Walking up to this Madison Valley Condo in the Nantucket, it's easy to wish that new construction in Seattle had such character and warmth. The homey exteriors are matched with cozy interiors. The beautiful breezeway and a courtyard between the buildings foster genuine community while allowing for individual privacy.
There is so much to admire about this building and its unique amenities. Here are the top 5 things we think you will love, too.
Our 5 Favorite Things About This Madison Valley Condo
Condo living has its own community feel and that can vary from building to building. However, here at the Nantucket, they have some unique features that create an, even more, close-knit community living in shared spaces allowing for neighbors to create lasting friendships and private home spaces to retreat to when the day or nights fun has ended.
Reason #1: The Eastern Views And Light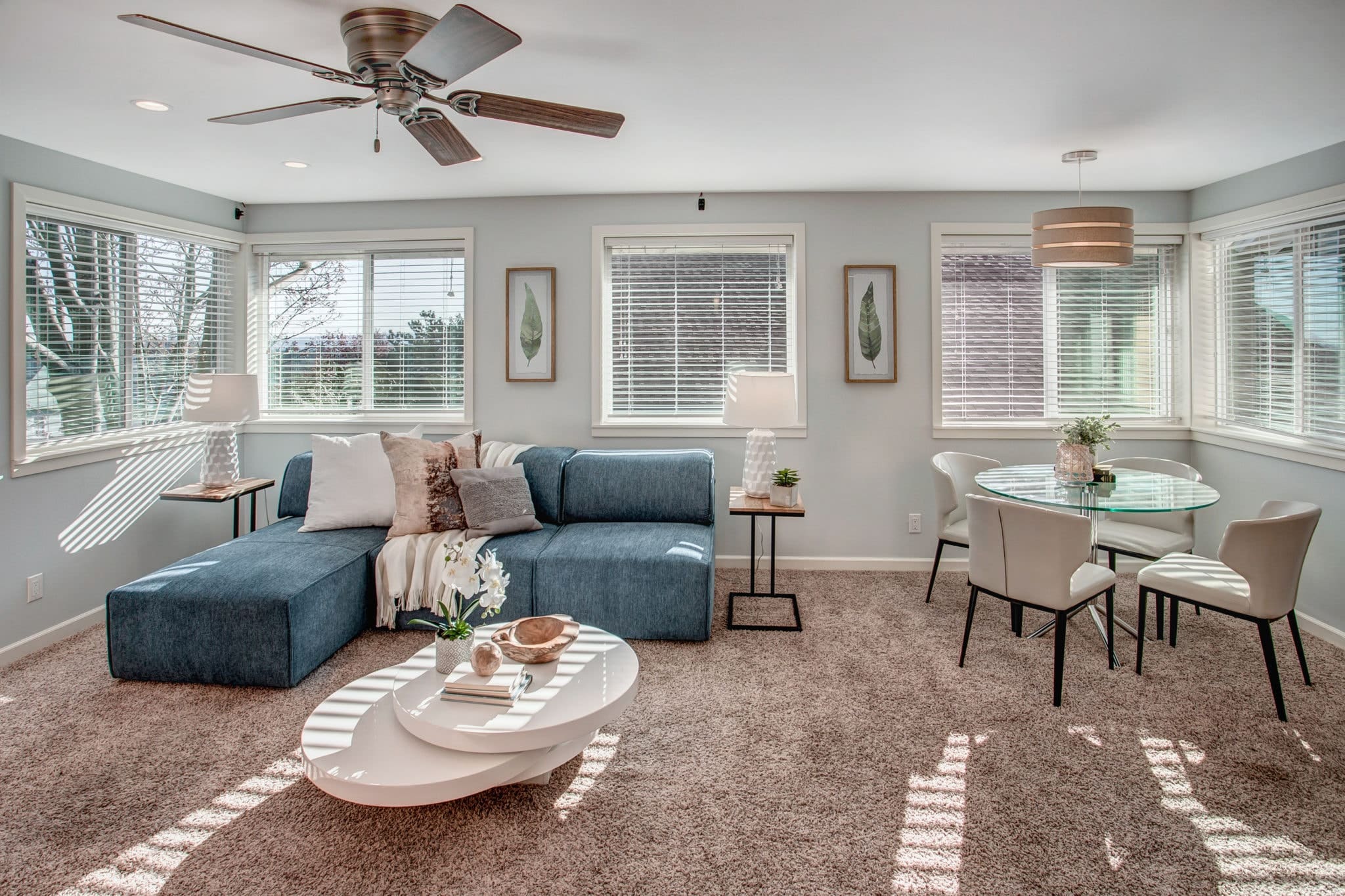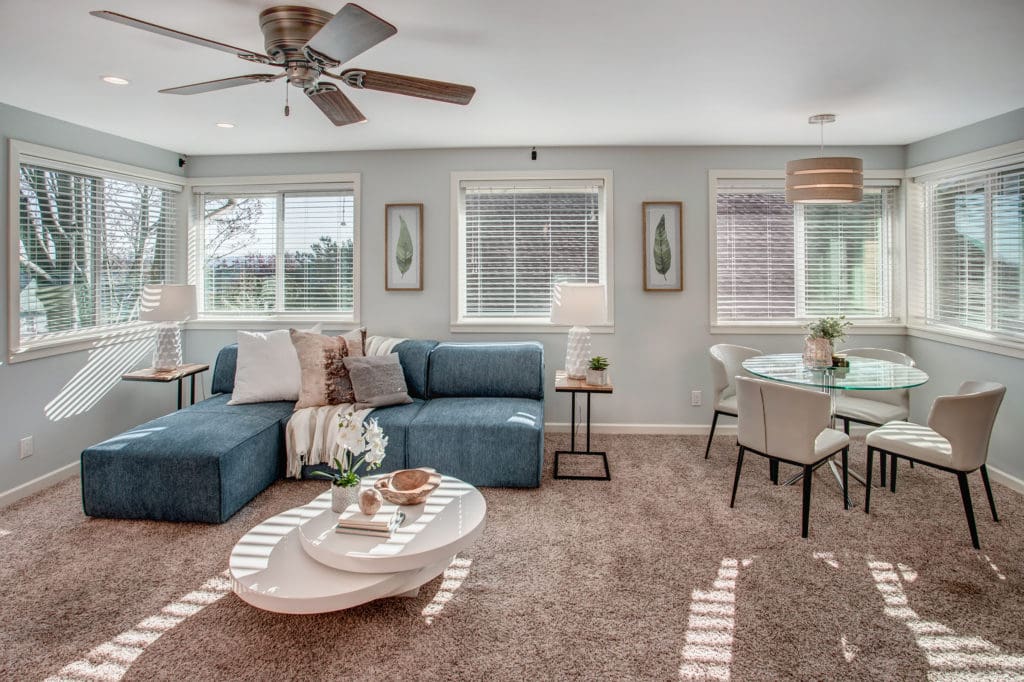 This Madison Valley Condo faces east, where the sun comes gleaming over the Cascade Mountains. You can enjoy territorial views of this Madison Valley from the comfort of your sofa. Ample sunlight keeps the space bright, from morning until late evening. Year-round, the forested surroundings are strikingly beautiful, from spring greens, to fall colors, to frosty, mist-wreathed treetops in the winter.
Reason #2: Privacy Amid The Treetops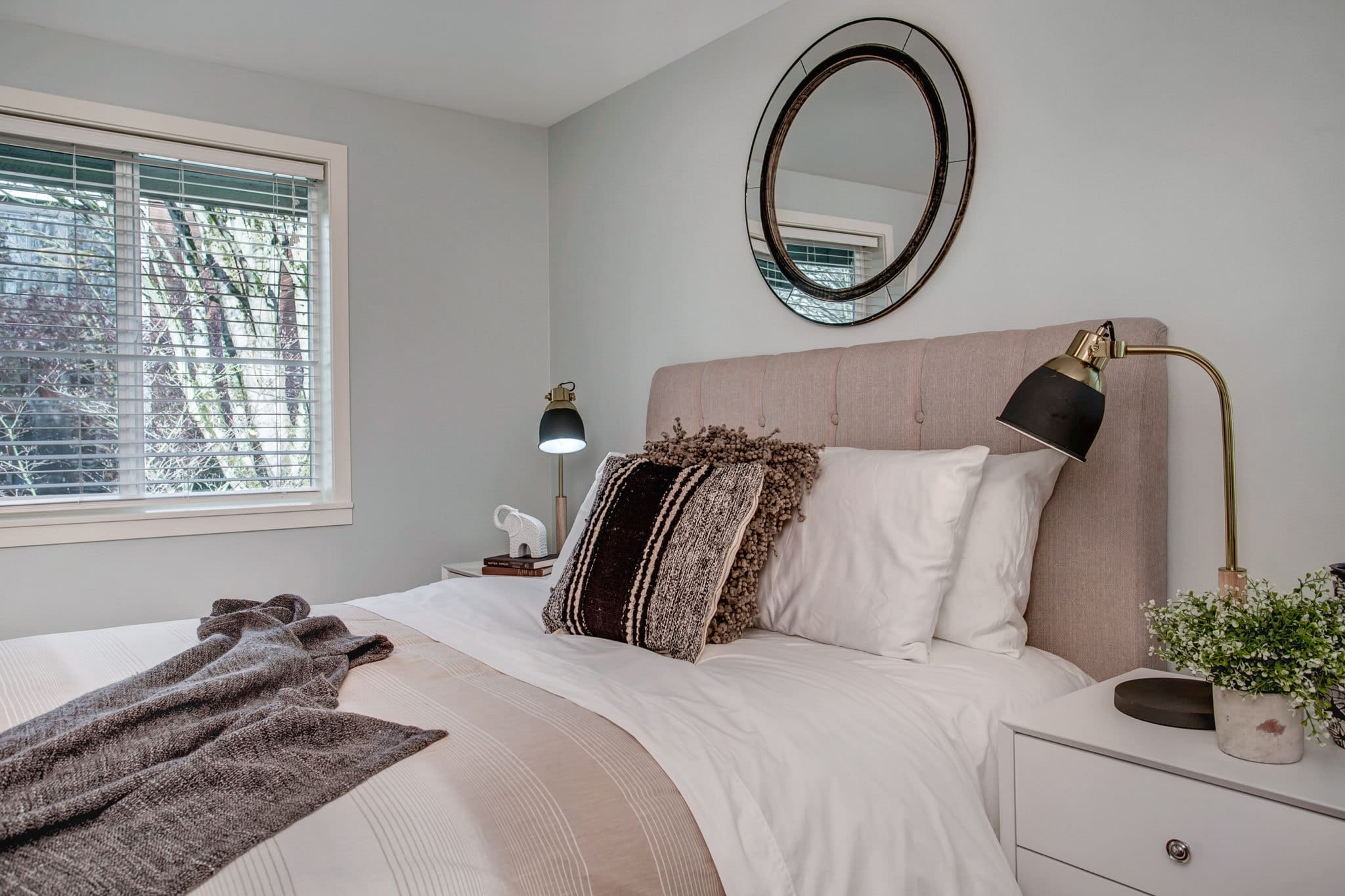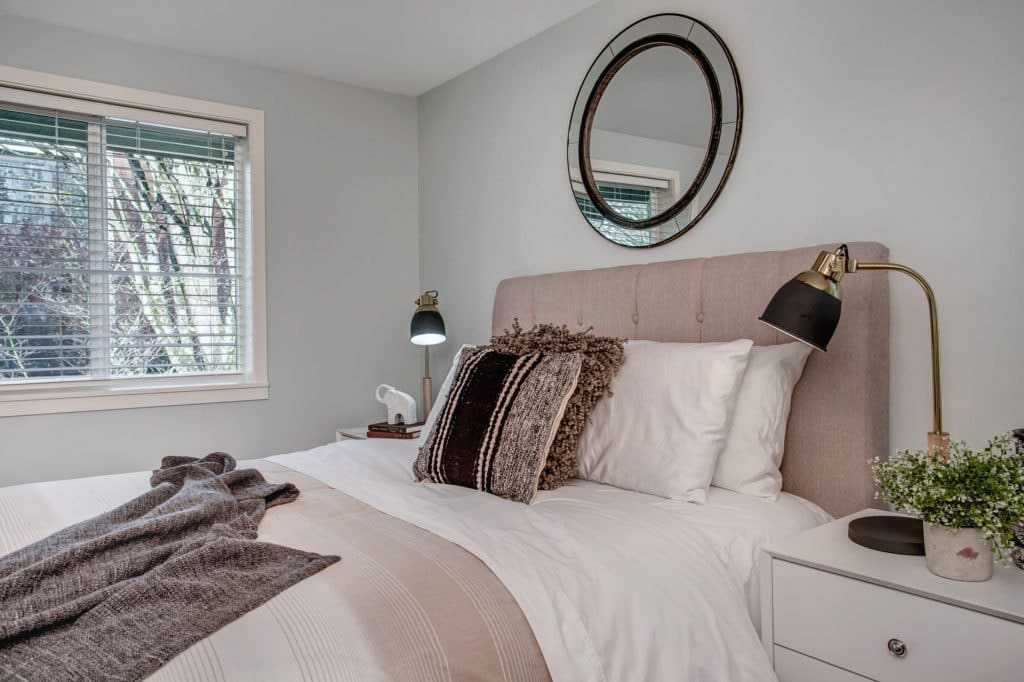 Being a top-floor end-unit, this Madison Valley Condo shares only one wall with neighbors and no one above. The layout is perfect for those that desire privacy, with its two bedrooms tucked at the back of the home. Their west-facing windows allow natural light to flow in while providing a sense of forested seclusion. They take you right out of the urban environment into something more serenely sylvan.
Reason #3: The Nantucket – A Tight-Knit Community With Unique Amenities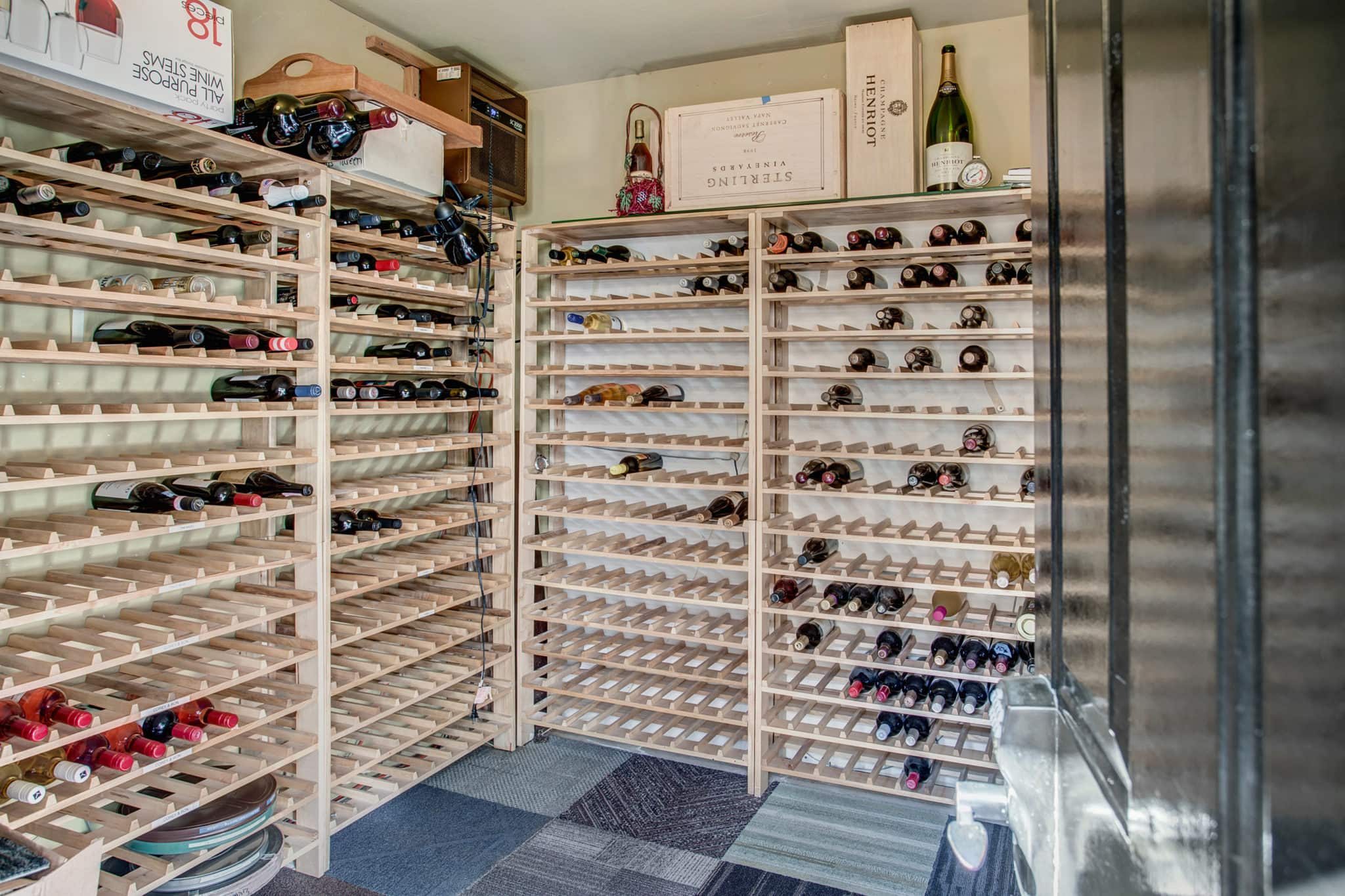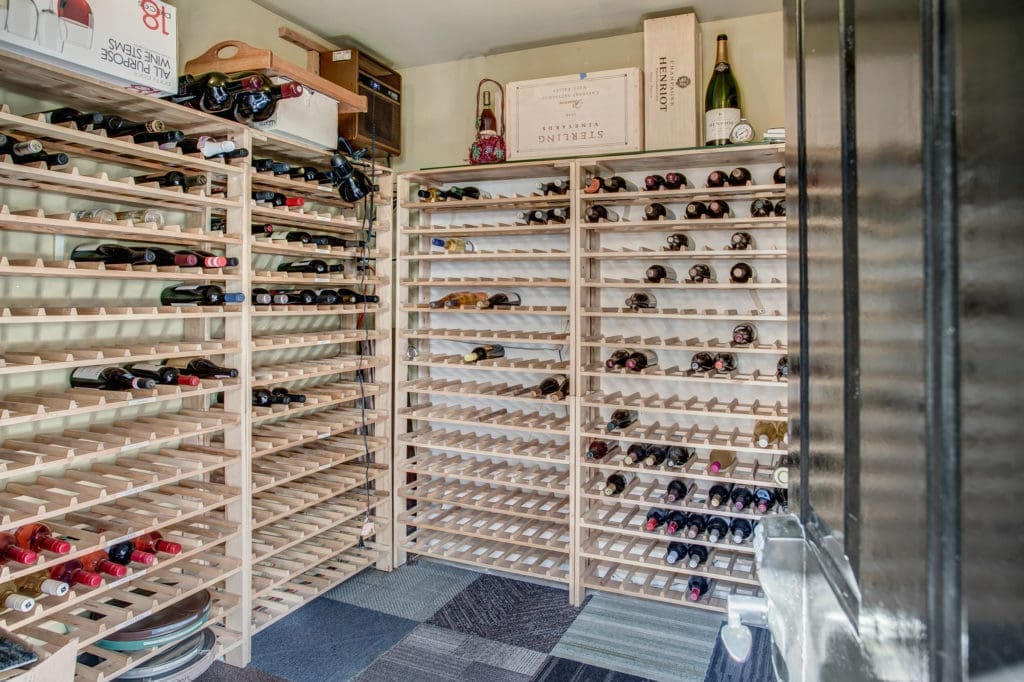 As you can already tell, The Nantucket is not a cookie-cutter condo building. It's so refreshing to see architecture designed to foster a safe and friendly community environment. Many of the owners have lived long-term in the community, which has helped it maintain an atmosphere of camaraderie. Being a pet-friendly building, it's no surprise that the homeowners banded together to create a quaint little dog run.
The community patio between condo units is the perfect hub to socialize with neighbors or friends. A glass of wine is never far away with The Nantucket's temperature-controlled community wine cellar. Each owner has a dedicated space for their own enjoyment. And that's not all of the communal amenities attached to this Madison Valley Condo. There is also a freezer, outdoor grill, and laundry facility. The Nantucket even has its own enclosed spa.
Reason #4: Parking And Storage Galore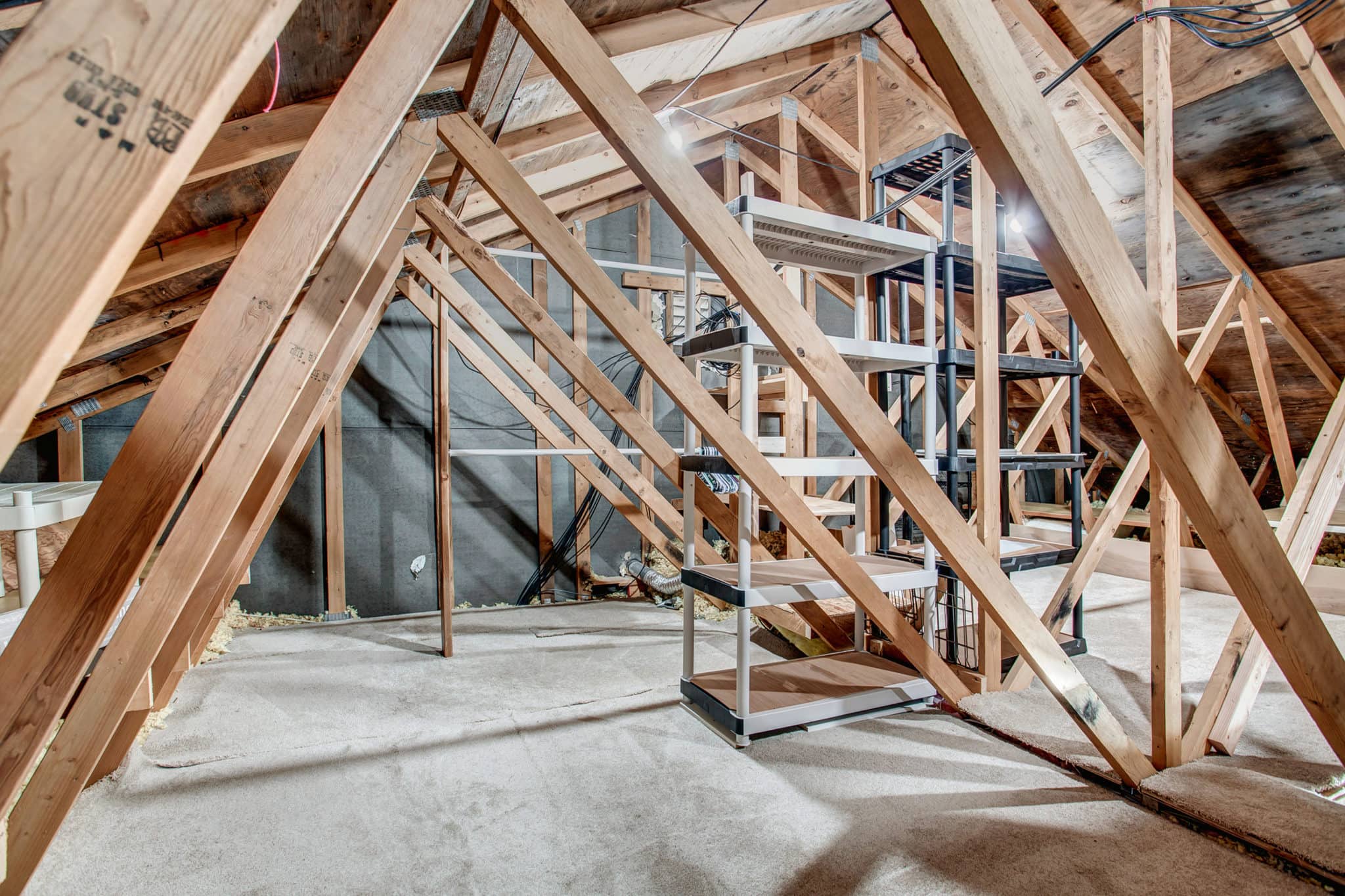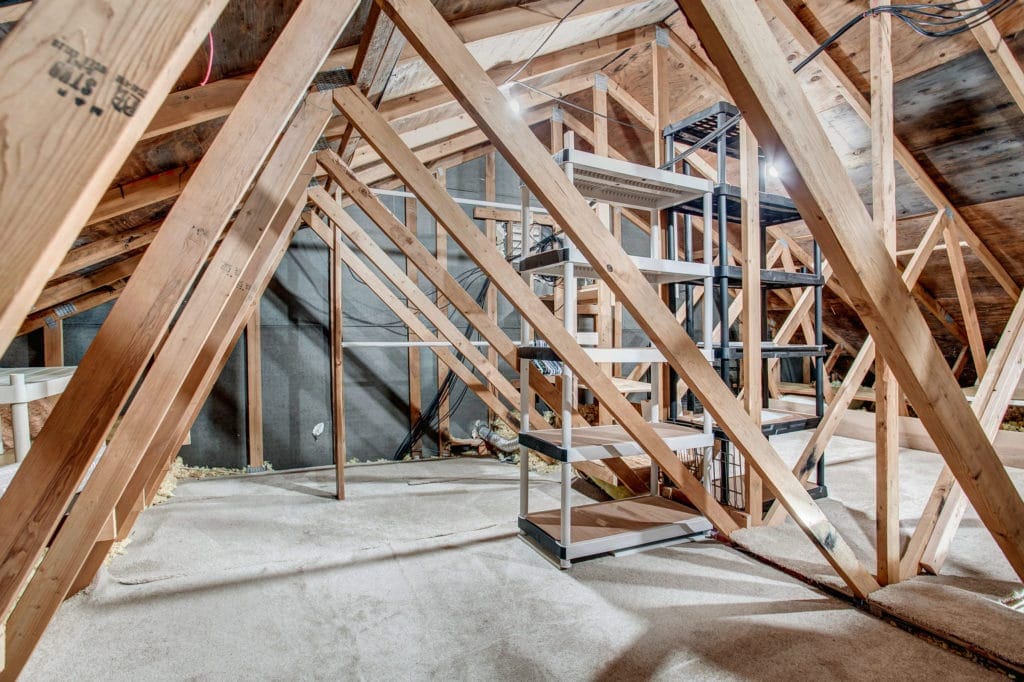 A frequent concern when buying a condo in Seattle is storage—or the lack thereof. That is not a problem in this home. For the tools you need more frequently, there is a modest storage area in the secure garage, in front of your dedicated parking spot. For the big seasonal items, you have a full floor of attic storage space—so rare for a Seattle condo. Holiday decorations, sporting equipment, Halloween costumes: You name it, you can fit it.
And the nice thing is, it's all stored securely within the unit, and accessible from pull-down stairs in the hallway. With some money and creativity, there is even the possibility of opening it up to become a loft space.
Reason #5: A Beautiful, Walkable Neighborhood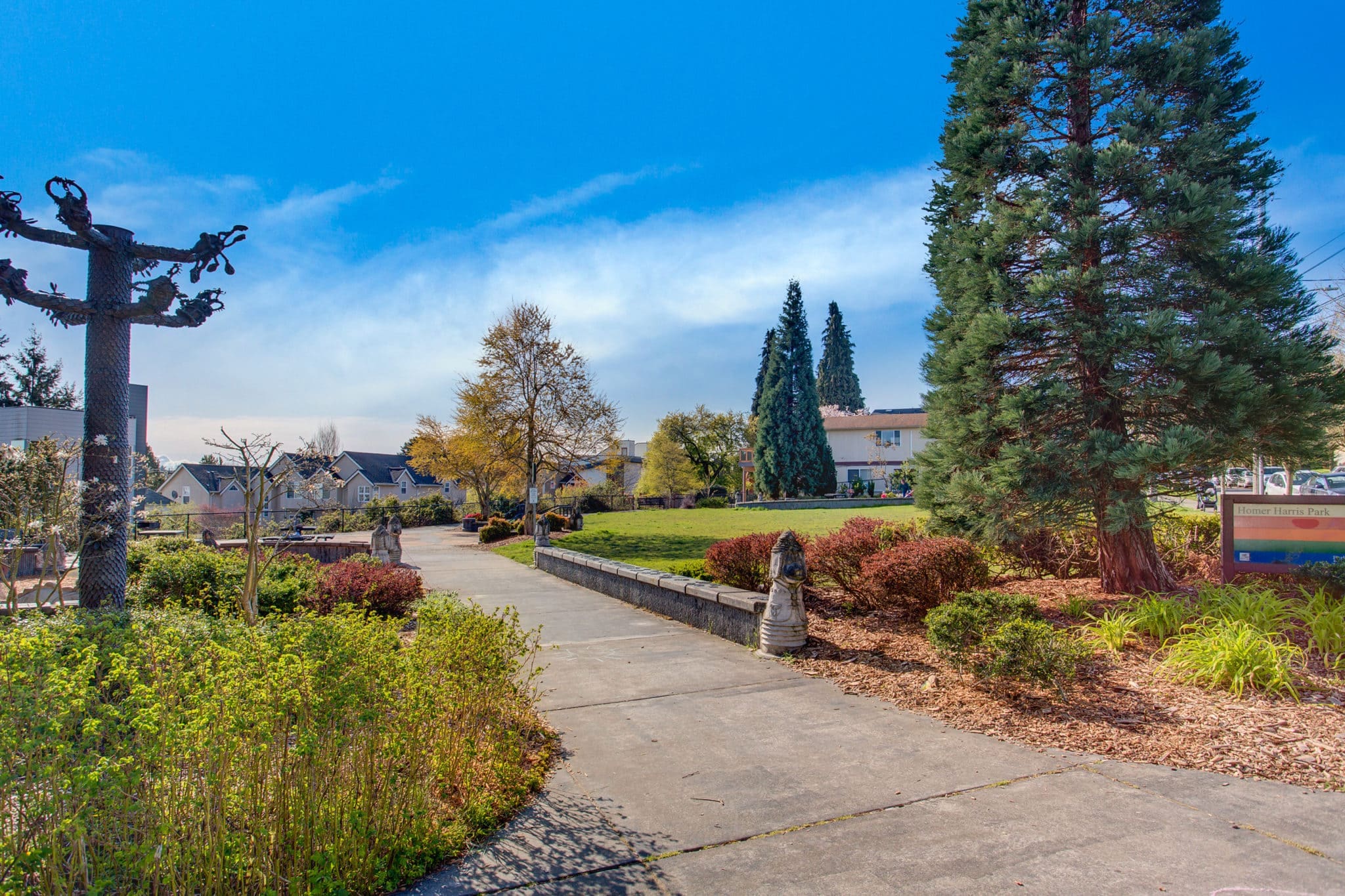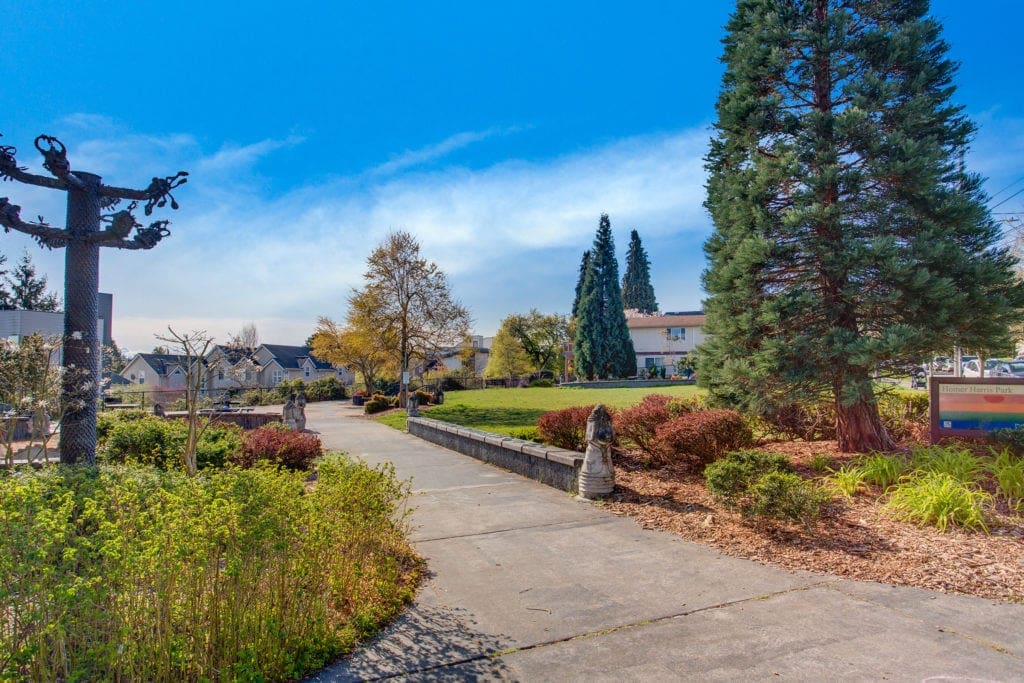 In Madison Valley, there is no shortage of activities just minutes away from your doorstep. The neighborhood's main street (on Madison Street) has a pleasant, relaxed ambiance. Its delightful assortment of restaurants please any palate, but there's a reason it was dubbed by some as "Seattle's Little Paris." It has an abundance of stellar French options, notably Voilà! Bistrot and Luc.
But the French fare is just the start. The owners at Simply Soulful serve delicious and authentic soul food dishes that fill your stomach and heart. Cafe Flora is an opulent choice for people looking for vegetarian options (and famously busy for weekend brunch).
Fun and leisurely activities await at Madison Beach on Lake Washington, in the adjacent Madison Park neighborhood. Seattle's most beautiful park, The Arboretum, beckons you to take a stroll and admire its stunning foliage and flowers in every season. Madison Valley is an exceptional neighborhood on its own, but also borders two other great Seattle Neighborhoods, Capitol Hill and The Central District.
---
Would You Like to Buy a Condo in Seattle?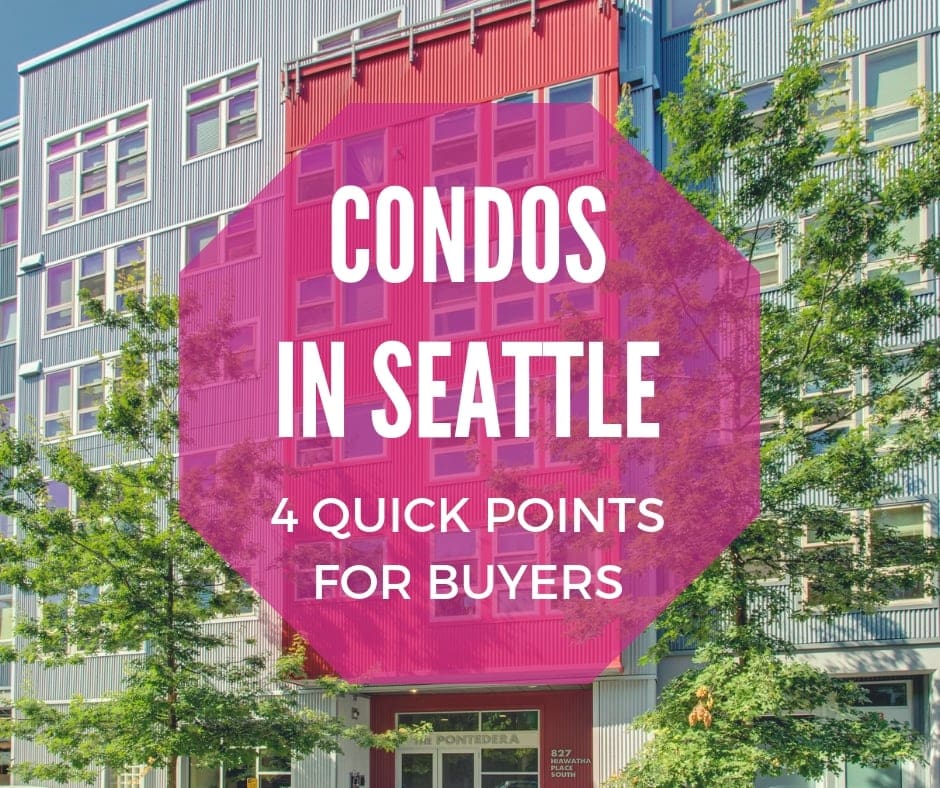 Condos in Seattle are a popular option for first-time home buyers. Buying a condo in Seattle isn't any less involved than buying a detached home. For instance, there is paperwork specific to condo buying, such as the condo resale certificate. In fact, you need a strategy specific to buying a condo, so we've written a blog to get you started. In brief:
Identify Your Seattle Condo Buying Goals
Be Savvy About Your Purchase
Review the Condo's HOA and Financial Documents
Please Do an Inspection – No seriously. Do a freaking inspection!
---
Just Listed: Treetop Madison Valley Condo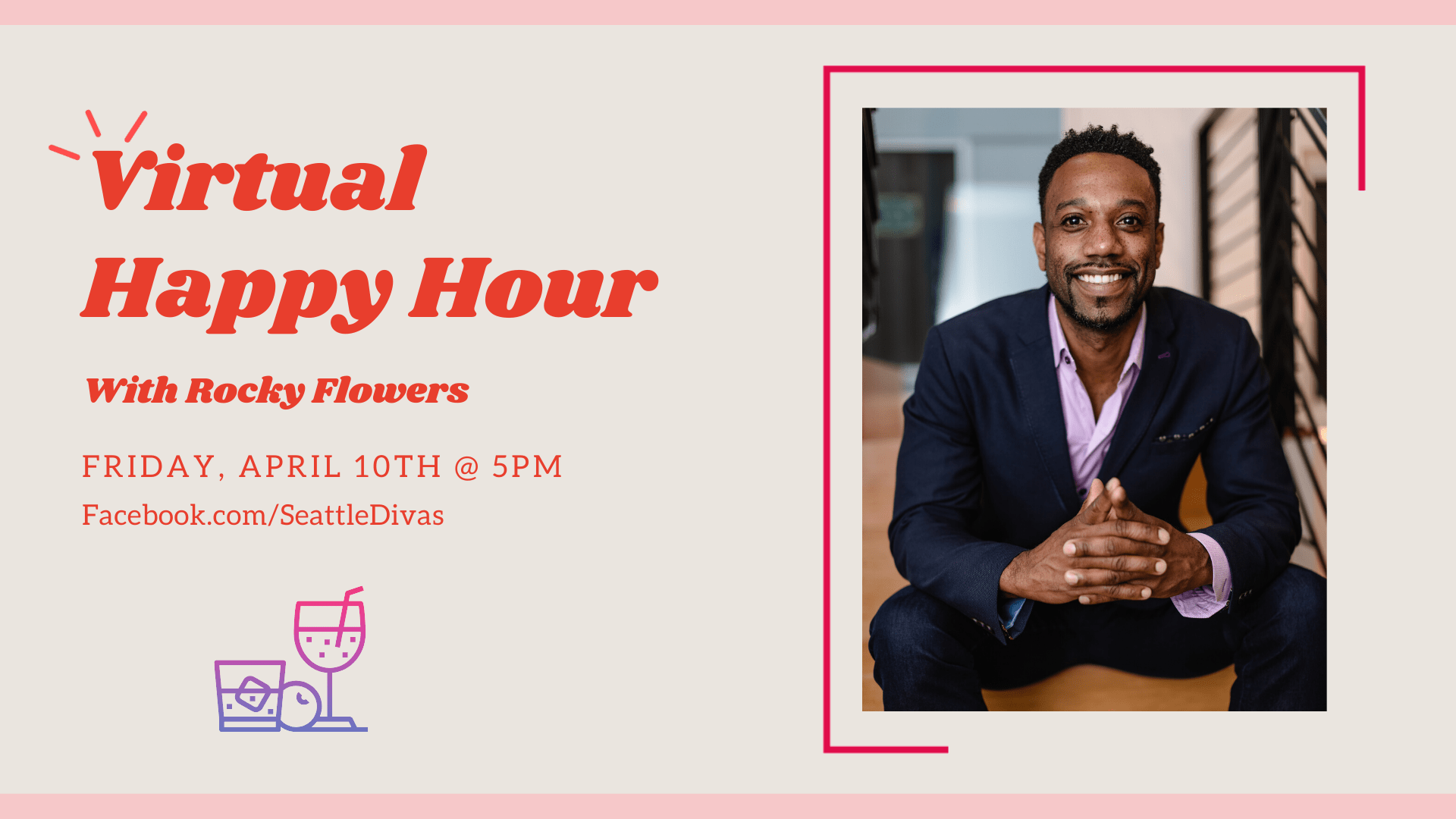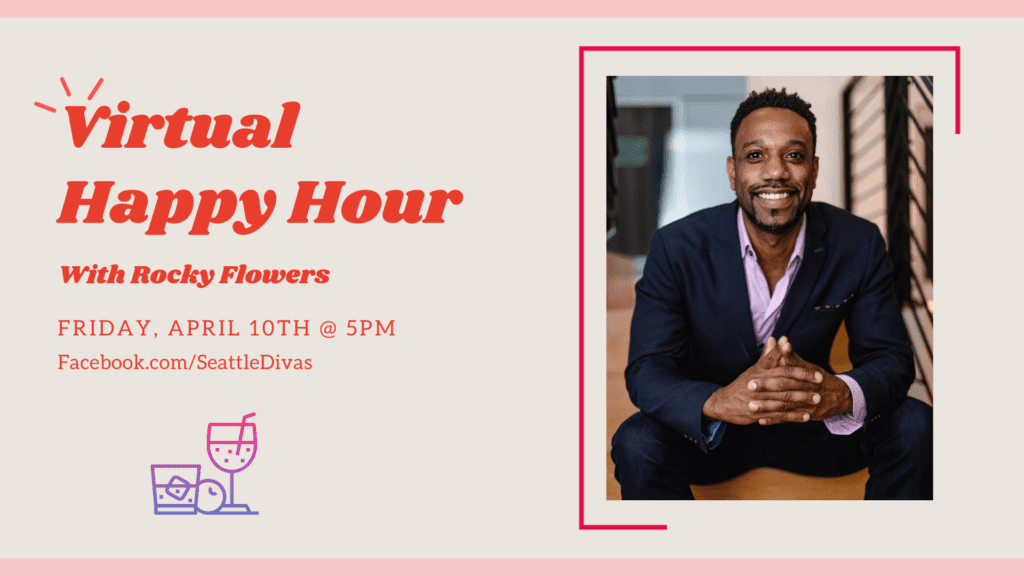 We hope you enjoyed learning what we love about this Madison Valley Condo at the Nantucket. Condo community living with unique features in an environment created to foster neighborly connections. Join Diva Dude Rocky at 5 PM on Friday, April 10th for a Virtual Happy Hour as he tours the condo and answers your questions.
Team Diva is committed to flattening the curve, if you are interested in seeing this home in person, please contact listing agent Rocky Flowers for information on how you can see this gorgeous loft condo in person and find even more about it to love.
Home Details
Address: 2400 E Howell St Unit E
Price: $460,000
Square Footage: 735
Bedrooms/Baths: 2/1
Garage Parking and Storage