How About The Views From Our New Madison Valley Townhouse?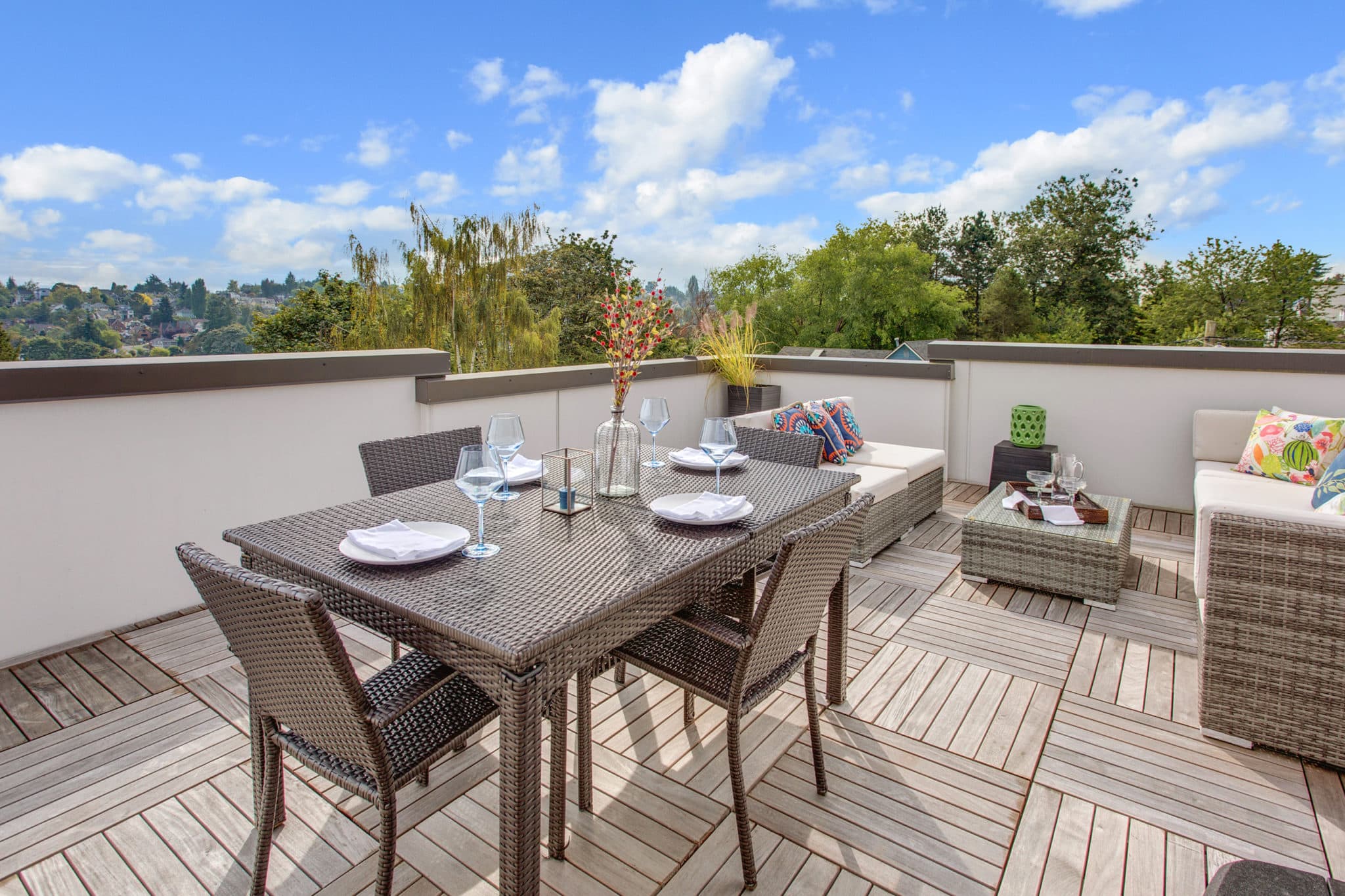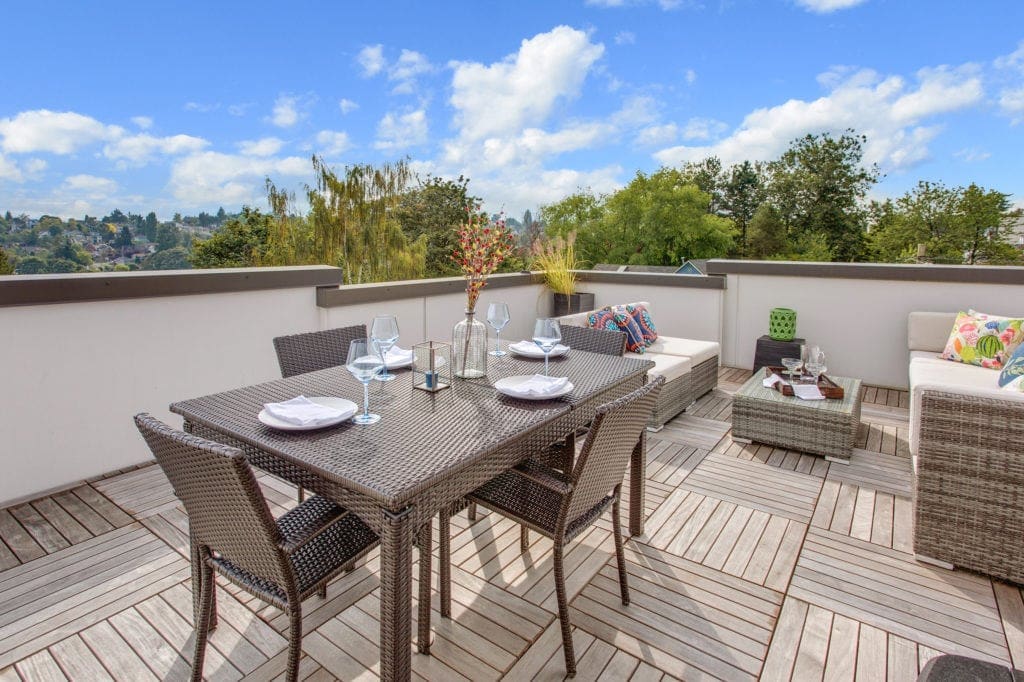 A view-filled Madison Valley Townhouse is always a favorite at the DivaHQ. Rocky just brought on this stunning Madison Valley Townhouse that is steps to some of our favorite fine dining establishments in the city. Our personal favorite thing about this home is the stunning views of the valley and the Cascades from the rooftop deck. The deck is perfect for hosting lots of guests during the summer and enjoying those crisp fall evenings. You can fully enjoy the views, host a dinner party, or just layout in your own oasis on top of the world.
This particular Modern Madison Valley Townhouse is also Built Green Four Star. Which is only one star way from complete energy efficiency. Personally I a big fan of the radiant heat in the homes. 'Tis one of life's little luxuries. Basically, in the middle of winter, your toes stay warm on the floors and it is great for lung health.
More information about this fabulous Madison Valley Townhouse here >>
How is Buying a Townhouse Different than a Condo or a Single Family Home?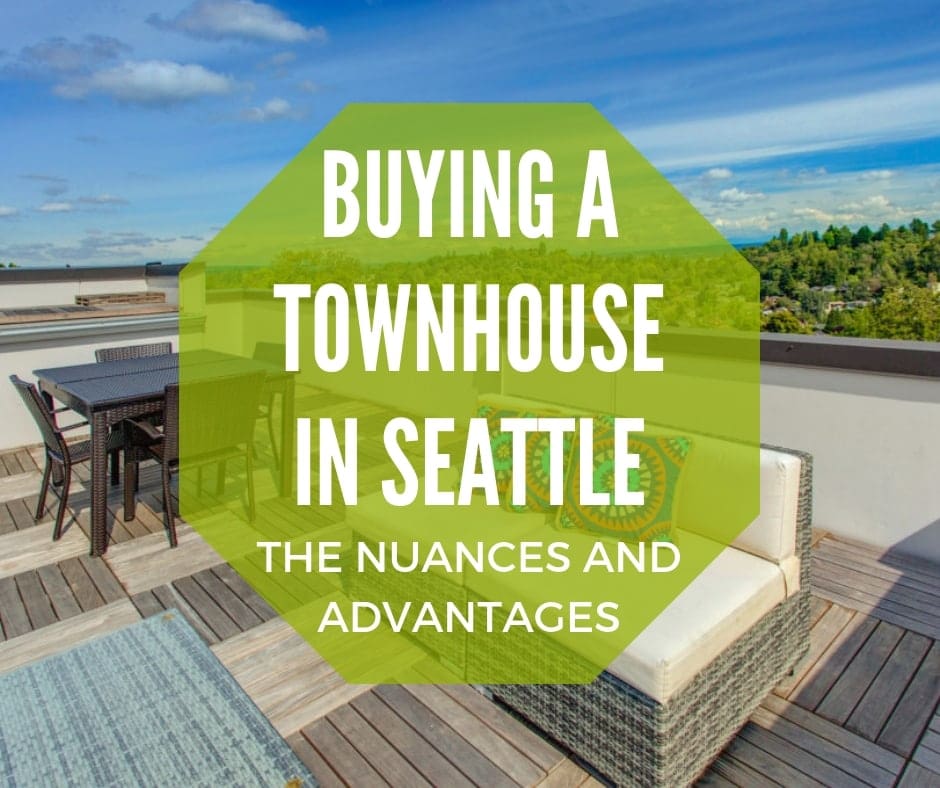 Buying a townhouse is a great option for the person who wants an urban, walkable lifestyle AND a little more space than a condo. Overall, the process is very similar to buying a regular house, but it does have a few key differences. Check out our newly released blog about how to buy a townhouse in Seattle.
Speaking of location… The best thing about this Madison Valley Modern Townhouse is that it is a quick hop to some amazing dining experiences in Madison Valley.
Steps to Fine Dining From Our New Madison Valley Townhouse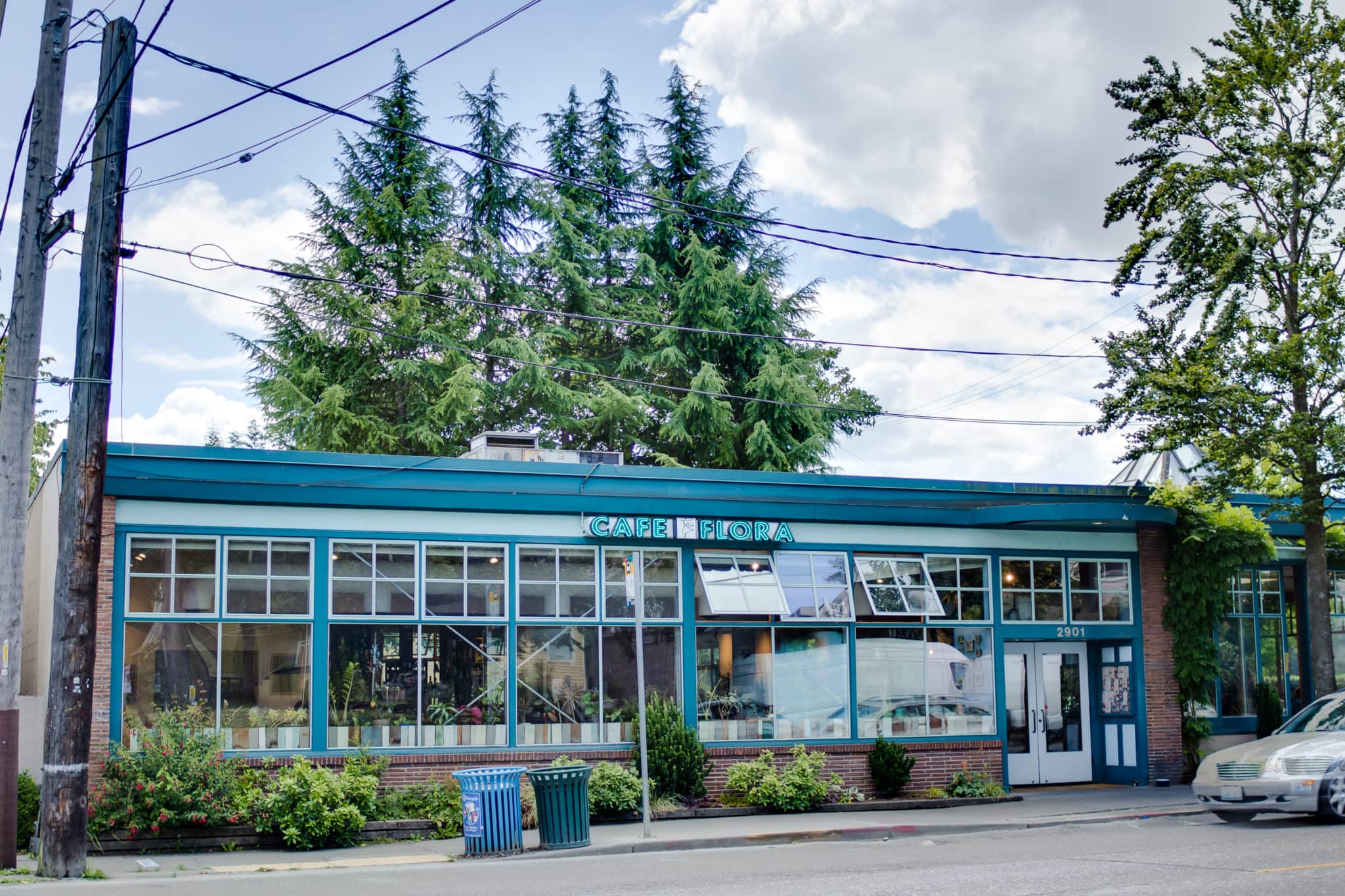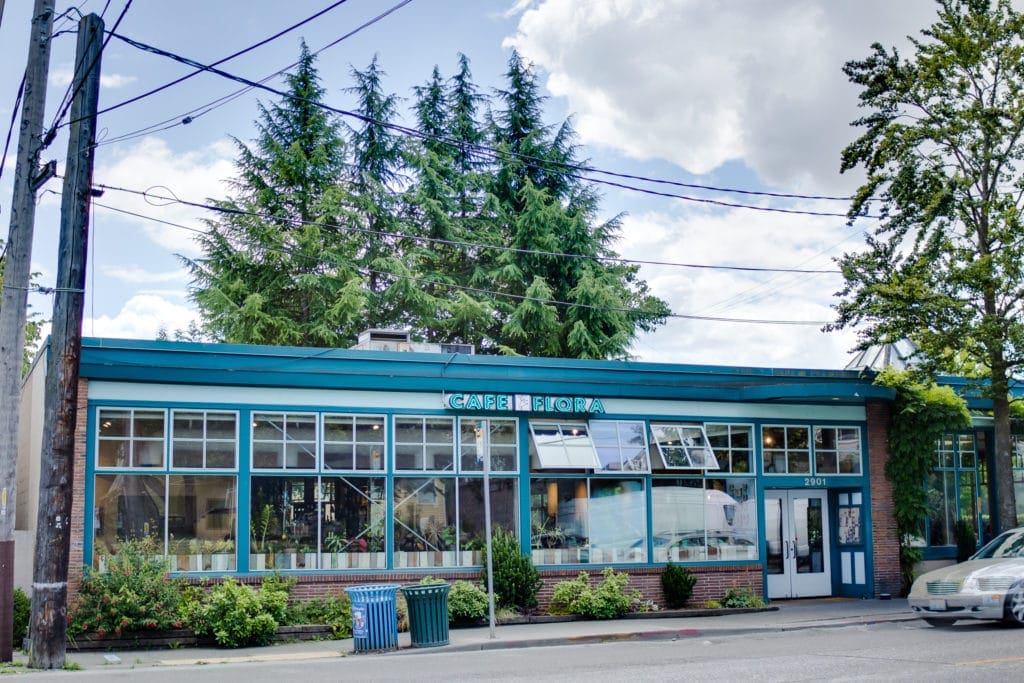 Madison Valley has one of the most charming little main streets in Seattle. Madison Street cuts across Seattle's patchwork grid, rising from Madison Park, cresting in Capitol Hill, and leading all the way downtown. It's very useful, but how many people explore its quieter eastern end? In Madison Valley, one finds a charming cluster of shops and restaurants. Among them are some must-visit eateries for every Seattleite.
The Harvest Vine
Diva pals own one of our favorite restaurants in the city. The Harvest Vine is where one goes to connect with local goods presented in perfection. The Harvest Vine has a boisterous, rustic atmosphere that is just right for its fare: tapas and small plates from the Basque region. And as the name implies, there is plenty of Spanish vino, as well.
It started as the tiniest of family affairs, with 11-seats at its chic copper bar. They have since added a downstairs dining room, but if you can get a spot at the bar, DO IT. Some of the kitchen's most-loved dishes include tuna loin topped with caviar and slices of Iberico pork (acorn-fed), suffused with smoked paprika. You will want to eat the menu.
Cafe Flora
For many years, Cafe Flora was THE name in town for creative, satisfying vegetarian and vegan cuisine. As Seattle has grown, so have the options for meatless munching, but Cafe Flora is still among the best. Not only that, it's one of the most beautiful, homey interiors…period. Greenery abounds, especially in the solarium style dining room on the restaurant's north end.
Bonus: For those driving here, it has its own free parking in the back.
If you plan to come for a weekend brunch, get a reservation and be on time. (It has consistently been voted the best brunch in Seattle.) Groups will be lining up early for a taste of inventive egg scrambles with a side of cheesy grits and grilled waffles with seasonal fruit. (The seasonal dishes are always soooo good!)
Nishino
Just a little further east, past the playfields near the Washington State Arboretum, pull in to Nishino for succulent sushi. (Again, free parking! Hooray!) This washoku wonder was founded with a simple concept: offer world-class sushi at an attainable price point. As always, presentation is key (and the space itself is full of art, notably from Seattle-based painter Fay Jones).
This sushiya is famous for omakase ordering (when you let the sushi master assemble an assortment for you). With just those magic words, omakase kudasai, you can expect a surprising and spectacular selection of the freshest sushi and sashimi at the counter. And because ordering is such a breeze, you can be at ease while browsing the delightful sake and wine selection. Read their autumn omakase recipe book to get you in the mood.
Want a few more spots to explore in Madison Valley? This home is also super close the Bungalow we just listed last week. In the Madison Valley Bungalow blog, we explored a few of the more casual spots in Madison Valley.
---
More Information About The View Filled Madison Valley Townhouse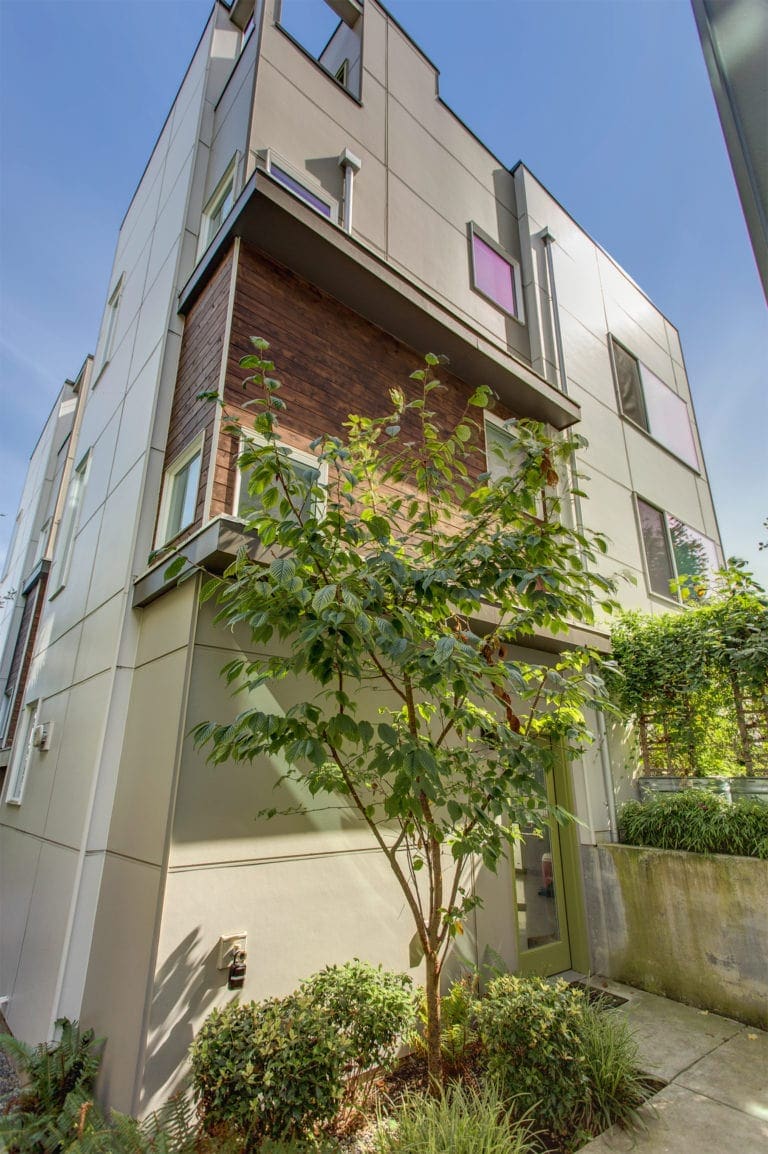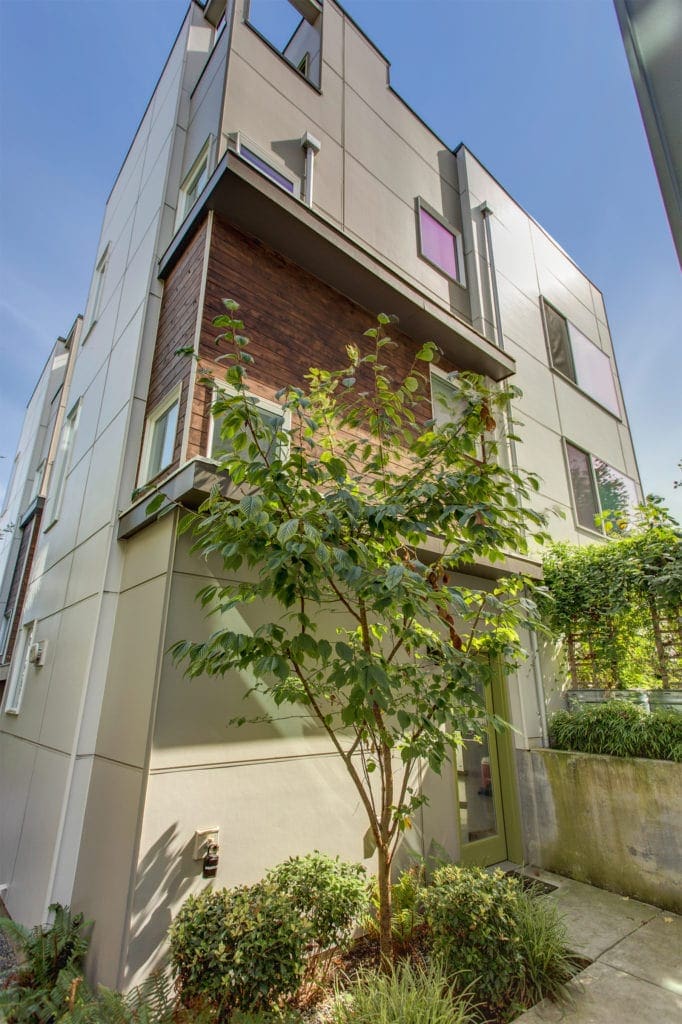 This Madison Valley Townhouse is a must-see. Plan on going on a date night in Madison Valley. Start with a private tour of the rooftop deck at the townhouse and then head over to one of the fabulous restaurants above for a one of a kind experience.
Address: 1806 25th Ave Unit A
Offered: $775,000