OurJUST SOLD – This unique luxury Lincoln Park view home! Kim just sold this amazing home with incredible panoramic views and situated in a prime West Seattle location. We sold this Lincoln Park View home for full price in just four days in the middle of quarantine on the same weekend the West Seattle bridge was closed indefinitely. Kim used our method for marketing unique luxury homes in West Seattle.
Our sellers encountered a couple of major challenges along the way. First quarantine settled in and all vendors came to a screeching halt. Despite these hurdles Kim and Michael worked with the awesome seller to figure out what was needed to get work completed. As soon as we listed the home on the market the West Seattle Bridge was closed for what seems like forever now. It created a massive uncertainly in an already anxious real estate market. Despite these unique obstacles. Kim and the team was able to achieve massive success while others struggled to regroup and pivot to online marketing at the beginning of COVID.
Let's dig in and see why Kim was able to sell this stunning Luxury Lincoln Park View Home while others struggled at the beginning of the pandemic in West Seattle's luxury market.
How the Team Sold This Unique Luxury Lincoln Park View Home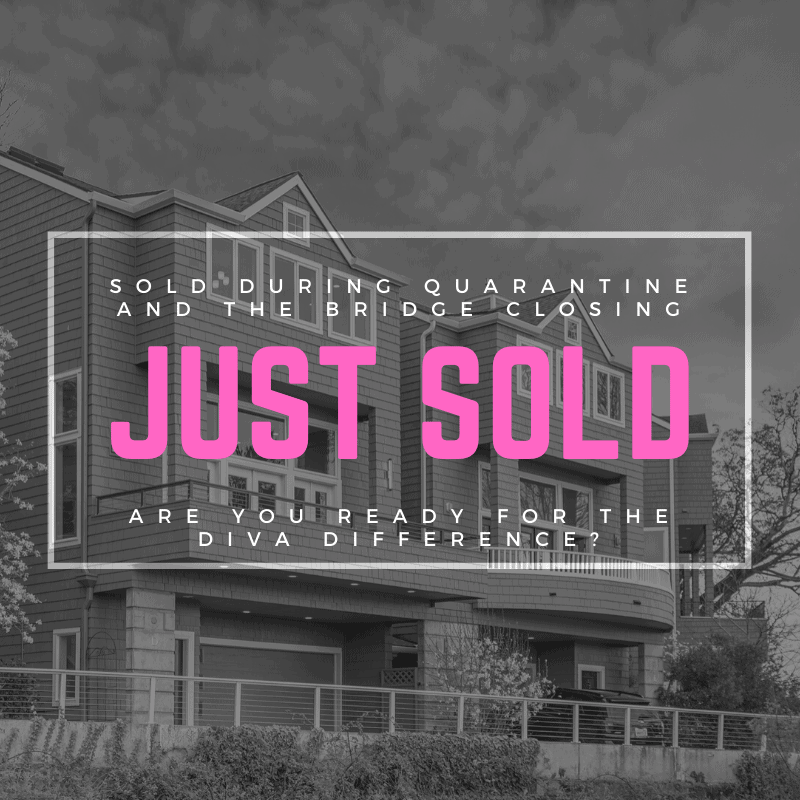 The folks selling this home are quite savvy homeowners. They knew exactly how to remodel this home to get the most bang for their buck but, they also weren't afraid to go a little over the top in a few spots, especially in the Owners' Suite. When we met them they were already almost done with their remodel on their Unique Luxury West Seattle home. They had already updated the bathrooms, the living room floors, the exterior view deck, and the kitchen. We walked through the home and confirmed that the sellers were doing what they needed to prepare their home to list, and there were only a few minor details for us to address.
The sellers had previously made some major upgrades, which included improving their home's exterior. They remodeled their deck so they could make it larger and longer, taking advantage of the expansive view and providing as much opportunity as possible for entertaining. They also did an extensive remodel on the owner's suite, which included installing a luxurious tub in the spa-like bathroom, and incredible custom closets with room for one of the owners' impressive shoe collection. 
Adding That Diva Pizazz to an Already Dynamic Home
Part of preparing a home for listing is determining the best way to show off its best attributes. In this home's case, it had a unique layout as the home had been built with the goal of showcasing the water view from every room possible. Also, this home not only has an amazing owners' suite, and stunning views, it also has one of the best laundry rooms ever. One that was well worth staging and showing off. 
Beyond focusing on the divine view deck and the dramatic living room, we really wanted to show off the grandness of the owners' suite. This space not only had a spacious spa bathroom and stunning views, but these incredible custom closets. As we mentioned, our seller had an extensive shoe collection, so she created a closet that was able to show off 500 shoes. Now, our stagers are pretty rad, but they don't normally keep an array of artful shoes to display – just in case. Luckily, our seller was at the ready to pack the shoe closet with part of her collection so we could really vamp up this killer home feature.
Kim and The Team's Digital Marketing Made the Difference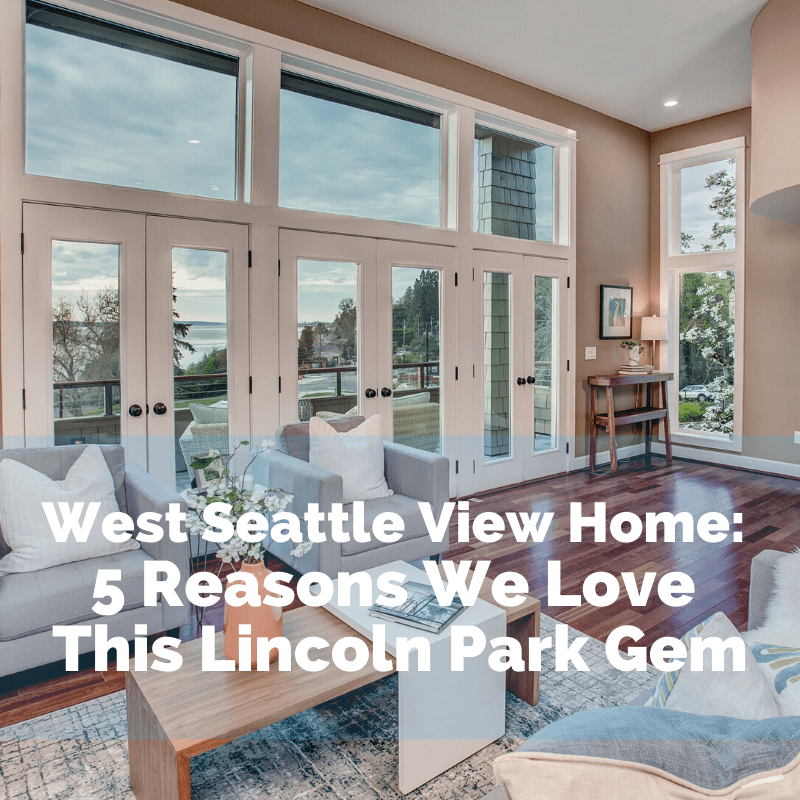 The unique luxury Lincoln Park home was brought to the market just weeks after the COVID-19 pandemic caused our state to go into lockdown. So no Open House, no signs, limited appointment only access for those showing, and lots of fear of a spreading virus. Although Team Diva's digital marketing game has always been strong, we knew as soon as COVID hit, we would need to kick our marketing into overdrive.
It was really important that we went the extra mile to show off the home's key features, view, and location. Kim and the team did this by making sure sure we got those dreamy sunset and twilight photos, and drone photos and video, as well, to capture the full breadth of this home and its proximity to the Sound. And the team also made sure to include a 3D virtual tour. The goal being that buyers could get a sense of it's unique layout before seeing the home in person. Especially knowing many folks were still wanting to buy but were afraid to tour homes in person due to the pandemic. 
All of the Digital Content We Created to Sell this Unique Luxury Lincoln Park View Home

The fabulous video showcasing the fabulousness of the home (see above). Did you catch Diva Kim really showing off the fabulous owner's suite and the one-of-a-kind shoegasm closet?
Blog post "West Seattle View Home: 5 Reasons We Love This Lincoln Park Gem" to dive into the details even more.
Facebook Live Virtual Open House – Did you know that the buyers watched this entire video and this is the reason they bought the home?
And of course all the social media and email marketing to get people's eyes on the home.
Kim Sold This Luxury Lincoln Park View Home Sight-Unseen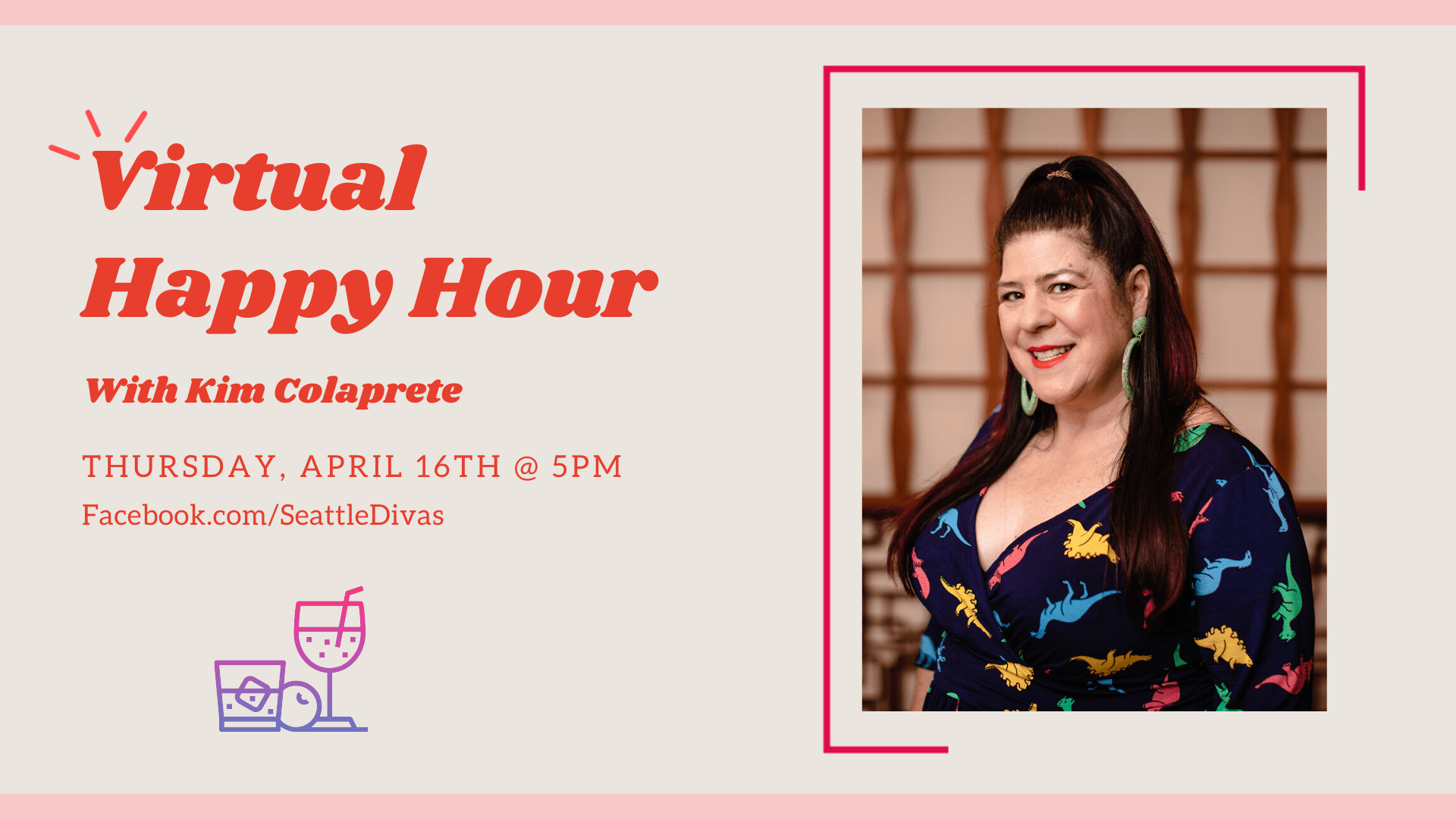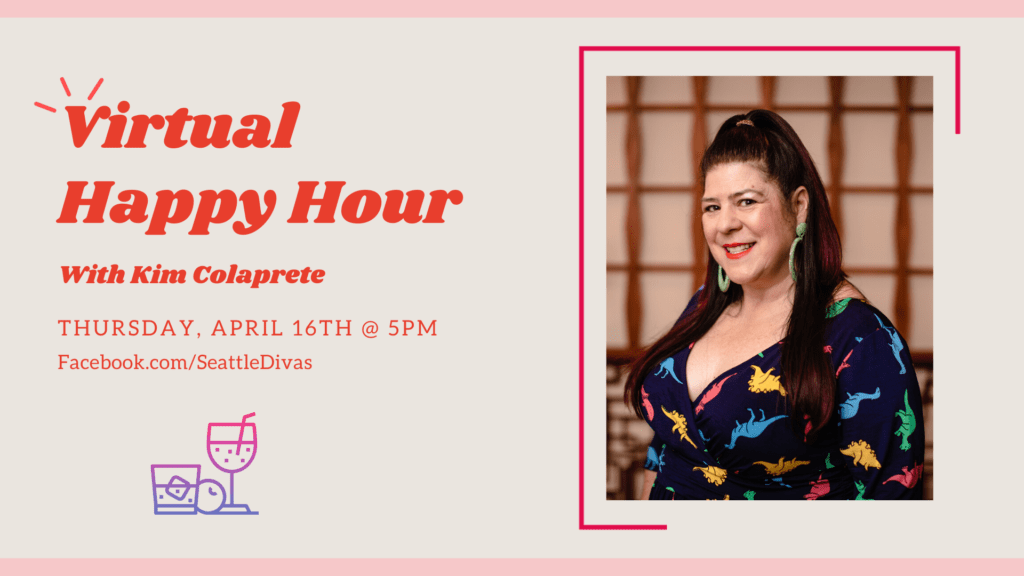 It was clear that we had done an awesome job marketing and presenting the home since we had two interested buyers within a day of listing the home. But then, the city closed the West Seattle Bridge on day two and boom – away went the buyers. Both were just too uncomfortable with the uncertainty of the bridge situation.
At the time we were unable to do any open houses. Diva Kim decided to jump in and do a virtual Open House for this listing to give as many folks as possible a chance to see the home and ask questions. Specifically around the Bridge down and COVID raging through Seattle. During the virtual open Kim was able to have people overcome their fears about West Seattle. And more importantly showcase all of the awesome items in the home.
The Winning Buyer – Bought the Home Sight Unseen
The initial buyer that Kim received on the home hit the skids. But Kim being Kim was to quickly receive another offer. The  new buyers had NEVER seen the home in person. But they did see all of our online marketing. They also watched Diva Kim's Virtual Open House. They sent their agent to confirm their initial thoughts and feelings about the home and were ready. Kim and her awesome seller signed their full price offer and closed seamlessly. A true example of the power of the Diva's digital marketing!
---
Learn More About How to Sell a Unique Luxury Home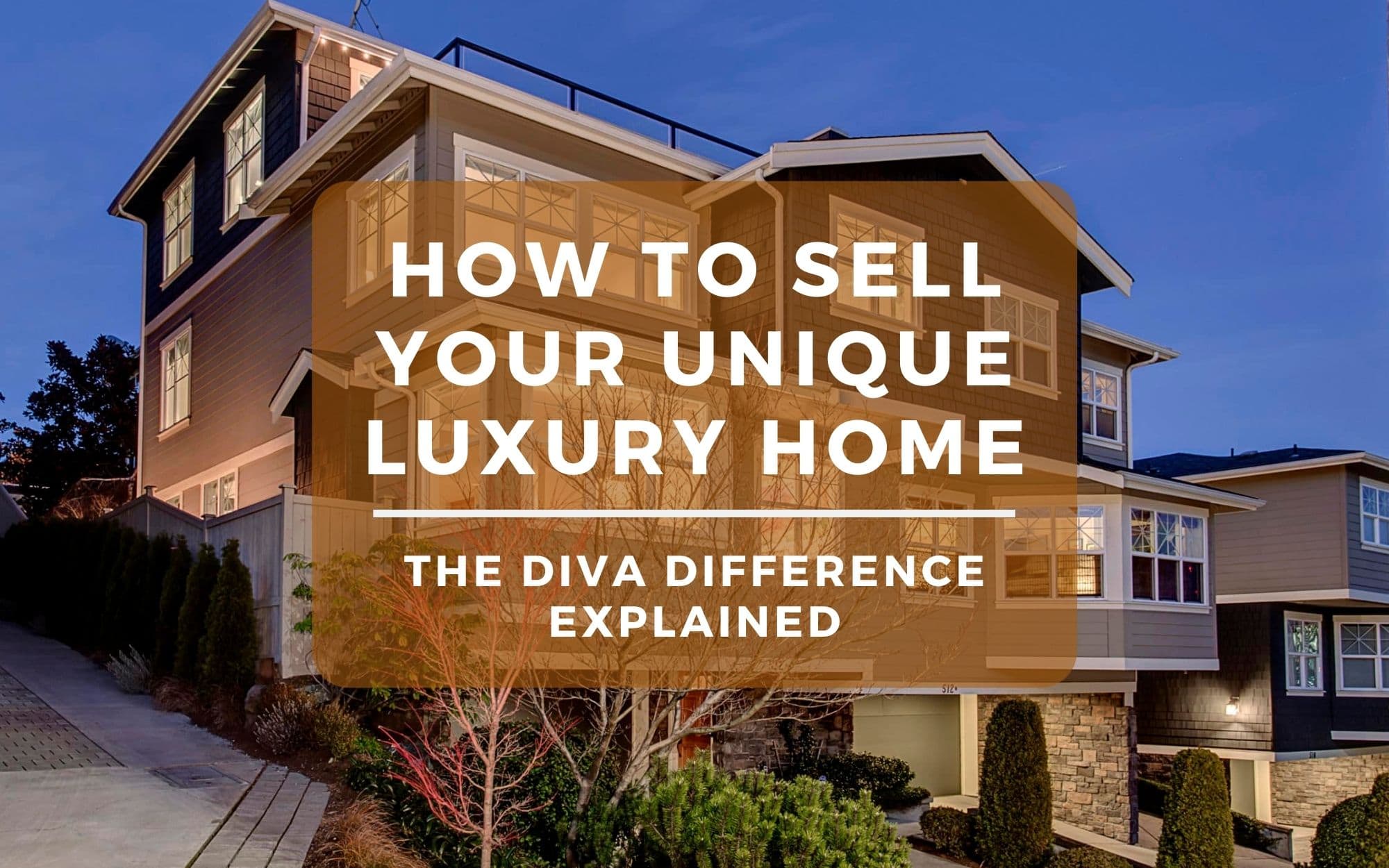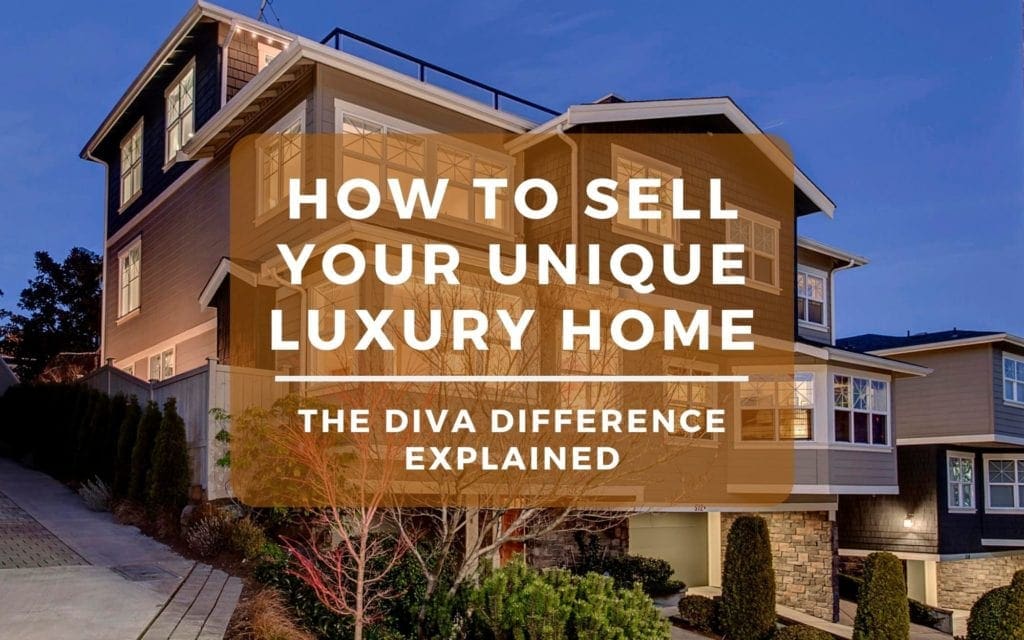 You know Team Diva and you know we have a huge passion for marketing and selling homes in Seattle. We specifically have figured out how to showcase unique luxury homes in Seattle and make sure they sell for top dollar. Kim and the team does this despite any of the big hurdles a market might sends our way.
Five Steps for Selling A Unique Luxury Home in Seattle
In-depth Global and Local Real Estate Market Research for the Home
"Get Real" Conversation on Getting Your Home "Market Ready"
Get Personal About the Details About the Unique Aspects of Your Luxury Seattle Home
Specific Marketing Strategy for the Home
Implement a Comprehensive Online Digital Marketing Strategy
Bonus Step: Center the Seller in the Negotiation Process
Let's dive in and see if our approach is the right one for you and your fabulous luxury home that is super unique in the marketplace.
Read more after the jump on the blog >
---
Is It Time For You to Get the Diva Difference to Sell Your Unique Luxury Home?
It was a huge joy to be able to help our sellers sell their unique luxury view home in Lincoln Park. Is it time for you to have the Diva Difference on your luxury view home in West Seattle? Call or text the Divas and let's get the process started for you.
Team Diva's has a well-honed How to Sell a Home in Seattle process. Our methodology allows us to pivot quickly during tough times and shine bright during good times. The result is that we consistently are able to sell our Diva Dwellings for more money than their neighbors. You could call it the Diva Tax. You could call it the Diva Difference.
The Get It Sold Team Diva Listing Methodology
The Diva Diva difference is a well-honed process that was created with the help of a Diva Dweller. That methodology was later tested and proven to have amazing results.
The following is the Get it Sold Listing Process
The Team Approach
Preparation is Key
Finding Out the Home's Story
Creating and Implementing an Effective Marketing Strategy
The Team Diva Method of Negotiation
Is it time for you to call a Diva and get your home sold in Seattle? We are here to help.
Also check out our blog about how to prepare a unique luxury home for market after the jump >
Check Out Other Unique Luxury Homes We Have Sold

We are here to help. Our team understands that this process can take a year or two. And we are more than willing to give you a personalized plan to get the ball rolling. Feel free to contact us directly at thediva@teamedivarealestate.com or call/text 206-271-0264.