You honestly should get your sweetie a Modern Beacon Hill Home this Valentine's Day. Why? Today's couples don't want a box of chocolate and a wedding ring. They want a home AKA stability in a changing climate. This Modern Beacon Hill Home is perfect. We have to share five things that make this a Modern Beacon Hill Smart Home such a Smart buy for its next lucky owners:
Top 5 Reasons We Love This Modern Beacon Hill Home
Attention around Beacon Hill real estate has been growing in recent years, and finding a modern smart home there is not easy. It's one of the most culturally and economically diverse neighborhoods in Seattle, and growth has especially increased along the Light Rail line. You'll see lots of new apartment blocks in the neighborhood, but finding a gem like this Modern Beacon Hill Home is still not easy.
From the deck and its great view of the adjacent greenbelt to the open layout filled with smart tech to the great location, there is so much to love.
Reason #1 to Crush: The Dazzling Owner's Suite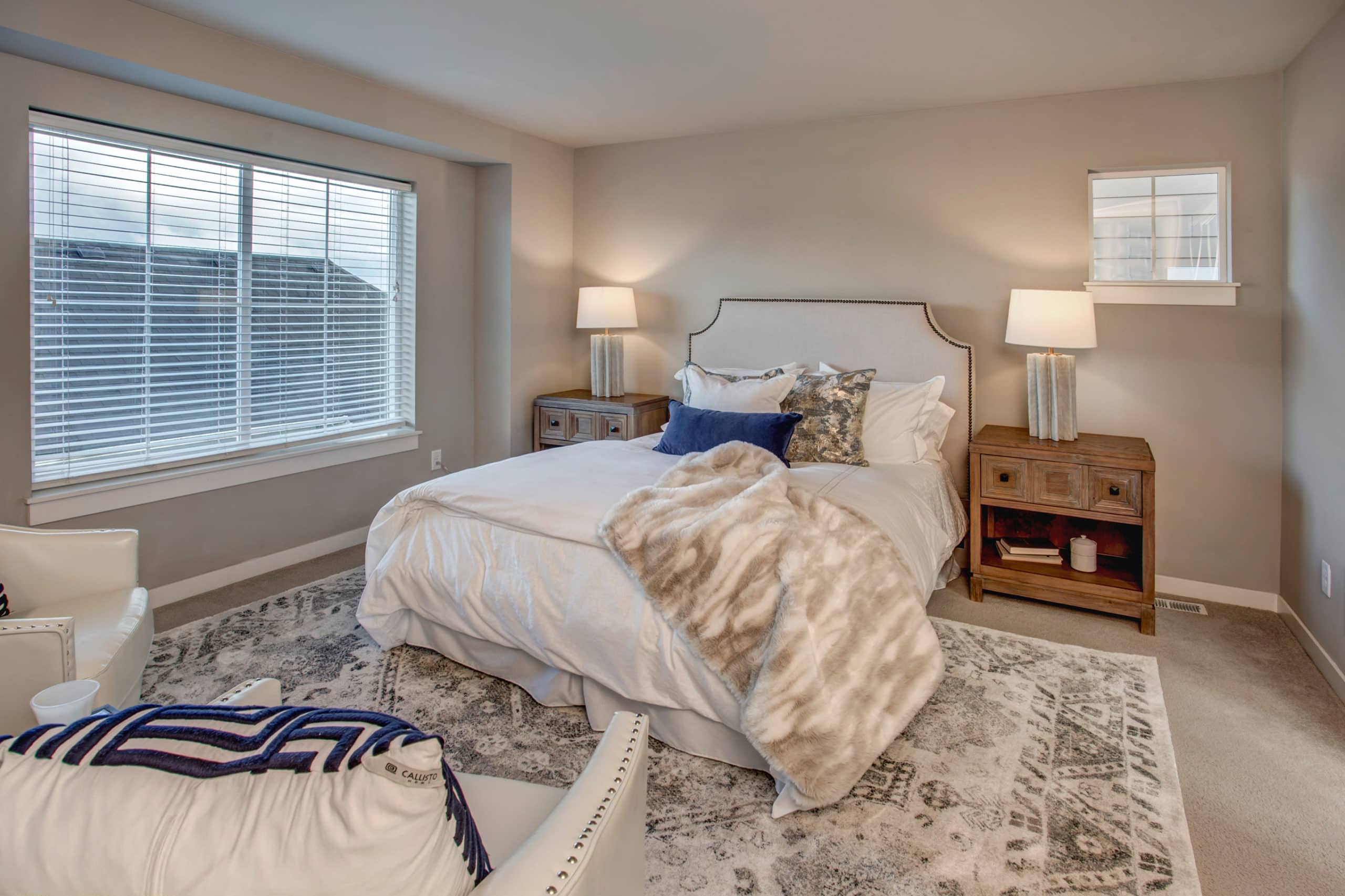 The crown jewel of this beautifully designed Beacon Hill Smart Home is the master suite. It has a huge walk-in closet, outfitted with outstanding Elfa shelving. The main area is big enough to hold a king-size bed and plenty of furniture.
The bathroom is your personal spa, with a large soaker tub for relaxing nights. The standing shower is just as luxurious, and also efficient, thanks to its Nebia 2.0 water efficient spa shower. For those not familiar with this shower system, it can atomize the water into a fine mist that envelops you, feeling like more water when it actually uses a fraction of what traditional showerheads require.
Reason #2 to Crush: Modern and Spacious Floor Plan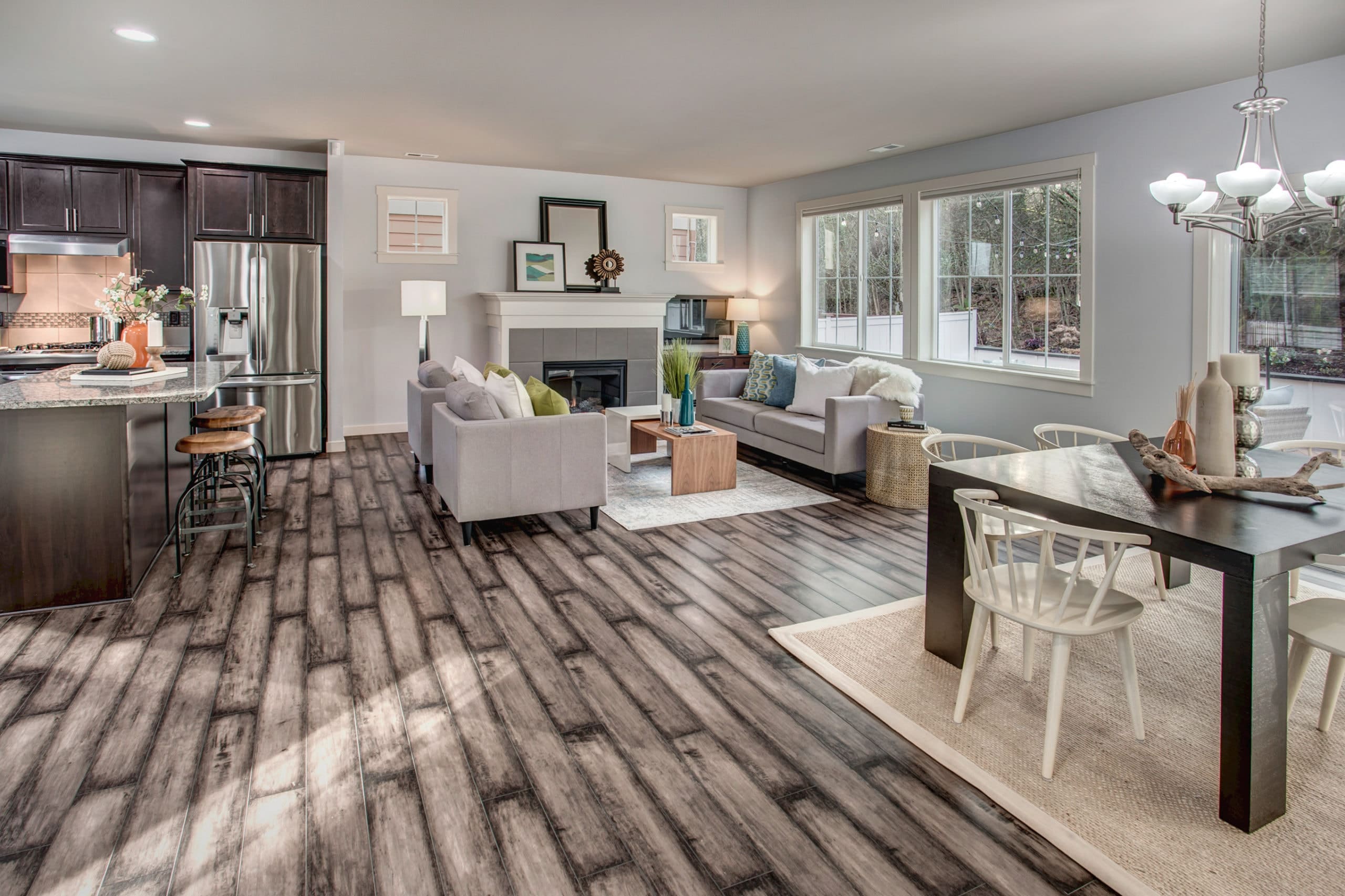 There are two other bedrooms (both with custom closet systems) and another bathroom on the top floor across from the owner's suite. In addition, there is a fourth bedroom with its own bathroom on the entry floor. Use it as a guest suite or a flex space such as an office or den. Light rail may be game-changing but sometimes you do need a car in Seattle. This is when the two-car garage and quick access to the interstate come in handy.
This modern Beacon Hill home is designed for efficient, elegant living. On the main floor, the flow between living and dining areas and the kitchen allows you to entertain guests while you prepare meals and snacks. The well-equipped chef's kitchen is decked out with granite countertops and high-end stainless steel appliances, for beauty and durability. You can keep the conversation going as your family and guests cozy up by the fireplace or watch their favorite shows.
And then, you can all head out together to enjoy the fresh air on the huge deck running along the side of the house.
Reason #3 to Crush: Beautiful Deck Overlooking Greenbelt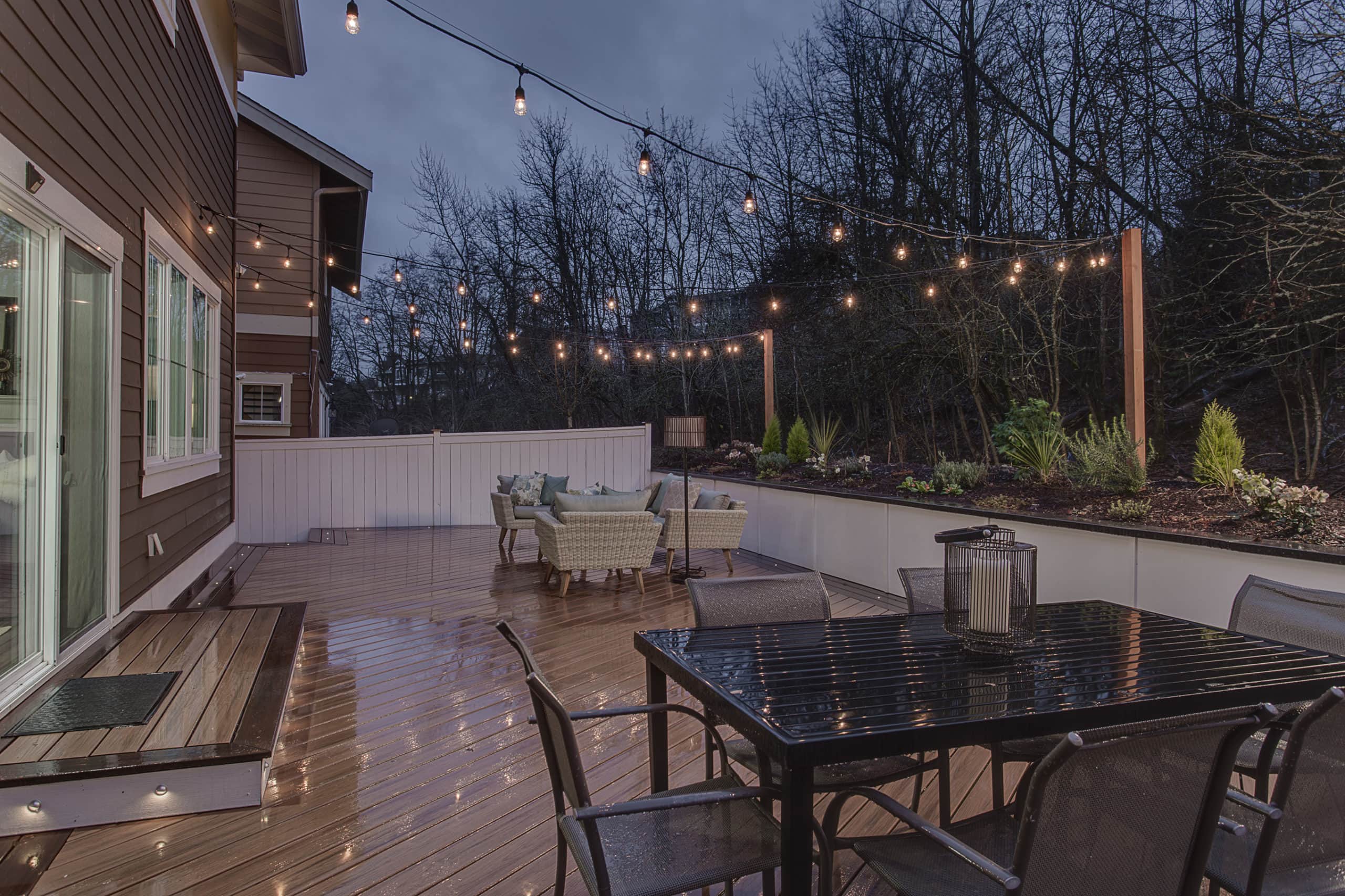 As density increases in Seattle Real Estate, this sort of natural view and serene privacy will be harder to come by. This Modern Beacon Hill Home has an amazing deck overlooking a gorgeous greenbelt, which is about to look even better this spring. The HOA has removed invasive blackberry vines and will be planting a host of native plants to increase its ecological health, diversity, and beauty.
The Trex Deck System was designed with beauty and durability in mind. It's extremely low maintenance and has a 30-year lifespan. Take full advantage of your ability to entertain your guests. Turn on the overhead string lights and it's as if you have a private piazza in your own backyard. The space is massive and versatile. From intimate dinners to twilight soirees, you and your guests will have a blast toasting the days and nights away.
Reason #4 to Crush: Modern Smart Home Tech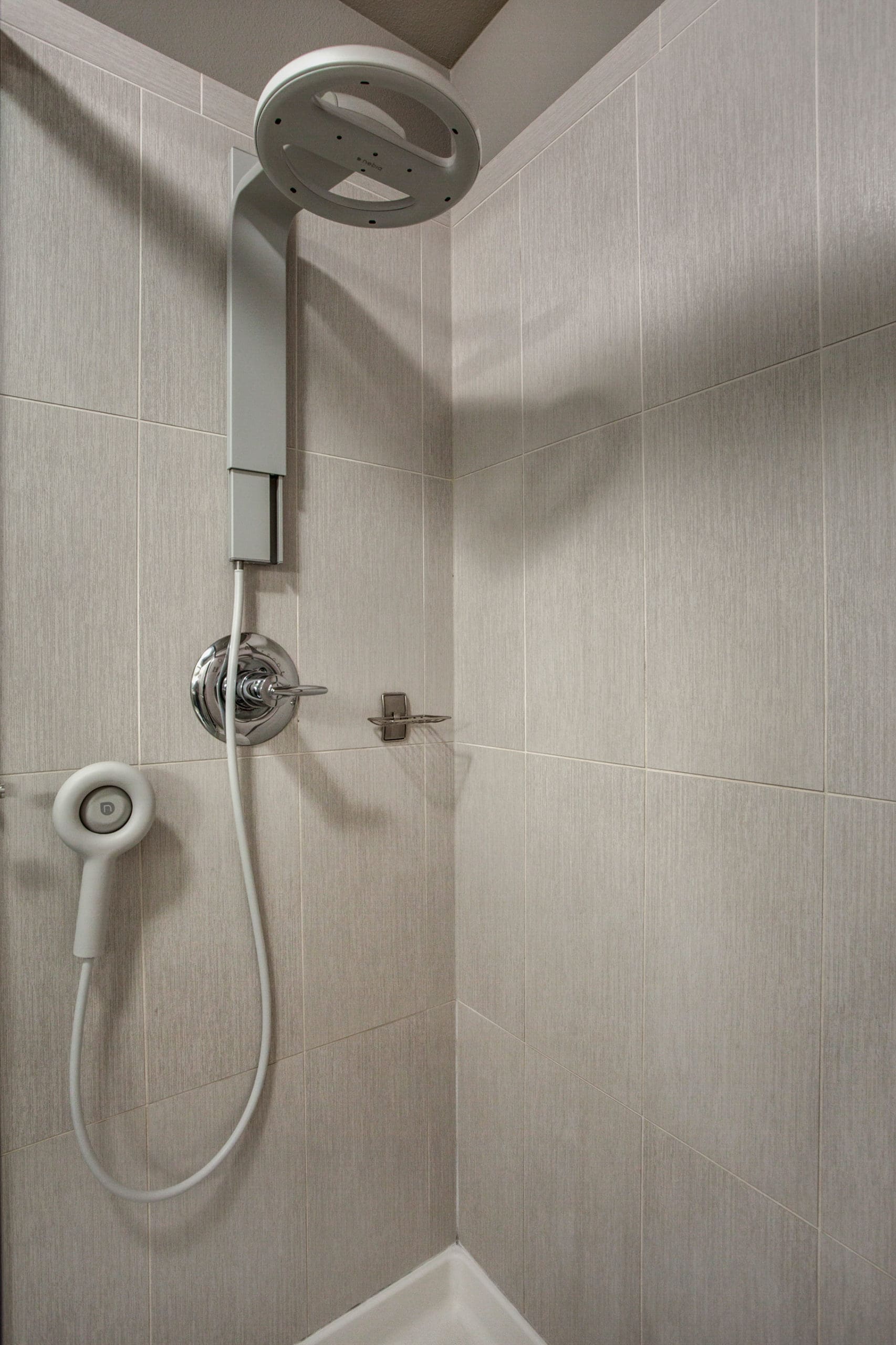 Just what do we mean when we call this a Modern Beacon Hill Smart Home? Well, there's a lot. The Smart Home technology installed in this modern Beacon Hill home saves energy, adds convenience, enhances safety, and is just plain cool.
It has a Nest Thermostat for remote climate control. It even learns how to heat and cool your home efficiently, saving you money on your utility bills. The wi-fi enabled light switches work with voice activation, such as through Alexa, Apple or Google. The safety features in this Beacon Hill Smart Home include the MQ Garage Door Opener, through which you can monitor activity.
But one of the best Smart Home safety features is the TP-LInk, August Smart Lock with a keypad. You can monitor all access to your home by assigning personal codes to family, friends, and vendors for as long or as short a period you decide. This is super convenient when you have guests staying and using the guest suite downstairs: No need to make a physical key or get it back when they leave.
Reason #5: The Bustling Neighborhood and Great Location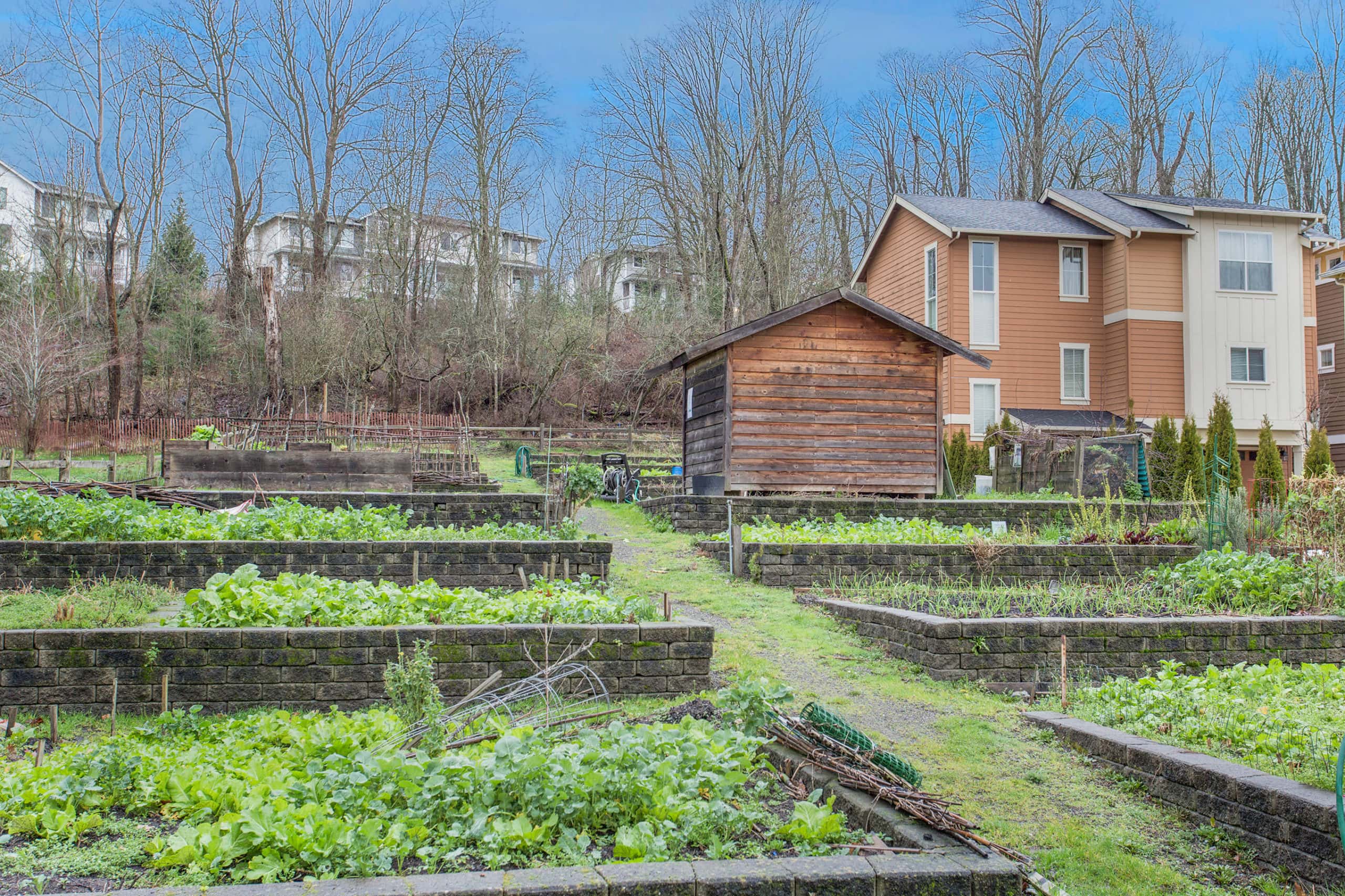 This modern Beacon Hill home is walking distance to Othello Light Rail Station and many intersecting bus lines. Hop on the northbound train and you're minutes from the next stop in Columbia City, surrounded by locally-owned shops and restaurants. Being in the great "98118" zipcode, Beacon Hill is close to other great South Seattle Neighborhoods including Georgetown, Hillman City, and Seward Park. Heading north on Light Rail, it's just a few more stops to the International District, Pioneer Square, and Downtown Seattle. And, of course, it makes getting to the airport easy, too, heading south just three stops.
You won't have to travel afar for great international dining, though. Beacon Hill is home to many excellent restaurants, such as Cafe Red, Bang Bang, Corte Fino Mexican Cuisine and Cajun Crawfish. And when it's time to get out with the kids or pets, there is a park around the corner. The Beacon Hill Community Center offers soccer, basketball, lots of indoor activities, and there is also a neighborhood pea patch.
---

We Just Love South Seattle
Check out our South Beacon Hill neighborhood page to learn more about this great location. And then read some past activity blogs from adjacent Seattle neighborhoods.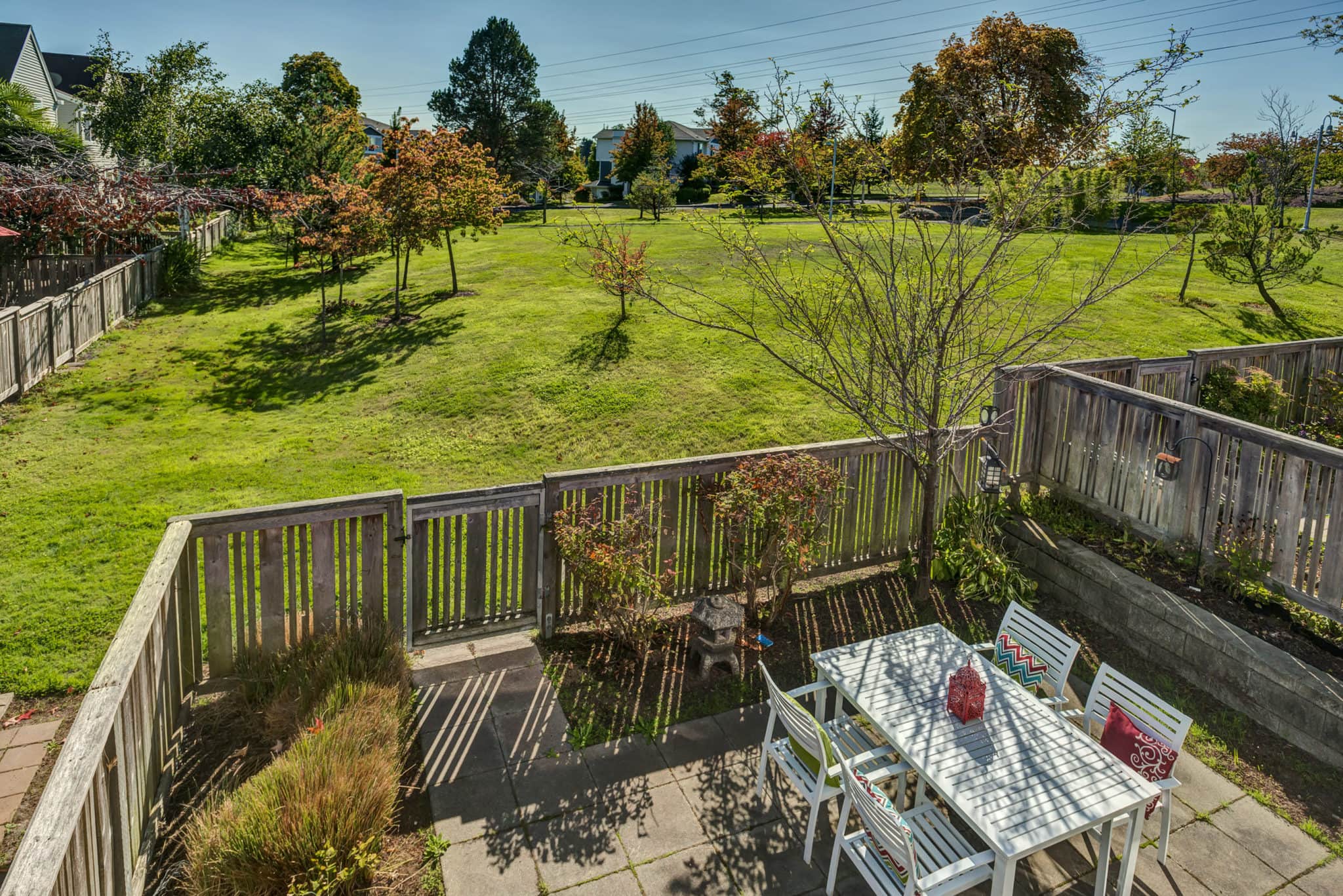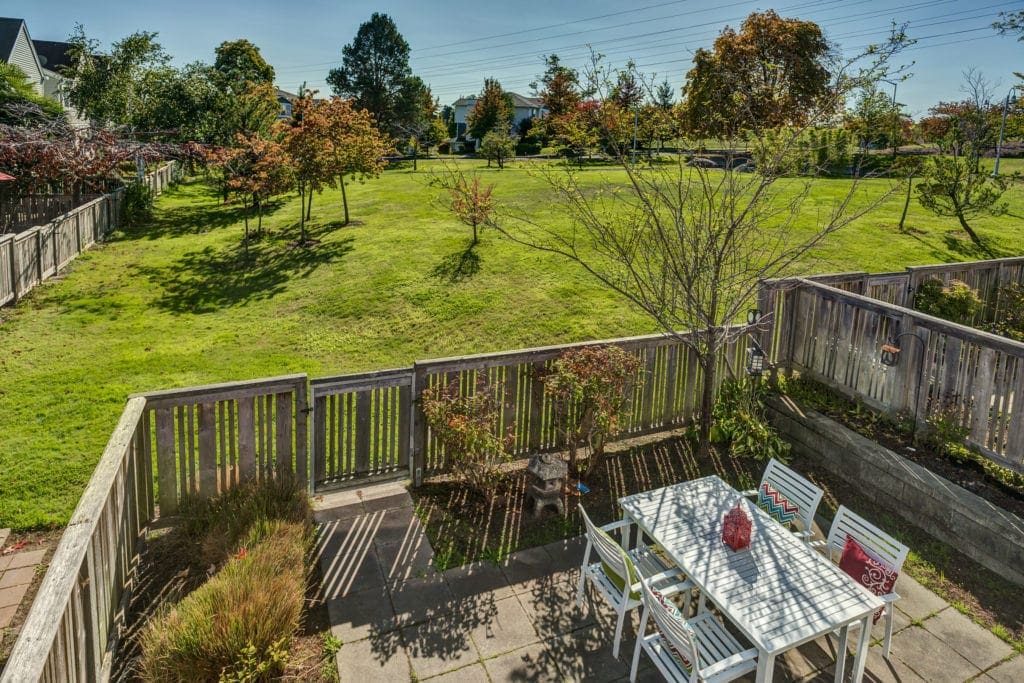 Bonus: This Modern Beacon Hill Smart Home isn't the first Diva Dwelling that we have featured in the New Holly development. Check out this past blog from another great New Holly home.
---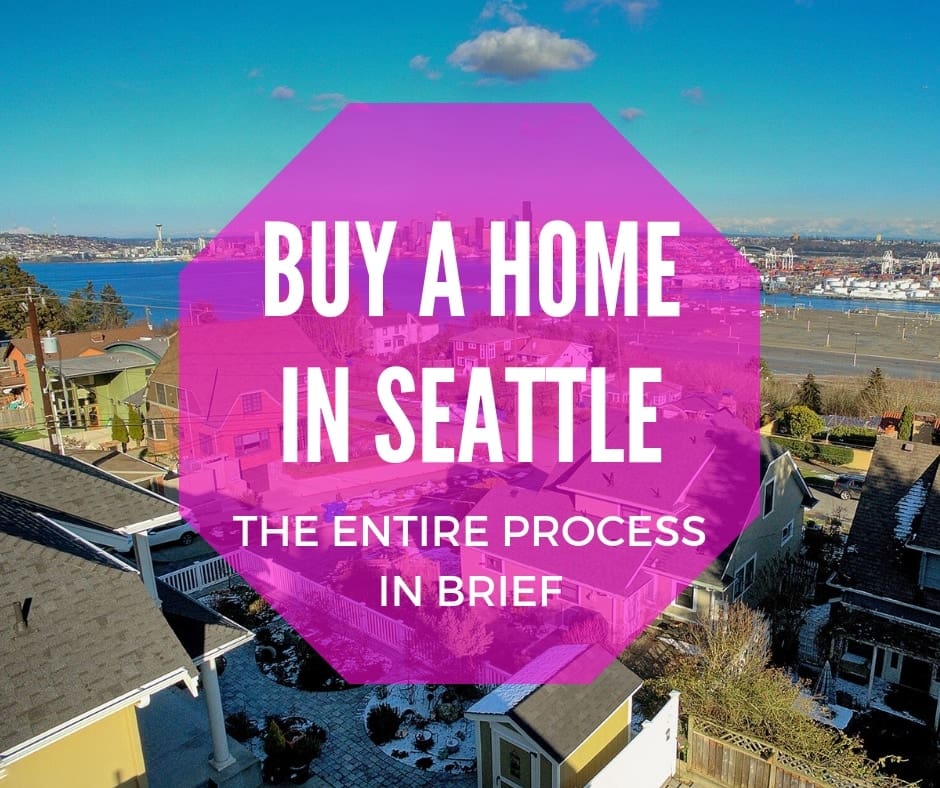 For home buyers looking for the right agent to guide them to homeownership greatness…we're right here. You can read our in-depth How To Buy a Home in Seattle guide, but here are the quick five steps to understand the process.
Step 1: Meet The Team. We have decades of combined experience in Seattle Real Estate, marketing savvy, and an amazing Divaland community. They can attest to our incomparable client service.
Step 2: Get Your Financing In Order. We'll put you in touch with a trusted, top-notch mortgage broker to get you approved quickly and easily.
Step 3: The Diva Dwelling Search. We'll find the right house in the right Seattle neighborhood for your lifestyle and family.
Step 4: Winning The Right House. Finding a home you love is easier than winning one. Making sure the terms of a home purchase are written to protect our buyers is an art form.
Step 5: Closing The Home Buying Process: We are always by the book when it comes to ensuring that everyone involved is doing their part to close on time and get those keys in your hand.
---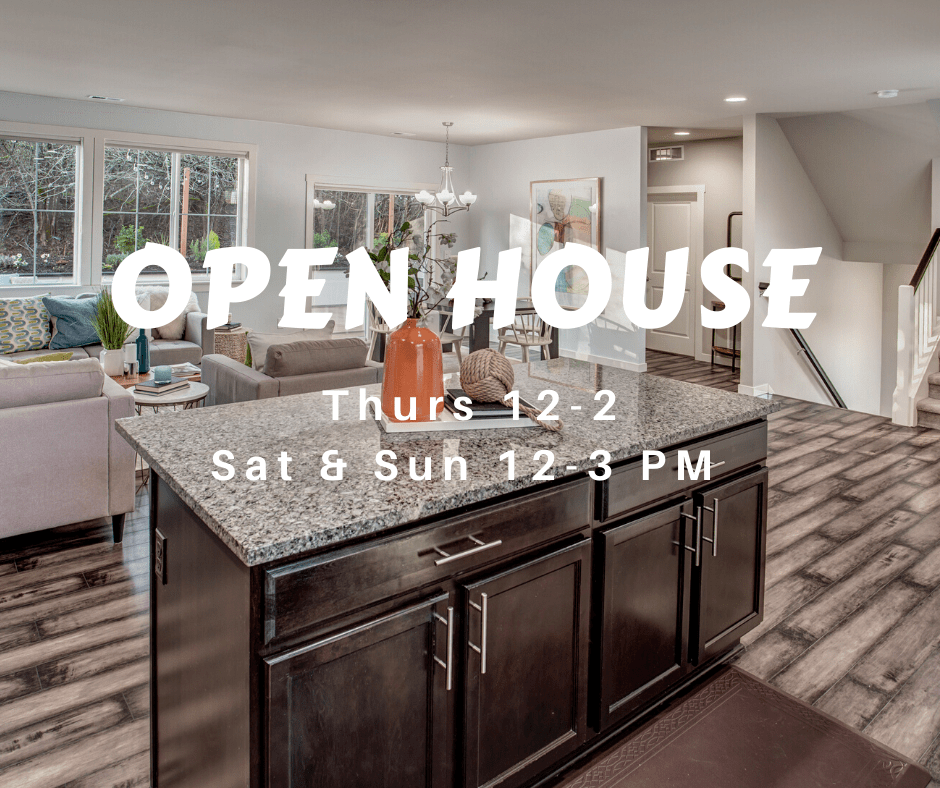 Modern Beacon Hill Home

Address: 6909 37th Ave S

Price: $740,000
Bedrooms: 4
Bathrooms: 3.25