GET TO KNOW SoDo/Georgetown
South of downtown (known as SoDo), from the stadiums down to a little past Spokane Street and the West Seattle Bridge, Seattle still shows its Skid Road roots. There are no houses here to speak of, though many artists live in converted warehouses and lofts, sometimes sharing the block with delis, auto shops, liquor stores and weed shops (many of which are located here because there are no schools nearby, as stipulated by the legal weed laws in Washington State). You won't find much in the way of groceries, but there is a Costco at the south end of this section, where it turns into Georgetown. Georgetown is one of Seattle's oldest neighborhoods, and was a center for saloons and brothels when it was founded, before being annexed. To an extent, it still is, but the saloons are a range of bars and restaurants (some quite chichi) and the brothels are seedy motels scattered on the fringe of the neighborhood. The center of the neighborhood extending to Airport Way S (which lies beneath the steep bluffs of beacon Hill) is a patchwork of parkland, industrial buildings and blocks of single-family homes. The surrounding area is still very blue-collar and industrial, but there are also apartment blocks and the massive Equinox Studios, the largest arts complex in the western US. It brims with artist studios, many of which are open to the public during the Second Saturday Art Attack, when guests can tour Georgetown's diverse and thriving art scene. These neighborhoods may look noisy and dusty at first glance (and they really are, thanks to planes trains and automobiles all around) but they are also the most vibrant bastions of bohemian, artistic life in the city.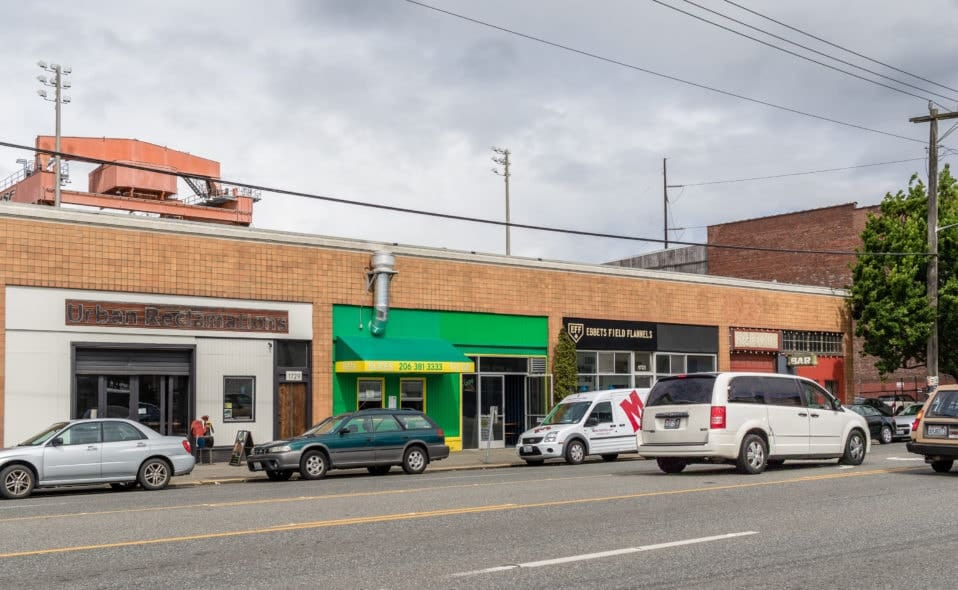 LIVE IN SoDo/Georgetown

$580 k
Single Family Avg.
Message Us
Want to chat about something you see or just need an incredibly gifted Seattle real estate team? Send us a quick message!
A Few Of Our Favorite Neighborhoods