It is so surprising to us that more people don't make a point to visit Columbia City from other Seattle neighborhoods. You can easily have a great outing and run a few errands at the same time. And because the Columbia City Light Rail station is just a few blocks from the main street area on Rainier, you don't even need to drive.
Here are a dozen of the great spots that make Columbia City's main street so perfect, from north to south, starting with some great public parks.


This long park was so named because of its great views of The Mountain. Rainier Playfield has sports fields for baseball and football, tennis and basketball courts, grills and play areas for the kiddies. If you want to start or finish your trip to Columbia City with an al fresco meal, this is a perfect place to do it.
We could technically count Columbia Park as three reasons to visit Columbia City in one. The beautifully manicured, rolling hills of this small park are a perfect place to stroll, and make the historical building of the Columbia City Library all the more picturesque. Across the park's lawn to the west, there is also the Rainier Arts Center, a sweet, intimate venue for lectures and live performance.
Not feeling the big multiplex and want a classic theatre setting? The historic Ark Lodge Cinemas is for you. Catch the latest flicks for cheaper than the usual admission. (And they do accept Movie Pass now, if you are a member.)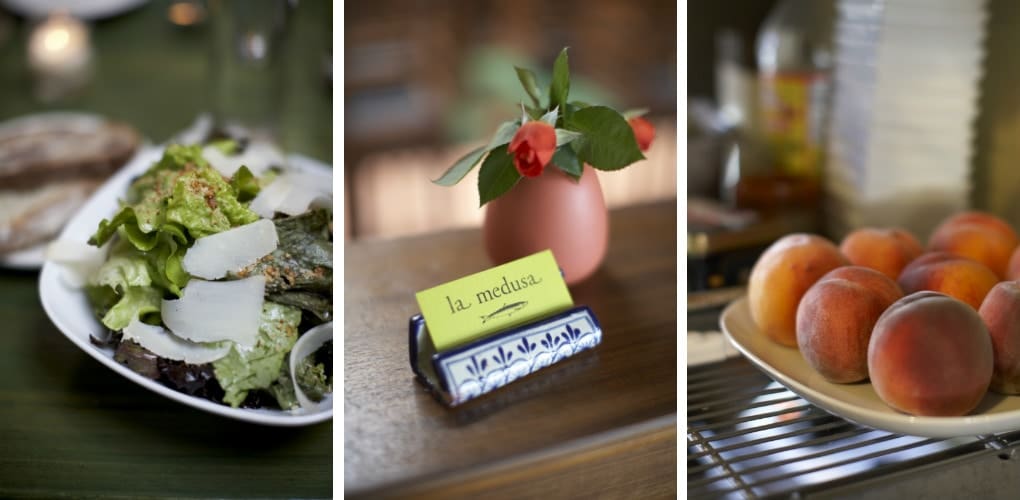 We were hearing about La Medusa from people around Seattle the moment it opened. That was over a decade ago, and the Sicilian-style cuisine is as good as ever, and the atmosphere as welcoming, too.
This old-school butcher shop is a Seattle staple. It is our go-to spot for the entree for nearly every holiday dinner, and also quite a few regular dinners, too. Bob's Quality Meats is rightly named; Bob was focused on getting the best, healthiest meats from the start. No gimmicks. No hormones. Grass-fed. Meats.
Columbia City Gallery has a little of everything. There are generally two curated group shows at a time: one in a community gallery space up front, and another in the member gallery area at center. If you feel intimidated by other art galleries but want to see the latest from local artists, this is a great place to start.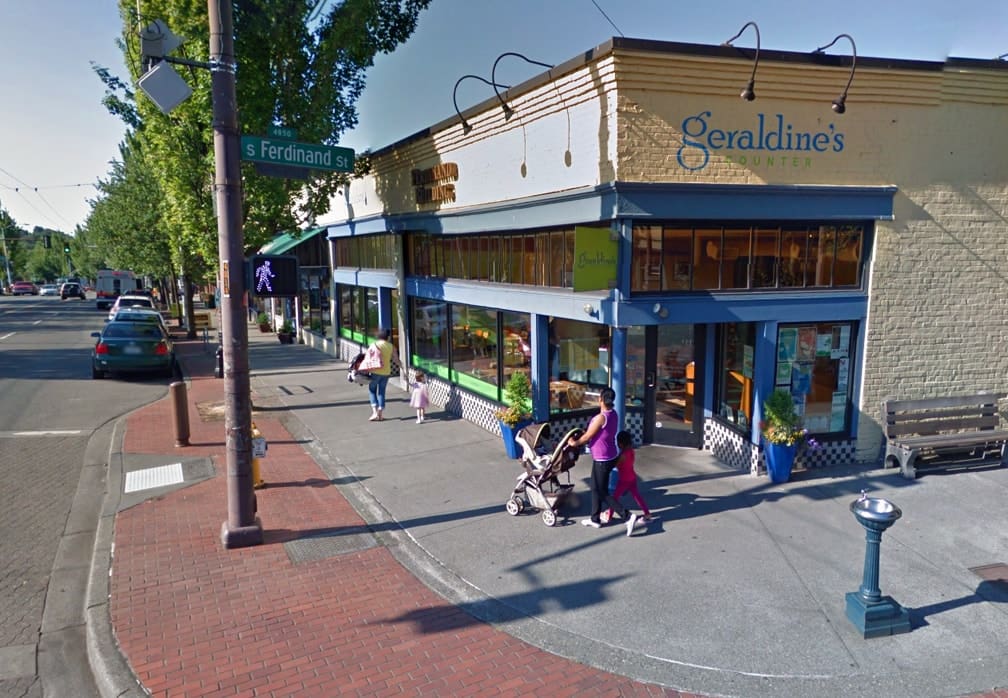 This classic diner is a brunch staple for Columbia City on weekends, but brings in crowds from other neighborhoods all week long. The all-day breakfast menu at Geraldine's Counter features some legendary french toast, with seasonal toppings chosen fresh daily. Their tequila-forward cocktail menu pairs surprisingly well, too.
Want a healthy shot of juice and an organic sandwich to refuel after a workout (or just a midday pick-me-up)? Get to Taproot Cafe and get something to go. The Cuban Tofu Panini is an outrageously flavorful, veggie-based treat.
Another Team Diva staple. From the outside, Vino Verite looks like a modest, little wine shop, but their selection is brilliant…so exquisitely edited and deeply researched. We host a lot of parties, and so often we end up buying by the case from Vino Verite, but we guarantee you can pop in and find a bottle or two that you will love!
Columbia City Theatre turned 100 last year. It's been nearly a full century of celebrations, concerts, dance parties and more (minus a few years when it was unoccupied). There have been some particularly memorable parties around Martin Luther King Jr Day in recent years. We love the attached Bourbon Bar, too.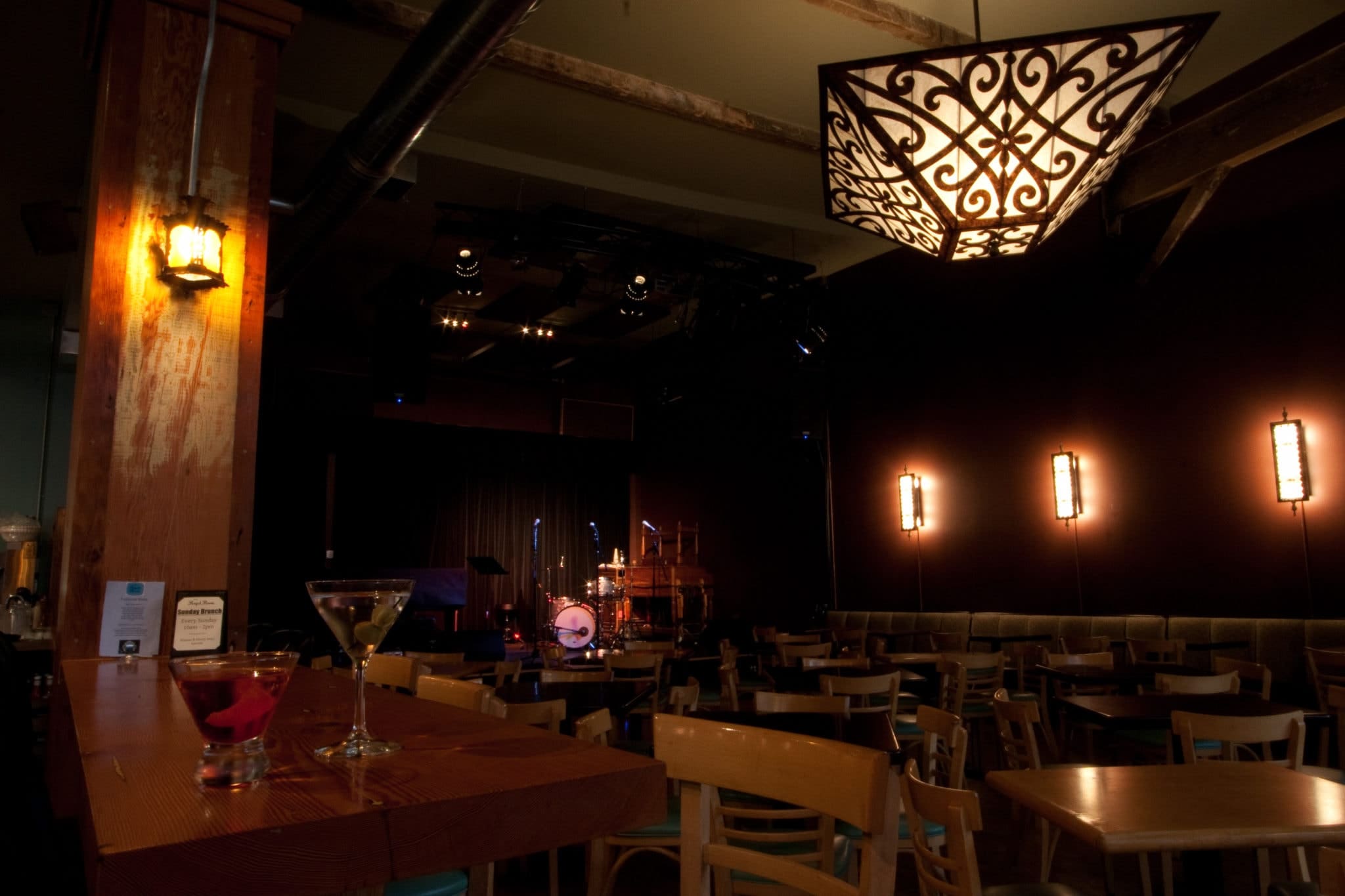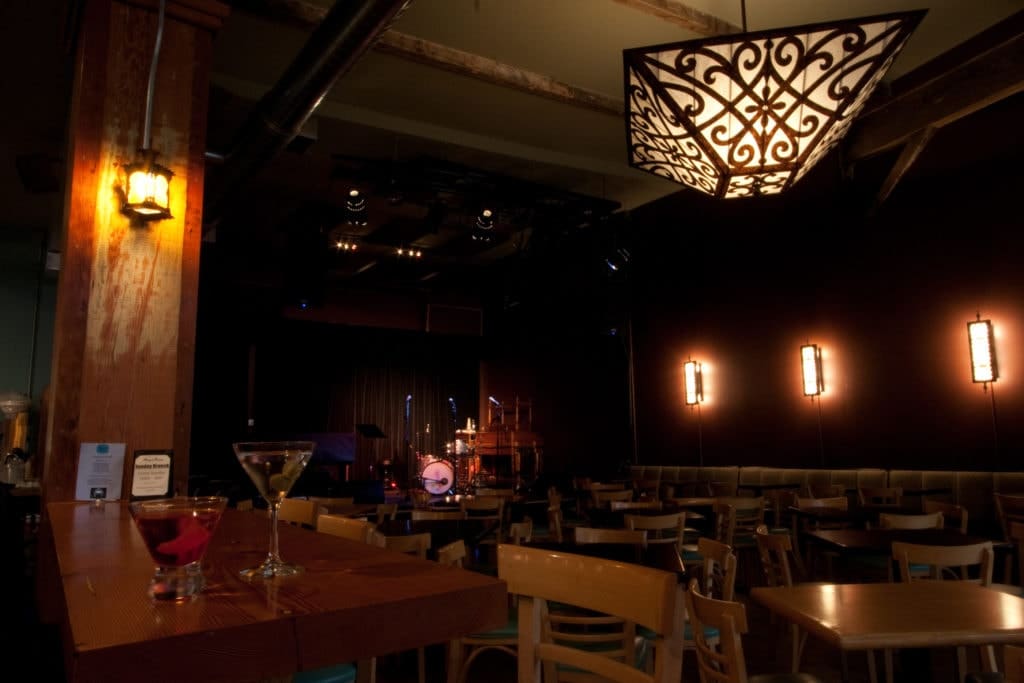 The Royal Room is a favorite among families, singles and couples that love live music. Great local musicians play regularly, with special concerts and events, too, from chamber music to jazz piano. Throw in great drinks and southern-style eats and you have a perfect date night.
12. OMG there's just way too much to love in Columbia City!
You may have thought at the outset of this post…"12 seems like overkill for just a few blocks." But no! It was so hard to whittle it down this far and there is still even more just within blocks of this mainstreet area.
Here are some quick shout outs to some of our other faves!
There's Full Tilt Ice Cream, tucked in a little plaza right on Rainier. Eclectic ice cream options, beer, pinball and old-school arcade games: What more could you want in a hang-out for kids and adults alike? Next door, Flying Lion Brewing's taproom offers a rotating selection of 15 brews: a dozen from their own brewery and three guest microbrews.
We love Empire Espresso, half a block up from Rainier on Edmunds. They have such a cool atmosphere and great coffee. The PCC across Rainier has amazing salad and hot bars for quick, healthy meals. Plus on Wednesdays in warmer months, there is the Columbia City Farmer's Market. It doesn't get fresher!
Columbia City's attractions are still growing, too. There are well-received restaurants that we haven't even had the chance to try yet personally, like The Comfort Zone (serving late night fried food). We love some good soul food, but we're so into a relatively recent addition, Sam Choy's Poke, just to the south on Rainier. It's easy to grab-and-go, but the sleek, industrial seating great for big groups who need something fast and nourishing.
Get out in Columbia City and see for yourself what an incredible density of delights it offers!
---
See just how amazing Columbia City is with all of these amazing offerings and more. Plus just how close our newest listing is to it all. A top floor, open layout condo with its own spacious deck with shade and privacy. Your own little getaway in the city. Enjoy new beginnings at the Bella Luna condos while you enjoy one of Seattle's most amazing neighborhoods.