Chavi M. Hohm has been in real estate for 10 years. Wow!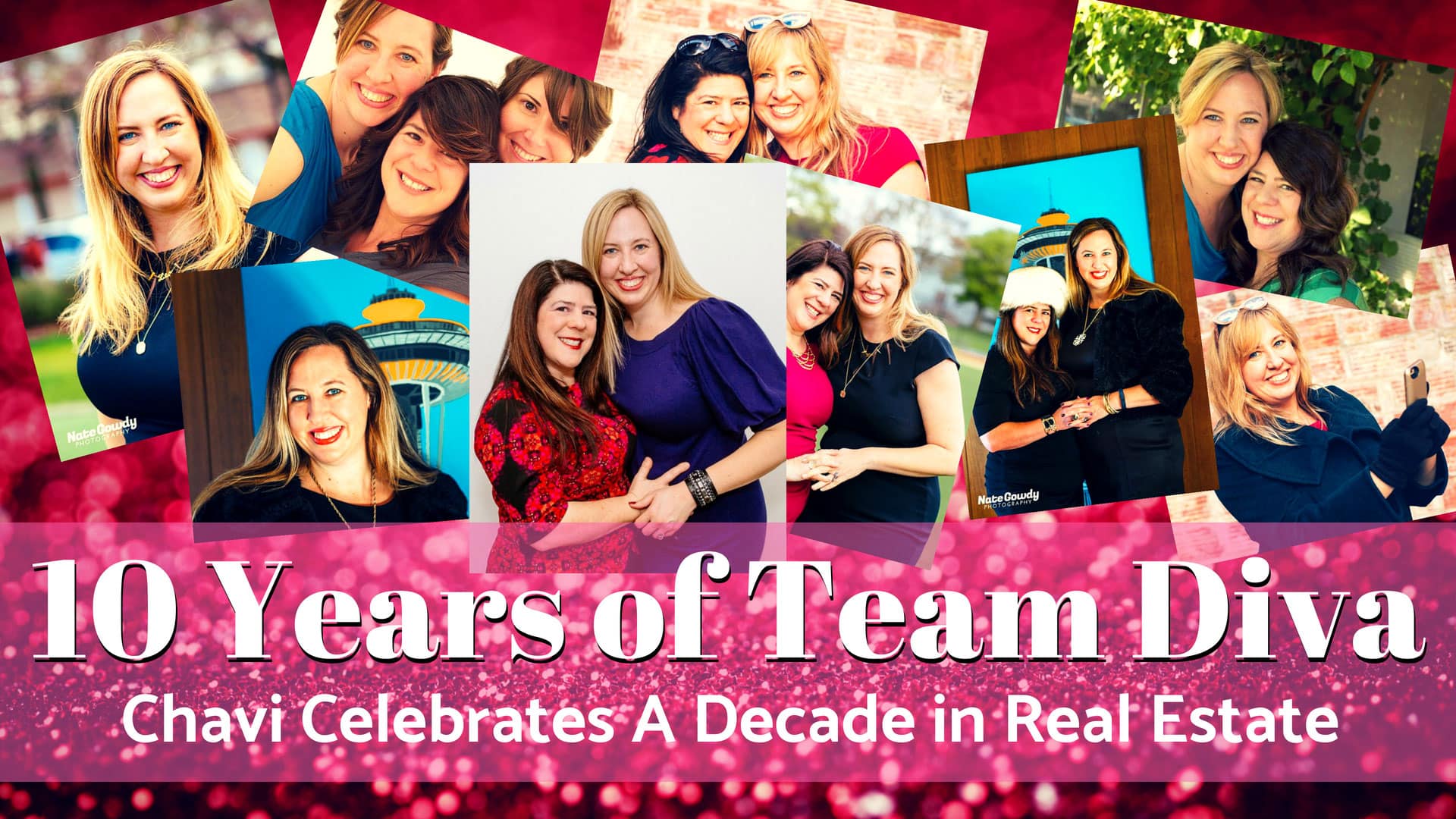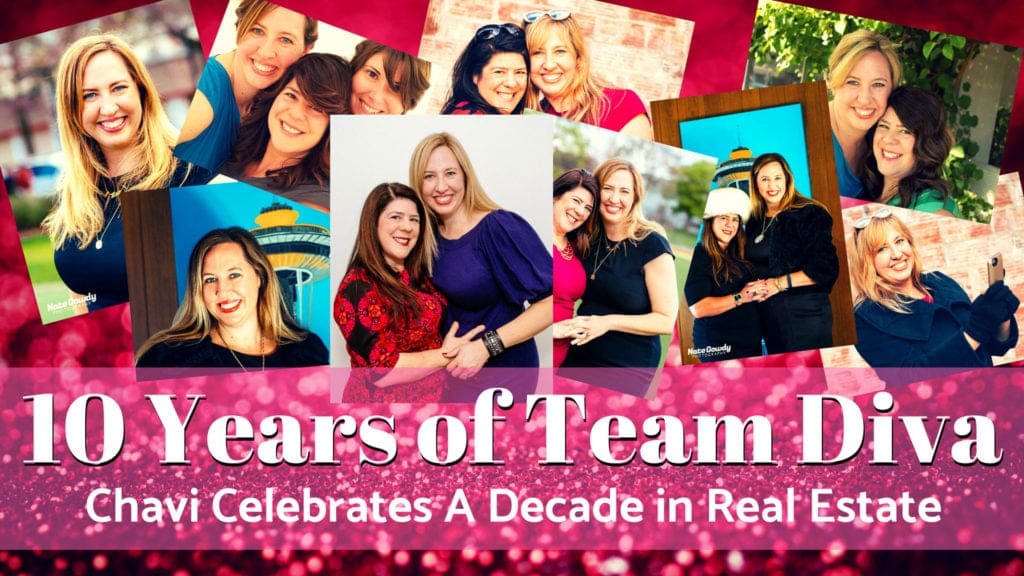 On anniversaries like these, one might sum up the sales, awards, the clout, the thought leaders one count as friends, etc. Frankly, as I look back on the last ten years, what comes mind first is the weird stuff that happens in real estate, the fun that we have at the DivaHQ, and the times that I have shown up for my clients regardless of their price point. Because for me, real estate is about my Diva Dwellers and my team, not the awards or stage time.
Mind you I will still cut a b!tch if they get in my way, are an ass to our clients, or think they can beat Team Diva. No one does this work better than this Team!
My Entrance Into Real Estate Was Made on a Very Dramatic Whim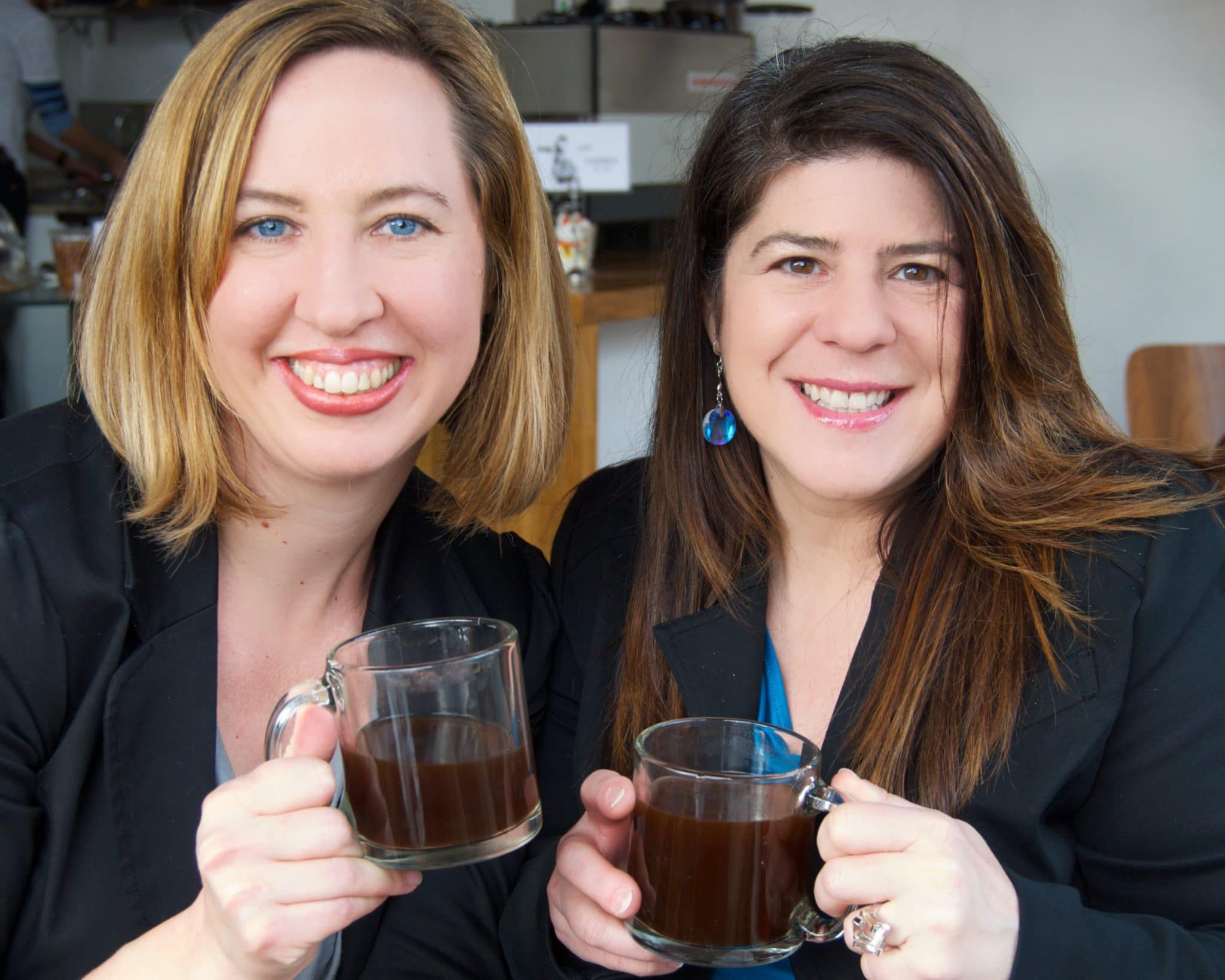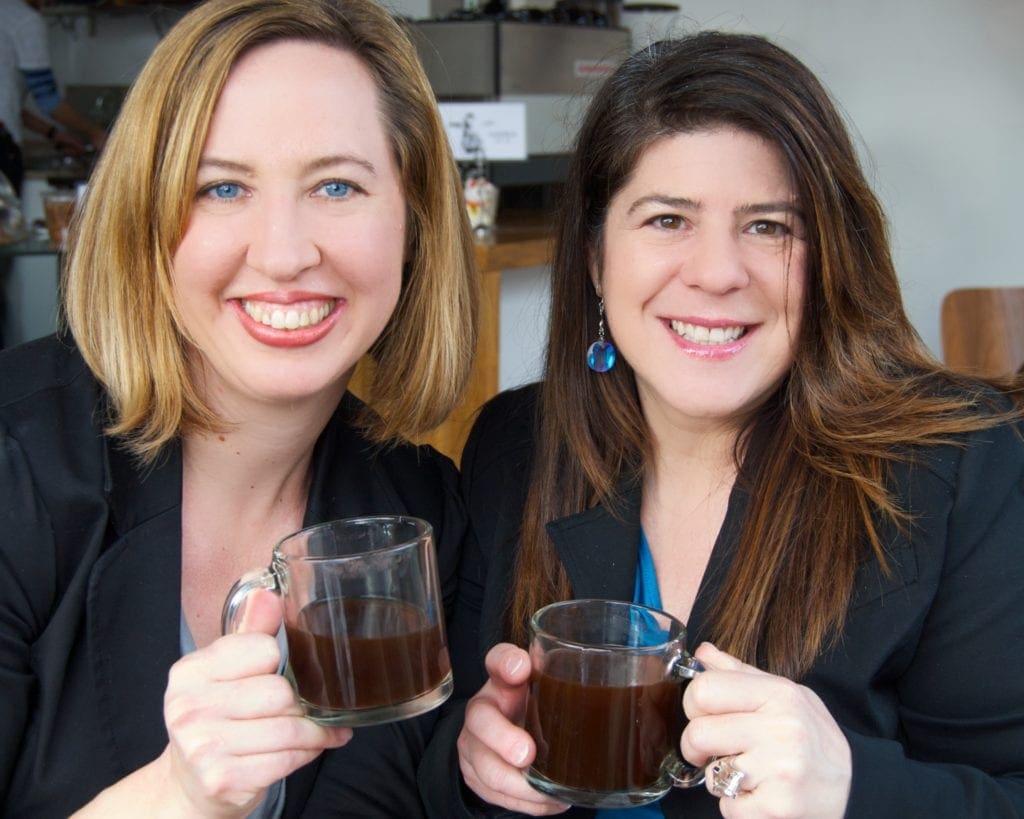 Most everyone has experienced a work environment that is not a good fit. And sometimes that bad fit is a huge motivation to make a leap to do something bigger. I loved the people I worked with at Starbucks but due to a reorganization I was suddenly was being managed by someone who really needed to manage a "yes sir" and not a "hey I have this crazy idea" type of person.
Kim and I had many long heart to hearts about the situation and came up with a plan. Our goal was to save money and for me to quit my job in November of 2008 and methodically integrate myself into real estate.
Anyhoo – life took a different turn. Instead, I quit my job in March on a whim, ten days before Kim and I were going to leave on a trip to France and Italy. It was one of those dramatic moments when I was having a one on one with my "yes sir" manager. He was unhappy about something. And instead of getting defensive or trying to make him happy I just spoke from my heart and told him "You are right. I am not doing this well. And I quit."  His response was, "You don't mean this. I will hold on to your letter of resignation until tomorrow for when you change your mind."
Our First Top Agent Event in Ohio with Michael Ackerman and Sean Carpenter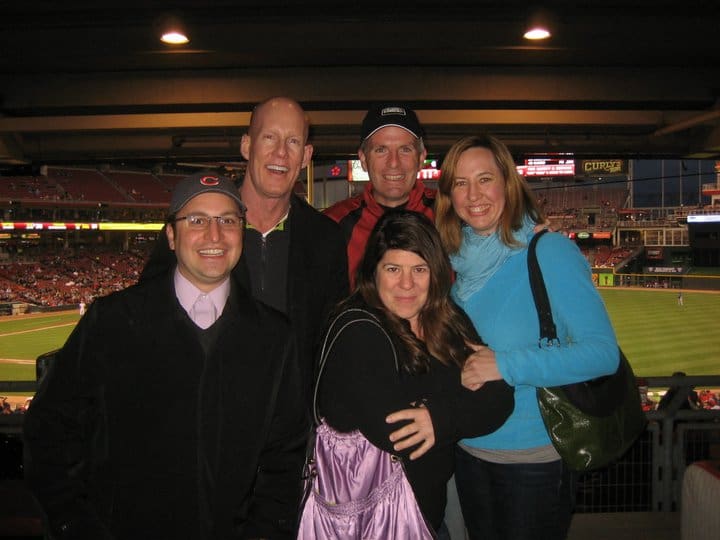 I first told this story to Michael Ackerman on a sparkly spring evening in Cincinnati. We were walking to dinner with Sean Carpenter the night before a Top Agent speaking engagement. Sean was one of the first people to learn about the Divas through Linda Aaron and Debra Trappen at our mothership Coldwell Banker Bain in Seattle.
The Top Agent event was our first time really talking about what we do back in Seattle. I was super excited but also felt like a small fraud. After all, why would anyone think Team Diva's quirkiness would help the cheese-and-wine set at a country club become better agents? At the time, I still saw my entrance into real estate as chaotic and possibly fraught with family financial ruin. After all, my muggle job was how Kim and I had health insurance (before Obamacare), and we had no real savings when I turned in my resignation at Starbucks.
I didn't see my entrance into real estate as the best thing to happen to me, to Kim, to our community, or the industry. But that night in Cincinnati, at the end of my story, Michael Ackerman responded: "I bet you feel like it was the best decision you ever made." And I realized at that moment that it was the best decision!
Nuggets Of Wisdom That Real Estate Pros Give to Young Folks
Working hard is not a slogan; it is a lifestyle.
Kim and I had to slog through years of recession to make it. We took on roommates, sold our furniture, had to make up late payments on credit cards and our mortgage, etc. Every last dollar we made went back into the business. Every dollar!
Not once did we quit learning, blogging, connecting with others, learning social media strategies, and so much more. More importantly, I learned some incredible skills to help be the best advocate for my clients.
I remember one time when my clients had waited three months for a short sale to be approved. The bank came back with an approval but with conditions for the seller, which was fairly common at the time. The seller was also an agent and had a meltdown. She took it upon herself to call our buyers to say how horrible the whole thing was and that she was no longer going to work with Team Diva.
Long story short, we turned this into an opportunity, too. We bounced from this dumpster fire, found a different house in better condition, in a different neighborhood, and they paid less than they would have for their other house. I drive by my cutie clients' house once a week on my way to Sunday dinner. The house is blue now and their little family keeps growing. Life goes on!
Manifest like you mean it.
I love giggling at inspirational quotes printed on pillows or cheap "art" canvas. It takes more than décor to manifest your dreams; it takes commitment and the ability to truly transform oneself. Transformation is not high on people's list because it means releasing the good stuff we already have (and may have fought for) to move up a level on the cosmic field. Not easy!
Earlier in July, we hosted a Team Astrology Salon with our friend Stephanie Gailing. (We started hosting monthly Astro Salons in our home during the major astrology shake-up of 2012-2013.) The theme of much of our work was "Change or be changed." It's always the truth in a world where change is the only constant, but sometimes are more transformative than others. In these deeply transformative times, I have an incredible sense of faith in Team Diva's ability to change and adapt. I also know that Kim and I have created something from a deep root.
Surround yourself with people you love.
Your team is everything. When I first started in Real Estate I thought it was weird that one person was supposed to be and do everything for everyone. The rest of the business world worked in teams. Why not real estate?
It started with just the two of us, but in the last ten years we have grown our business, our community, and extended family, and it could only be accomplished by growing our team at key moments. Finding the right team is not always easy, but we have been very blessed to work with people who were friends first, who showed an interest in real estate but had an extra special spark that was even more important. When you meet those people, don't let them go.
Some will say that doing business with friends is a bad idea, that you can spoil the friendship or make poor decisions being led by emotion. Those are certainly possibilities, but if you really are working from a place of clarity and love (as friends and co-workers), the benefits FAR outweigh the risk. You'll be challenged to grow constantly. You'll definitely need to communicate well. And you'll be rewarded in ways you can't even anticipate.
The moral of the story is that when the markets are crashing and the world is changing just go with it. You really do not have much to lose, but you do have to keep the faith. Being surrounded by loved ones in those tough times is essential to weathering the storm and navigating it together.
10 Awesome Moments from 10 Years in Real Estate
Speaking of all the wonderful people I have met over the years. Here are ten highlights that showcase just how essential the human element has been in growing Team Diva from the very start.
Awesome Moment One: Destroying All of the Office Equipment in Kimberley Brangwin's Capitol Hill Coldwell Banker Bain Office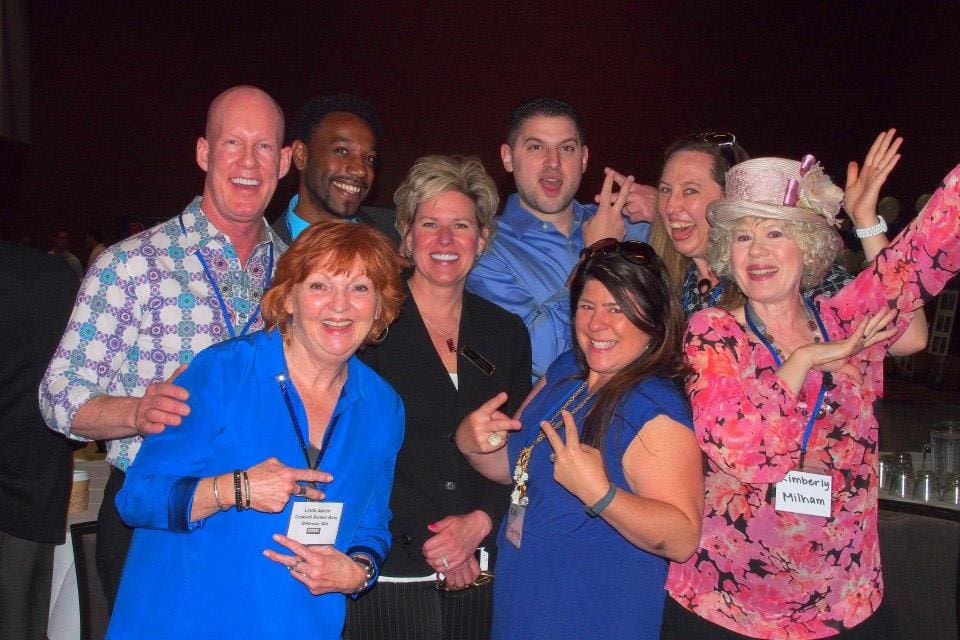 Don't judge. It was an accident.
It had been a long time since I was an assistant to Dave Nelson. And even then I was only his assistant for three months. The original plan was for me to be Kim's assistant after Leigh moved on to Seattle University. Mind you, Leigh is a very detailed caregiver. And I'm…..me! During my first week at the office, I killed the printer, didn't know how to use a fax machine, and melted the laminator. It quickly became apparent that I was meant for bigger things.
Awesome Moment Two: Creating Switch Seattle With Noel and Kaz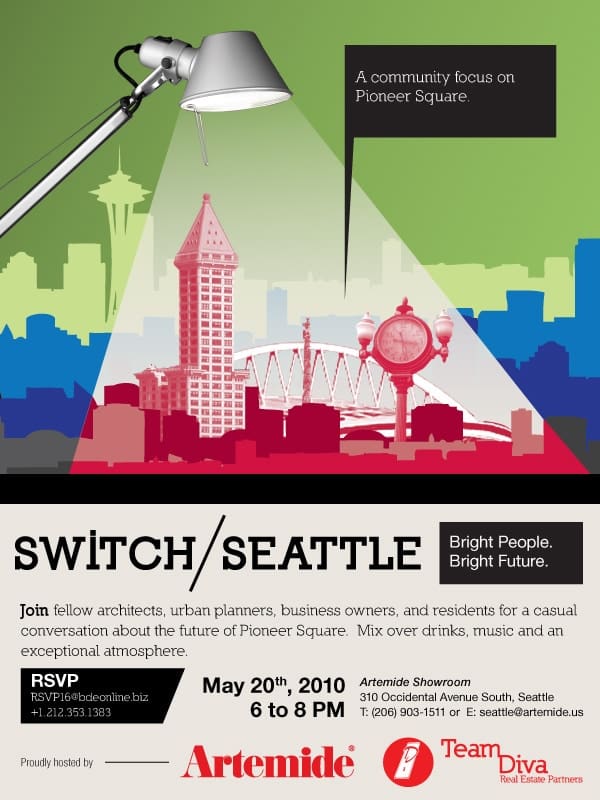 The recession was just heating up. At the time, we all thought it was going to be bump in the road. And if someone told me it was going to take four to five years for us to dig out of the recession, I probably would have kept my job at Starbucks. But anyhoooo….
Like many others at the time, our dear friend Noel had been laid off from his job. As we were all figuring out next moves, Kim, Noel, and I had long chats about how those who are most successful are the ones who have invested in their community. As we love historic Seattle, the arts, and good parties, we decided to host our first (of many) community events to draw attention to historic, artsy Pioneer Square.
There was a cohort of bloggers living in Pioneer Square that was showing what an important cultural gem it was. We joined forces with them and another dear friend, Kaz, to put on a party in a swanky design store. Switch Seattle was an outrageously fun party and got us inspired to do more events in partnership with writers and the retail community in Seattle.
When times are tough, reinvest in the community. Without it, one cannot truly thrive.
Awesome Moment Three: Hiring Diva Dweller Alex and Her Mini Human Tilia to Keep the Books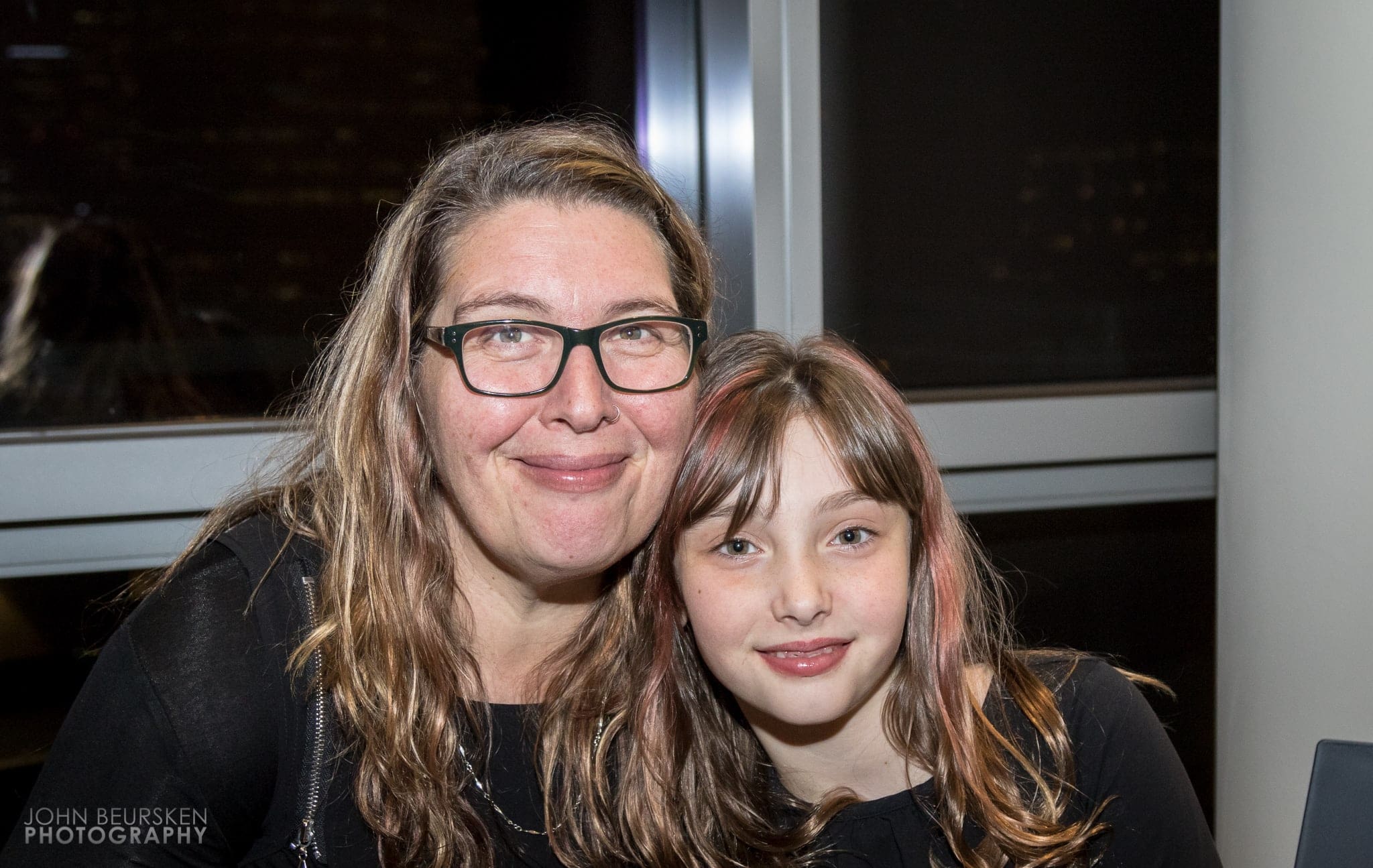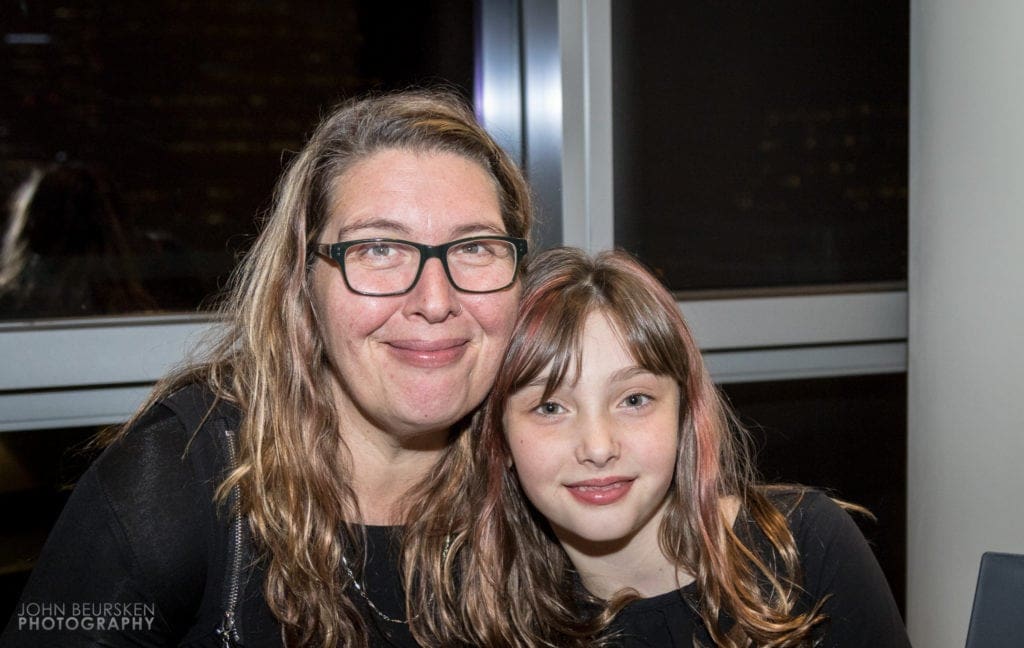 Alex was our first hire at Team Diva and an early Diva Dweller. She had opened small bookkeeping business in the middle of the recession, which was perfect for us. We are terrible at bookkeeping. We can handle forms, complicated disputes, all sorts of technical stuff, but bookkeeping just can't hold our attention. Alex is the best.
And then, years later, when marriage equality was achieved in Washington, she officiated our wedding. Who better to trust with the marriage certificate than the person you trust with your finances? When we talk about investing in the community, start with your client base, those whom you already know and trust.
Awesome Moment Four: The Him-tern, Chris Clem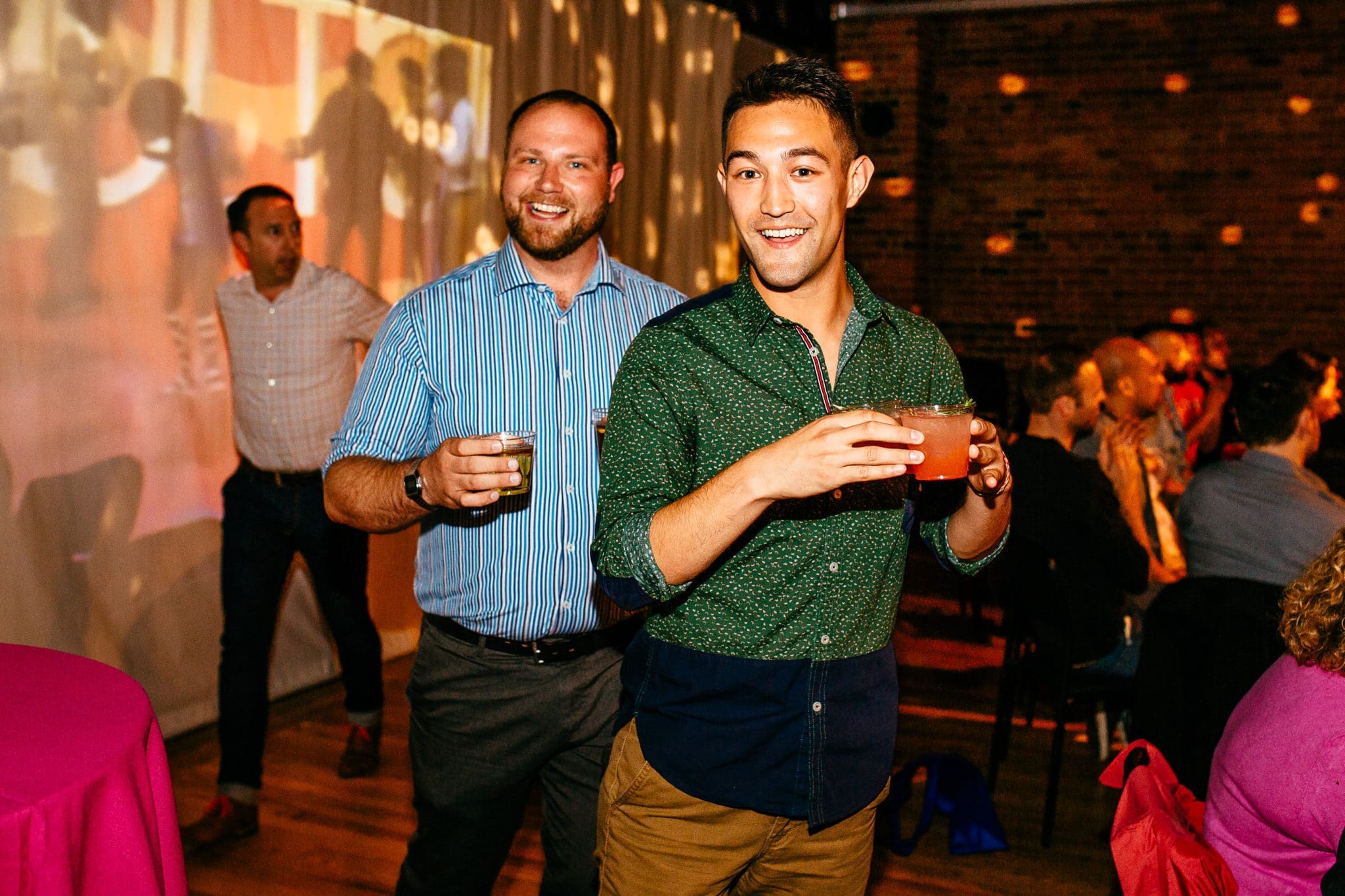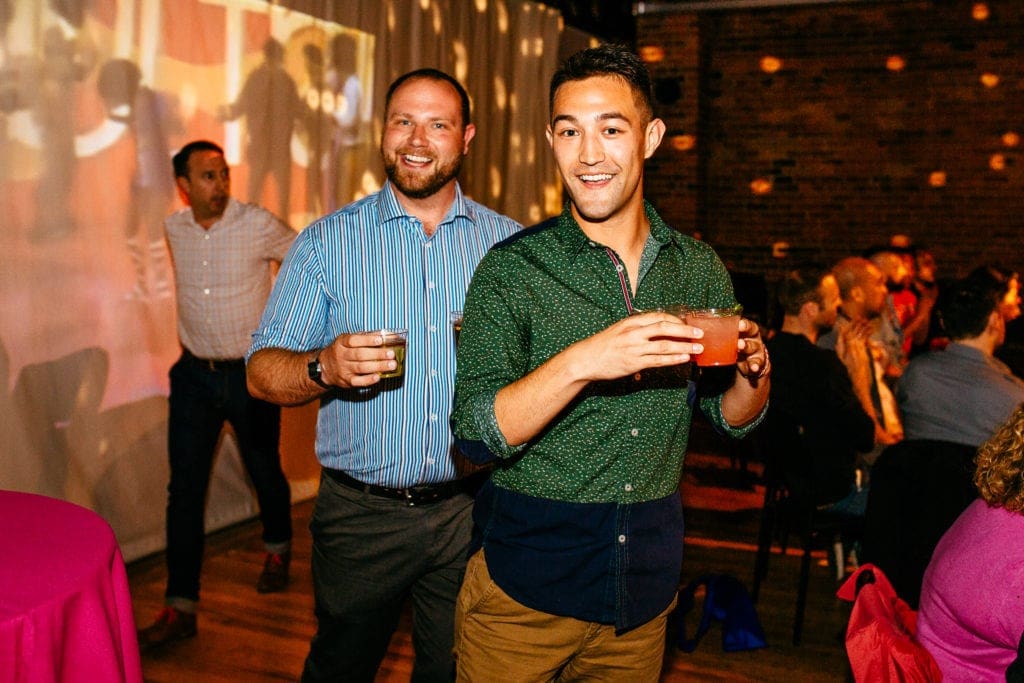 Chris showed up to our first Divas Take the Hill event with Jinkx Monsoon. We had recently hired Kaz as our first new agent. Everything was new to us, so we were not exactly sure what we would be needing from an intern, but he was fired up to be part of it.
Getting to our first meeting was a bit of a taste for him: We gave him a vague direction and vague time and he still showed up. For the summer, he worked for free lunches and coffee, and all the while he helped us shape our original online voice as a brand and our content marketing strategy. Naturally, he also became a dear friend. We're so excited to have him back from Georgetown University as he starts a job at The Gates Foundation in August.
Awesome Moment Five: The Real Estate Illuminati
Frankly, I would be an asshole if I did not mention my real estate crew. All of Team Diva's good ideas came from you over a shared cocktail, a dinner, an event, a visit to the DivaHQ, drinking Rose all Day, and so much more. Looking at you, my GenBlue crew, my Inman peeps, my Bain Bros & Gurrlz, my Genuine Hustlers, my many amazing and fabulous friends who rock my world. I bow down in your genuine presence of awesome.
Taking time out of our business to meet you in New York, Denver, Tacoma, San Francisco, Los Angeles, Las Vegas, Vancouver B.C., Chicago, and of course here in Seattle has been pivotal in my personal and professional growth. All of you are masters of the Real Estate universe. You understand what it means to have an all-consuming ambition to do things differently. Friends like you are hard to find, and I cherish all of you. Together we have created a better real estate world.
Awesome Moment Six: That Time in August When We Were Magically Re-Homed into John Deely's Office
Sometimes being a feral Real Estate pro means you can become homeless when your ideas do not align with the powers that be. It is not personal; it is just the way of the world.
Thankfully John Deely is the tamer of feral kittens…specifically the ambitious ones. One summer day years ago, we were rehomed into John Deely's office on Lake Union, and holy smokes did our business take off. At first, it felt like a small version of hell. But in the weeks that followed I quickly came to realize that John is a genius at managing creative feral real estate kitties. He knows just the right thing to say to make sure you know more about the contracts than anyone else. And to make things more exciting, the weirder you are, the better you are at your job. Come hither, all of you feral creative types, who somehow or another land in real estate.
During my time with John, he has taught me:
To defuse drama in my transactions and personal life.
Know contracts inside and out, because then you become that bratty agent who is a know-it-all.
Trust deeply in the company's support when we take on the big issues.
Trust that my fellow CBBain Lake Union brokers are there in the good times and the really, really tough times.
Challenge my knowledge base and push myself to always be an awesome broker.
Anyhoo, everyone needs a John in their life.
Awesome Moment Seven: Diva Dudes and DonnaTella Howe
It is a rare thing in this world to work with people you actually enjoy spending time with after work. Rocky, Roy, Michael, and Remington were all friends before they stumbled into the Team Diva and helped to make it a real estate paradise. Each of them is genuinely nice people, can tease the hell out of me, will do anything for our Diva Dwellers, and want to have a good time. In the normal world, all of the books tell you to not hire your friends. Well, I have been in real estate for a long time now. And I have seen many people come and go from real estate teams, but this team is unlike any other. I couldn't be luckier.
And frankly who has a Drag Queen on the payroll? Team Diva!
Awesome Moment Eight: All of the Drag Queens and Burlesque Babes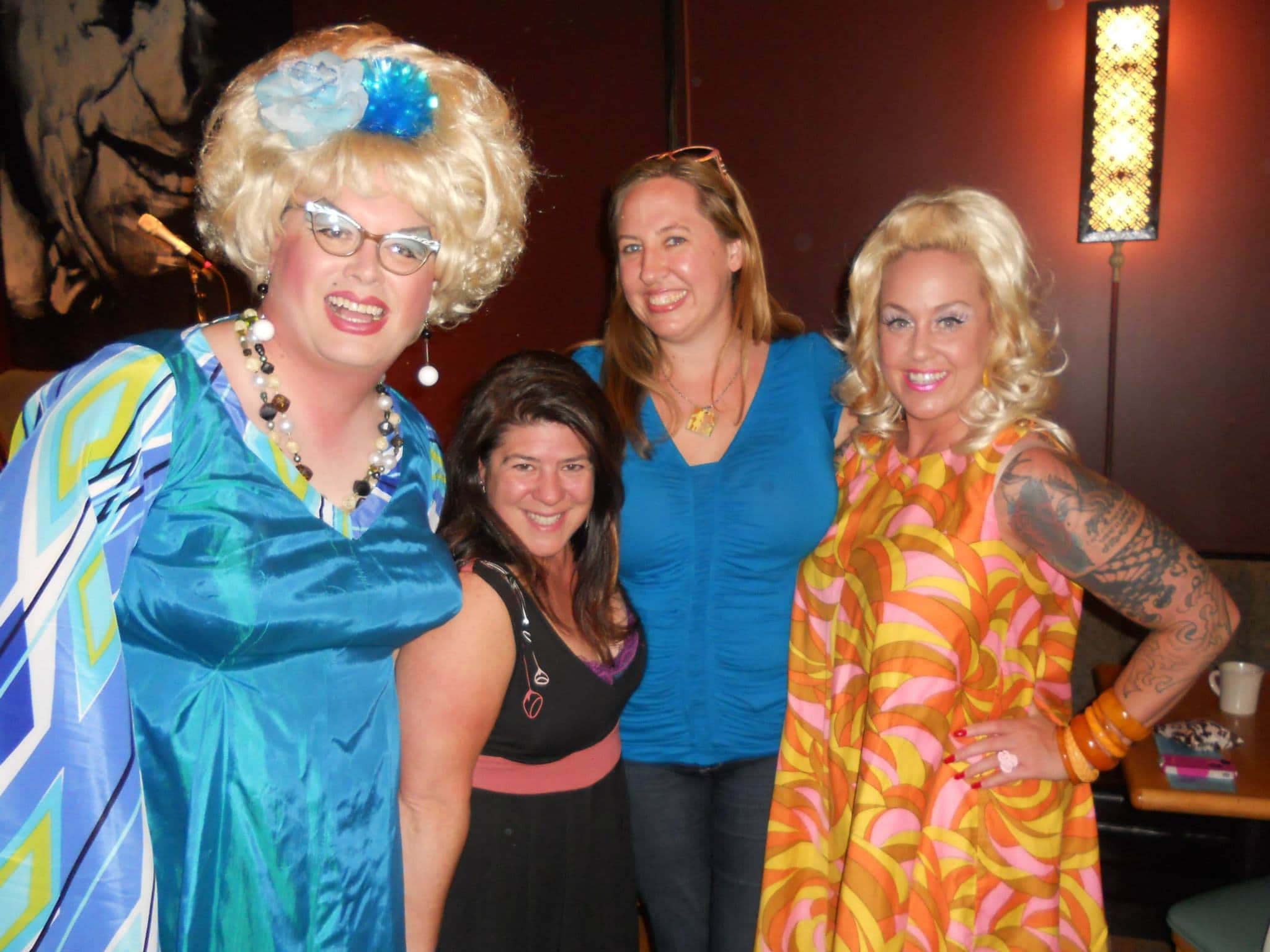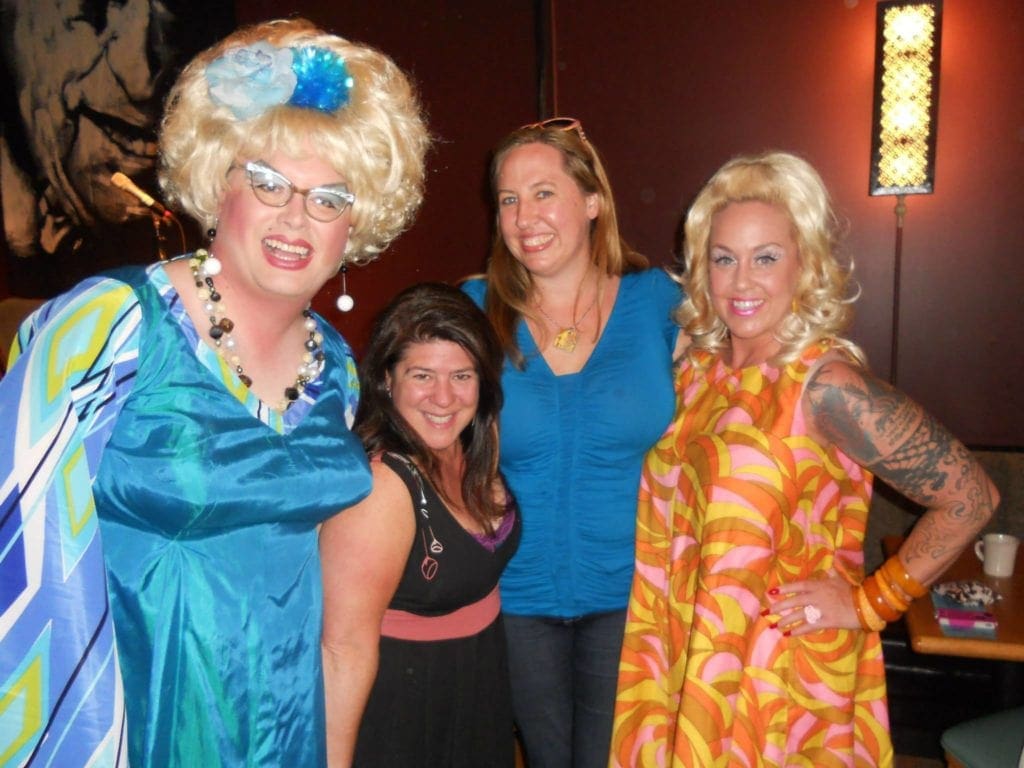 I've seen a lot of good stuff in my life. And most of the good stuff came to us once we started producing the Divas Take The Hill and Divas Take America events. All of this started as a way for us to raise money for good organizations who were suffering during the recession, and a way to highlight small businesses. Little did I know that this altruistic moment would turn into some of the best motorboating and shablamming a Diva can dream up.
Add this to the wisdom nuggets, too: It's okay to wear your politics on your sleeve. We in real estate are part of how cities and communities change, for better or worse. Fight for those communities, whether its highly visible issues like equality or less visible, even more, vulnerable communities like homeless youth. Homes are about people, not profit. If you want to write a check to support a good cause, great. But also make sure your business practices reflect this, too.
Awesome Moment Nine: Wazhma and All of Our Events at the First Diva HQ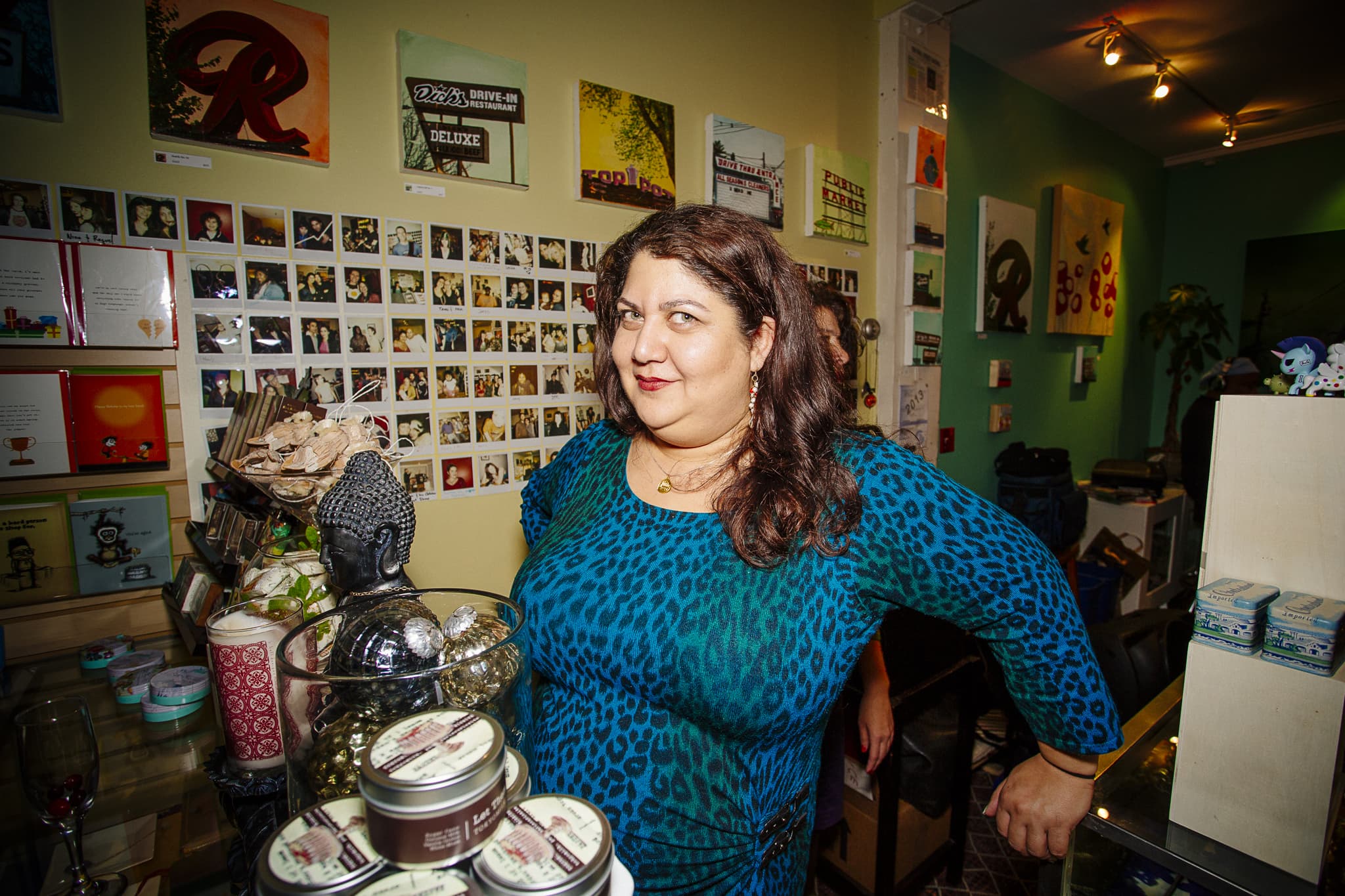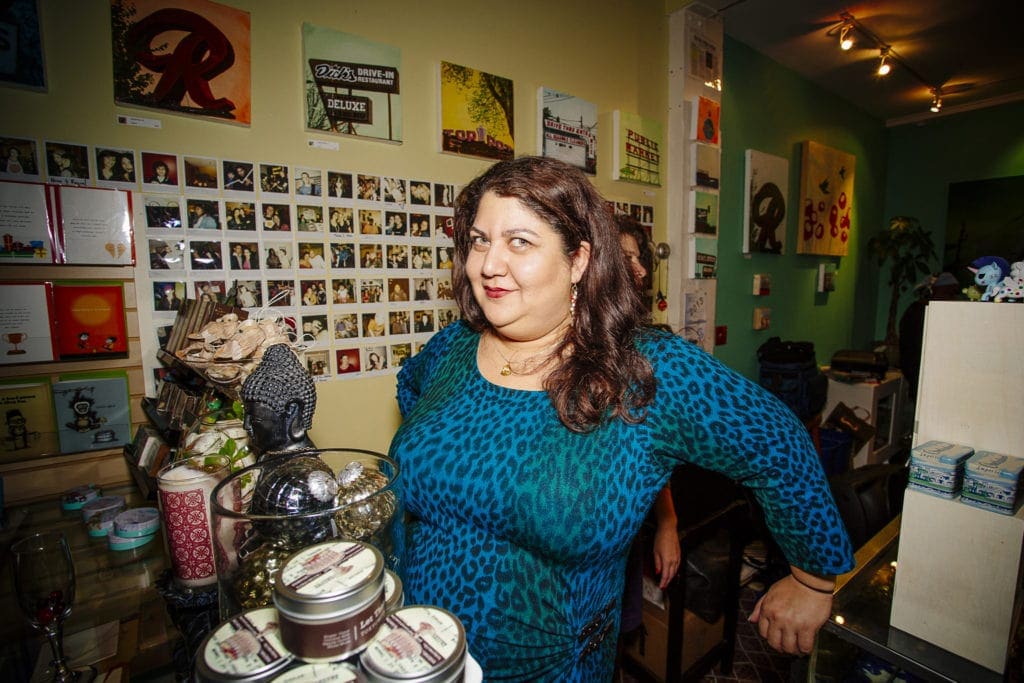 When we moved out of the branch, we found our new home in the loft of Retail Therapy right in the heart of Capitol Hill. It was a hip, quirky location perfect for a small but growing team like ours. More importantly, being near Wazhma was a constant inspiration. She exemplifies the what it means to be a business owner, especially a with the additional challenges of being a woman in a culture dominated by aggressive bros.
Wazhma takes care of her employees and customers, always striving to make her business environment inviting and inclusive. She is choosy and smart when it comes to producing quality goods for her clients, and has a totally holistic approach to her community and business, inseparable as they are. Go see for yourself if you haven't already.
Awesome Moment Ten: Where are my Diva Dwellers At?
At Numerous Diva Take America Events
Our goal is simple when it comes to working with our clients: provide top-notch, luxury service to everyone, regardless of financial situation. The one thing we ask is that our clients not be awesome. And for me personally, it is bonus points if there are also…
Be a nice person.
Like animals.
You think I'm funny.
If you tick all those boxes, I will show up for you no matter what.
The fact that our Diva Dweller family is so large and diverse is proof that there really are wonderful, generous people everywhere, even if at times the world seems especially mean.
I won't name names for privacy's sake, but I love some anecdotes that come sot mind:
A Diva Dweller who had a fancy, gay boy BMW, but got a dog and so traded out that fancier model for a butch lesbian Subaru. Because dogs!
Seeing baby number three arrive for a small family that had just one when you sold them their sweet little blue house.
Helping a couple navigate a tough short sale of their first home and then help them buy their forever home just a few years later.
Moments like these are priceless, and so thank you to all of you in Divaland. You are so appreciated!
Last But The Opposite of Least – Taking it to ELEVEN: The Mrs. Diva Kim!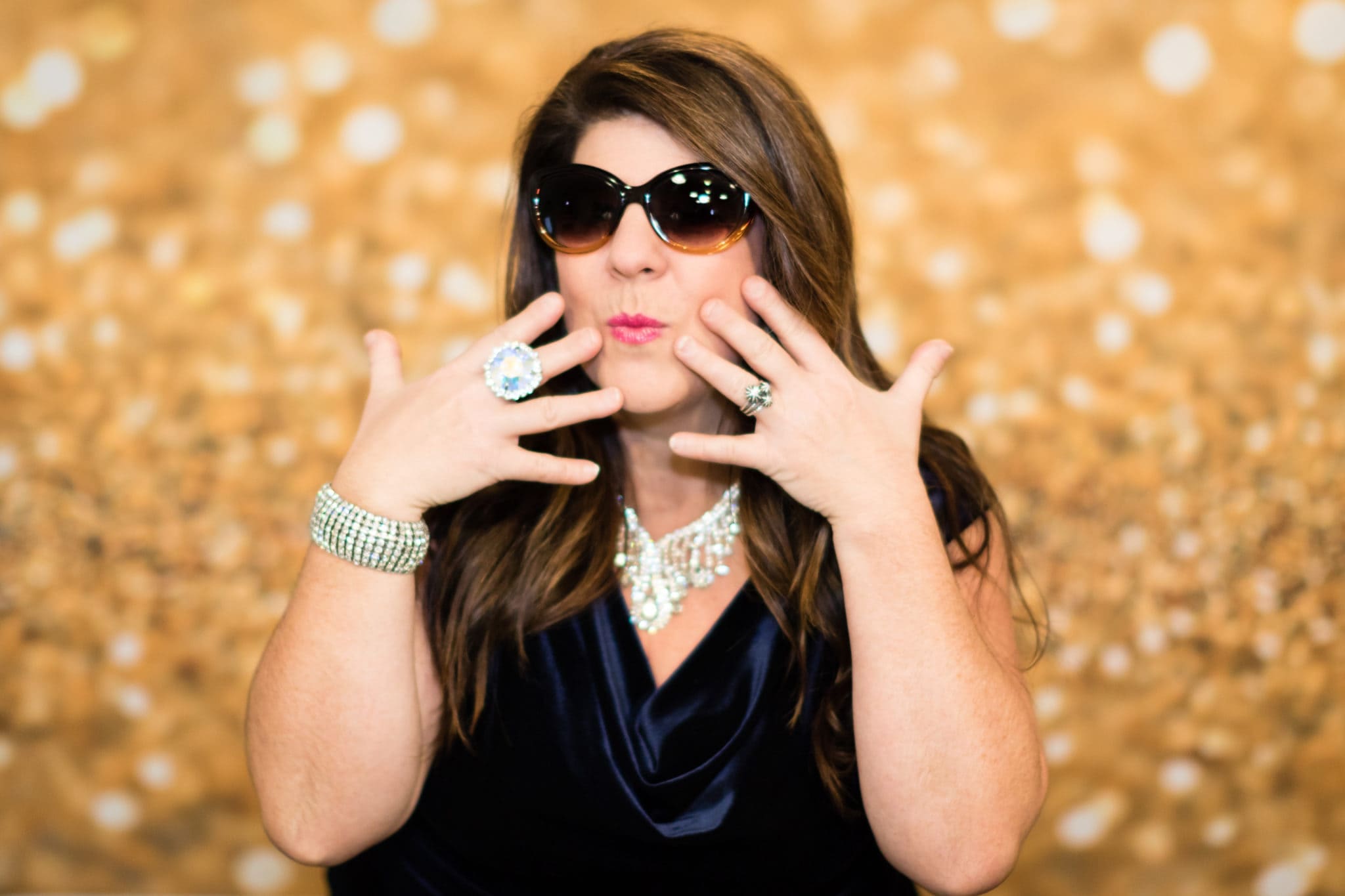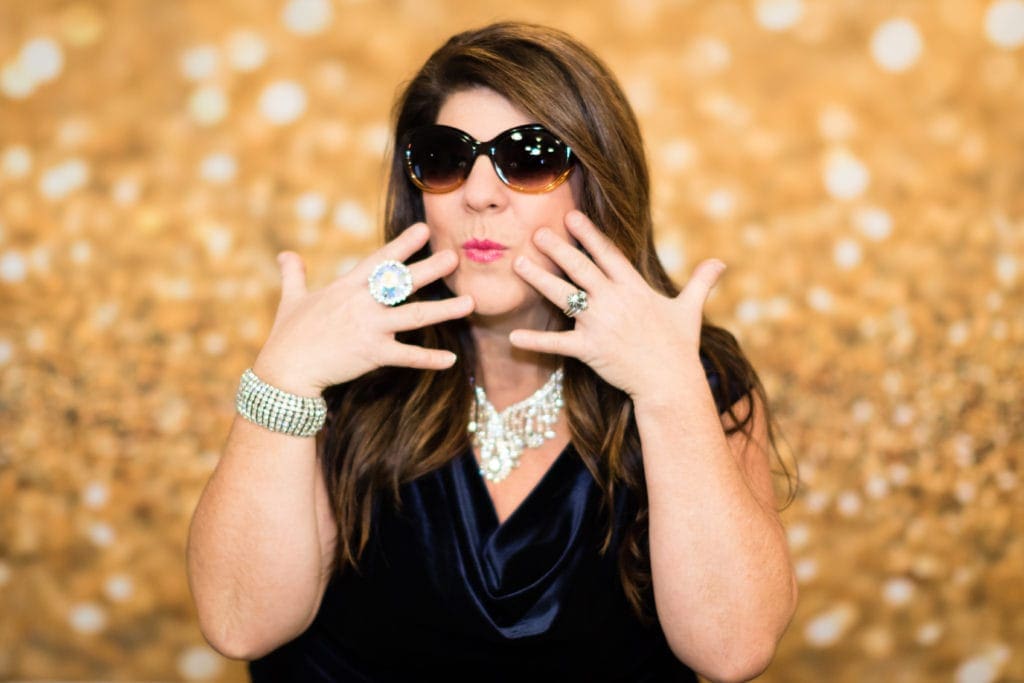 I know I said 10 moments, but the Divas always take it to 11, and my one-and-only Kim is the reason I can even make this list and so much more.
It's a rare gift in this world to be able to work with the love of your life. It not just work, in fact. Together, we transform our lives, build our business, and work to serve our community. Who'd have thought that a lesbian couple would be able to break through the glass ceiling in our industry and ascend to the top tier of teams in their cohort? We did, and it took help from everyone on this list, but thanks to Kim, I never lost faith.
---
Thanks again to all of you who have made these ten years in real estate such a wild and rewarding ride. Cheers to many more years of growing, loving and building together.