The 2018 election is pivotal for many of us in Divaland. They are coming up fast, and there are a lot of reasons to be nervous. Republicans are blocking every attempt to make our elections secure while Russia ramps up its cyber attacks. Recent court cases have made it harder to challenge gerrymandering. We hear some people despairing…but DO NOT despair.
Volunteer if you have the time. Donate if you can. But above all, VOTE!
Midterm elections have historically favored the party opposing the President. With Trump's record low approval ratings and ongoing court cases, we really can hope for a Blue Wave. Even longtime Republican commentators are urging people to vote Blue. The 2018 election will shape American politics for years to come.
No one can afford to waste their vote this time: the environment, civil rights, diplomacy. It's all on the line.
Midterm elections are also when people seem to best remember the legislature. The sideshow at the Oval Office is just one part of the problem; we have to get back a Democratic majority in both houses. There are ten incumbent Democratic senators who are defending their seats in states that Trump won in 2016, but it's anyone's race right now. Even the bigoted Ted Cruz is facing serious competition from his challenger, Beto Rourke. There is hope, and last night we saw signs of it.
Local 8th District Election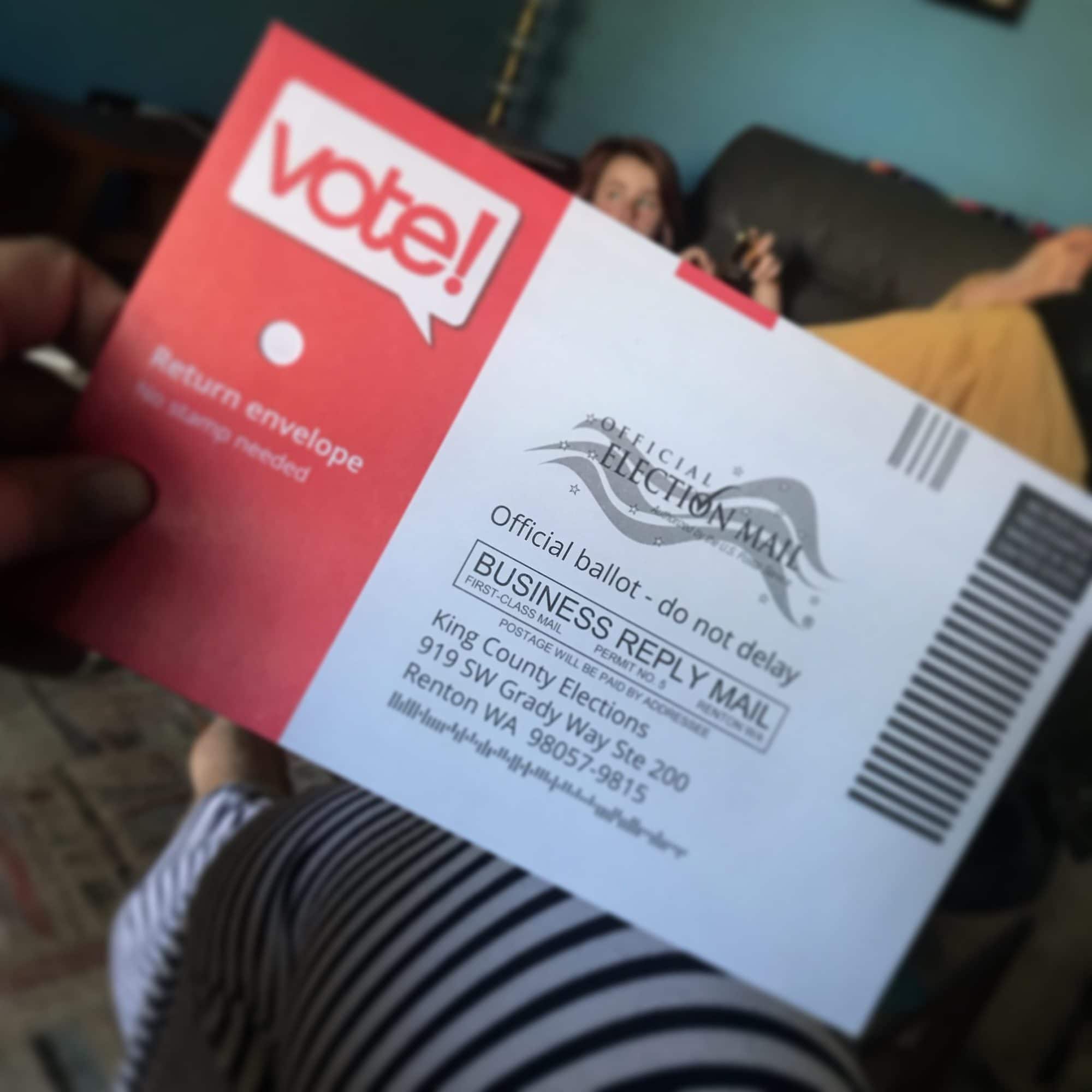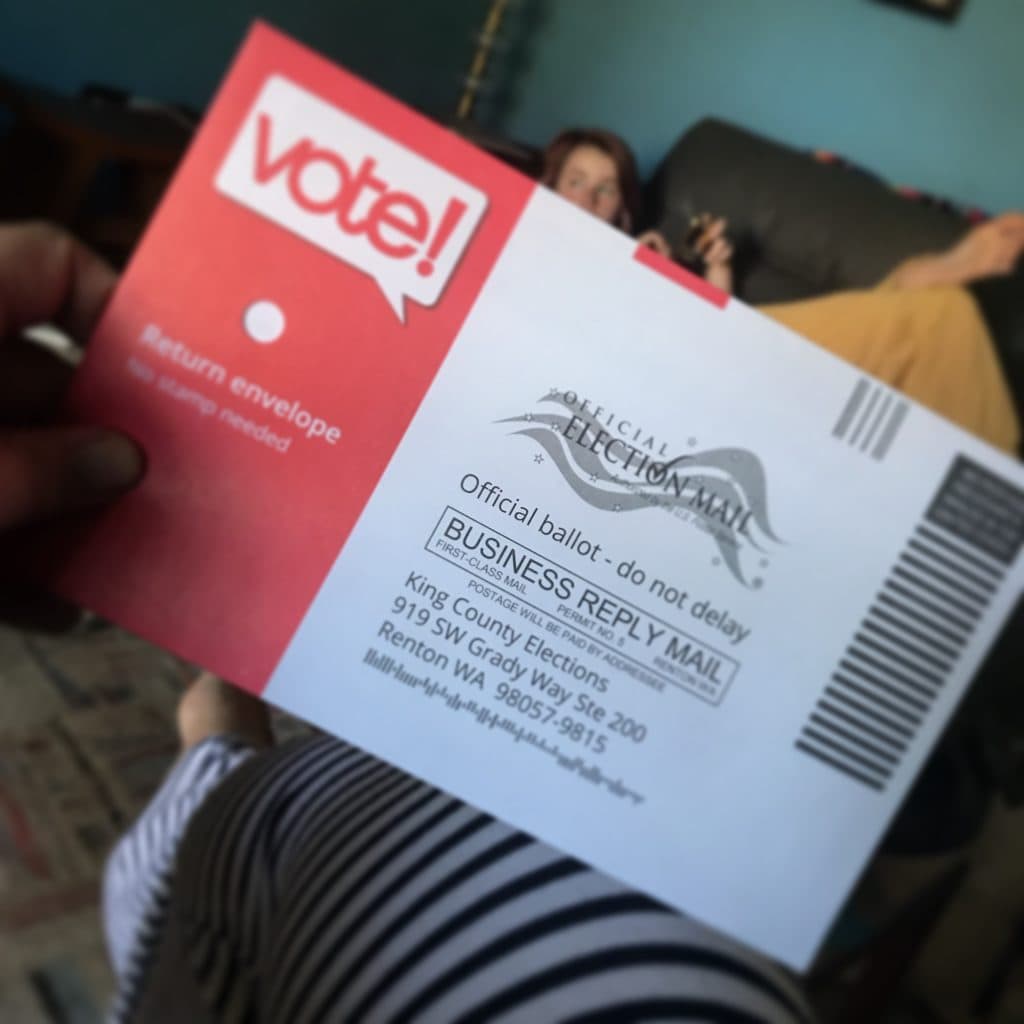 Good news: More Democrats came out to vote in the primary than those who voted for the Republican candidate. Turn out is awesome and needs to be sustained. Right now the Democratic contender has not been decided but it will either be Kim Schrier or Jason Rittereiser. Whoever wins, Team Diva will be organizing and supporting in full force. And here is why…
Bad News: Dino Rossi has a shit ton of money saved. He barely spent anything during the primary election. And this carpetbagger (moved to the district) only wants power. He doesn't really want to lead or help to make Washington state a better place for everyone. Remember our fight for education funding? Dino Rossi was one of the leaders to make sure our schools remained underfunded and that King county footed the bill for the entire state. Go eff yourself, Dino!
What Can You and Team Diva do to Make Sure we Win this Race?
Step 1: Get involved with the South King County Democrats. Voter registration and turnout are key in King County to make sure we can swing the 8th district blue.
Step 2: Volunteer for the winner of the 8th District Democrat. The reason Dems have been winning elections in smaller rural areas has been because volunteers were able to get people to the polls. Volunteering is how we make sure we win elections. So get off your well-toned ass and get yourself to volunteer in a way that really matters.
Step 3: Donate money to the winner of the 8th District Democrat Candidate. Money helps mobilize volunteers, launch campaigns, and frankly, it wins elections. You have a choice. You can donate or you can let big corporate money make the decision for you.
Step 4: Register yourself and everyone you know to vote. Specifically, go into the 8th district and register people to vote. See step one on how to help.
Step 5: Effing Vote! And make sure you vote for a candidate that has a decent chance of winning. Not some no named third party candidate cause you just can't stomach that 20% of the Democrats policies do not EXACTLY match your A-list. Just like homes we only ever get 80% of what we want in life. And if you didn't do step 1-4 and actually got involved but still feel compelled to whine about the candidate you are a COUCH POTATO ENTITLED ASSHOLE. Meanwhile, you are screwing the rest of us who are just trying to create jobs for our immigrant vendors, deal with the homeless issue and affordable housing, and trying to save the environment so we don't watch another whale carry her dead baby for two weeks. Fucking get over yourself!
National Results from the August 2018 Primaries
Ohio So Close – Can we talk about the Green Party?
If you want a perfect example of how much every vote counts, look no further than Ohio's 12th Congressional District. Democrats have not won there for thirty years, but last night the Democratic candidate Danny O'Connor came within 1,500 votes of winning a special election there. This is a highly gerrymandered district that Trump won by ten percentage points. O'Connor has another shot in November, and Democratic analysts are feeling pretty good about it. And just for the record if you truly believe in the environment why the eff did you not help swing a pro-environmental candidate into the lead (see our rant in Step 5 above)?
Michigan is Poised to Be All Blue
In Michigan, the 8th congressional district race is a competitive opportunity to go Red to Blue. Former CIA officer Elissa Slotkin won her primary by 40 points. Speaking of Michigander women on the rise, Gretchen Whitmer won the Democratic primary for the governor's race. An NBC poll saw her winning over the Republican challenger, Bill Schuette, in November. We guess Vox can add her to their list of breakout women to watch this election season.
Other Washington State Races
Closer to home, we have major races to watch and support here in Washington. The heavily Republican 3rd Congressional District might be ready to swing left. Incumbent Republican Rep. Jaime Herrera Beutler has swept her reelection races by double digits in the past, but Washington State University professor Carolyn Long seems to have a shot in November. And in House District 5, Republican Cathy McMorris Rodgers, the fourth-highest ranked Republican in the House and total toadie for Trump, is facing a really tough reelection fight against Lisa Brown.
Get Ready for November
You, your neighbor, your fellow King county transit rider, your 18-year-old, your dog walker, your….. you get the picture. All of you need to register to vote and get everyone you know registered. The system is designed to keep people like us from participating in the system. And the only way to fight back is to take back the system. Register to vote!
Get Involved
In advance of the general elections, there is so much we can all do to further progressive causes and candidates. You can review the local races to watch in our previous blog post. In that post, we also endorsed checking out Swing Left, a nonprofit organized to mobilize progressives for this election. Check out their handy infographic below for a sample.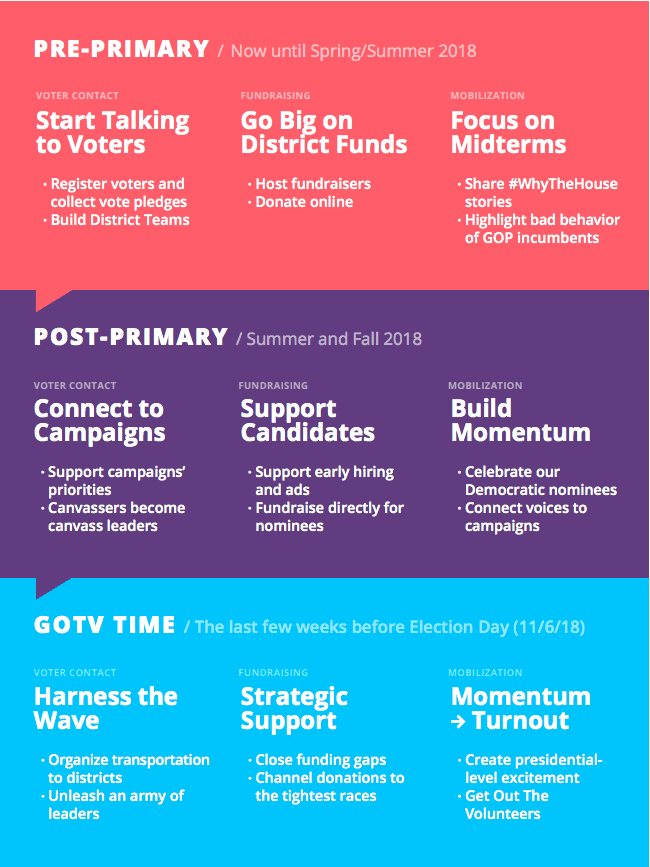 ---
Congratulations to the Democratic winners last night. We're all gonna keep fighting the good, blue fight. Let's do this, Divaland! ?