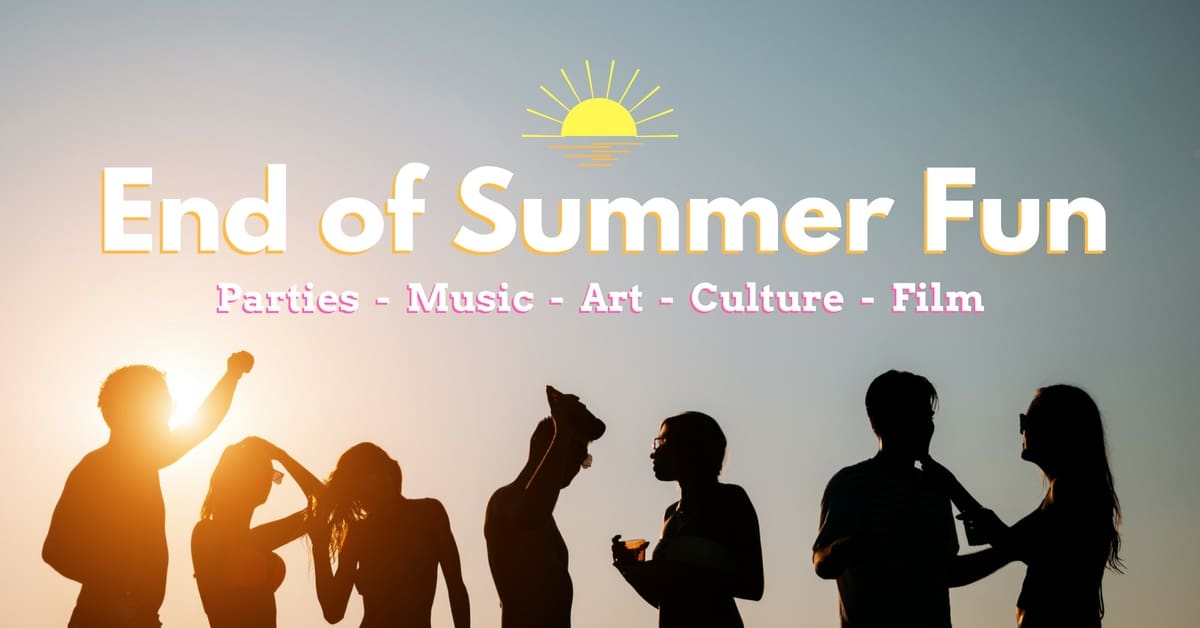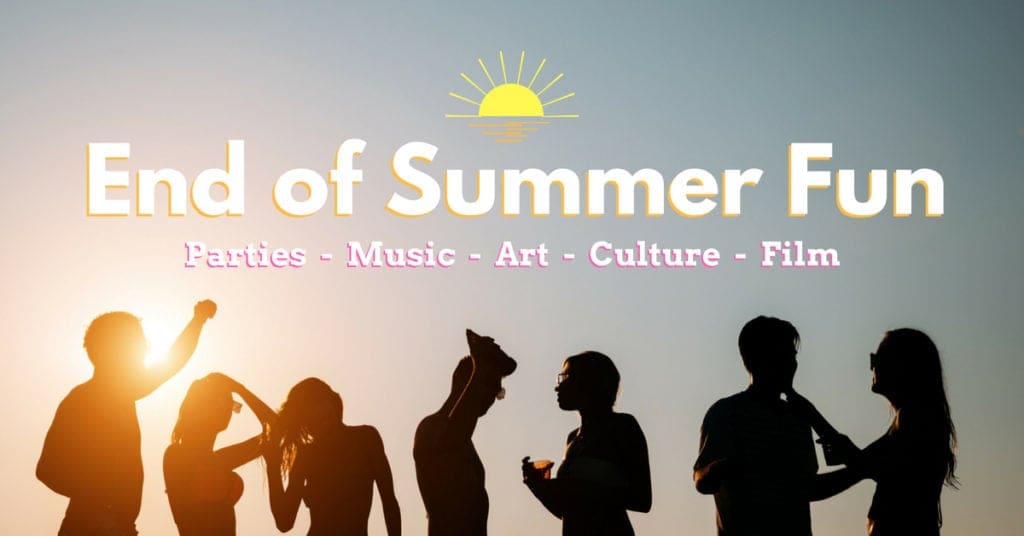 A Seattle summer is known for bright blue skies, amazing time with out of town guests, and diving into the best of the city. This Seattle summer it has been hotter than hell and we are done with the smoke and smog. Cough, yuck! Luckily, there are still a few more weeks for us to savor the best parts of a Seattle summer before it is too late.
It is time for big outdoor festivals, especially music fests. Labor Day weekend is approaching, which means Bumbershoot will also be taking over Lower Queen Anne. Meanwhile, the big gaming convention PAX will be in downtown that same weekend. And then, right at the equinox, Fremont will be completely taken over by Oktoberfest.
You'll be sure to see plenty of ads (and traffic) for these events, but there is so much more happening. (Stuff that we actually want to attend.) Much of Team Diva will be in-and-out of town at the end of this month, through Labor Day. This is a perfect time to recommend some end-of-summer parties and activities that we hope to attend (or wish we could) in every corner of Seattle. We hope that all of you in Divaland squeeze the fun out of every last sunny day before the return of sweater weather (which we also love).
---
Seattle Summer Fashionable Fetes

Saturday, August 2 – HangarFest at Museum of Flight
The Museum of Flight is hosting their end-of-summer soiree, HangarFest. For the aeronautically inclined, it will be a unique party among the gleaming aircraft in the museum and its exhibits. It will be livelier than usual, with live music, outdoor games, and flights of beer and wine. Read more online.
Saturday, September 8 – McQueen: Fashion Meets Film Party at Pacific Place
Have a fashion-forward afternoon at Pacific Place and support Forefront Suicide Prevention. The party starts at 10 am with breakfast bites, mimosas, a photo booth and swag bags. Fashionistas will enjoy the fall preview trend show at 11 am, followed by a screening of the critically acclaimed 2018 documentary MCQUEEN. The movie features interviews with friends and family of the late fashion maverick, Alexander McQueen. Of course, there are also plenty of wild visuals worthy of his profoundly creative mind.
September 19-23 – Bellevue Fashion Week
September is a huge month for fashion internationally. The September Issue of Vogue comes out days before New York Fashion Week, two holy grails of trend followers and tastemakers. But here in the PNW (AKA Flannel Land), the big deal for fashion is over in Bellevue, right at the end of summer. Several days of parties and fashion shows are planned. Check out the dates and details online.
---
Seattle Summer Live Music – Indoors and Outdoors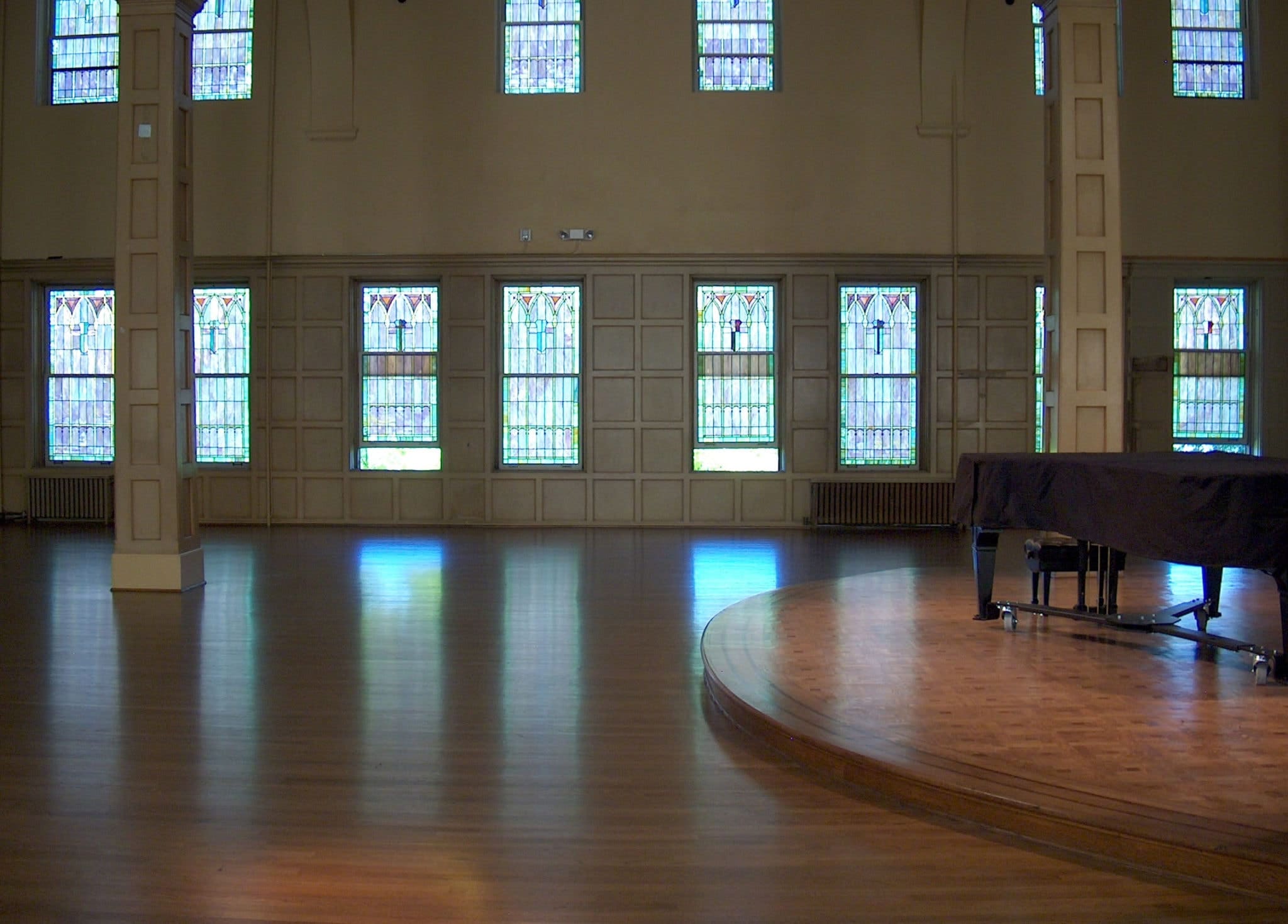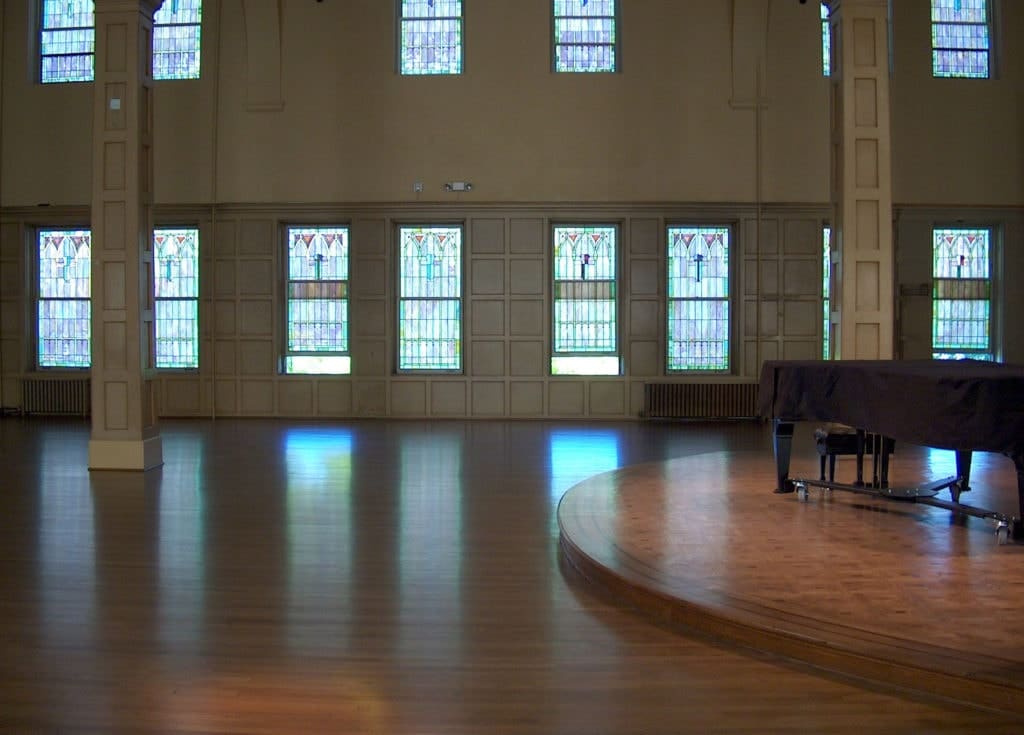 Through September 16 – Summer Concerts at the Ballard Locks
If you don't mind picnicking without booze (or at least being very discreet about it) the beautiful Hiram Chittenden Locks in Ballard is a perfect place to do it. In summer, the deal is sweetened on select nights with live performances from local bands and orchestras. Check out the schedule online to see who's coming and when.
Every Sunday – Compline at St. Mark's Cathedral
The long-running, much beloved Compline Choir at St. Mark's has a special magic when the sun still sets late. Yes, we also love popping in for a winter service, too, when people have bundled up or lie on yoga mats in the cathedral. But the setting sun's rays coming through the large western window into the beautiful sanctuary is so magical. The music starts at 9:30 pm, but come early and relax in the cool, calm space, especially if you just had a sunny day out (or happy hour) in Eastlake or Capitol Hill.
Thursday, August 30 – Tom Varner & Friends: End of Summer Sound Vespers
Speaking of great ongoing musical acts in chapel spaces… The Wayward Music Series brings some of the most original and eclectic music performances in town. It's a cerebral mix of classical musicians and cutting-edge audio-visual performance in the intimate Chapel Performance Space. If you haven't been there before, it's atop the Good Shepherd Center in Wallingford. See the upcoming lineup on the official site, but pay particular attention to the End of Summer Sound Vespers.
You can move through the space during concerts, among a wash of sound from brass, percussion, and sampled field recordings. It's an utterly magical way to immerse oneself in the feeling of summer at its twilight.
---
Seattle Summer Cultural Celebrations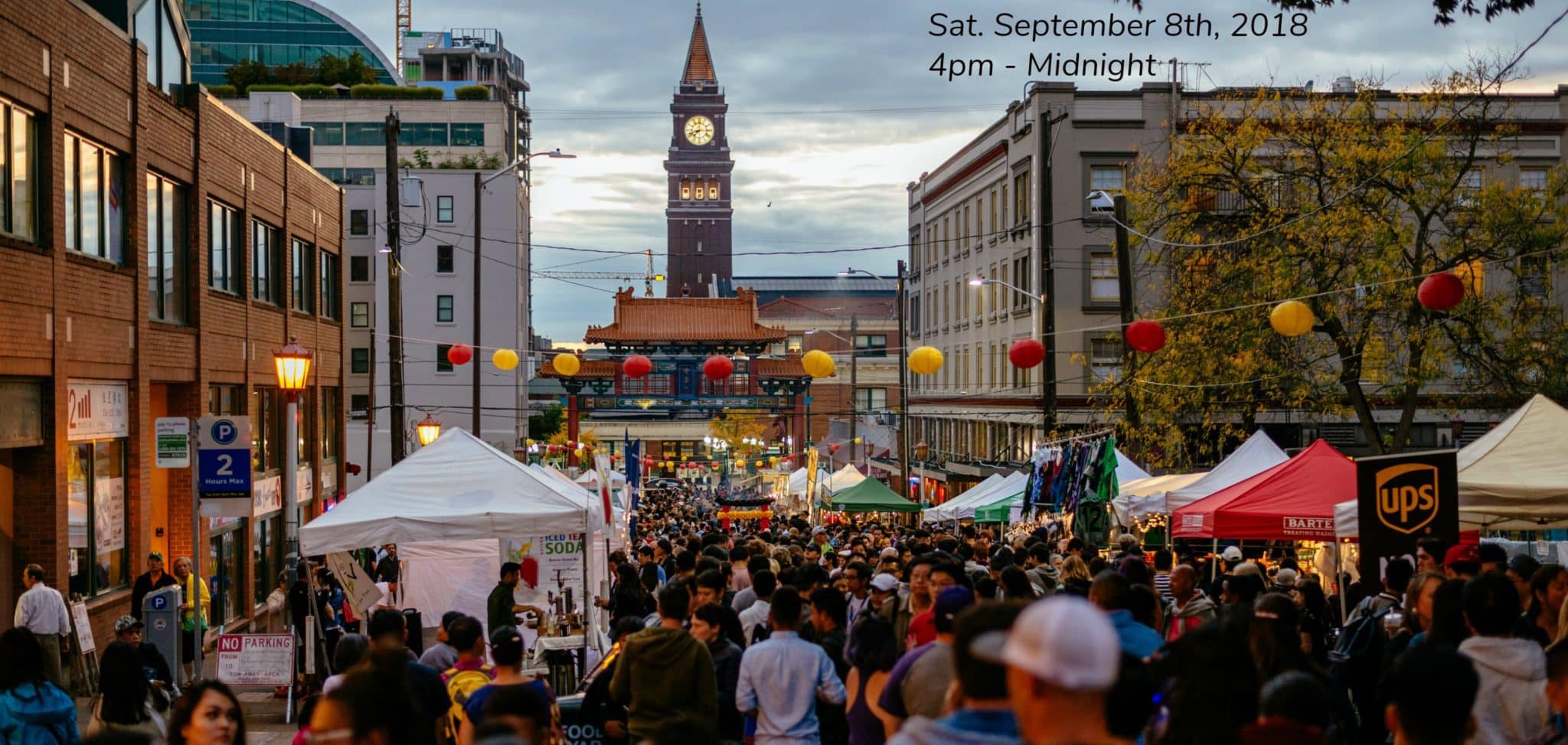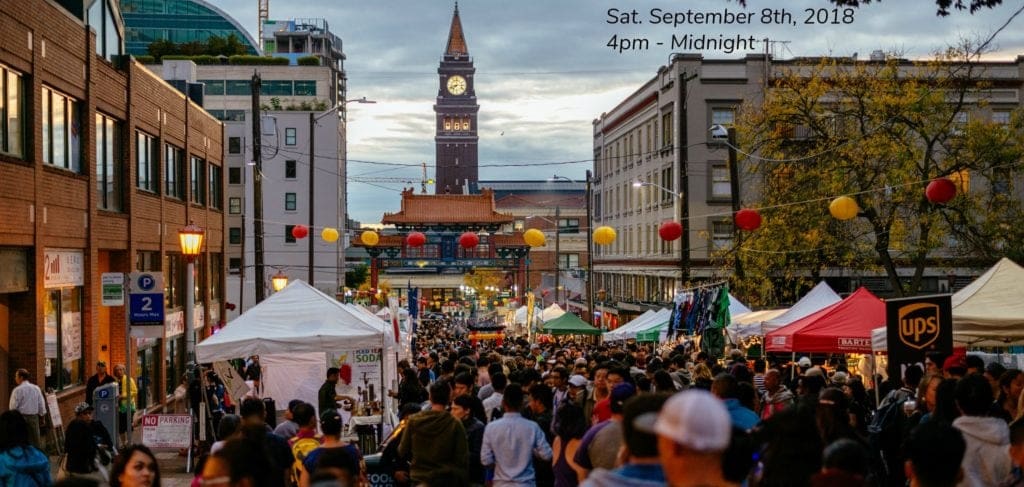 The weekend after Labor Day packs in three cultural fairs and festivals. (It makes us wonder if there is another we don't know about!) These are delightful ways to immerse yourself in food and music from Italy, Asia, and Hawaii.
The three-day San Genarro Festival in Georgetown gathers vendors with Italian food and Italian wares by a stage with live music. There are beer and wine gardens for adults and activities for the kids. The party goes all day on Saturday, September 8, from 10 am to 10 pm. See the website for details.
Meanwhile, the Night Market in the International District will be happening on September 8, from 4 pm until midnight. This massive street fair always draws hundreds and hundreds of revelers to eat from food trucks, walk among live performances, and celebrate the Asian communities in the ID. Get updates by following the official Facebook page.
Seattle Center's Festal program turned 20 last year. It has grown over time to include dozens of cultural festivals celebrating the heritage of cultures around the world. On September 9, The Live Aloha Hawaiian Cultural Festival celebrates what it means to "live aloha," with Hawaiian music, food, crafts, hula, and even workshops to teach the art of making flower leis. See more on the website.
---
Seattle Summer Arts Extravaganzas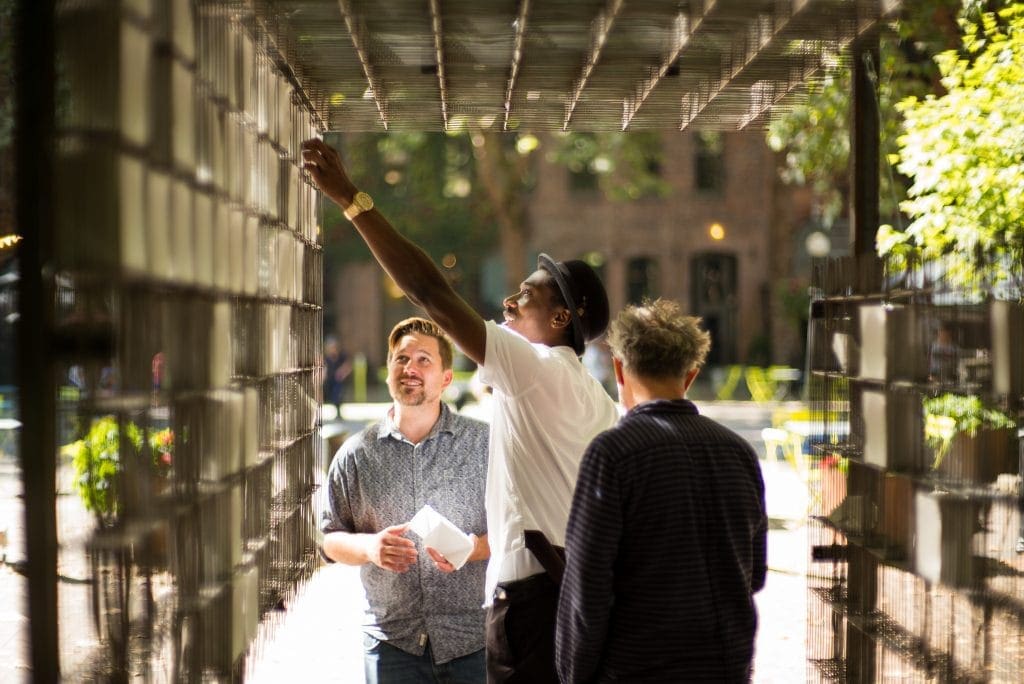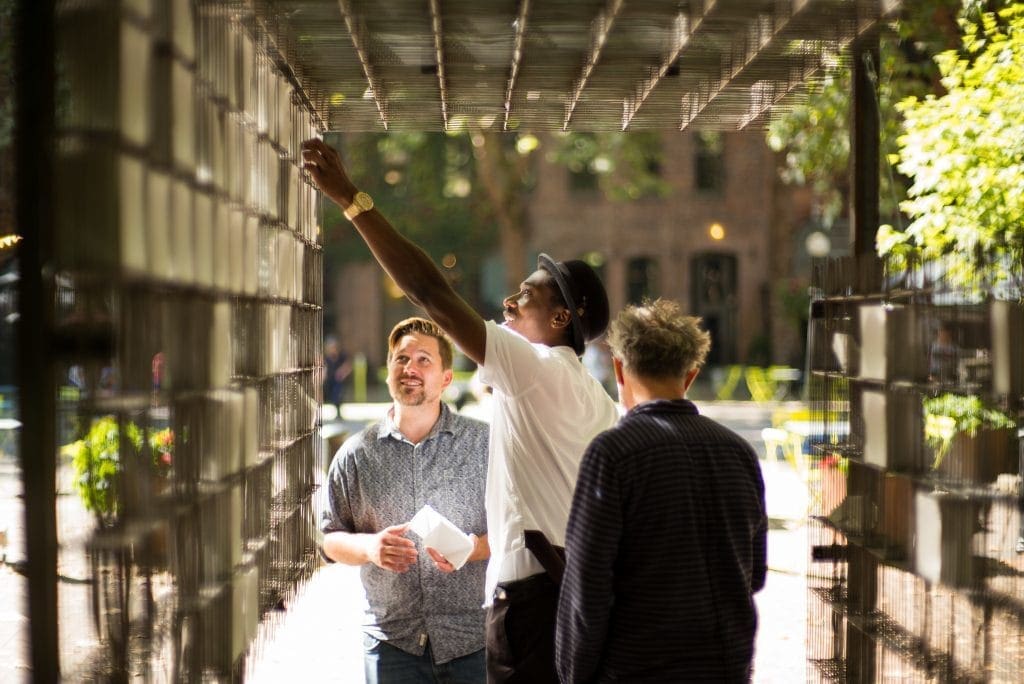 August 25 & 26 – Arts in Nature Festival at Camp Long
Camp Long in Delridge, West Seattle will be bursting with activity this weekend. The 19th annual Arts in Nature Festival will fill the park with music, visual art, poetry, puppetry, food trucks, merchants and more. Families are very welcome and kids under ten get in free. It's a perfect summer activity for those who love the arts but want to stay out in the sunshine. Get the deets and tickets online.
Through August 30 – Yellow Fish Durational Performance Festival
Yellow Fish is one of the most unique art festivals in…well, anywhere. It features only durational performances using the mediums of performance, sound, film, and fashion. (When it first began some of these performances spanned 24 hours, and didn't require audiences…quite avant-garde.) This month, 30 local, national, and international artists will present work on five days, with August 30 having the highest concentration of events. Get more info on the Facebook event page and the page on the NWFF website.
September 6 & 7 – Seattle Design Festival Block Party 2018
The First Thursday of each month brings Pioneer Square alive with the monthly Art Walk, but in September it gets an added boost. Design in Public presents its annual Seattle Design Festival, September 6-21. The opening night on September's First Thursday includes a block party in Occidental Square. The paved park fills with installations designed by top architecture and design firms based on a theme. This year's theme: TRUST.
Young and old will have a blast with these educational and interactive installations. It's free and open to the public. Read more on the official website.
---
Seattle Summer Film Nights at NWFF
We just love Northwest Film Forum for all it brings to our community. Whether you are a cinephile or an aspiring filmmaker, it's a priceless gem.
If you want more fashionable film after the aforementioned MCQUEEN documentary, check out the documentary Love, Cecil. It follows the career of legendary costume designer Cecil Beaton. Learn about his many other facets: photographer, wartime journalist, art director, cartoonist, writer. See it on August 30. Read more on the Facebook event page.
NWFF concludes its Home Movies film series in September. The series presents documentary films made by visionary artists and filmmakers…of their families. This final installment features Mrs. Warhol, a rare and recently preserved work created by Andy Warhol of his mother. See it on September 8. Read more on the NWFF website.
As Summer ends, Local Sightings begins. Local Sightings is NWFF's annual festival of films all locally produced in the PNW. They explain it best:
Produced every year by the Forum, the festival is Seattle's only festival dedicated to Pacific Northwest films and filmmakers, showcasing new films from Washington, Oregon, Idaho, Montana, Alaska, the Yukon and British Columbia. And screenings are only part of the story: Each edition of Local Sightings features parties, juried prizes, artist talks, performances, discussions and networking events that allow film lovers and filmmakers to explore local creativity together.
Get all the good info on the website and plan your trips to the festival, September 21-29.
---
This Seattle Summer  You Need to GET READY TO VOTE in November!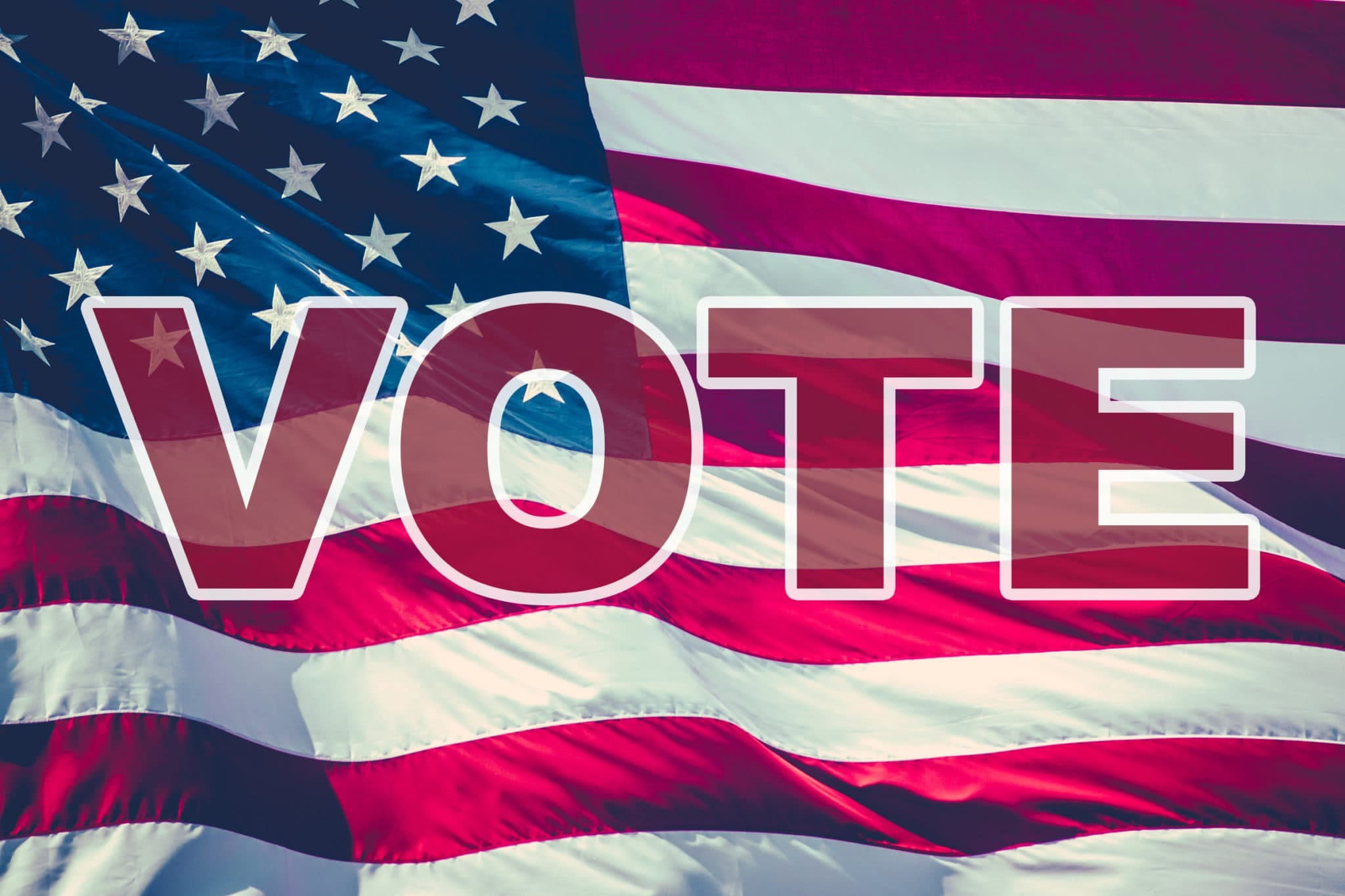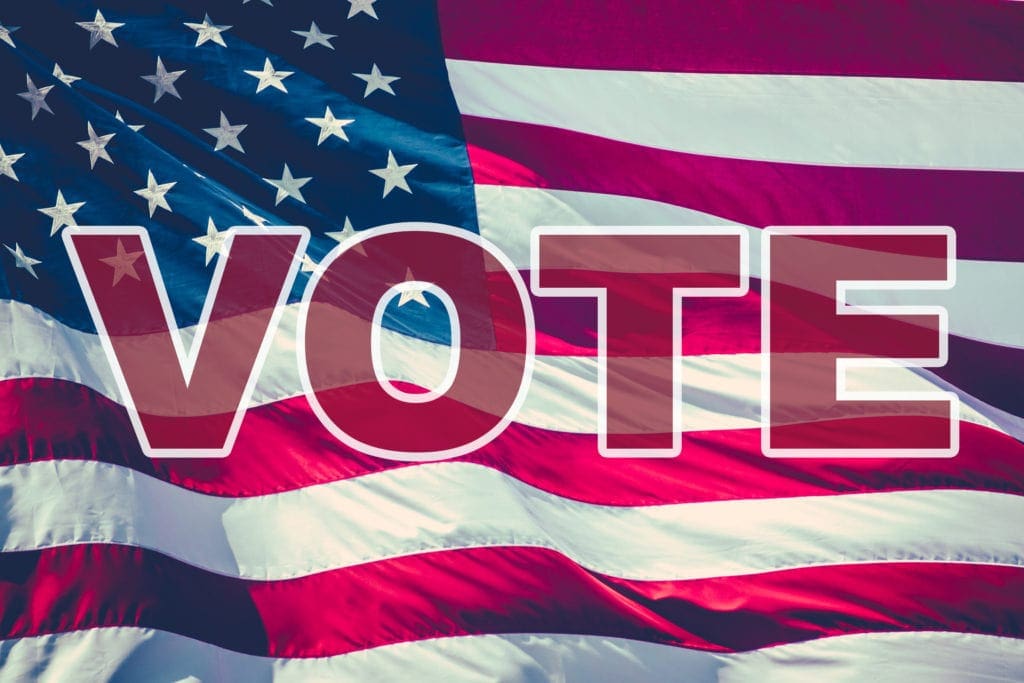 Labor Day may be a big festival weekend in the city, but we can't forget what it is about. Labor Day is the holiday devoted to the 99 percent, the people who built this country. It also represents those who fought (and even died) for worker's rights. Now we can flush all of that down the toilet or we can get off our asses and vote.
2018 Primaries Across The Country Prove That EVERY Vote Counts
We need to fight again…against the most corrupt administration, this country has ever seen, against the dark money trying to buy our elections, against the xenophobia that would refuse our desire to celebrate international cultures. And one fundamental thing we MUST do this autumn is VOTE. Take some time in the coming weeks to read up and talk to friends and family. Make sure you and others are informed and registered. It's absolutely critical.
Reminders:
Have a great end of summer, Divaland!