DonnaTella Howe will be co-hosting Team's Diva's big drag carnival, Divas Take America, which supports two regional grassroots organizations: Washington's Paramount Duty and Seattle Indivisible. In advance of the party, we are asking the queens to dish on their patriotic moments, hot dog toppings, and their lewks.
---
1. This event benefits those fighting for equitable education funding in Washington state. What is your favorite memory from your schoolyard days?
I would have to say my time in Ft. Lauderdale at Cooper City Elementary were pretty rad: class pets, awesome science classes. We got to take some of the pets home on holidays, and I used to get Cupid the Iguana. My mom even loved him and would get him crickets to eat. He'd sit on my head and watch TV with me!
2. What were your favorite jams in high school?
I'd have to jump ahead to Senior High at Rogers in Puyallup. Jewel, Filter, Madonna "Ray of Light," Dido, Six Pence None the Richer…quintessential late 90s/WB jams.
3. What's the most patriotic thing you've ever done?
Well.. before I came out and had gotten into UW, I made the decision to join AFROTC (Air Force Reserve Officer Training Corps) and follow in my sister's footsteps: Go to college, do some training and classes with them, have my uniform, etc. I was really good at it, and honestly was falling into place with it, and then halfway through field training during a PT test, I was flunked out and sent home. Long story short, that devastated me, but then I came home and decided that I "might as well try this gay thing out." While trying to test back into the program, I met my first boyfriend and well… the rest is herstory!
4. Some people say government is too big, but if you could create a new department, what would it manage and who would head it?
The Department of Minority Relations and Protection. Not sure who would manage and head it, but I believe it should be a cross section of influential peoples that would guide the government.
5. Describe your signature look…to someone who can't see.
My "DonnaTella" wig: it's a light and dark brunette wig with a "Rogue from Xmen" white streak. A fun above the knee dress, because apparently I have great legs (so I'm always told) and one of my pairs of heels to match. I don't do a ton of jewelry… just too much to worry about. Oh, and fun stick-on nails.
6. Mitch McConnell and Ted Cruz are on a sinking ship and you can only save one. What kind of cocktail do you make to go with your popcorn?
Vodka, soda, lime.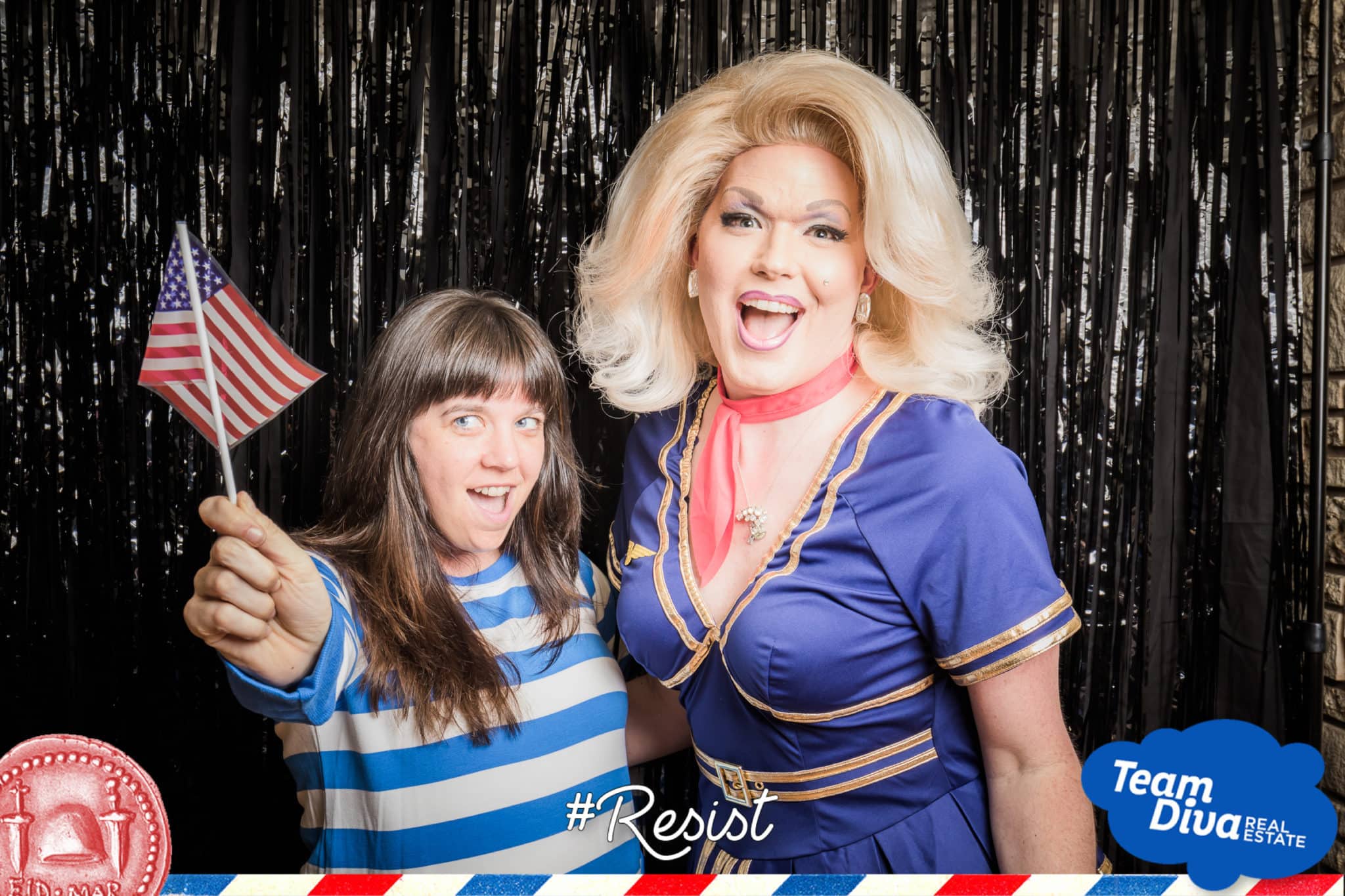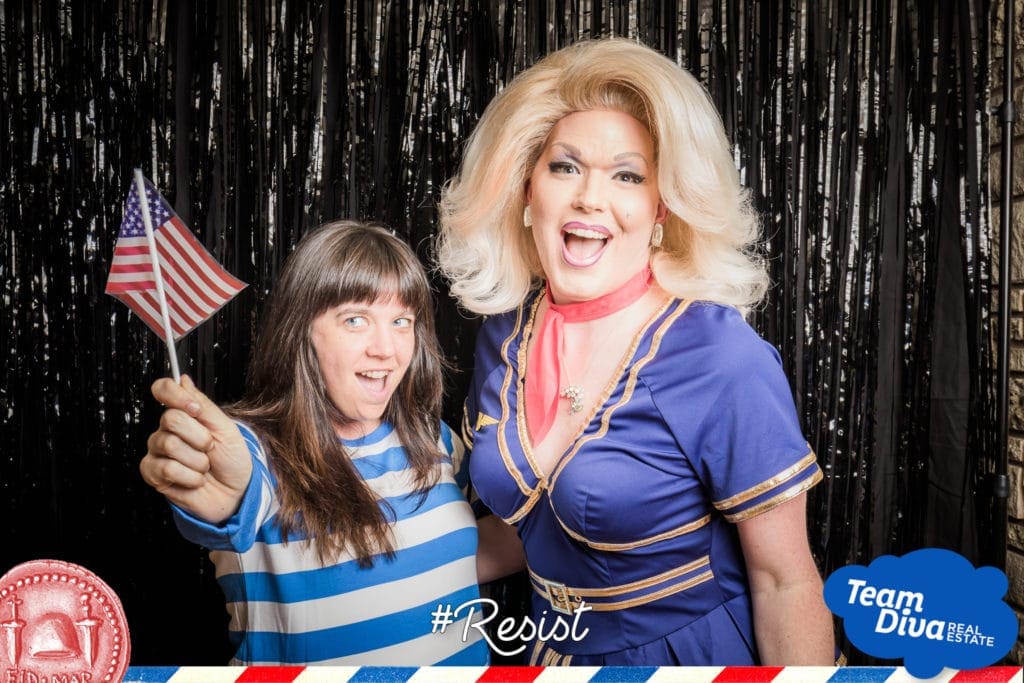 7. Who would you want as your running mate if you ran for POTUS? And who would you want as your hubby if you were running for First Lady?
Running mate: Gaysha Starr. She's the Olivia Pope of Seattle. First Husband: Scott Speedman or Scott Foley. (I'm a total Felicity. Ben or Noel forever!)
8. What are your favorite hotdog/veggie dog toppings?
Onions and cream cheese.
9. What was your scariest/funniest hospital experience?
There was that time some years back that I went to Swedish before performing at Lashes to see a friend who was there and I was in full drag. I ended up holding a baby that was also visiting with some other people, and it tried to suck my boob/bra through my dress.

---
Check out DonnaTella Howe at Divas Take America, Team Diva's drag carnival to fund the resistance, July 16 at the Centilia Cultural Center. Get tickets online at Brown Paper Tickets.