So many of our awesome Diva Dwellers live in South Seattle and so does half of the Diva Team! We love this awesome hood for so many reasons: great public transit options (we ride the LINK light rail for reasons other than getting to the airport!), awesome mid-century homes, one of the cities most beautiful parks complete with old-growth forest for the mutts to romp in and, last but not least, an incredibly diverse community.
For years this part of Seattle has been easily maligned and often overlooked. While the rest of Frelard and Belltown are experiencing booming influxes of hipster twenty somethings, South Seattle has been experiencing a renaissance of it's own. While no one was paying close attention, this corner of the world has sprouted some amazing restaurants, well respected music and theatre venues and neighborhood festivals.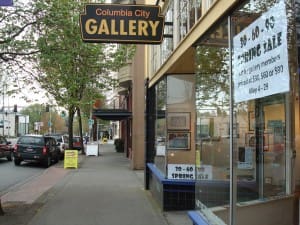 If you haven't checked us out down in the Sassy South End, here are a few reasons why you should hop on the Link and head on down!
We've got you're eats, your drinks, and enough culture to satisfy even the most pretentious Seattleite. C'mon down and let us show you a good time!