GET TO KNOW Blue Ridge
William Boeing founded the Blue Ridge community in the 1920s and '30s after acquiring around 200 acres of land overlooking the Puget Sound. Nearly all the 450 homes in the Blue Ridge neighborhood were built in the first two decades on its existence, and remain much as they were, thanks to strict covenants and architectural guidelines established by the community. It also remains entirely residential, favored by established families and wealthy couples who enjoy their privacy. (It's also where our gay husbands go to invest in real estate.) Blue Ridge is cloistered, but it isn't Stepford. (This is, after all, part of the greater Ballard region, whose history is decidedly blue collar.) Blue Ridge residents will need to head into Crown Hill and other parts of Ballard to find activities and dining, but these are a short drive away. One of Blue Ridge's greatest selling points, however, is its adjacency to Carkeek Park, which offers stunning views and activities year round, from it beaches to its gardens and miles of trails over 216 acres.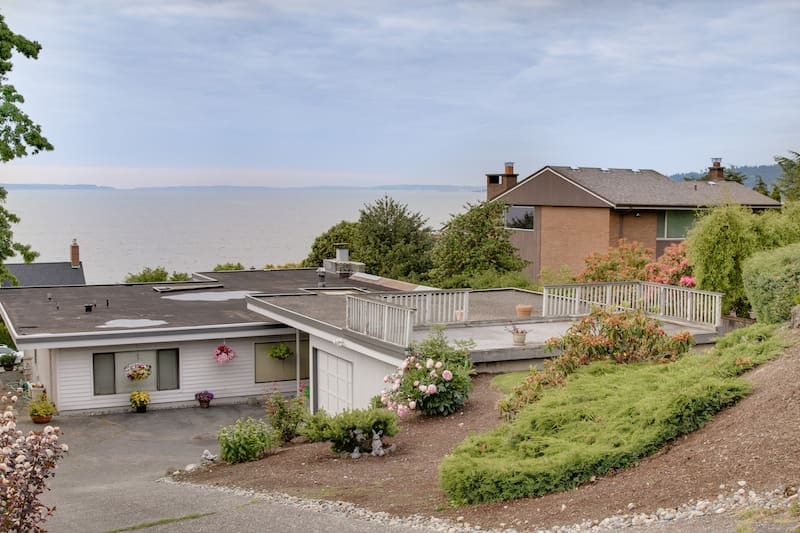 LIVE IN Blue Ridge

$1.22 m
Single Family Avg.
Message Us
Want to chat about something you see or just need an incredibly gifted Seattle real estate team? Send us a quick message!
A Few Of Our Favorite Neighborhoods