Our latest Diva Dwelling is a fab Studio Condo in Capitol Hill at The Meritage. The owners have gone through and made smart updates throughout this home to make studio living feel Diva glam. As you know, from our Roy and Kim show earlier this month we all chatted about the amazing opportunities for smart buyers to finally get an amazing home in our favorite Diva Dweller neighborhood – Capitol Hill.
Let's Tour this Fab Home with Rocky and Andrea
Rocky and Andrea are the listing brokers for this fabulous home. Not only are they besties they are also both residents of Capitol Hill. This dynamic duo both live in condos nearby and are committed to keeping Capitol Hill the fabulous neighborhood that it is. And they celebrate special condo finds like this fabulous studio condo.
Moving forward. Let's dig in and discover why we are absolutely in love with this condo in The Meritage. It is a perfect starter home, in a modern building, it has been perfectly remodeled, the homeowners association is really well managed, and it is in one of our favorite sections of Capitol Hill. Oh, and did we mention that it has the best parking spot…it's the best in the building?
Let's take a virtual tour, so you can see our five favorite things about this Capitol Hill Condo in detail.
Five Things We Love About This Studio Condo on Capitol Hill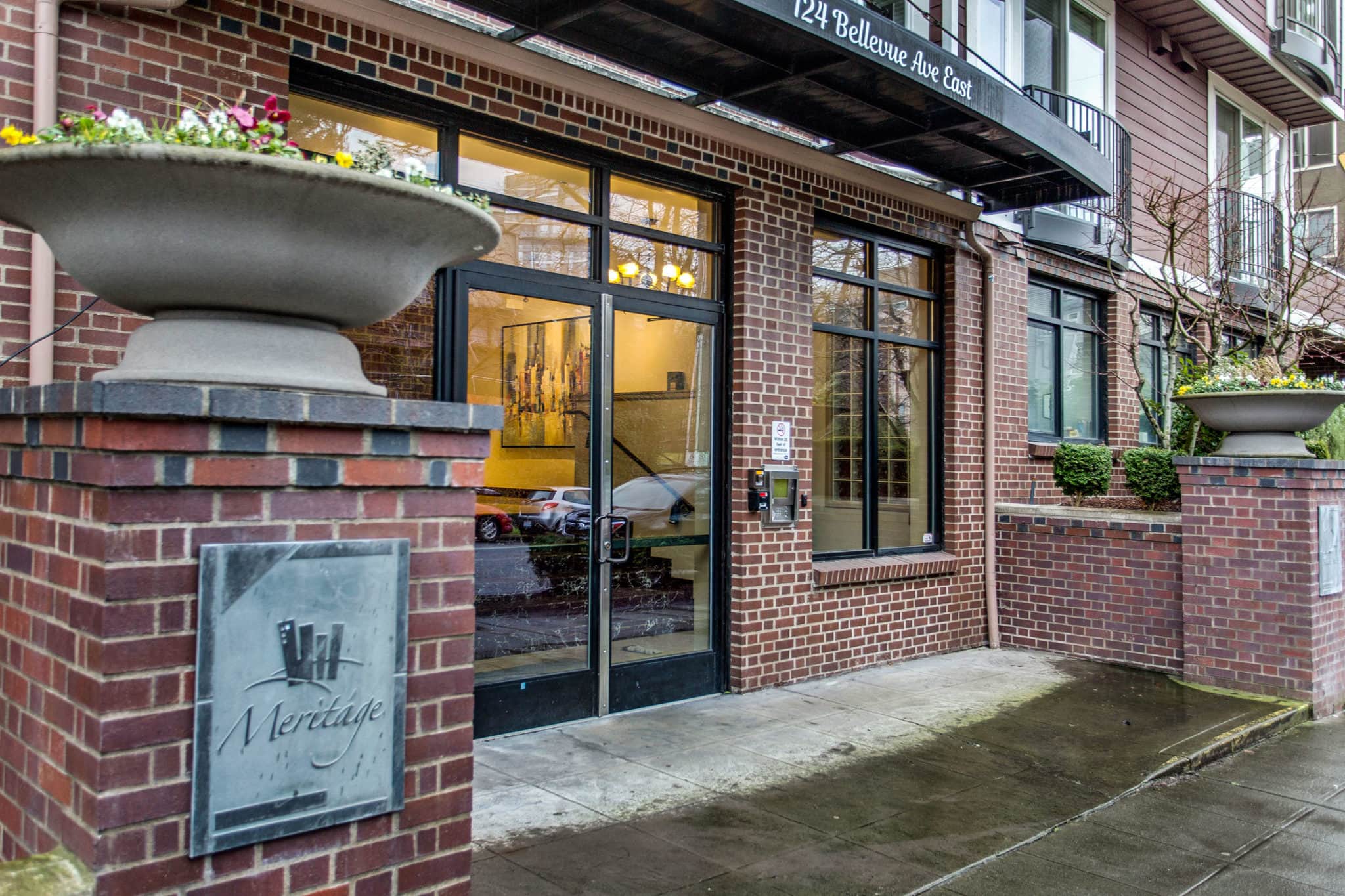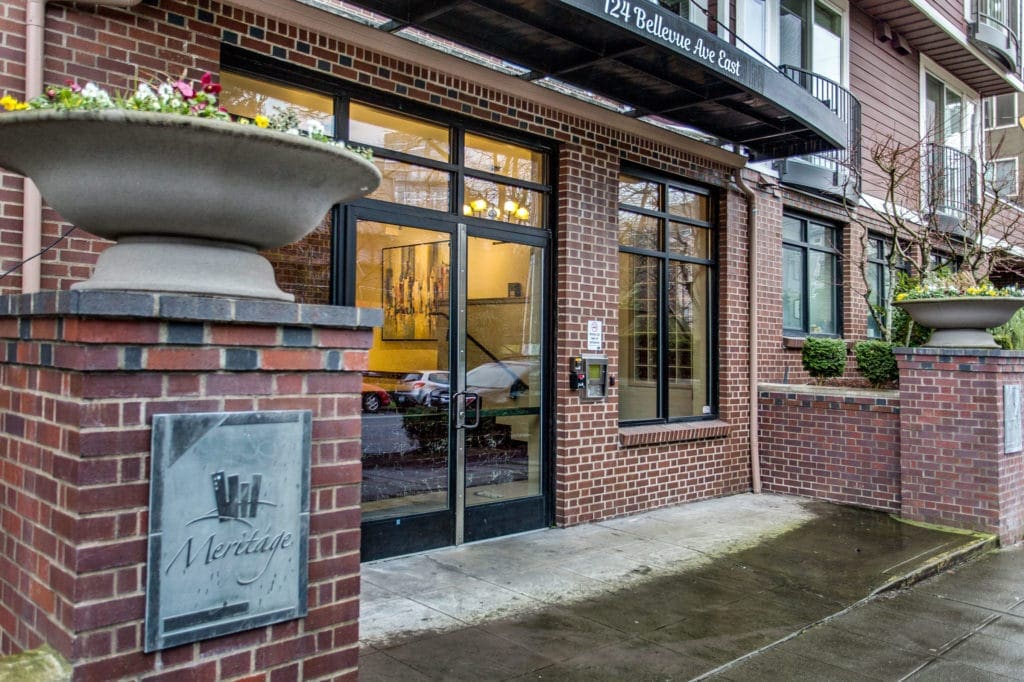 The Meritage condo building is just steps from Olive and John. And a quick jaunt down to South Lake Union. A lovely surprise was to learn that this building was awarded certification for the way it was built with energy efficiency in mind. Meaning living here is good for the environment. Each unit is allowed two domestic pets with only a few breed restrictions. And for those that are investor-minded, there is no rental cap. Let's continue our fabulous tour of this home.
Cute Live-in, Starter Home, Or Investment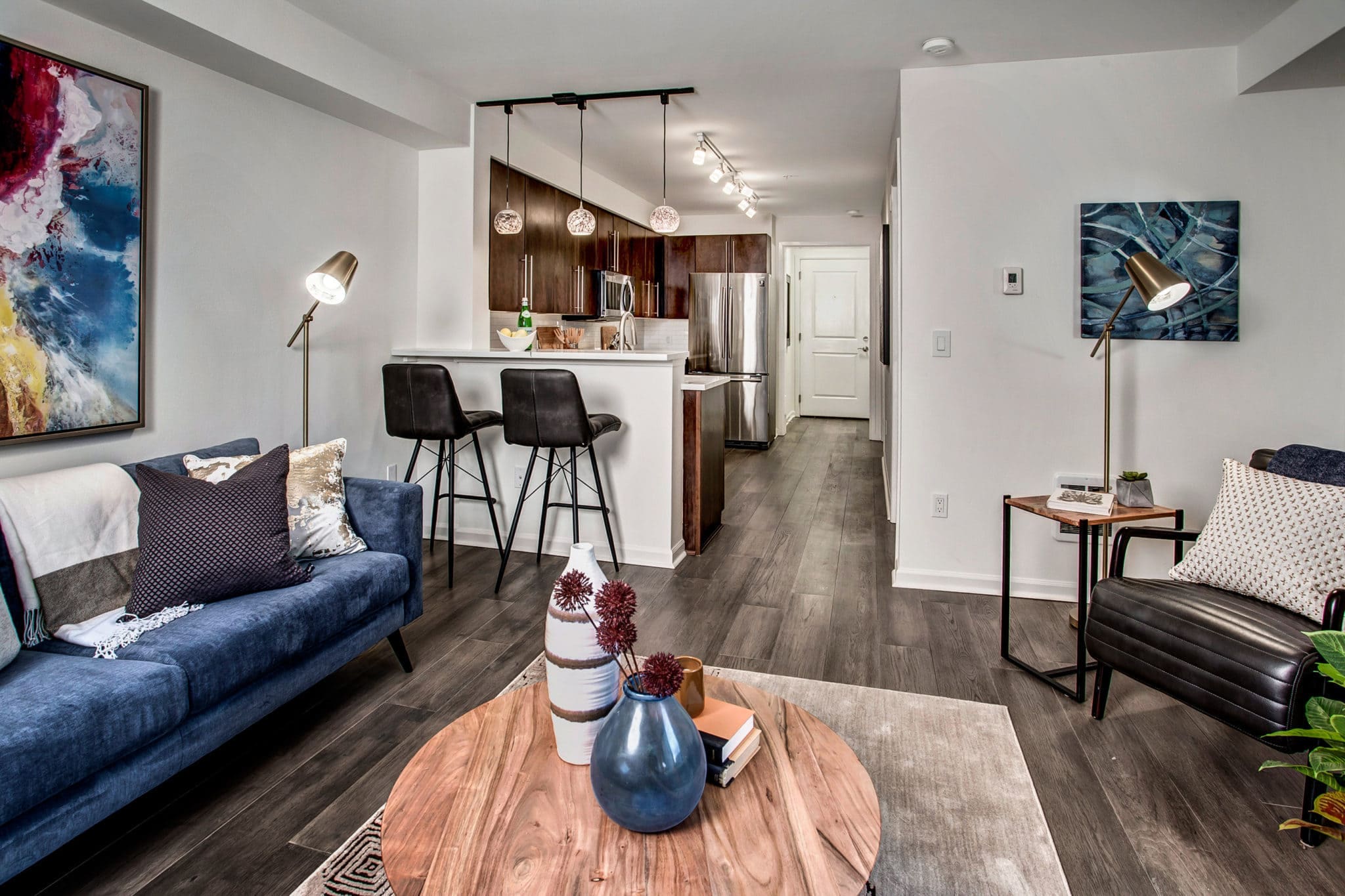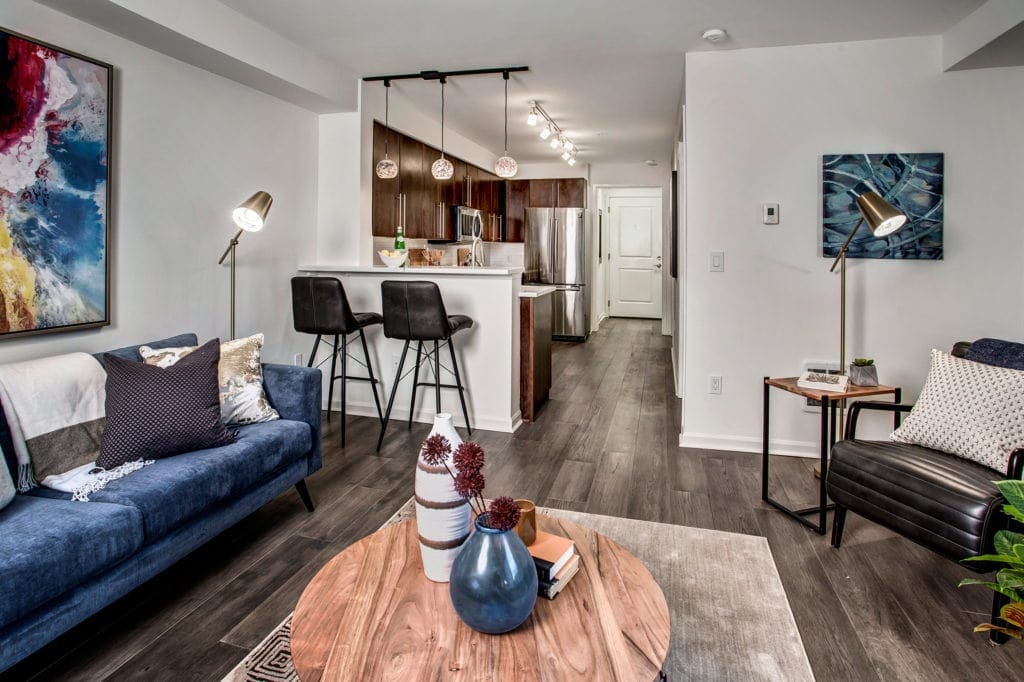 Sometimes life calls us to simplify. Smaller spaces mean more efficient living and at this Meritage studio, you can simplify in style. The sophistication and design of this unit will have you feeling like a boss, and live efficiently.
For those dreaming of owning their own house, one of the smartest routes to homeownership is taking baby steps. Live here efficiently for a few years then use your equity to make the leap to your next digs. You may even decide to keep this place on hand as your very own pied-a-terre or earn passive income as a rental unit.
Modern Building With Modern Perks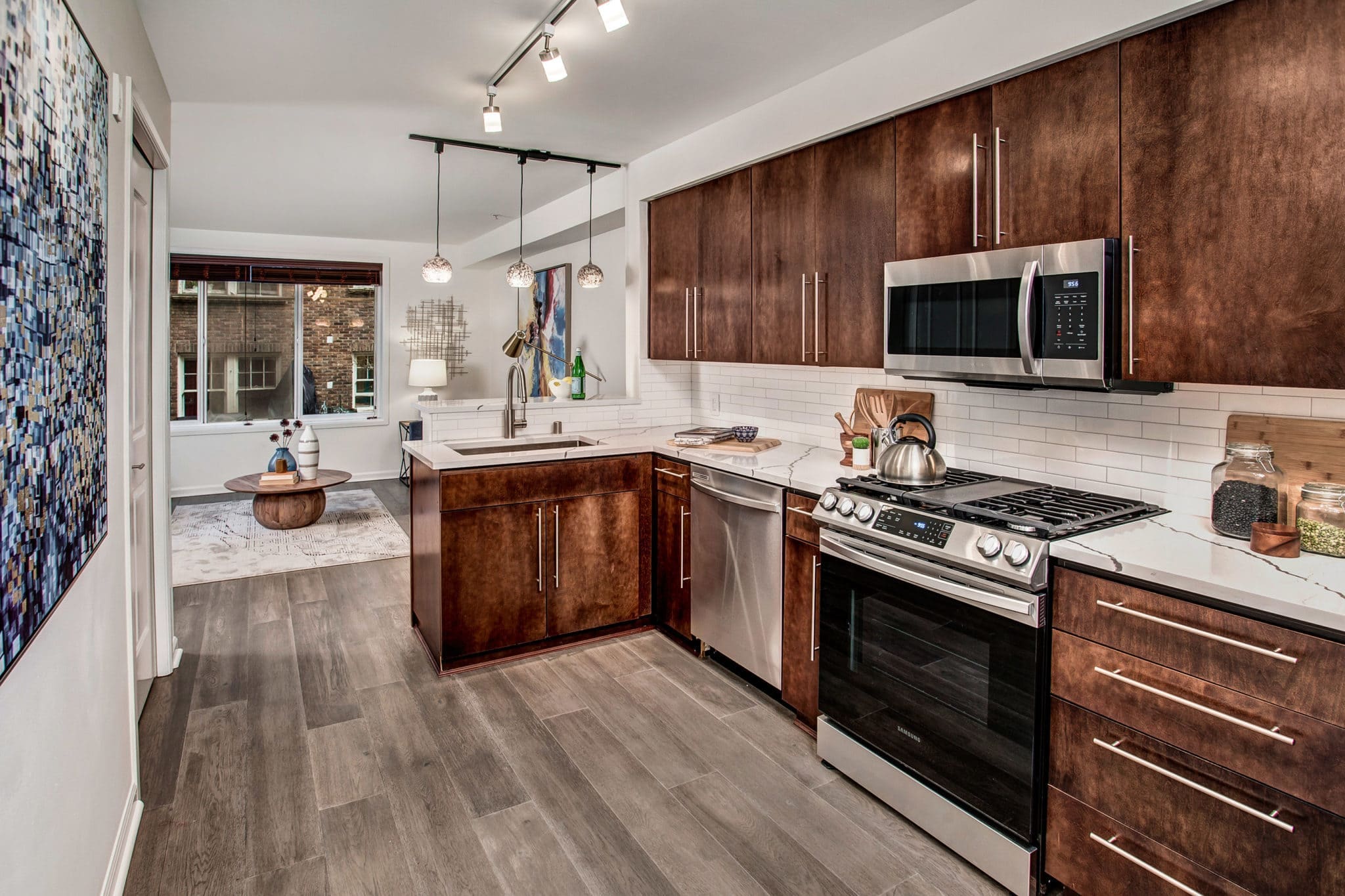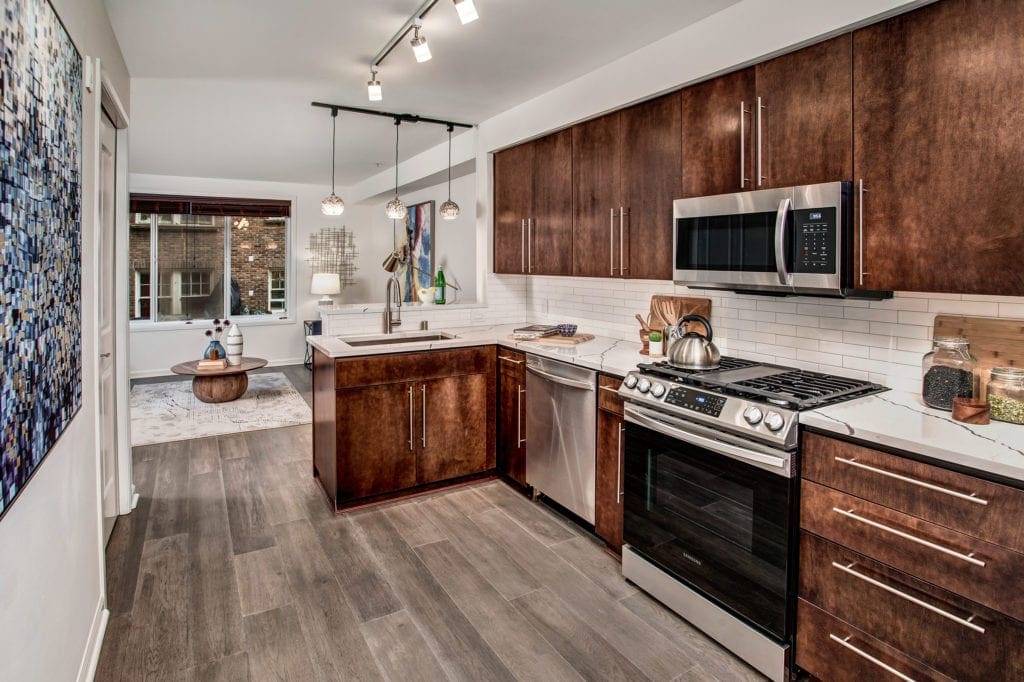 Modern design coupled with energy-efficient construction is a win-win. Built-in 2007, The Meritage is a modern building built to last. It was also built with state-of-the-art energy efficiency in mind. We specifically love the modern styling of the home. It was also built as a wood-frame building with concrete between each floor. That means you can tromp around with minimal disturbance to your lower neighbors, and (better yet) you won't be bothered by neighbors above you. Party anyone?
The modern design also comes with added security. The building has secure fob entry, and the garage is protected with a security gate. Did we mention this unit comes with the best parking spot in the building? We think we need to mention this again for those times you need a quick escape to the Cascades for a hike. 
A Beautiful Remodel That Left Nothing Untouched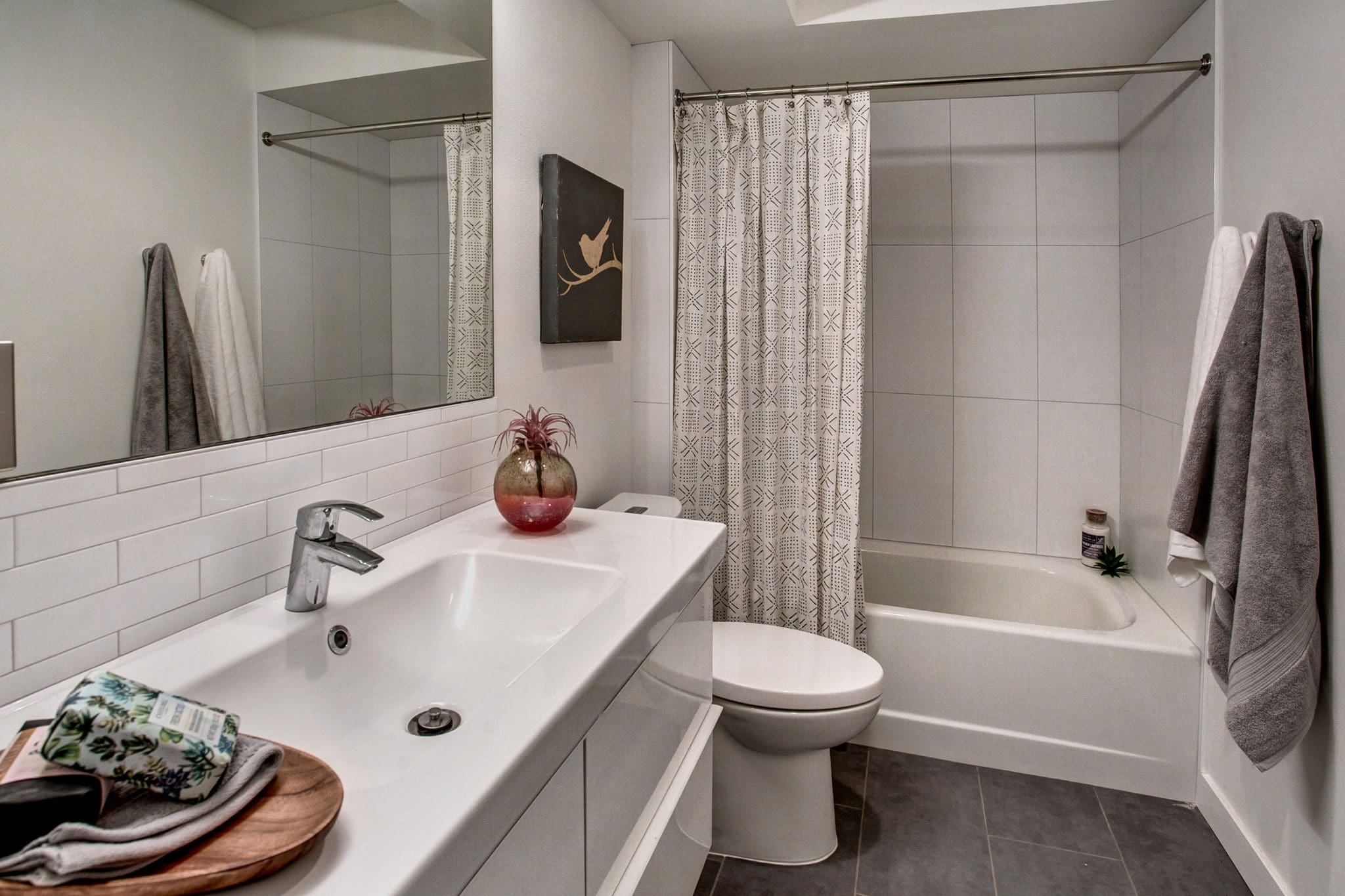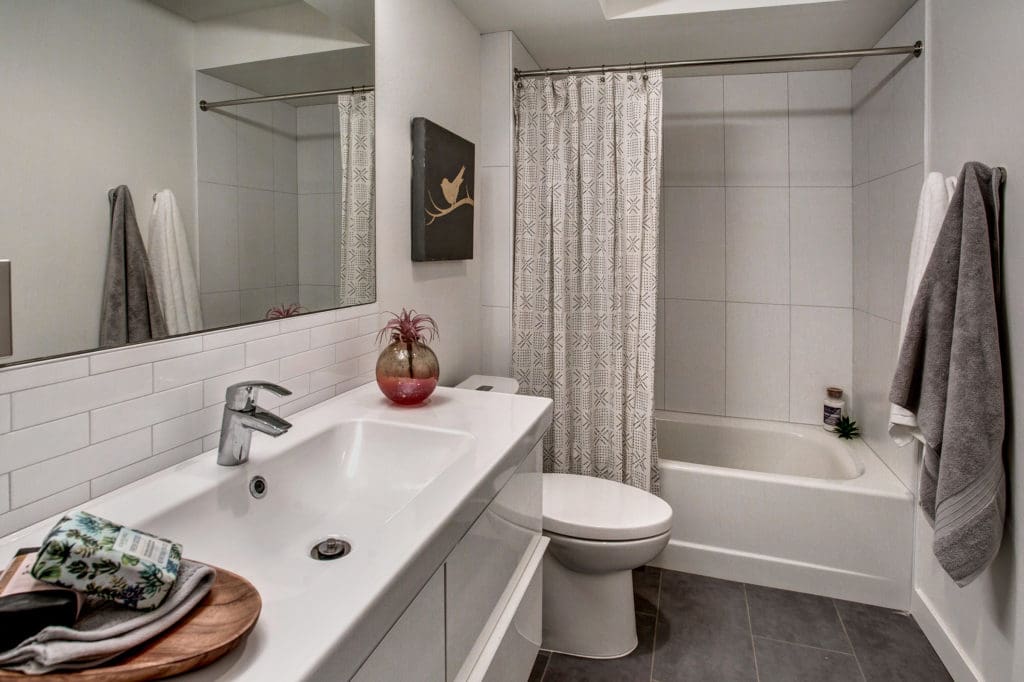 One doesn't often see a Studio Condo on Capitol Hill that has been so beautifully remodeled. No stone has been left unpolished. The bathroom was restyled with new tile, floors, lighting, and a beautiful vanity. The kitchen is a chef's dream. We can easily see someone enjoying the closeby Farmers market and making something super creative in this home. In addition, the updated lighting will make food prep a breeze, especially on the high-end quartz countertops. Stunning, new stainless steel appliances give the kitchen a polished look. And what chef does not love the control of a gas stove?
And just when things can't get any more adorable the Murphy bed gives you space to sleep and space to live.
A Capitol Hill Condo With a Great Homeowners Association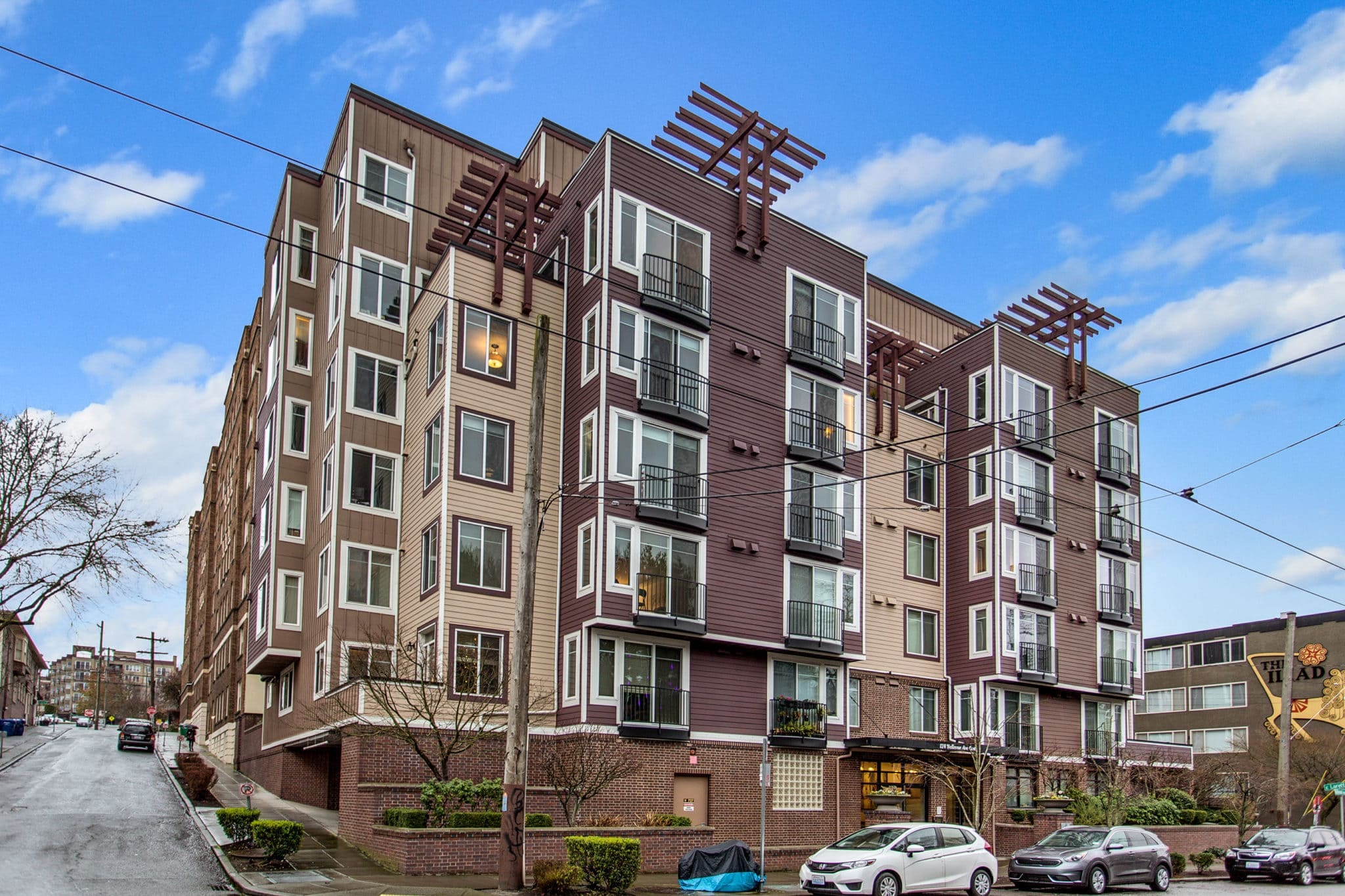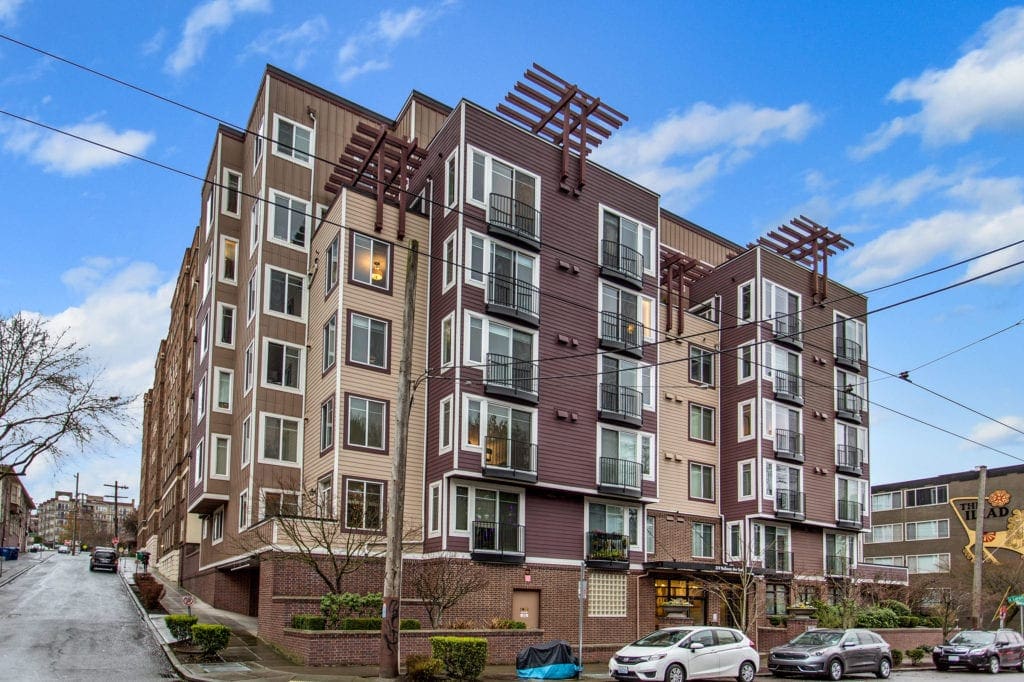 Buying a condo means being part of a Homeowners Association (HOA). That means you really need to know what kind of community you are buying into. As you may is riskier than buying into a building with financial issues. Get educated about what to look for at our "How to Review a Resale Certificate" blog. 
In partnership with a professional management company, the homeowners keep the building in tip-top shape and address issues immediately. With over $380k in reserves, the HOA is doing all the right things to insulate itself from costly special assessments. It is hard to buy into buildings this well run anywhere in the city. Let's just say that the professional and responsive Meritage board has set the building up for long-term success.
Foodie Heaven And Outdoor Fun Right Down the Street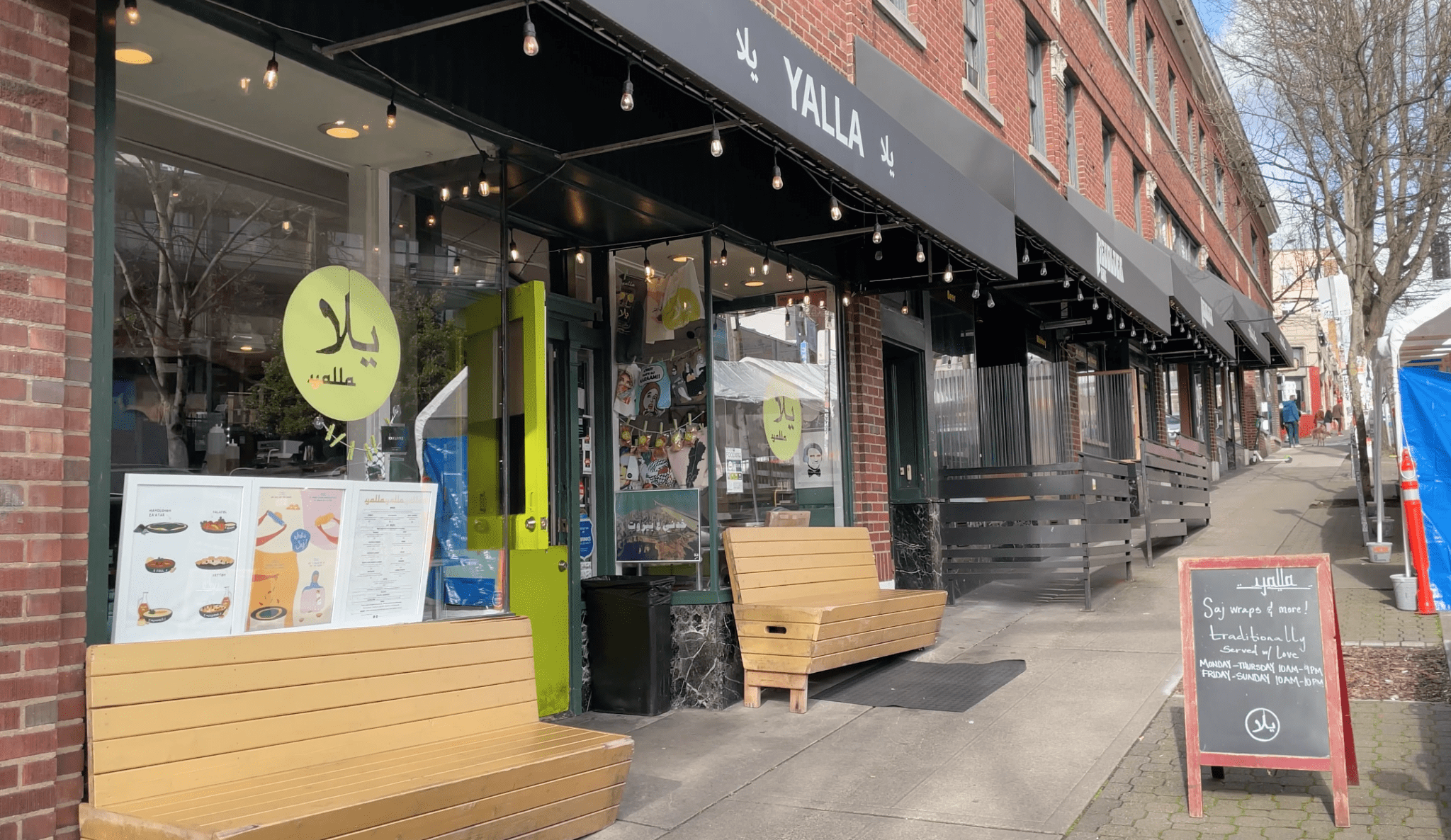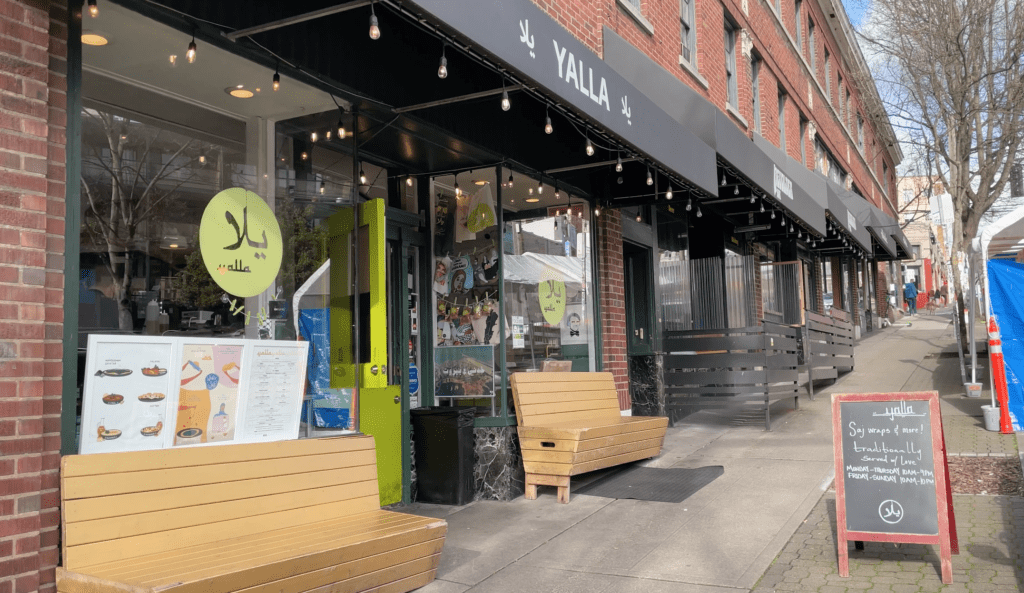 What's better than being on Capitol Hill? Being on the quiet part of Capitol Hill. The Bellevue/John/Olive area is quiet but less than a 10-minute walk to all the action of Broadway and the Pike/Pine Corridor. But even closer are some great locally owned businesses such as Kedai Makan, Yalla, Analog Coffee, and Montana Bar.
If you need to head downtown the Capitol Hill Light Rail stop is a short walk away, but really you can head down Denny and be in the downtown core in 15 minutes. For those taking the highway by car, access to I-5 is just down the hill. 
---
Capitol Hill is STILL One of Our Favorite Neighborhoods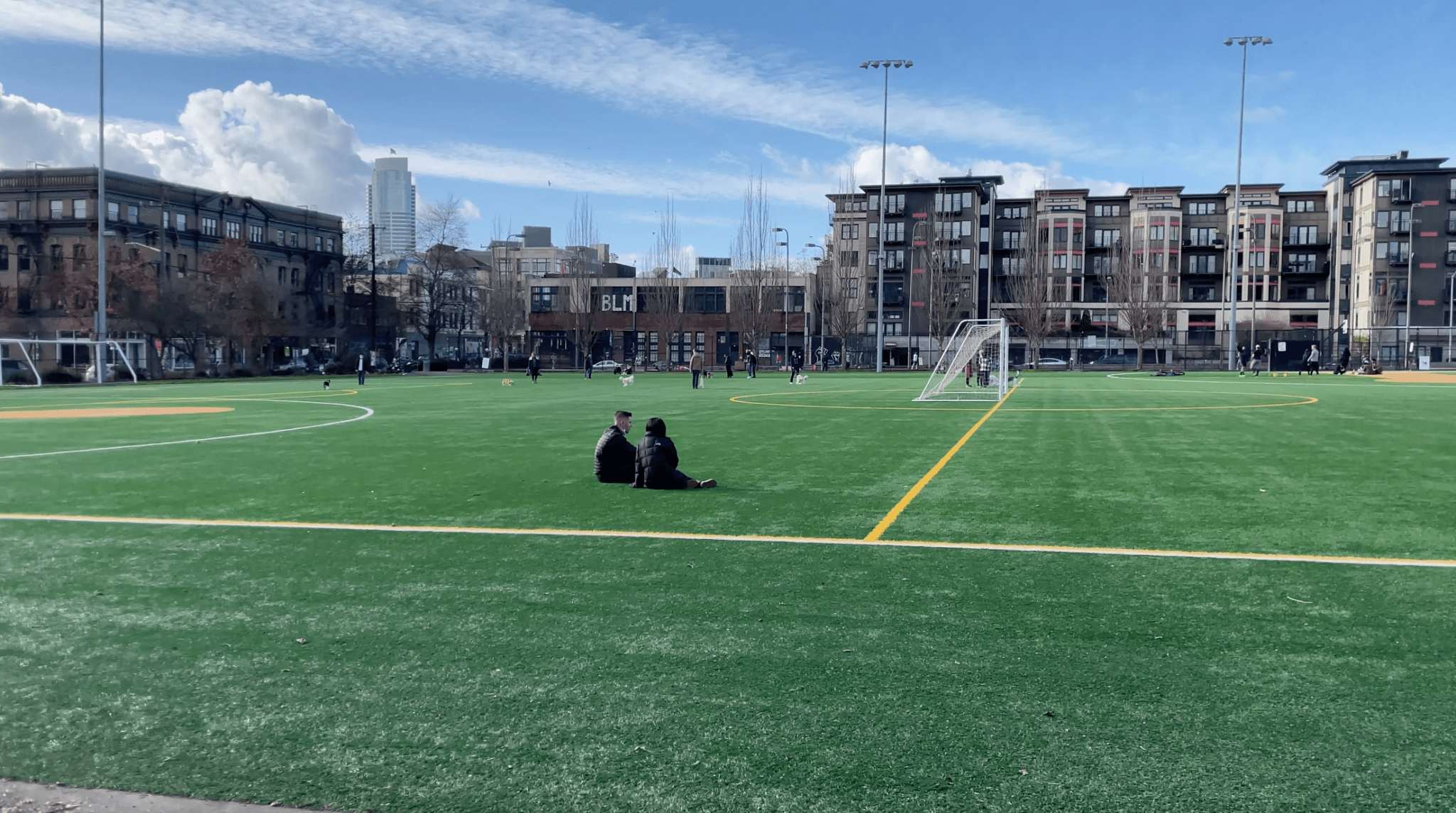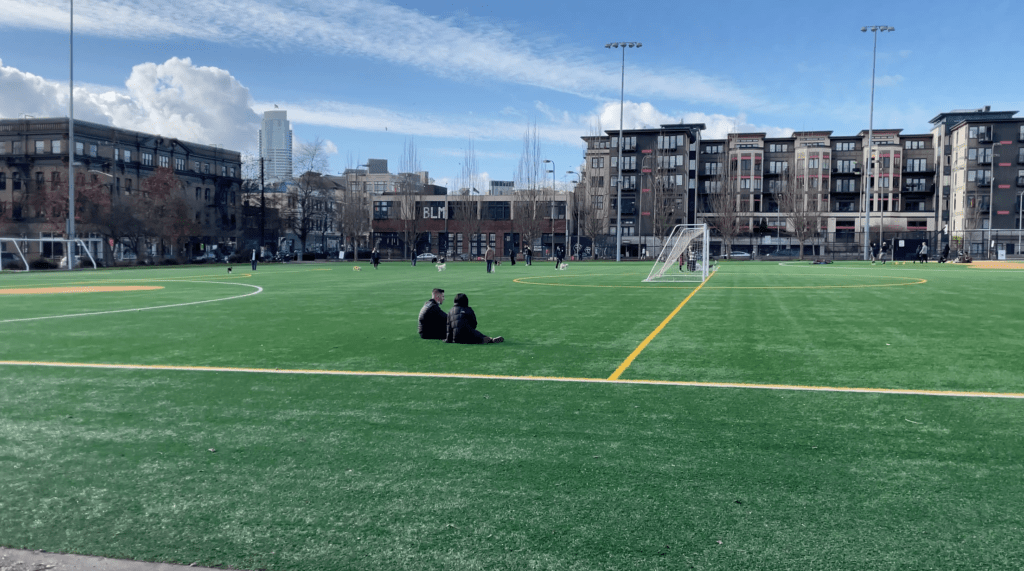 Let's be honest. Capitol Hill has gotten a really bad rap this last summer by an overzealous media market ready to burn down the soul of Seattle. The majority of the residents remain committed to Black Lives Matter and support the protestors. The photo above is of Cal Anderson which has been the center of so much action this last year.
This is not to mention all the great arts spaces and venues that dot the neighborhood. When programming can resume, you will be perfectly positioned to see it all…or even jet down Denny Hill toward Seattle Center for all the fine arts events there.
A Few of Our Favorite Homes We Have Sold on Capitol Hill
Explore more on our Seattle Neighborhood page for Capitol Hill. And then, take a look at some of the other great homes we've sold in this neighborhood.
---
Buying A Condo In Seattle: 4 Key Considerations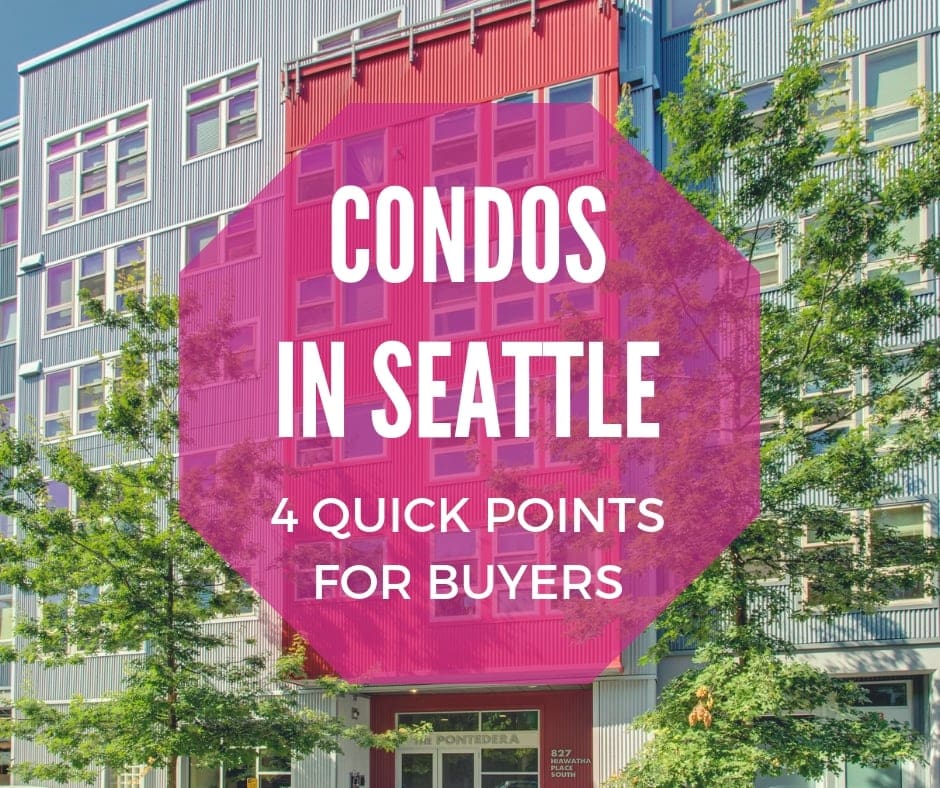 Buying a condo is a super-smart move right now. Many folks feel a little tentative because they just do not know the ins and outs of how to make a smart buy. Luckily we have broken it all down for you in our super nerdy and detailed Condo Buying Guide.
Be a Smart Condo Buyer Guide
Identify Your Condo Must-Haves – Rentability, pets, parking, laundry, etc…
Be Savvy | Buy in the Best Building in the Best Neighborhood You Can Afford – You are buying into a community. The majority of condo buyers want location above all else. If this is you then make sure you love what you are buying.
Review the Homeowners Documents in Detail – It is a common practice for many Diva Dwellers to join the board of directors because they have been over-educated by a Team Diva member about condo ins and outs.
Do a Home Inspection. Duh!
We have also written blogs that dive deep into every part of home buying. When you want a more comprehensive look at the home buying process, browse our Home Buyer page.
Check out the full Condo blog here and get educated about the process >
---
Thanks for Touring this Fabulous Studio Condo on Capitol Hill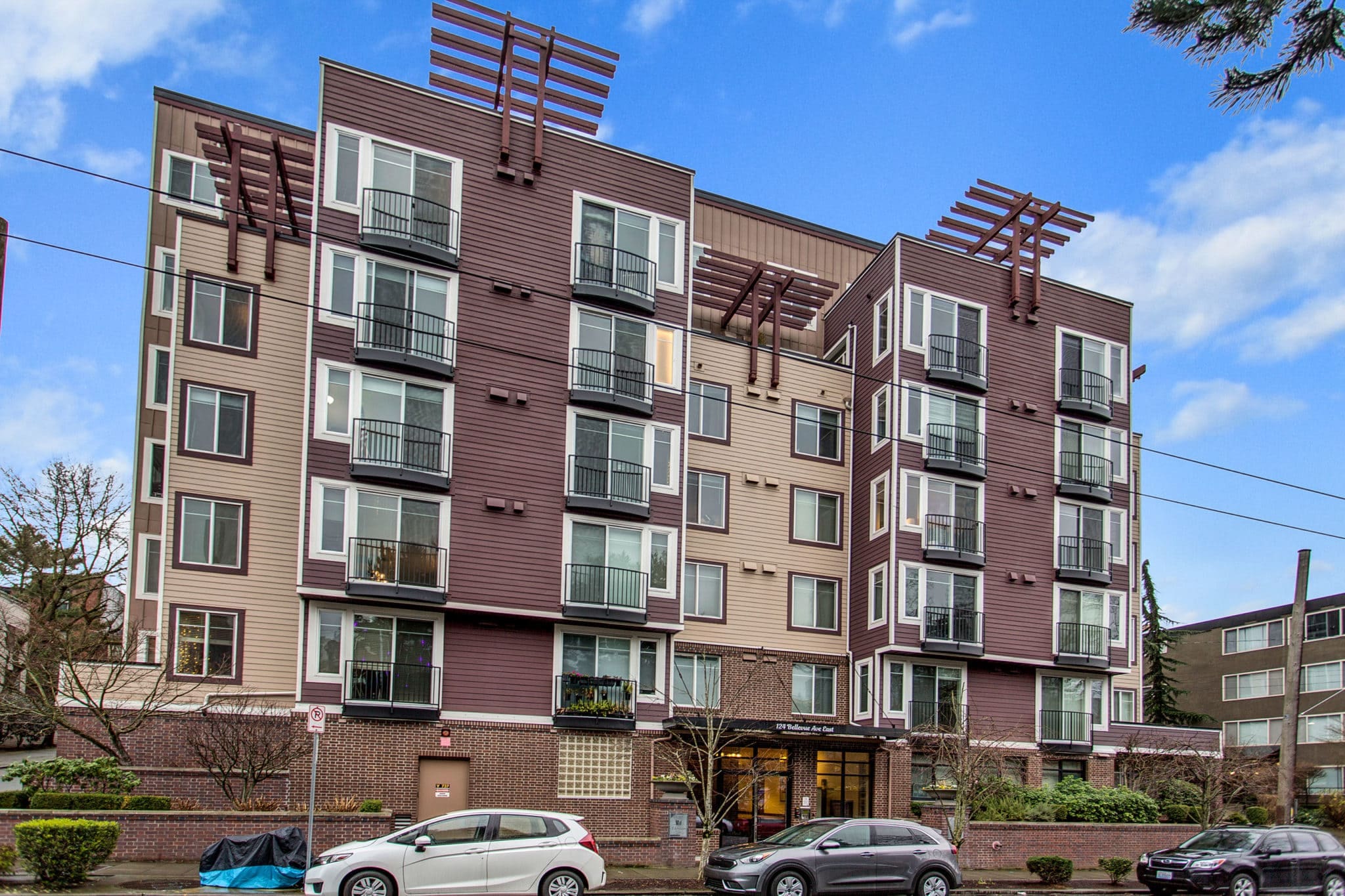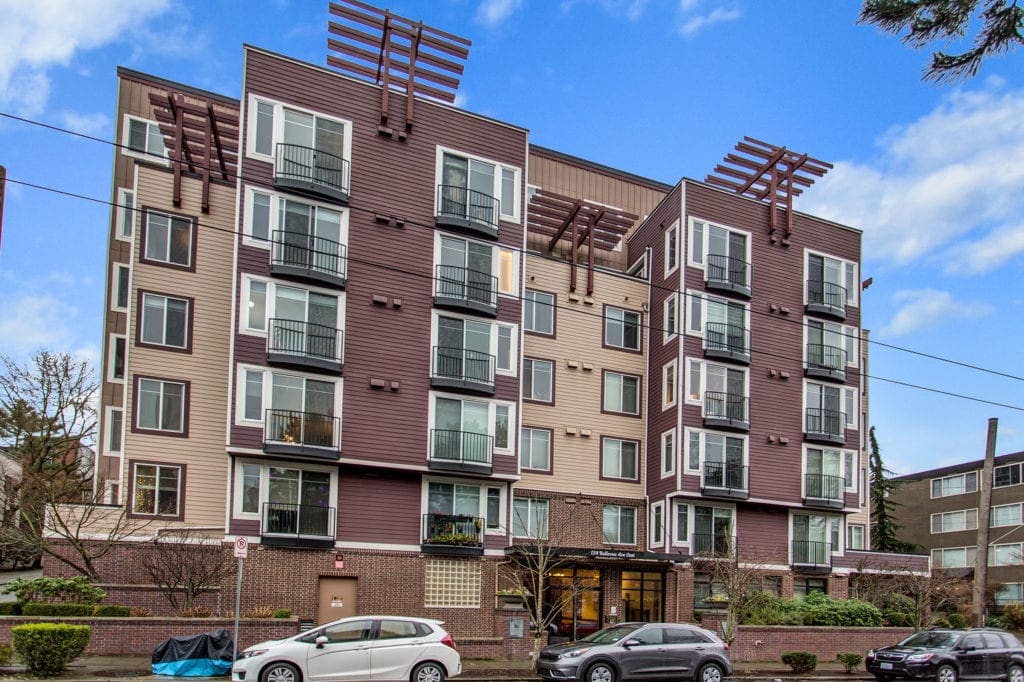 Thank you for stopping by to tour this fabulous Diva Dwelling in the heart of Capitol Hill. It is also super modern, perfectly renovated, and we love a well-managed HOA. And just cause it is worth mentioning again —- the parking spot that comes with this studio is perfection. This is a big deal people!
All the Good Details
Now for the specifics about this fabulous home listed by Besties and Capitol Hill dynamic duo Rocky and Andrea.
Address: 124 Bellevue Ave E #307
Square Footage: 460
Bedrooms: Studio/Murphy Bed
Bathrooms: 1
Offering Price: $305,000

Ready to tour this Capitol Hill Condo in person? We can't wait for you to see why we're so excited about this home, from its great outdoor spaces, open layouts, versatile living area, wonderful building, and stellar location. A stunning home that is perfect for the first-time homebuyer and or for those with the dream of owning an investment property.