A lot of folks looking to build equity start with a condo, like this great first-time home buyer condo on Capitol Hill at The Ambassador II. Location is critical for homes that double as long-term investments, and good location helps guarantee demand later when it's time to buy-up to a bigger place.
If you want an inspiring example of this strategy, check out our interview with Diva Dwellers Stefanie and Joel. Stefanie and Joel also started with a first-time home buyer condo on Capitol Hill. This neighborhood is a popular choice for home buyers building equity, as it really is the center of it all in Seattle. Here are the five reasons we love this great Capitol Hill condo for first-time home buyers.
Our Top 5 For This Perfect First-Time Home Buyer Condo on Capitol Hill
#1: A smart, spacious layout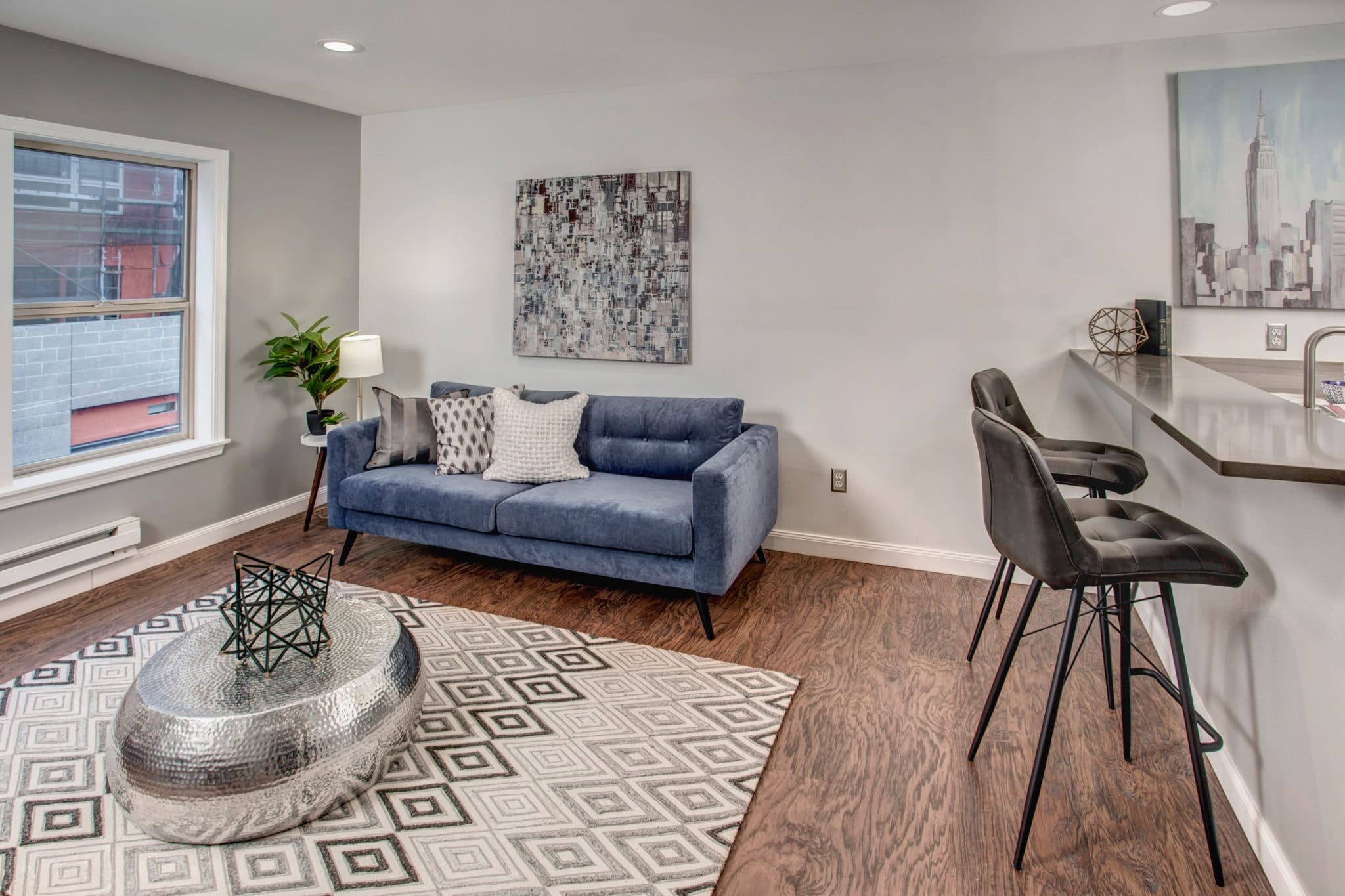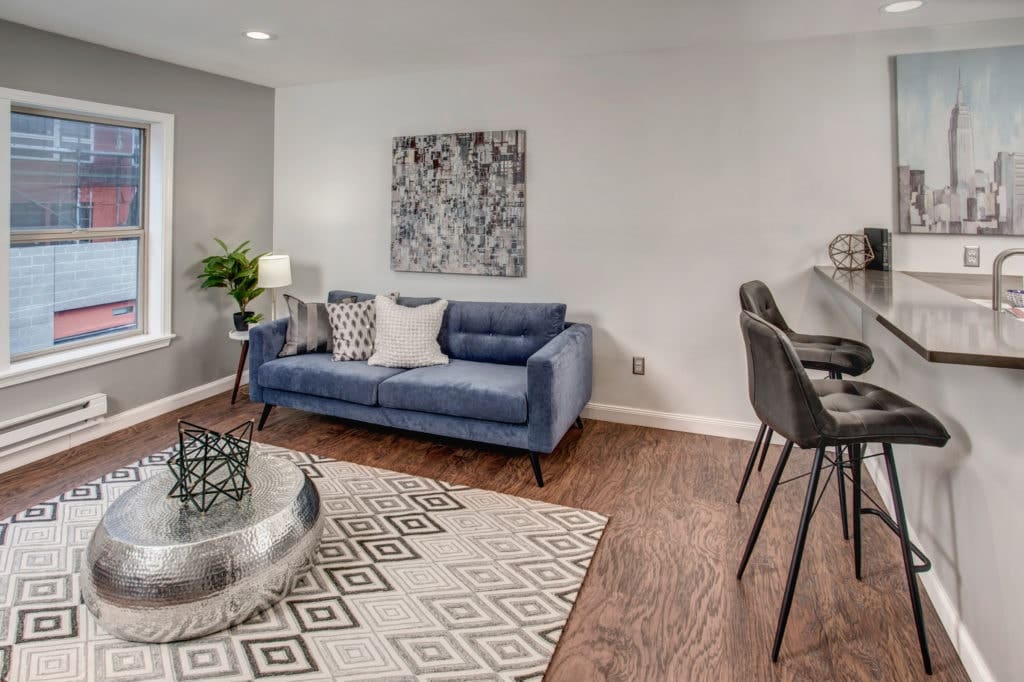 When you don't have the square footage of a larger detached home, having a good layout is all-important. This condo has a nice spacious layout, with plenty of room to entertain friends in the living room adjoining the kitchen. Guests can sit at the counter while you whip up snacks.
Storage? No problem, there is a pantry in the kitchen. (When was the last time you saw that in a central, urban condo?) This home has also a surprising amount of closet space and still spares a nook for a washer and dryer. And you'll have plenty of room to relax and stretch out in the bedroom, too. Bonus: Living on the third floor you get plenty of light while still having privacy.
#2: Its specific appeal as a first-time home buyer condo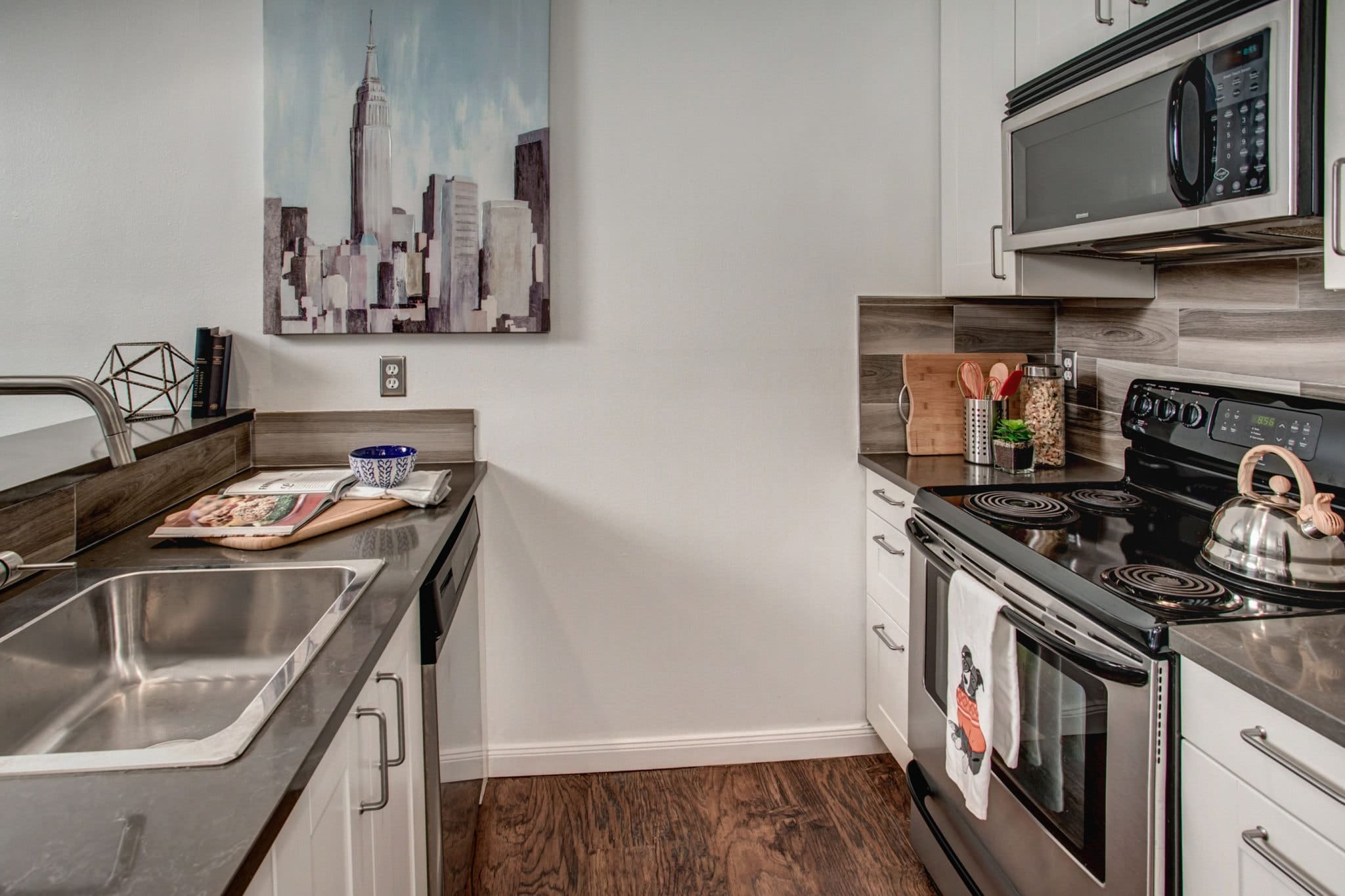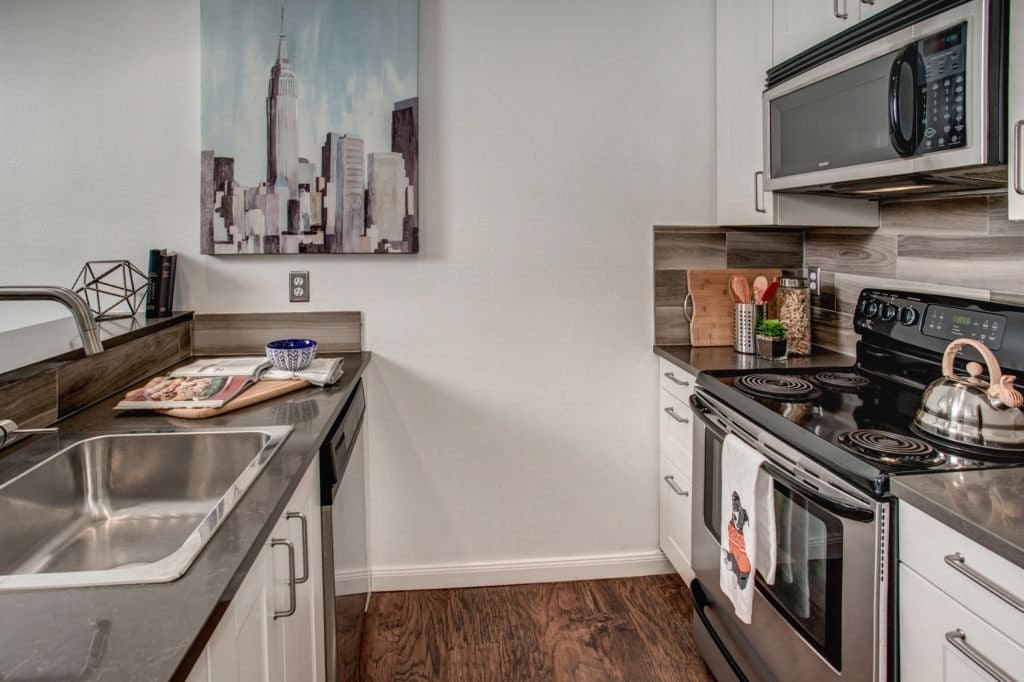 People seeking a first-time home buyer condo on Capitol Hill should look for a few things to guarantee a good investment.
Low or NO initial cost to bring it up-to-date
The possibility to rent when you are ready to move up
An HOA that is in good shape
This one ticks all those boxes. (The appliances are all updated and ready to go, so no worry about that expense, either.) With mortgage rates at historic lows, owning this condo might even be cheaper than renting on Capitol Hill. Why continue to pay someone else in order to stay in your neighborhood?]
Are you moving here for school? Why not build equity while you study? Living off-campus sure beats sharing a room in the dorms.
#3: The Bathroom… No, Really!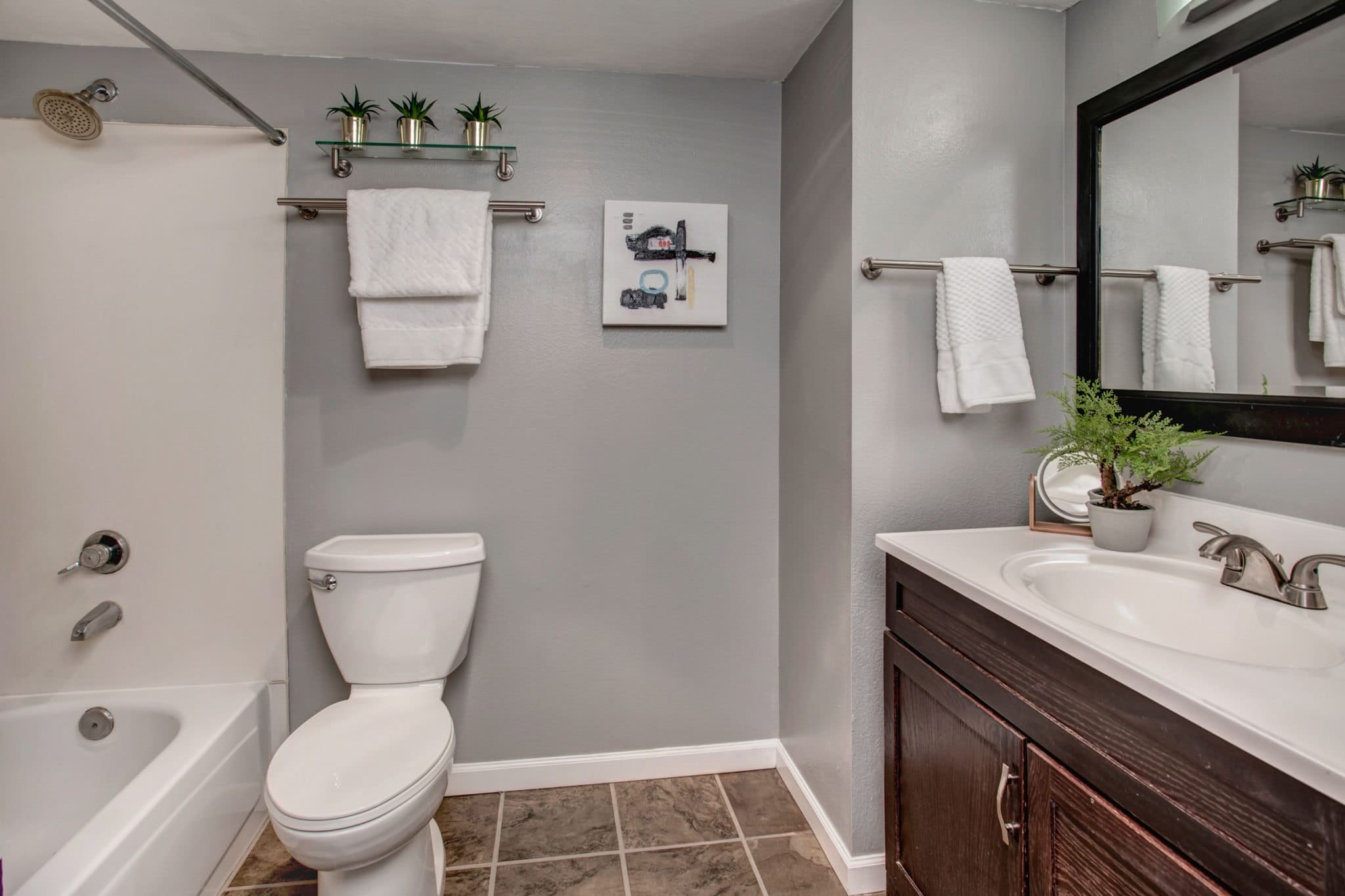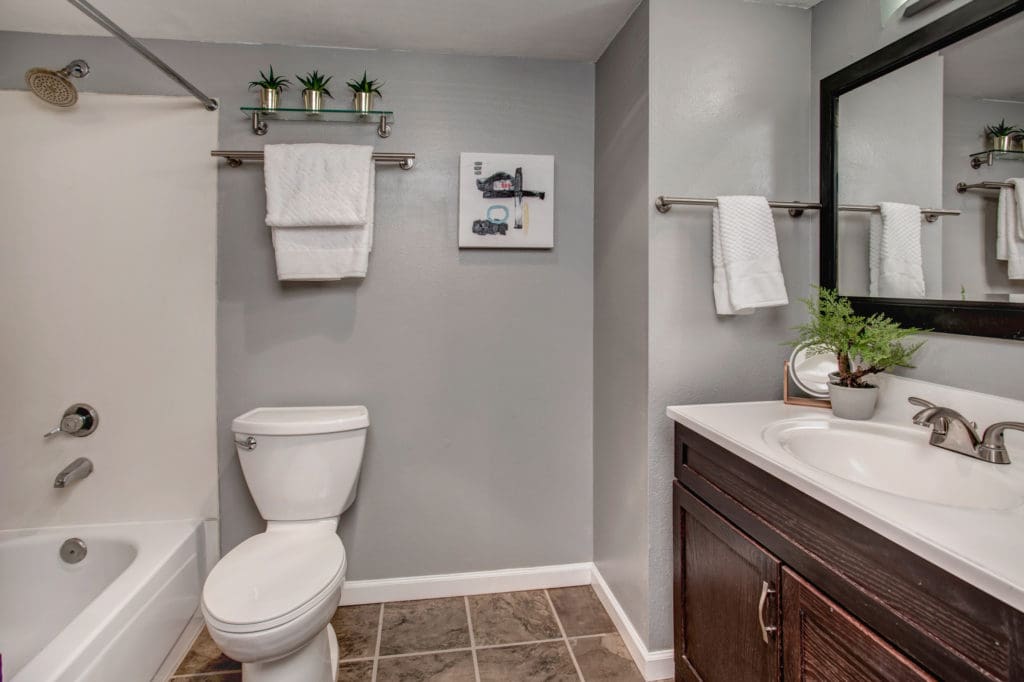 This may seem kinda silly to include the bathroom in this list, but it really is a perfect set-up. In most condos, the bathroom is an afterthought. (Read: A tiny closet with a few chrome fixtures and bad light.) In this Capitol Hill condo, the bathroom is spacious and well-appointed. Getting ready for your day will be a delight, not a hectic juggling of tools and products.
#4: On-Site Garage and Storage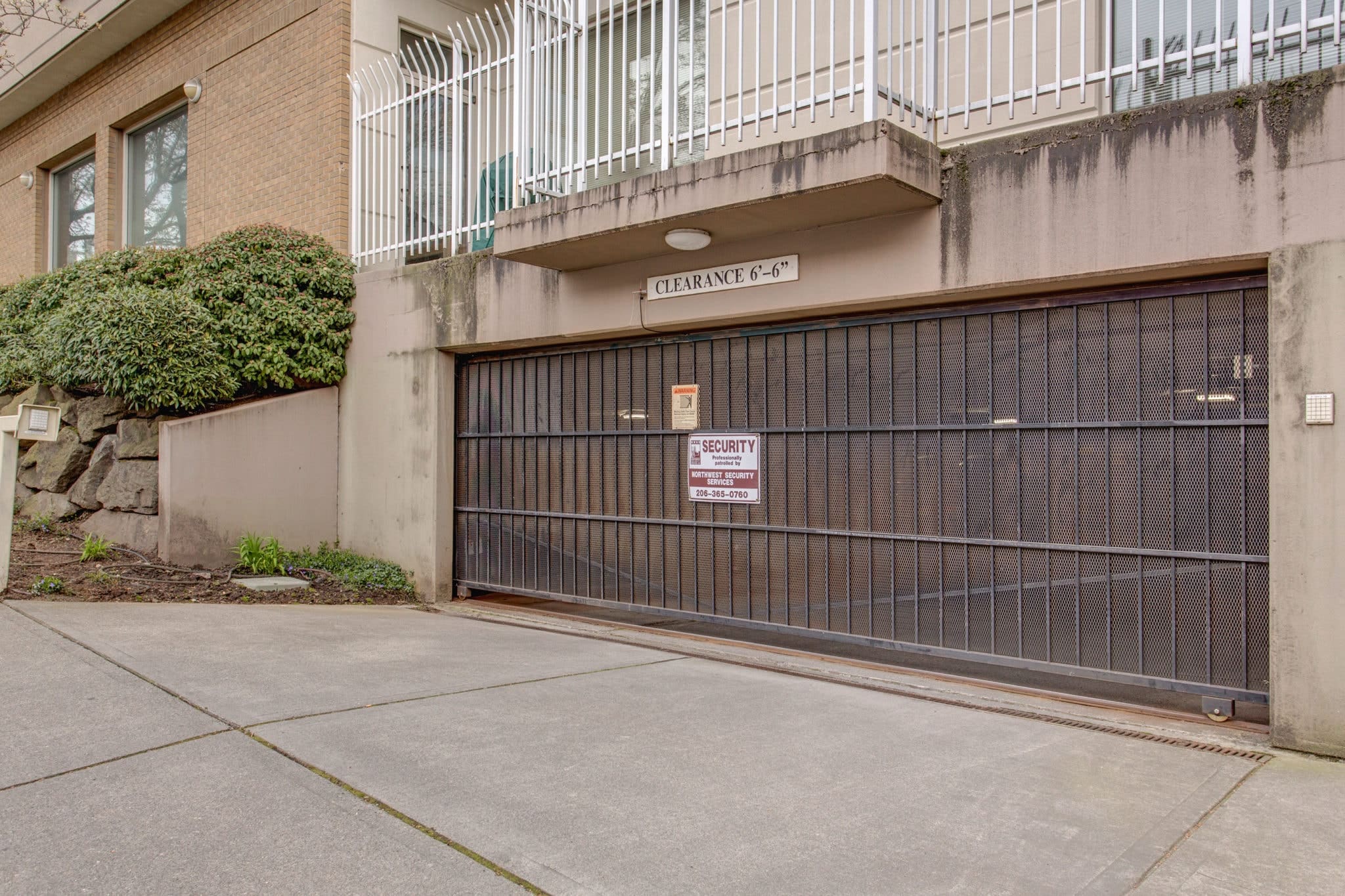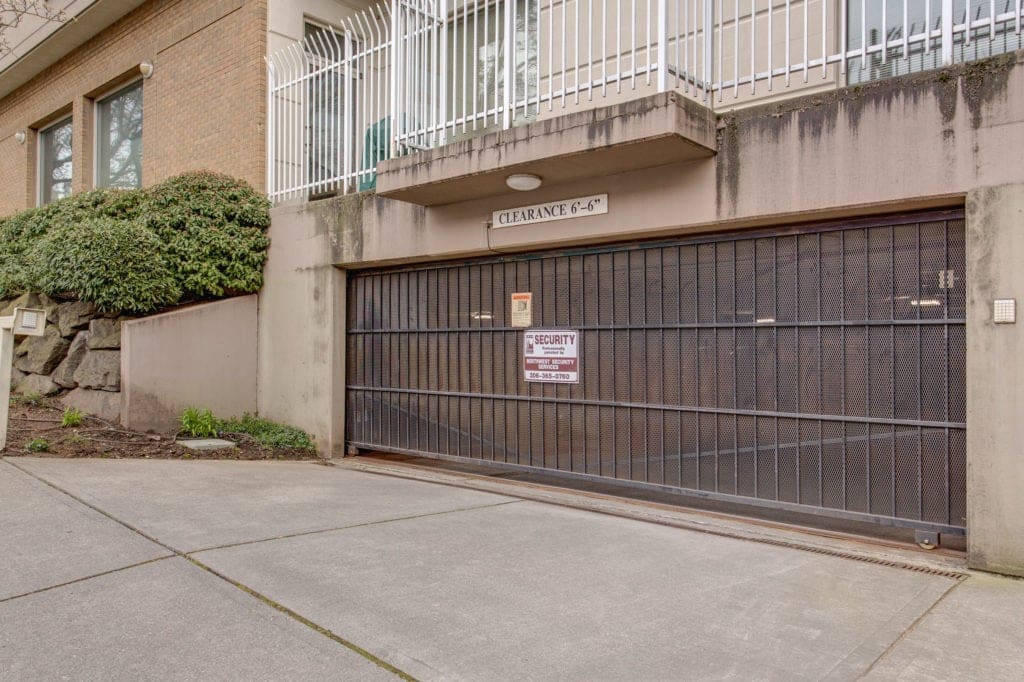 We've already mentioned the extraordinary amount of storage you find in this first-time home buyer condo, but wait… there's more. The unit comes with an on-site storage unit in the garage, for those larger items you don't want in your living room. Keep your kayak, bike, paddleboard, etc down where you need it: by the street and your car.
This Capitol Hill condo is TRULY centrally located, so you won't need your car most days. But when you want to hop out and get to the trails or the mountains at a moment's notice, it's so easy.
#5: Last But DEFINITELY Not Least, The Neighborhood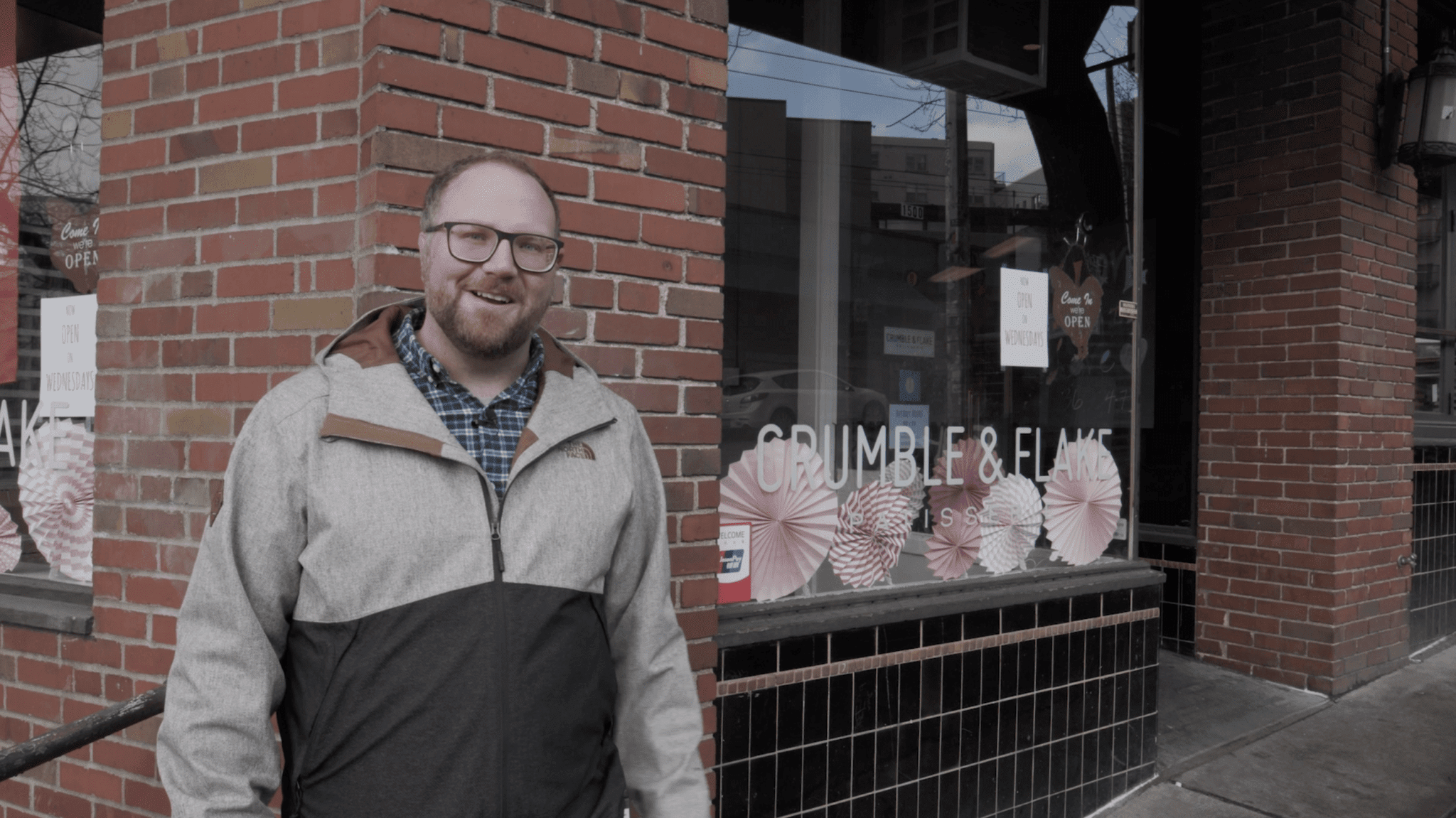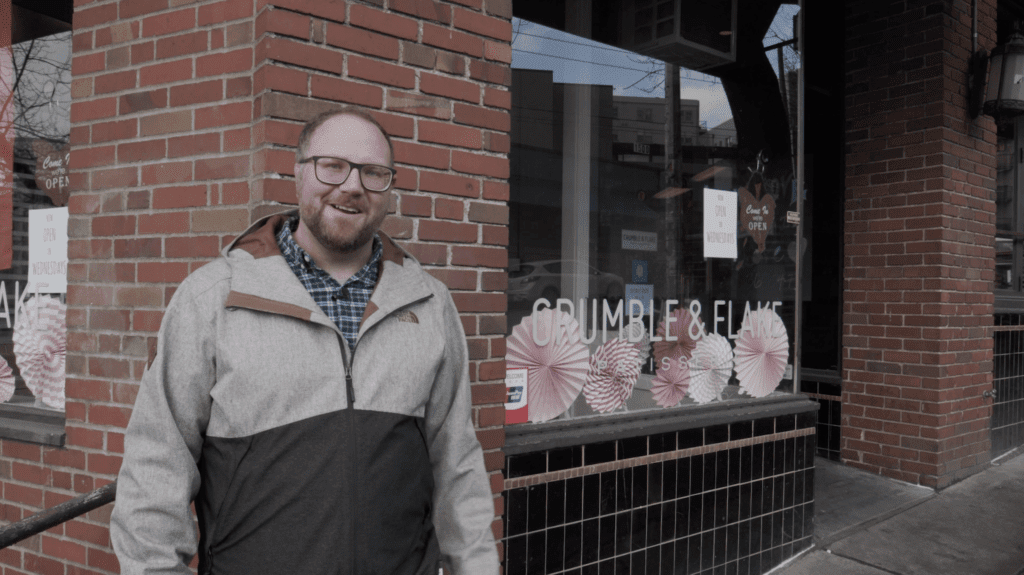 Let's be honest. You buy a condo on Capitol Hill to be a part of Capitol Hill. It's a large neighborhood, whose fringes often get confused with First Hill, the Central District, or even Eastlake. It does not get much more central than this condo, The Ambassador II.
As we said above, location is critical for investment-minded folks who want a first-time home buyer condo, but you also want to love where you live. And this place is soooo lovable.
It's right on the Olive Hill Climb, where you have your choice of craft cocktails, fancy breakfast, not-so fancy-breakfast, old school karaoke, and the best pizza on the hill. For example, it's a two-minute walk to Dacha Diner (where you have to be quick to get a table), foodie favorite Kedai Makan (Malaysian Street Food), AND a new neighborhood favorite, the walk-up-and-order window at Carmelo's Tacos.
You are also equidistant to Pike/Pine and Broadway, and a two-minute walk to the Capitol Hill light rail station (not to mention so many other bus transit options). This first-time home buyer Capitol Hill Condo is truly in the center of it all without feeling like you are living on top of the party.
Below are a few of our favorite things in Capitol Hill including a few homes we have sold over the years. 
---

Are you interested in learning more about how to buy a condo in Seattle? In our Blog, we explore top points to keep in mind when buying a condo on in our fair city.
Identify Your Seattle Condo Buying Goals – Location, rentability, pet policy, amenities, etc..
Be Savvy About Your Purchase – Not every building is in good physical and financial health. It is extremely important to make sure your favorite building has solid reserves and a plan for major work.
Review the Condo's HOA and Financial Documents – Many condo buyers skip the part of doing their due diligence and end up with a building that needs a ton of work. Check out our blog about how to review the condo resale certificate and corresponding documents.
Please Do an Inspection – No seriously. Do a freaking inspection! We live in a very wet climate that requires all of us to take constant care of our homes. A home inspection is the only way to discern if you are going to have big issues with your home.
---
Come see this great Capitol Hill Condo for yourself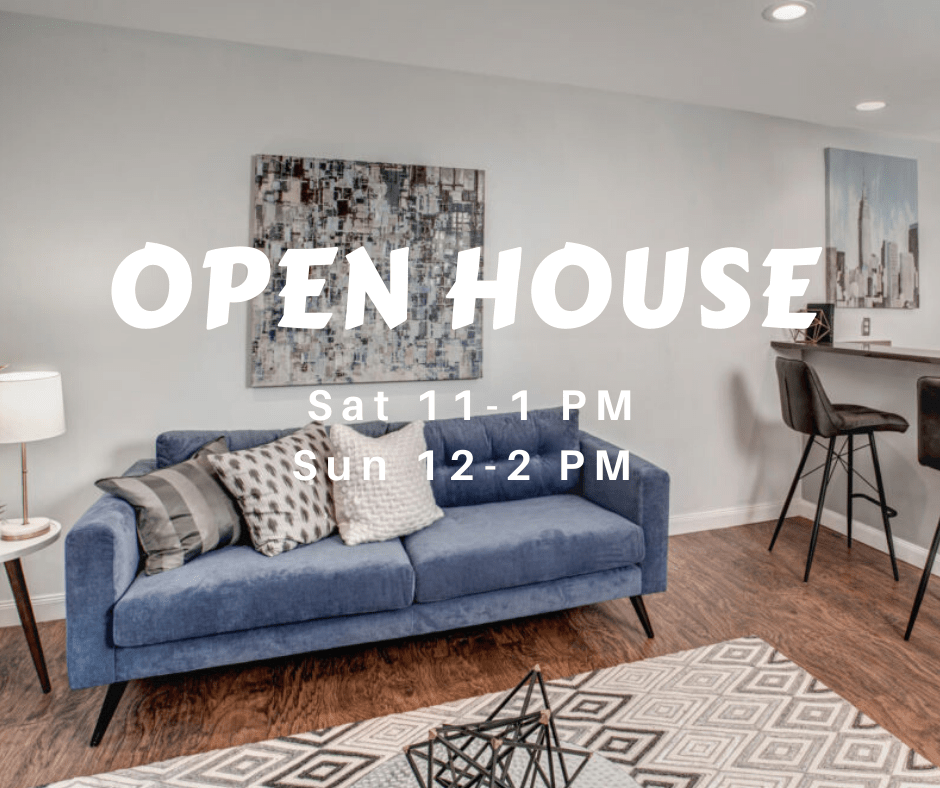 Now come see this perfect first-time home buyer condo in person. Budget some time to explore the neighborhood, too, from great bookstores like Twice Sold Tales, cute decor and clothes at Pretty Parlor, and all the great food options we mentioned above (and more).
Home Details Below
Address: 506 E Howell St #E307

Price: $350,000
Bedrooms: 1

Bathrooms: 1
Thank you for stopping by and enjoying this home as much as we do.