Surprisingly there has not been a lot of new construction of condos on Capitol Hill. Finding a condo on Capitol Hill Seattle typically has been tough. Out of the blue, we suddenly have a ton of choices.
Yes, there are a lot of condos on the market suddenly in Seattle's core neighborhoods including Capitol Hill. But which condo on Capitol Hill, Seattle is a good condo? How does a savvy Diva Dweller condo buyer choose between the many options? Our philosophy is to buy the best home you can afford in the best location. At the Plaza Del Sol not only are you a block from the light rail station but the building itself is something to behold.
The Style, Layout, Views, Location, and the Health of the Building Community.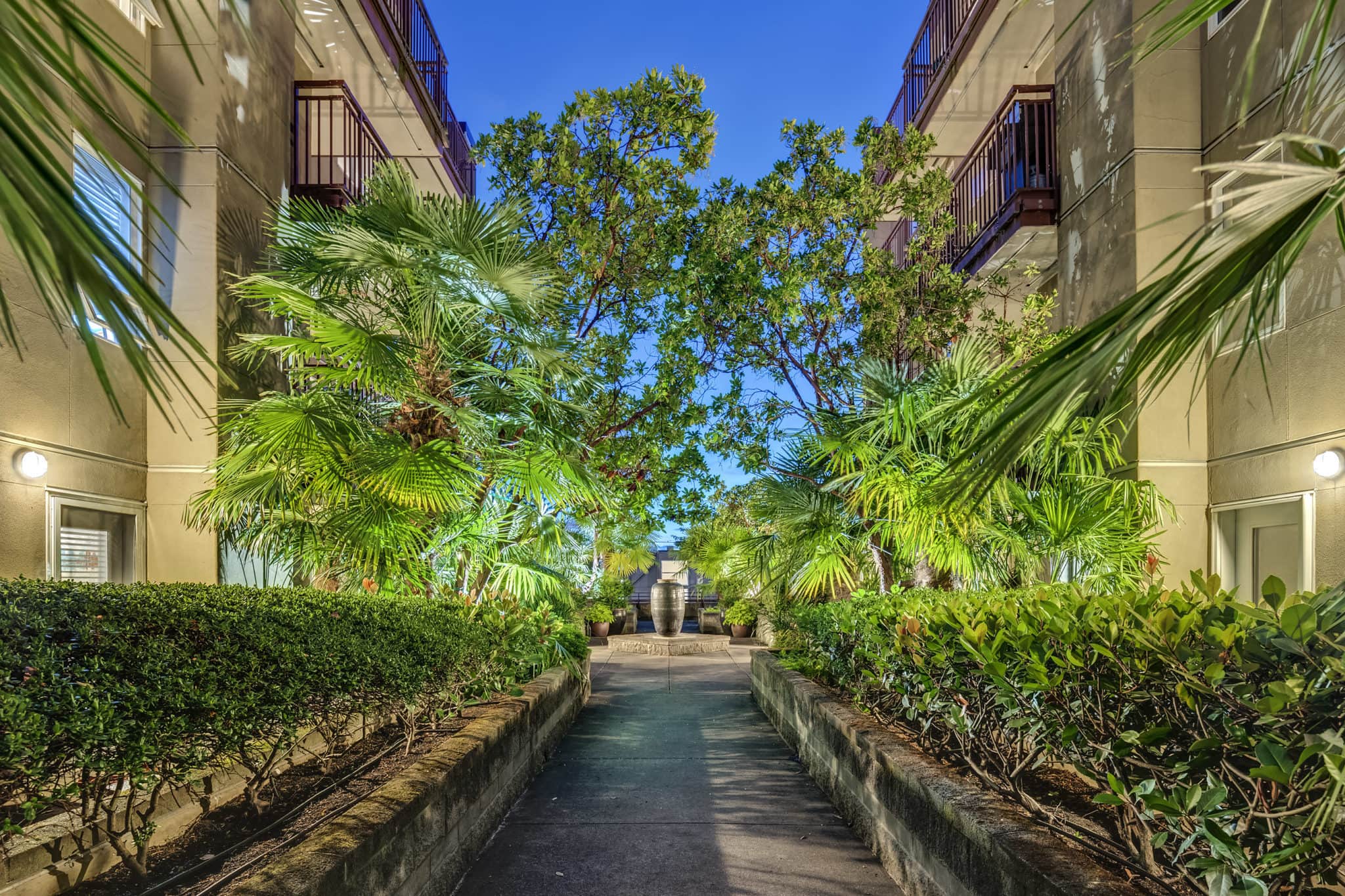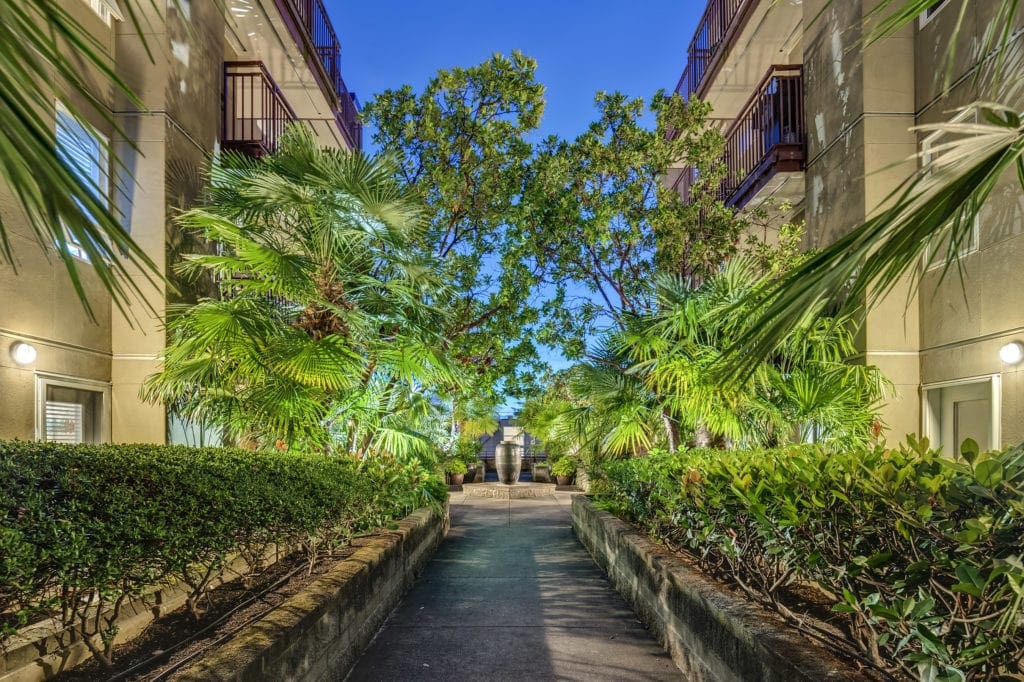 The Plaza Del Sol condo on Capitol Hill, Seattle is a true jewel in the area. Let's dive in specifically to unit 314 and talk about the five things we love about this condo at the Plaza Del Sol on Capitol Hill in Seattle. And you to will be wowed condo on Capitol Hill, Seattle.
Specific Details About Unit #314 at the Plaza Del Sol
Address: 1711 East Olive Way #314, Seattle, WA 98102
Price: $639,950
Square Footage: 970
Beds and Baths: Two Bedrooms / Two Full Baths
More Information after a short jump to the Team Diva Listing Page
Now back to why we think this home is so rad.
The Style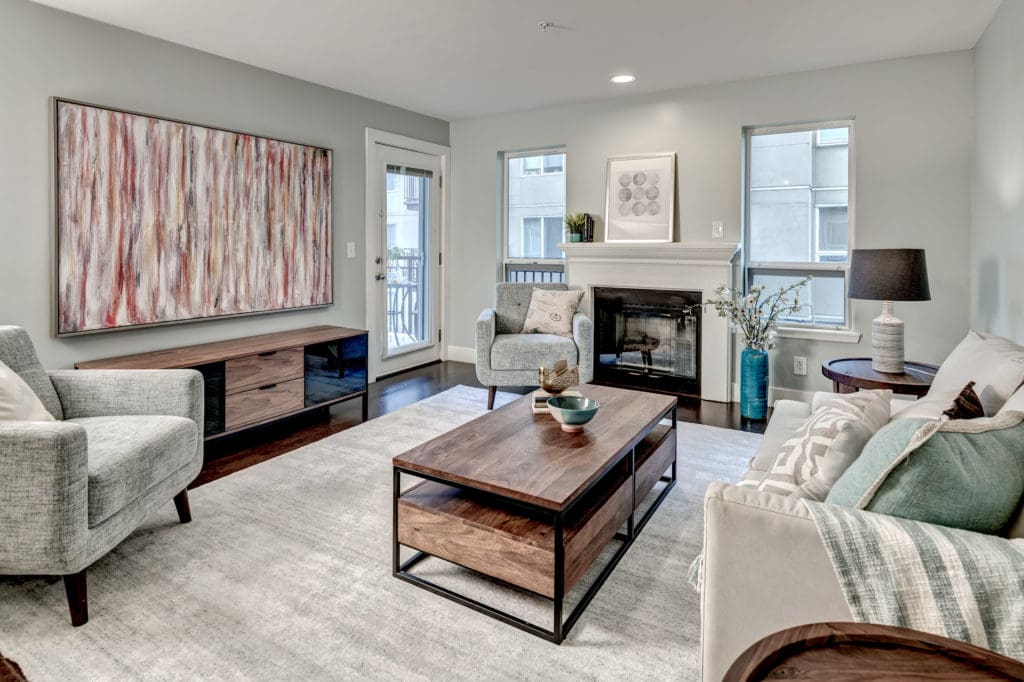 Inside unit #314 at the Plaza Del Sol, you find one of our favorite two bedroom layouts brimming with stylish flourishes. Specifically, the hardwood floors, the gas fireplace framed by two windows overlooking the patio, the bedrooms perfectly positioned for the privacy of Olive Way.
The Layout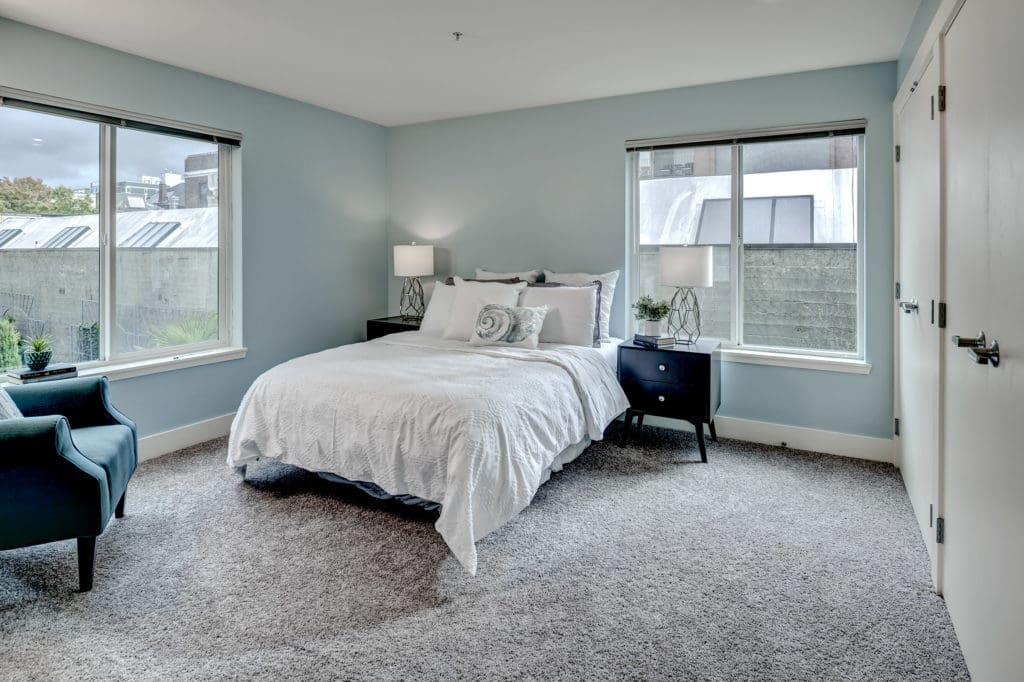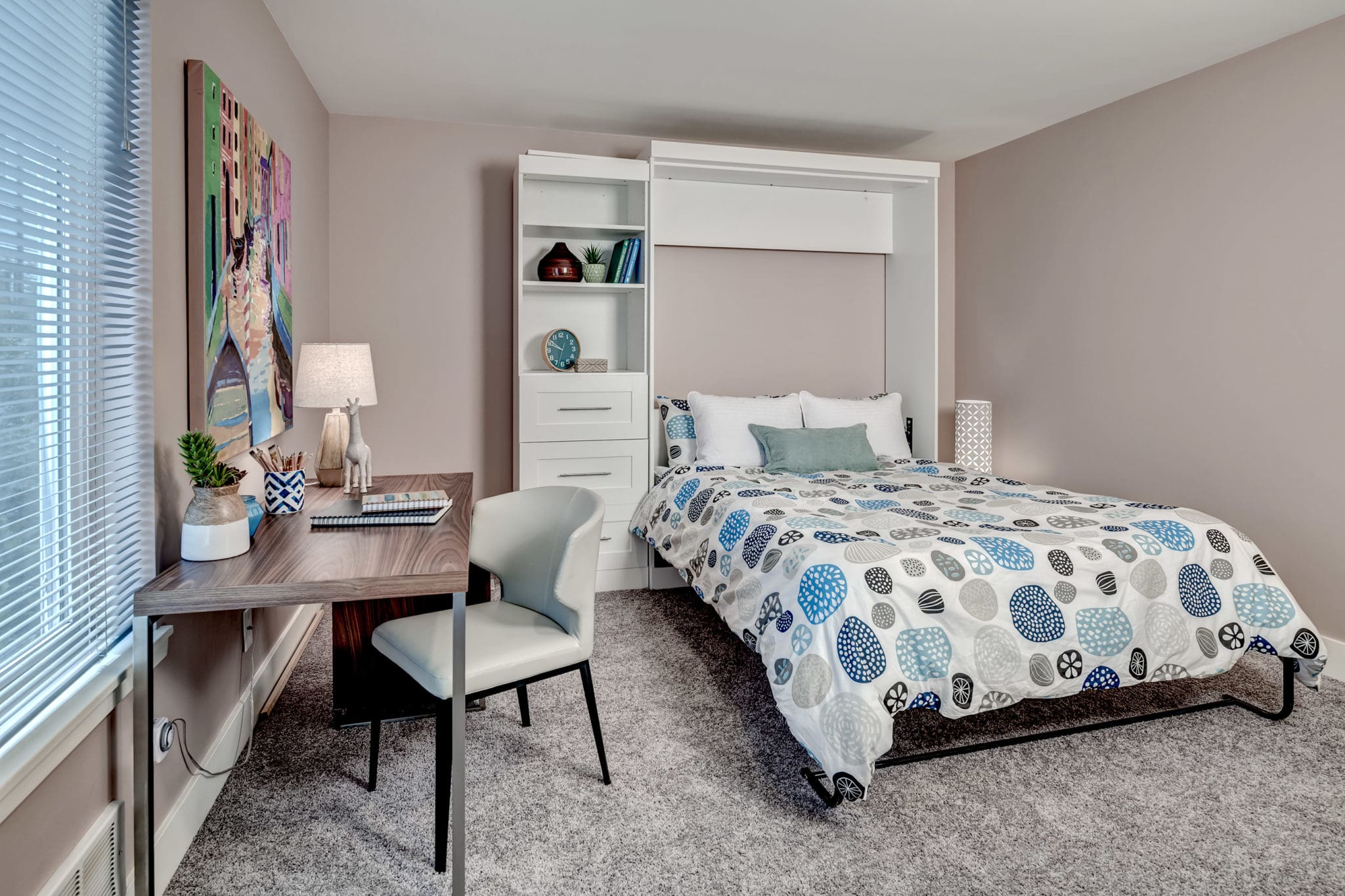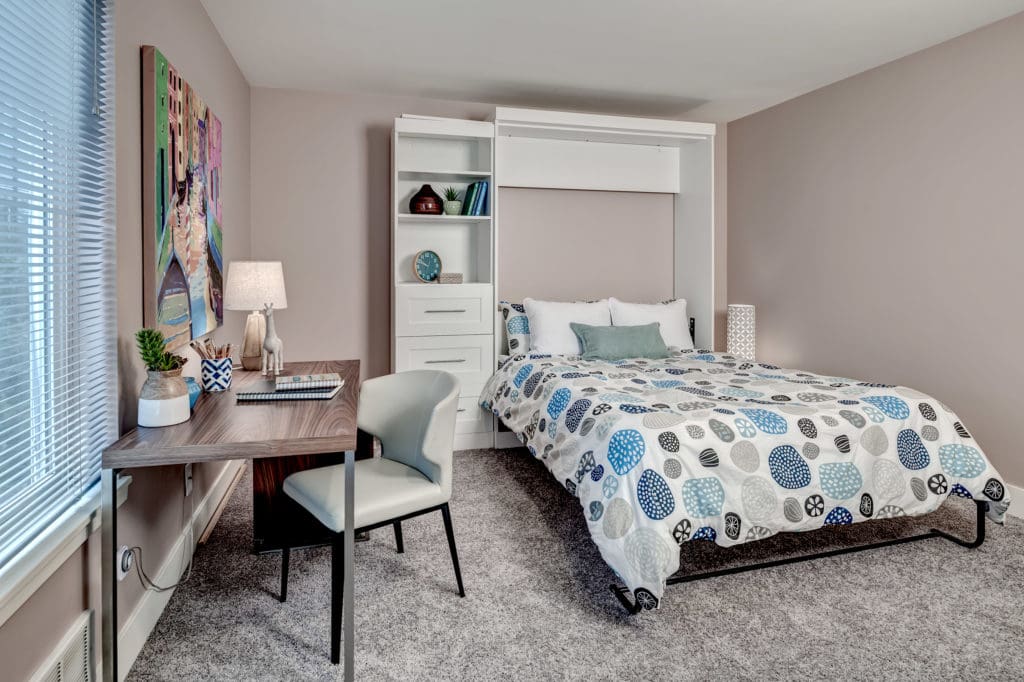 Specifically, I want to talk about the layout of the bedrooms. You have two HUGE bedrooms. The master bedroom has an ensuite full bath. And the second bedroom can be used as an office/roommate room/out of town guest space. The bedrooms are divided by closets giving all of that extra privacy you need for today's living (aka who you bring home a tinder date and don't want your roomie to hear your WooHooing). Typically many of the two-bedroom condos on Capitol Hill lack a lot of privacy between the rooms. Unit 314 has PRIVACY for days.
The Views
Not going to lie, I'm a sucker for a Space Needle view. It seems quintessentially Seattle. Every time I am any place in this city that I see a Space Needle view I stop and plop into my Instagram Stories. I love them. In unit #314 and most of the Plaza Del Sol building, you see the Space Needle. J'adore you Space Needle.
Location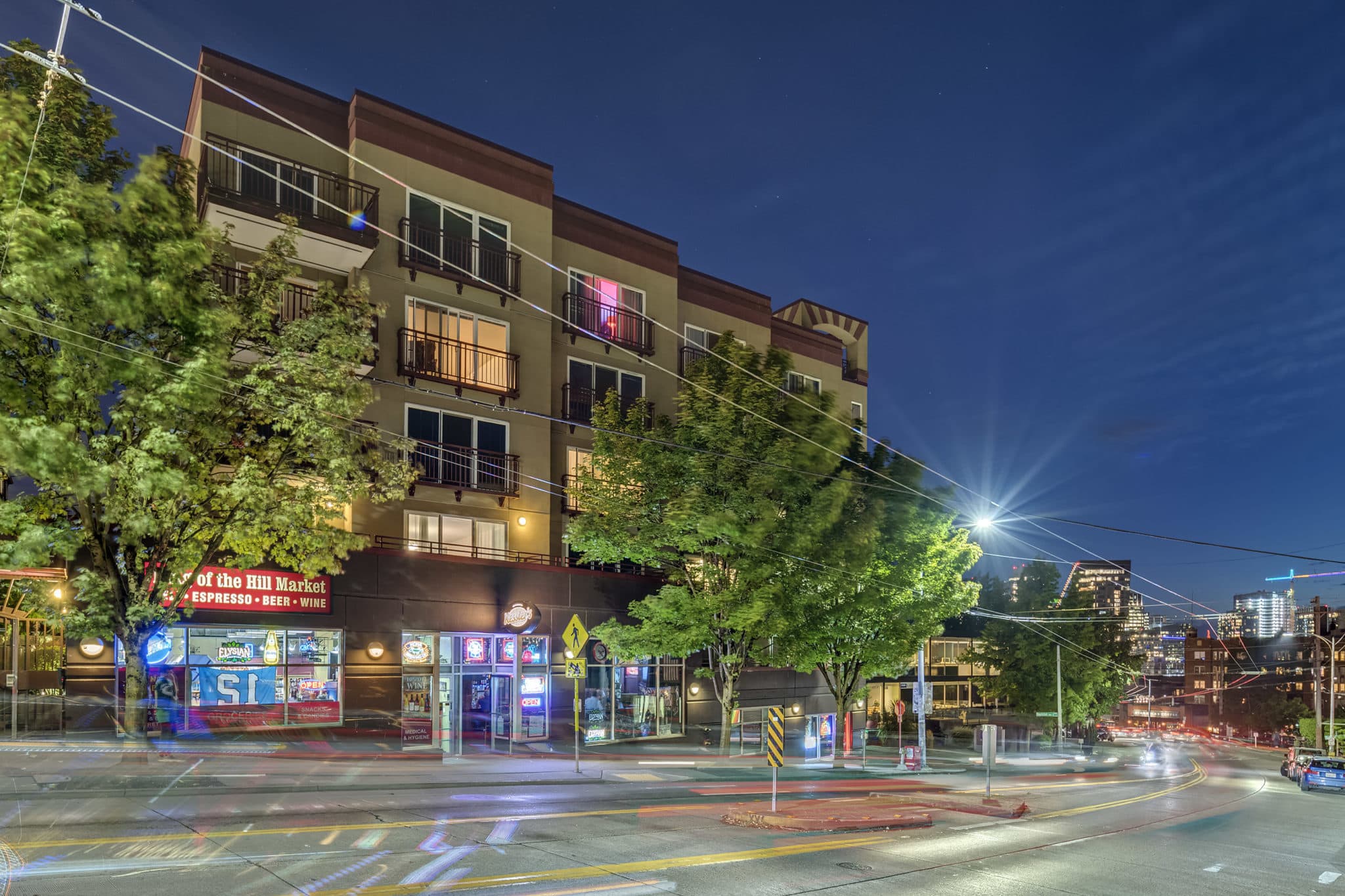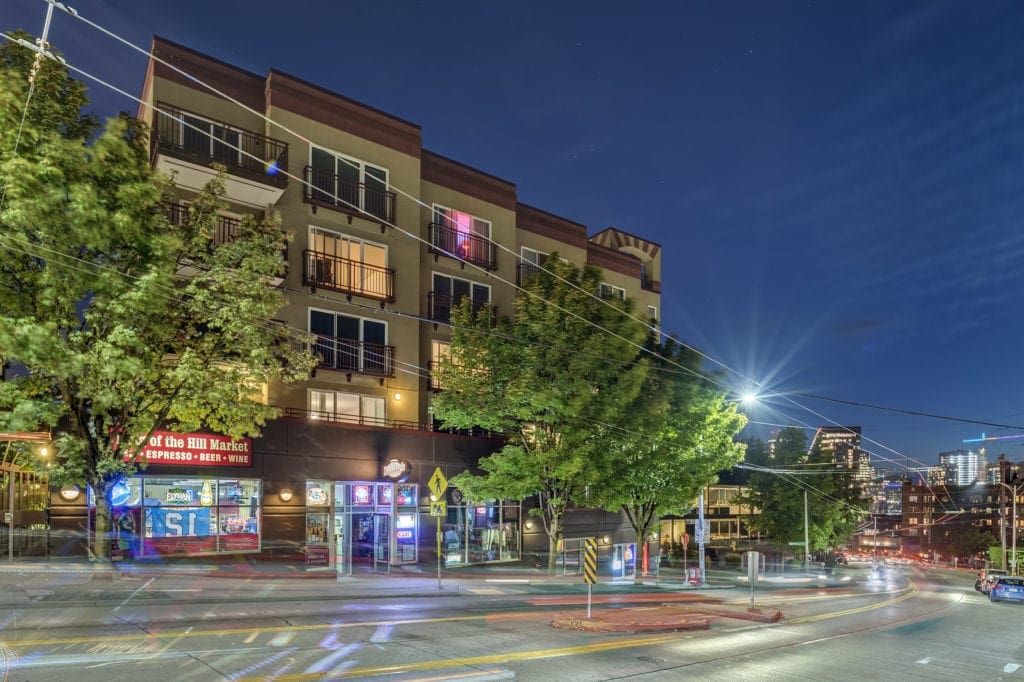 Location is everything in real estate. You are a block away from the Light Rail station. The Number 8 bus is across the street. You are a stroll down the Hill to South Lake Union. There is a direct bus to the Redmond Microsoft campus. In other words, this is an ideal location to commute to many of Seattle's worker bee hubs.,
Outside of the awesome commute to work stuff let's talk about the arts and nightlife scene on Capitol Hill. Back in the olden days Capitol Hill used to be known as the Gayborhood of Seattle. Lots of changes have happened and many of the gays have been moving to White Center, Columbia City, and West Seattle. Regardless there are a ton of awesome spots to go out and see awesome art, a drag show, and get dance sweaty in a club close by. Below is a recent blog post of just one weekend of events on Capitol Hill.
See Them Off: Parties and Big Finales on Capitol Hill This Weekend
The Health of the Condo Community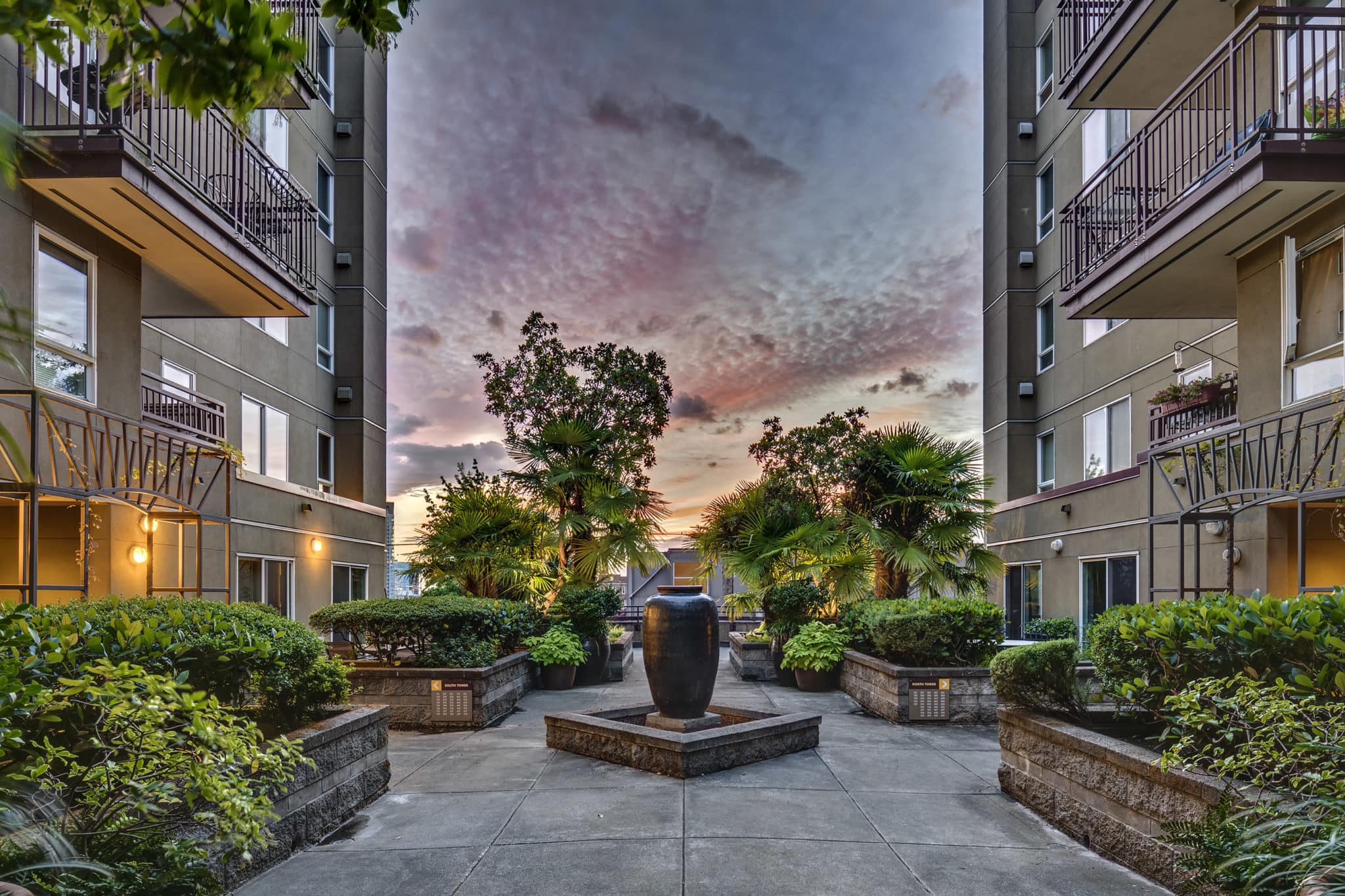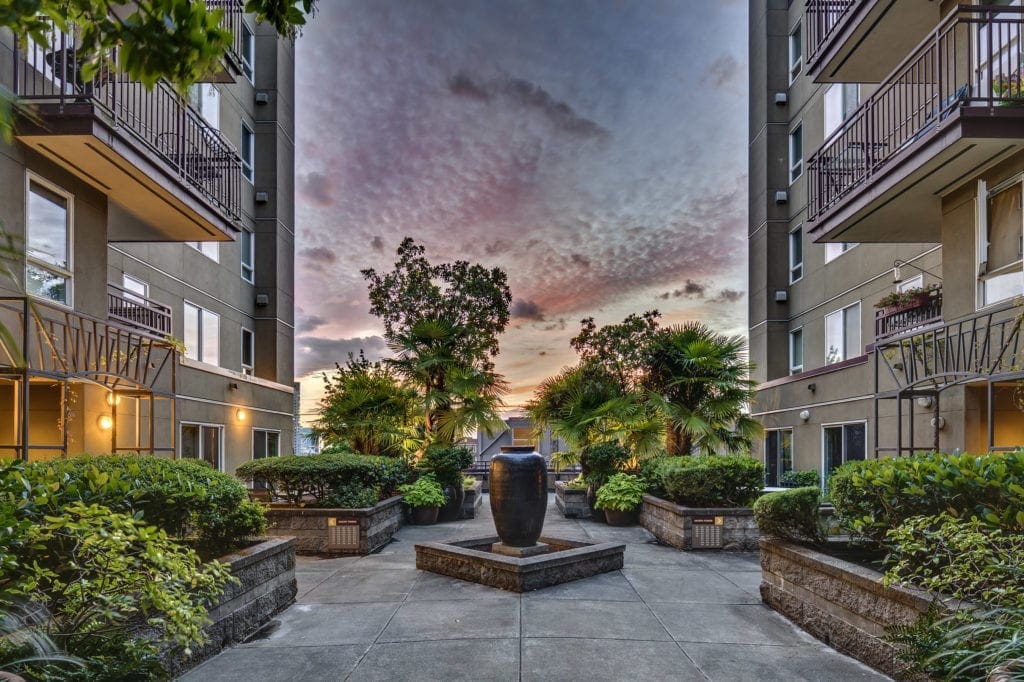 The overall health of a condo community is CRITICAL to any home purchase. Our dearly departed friend, Glenn had a saying "Cheap Man Pays Twice." Low dues mean no work is happening in the building. Poor management of a building means the building is not being cared for by the owners. We just recently got into contract representing the buyers on another condo building on Capitol Hill. The building is need of work and it doesn't have any money to pay for it. Big red flags for any future buyers.
The Plaza Del Sol is different. Since the beginning, it has had a group of very detailed and caring owners making sure every little nugget in the building has been thought through and addressed. The result of this effort is a stunningly maintained complex that has grown in value over the years.
Want your own personal tour of the Plaza Del Sol #314?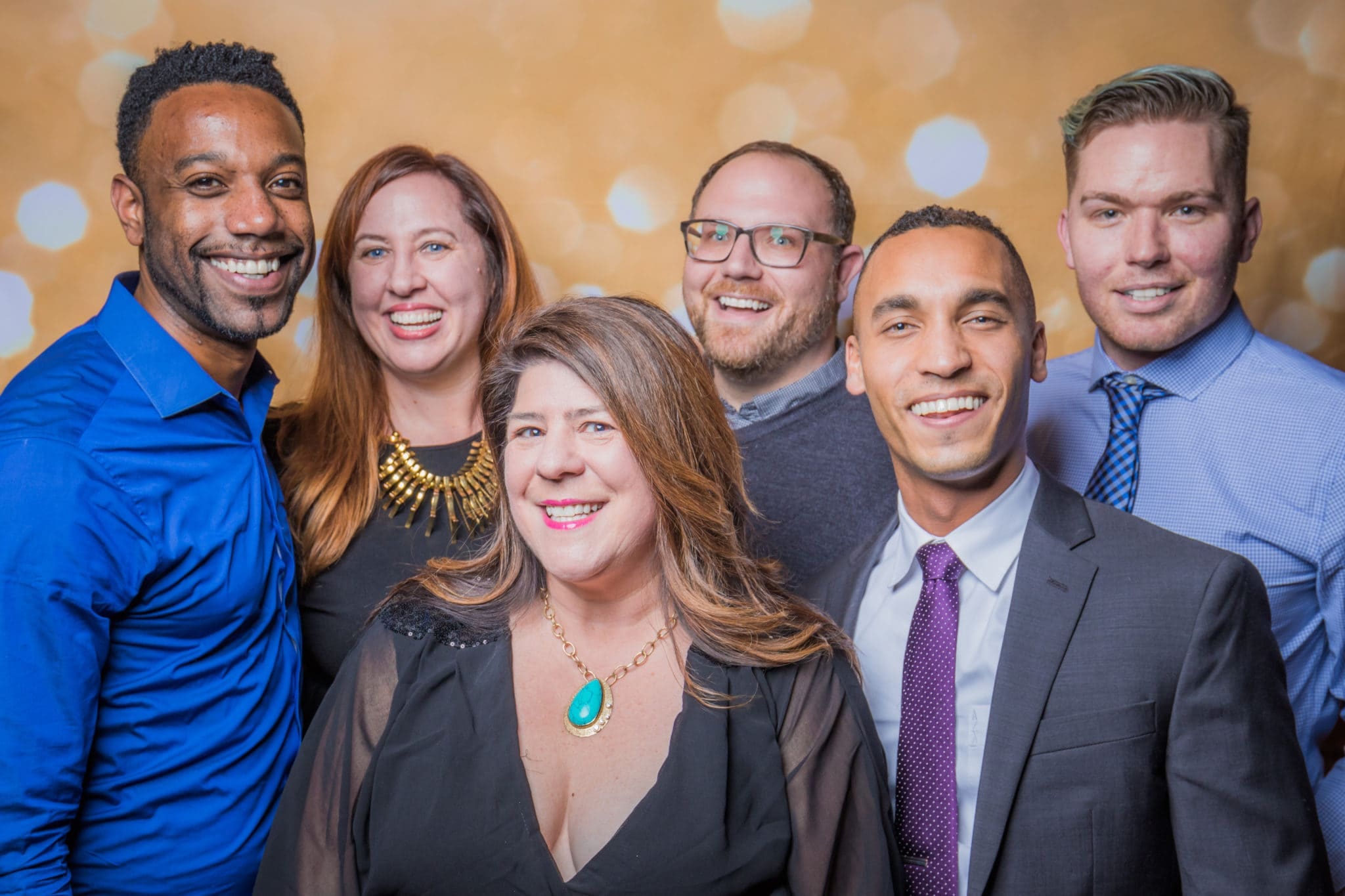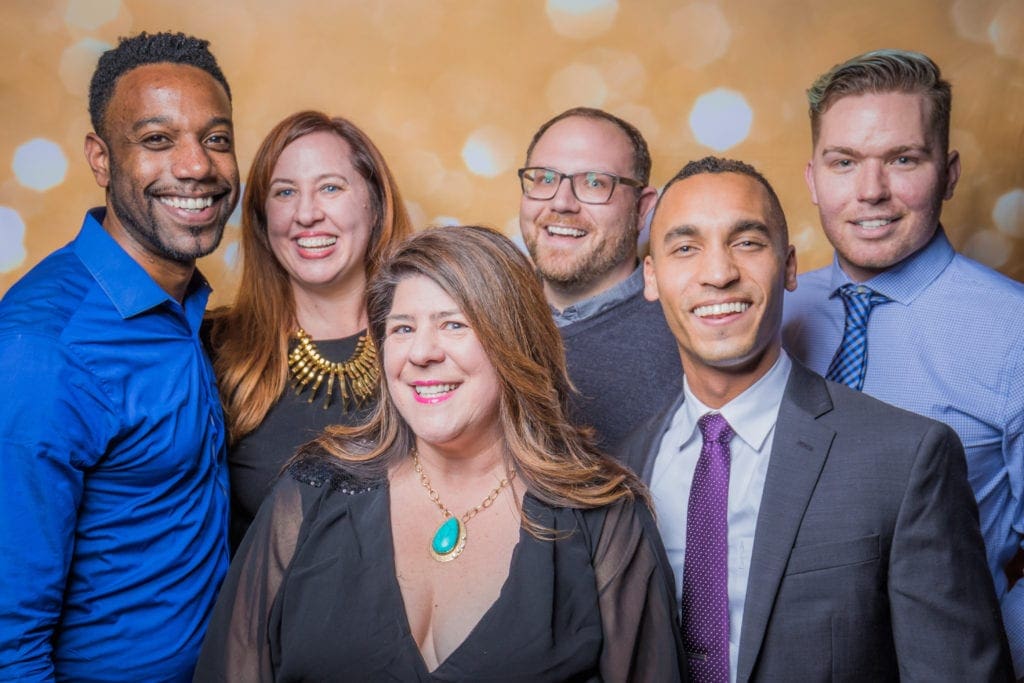 The picture above is the whole team. Go ahead and text 206-271-0264 and we will get you inside this stunning home. Or if an email is more your thing email us at thediva@teamdivarealestate.com 
See you soon!