The Central District is unduly overlooked in a lot of conversations about arts and culture in Seattle. Lower Queen Anne has Seattle Center and McCaw Hall. Pioneer Square has  a majority of fine art galleries. Capitol Hill has venues and arts galore. These neighborhoods are all denser than the Central District, which is still quite residential. However, there is a lot to see and do. Quite frankly, the arts in the Central District have been wowing us some dynamic shows of late.
Here are some of the venues, organizations, and cultural highlights of Seattle's vibrant and historic Central District.
The Central District Forum for Arts & Ideas
The CD Forum just kicked off its 20th anniversary season last month. This season is being curated by one of our favorite local performers, Dani Tirrell. We were already wowed by the season opener, Showing Out, featuring stellar local choreographer-dancers. In addition to performances, they also organize monthly dinners with prominent Black artists and activists, catered by top Black chefs. Follow them on Facebook for all the latest news and events.
Langston Seattle
Headquartered in its beautiful venue, The Langston Hughes Performing Arts Institute, Langston Seattle cultivates and showcases Black brilliance in all its forms. This weekend, Langston Seattle is co-hosting the closing night film of the Twist Queer Film Festival, Rafiki, (at The Egyptian in Capitol Hill), while at the Institute itself there will be amazing live performances for Earshot Jazz festival. Check out their website for more events, including community forums, artist lectures, and spoken word performances.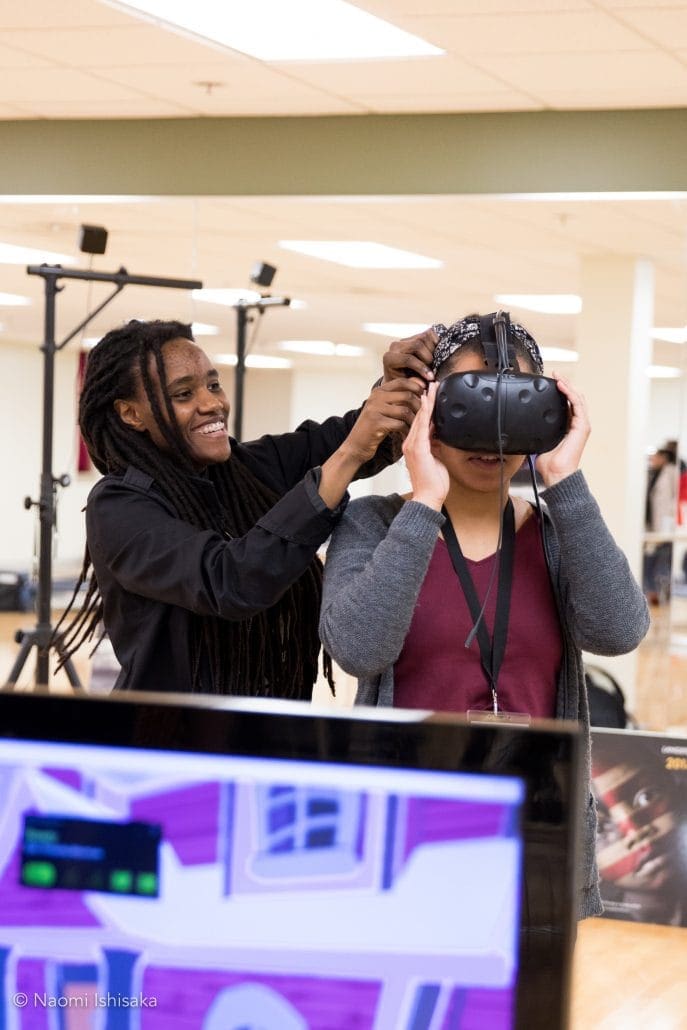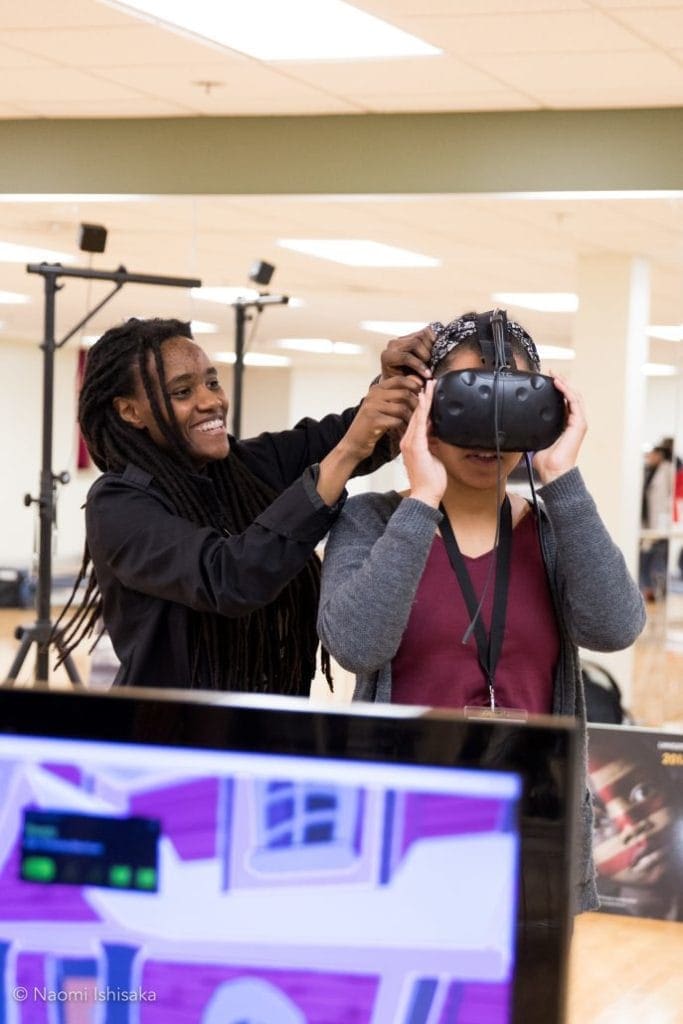 Pratt Fine Arts Center
From artists looking to continue their education to total novices exploring their creative side, from glassblowing to printmaking, Pratt Fine Arts Center welcomes all to its diverse programs. Classes can be over an intensive weekend or spread over 6 to 8 weeks, and new classes are starting regularly throughout the year. (They also have a youth program for kids ages 5-13 each season.) See all that Pratt has to offer on the website.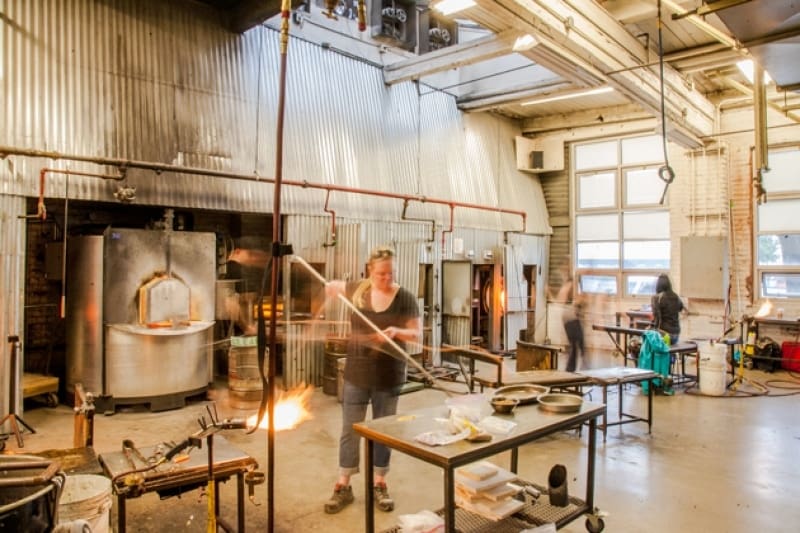 Coyote Central
Another arts education org specifically for the young one, Coyote Central teaches design, arts, cuisine, fashion, and more to adolescents of all backgrounds. Their CityWorks program decorates Seattle with site-specific public art made by youth with professional guidance. Their Hit The Streets summer projects specifically work with youth from underserved communities in Central and South Seattle to make public art for their communities. Learn more about this amazing non-profit on their website and save the date for their auction and party on December 1.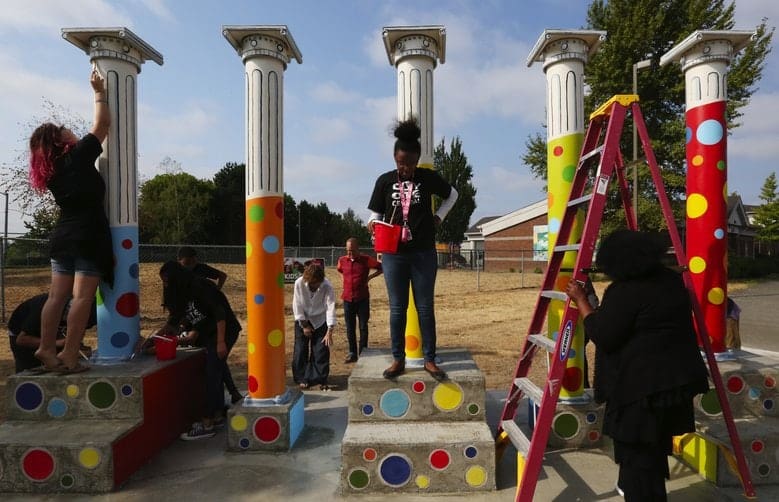 The Ethiopian Cuisine on Cherry Street
The Central District is also known as Africa Town because of its heritage as a home for many African immigrants. You'll find authentic Ethiopian restaurants around the neighborhood, but especially on Cherry Street. Until recently, this was also where one could find Amy's Mercato, the home of Seattle's best authentic injera, which you'll find at shops and restaurants around town. The bakers recently relocated to a larger spot in Columbia City, though. (That's close to our own home, so we don't mind!) You'll still find it at Tana Market, an Ethiopian market on the corner of Cherry and Martin Luther King Junior Way.
Our two favorite Ethiopian restaurants on Cherry Street are Meskel and Ras Dashen. A vegetarian platter will easily satisfy two people for lunch, but you'll want to eat the menu when you walk into the luscious smells. (We recently featured Meskel in another blog about making a day of it in the Central District. It's just so good and homey!)
View this post on Instagram
And So Much More
We're just scratching the surface here, and if you're willing to stretch to the edges of the Central District, you will find so much more.
There is, of course, the Northwest African American Museum to the south closer to Judkins Park. To the north, just on the edge of Capitol Hill, there is the Polish Home cultural center, celebrating its centennial this year. (FYI: Their fall bazaar is coming up on November 3rd and 4th, followed by their annual gala on November 10th.) Check out the websites of both to learn more about their ongoing programming.
So break out of the norm this fall and check out the thriving arts and culture in the Central District!
---
And While You're Exploring …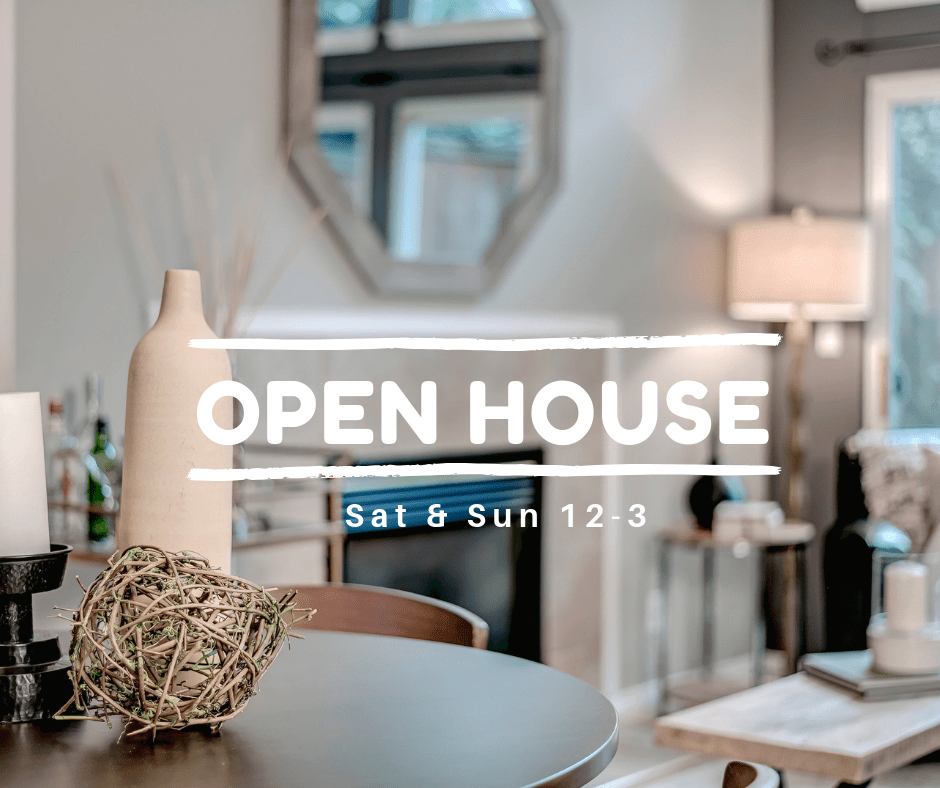 You guessed it. Tour our new Modern Central District Digs just around the corner from all those yummy Cherry Street Ethiopian Restaurants. This house parties like it's 1999 but no need to worry about upkeep. It has been lovingly updated inside and out. New systems, new appliances, new paint, and new carpet. Enough of the boring details. Let's talk about the soaring high ceilings and the open floor plan with excellent flow to your backyard patio. Talk about parties. This home can rock a party like no other. But if you're looking for a quiet place to grow into, this home is got that too. Three bedrooms and two baths all on one floor, including a sweet master with its own little balcony, and a garage with storage aplenty, means this home is functional as well as fun. So stop by on Saturday the 20th or Sunday the 21st from 12-3pm to tour this cool home and chit chat with Diva Dude Remington. And when you're done touring – Fat's is just minutes away. Chicken and Waffles anyone?