Lakeridge is an unincorporated area just south of Seattle and North of Renton. It is a treasure trove of midcentury modern architecture, but it's more than just the houses that we love. The people and the places make it truly special. Lakeridge is one of those places that maintain a sincere, small-town feel, despite being situated in a major urban area. It is now a mature residential community, with gorgeous vegetation, winding roads, and—of course—many great views of Lake Washington.
A Community with True Diversity
The redlining laws that segregated Seattle sadly included Lakeridge as well. Post World War II, the community began to grow with the addition of many ranch houses, typical of tract housing at the time. Only whites could buy them, though, until redlining was made illegal at the federal level in 1968. In short, Lakeridge began with a uniform population living in fairly uniform houses.
In decades since, however, Lakeridge has flourished with the influx of families from near and far seeking a quiet community. Like a lot of south Seattle neighborhoods, it is more demographically diverse as a result. This is something to cherish, and which is actually becoming harder to experience as gentrification pushes through many Seattle Neighborhoods.
Lakeridge Swim Club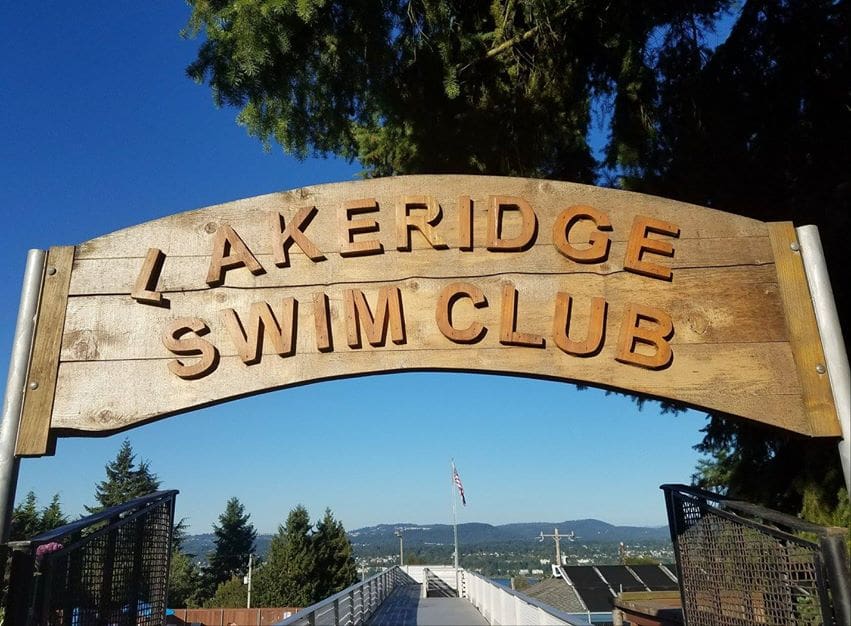 The member-owned Lakeridge Swim Club is open from mid-May through Mid-September. Offering a large wading area and six-lanes for competitive swimmers are hugely popular with the member families. They have water polo competitions and plenty of activities, making it a major hub for the community when school is out.
Sweet Independent Eateries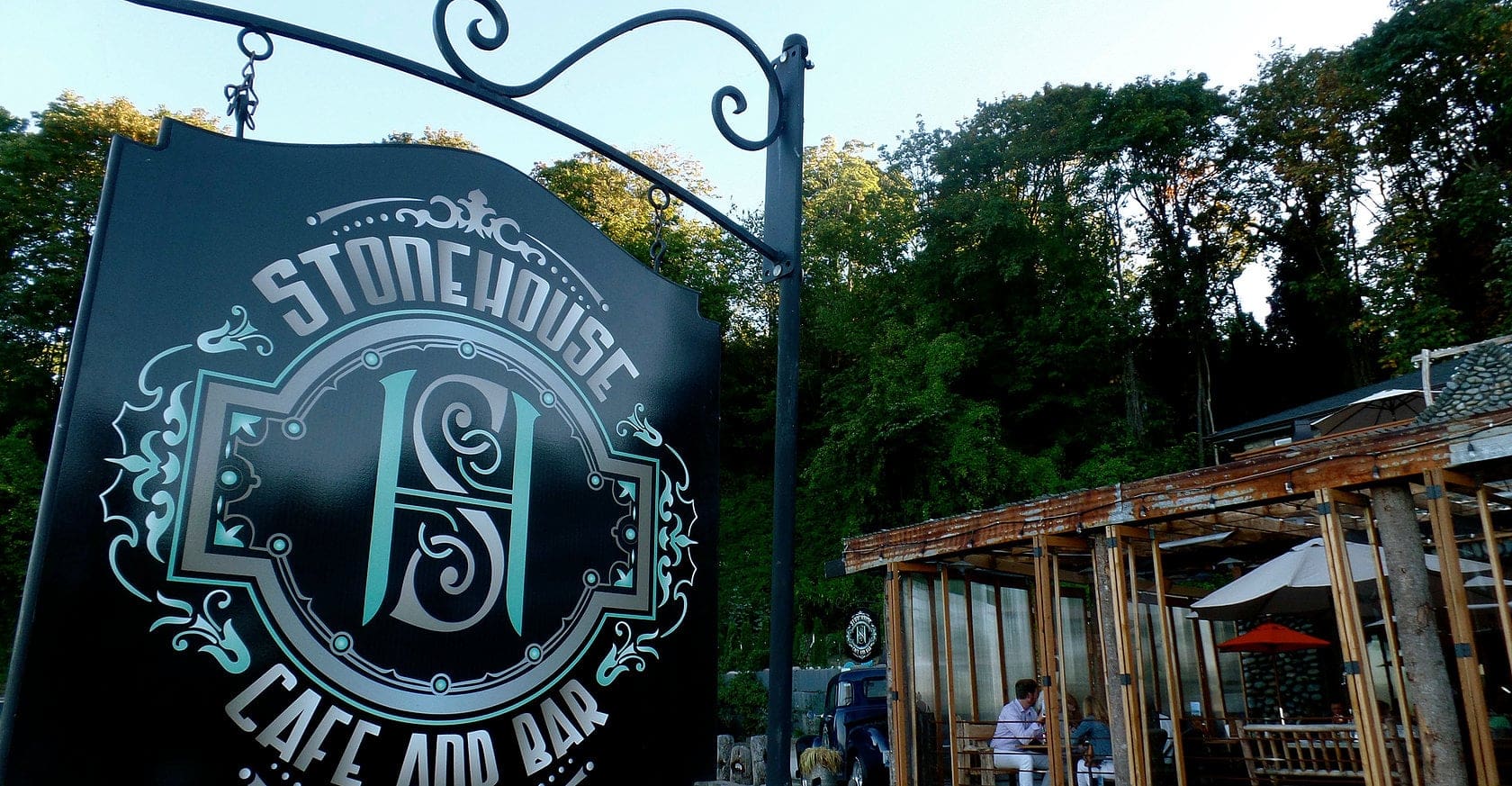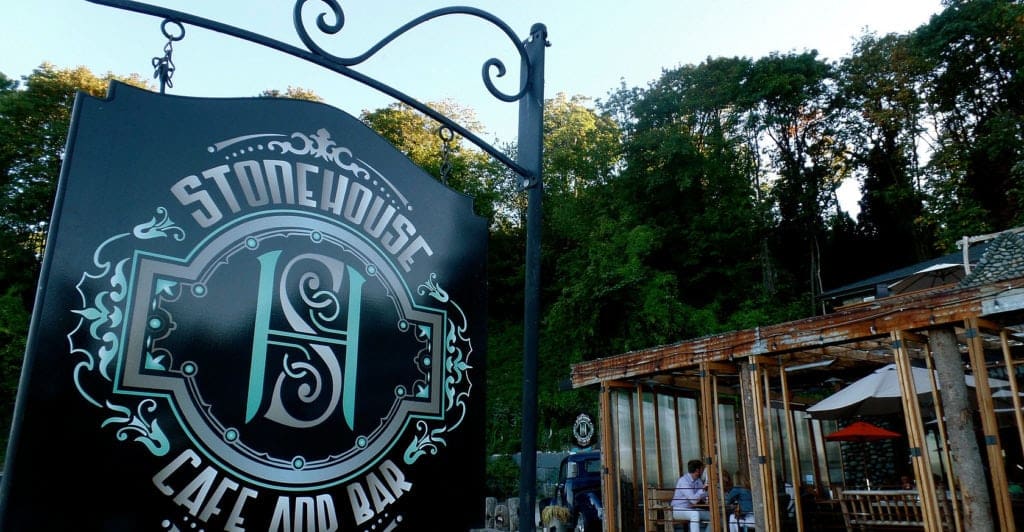 A community like Lakeridge wouldn't be complete without steadfast, independent places to eat and meet. The owners of the Stonehouse Cafe knew this when they opened in 2015. The building they preserved was first built as a Collier's Service Station, providing for the coal mining industry in the region (notably in Renton). That business had closed in the 1960s, and to reopen its doors 50 years later as a community-conscious diner made it instantly iconic.
Another Northwest institution is the Vince Italian family of restaurants. The original Vince Italian restaurant was established in South Seattle in 1957, but that original location is gone. The Lakeridge location, Pizzeria Pulcinella, isn't all that far from the original location and opened in 2009. It serves authentic Neapolitan Pizza (verified by the very stringent Verace Pizza Napoletana Association). Try it out, and you'll enjoy a slice of authentic Italian food and Seattle history.
Lakeridge Park


Locals will still refer to Lakeridge Park by its two primary features: Dead Horse Canyon and Travis Creek. The creek has carved the canyon over many years, and its steep edges are surrounded by towering trees and massive ferns. Seattle has a handful of parks that make you feel as if you've stepped into the deep woods, right in the middle of the city. (Interlaken and Schmitt's Park are other good examples.) Lakeridge Park is definitely one of those but has the added bonus of being just a block away from Lake Washington, where Travis Creek ends.
It isn't a huge park. You can walk a round trip on the trails in under an hour, which means you can fit a relaxing hike into almost any schedule.
Shopping at the Renton Farmers Market

Last but not least, you can also get fresh locally grown produce in the summer at the Renton Farmers Market at the Piazza in downtown Renton. Every Tuesday, June through September, you'll find all the best fruits and veggies, herbs and flowers, baked goods, honey, meats, and cheeses. You can even get a hot meal to eat at the market or take home. (We also recommend checking out nearby antique stores for some great additions to your own mid-century modern crib.)
Bonus: For year-round shopping ease, The Landing in Renton has the big box stores, multiplexes, restaurants, and services you expect.
---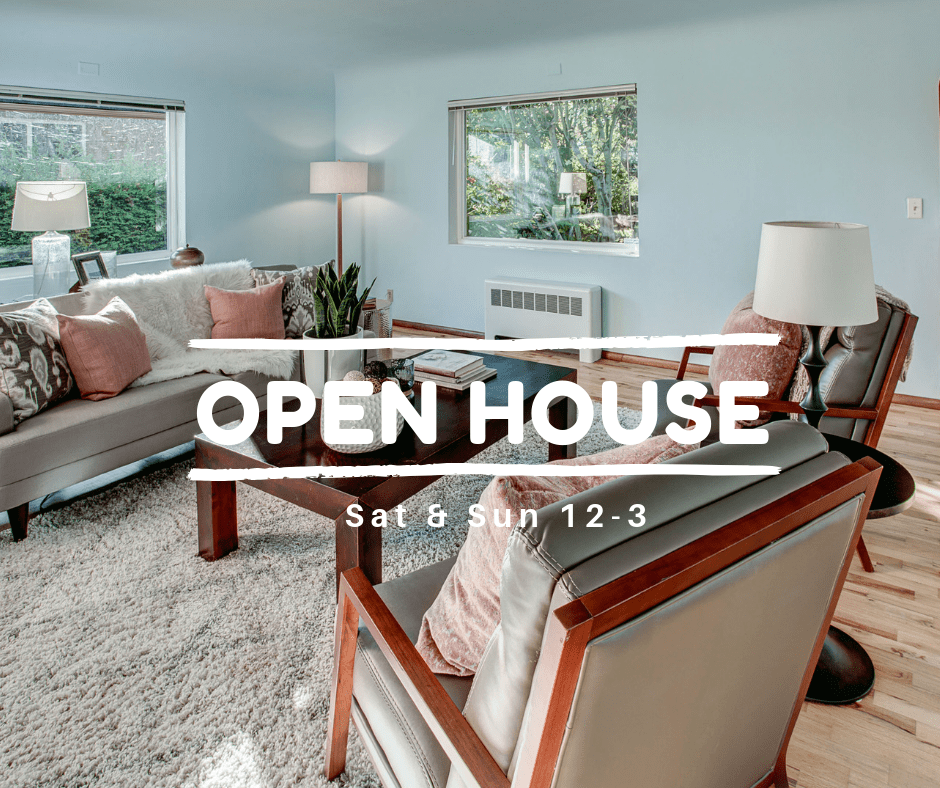 Surrounded by trees on an oversized lot, our mid-century home is a getaway in south Seattle. Stunning original details, amazing spaces inside and out for entertaining and living. Gatherings of any size will enjoy the formal living and dining rooms. Enjoy morning coffee in the kitchen nook space or cook for your whole clan this holiday season. Movie or game nights will be epic in the large family room with its own fireplace. Step out onto the deck to enjoy views of the Cascades and Lake Washington or pick your own grapes, apples, pears, and plums – right from the yard. Explore this marvelous home and wonderous neighborhood at our open houses.