People around the country will be celebrating Mother's Day in quarantine, and we think moms really need some extra love this year. Parenting is never easy, but when you throw in homeschooling and the added pressures of the COVID-crisis? It's nuts, and the game may have changed forever.
Some straight dads are just waking up to how much work their wives do, momming and often holding down jobs, too. We hope they work extra hard to show some appreciation this year. (And hopefully those hardworking moms get more support in perpetuity.) For everyone celebrating Mother's Day in quarantine in Seattle this year, we have some tips.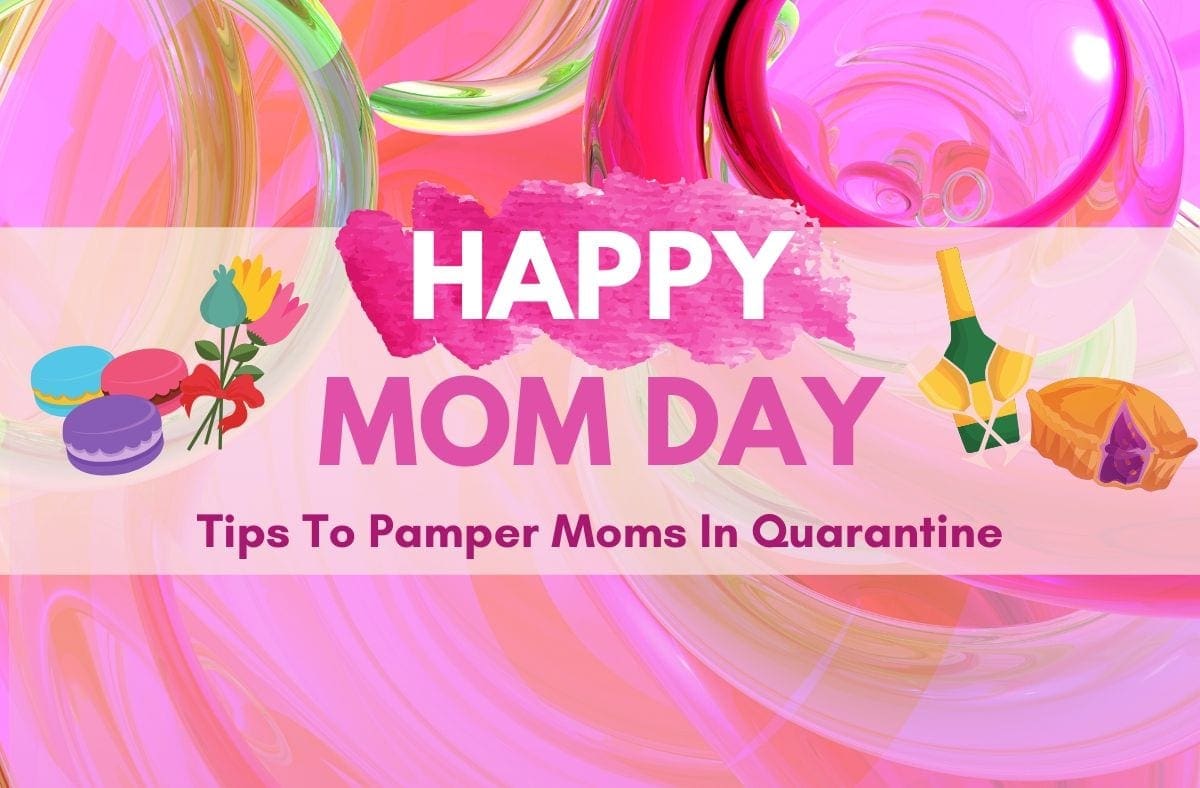 The usual treats of flowers, sweets, and brunch apply and are actually perfect choices this year. The traditional flowers beautify the home, where we are all spending more time. The brunch to-go saves everyone time, and there are just so many scrumptious options available. And after a good meal, have something sweet for mom to savor herself.
Team Diva's Pics for Supporting Moms While in Quarantine
We have rounded up an amazing list of local businesses. Before you reach for that app to order something online for mom, please remember that there are some hardworking mom(-and-pop) business owners who could use that cash. Here is our list of local businesses that will help you handle Mother's Day in quarantine around Seattle.
South Seattle
For a Mother's Day Meal: Homer and Super Six
The delicious Mediterranean and Middle Eastern fare of Homer on Beacon Hill is perfect for a shared meal. And it is so good—perfectly spiced, cooked over wood fires, the flavors just pop perfectly. Homer also sells bottles of wine, beer and cocktail kits to complement the meal. We recommend the stuffed pitas, lamb ribs, and roasted chicken.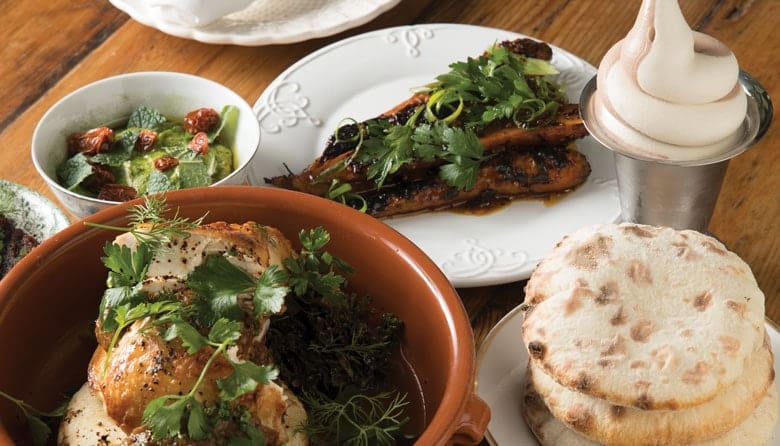 All of you in Divaland know that we also love Super Six and Marination for Hawaiian-style munchies. Super Six is offering a special Mother's Day Brunch pack, featuring malasadas, quiches, coffee cake and more. Plus, they have a bar menu to-go with rotating cocktails. Delivery is free for orders of $60, so you don't even need to run out to Columbia City to grab your goodies.
Bill "The Pie Guy" Hart baked his first pie in 1971 and has been in the baking biz for nearly 25 years. His current operation is Baked From the Hart in Mount Baker. A long-time Seattle resident, Hart specializes in classic tarts and pies, both sweet and savory. You can go for a full-sized dessert, or mix and match bite-sized and personal-sized portions, too. Mr Hart is truly a sweetheart, and his desserts are just as sweet.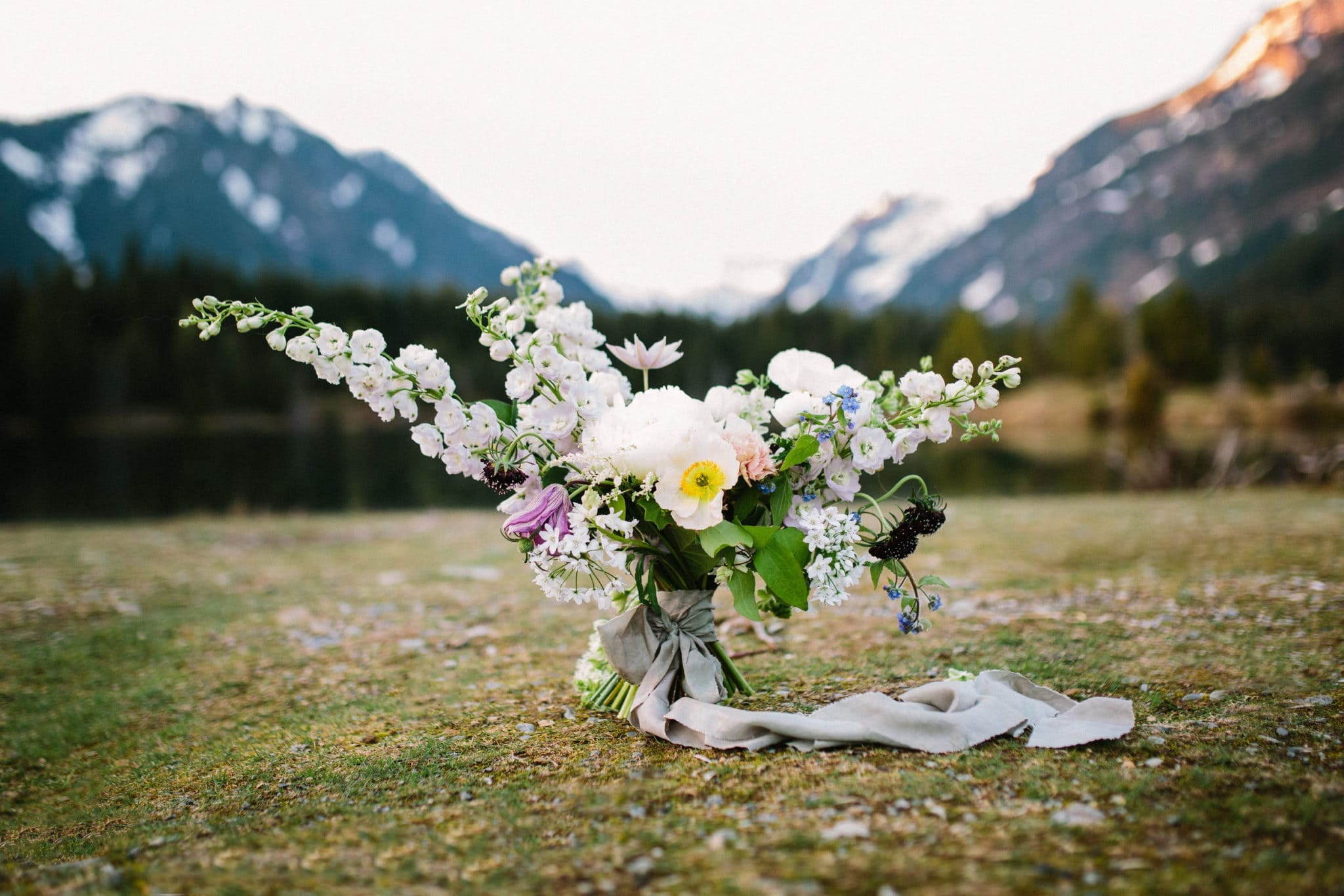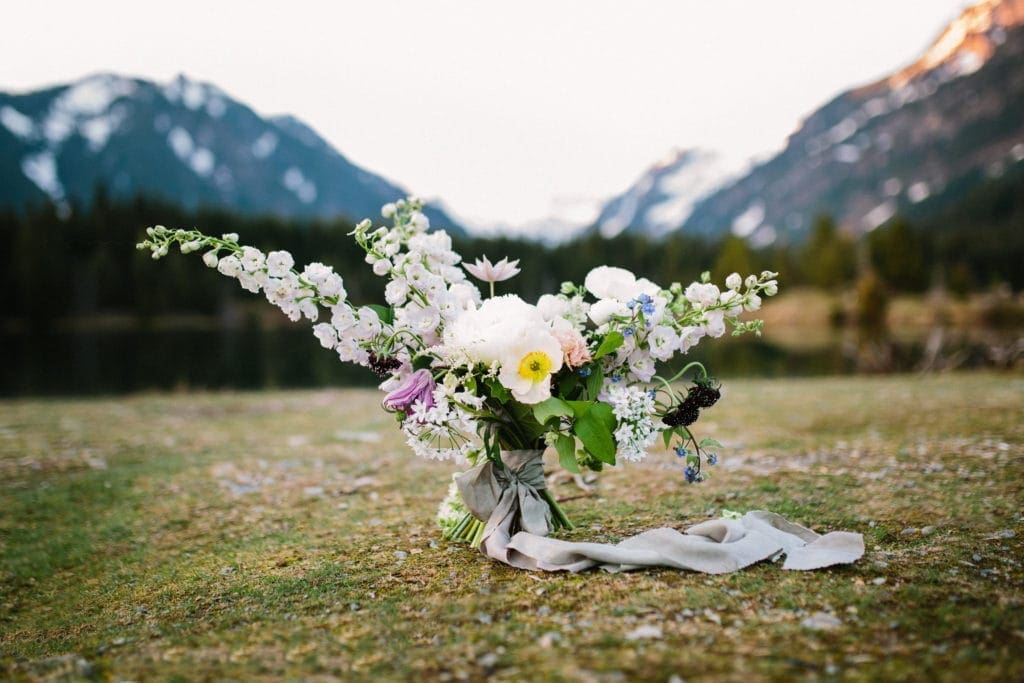 Columbia City Bouquet in (you guessed it) Columbia City is open an extra day this week for Mother's Day. The shop is usually open Monday through Friday (pick-up only) during quarantine, but you can pick-up on Saturday, too! Who cares if mom gets her flowers a day early? They'll be just as lovely the next day, too.
West Seattle
A very flavorful, omnivorous Mother's Day dinner? Handled in one, thanks to Lady Jaye. They have picnic meals all set to feed four. It includes a smoked whole chicken, mashed potatoes, herb gravy, roasted cauliflower and buttermilk biscuits. Add in a cocktail kit and you have a party. They have several four-serving kits to choose from, including Bourbon Crusta, Manhattan, Old Fashioned, and the gin-based "Guns and Rosemary."
View this post on Instagram
Have fussy eaters that want something more a la carte? West Seattle so often gets overlooked by Seattle food fans, but it's actually amazing. (And because of transit issues, it's just easier to stay on one side of the Duwamish for a stress-free Mother's Day in quarantine.)
The ever-so edible Dumplings of Fury is still churning out the good stuff for take-out. The bevy of dumpling flavors, noodles, and rice bowls make it easy to mix and match and feed a crowd of diverse tastes. It's centrally located in Alaska Junction, too, where we also recommend looking for sweets…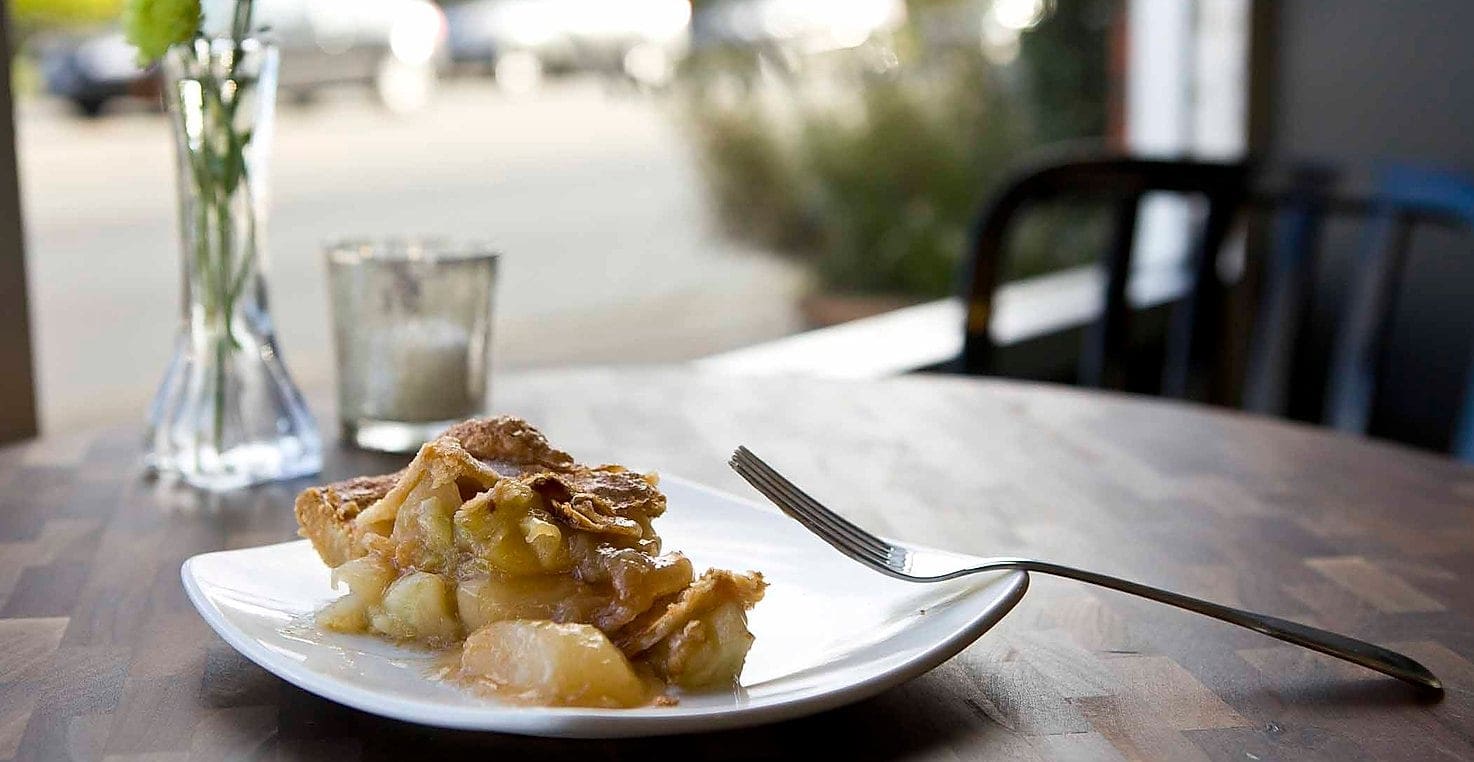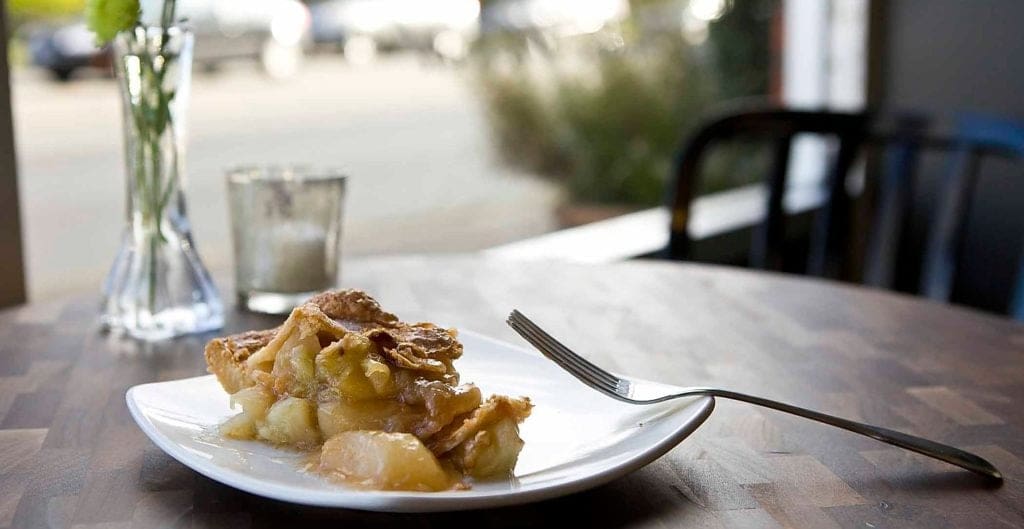 Holy cow, the pies here are so effing good. We're entering peak Strawberry Rhubarb Pie season, so that may be hard to resist, right at the top of the menu at A La Mode Pies. But if you want something creamier and fluffier, Mexican Chocolate and Key Lime Pie are perfect choices. Obviously, choose the one that mom will want most…even though she'll definitely need help finishing it.
Flower Lab offers a subscription service, and customers have seen no interruption there. They are still crafting gorgeous bouquets for delivery. For everyone celebrating Mother's Day in quarantine, you can also get a luxurious display. Check out their diverse options and give your home a gorgeous tribute to mom.
Central Seattle
For Mother's Day Meal: Serafina and Lark
Serafina is renowned for its Italian cuisine, so what could be better for a Mother's Day in quarantine al Italiano. They are offering three-course meals for take-out from their Eastlake location and delivery. Feast on brioche French toast with honey bourbon bacon, spaghetti carbonara with morels and duck egg, and a lemon panna cotta. Top it off with their cocktail kits of bellinis, mimosas and spritzes. Truly, la dolce vita.
View this post on Instagram
On this list, Lark is sort of a one-stop-shop on the edge of Capitol Hill and First Hill. You can order dinner and a Mother's Day gift. The gift includes a bouquet and a smorgasbord of farm-to-table sweets. Oh… AND a bottle of Pierre Gerbais champagne. This week's dinner options include a mouthwatering spread, with fresh halibut entree or a vegetarian option. Yum! Oh… and speaking of YUM.
For Mom's Sweet Treat: Lady Yum
Does mama love her macarons? Then get some and Lady Yum in Pioneer Square. Their colorful, creamy-crunchy concoctions feature classic flavors and seasonal ones. Spring brings Amarena Cherry Dark Chocolate and Passionfruit. They even have specially package assortments for the occasion, with a little of everything to please mum (and possibly others if she wants to share).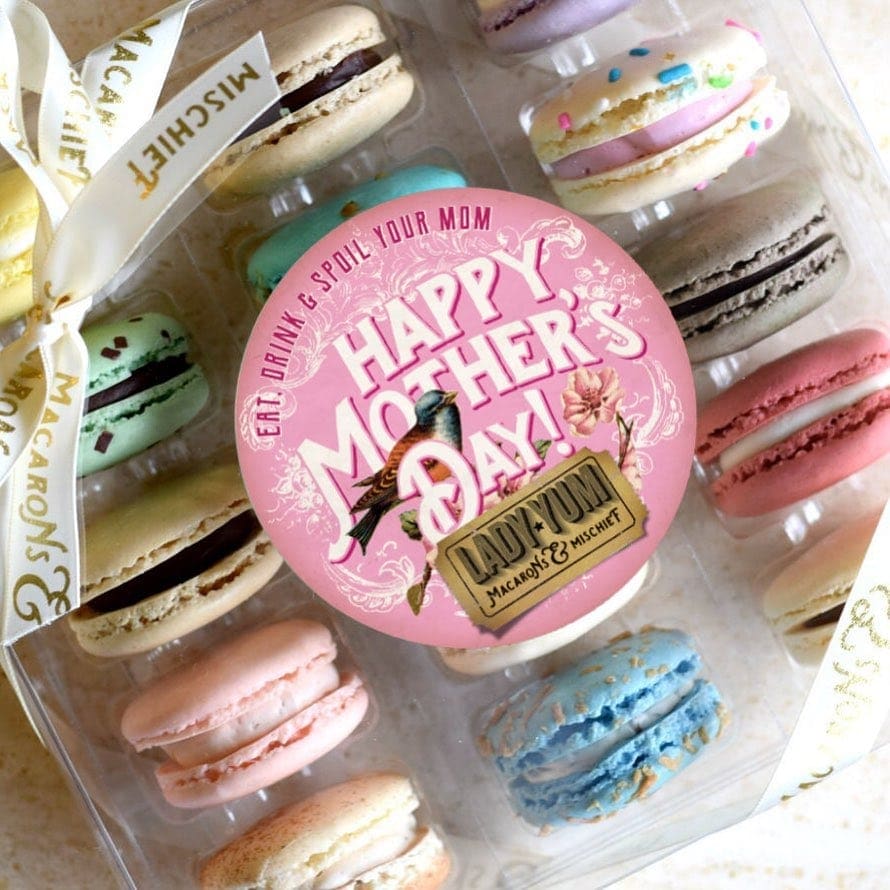 Naturally, Pike Place Market in the heart of Downtown is a perfect place to buy flowers for Mother's Day. In quarantine, it's a lot quieter, but some of the florists are still there. And because it is such a community space, even grocers are setting out bouquets on behalf of local flower growers on days when the florists are away. The proceeds of those go to benefit the market's fund for farmers and vendors, to help ensure that this landmark outlasts this strange time.
Central Seattle
For Mother's Day Meal: Tilth and Opus Co.
Maria Hines's Tilth is destination dining in Wallingford. Everything is always seasonal and perfectly fresh. For Mother's Day in quarantine, customers will feat on asparagus mushroom tarts, roasted lingcod, and carnaroli rice pudding with strawberry rhubarb compote. To ensure it comes together perfectly at the table, the meal comes with specific, easy-to-follow reheating instructions. (Feel free to add on a bottle of champers, too.)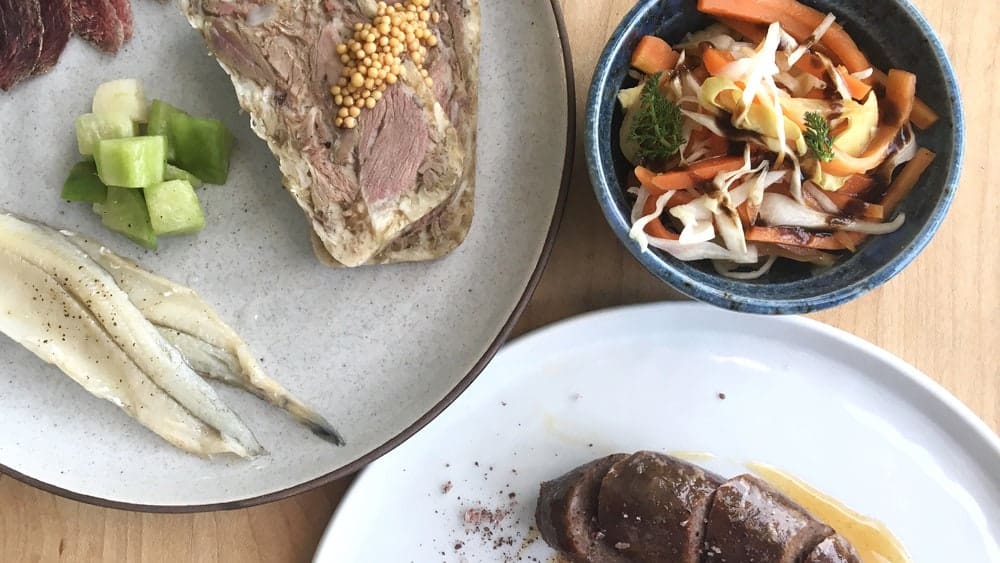 "Opus Co. is now Opus GO," quips this delicious spot in Greenwood. You can pre-order up to five days in advance, too, so things are handled well in advance. Sundays regularly feature Brunch Boxes, which will be perfect for a light meal with mom. Bonus: If people in the fam have food allergies, Opus Co is especially good at listing possible allergens (and what is NOT a concern) upfront on their weekly menu. Peace of mind is priceless these days, isn't it?
For Mom's Sweet Treat:
Southeast of Greenlake in the microhood of Tangletown, you'll find one of Seattle's most unique sweet shops. The beloved, long-running Hiroki serves classic European and Japanese pastries and inspired mixtures of the two. For the discerning mom who wants something exquisite, but not the usual fare, you can find something just for her at Hiroki.
For Flowers: LaVassar Florists
This family-owned business has been beautifying Seattle homes and occasions since 1968. LaVassar Florists between Maple Leaf and Wedgwood will do mom right with their designer bouquets. (Best to order soon, too. They'll be popular. They always are.)
---
To all the moms and families celebrating Mother's Day in quarantine this Sunday, we wish you the happiest, stress-free day you could hope for.