Nestled in South Seattle, the 98118 zip code is one of the country's most diverse zip codes. This area of Seattle is bustling with friendly businesses, worldly restaurants, and versatile public space. From here, you also have excellent access to the rest of the city as well; the area is a major artery for local transit including Seattle's convenient Link Light Rail.
Let's Tour this Modern Home in South Seattle
I'm Rocky Flowers with Team Diva at Coldwell Banker Bain. Join me for a video tour of this Modern Home in South Seattle! In this video tour, it is my pleasure to show off a few of this home's not-to-miss highlights. Explore what I love about this Diva Dwelling's inviting layout, and check out a few of my favorite spaces. The primary suite, the chef's kitchen, and the bonus room are all must-see. 
And don't miss the scenic yard—here you've got your very own outdoor oasis, all while having city conveniences at your fingertips. I love everything that this South Seattle neighborhood has to offer as well, from delicious local eateries to all of the greenspaces. Thank you for joining me in exploring this Modern Home in South Seattle! 
---
Top 5 Highlights of this Modern Home in South Seattle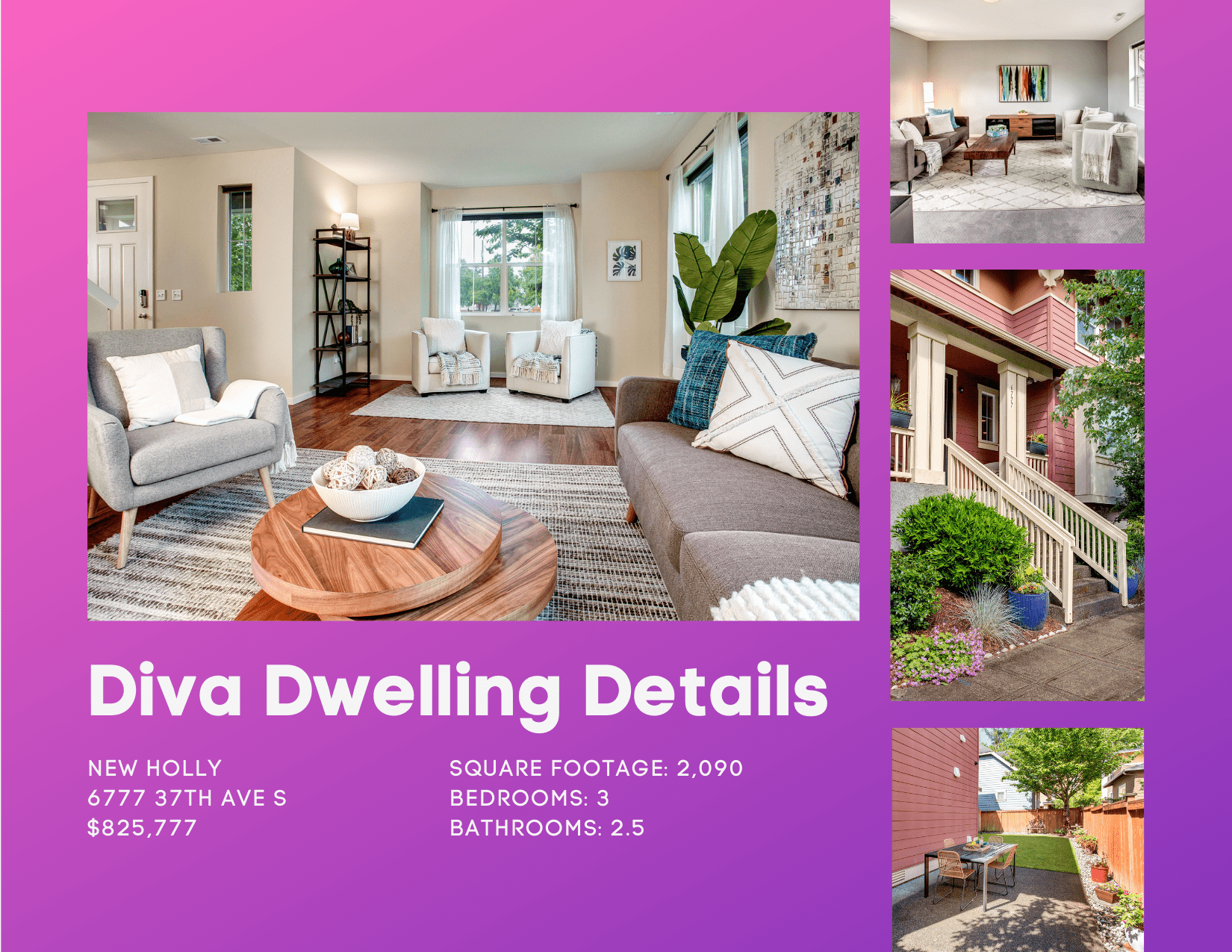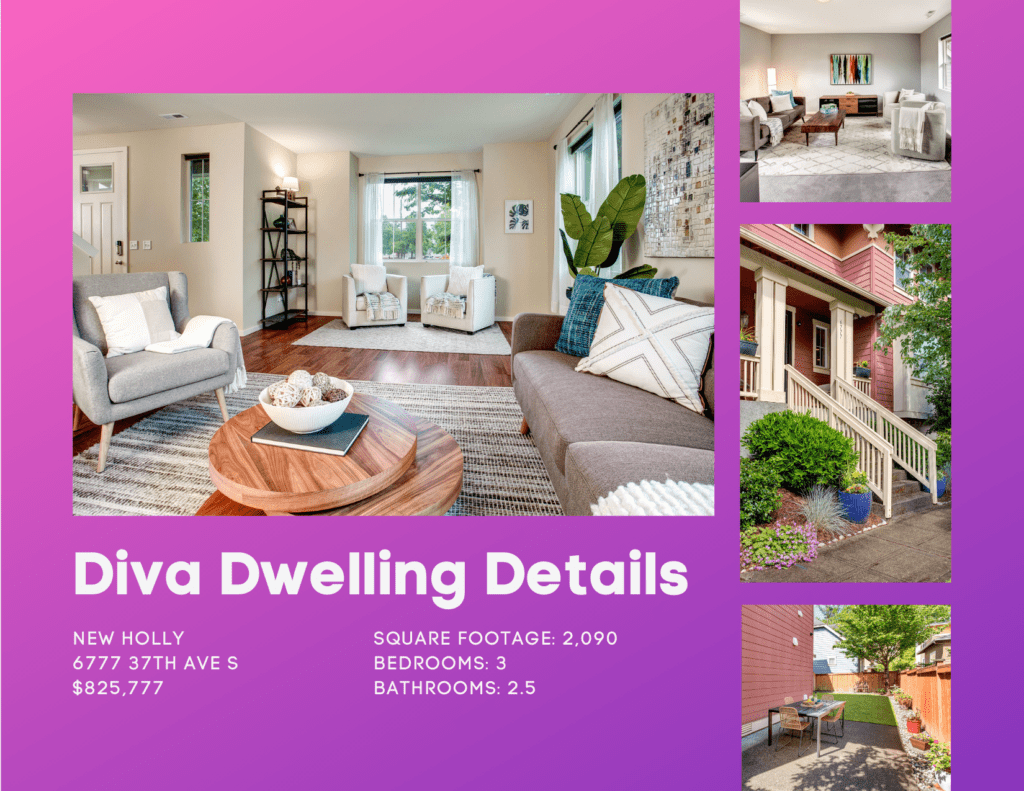 Stylish comfort and easy-breezy convenience in the city, what more could you ask for? This Modern Home in South Seattle offers spacious living with a fantastic layout, plus outdoor spaces that promise summertime perfection! Before I dive into my very favorite highlights of this home I wanted to be sure and point out all of the updates that my Diva Dwellers made to this home. 
Our Diva Dwellers took the time and energy to go the extra mile with improving this Modern Home in South Seattle. They installed high-quality carpeting with memory foam padding on the stairs and in upstairs spaces for an extra-luxe experience. There are also quality window blinds installed throughout, which come in super handy! 
Several outdoor upgrades have been made as well. Our Diva Dwellers had custom railing designed and installed for the patio steps that replicated a mid-century railing pattern. They also had a privacy fence installed between the street and the backyard patio area to offer extra seclusion. I also just love how they have transformed the outdoor getaway with organic soil landscaping, beautiful shrubs, and flowers. It's a sweet slide of paradise ready for vacation-like hangouts! 
Ok, let's get down to business! Here are the top 5 features of this Modern Home in South Seattle: 
A Layout Where the Energy Flows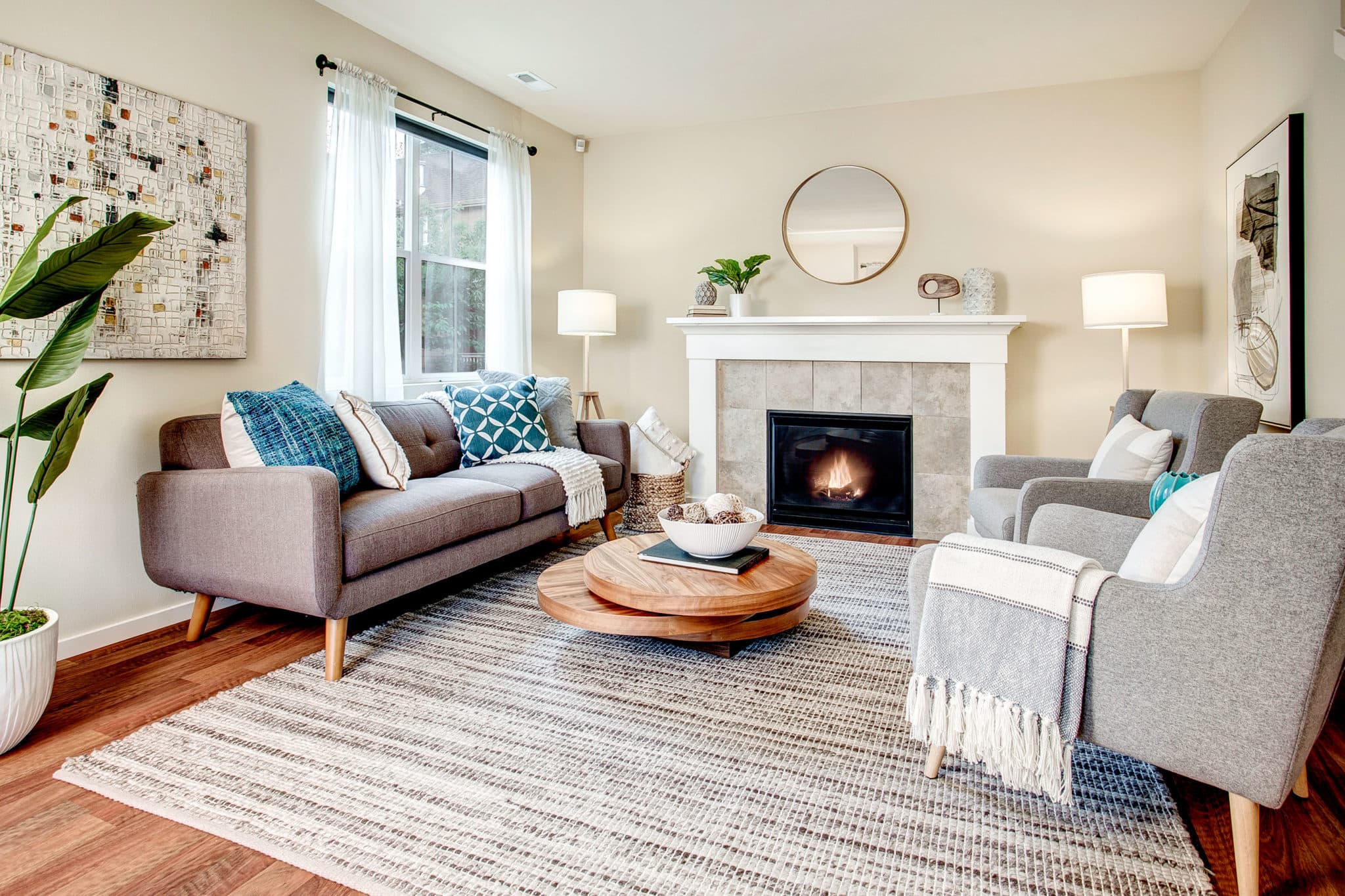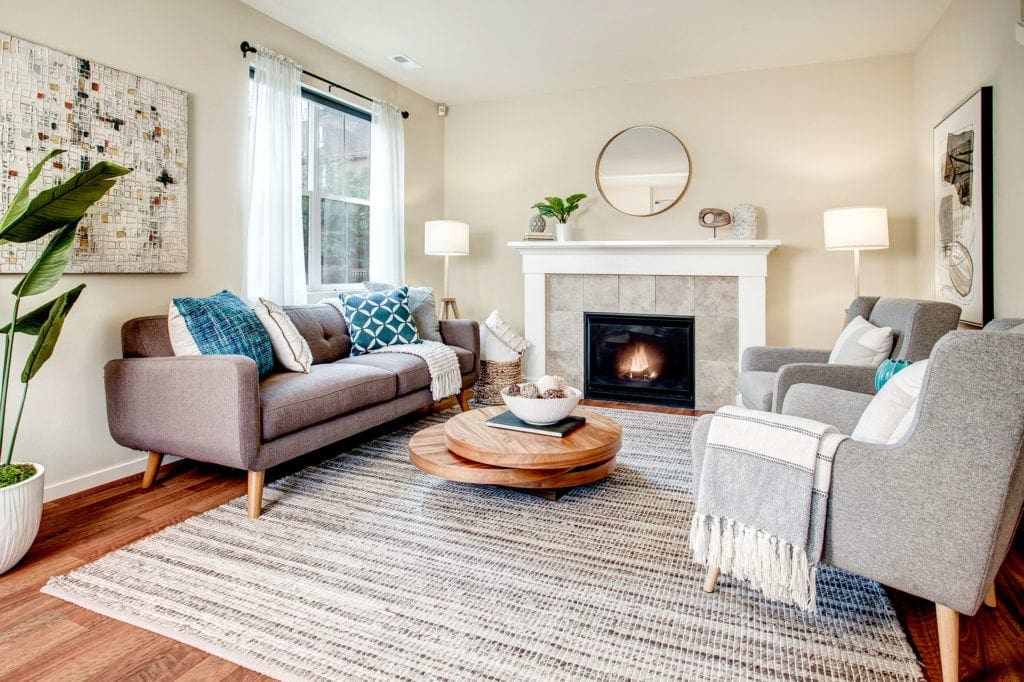 I'm a true believer in having separate spaces. But don't get me wrong, I love an open-concept floor plan! Well, it just so happens that this home promises the best of both worlds. All of the living space is spread out on 2 floors. There is one floor for entertaining, and another floor is a private space. 
As soon as you walk in through the front door, you can feel the joyful energy flowing. The living room is not too big yet not too small, and it inspires the energy for your mood. For those times you want to cuddle up and relax with a book or a glass of wine, the fireplace offers the perfect ambiance. But humans are social creatures too, and this room is perfect for entertaining family and friends with plenty of space to accommodate everyone. It naturally flows into everyone's inevitable gathering space, the chef's kitchen. 
Chef's Kitchen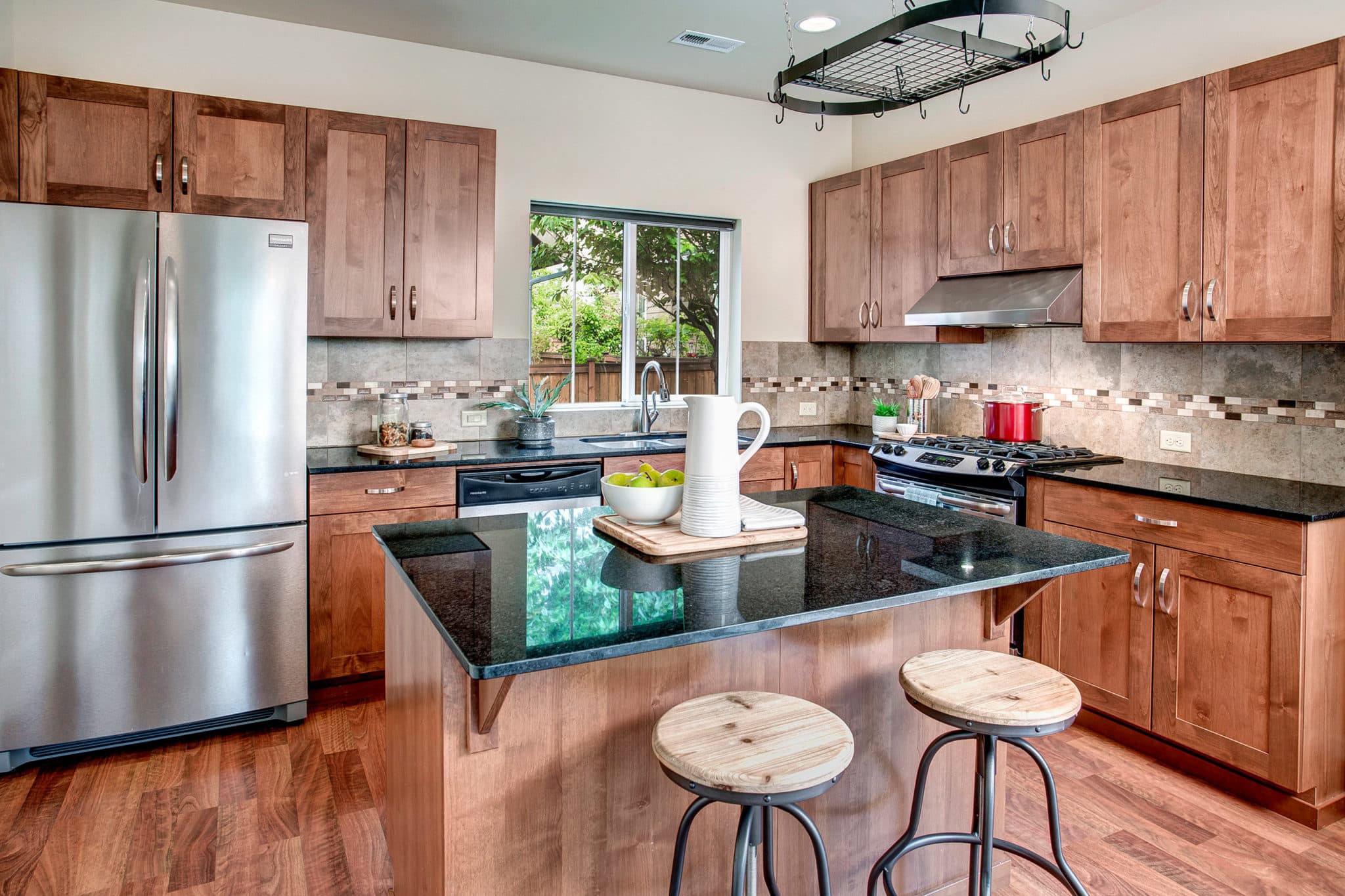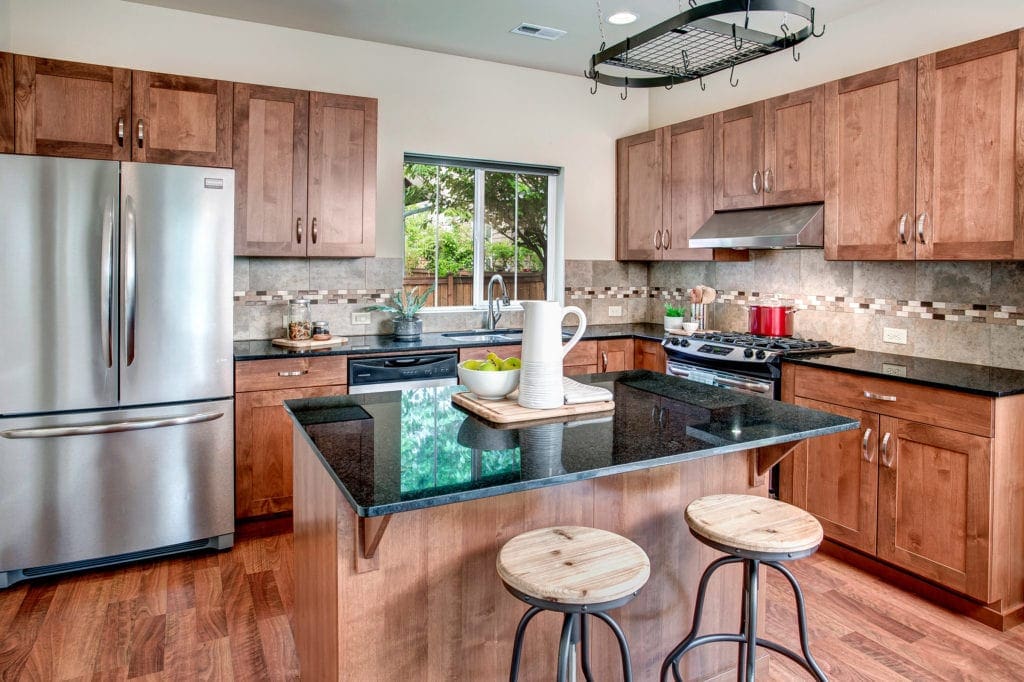 Calling all cooks, bakers, and entertainers! This kitchen is designed to make preparing every meal a breeze. Even bringing in the groceries is convenient as the kitchen provides access to the 2-car garage. Whether you are baking up a storm or whipping up gourmet meals you would be hard-pressed to find yourself short on work space. Plenty of counter space and a kitchen island provides a blank canvas to let your culinary imagination run wild. Modern appliances including a gas stove will make cooking and cleanup a breeze. 
Modern Home in South Seattle Shows Off a Heavenly Primary Suite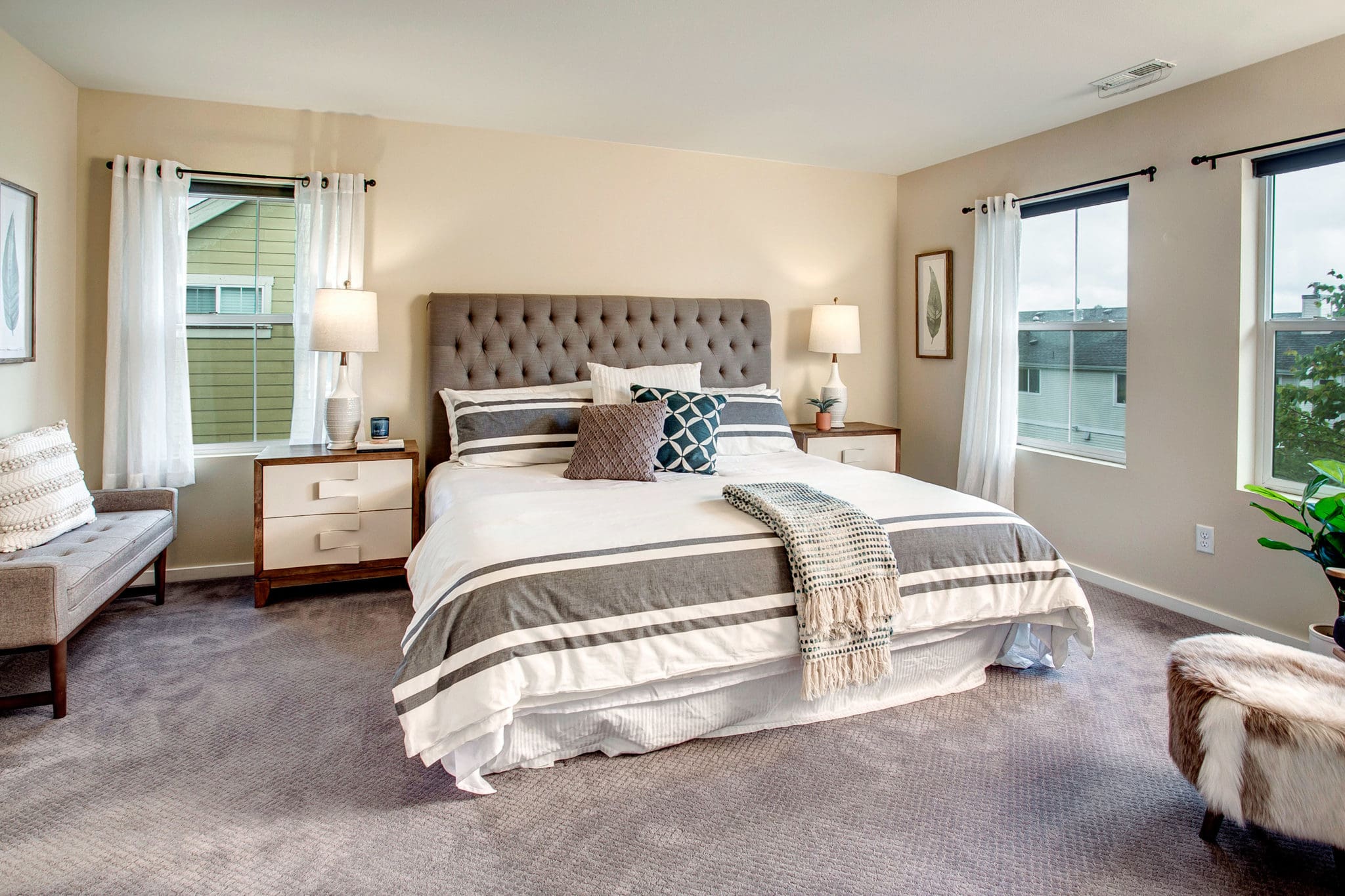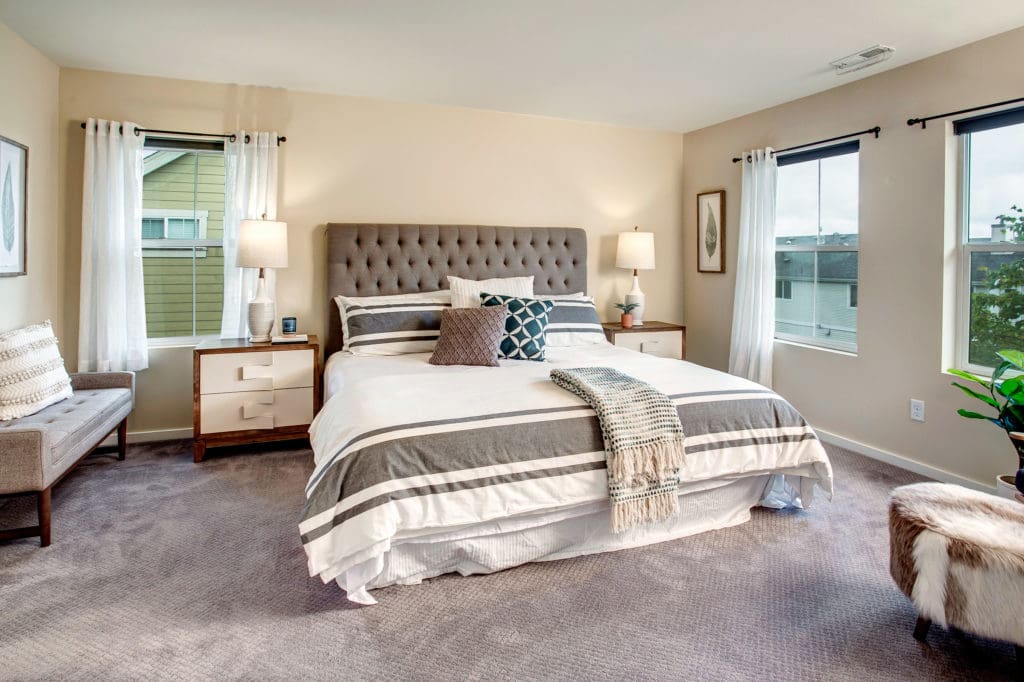 The primary suite is your private haven. There is no better place to rest and recharge in style, and this room has everything you need to feel like royalty in your home. The bedroom is ample and easily houses a king-sized bed along with added furniture. Create a peaceful sitting area, or set up a desk where you can journal. I don't know about you, but I love clothes and the walk-in closet will house all of your everyday wear no matter the season and all of your fab accessories, too. 
However… I really think my favorite part is the spa-like primary bath. Soaking tub, anyone? Fill up the tub and relax with a glass of wine and bask in the natural light. This primary suite will bring out the divine in all of us! 
BONUS! Bonus Room is Brimming with Versatility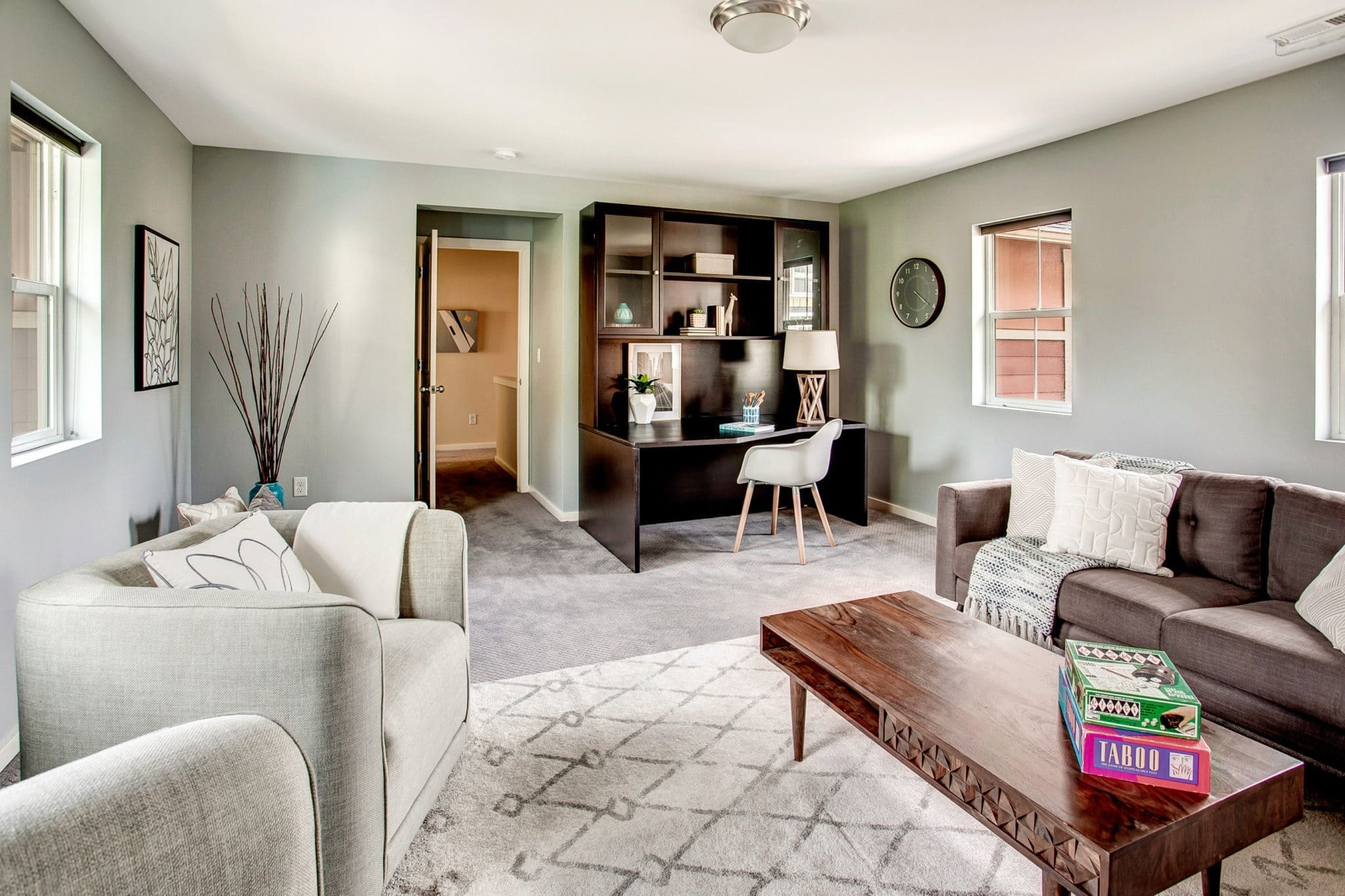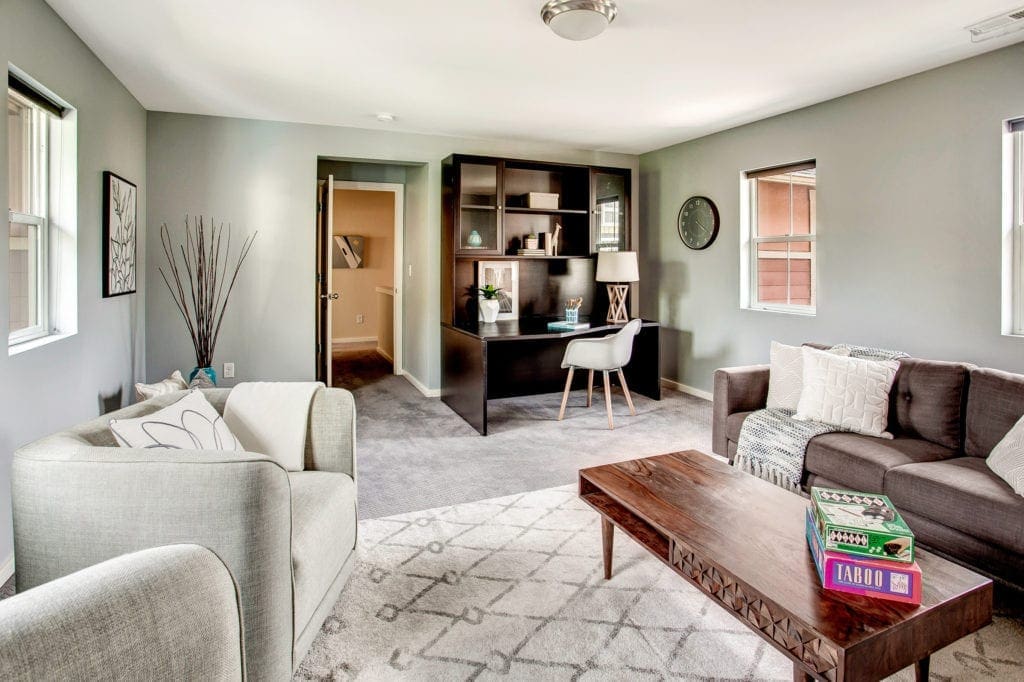 Ok, I could not choose just 5 top highlights so as a bonus I want to call attention to the bonus room! Our lives are ever-changing and it's a blessing to have space in your home that can flex to your needs. The bonus room is the perfect place for a private den to veg out in and catch up on your favorite TV shows. Or maybe you have always wanted a home theater; paint these walls black, get your big screen, and start charging admission! 
Many of us also discovered during this past year that a home office can be invaluable. Perhaps you'll create a home office and/or homework center in the bonus room! But you can also use this as extra space for guests. Whatever you decide to use it for, your imagination is your only limit. 
Scenic Storybook Yard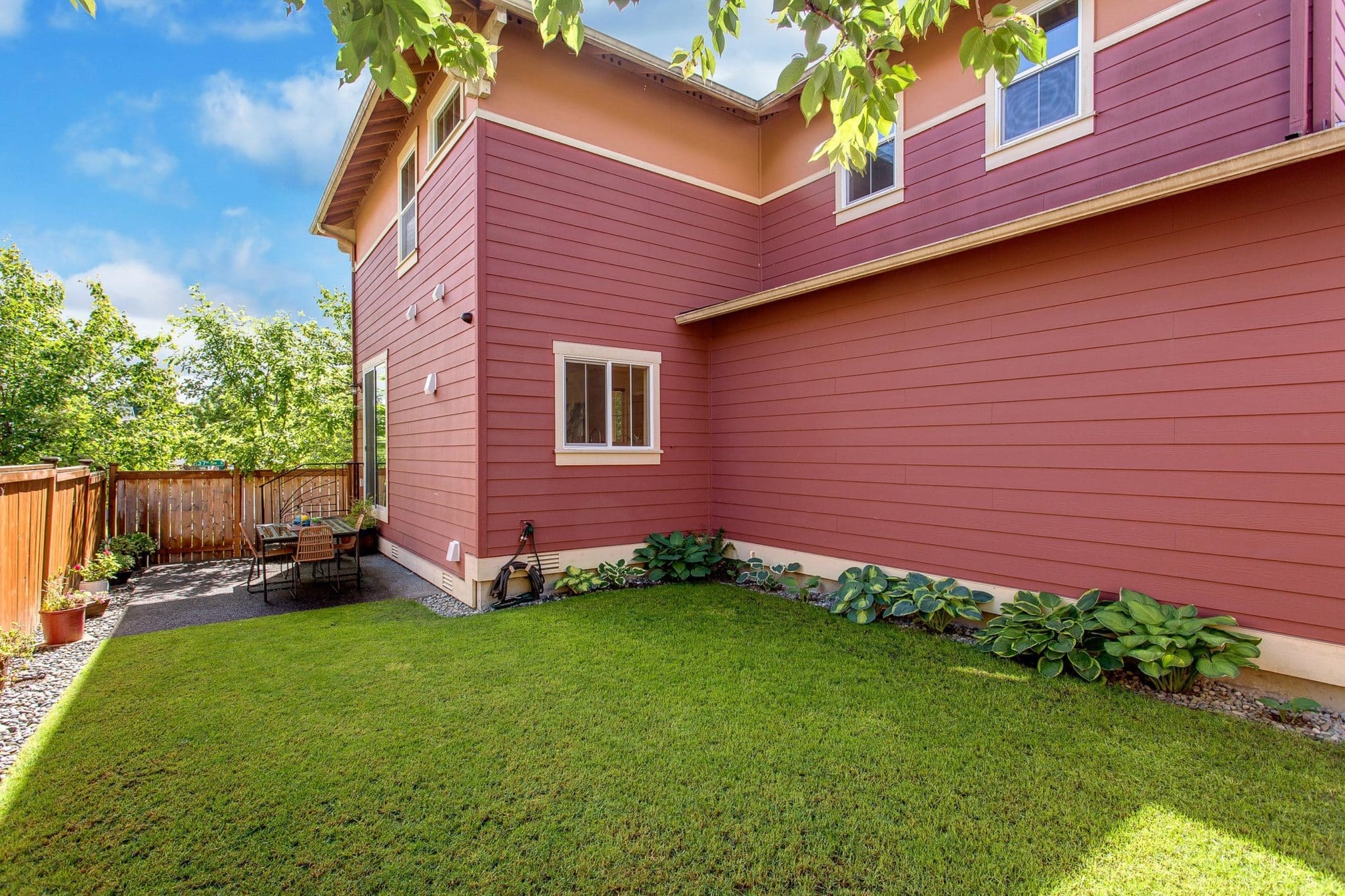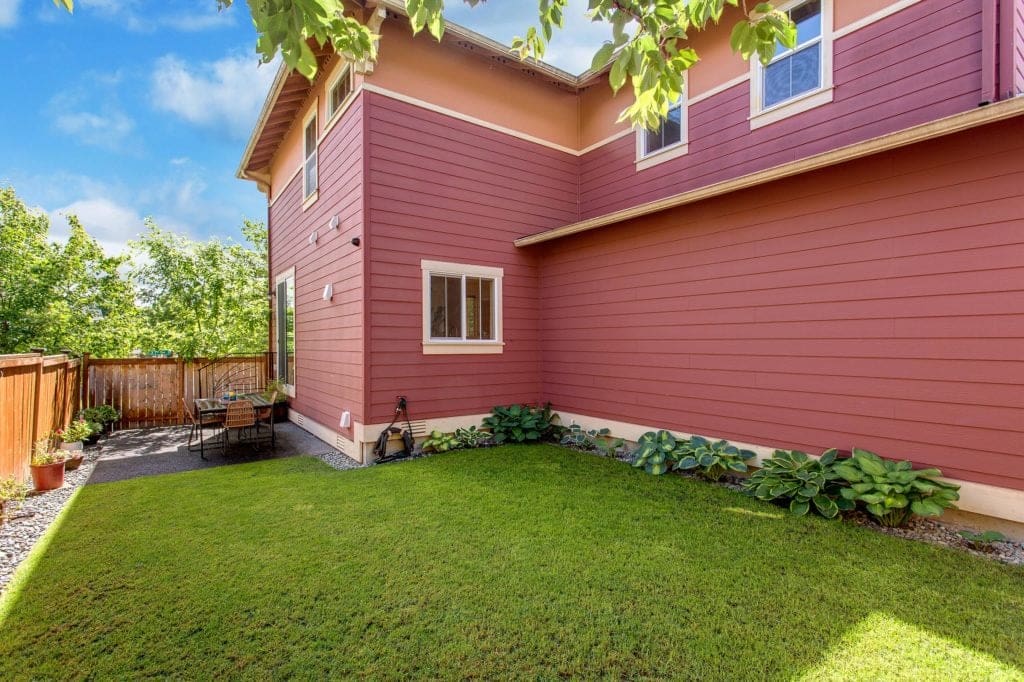 Seattle is the place for the outdoors and so is this beautiful garden yard. Perennial flowers planted in organic soil and mature trees provide a calming place to enjoy the outdoors. The diverse plantings attract songbirds, butterflies, and everyone's favorite mystery of nature, hummingbirds. The cherry blossoms are the crowning glory in the springtime. Enjoy the recently planted sod lawn that serves as a luscious carpet; sunbathe or set up a charming picnic! Privacy and plenty of space allow you to use the yard as an overflow for your indoor parties, or fire up the grill and completely entertain outside. 
Team Diva takes every precaution, and then some, to make sure all of our homes are listed following all COVID precautions. It is our duty to ensure everyone's safety as you enter one of our listings, but feel free to take a virtual tour from the comfort of your couch.
---
Enjoy Greenspaces Galore Alongside City Living in This South Seattle Neighborhood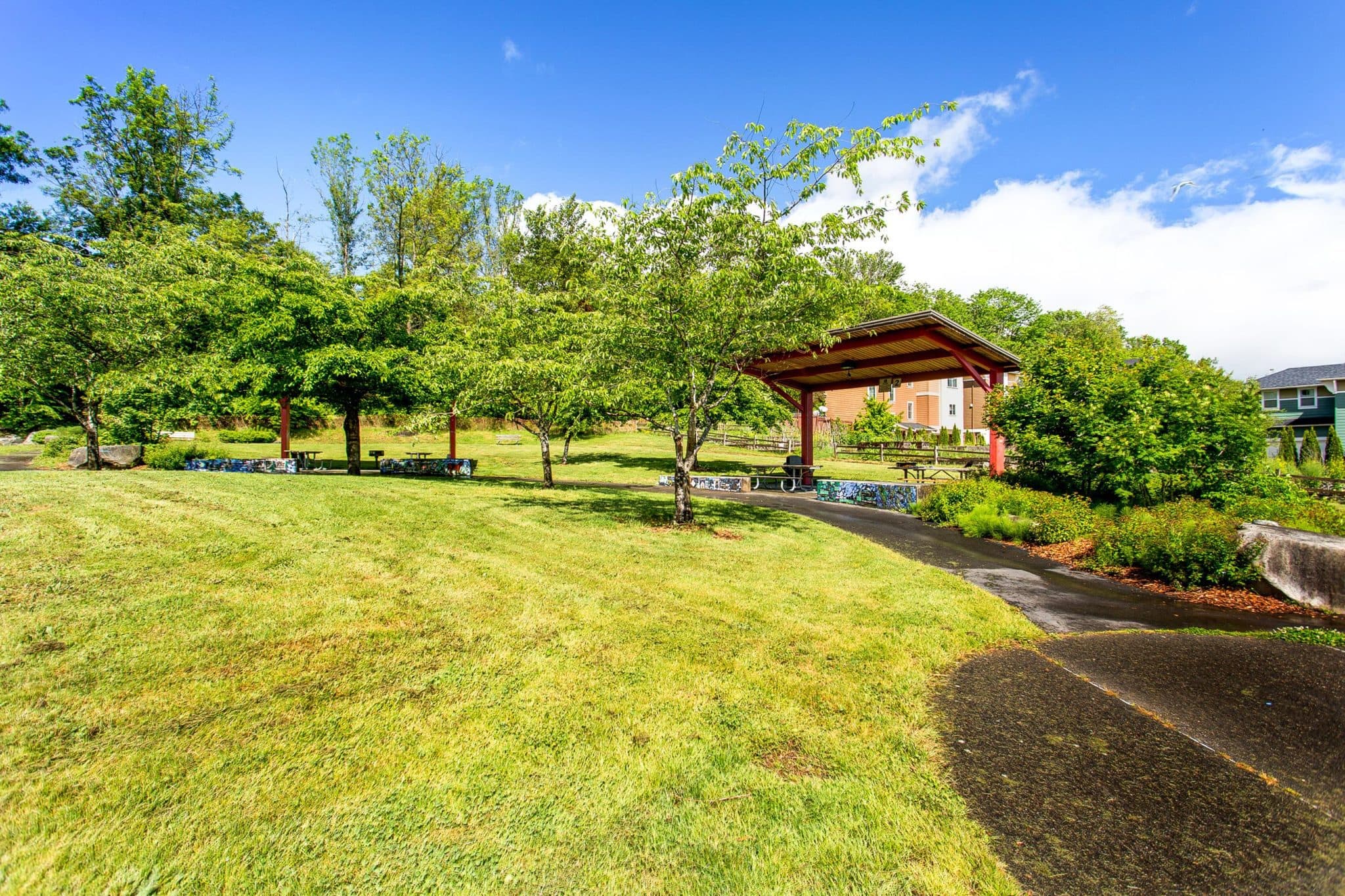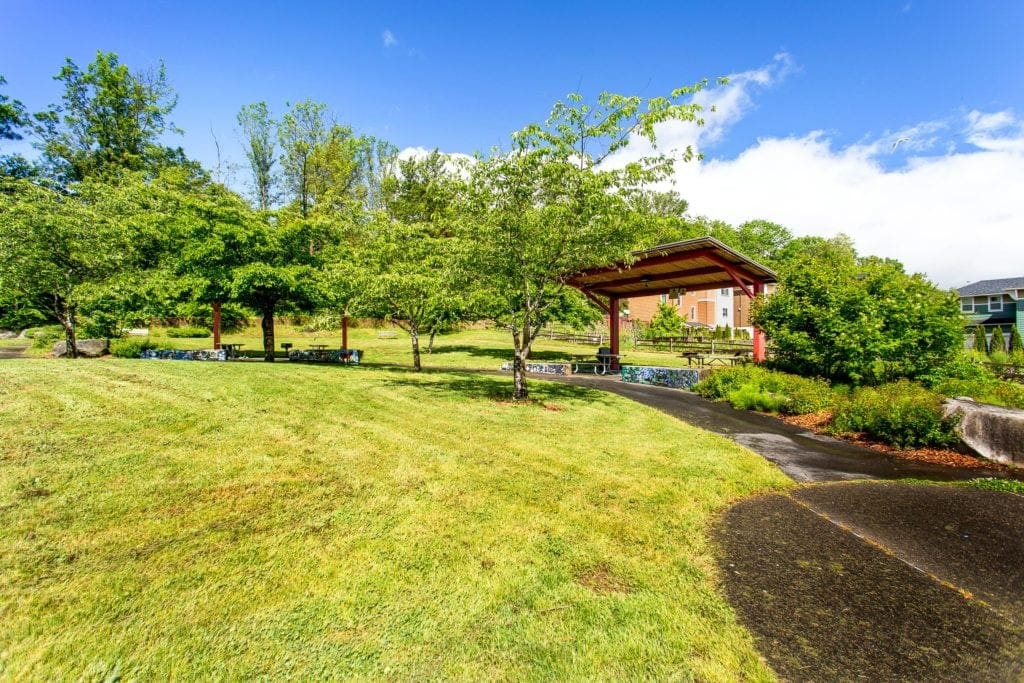 Great neighbors are a gift to any homeowner. There are plenty of great folks from diverse households who live in this area. Venture out to the friendly locally owned shops and delicious eateries. Commuting to work from here can be stress-free and allow you to ditch the car thanks to many transit options. You're also just a 5-minute walk to the light rail! 
There is a large green space that acts as a natural barrier to the neighborhood. One of the perks to this home is the access to the community garden tended to by the people of the community. Even without that, there are countless other things to discover just blocks away. John C Little Park is one great local greenspace. This park is named after a member of the board of park commissioners who spent his career developing programs and services for the community. He especially focused on helping disadvantaged youth and low-income families. John C Little Park is a favorite gathering place with a playground for the kiddos and picnic tables for the community. 
Check out some of the other great South Seattle homes we've sold:
---
How to Buy a Home in Seattle: The Entire Process in Brief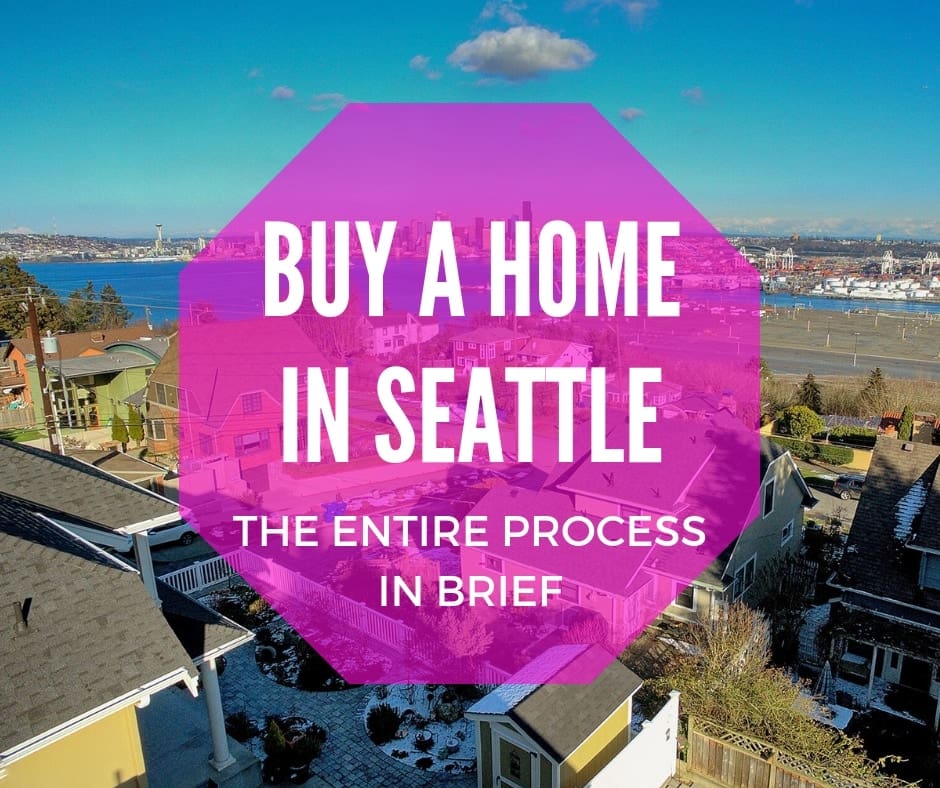 Let's get down and dirty. Owning a home in Seattle is an amazing experience and it can be fun. Do not listen to all of those cranky folks who think Seattle is not what it used to be and a middle-income owner cannot afford to buy a home in Seattle. Strap in, get yourself some strong Seattle coffee, and learn how to be a smart and savvy home buyer in Seattle.
Steps For Buying a Home in Seattle
Find Your Guide: Find an agent that is super savvy and will be your ultimate navigator.
Choose Your Priorities: Size, Condition, Or Location?
Home Buyer Intake Process: Schedule a sit-down meeting with you and your real estate team to dive into what you want in a home.
Financing: Get your financial house in order.
Big Search: The big home search in Seattle
Making an Offer: Know what you need and how to prepare yourself to make an offer.
You Are In Contract: You've signed on the dotted line. Now… the hard work really starts.
Inspecting Your Home: What to look for, how to hire an inspector, and how to respond to the inspection.
Reviewing The Title Report: The title report is often the most overlooked portion of the buyer's review.
Reviewing the HOA/Resale Certificate (for Condos): …Also an overlooked portion of the buyer's review process.
Appraisal Process: Most homes are purchased with a home loan. The appraisal determines the final value by your lender for your home.
Final Loan Approval: All kinds of things can come up during the final loan approval process, so be prepared.
Final Two Weeks of the Process: Walkthrough, inspection resolution, and (for god's sake) do not make a huge purchase on a credit card.
Signing Your Final Homeowner Documents: You made it!
Closing Day: You get the keys and access to your home.
This is just a starting point, and we have so much more to share about the home buying process. Browse our Home Buyer page for a comprehensive home buying education.
---
Thank You For Touring Our Modern Home in South Seattle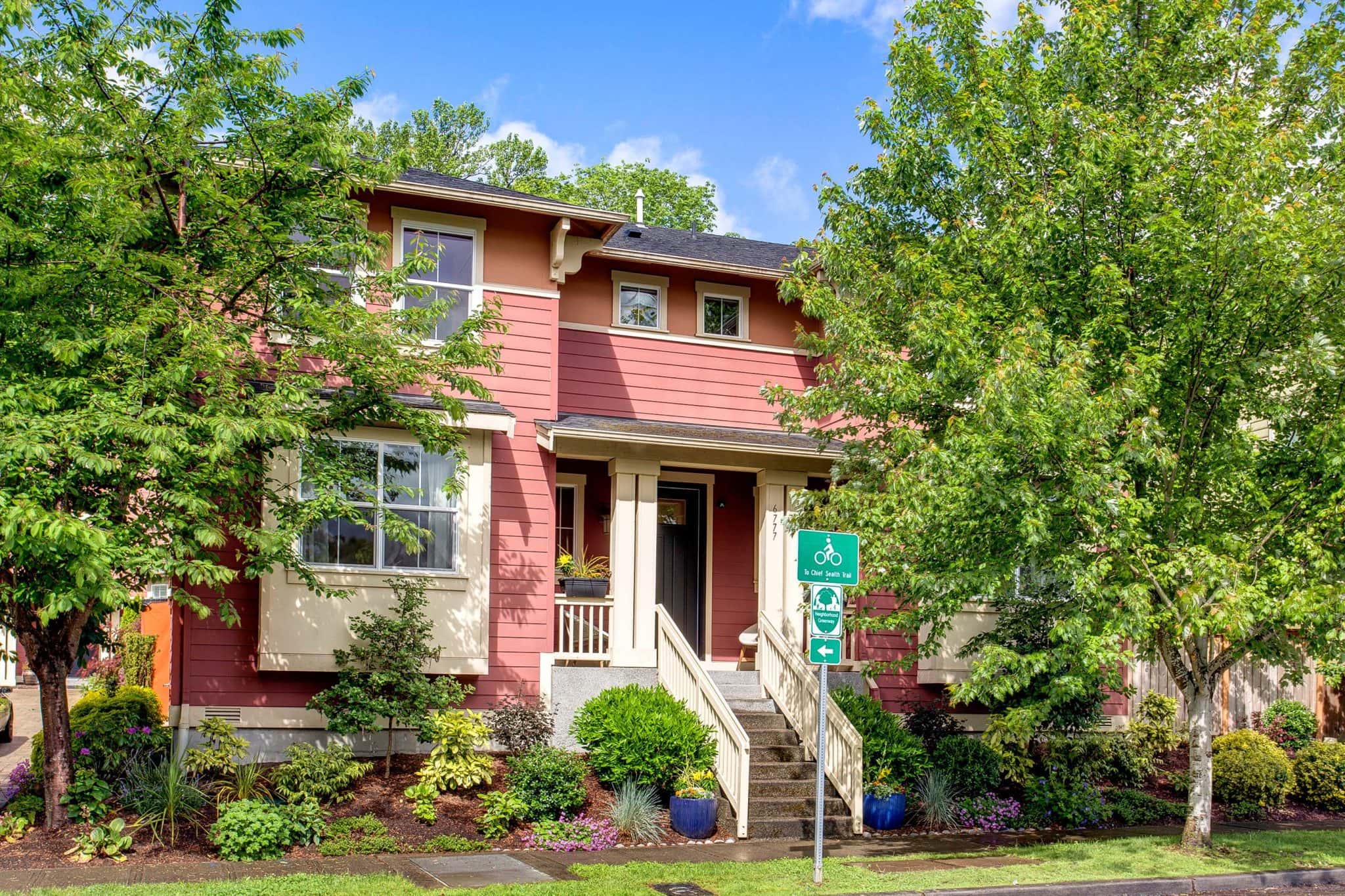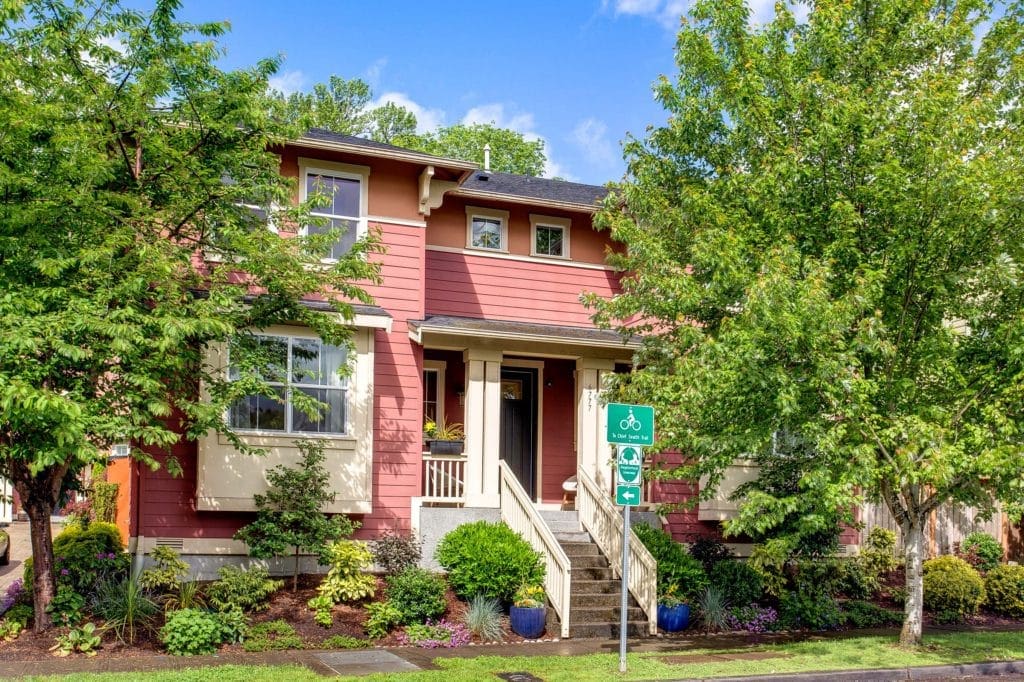 Thank you for taking the time to learn all about this Modern Home in South Seattle! I am so excited to show off everything I am loving about this beauty, from its ideal layout to its lovely outdoor living spaces and everything in between. The fab chef-ready kitchen, the luxe primary suite, and the flexible bonus room are ready for all that life brings your way! And of course, this South Seattle neighborhood has it all—green spaces, great local businesses, and fantastic transit options. 
All the Good Details
Address: 6777 37th Ave S, 98118
MLS#: 1772405
Square Footage: 2,090
Bedrooms: 3
Bathrooms: 2.75
Offering Price: $825,777
Ready to tour this Modern Home in South Seattle in person? Contact us today so we can show you the layout with great flow, the chef-ready kitchen, the primary suite, the bonus room, the outdoor space, and the wonderful neighborhood!