Summer is here, and so is a delightful new Diva Dwelling: a Mid-Century Beacon Hill Home. The current owners have made some great updates, and we can't wait to show it all off. We are still committed to selling homes safely during the COVID crisis, so we're starting with a virtual tour. (You can read more about buying a home in Seattle during this crisis here.)
Now that that's out of the way, let's focus on this fab home. Its great layout, smart updates, private patio, versatile downstairs, and great location are some of our favorite features. Let's deep dive into our top five for this Mid-Century Beacon Hill Home.
Five Things We Love About This Mid-Century Beacon Hill Home
The Open Layout of the Main Floor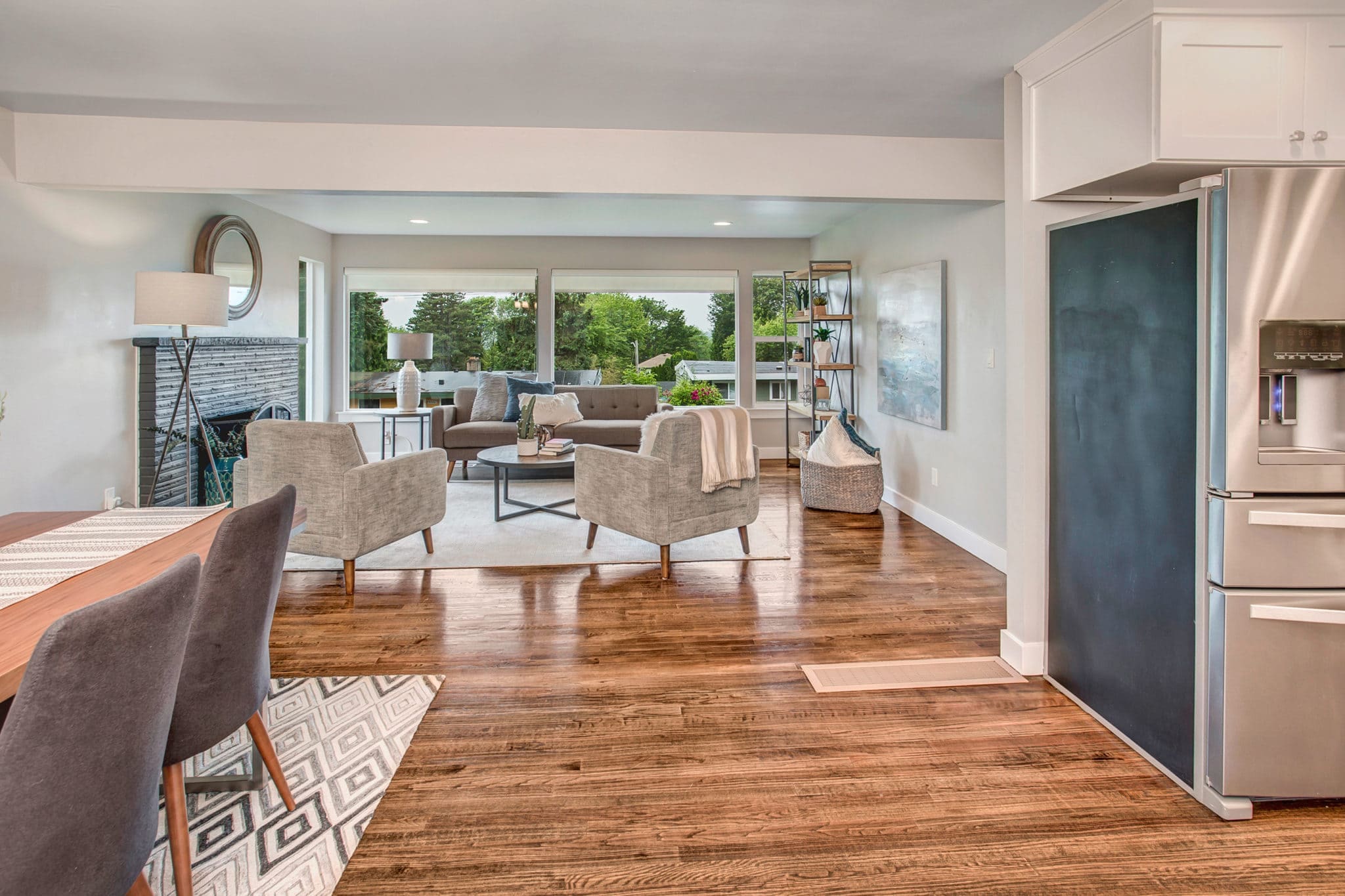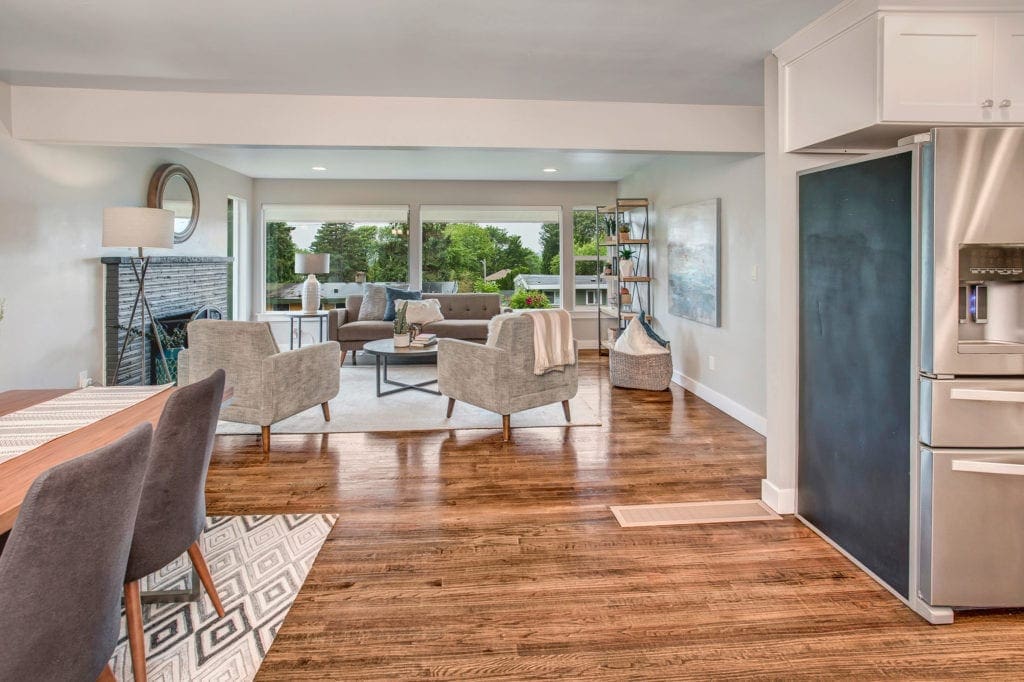 You'll notice from the moment you walk up into the main living area how the large front windows flood this home with natural light. That light airiness carries through to the kitchen thanks to the open layout. (Don't worry about it being a fishbowl, though. The way the house is positioned, you still have plenty of privacy.)
There are also not one but TWO fireplaces in this home—a classic touch you simply do not see in new construction. Both have recently been cleaned, and the chimney mortar was repaired last year. So while we look forward to warm, bright summer days, this mid-century Beacon Hill home is also perfect for cozy winter nights.
Bonus: In addition to the open design, you'll also find abundant storage spaces throughout the house. This makes it easy to keep things conveniently stowed without looking cluttered.
Great Updates, Especially In The Kitchen And Bathrooms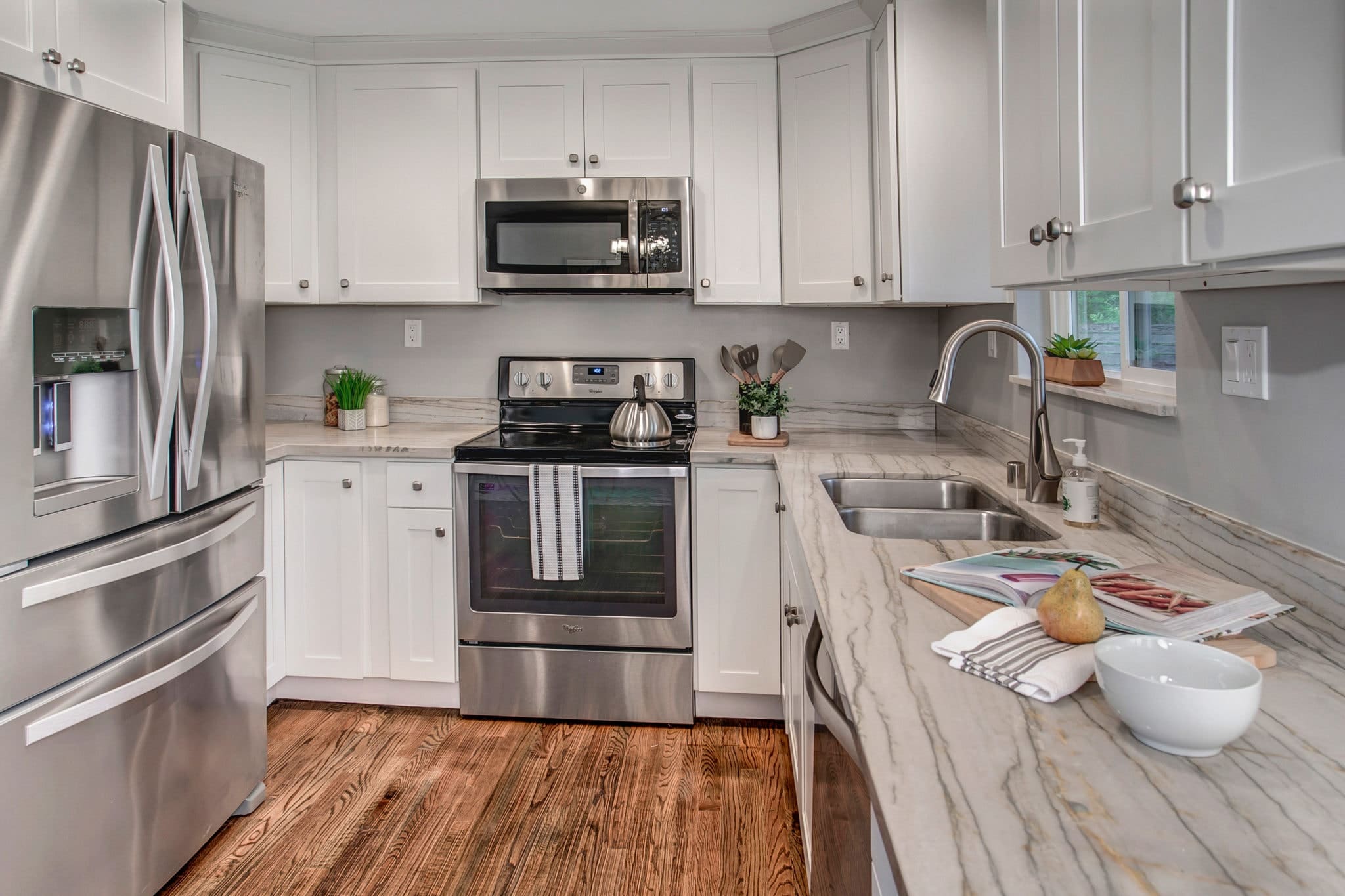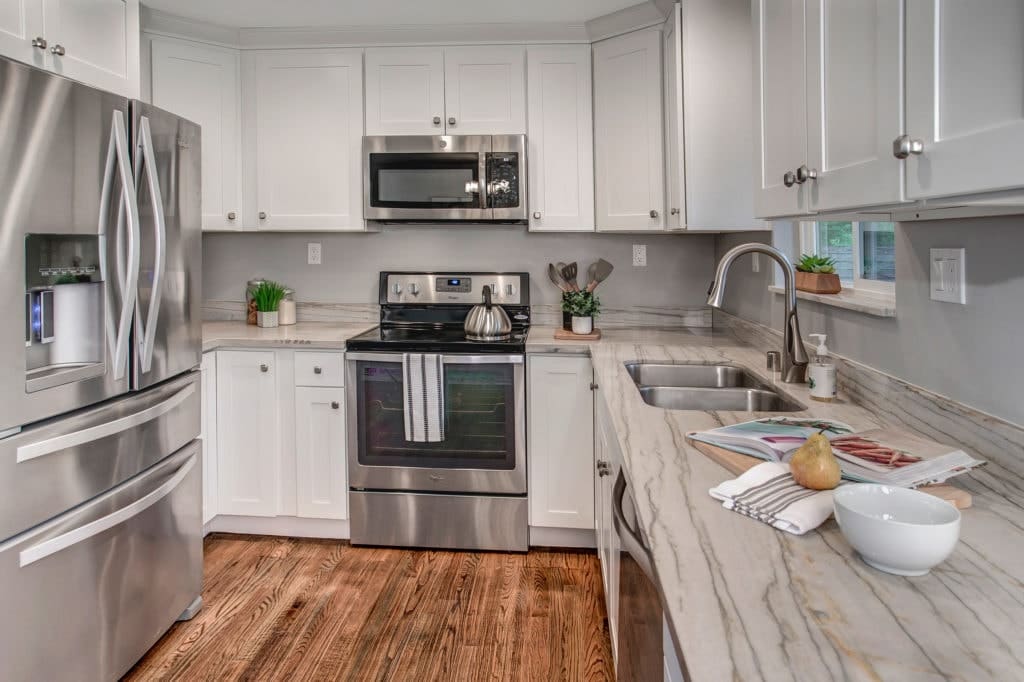 The current owners of this mid-century Beacon Hill home moved in about three years ago. They've made some major updates, such as the installation of central AC. You can look forward to warm days without worrying about sweltering when we get a heatwave. The same unfortunately cannot be said for a lot of homes in Seattle.
The entire house went under an extensive remodel, but we especially love the updates in the bathrooms and kitchen. Stainless steel appliances were added to the kitchen, along with new cabinets and luxurious marble countertops. Both bathrooms were completely upgraded with ceramic tile surrounds and fancy new vanities.
A Mid-Century Beacon Hill Home On A Big Corner Lot…And A Hot Tub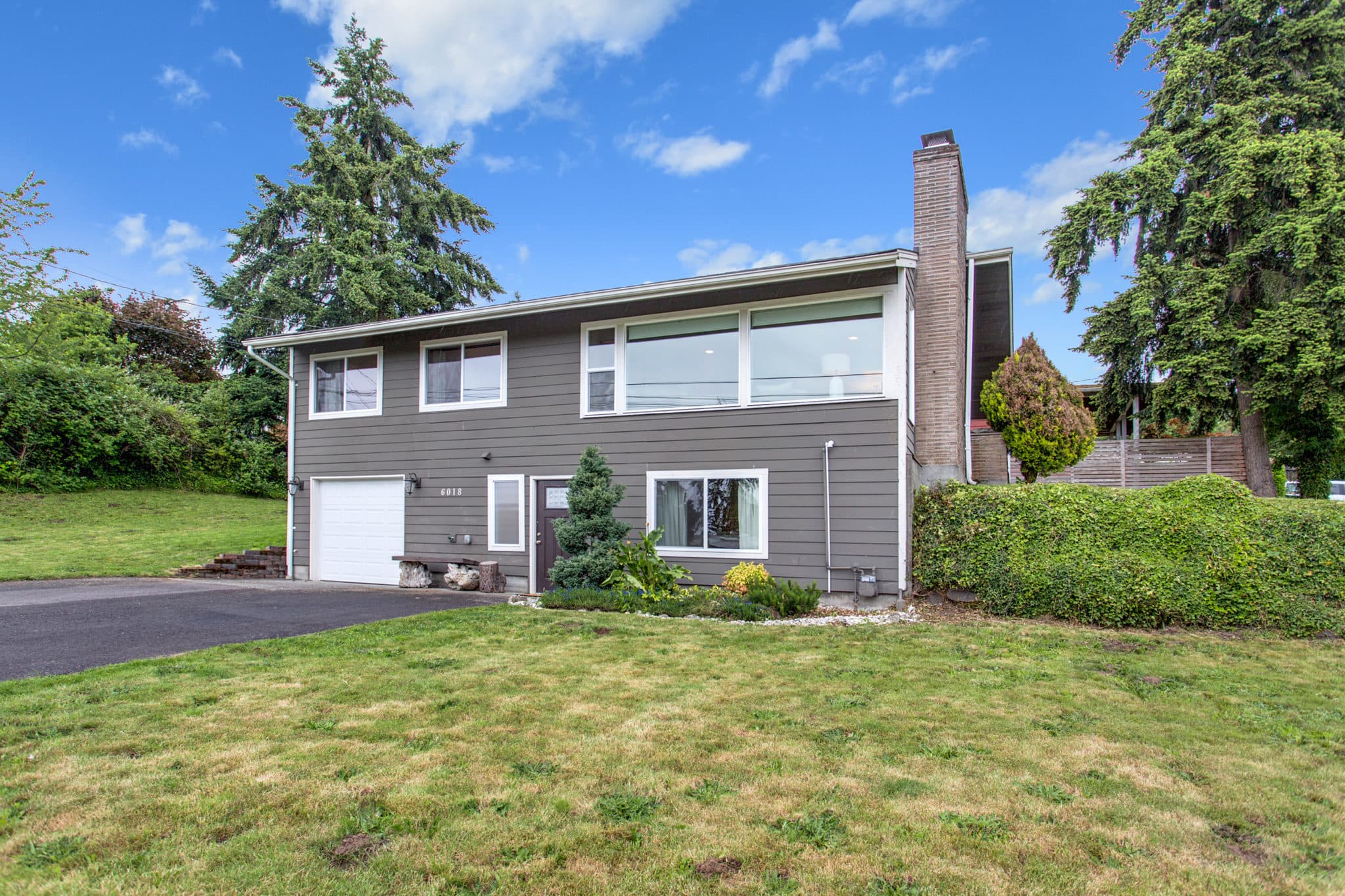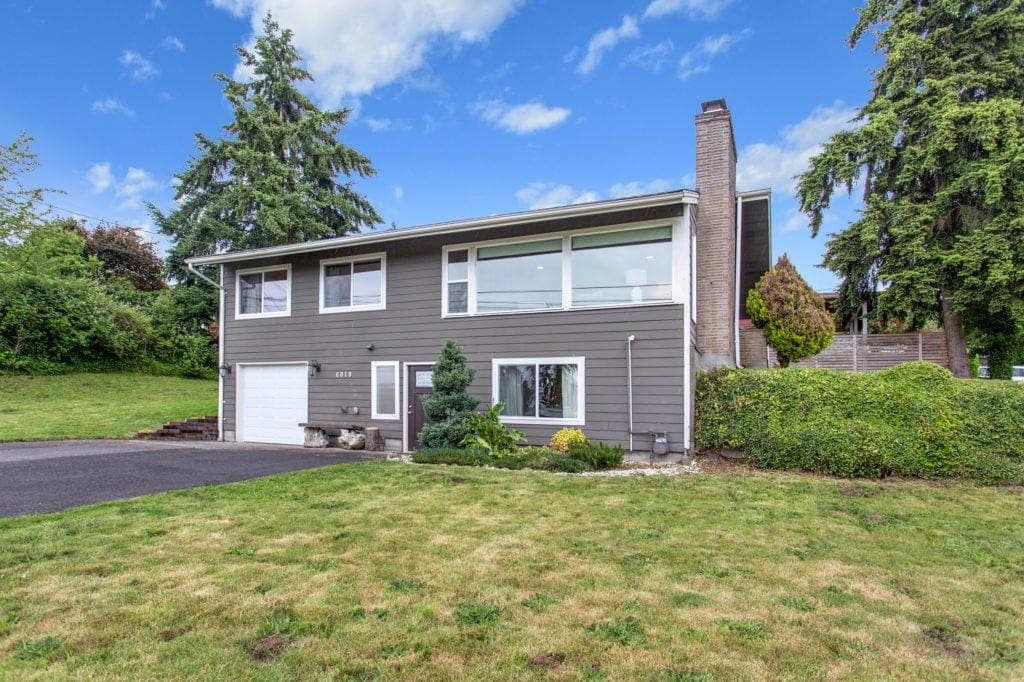 As we see a lot of dense new construction in Seattle, we're seeing less daylight in homes. Don't get us wrong: We are all for density as a necessary consideration as Seattle grows. But we definitely notice when a home is positioned to get more light and yard. And this home's corner lot has both.
It also has a hot tub, which can get year-round use in Seattle. Our cool summer nights allow for a late sunset soak, and in the winter you can get all warmed up and relaxed. (We're all about summer right now, but we gotta say, soaking in a hot tub under a light snowfall is magical.)
The whole patio area is like another living space. Combined with the open layout indoors, you'll find it's easy to entertain at home when it's that time again.
A Downstairs Area Perfect For Gaming And Chill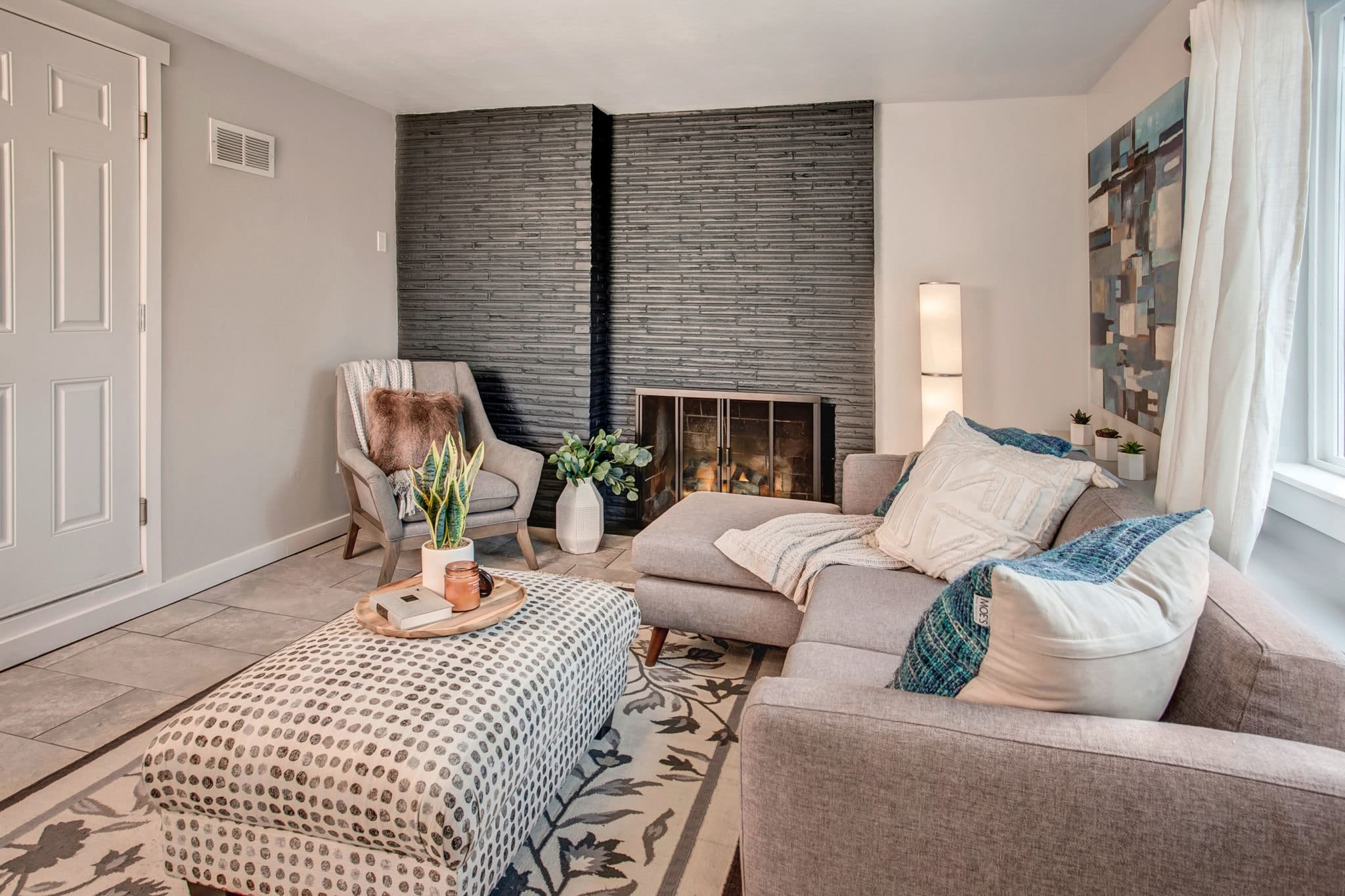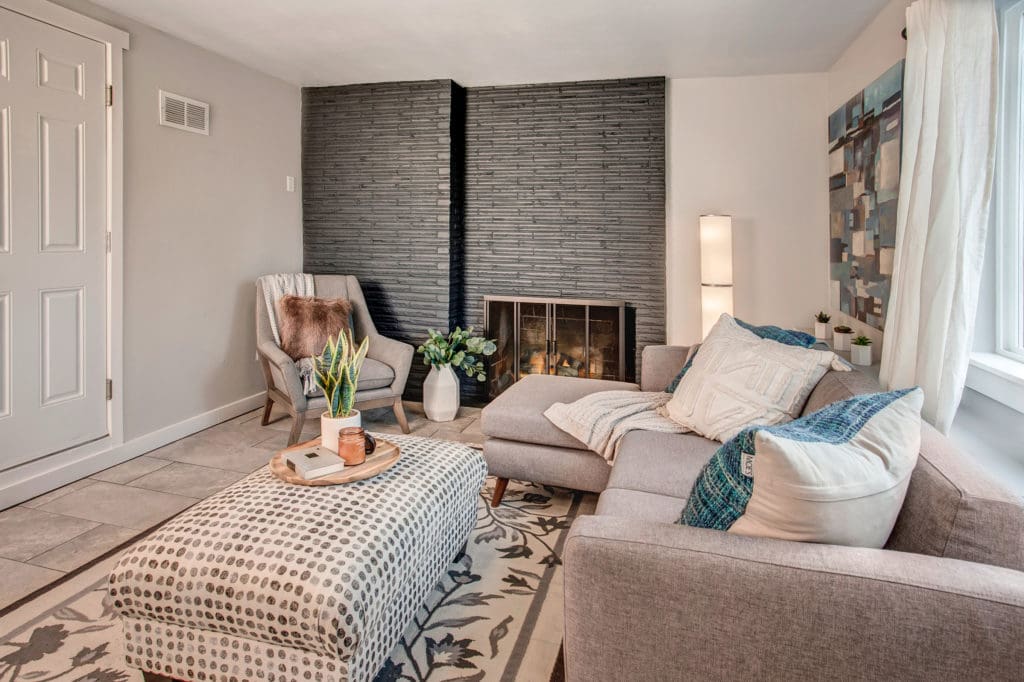 During the COVID quarantine, we've all learned how important it is to have places where we can retreat and be alone for a bit. Open layouts are fantastic for ease of movement, entertaining, and diverse design styles. But this mid-century Beacon Hill home also has plenty of private spaces, including a great downstairs for gaming, chill, or a home office.
In fact, this space is large enough to be divided for multiple purposes: a TV area and a craft table, a gaming station, and a bar with stool seating. Having a designated place to perfectly match your personal lifestyle and activities is always important, but especially when we are at home so much more.
This space also received an important update. When the current owners moved in, there was carpeting here, around the fireplace. They switched to tile, which was safer and also chic and easy to maintain. Very smart.
Adjacent To The Unique Georgetown Strip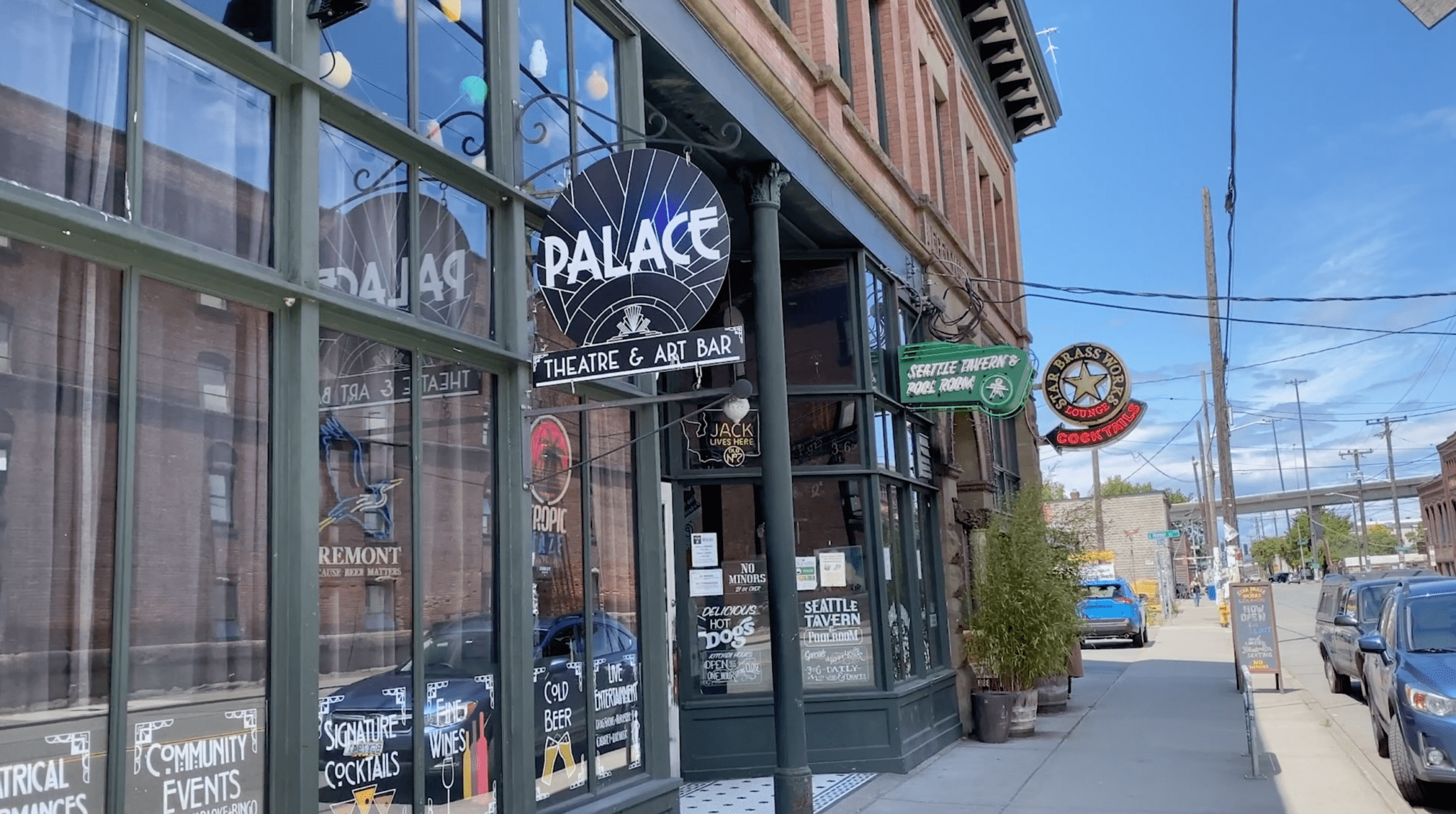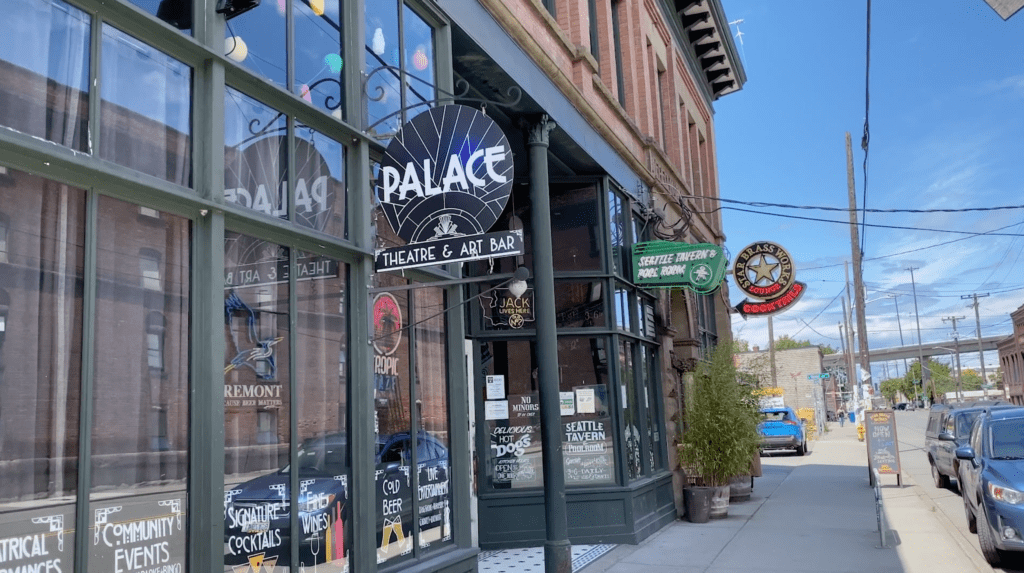 South Beacon Hill is decidedly quiet and residential, with little strips of retail and services here at larger intersections. For much of the length of Beacon Hill, getting west across the highway requires roundabout driving, but this mid-century Beacon Hill home has easy access to Georgetown. It's just a quick drive down to Swift Ave and across I-5.
Separated as it is from downtown by the mostly industrial area of SoDo, Georgetown is mostly frequented by people from adjacent neighborhoods and West Seattle. But it also regularly attracts art and design lovers from all over the city. Georgetown is known for its eclectic mix of design and furnishing stores, fine dining, rowdy bars, and fabulous art spaces in brick buildings from the early 20th century before it joined Seattle in 1910.
As we ease back into reopening in WA state, we're looking forward to outings for Second Saturday Art Walks in Georgetown, with stops at studio e and the MASSIVE art complex, Equinox Studios. Get a little caffeine to-go at All City Coffee and check out the comic book heaven and book signings at Fantagraphics next door before taking a free shuttle to other art venues and circling back. There are beer gardens and breweries galore, true to Georgetown's origins as a brewing town. But personally, we'll have our nightcaps at the Palace Theatre and Art Bar.
---
The Neighborhood: South Beacon Hill
Let's talk a little more about South Beacon Hill itself because it's more than just a neighbor to Georgetown. Beacon Ave is the main thoroughfare, leading all the way from the southern tip of Seattle to the center of North Beacon Hill, and its own great cluster of shops and restaurants. From there, it's an easy trip to the International District and downtown Seattle.
But if you aren't commuting to downtown (or anywhere for work), you'll find everything you need right there on Beacon Hill. There are the massive open greens of Jefferson Park and its food forest. If you'd rather buy your fruit rather than forage, get to the beloved (and inexpensive) produce stand Macpherson's. Get some great pizza and (when the time is right again) cool live shows at The Clock-Out Lounge, and awesome Mediterranean food at Homer in central Beacon Hill.
And when you feel like getting closer to the lake to the east, bustling little Columbia City is right there, with its own slew of bars, bistros, and boutiques. South Seattle has so much to explore that it is often overshadowed by the denser central areas. Get ready to be amazed if you haven't yet seen all the goodness around Beacon Hill for yourself.
A Guide To Buying A Home in Seattle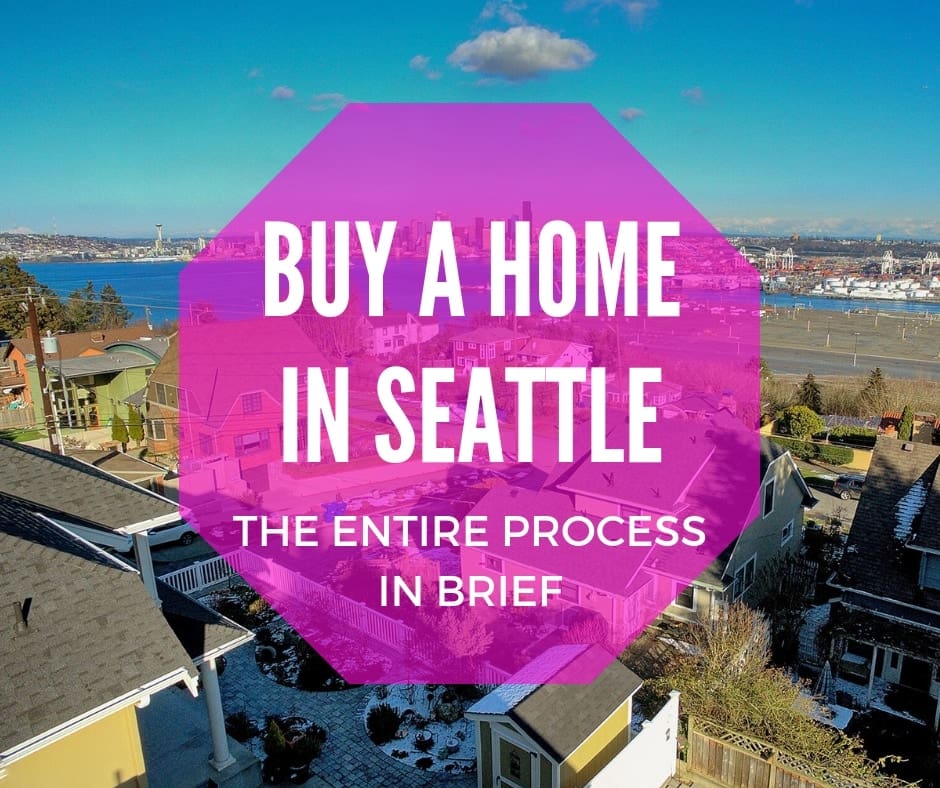 Have you checked out our Buyer's Page yet? It's full of instructional content and videos for Home Buyers, from the home search to the details of closing on your Diva Dwelling. All of it gets summarized in this fortified blog post that gives you a rundown of the home buying journey in full, with links to more specific content throughout when you want a deeper dive.
Whether you are first-time home-buyer, new to town, or buying up in Seattle Real Estate, our guide can keep you on track.
---
Take A Virtual Tour Of This Mid-Century Beacon Hill Home
Home Details Below 
Address: 6018 23rd Ave S

Price: $650,000

Bedrooms: 4

Bathrooms: 2

See more of this classic mid-century Beacon Hill home through our virtual tours. From the open layout and great updates in this home to the fabulous lot and hot tub and indoor chill-out spaces, too, you are going to love this home.