The final seller closing steps can be super emotional. You are moving and letting go of a home you have spent so much time working on. Our seller closing guide below will walk you through the final steps.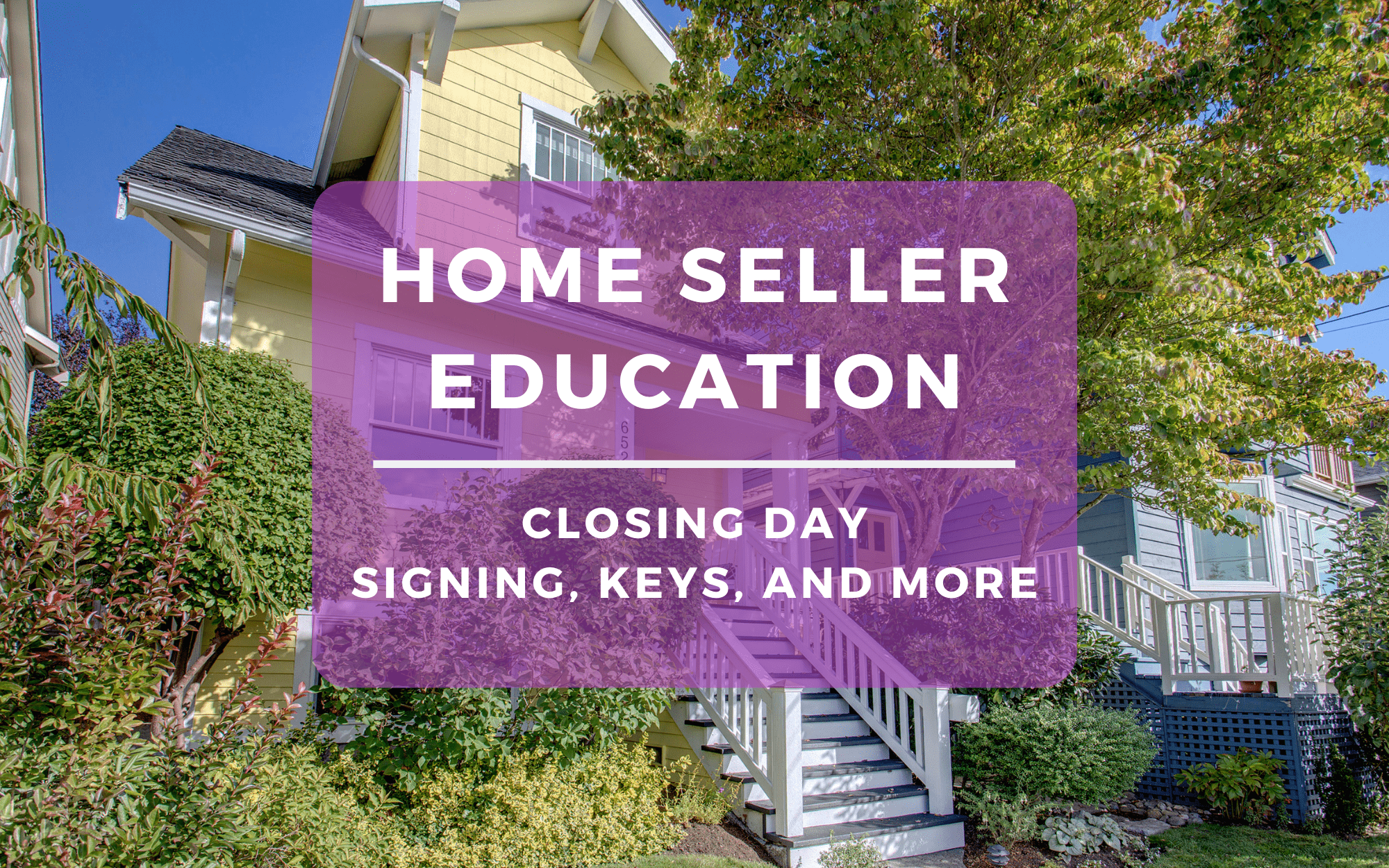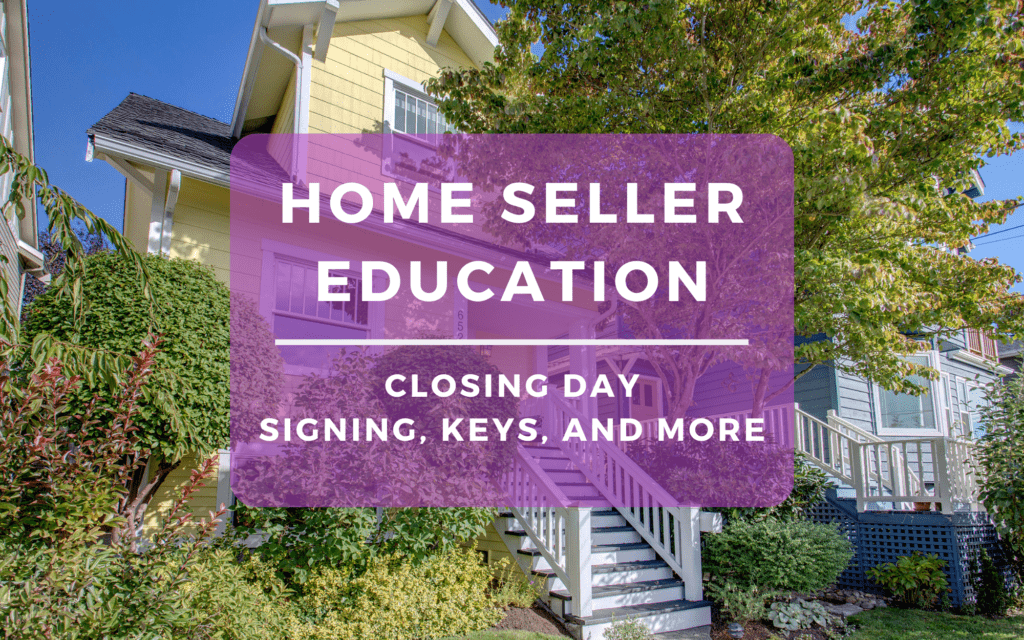 Seller Closing Steps
For home sellers, the final closing process is fairly easy as long as you prepare in advance for the closing day. Below we break down the key items you have to address as a seller the week prior to closing.
The Signing
The Keys
The Closing Day
As a home seller, signing and closing is a matter of a few pen strokes. It's a walk in the park compared to all the tasks that came before. The buyers have already done their final walkthrough and all of the final inspection items have been resolved. Let's dive into what is next.
Closing on a Home as a Seller – The Signing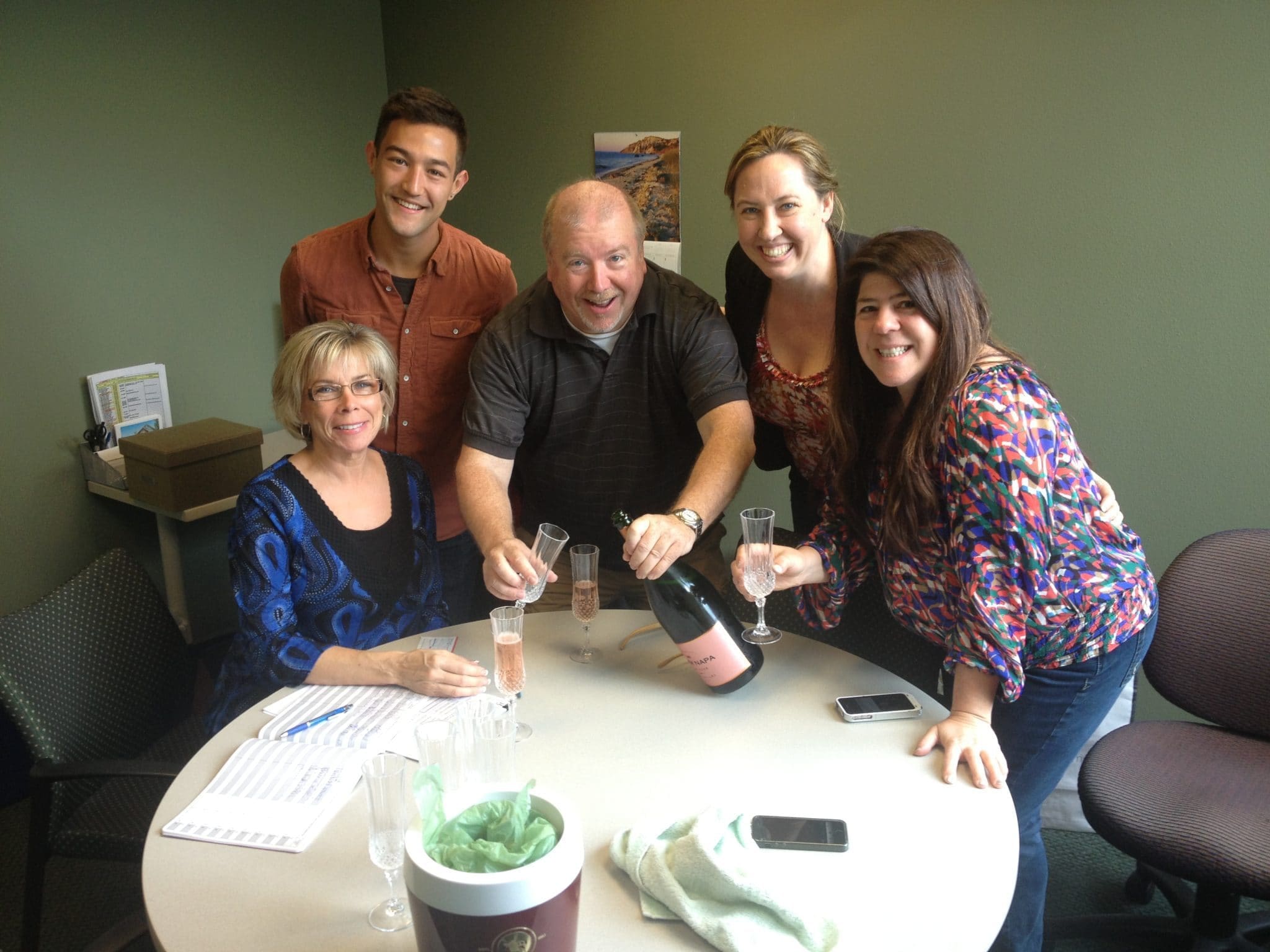 The photo above is Diva Dweller and home seller Mike Antee on signing his closing paperwork. It is truly a time to celebrate. A couple of items you should prepare in advance of your signing appointment is to make sure you send in all of your disclosures to escrow in advance so they can prepare your file, resolve and/or identify any of your liens or issues with your title, specify where your proceeds of funds should go.
Make sure that you have turned in all disclosures and outstanding invoices to escrow.
Whatever invoices that are to be paid through escrow should be in escrow's files by closing day. Try to turn these and any disclosures in with as much lead time as possible before it's time to sign.
Resolve all outstanding liens and title items.
If any liens aren't resolved by closing day, ensure that they are at least prepped to be resolved at closing. As for title items, these include any issues that might arise from name changes, divorces, etc.
Specify in which account the proceeds from the sale are to be deposited.
Once those funds are deposited, review your closing disclosure and verify the amounts are correct. By this point, you'll already have prepared for the tax bill, too. (At least you should be prepared. In lieu of an income tax, Washington State relies on other taxes such as excise taxes on home sales to generate revenue. As you might suppose, the excise tax on a home sale is quite a chunk of change.)
Pro-Tips for the signing appointment:
Be flexible for the signing appointment. It can happen at the last minute, so it's best to be ready throughout the appointed day. You can expect to sign around ten documents. But before you sign with them, there is other paperwork that MUST be completed.
The Keys and More Things The Buyer Needs For Closing Day
In a modern home, there are usually more than physical keys to transfer on your closing day. There are other things the home buyer generally wants from the home seller to add to your checklist:
What Else is Considered a Key?
Garage door openers
Security codes
Door codes
Appliance warranties and manuals
What Else is Considered Attached and Should Stay With the Home?
That last bit only applies if the appliances are staying…and typically they do! Unless specified in writing that the seller is taking them, anything attached inside or outside the home should stay.
Appliances
Hot water heaters
Fireplaces
Cabinets and wall units that are attached to the home
Curtains, blinds, rods, etc..
Bathroom fixtures
Bathroom mirrors
Light fixtures
Smart home devices
Outdoor plants
The Closing Day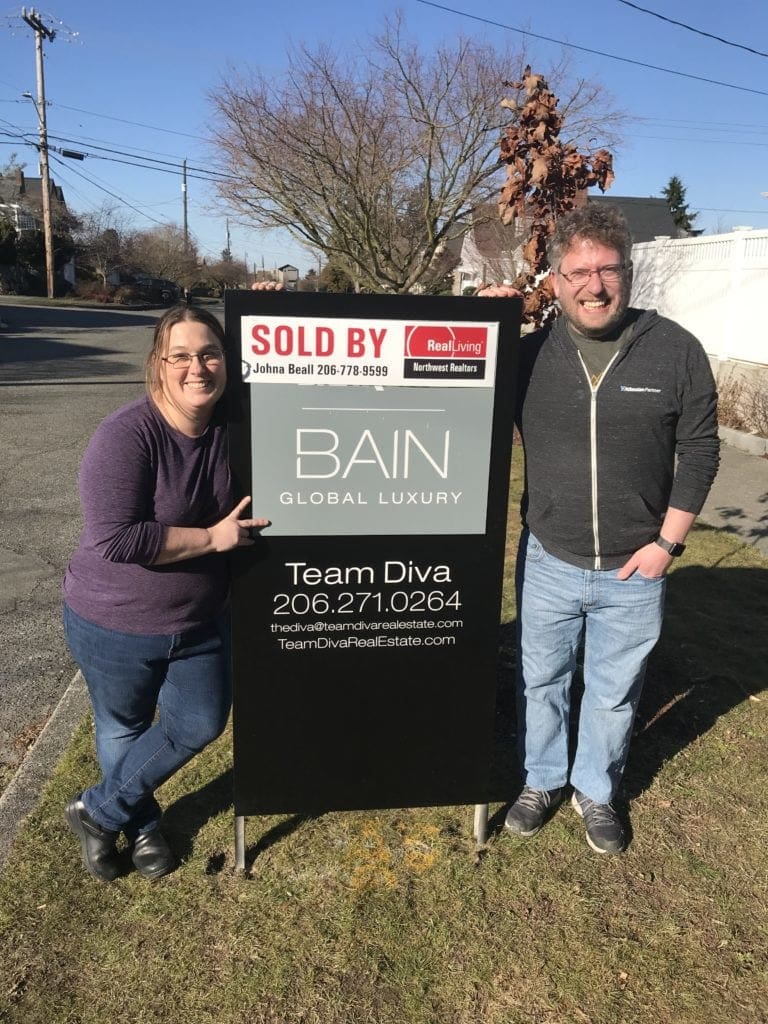 Closing day for the seller is pretty easy (if you are using Team Diva). Some sellers are scrambling on closing day to move out. But for Diva Dwellers we take care of all of the details. We make sure you the house has a final clean, that the keys are coordinated with the selling broker, and that the home is ready for turnover to the seller.
What Do You Need to Do Seller, On Closing Day?
On closing day the only thing Team Diva's sellers need to do is to sigh a sigh of relief and enjoy the moment. The majority of our home sellers have already moved out of the home and we have brought the cleaners in to do one final clean. Our listing manager will come into the home and make sure everything is ready for the new buyers. They will take off the lockbox, remove the marketing, and make sure the home is ready for the big transition.
Turning Off Your Utilities
The biggest thing that the seller needs to take care of on closing day is turning off the utilities. Call your water, sewer, garbage, gas company, and electrical company and let them know you are no longer the owner of the home. They will provide you with a final bill to pay for the home.
Pro-tip: When you sell a home with Team Diva, we work to ensure the home buyers are excited about the community, too. So when relevant, leave contact information for the neighbors. And if you have some favorite restaurants and shops, leave some of those suggestions, too.
Also optional (but perhaps more important in the long term) is the contact info for anyone who has done work on the home. This gives the home buyer peace of mind. It's not just in case something wasn't done properly…we're not being pessimistic. Rather, it's nice to have recommendations for contractors, so that if another maintenance is required or damage happens, they know where to turn. Knowing that a contractor comes recommended and already knows the house is a relief to new home buyers.
And that, as we say, is that! Congratulations on completing your seller closing process.
---
Closing Day Is Here – Congratulations Home Seller!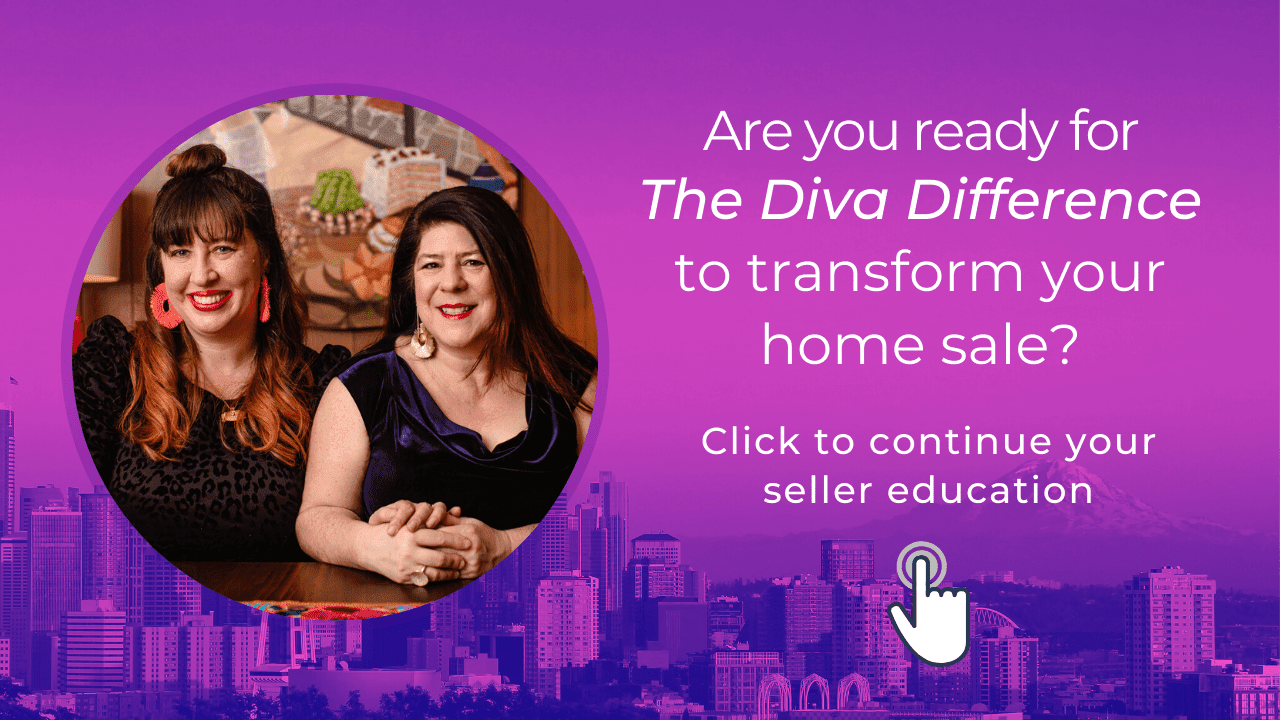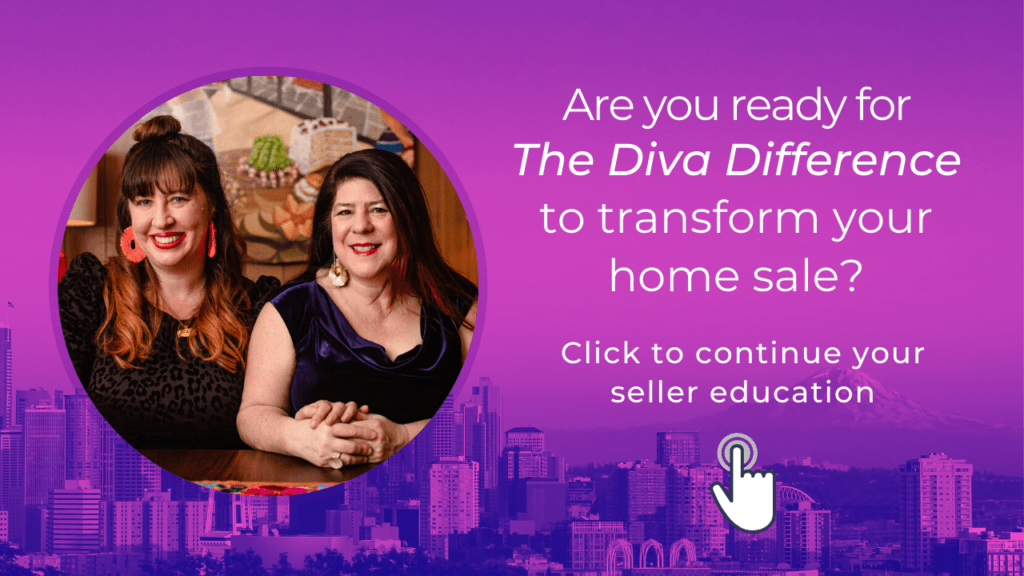 Closing day is handled and you are one happy home seller. The key to a successful closing for a home seller is being prepared for the signing, coordinating all of the keys, and finally making sure your home is ready for the transition to the new buyers by turning off the utilities.
Want to Check Out Some of Our Seller Success Stories?
We are here to help. Our team understands that this process can take a year or two. And we are more than willing to give you a personalized plan to get the ball rolling. Feel free to contact us directly at thediva@teamedivarealestate.com or call/text 206-271-0264.