This week on our Seattle Real Estate Podcast our Election Season 2020 series continues with Senator Joe Nguyen. Senator Nguyen was born to Vietnamese refugees in White Center and raised by a single mother in Burien.  Growing up in an immigrant community has informed his service and capacity to solve the big problems that our state is facing right now.
Senator Nguyen currently resides in West Seattle, and he represents the 34th District. Currently Senator Nguyen is the vice-chair of the Senate Human Services, Reentry & Rehabilitation Committee, a member of the Transportation Committee, the Rules Committee and the Environment, Energy & Technology Committee. His policies prioritize criminal justice reform, environmental health, and progressive tax reform.
Outside of Olympia, Senator Nguyen is also the chair of Wellspring Family Services' Associate Board, which serves families facing homelessness. One of Senator Nguyen's first bill (HB2861) was signed by the Governor in the 2018 session and it provides support for trauma-informed care. Something that is so important to solving our
On the Roy And Kim Show, our hosts spoke with Senator Nguyen about how homelessness and raising tuition is a policy choice, creating  a Senator's office that is more welcoming for their constituents, and we dug into the West Seattle Bridge. Listen to the full episode of our Seattle Real Estate Podcast on Spotify or Apple Podcasts, and don't forget to subscribe. Here's our recap with Senator Joe Nguyen.
---
The Team Diva Seattle Real Estate Podcast, With Senator Joe Nguyen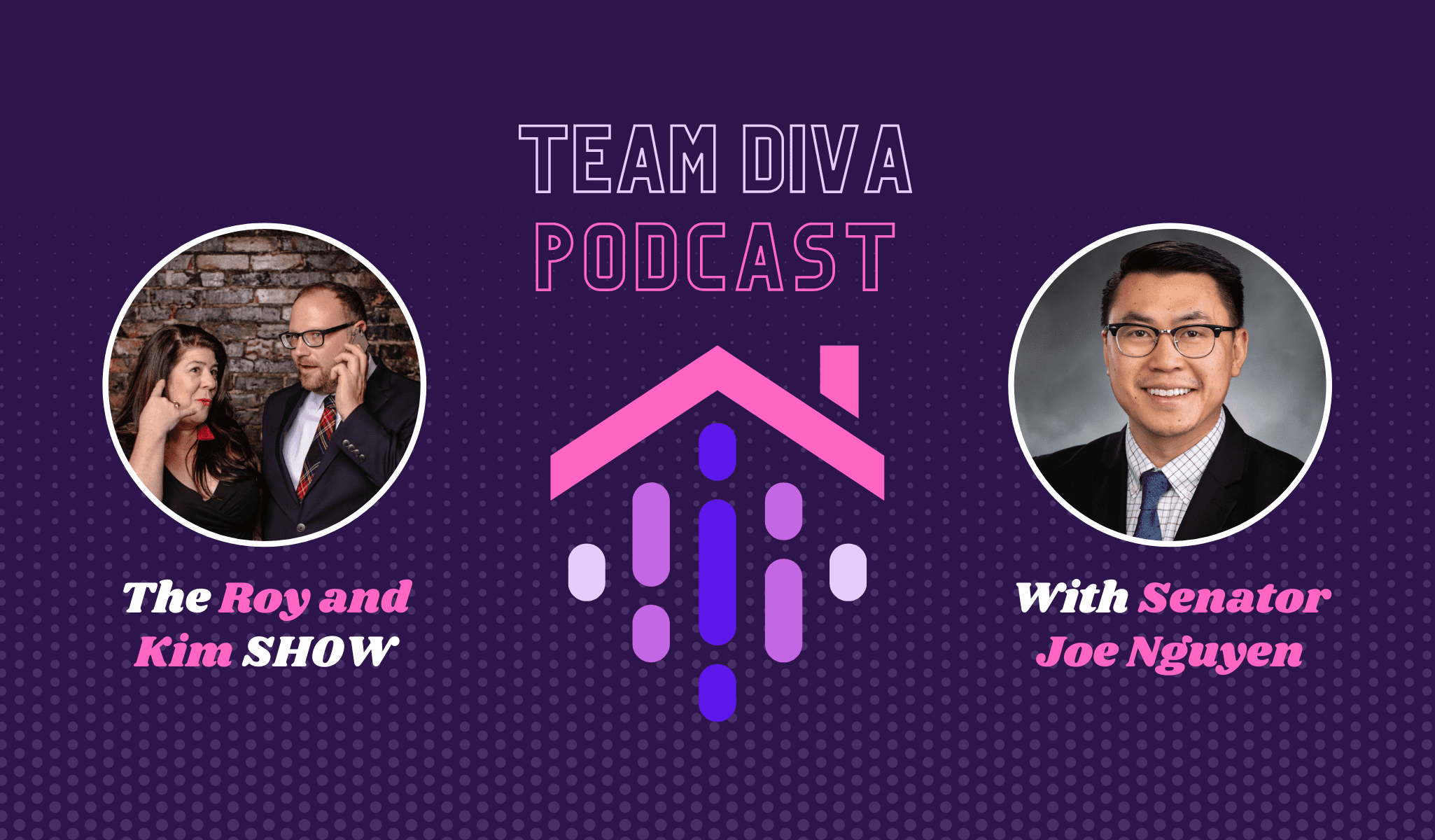 One of the major topics that Roy and Kim talked about with Senator Nguyen during this podcast is budgets and taxes. Longtime Divaland readers and listeners know that we have pushed for more progressive taxation and better funding for our schools and vulnerable communities. Senator Nguyen shares our values, but of course, he has much more insider info.
Late in the talk, he responded to a comment from one of our Facebook viewers: "A Budget is a moral document." Senator Nguyen wholeheartedly agreed and pointed out that many people think state budgets are like a business.
A business would figure out how to raise revenue during hard times not cut core services. The state's budget should not put the burden of revenue on college students or services for the homelessness.
On that note, that is why Senator Nguyen has been championing the No Austerity Budget.
The No Austerity Budget
With a budget shortfall of about 4 billion during this ongoing COVID crisis. The budget things are looking dire to a lot of folks in Olympia. There is good news, though: The originally anticipated shortfall was about 8 billion, so…silver linings!
But the problem as Senator Nguyen describes it goes back much further than this crisis. We can actually look back to how WA State handled the great recession, and subsequent budgets. Our tax structure is considered the most regressive in the nation. As a result the state and cities rely mostly on sales and property taxes. This will all continue to be a hot topic on our Seattle Real Estate Podcast, but for now, we can focus on what Senator Nguyen hopes we can do differently going forward.
In Washington state, our budget is about 54 billion over every two years. However, about 85 percent is constrained, meaning you can't really touch it. Only about 15 percent in fungible (meaning that it is fluid), Senator Nguyen explains.
But what is in that 7.7 billion dollar slice of the pie considered discretionary? Social services, affordable housing, higher education, homelessness.
A No Austerity Budget says no to these cuts. It demands that we find another way to balance our budget that doesn't exacerbate inequity and health crises.
These are all things that keep lower and middle-class people from slipping through the cracks, and despite already being chronically disregarded, they are now even more on the chopping block.
This Not A Budget Crisis, But An Economic Crisis
Kim pointed out that the most vulnerable communities are often treated as expendable in these crises. Especially by Republican-led governments. They do not care that your kid will be in a massive amount of debt for college or that the homelessness crisis is going to grow. No one thinks of a budget cut as having a massive long-term impact. This contributes to a whole host of ills that Senator Nguyen pointed out, all of which can be considered fundamentally a budgeting issue. As he says, our government chooses to allow homelessness to exist and to explode. There are many models out there that prove that this problem could be fixed if we prioritized it. Meanwhile, Senator Nguyen further explains, the budget has always seemed to privilege the expanding wealth of the already super-wealthy. There are over 700 tax breaks on the books, but none of them were touched in years as social services have been cut.
Homelessness is not only a human rights issue. It is an economic issue as well, as it impacts the health of communities and zoning issues, leading to higher costs for everyone. It is a problem that requires more decisive leadership, and that starts with a budget that truly prioritizes the health and well-being of our communities.
The Upcoming Legislative Session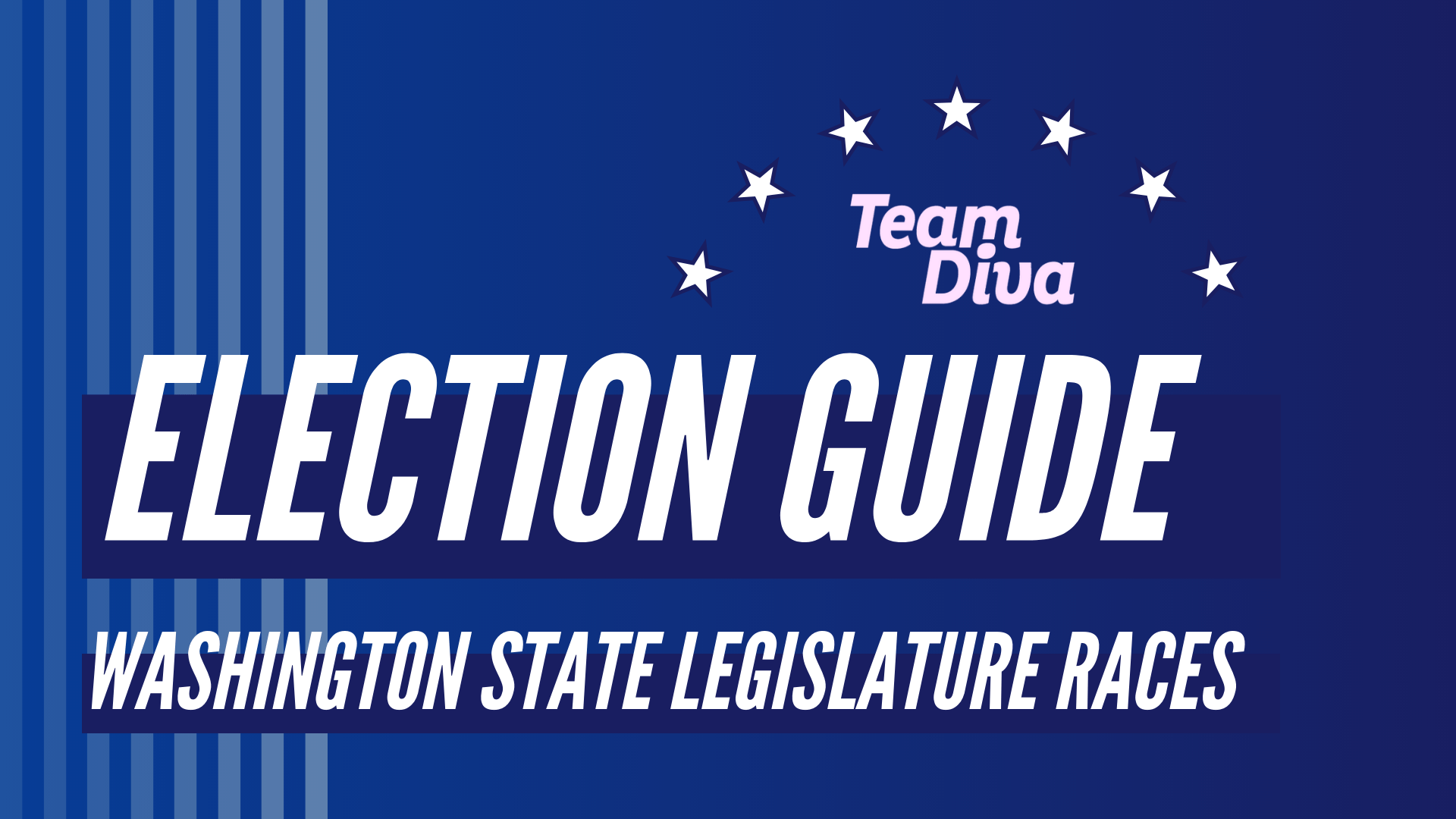 There is a very committed anti new revenue block in the WA State legislature. Getting more progressive voices elected statewide is important for a lot of reasons, but especially for this. We discussed last week with Mina Hashemi Mercer of the DHCC the things we can look forward to in the next legislative session, and we asked Senator Nguyen the same thing.
For one thing, Senator Nguyen confirmed that the more digital format of legislative sessions will allow for more community engagement. This is exciting, as we know firsthand how time-consuming and intimidating it can be to go as a regular citizen to hear and testify during policy meetings. Senator Nguyen foresees more work being done regarding police accountability and even attended a meeting on the subject before joining our Seattle Real Estate Podcast. And of course, in order to support a No Austerity Budget, there will need to be more conversations about revenue for the state.
Senator Nguyen foresees more discussion regarding capital gains taxes (which will be of key interest in the real estate world). There will be more discussion of progressive revenue taxes, and what equitable funding looks like statewide.
The West Seattle Bridge…What is Next?
As a West Seattle resident, Senator Nguyen knows firsthand what a pain the West Seattle Bridge closure has been for commuters. Naturally, we wanted to know if there were any updates regarding the future of the bridge, and Senator Nguyen had some good news.
First, a new proposal has been offered, and SDOT and the team of engineers working on the bridge issues are reviewing it. (Senator Nguyen credits these teams as doing a really good job so far.) It turns out that there are similar bridges that had fixes used on them that may be applicable here. Specifically, a bridge in Lake Champlain, Vermont has a center span, and there is a possibility that it could provide a model for a long-term plan. Using suspension, the bridge could be stabilized and repaired in specific sections enough to extend its lifespan. This will allow for it to reopen while accommodating proper planning for a more permanent fix.
Senator Nguyen points out that this is a critical issue for south Seattle neighborhoods especially, but could have statewide effects as well. Additional wear and tear, pollution, and traffic disrupt not only commuters and residents, but also one of our major ports.
Of course, West Seattle is dear to us in part because…well, it's part of our job! Kim and Roy and Senator Nguyen all waxed poetic about West Seattle's unique character. (It is still a Seattle Real Estate Podcast, after all.) We love how it is a kind of melange of everything about Seattle: A patchwork of residential styles, with huge view homes next to tiny old cottages.
We're Voting The Entire Ballot: Get Informed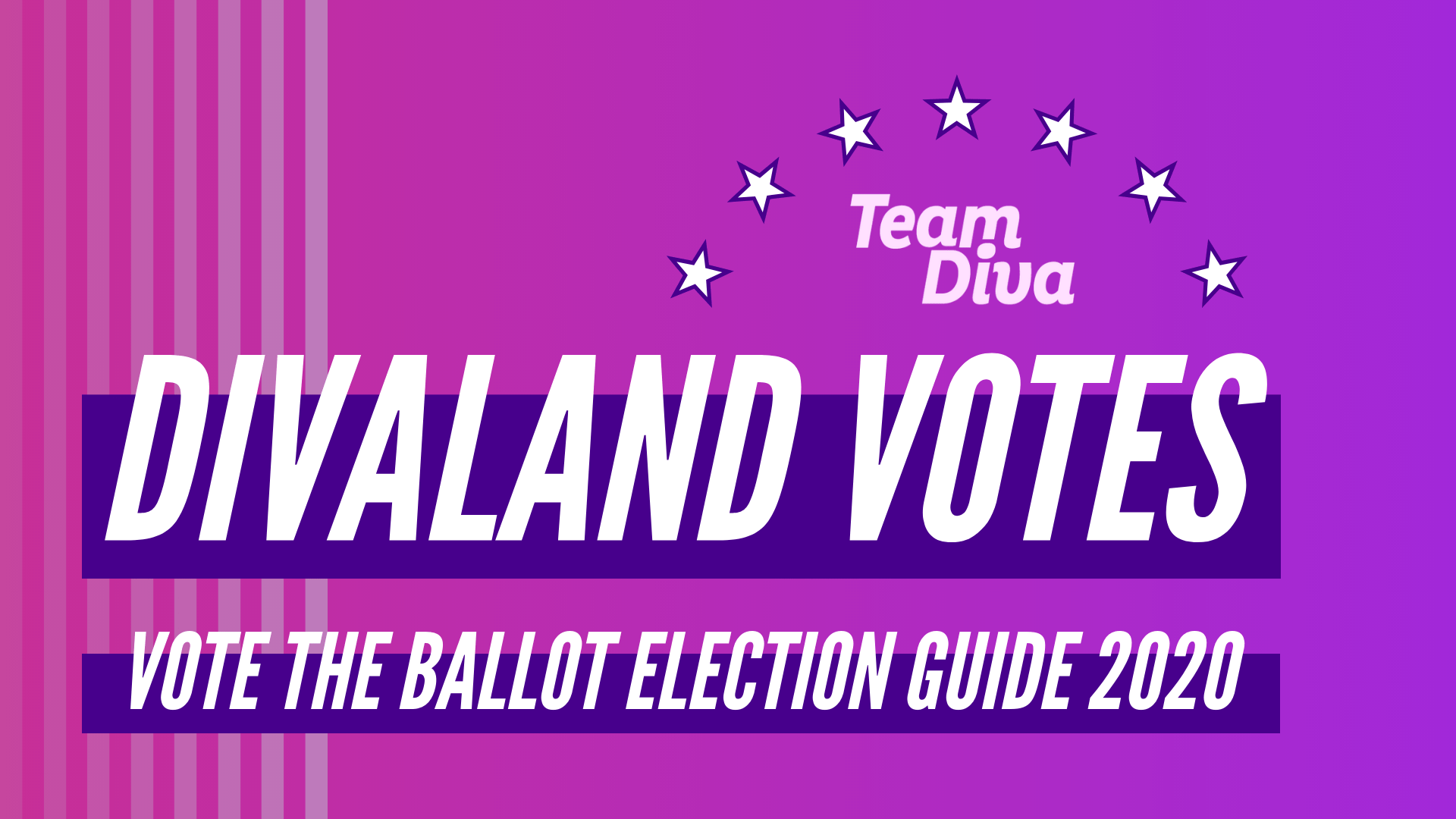 We're not just talking about politics on our Seattle Real Estate Podcast. If you haven't checked on our election guides, do so. There is so much at stake, and we have huge opportunities to advance more progressive policies and voices. And naturally, we need to do more than vote. We need to be volunteering, donating as we can, and helping to get the word out locally and nationally.
---
Listen To Previous Episodes Of Our Seattle Real Estate Podcast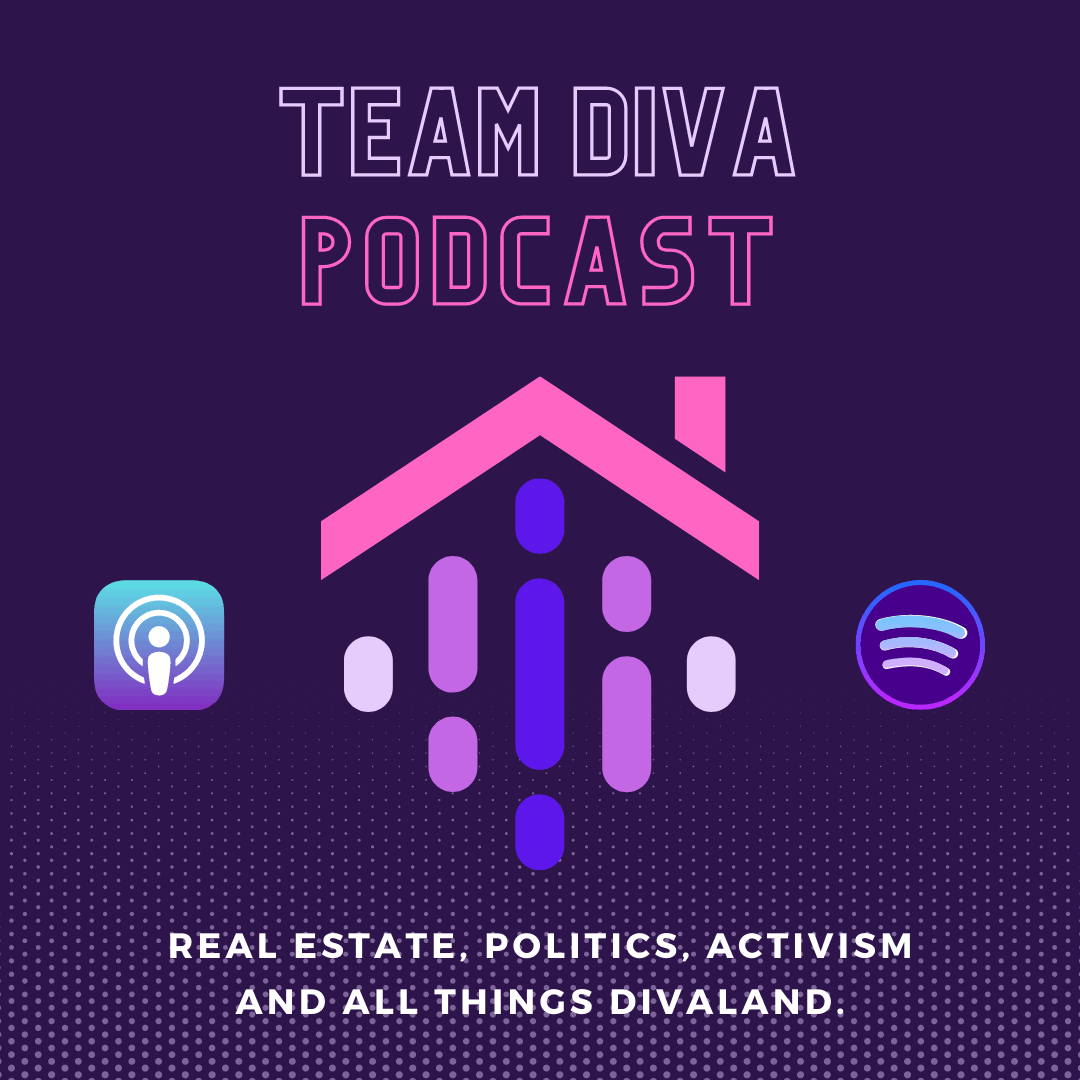 Listen to the full episode here, and check out previous episodes below:
Check out previous episodes and recaps of the Team Diva Seattle Real Estate Podcast with Roy and Kim.
Stay tuned for next week on Wednesday, at 1 pm (PDT), with guest and Diva Dweller Jackie Peterson. We will be chatting about her work as a museum consultant. Jackie is passionate about equity in the museum field and grounds her work in the framework of diversity, access, equity, and inclusion (DEAI).