This week on our Seattle Real Estate Podcast, Roy and Kim went off on the presidential debate debacle and the unpredictable Seattle Real Estate Market. Listen to the full episode on Spotify or Apple Podcasts, and don't forget to subscribe.
Let's recap some of the key points that our hosts covered this week.
The Team Diva Seattle Real Estate Podcast, Episode 9
Every election year, we see a shift in the market around election season. Buyers get more anxious, and sellers often face longer listing periods. We're starting to feel that shift, and yet we're seeing no shortage of buyers AND sellers reaching out to Team Diva.
Despite quarantine and election season chaos, we've had listings receiving multiple offers. The fact is, transactions are still happening, but capturing people's attention is harder than ever. There is just so much going on, so marketing just keeps getting more important.
The price point matters, too. Home at higher price points may sit longer anyways, simply because the buyer pool is smaller, and election season seems to shrink that pool further. Kim notes that she feels the shift happening this week, as we enter October. That said, our team is working nonstop with buyers AND new listings, so we're not exactly sitting on our thumbs.
And that concludes most of the Real Estate content of our Seattle Real Estate Podcast this week. Moving on…
The Presidential Debates: About That Shitshow Last Night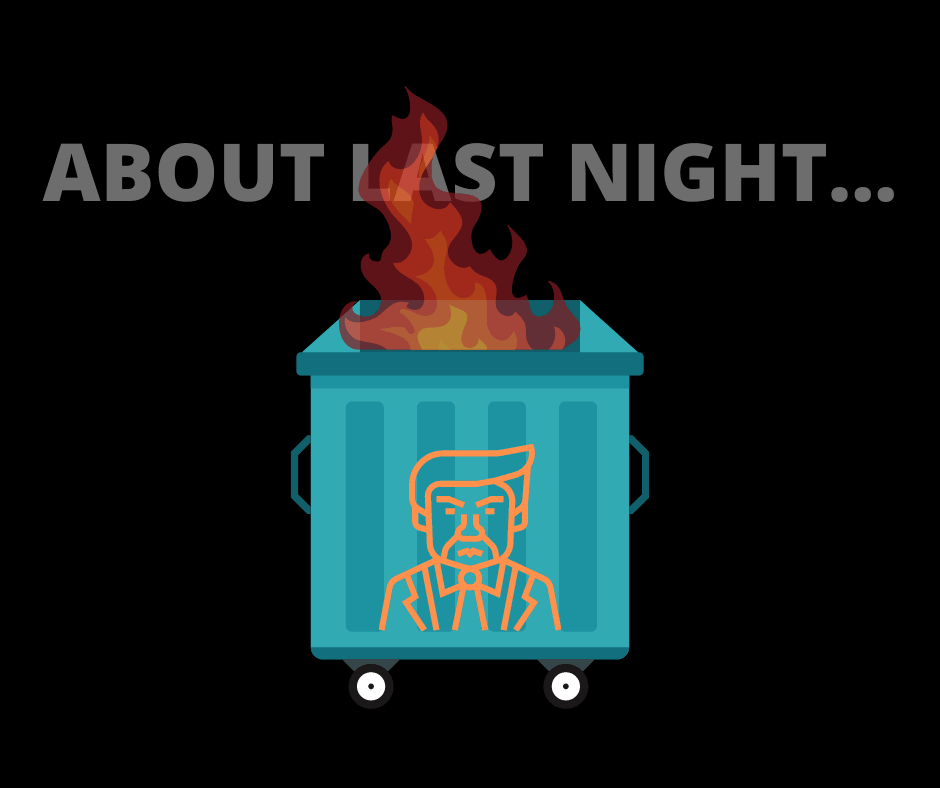 If you have been paying attention at all, nothing that happened last night came as a surprise. Sure, it is shocking to see the POTUS incumbent refuse to denounce white supremacy MULTIPLE times. And sure, we all had a "Wow…he finally said it," moment when he exhorted a militant hate group to "Stand By" instead of denouncing their evil ideology. Shocking, yes, but not surprising.
As Kim and Roy point out, it's hard to imagine what an undecided voter looks like at this point. Trump's base openly avows white supremacy and supports authoritarianism. They apparently make up around a third of voters, and share company with more middling racists who simply don't care about anything but their own false sense of comfort.
For Trump, this debate wasn't about convincing voters. It was about energizing his base to commit violence and spoil the election on his behalf. He made it loud and clear last night, and anyone still undecided right now simply hasn't been paying attention. And frankly, we know a lot of people simply don;'t pay attention. That's why voter engagement and mobilization is critical. Trump may have energized his Nazi goons, but we are energized, too.
Get Involved And Informed With Our Voters Guide And Election Guides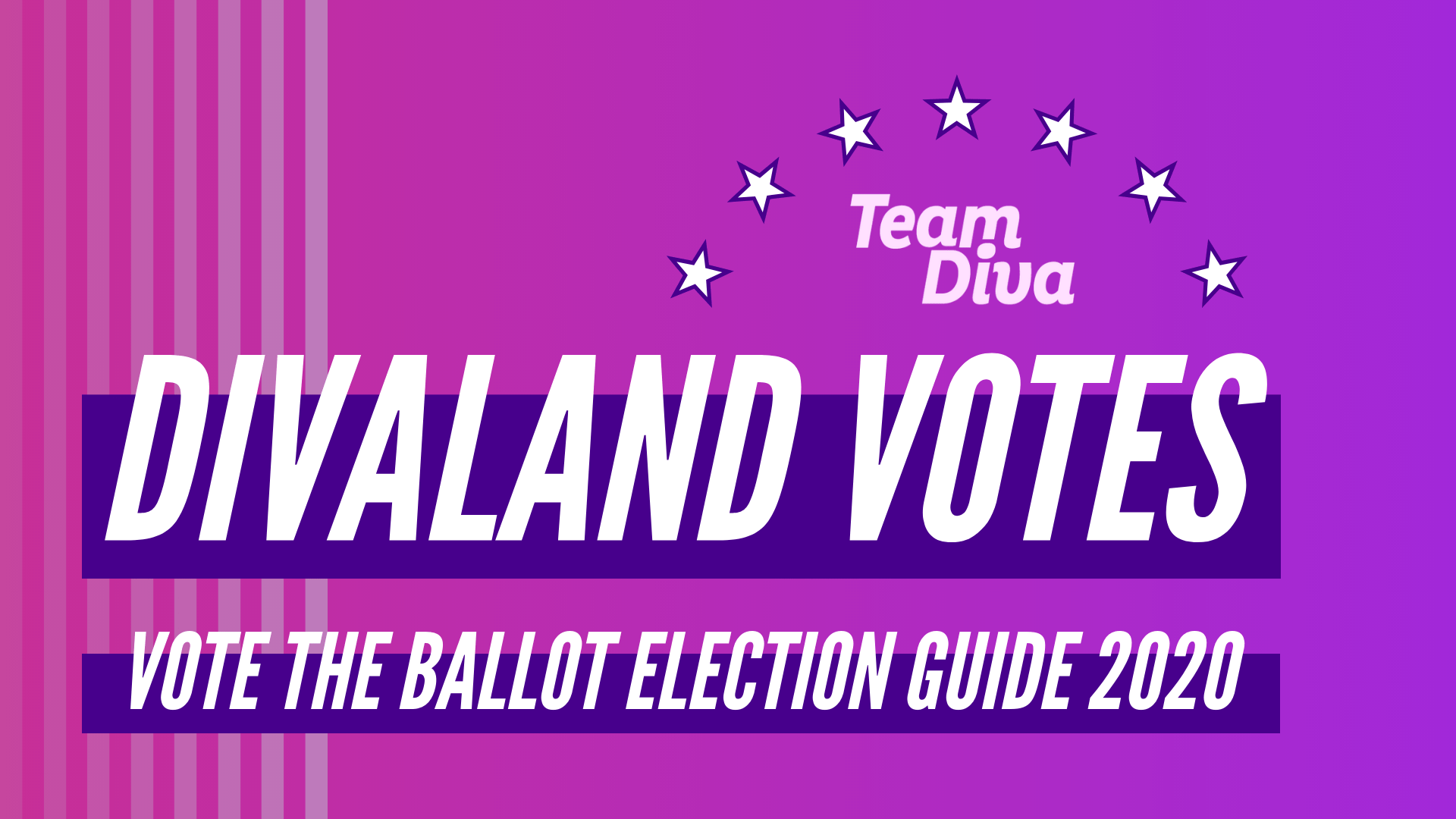 If you have been listening to our Seattle Real Estate Podcast consistently, then you already know about our 60 Days of Action. Last week, we also released two guides to help you get more engaged. One looks at ten U.S. Senate Races that could help Flip The Senate Blue. The other looks at BIPOC candidates in WA State Legislative Races that we support.
And just released today, we also have our full Divaland Votes Election Guide 2020. This guide covers the statewide races, ballot measures (including those for King County), and lots of legislative races, including US congressional races in King County.
On the show, Kim and Roy looked at some of these key measures, and emphasized their importance. Referendum 90 is especially dear to us, as it upholds the legislature's bill supporting inclusive, comprehensive sex education. Vote YES.
They also pointed out the three King County Charter Amendments addressing police accountability. As Kim pointed out, the current SPOG leader has proved to be one of the most hostile opponents to police reform the city has ever had. He has gleefully praised violence against protesters and the media, and even fostered a more threatening environment for anyone who seeks reform.
Amendments 4, 5 and 6 on the ballot are just common sense measures for better police accountability, and just the start. Meanwhile, King County Proposition #1 is necessary to provide Harborview with the funds it needs. This isn't just about the pandemic; it ties into police reform, as we need a larger force of mental healthcare and social workers to respond to some emergencies, rather than trigger happy cops. APPROVE all King County Ballot Measures.
Real Estate Is Political—Period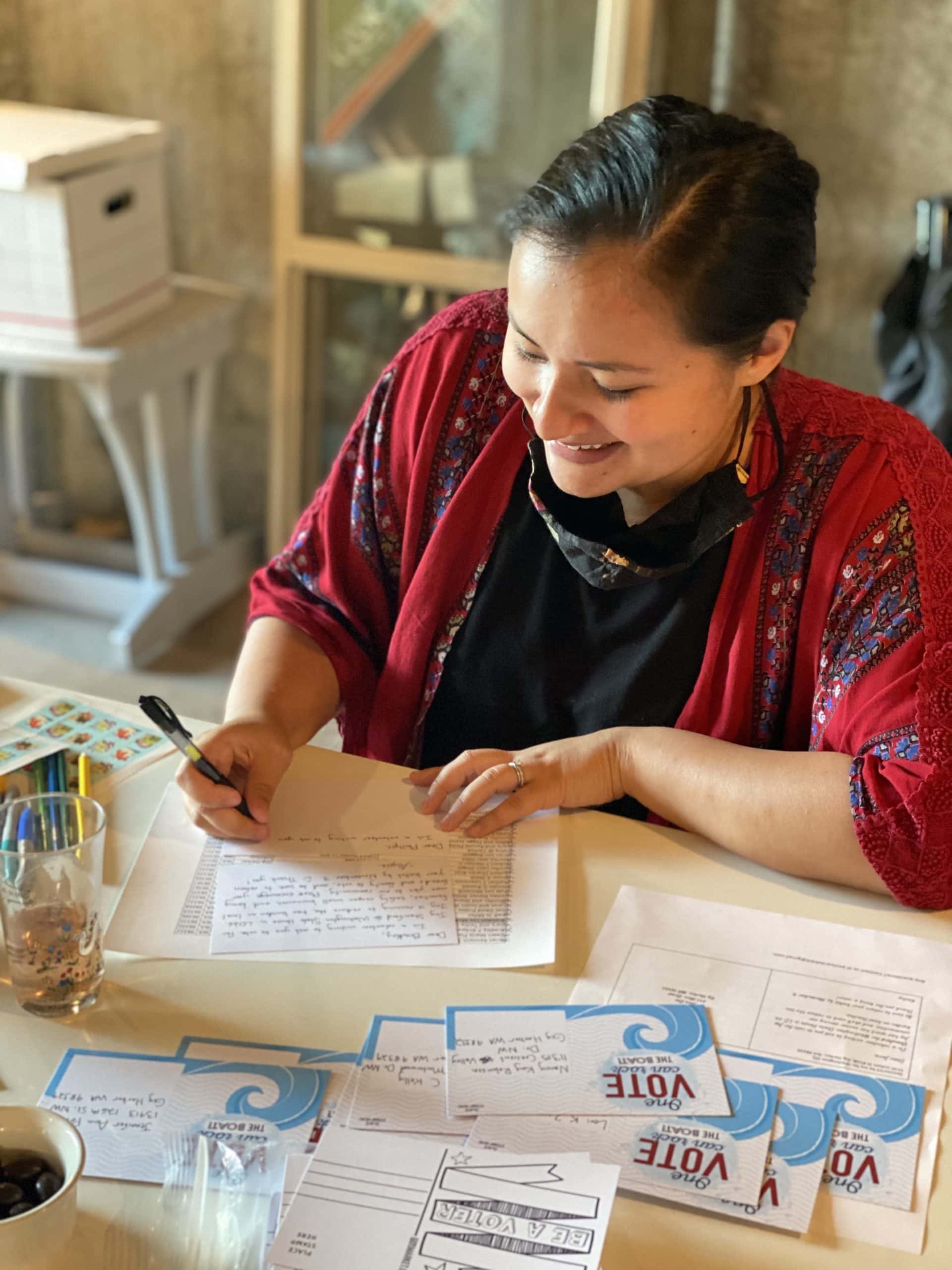 Closing out, Kim and Roy looped back to the importance of speaking about politics on our Seattle Real Estate Podcast. As Kim put it, "The world doesn't stand still, and business continues," but it's "mindboggling" that anyone would disapprove of speaking up about what is happening in this country right now. We get told that mixing real estate and politics can chase away clients, but this is a myth.
As Roy said, "We're not just realtors. We're members of our community. Why wouldn't we let our opinions be known?"
There's too much happening to not talk about it, and because real estate is fundamentally about building community, it seems all the more important to speak frankly about issues. People like to forget that a lot of Civil Rights legislation in the 60s was about REAL ESTATE. It was about lending, redlining, tenant rights and more. Those laws didn't fix those problems at all, even if our industry often pretends that race issues no longer exist.
Kim pointed out that some clients have worked with Team Diva explicitly because they saw us pushing people to vote and get engaged. They had referrals from friends, but they did a search on their own and chose us. Why? Because they also believed that voting and engagement is vital.
This is why we love Divaland so much: The people that we work with are more than just clients, but passionate individuals who love their communities. So thanks as always to those tuning in and showing up in these chaotic times.
---
Listen To More Episodes Of Our Seattle Real Estate Podcast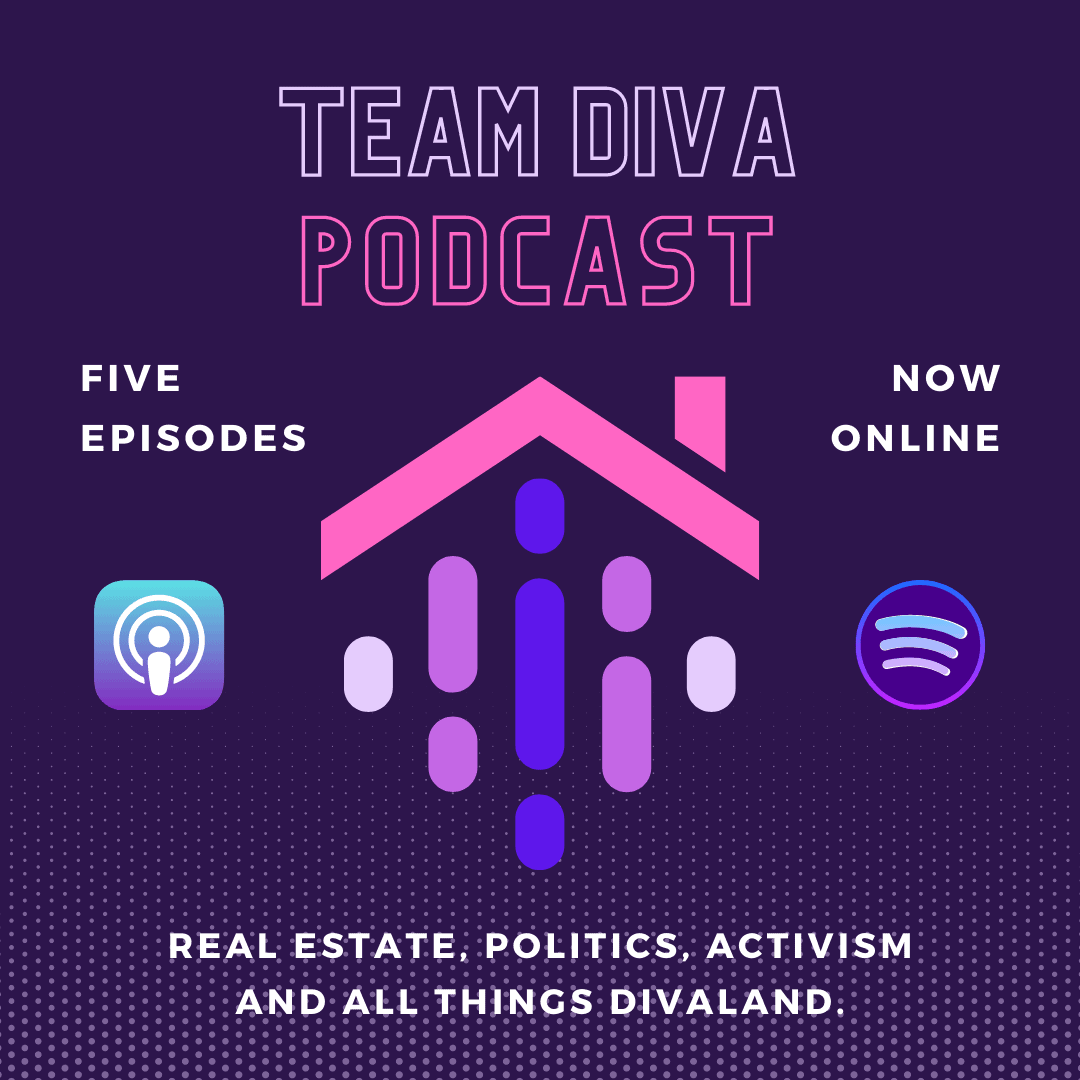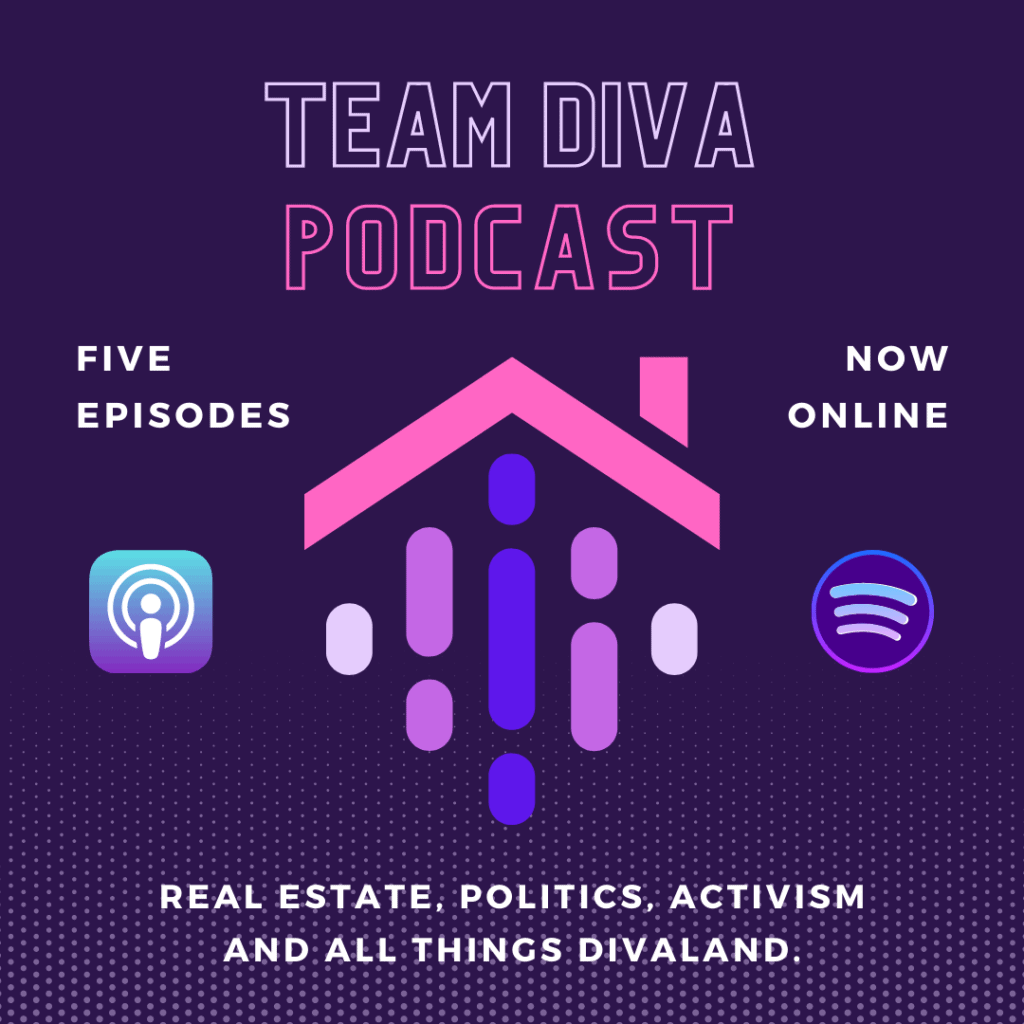 Listen to the full episode here, and check out previous episodes below:
Here is a quick jump to a few of the episodes we hosted over the summer where we dived into the real issues that are impacting our Black/Brown friends, clients, and community and how it relates back to Seattle Real Estate.
Stay tuned for next week on Wednesday, at 1 pm (PDT).