Our Seattle Real Estate Podcast often focuses on political subjects, and this week we're adding a brilliant cultural perspective. Our guest on the Roy & Kim Show was museum consultant Jackie Peterson, and the hour flew by with truly rich insights from Jackie about cultural institutions large and small. It was a thrilling conversation with big-picture cultural, social, and political ideas.
You won't see it on the podcast, but Jackie wore a shirt emblazoned with the words: "MUSEUMS ARE NOT NEUTRAL." Despite operating within the public trust, museums are still largely steered by un-elected leaders. That doesn't mean that these institutions can't be held accountable, but it does mean their power (and how it is wielded) often flies under the radar.
Jackie passionately explained some of these dynamics and challenges, and also why these institutions remain vitally important, despite their problems. Listen to the full episode of our Seattle Real Estate Podcast on Spotify or Apple Podcasts, and don't forget to subscribe. Here's our recap with Jackie Peterson.
---
The Team Diva Seattle Real Estate Podcast, With Jackie Peterson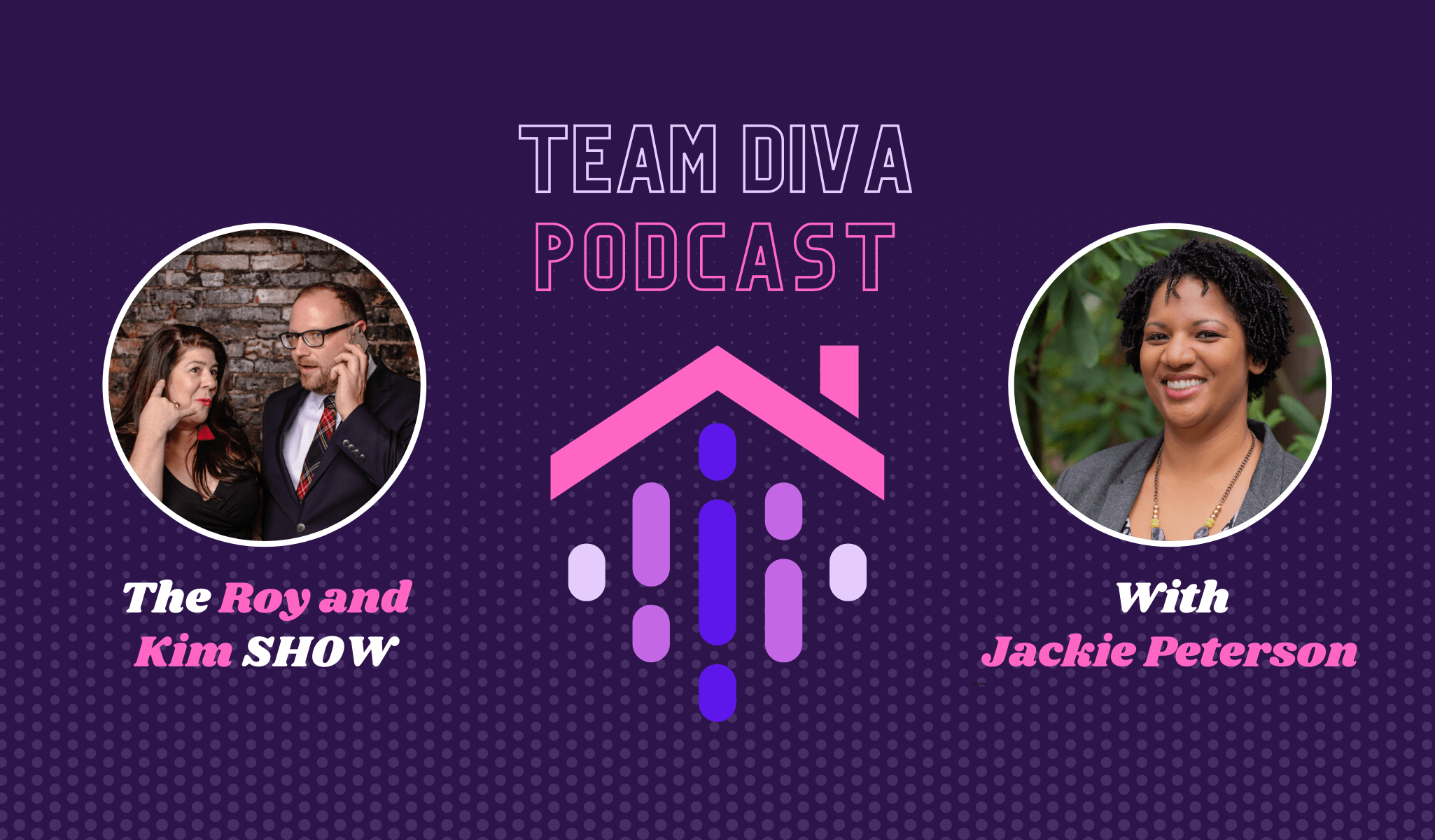 First, let's introduce our guest Jackie Peterson a little more, and then dive into what we discussed on our Seattle Real Estate Podcast.
Jackie has twelve years of direct experience working in exhibition design. She served as a content developer and coordinator at the exhibition design firm Ralph Appelbaum Associates Inc. in New York before going independent. In addition to her private consulting, she serves on the steering committee for Museums & Race, an initiative that seeks equity and justice for people of color in the museum field.
She is passionate about equity in the museum field and grounds her work in the framework of DEAI: diversity, access, equity, and inclusion. This work is not just about who gets shown in museums, but also who gets to see the works.
And because art can be so influential (helping us confront history and imagine new futures), this sort of work goes beyond art itself to consider policy and economic factors as well. And that brings us to the heart of our discussion with Jackie on our Seattle Real Estate Podcast.
Museums Are Not Neutral
Plenty of art is directly political, and museums are a major force in how it is displayed and preserved, if at all. But even work that is not explicitly a cultural critique can be framed in many ways. Unfortunately, a lack of diverse narratives in museums can reinforce white supremacy, consciously or unconsciously.
Museums developed during the imperial age, and today big capital and governments fund them. They have a tricky road ahead when it comes to determining how to truly be equitable and face their colonial legacy. That's where experts like Jackie come in.
Much of Jackie's independent work focuses on storytelling and the experiences of African Americans in Washington State. One of her most recent major exhibits was Bold As Love: Jimi Hendrix at Home, at Northwest African American Museum. But when she isn't working on putting a specific show together, she is working to address HOW shows are put together by institutions in ways that are not so transparent.
Museums are political institutions, working in the public trust. Sometimes, that trust isn't entirely deserved, but there are some great examples of local orgs doing the right thing.
Local Institutions Elevating Our Communities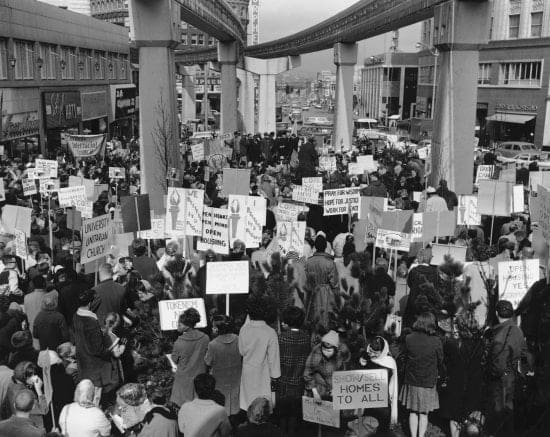 Jackie gave us a list of large and small institutions in the region that are helping to lift up BIPOC narratives in a predominately white field (and city). To start, she mentioned The Wing Luke Museum as one of her favorite museums. This small museum is truly extraordinary, and has a deeply community-centered model.
Last year, The Wing Luke did an exhibition on the history of racially prejudiced Redlining in Seattle, a topic that we have discussed multiple times on our blog and our Seattle Real Estate Podcast. To put together this exhibit, the museum reached out directly to members of the community to source firsthand narratives. This is a museum that doesn't just hold objects, but also preserves histories and produces knowledge.
The largest institution that Peterson praised was the Museum of History and Industry, as it has also done a lot of work to create historical exhibits centered in our region. (On a personal note, we hope you saw Seattle On The Spot, an exhibit of photography by Al Smith, who documented the heyday of jazz in Seattle's Redlined Central District and International District.
Smaller Institutions That Deserve Your Support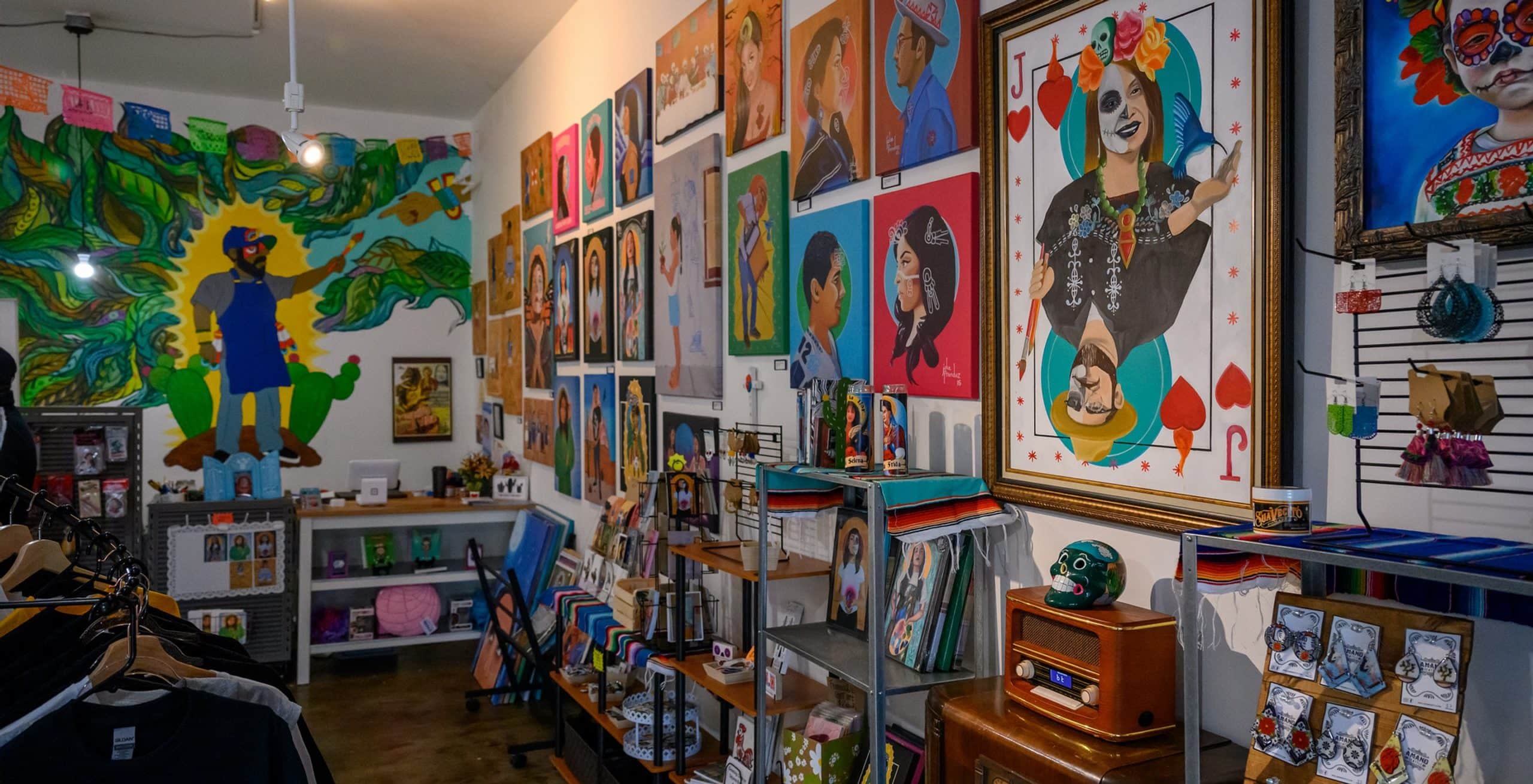 It isn't just museums that Jackie mentions. Also centered in the Central District is Wa Na Wari, a Black arts space that opened a little over a year ago in a former residence. It offers visual arts exhibits, concerts, and and other events.
Over in White Center, Nepantla Cultural Arts Gallery opened around the same time. It focuses on works from Latinx and Chicanx artists and storytellers. And also in West Seattle is the Duwamish Longhouse & Cultural Center. Jackie pointed out that the pandemic has ravaged many arts orgs and communities, but it has especially hurt indigenous populations and institutions.
Jackie points out that small institutions still need donations, but people with limited budgets can still help. Subscribe to their newsletters and share their content. In short, help get the word out, and not just to friends and on social media. Reach out to elected officials and local offices, explaining why these institutions deserve public support and recognition. These gestures go a long way.
Stretching Your Donation Through Other Means
Jackkie shared a sobering statistic that she has seen in reports during the pandemic: As many as 1 in 3 museums and arts centers may never reopen because of COVID. Larger institutions with big donors are safer than smaller, community oriented spaces. In this way, the pandemic has exacerbated a pre-existing lack of parity across our cultural institutions.
We dove deep into those issues as well during this episode of our Seattle Real Estate Podcast, but first the good news: We can still make a difference for these smaller orgs.
Roy made an excellent point for those working in larger corporations. As non-profits, these arts centers are eligible for donation matching. So if you work for a company that will match your own donations, document these things. You'll have an even bigger impact. Furthermore, if your company donates large sums to cultural institutions, you can voice your support for these smaller orgs that prioritize DEAI in hiring and programming.
And that brings us to the question of how we hold these larger institutions accountable.
White Supremacy In Museums And Cultural Institutions
In Response to Growing Pressure From Within, the Metropolitan Museum of Art Has Released an Institutionwide Equity and Diversity Plan
Despite representing global, cultural, and historical archives and treasures, museology is a very white field. Its white colonial roots go beyond the provenance of objects looted during the imperial age. In large national museums, such as The British Museum, there has been a vitriolic reaction against repatriation attempts. It's not just about the objects themselves, but also the way knowledge is created and presented through the institution.
Most museums in the world are history museums and historical societies, not art museums. In many cases, the peoples and cultures represented in the collections may not be in control of their own narrative. This should come as no surprise, when so many of our institutions as a whole exhibit systemic racism and bias. Race and class are a barrier to education, and then the institutions themselves often create hostile environments for BIPOC workers. As Jackie Peterson puts it, "there is no pipeline."
For instance, in its entire history, The Metropolitan Museum has never had a director that was not a white cis-man. This is an encyclopedic collection of artifacts from across the globe and across centuries. And yet, only white men have ever been the highest authority on how these objects should be understood and displayed.
Leveraging Our Power To Move Culture In Museums
Guaranteeing that an institution will hire more BIPOC curators and workers isn't enough. When an organization's culture is hostile and harmful, those BIPOC people have to walk (or run) away eventually. When museums (especially in the US) are beholden to ultra-wealthy donors, often with racist and conservative views, how do demand real equity?
Change has to start at the top, but we can collectively apply pressure on them. If we are members of the museum and their intended audience, we can demand better representation and a real commitment to change. We have to speak up more, and we also have to turn our attention to smaller institutions. Rather than just trying to fix what's broken, we can support those buidling new models from the ground up with real equity in mind.
These institutions may be less glitzy on the surface, but they are also more transparent and do more immediate good for our communities. Jackie's many experiences highlight the crisis of credibility, authority, and relevancy facing all museums. At the same time, it is a reminder of why she loves her work as an exhibition designer.
The Joys Of Exhibition Design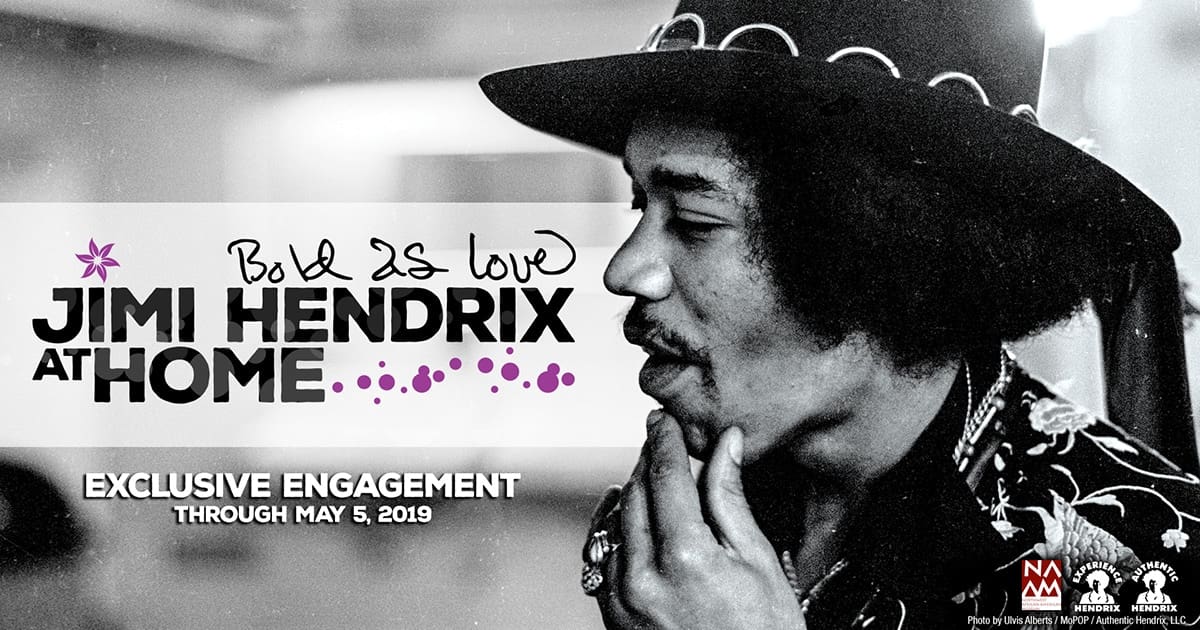 Every time she approaches a new project, she has to ask: Who is showing up to see these exhibits? How do I translate the story of the individual or collection to those audiences? If it's the historical home of a dead white guy, what makes his story important today? If it is a complex cultural phenomenon, how do we let diverse audiences access its nuances?
We are so excited to try out some of the walking tours that Jackie has created with the Black Heritage Society of Washington and History Link. The latter are already up at HistoryLink.tours, and include a tour of historic homes, businesses and landmark buildings in The Central District. These self-guided walking tour take about 30 minutes to an hour to complete, and are a PERFECT group quarantine activity.
(We may range far and wide on our subjects in our Seattle Real Estate Podcast, but we always find a way to get people excited about our local neighborhoods. This is one of the coolest insights we've had yet.)
These tour concepts also relate to something truly vital about museums that Jackie has noticed: They offer experiential learning that is more diverse in approach and content than regular classroom learning. They also offer communal experiences, where we learn together.
Replicating The Museum Experience In The Virtual World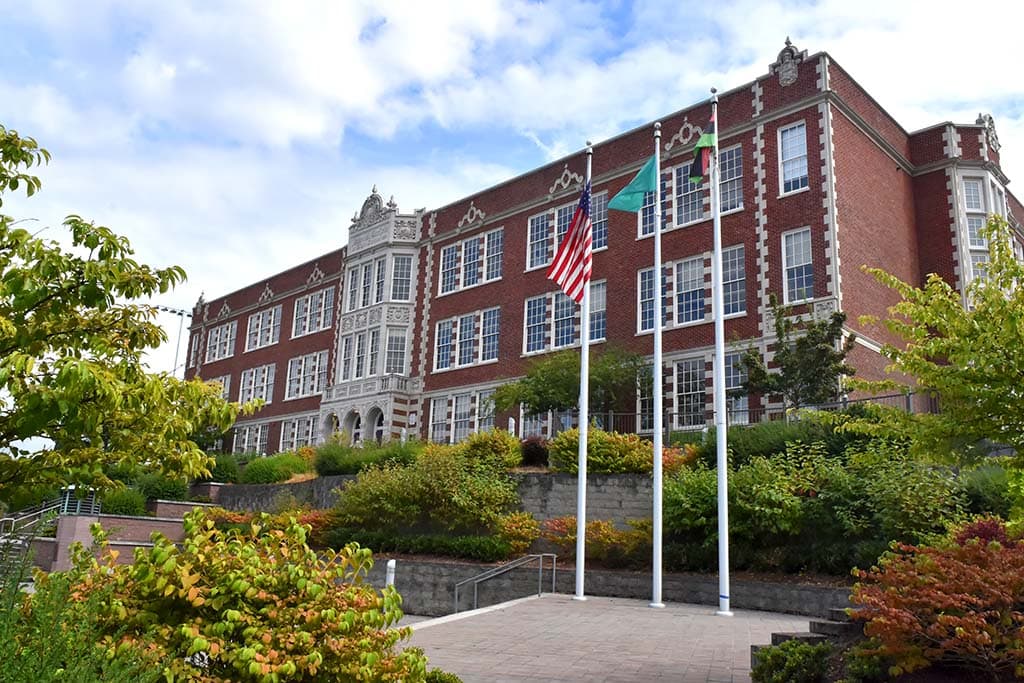 It is hard but not impossible to take the museum experience virtual, and Jackie is excited to see people make that pivot. We can't go back to the way it was in February 2020. We can't pretend this all didn't happen, and some of these programmatic changes will stick. As a result, they could enrich the cultural value and accessibility of these institutions.
That said, artists (especially performers) are having an especially hard time in the new environment. And what of the workers who have been furloughed or fired from museums? Are their jobs even coming back.
Again, pre-existing disparities have been made worse. Jackie even repeated a comment from last week's Seattle Real Estate Podcast with Senator Joe Nguyen: "Budgets are moral documents," and museum budgets are often very uncharitable to their front-line workers. Directors at large museums are generally well compensated. However, their boards often balk at paying a living wage to front-line workers, who ensure the museum operates day-to-day.
There is so much that needs to change, but we are so thrilled to have brilliant people like Jackie working to make it happen. Check out the full show for even more insights.
---
Listen To Previous Episodes Of Our Seattle Real Estate Podcast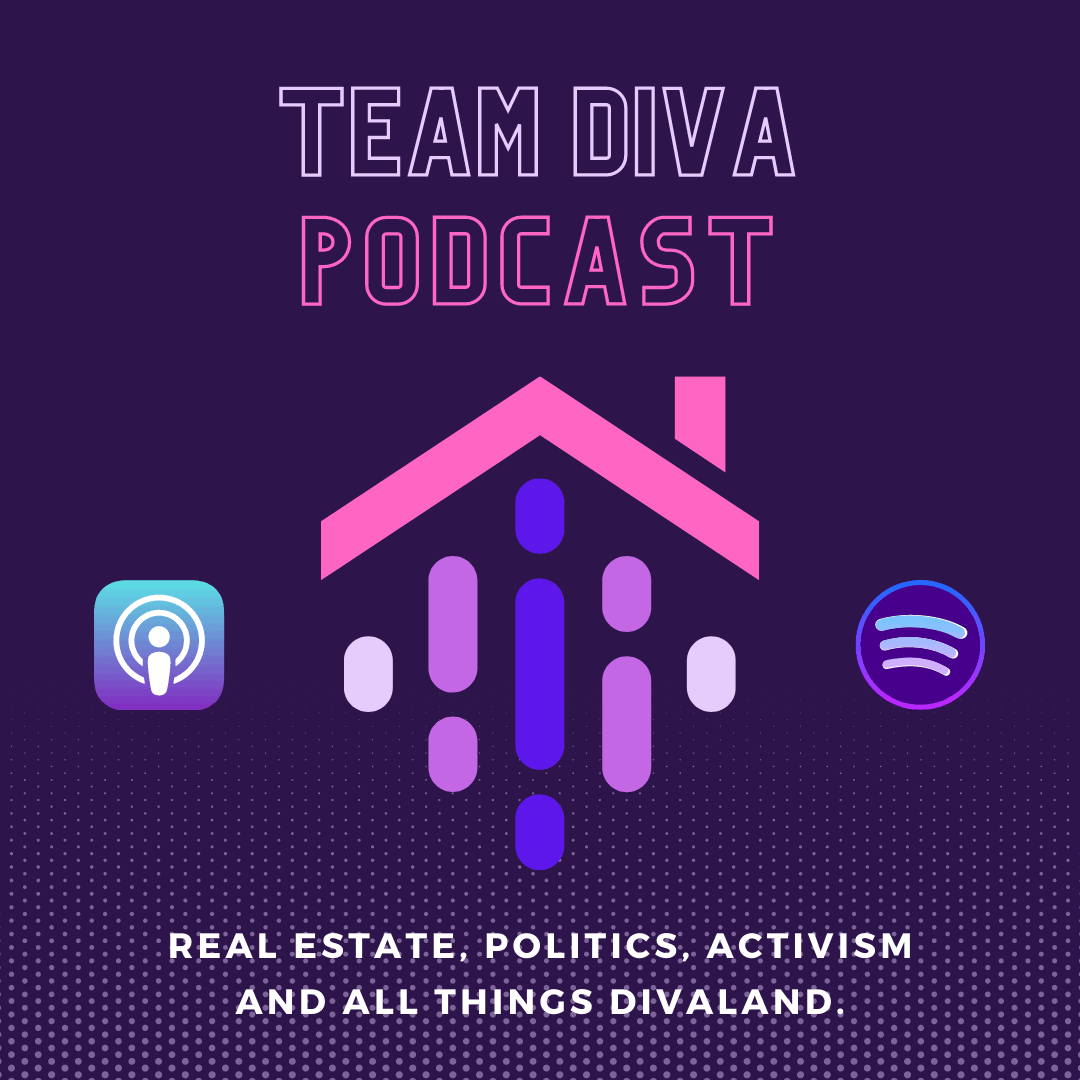 Listen to the full episode here, and check out previous episodes below:
Check out previous episodes and recaps of the Team Diva Seattle Real Estate Podcast with Roy and Kim.
Stay tuned for next week on Wednesday, at 1 pm (PDT), with guests from the Approve 90 Campaign.