Divaland's enduring activism and passion for justice gave us strength and inspiration these last few years. Years before the fateful 2016 election, our Divaland fam was showing up for the arts, for marriage quality, and in support of equitable education. And in 2016, as we saw the presidential campaigns unfold nationally and knew that we were in a long haul.
Divaland's activism and sense of commitment to doing more inspired our team to organize, respond, and be a voice of leadership on the tough issues. Even now, we are not letting up. Trump may be gone, but the racism, xenophobia, homophobia, and misogyny of the alt-right, which he stirred-up and raised-up are with us. As are the cronies and crooks he brought into the fold and pardoned to stay in their good graces.
These last four years have shown that Democracy is a "use it or lose it" system.
You! Our Community. You all showed up and taught us that grassroots activism is a powerful tool for change while bringing a little fun to the resistance. In the following blog, we will celebrate all of the events and activities you all showed up for and made sure this last election could happen.
Four Long Yeas of Divaland's Activism
Let's take in some lessons from the last four years of resistance in Divaland and continue to fight for liberation for all parts of our community.
The History of Divaland Activism These Long Four Years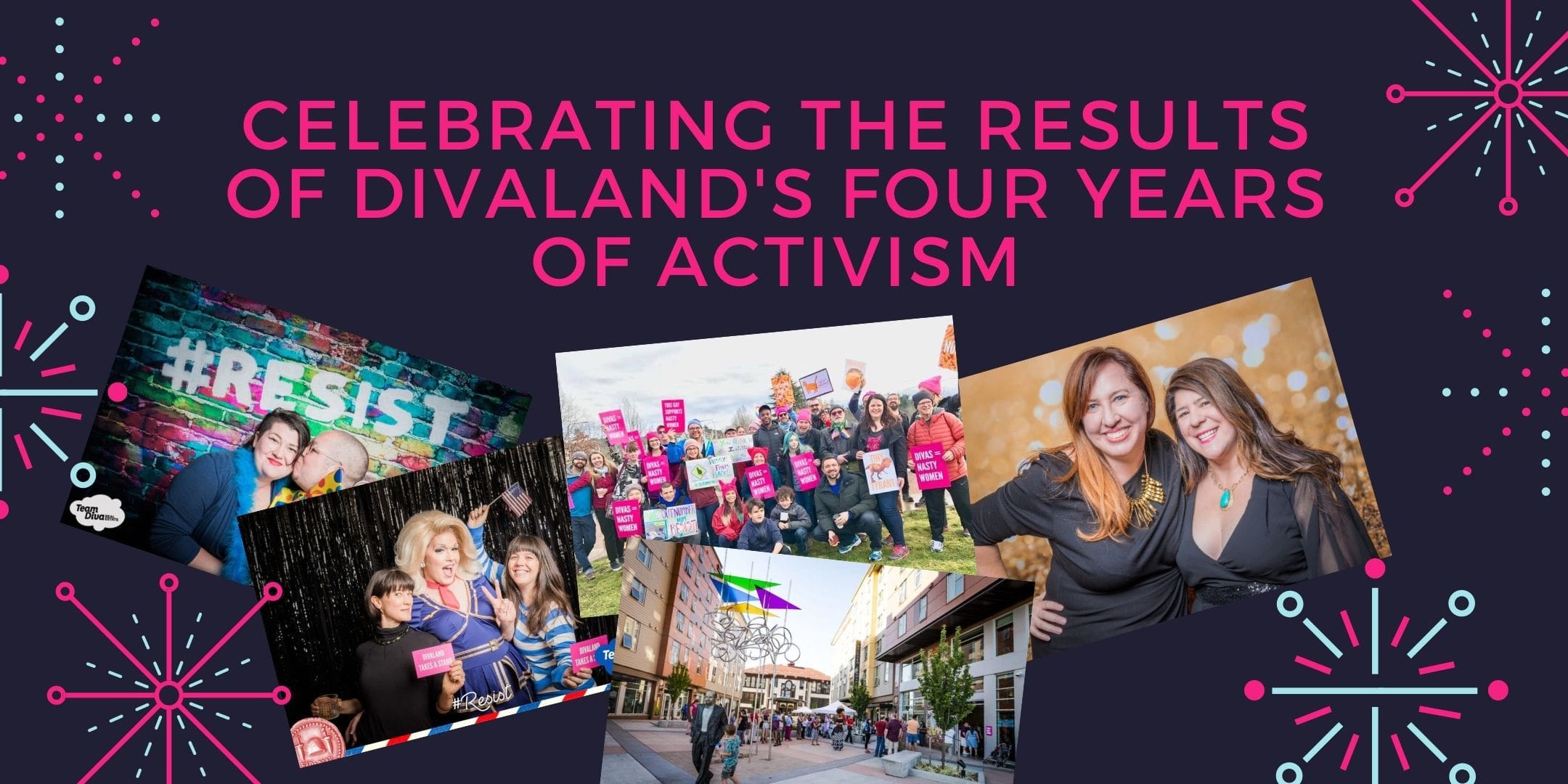 Many of you inspired us to reach out to our extended community to make many of these events happen. It is humbling to look back and know that the last four years were tough. But none of us would have done it without all of you. Thank you for being a big part of making last week's inauguration happen. Now onward to solve the big problems (social justice, the environment, trans rights, true liberation for our BIPOC community, etc…)
The 2017 Women's March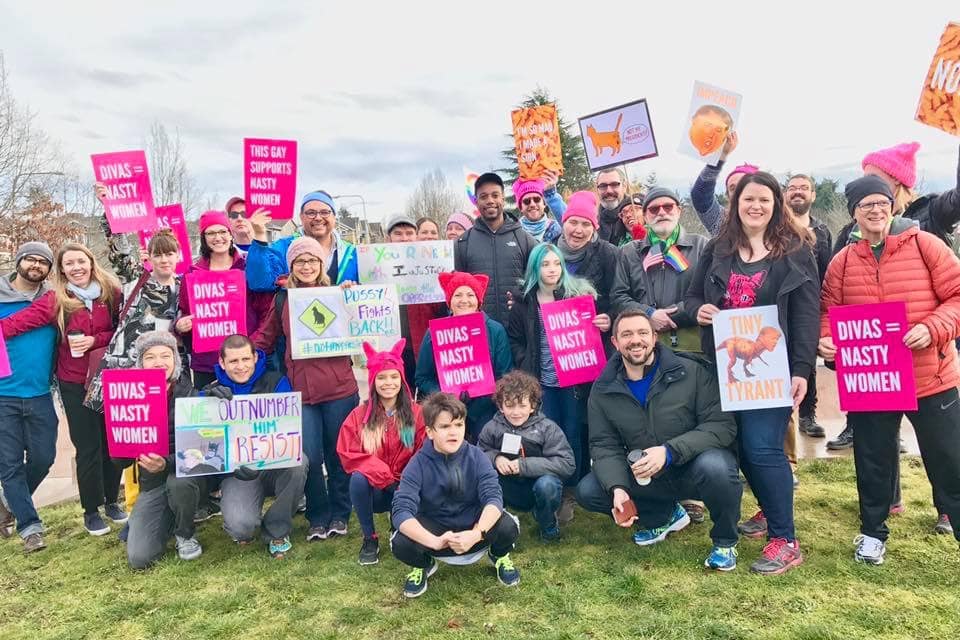 The day after the inauguration of President Donald Trump was the largest single-day protest in U.S. history. Worldwide, millions upon millions of people marched to protest an ACTUAL stolen election. (Trump is now the most impeached president in U.S. history, and among only three to lose the popular vote twice.)

Divaland joined the Women's March here in Seattle, along with thousands and thousands of others. For the next four years, "pink pussy hats" became a favorite symbol among the "Fuck Your Feelings" Republican crowd, standing for their favorite strawman: The raging, man-hating feminist. We, however, moved on from that day energized to #Resist with millions of others who saw what a disaster Trump would be.
Read about the Women's March Here >
The Ides Of Trump Letter Writing Party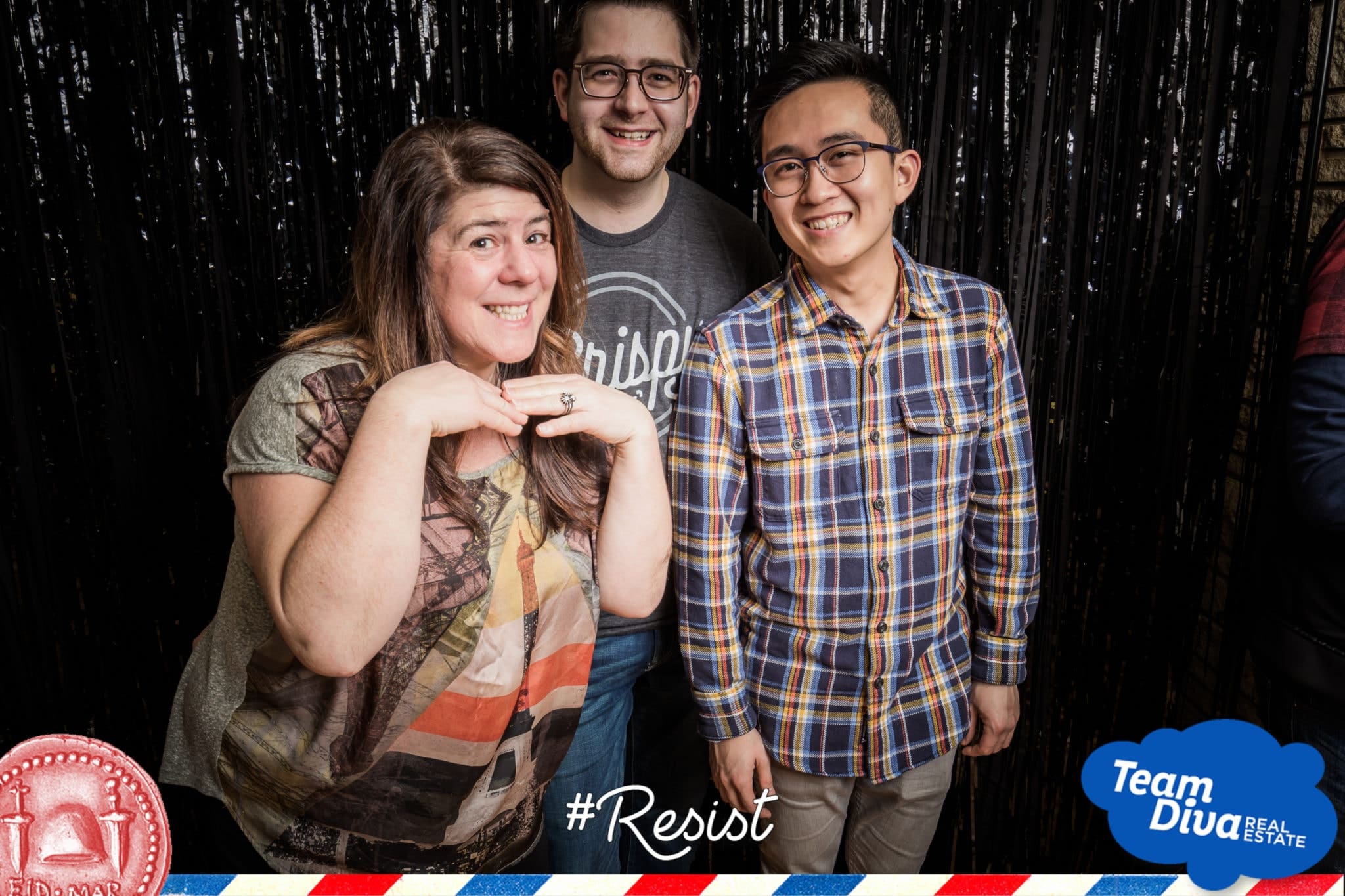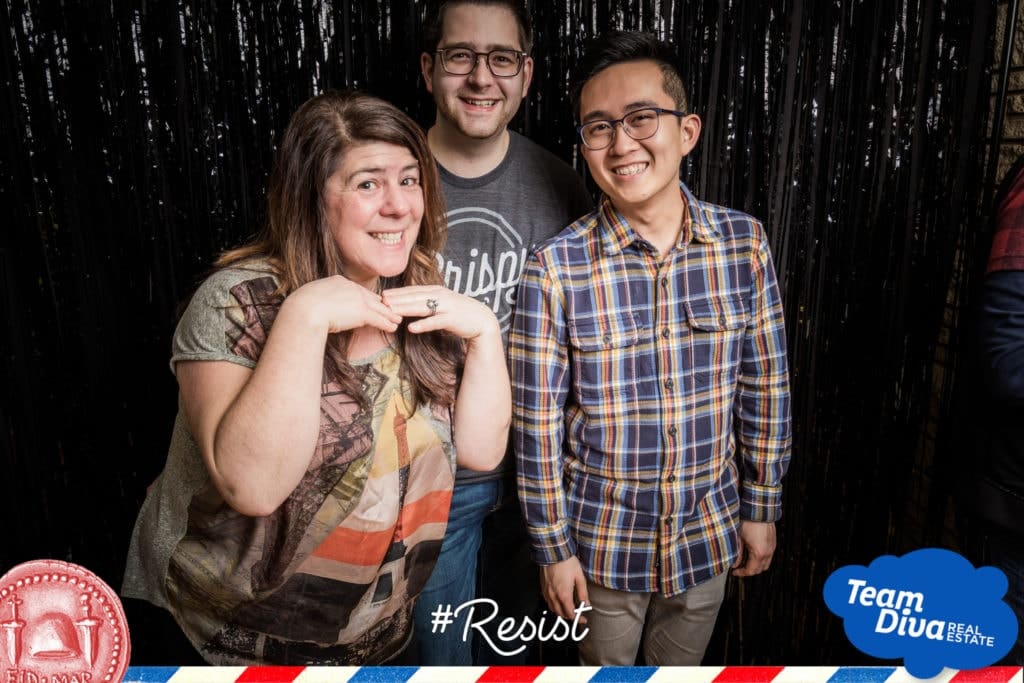 One of our next group actions was our Ides of Trump Divaland Letter-Writing Party, one of several letter-writing parties we have hosted over the years. While we ate, chatted, and celebrated recent wins, guests also wrote letters of support to local leaders like Bob Ferguson, who hammered Trump with many lawsuits over the years, causing the would-be autocrat plenty of heartburn.

That year, we were celebrating the survival of the ACA, too, and so letters of thanks went to state reps, like Pramila Jayapal and Maria Cantwell. These folks are still championing progressive causes, and we appreciate them. After the attempted coup on January 6th, they would probably appreciate messages of support now, too. (They don't just need to hear from us when we are angry, after all.)
Read about our Ides of Trump Letter Writing Campaign Here >
Divas Take America And The Seattle Mayoral Race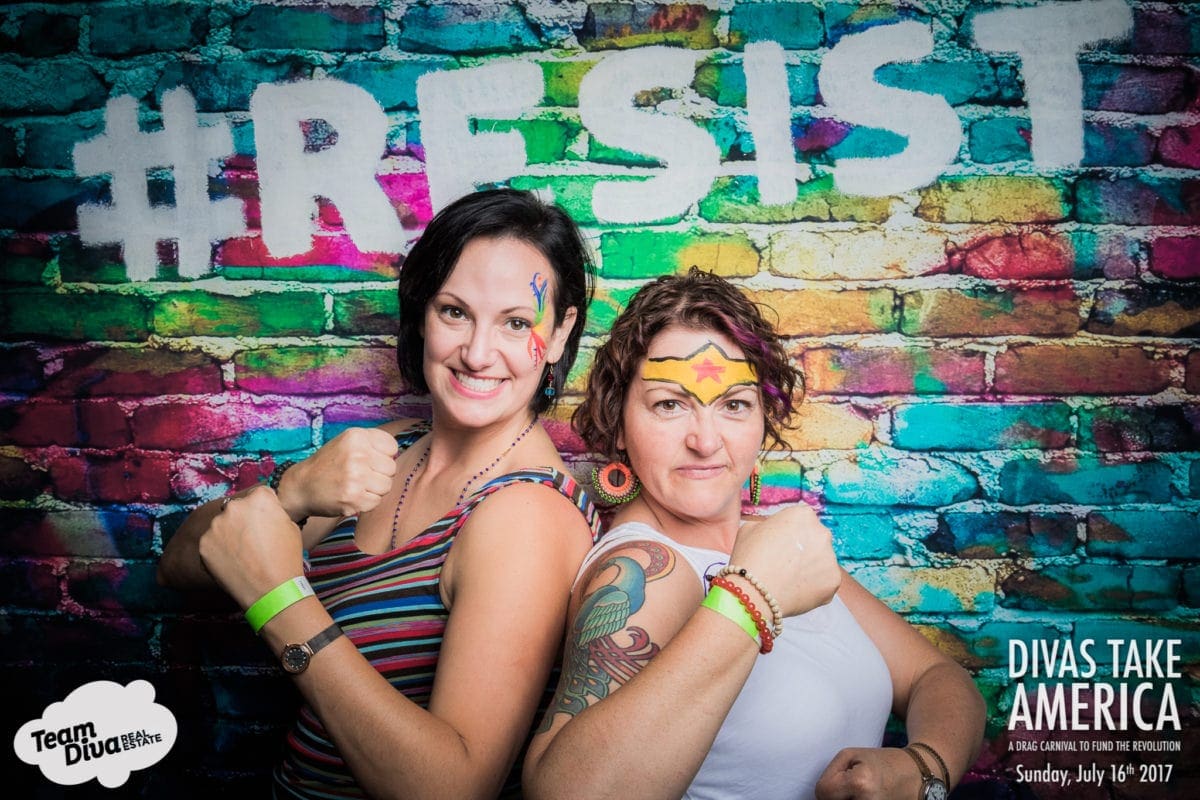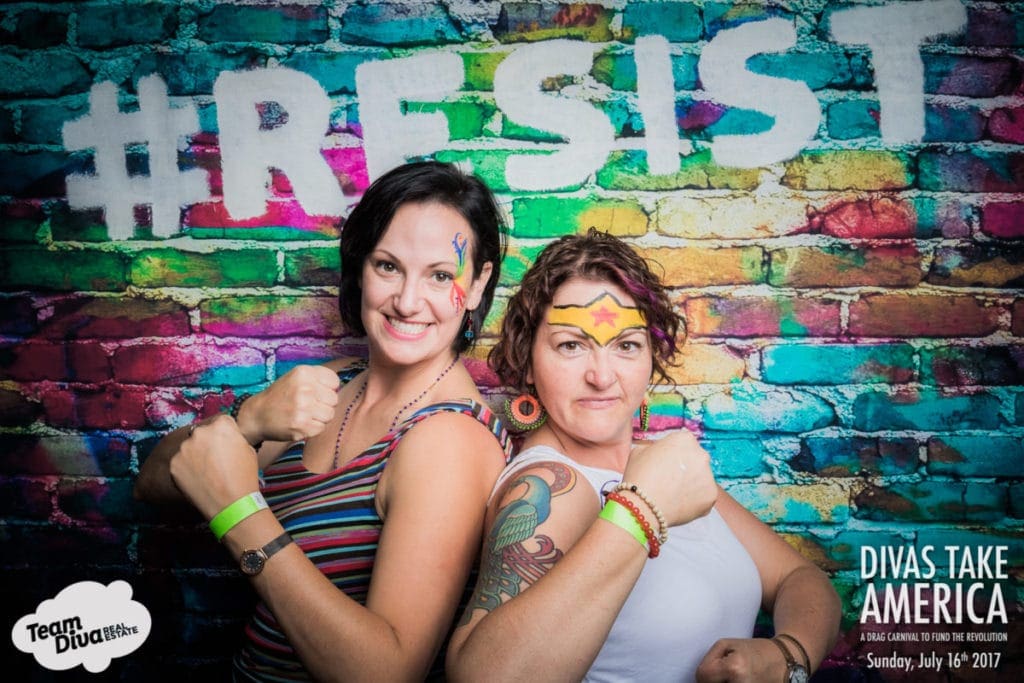 That summer, our longstanding Divas Take The Hill summer party leveled up. It moved from Capitol Hill to Beacon Hill, and became Divas Take America. It was the highlight of a summer full of activism as Seattle prepared for its own local elections. This outrageous drag carnival raised funds for Washington's Paramount Duty and Seattle Indivisible, and also provided a forum for folks to meet the mayoral candidates.
This year is another mayoral election, and after a year of major protests in the city, you can bet it will be a contentious one. Stay tuned, because you know we will have a lot to say as the election approaches.
Read about the Divas Take America event here>
The 2018 Midterms: Divaland Votes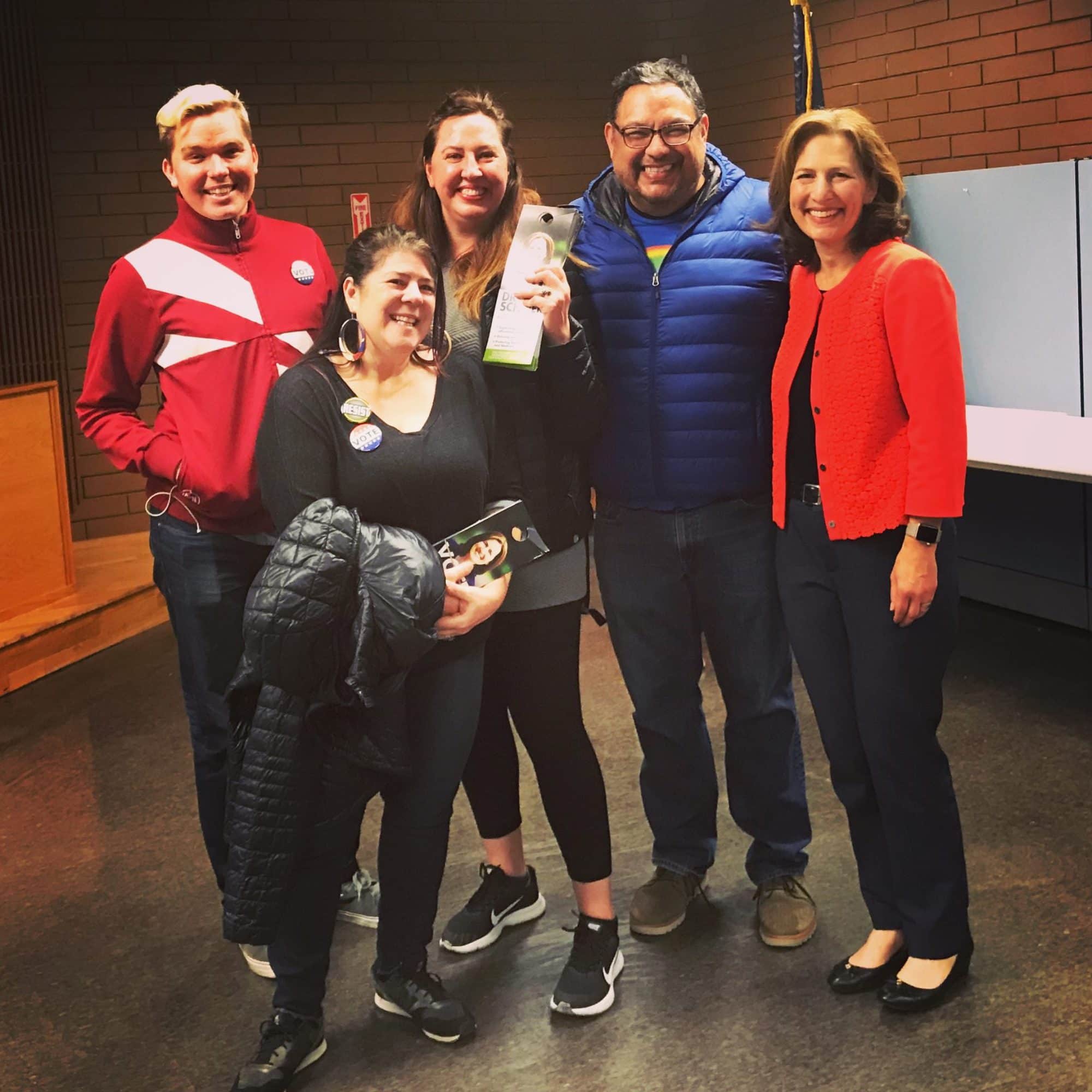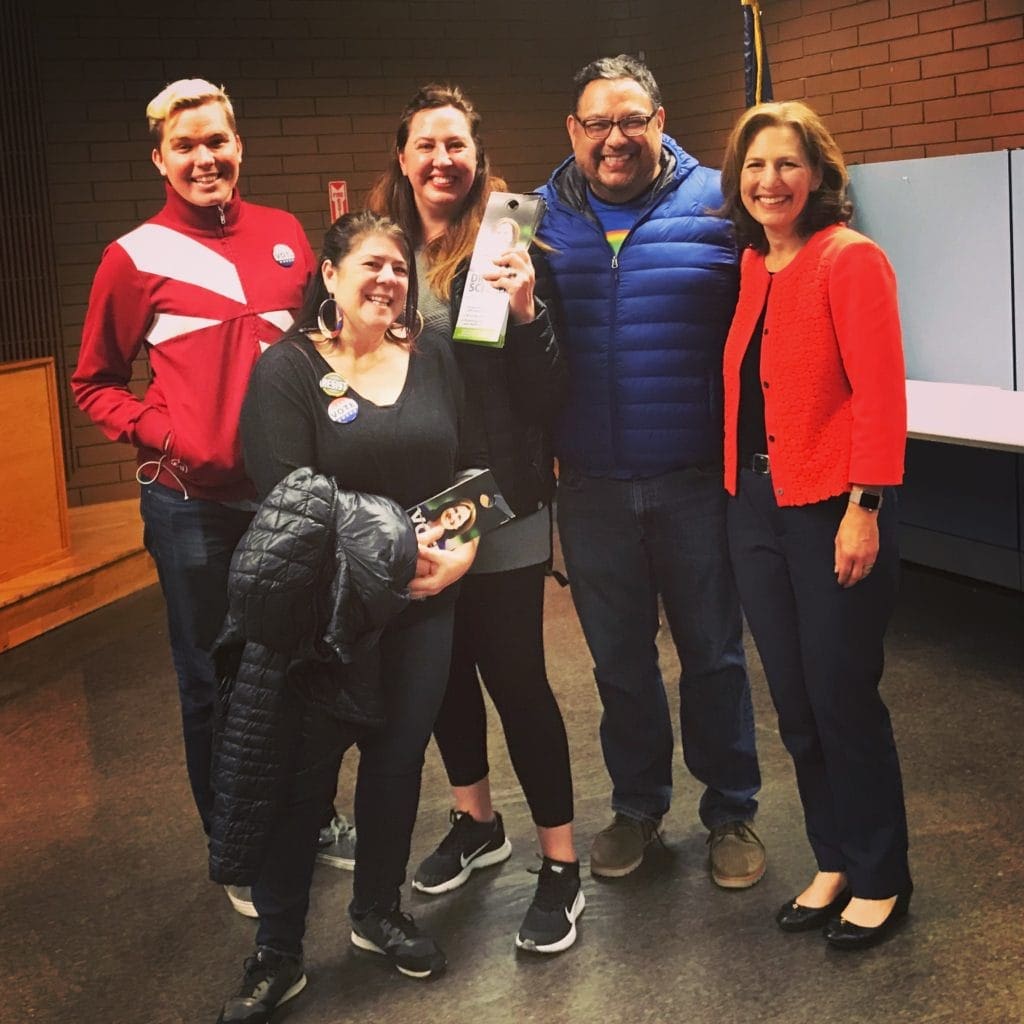 For years, we published voting guides and engaged with local candidates to help inform folks in Divaland about the issues. In 2016, we started emphasizing the need for more engagement and enthusiasm around voting, and in 2018 we went harder. The contentious midterms brought on a Blue Wave that put Dems in firm control of the US House of Reps, while also putting Dems in seats and offices in state elections, too.
This was a critical turning point in slowing Trump's white supremacist agenda, and even get that first impeachment rolling. It proved that grassroots efforts were working, and were all-important in the years ahead.
Read about our Divaland Activism Votes the Midterms blog here >
Drag Queen Story Hour: Counter-protesting Against Hate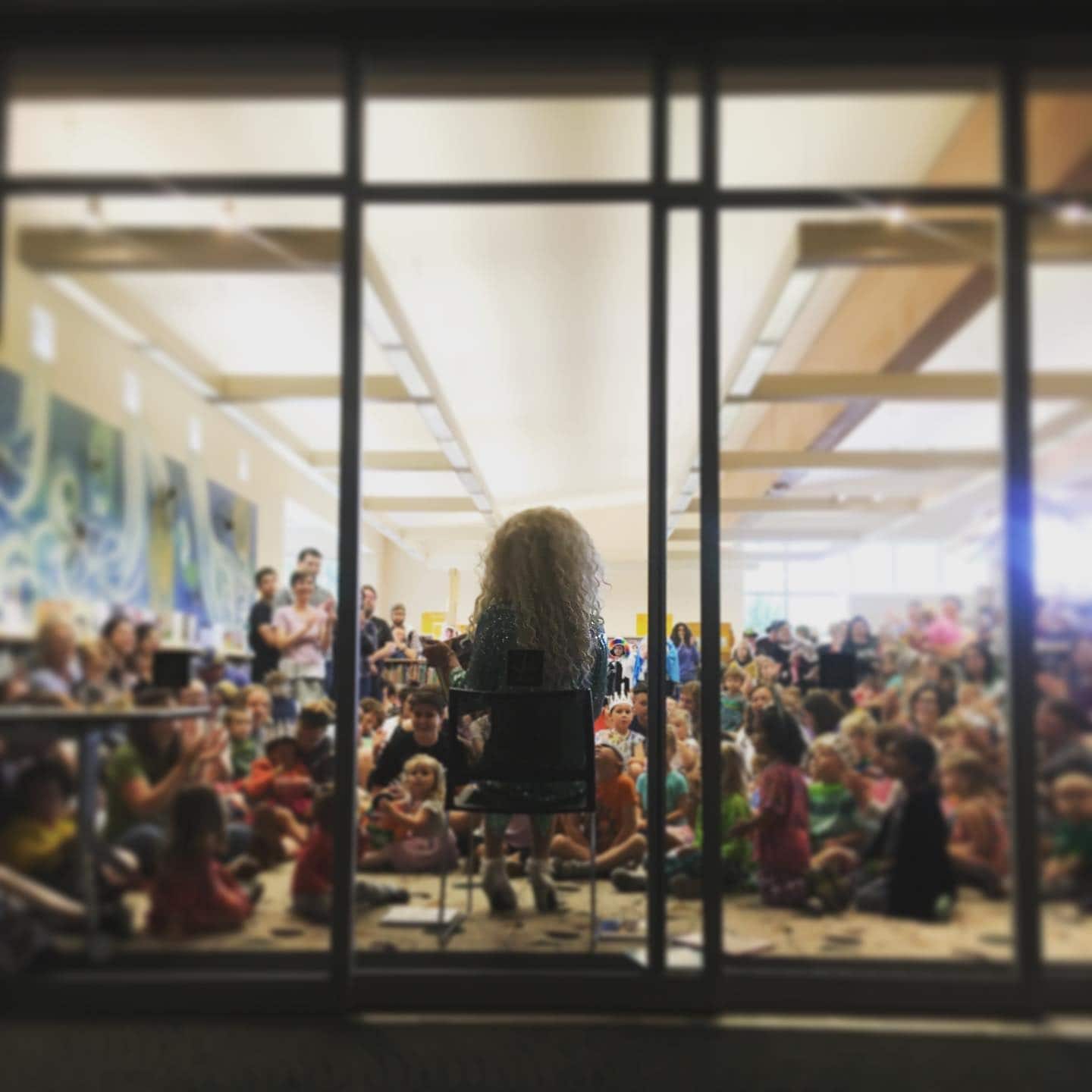 Right-wing commentators went into overdrive stirring up hate in 2019, choosing a rather niche target: Drag Queen Story Hour. Members of our own Divaland community were directly affected by this campaign of bigotry, coming from conservatives across the country.
Diva Dweller and drag queen extraordinaire Cookie Couture was hosting Drag Queen Story Hour at local libraries. When the hate avalanche kicked up, members of our Divaland came out to support the program. We rallied our folx in Des Moines, WA, just south of Seattle, to stand up to the Proud Boys and other alt-right protesters.
It was definitely a wake-up call for some of us. These did not just concern trolls;
these people were loudly calling for genocide against LGBTQ people.
During Pride Month, no less.
This is why celebrating Pride is still important. We are so proud of our team and the extended Divaland community for being there that day, ensuring that visitors, and the hostess herself, received messages of love and acceptance even amid all the hatred pouring from conservatives. And to show the media that WE who stood on the side of LGBTQ rights outnumbered those who stood on the side of intolerance and hate.
Read about how we saw the first glimpse of the insurrectionists at a small library in Des Moines >
Fair Fight And Sister District Lead The Charge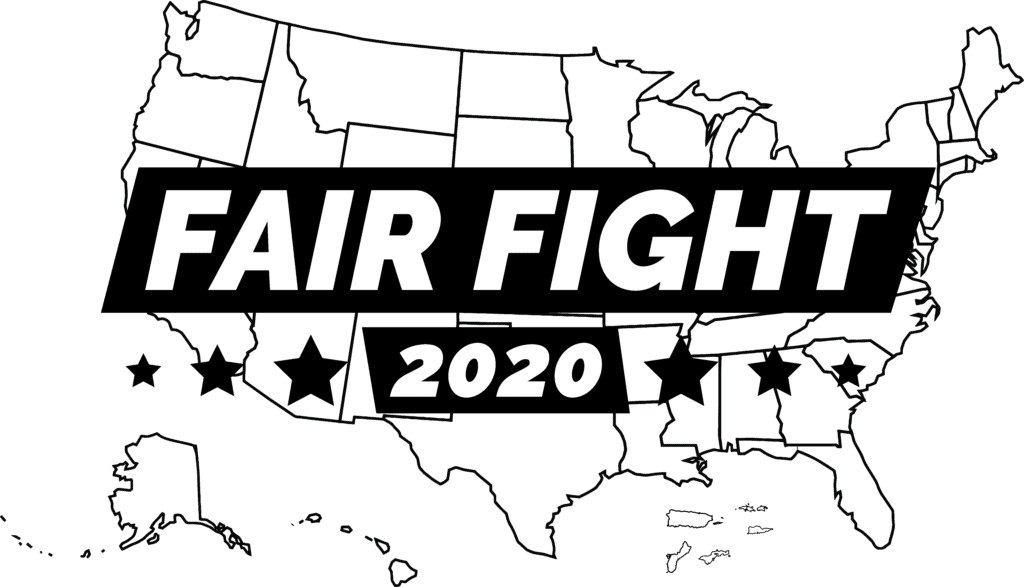 In 2018, then-Secretary of State in Georgia oversaw his own gubernatorial election… and massive voter suppression to secure his narrow win. His challenger, Stacey Abrams, was already a master grass-roots organizer and seeing the corruption tainting our elections firsthand, she decided to fight back. Thus came Fair Fight, which has worked tirelessly to combat voter suppression and intimidation and turn out the vote…especially in 2020.
Fair Fight was one of two organizations that Team Diva was proud to support during our own Divaland Takes A Stand election initiative. The other was Sister District, whose organizers proved their mettle supporting progressive candidates in contentious races in red states. We saw the fruits of the labor of these organizations in 2020, as record turnout turned Georgia blue and turned other red states purple.
With Trump's loss, the GOP is already ramping up their efforts to suppress the vote in future elections. Organizations like Sister District and Fair Fight will only become more crucial, and we are ready to participate and support them however we can.
Activism at Divaland Included Standing With the Black Lives Matters Protestors

Over the summer we were not surprised that once again the police overstepped their duties and publically lynched yet another Black person. It took no sports, quarantine, and Netflix out of new shows for Americans to finally be shocked at what we saw. Not only did MANY of you (not all) stand with the protestors but joined in the fight for true liberation for our BIPOC community.
Over the weekend we saw another example of police brutality in Tacoma. A police car ran over a crowd of onlookers. It is stupid that we cannot come to some consensus on how to reinvest in our communities and get the police and their unions to take Black Lives seriously.
Read a very long piece on this ongoing issue in our culture and community. We will not stop until there is liberation for everyone including our BIPOC community.
Divaland Took A Stand… AND Campaigned like Champs in 2020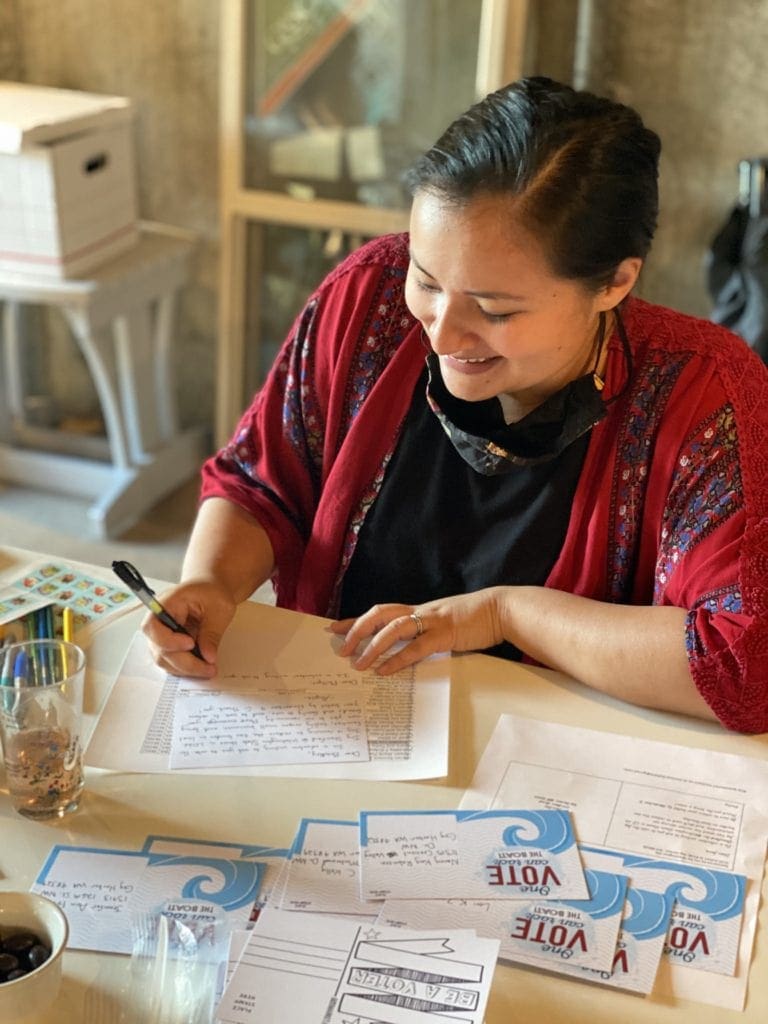 Leading up to the election, Team Diva launched our sixty days of action campaign. Divaland donated to local campaigns, to organizations like Sister District and Fair Fight. Our community dug deep and supported key national races, including John Ossoff and Raphael Warnock in Georgia. We organized socially distant letter-writing parties, and shared targeted info in our networks. While Trump told his Proud Boy brownshirts to "Stand Back and Stand By," we continued to Stand Up for a Democracy in peril.
Locally we worked with Code Blue Washington and organized a massive postcarding and phone banking campaign out of our garage (cause you know COVID). Read all about our organizing for the 2020 election here >
---
Thank You Divaland For Your Activism!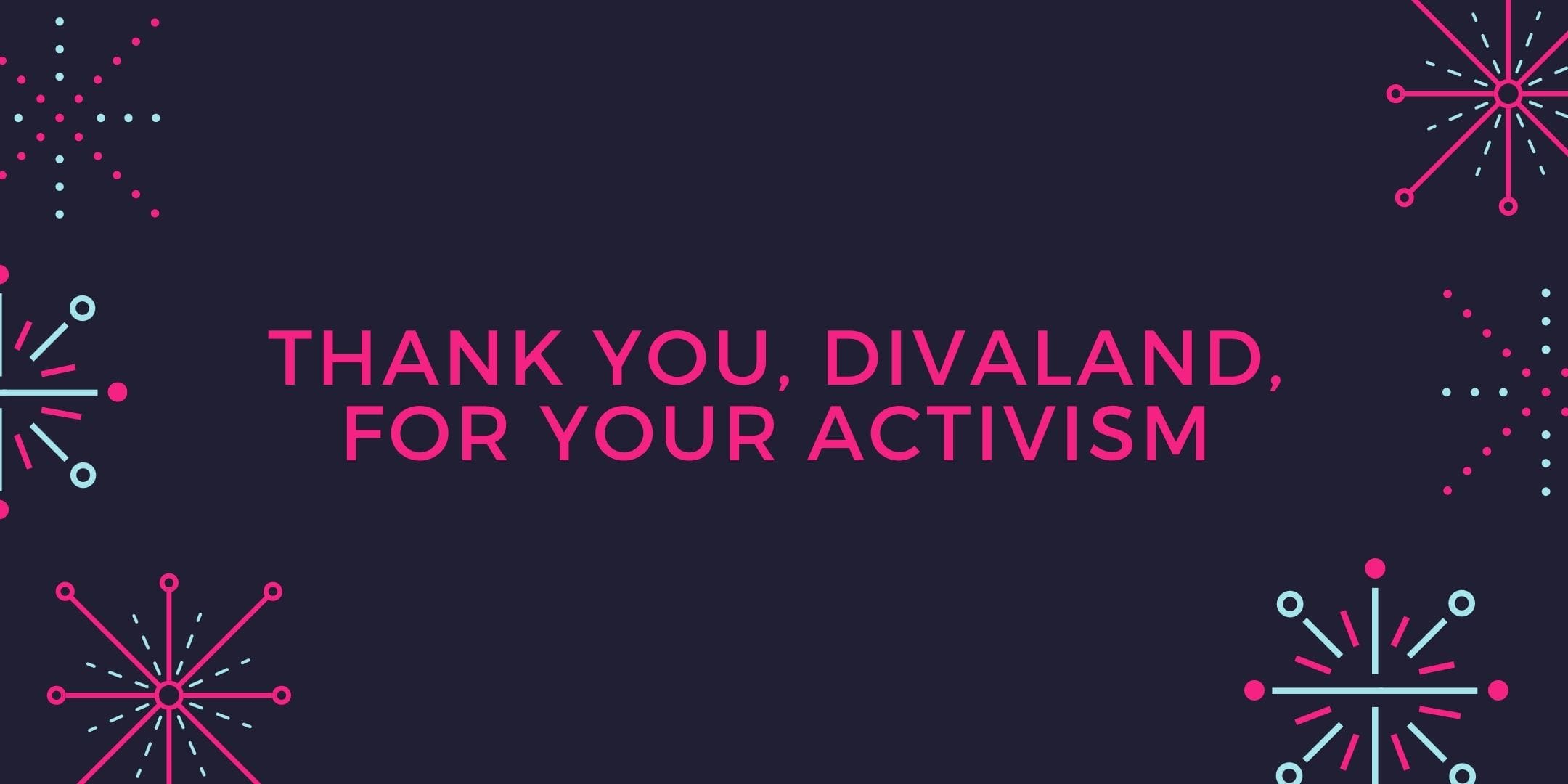 YOU really did make a difference, Divaland, and we all had fun doing it.
We cannot WAIT to be able to celebrate with you all in person – and trust that we will soon!  In the meantime, we are sure that the future challenges will bring more opportunities to work together, protest together, and party together for the good of our city, our country, and our world.
Cheers to four years of resisting bigotry and hatred and to the small changes and opened doors we will hopefully see from President Biden and Vice President Harris. We'll be sharing new opportunities to stay energized and engaged soon.