On today's Roy & Kim Show, we talked fair housing legislation and more in the 2021 Washington State Legislature. There is so much work to be done to protect tenants, and also educate people about fair housing. Senator Mona Das is sponsoring two bills to address these matters, and we start with those. Watch the episode on YouTube.
Naturally, Roy and Kim (and all of Team Diva) are big supporters of housing equity, and seeing more accountability in the real estate industry. But not everyone is thrilled by the idea of more protections for renters and marginalized communities. We also look at four other bills in the Senate and House regarding housing issues, and a wealth tax.
This year, legislative sessions will be virtual again, so we also have some advice about how to get involved. Virtual sessions make it easy to engage in public hearings, and the WA State legislature's site offers more chances to comment. Here's our recap of the Roy and Kim Show for February 3rd, 2021.
---
The Fight For Fair Housing In Washington State Real Estate
It's an understatement to say that fair housing in the US has yet to be attained despite the Fair Housing Act of 1968 (and '74…and '88…). Amendments have expanded legal protections, but are these well enforced? Not really. In 2019, Newsday did an exposé on racial bias in the real estate industry, centered on Long Island. In the wake of that report, a lot of realtors denied the results, or tried to suggest it was an isolated incident. It is not.
Meanwhile, a lot of realtors tend to look the other way when it comes to the rights of tenants. An ethical real estate agent with a holistic view of one's community should not ignore how some landlords take advantage of renters. It is possible to support folks purchasing homes as investments and also want to protect renters.
There is much work to be done, and the bills that Roy and Kim discussed today are just a start. We are grateful to have Senator Mona Das committed to making change and sparking today's conversation.
A Little About Fair Housing Advocate, Senator Mona Das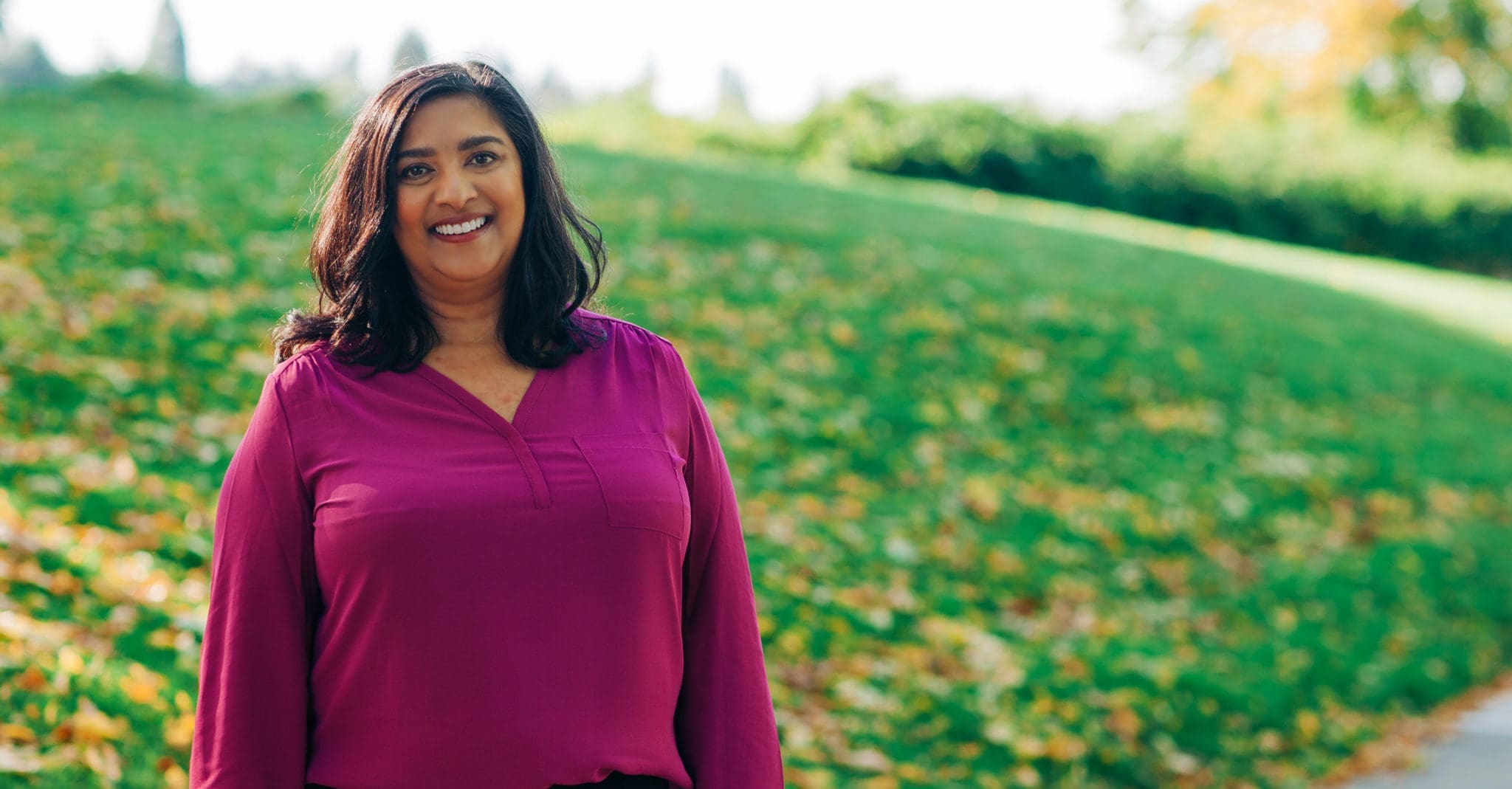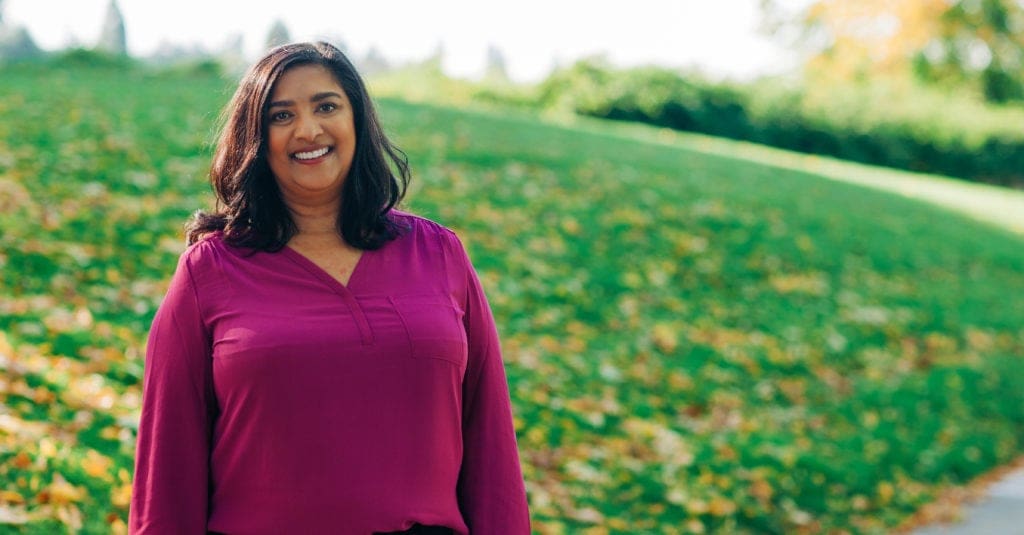 For long-time listeners to the Roy & Kim Show and our Seattle Real Estate Podcast, Senator Mona Das needs no introduction. We last spoke with Senator Das on The Roy And Kim Show last August, along with Joy Stanford. Das has served in the WA State Senate since 2019, and is the Vice Chair of the Housing Stability and Affordability Committee. She's also been a progressive voice on committees for Transportation, Financial Institutions, and Environment, Energy and Technology, but today, the focus was on housing.
Fair Housing is a hugely important topic for us at Team Diva, and not just because we are in the real estate business. It is a fundamental matter of human rights. We're grateful for stalwarts like Mona Das, and we'll start with two bills being sponsored by her, as both feel urgent to us.
An Intro To SB 5139 And SB 5378
SB 5139 limits the rate of rent increases following the end of the eviction moratorium, but that's not all. It demands sixty days notice for rental increases for most tenants, and stops them totally for six months after the end of the moratorium.
WA State real estate brokers and managing brokers complete a minimum of thirty hours of instruction every two years to renew licenses. SB 5378 would require six of those thirty hours of instruction must be focused on fair housing education and prevention of unfair practices. The bill also calls for The DOH to provide more specific training concepts within fair housing education, with input from a diverse coalition of civil rights orgs and professional associations.
Senate Bill 5139: Protections For Tenants After The Eviction Moratorium Expires
Our existing housing crisis has gotten even worse during the pandemic, and it isn't abating soon. On the Roy and Kim Show, Roy noted that renters are feeling very concerned about the coming months. The governor's eviction moratorium ends at the end of March, and that is worrying to folks who have fallen behind. But even people who have kept up with rent worry about being priced out immediately after.
A prohibition on rental increases for six months after the moratorium expires offers some relief. It gives renters time to plan ahead, and also softens the rental hikes that people can expect. If SB 5139 passes, rent can only be increased 3% from the base rent of March 2020.
Kim notes that she is not a "superfan of rent control," but coming out of a crisis, this is important. It's not a magic bullet for housing affordability, just like the state moratorium on evictions is only one critical first step.
See the Bill's page on the WA State website.
Seattle has great renter protections, but this is a statewide issue.
As Roy points out, if tenants feel protected and heard, they will stay. This is good for landlords, who stand to lose money in the search for other renters. But both Kim and Roy agree that the real need is for keeping people housed during a pandemic, and Seattle's strong renter protections don't apply statewide…for now. These protections "cannot be county by county, or city by city, because that's when inequities happen," as Kim says.
We reached out to Mona, offered thanks to the broad community of renters, community leaders, and local lawmakers who worked with her on this policy. She has gotten great feedback from community stakeholders that she hopes to incorporate moving forward. The conversation is ongoing, and below we'll explain more about how you can participate.
Senate Bill 5378: Why Educating Realtors Is So Important
Roy and Kim began their discussion about this bill by explaining the difference between brokers and Realtors. All Realtors in WA State are brokers, but only brokers in the Realtor's association are Realtors with a Capital R. Practically speaking, this doesn't make a difference for clients, but as Realtors we can have more of a say in what our association says and does.
It also relates obliquely to SB 5378. Under current law, brokers are required to have thirty hours of continuing education every other year. This does not include any mandatory education about fair housing, or bias training, for example. Realtors, on the other hand, have to take three hours of ethics education every two years.
Both the Fair Housing overview as part of the basic DOL licensing education and the Realtor Ethic training, baaaarely scratch the surface of addressing unfair housing practices in our industry.
See the Bill's page on the WA State website.
Racial issues are still rife in the real estate industry.
We have spoken at length with fellow Realtors about racist practices and lack of diversity in Real Estate. If you want to dive deep, we recommend a previous Roy and Kim episode with Realtor Dave Jones, from last autumn.
SB 5378 spo0nsored by Mona Das would require all licensed brokers in WA State to include six hours of fair housing education as part of their biennial thirty hours. Das says that the realtor association is supporting it thus far, and we're confident that it will make it through.
We also support it as a minimum requirement. We cannot reduce unfair housing practices in our state without mandatory education on this issue across the board. 
---
Other Senate And House Bills In The 2021 Legislative Session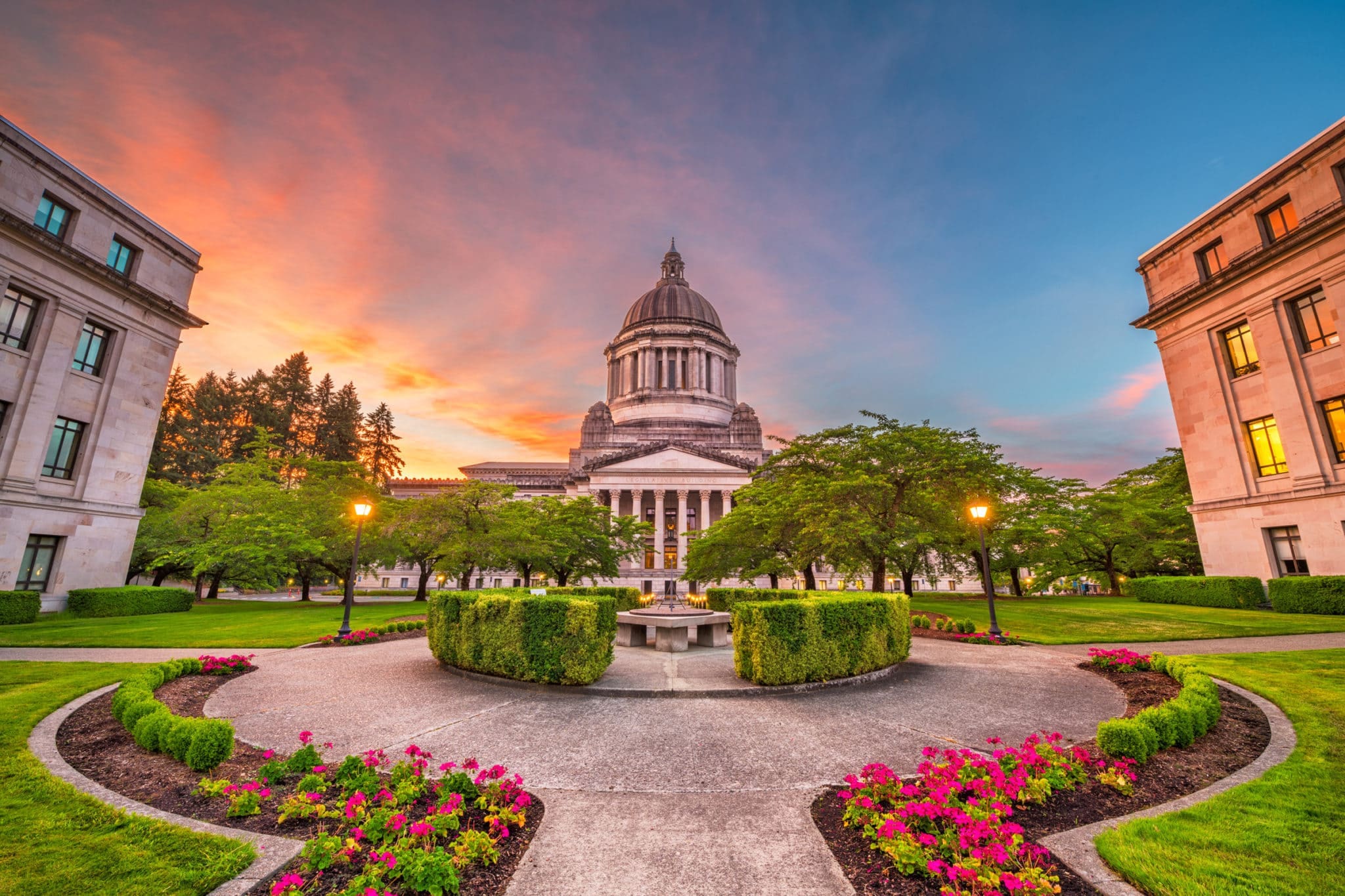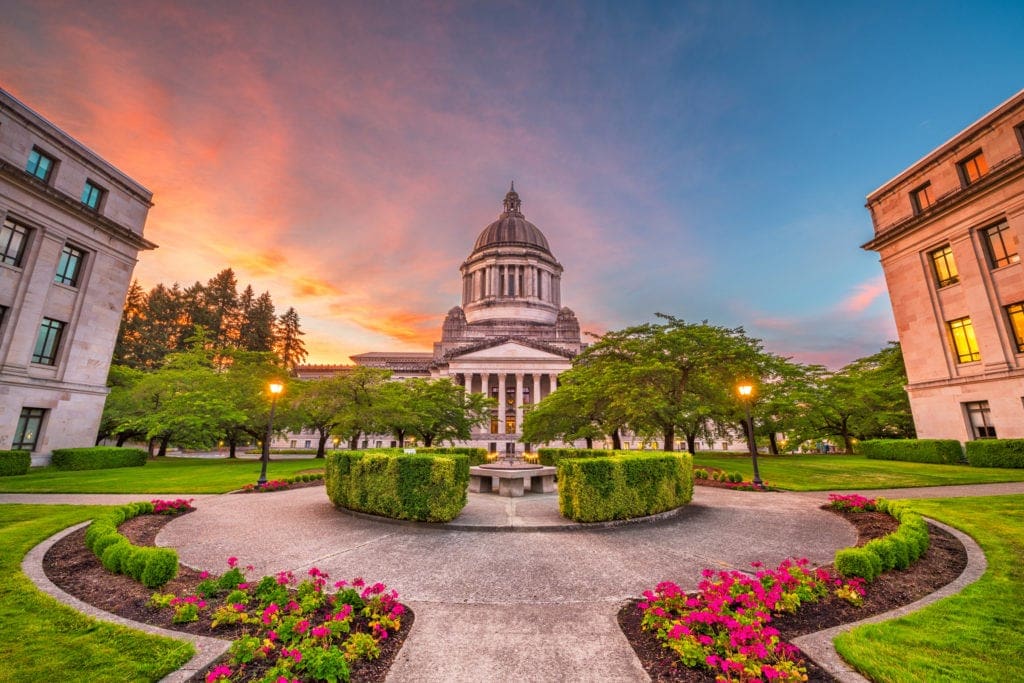 Senate Bill 5235: Removing Arbitrary Limits On Housing Options
Long-time listeners and readers know that we are pro-density, but with a nuanced view of what that means. For instance, we need more options besides just townhouses for density. The city also needs more upzoning and rezoning to accommodate multi-family housing, but not just in South Seattle. A LOT of rezoning has been focused in gentrifying, historically black neighborhoods while North Seattle remains much less dense overall.
This is not just a Seattle problem. Flexibility and creativity in how we create density is important, so a statewide bill is important. We need to limit sprawl, and not just on the west end of the state. If the only affordable options are an hour or more from a city, it's bad for traffic, infrastructure, and the environment.
More home options offer more diverse communities, and promotes the creation of urban villages. We stridently support any bill that expands housing options as our region continues to grow and face affordability issues.
See the Bill's page on the WA State website.
HB 1236: Protecting Residential Tenants By Penalizing Unlawful Lease Provisions
As we mentioned above, Seattle has good renter protections, but not everyone knows what they are. Even if city law supersedes the provisions of a lease, tenants can still be duped and not know their rights.
HB 1236 not only improves provisions statewide, but also penalizes their inclusion in the first place. That is, landlords REALLY need to know what the laws are, or else they might face fines for including unlawful provisions in a lease. This is an important bill to prevent abuse, putting the onus on landlords to know the law and follow it. It's still important for tenants to know their rights, however.
See the Bill's page on the WA State website.
HB 1406: A Wealth Tax For Improving Equity
Washington State has the most regressive tax system in the United States, according to many publications. Rather than a graduated state income tax, for example, we put an enormous burden lower earning families through countless other taxes. Levees, excise taxes, sales tax and other ad hoc revenue sources are all we have to fund health, education, and other basic public services.
HB 1406 would institute a wealth tax that would only really affect about a dozen people in the whole state…the wealthiest of the wealthy with "extraordinary, intangible assets" (such as futures and stocks). In lieu of an income tax (blocked statewide by the GOP's anti-tax bloc in Olympia) this will be one way of getting the most fortunate residents of the state to pay their share.
See the Bill's page on the WA State website.
HB 1335: Remove Racist Language In Deeds And Titles
Last but not least, we come to HB 1335, which is a little controversial despite doing nothing at the policy level.
Those who know Seattle and WA State history know the history of redlining, which prohibited people from buying in certain communities or buildings based on racial identity. These racist covenants, rules and regulations are no longer enforceable, bu the language from them still exists in many people's titles.
This bill would strike the language from these titles. Advocates say it is an overdue removal of offensive language. Opponents say that removing these things erases a bit of our history, and they should stay in to keep people aware.
As for Roy and Kim, they agree that it is gross seeing this language in documents. We see plenty of reminders of racism, and it's questionable whether we really need another. But in the end, it doesn't really have an impact on how brokers treat people. It doesn't erase implicit bias among brokers. It feels performative, and the way that the Realtors association is pressing hard for it makes it feel ever moreso.
We would rather see them expend more energy on tackling actual, structural racism that persist in our industry. We want real solutions and equity.
See the Bill's page on the WA State website.
In The 2021 Legislative Session, It's Easier Than Ever To Take A Stand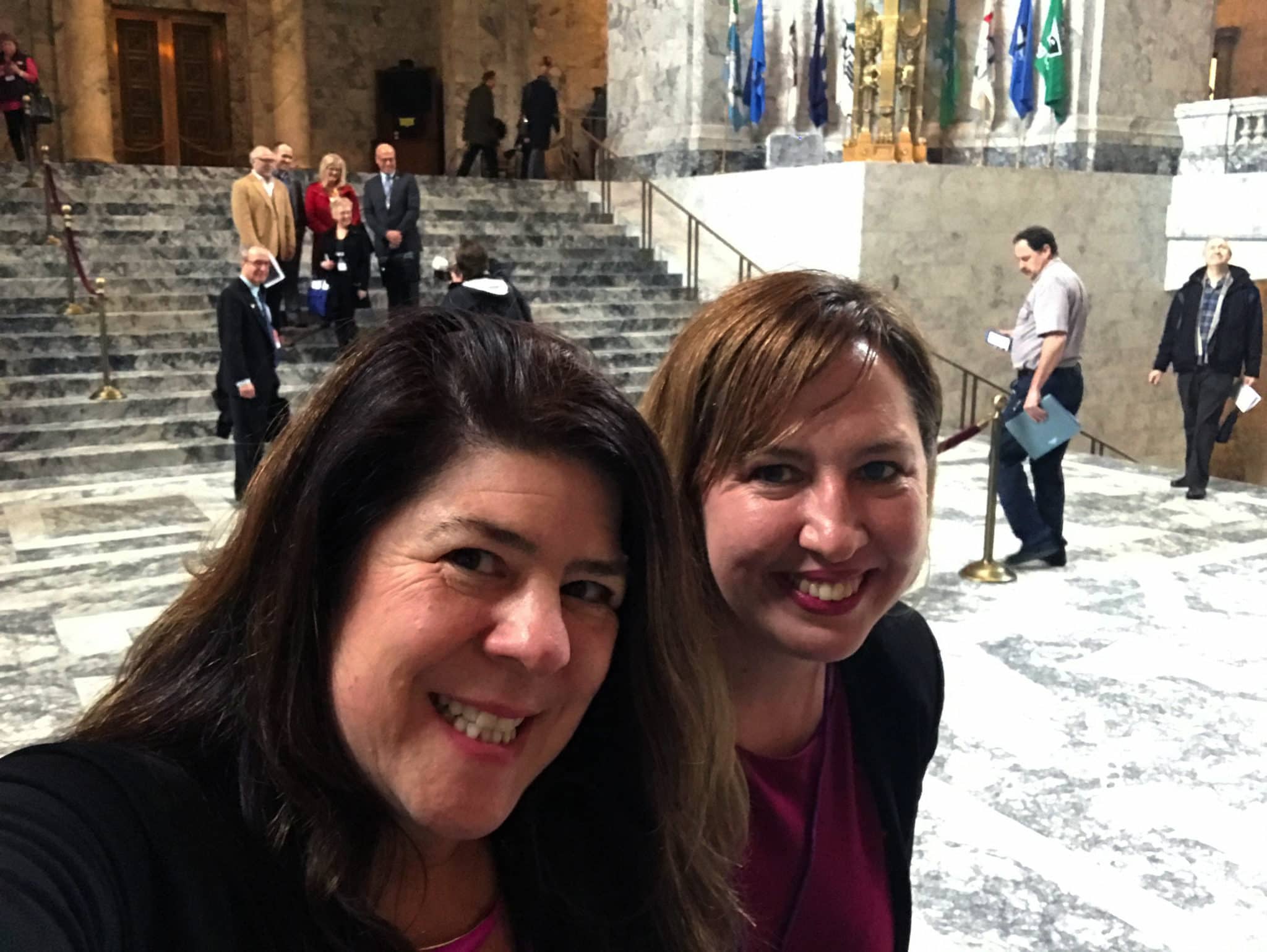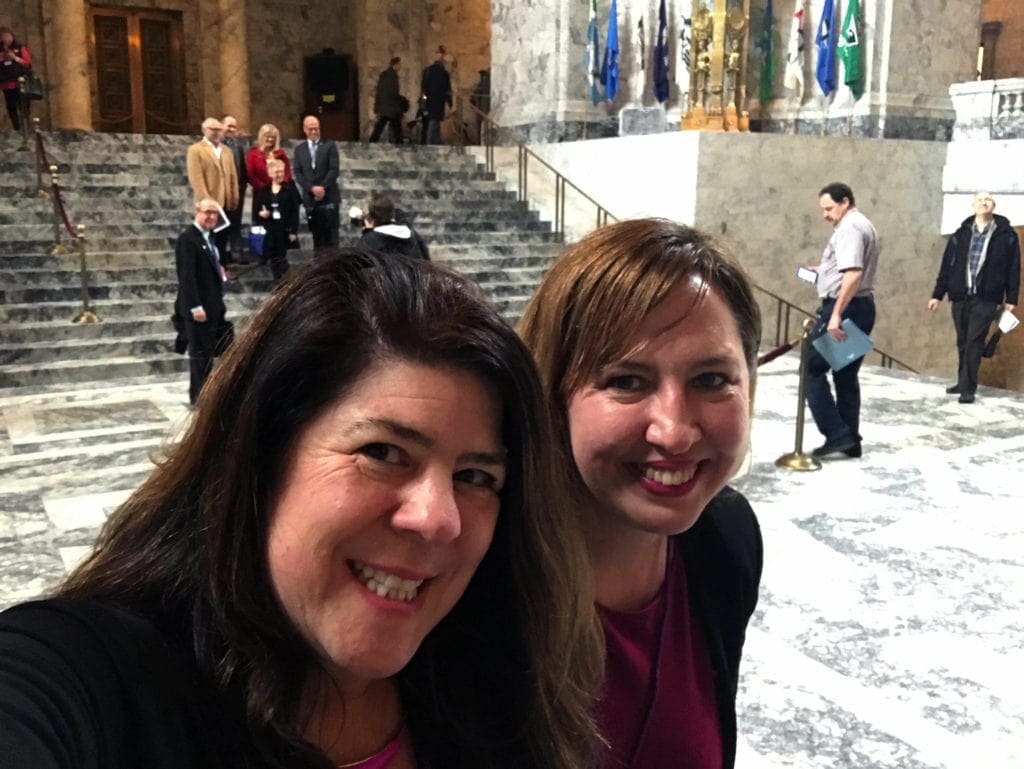 Kim and Chavi have been going to Olympia to push for policy for a long time. And yet, they will be the first to admit that it is super intimidating for average citizens. Not only that, it's also time consuming.
"Doing it online is a game changer," Roy says of the virtual 2021 Legislative Session. "It levels the playing field," so average folks can feel like they have access, not just seasoned lobbyists.
So when you see a bill that you feel passionately about, look into speaking at the public hearings online. "If something makes it out of committee, they will likely have a public hearing," Kim notes. But you don't even have to wait until the hearing to support or oppose a bill. Through the WA state legislature website, you can express support, dissent, or event neutrality while commenting on each bill.
Based on your address, the site even makes it easy to contact your reps directly. You can also get email updates about the progress of bills.
Getting early support is important to pushing bills past the committee phase, so don't hesitate. Get involved!
---
Check Out Other Episodes Of The Roy & Kim Show On YouTube
Last year was a HUGE year in Politics locally and nationally, of course. Check out previous episodes and recaps of the Team Diva Seattle Real Estate Podcast with Roy and Kim.
60 Days Of Action: Episode 7, With  Chavi Hohm
Back To School Special: Episode 6, With Manuela Slye
The Big Summer Recap
Supporting BIPOC Candidates: Episode 4 With Joy Stanford and Mona Das
Seattle Real Estate From A Black POV: Episode 3, With Rocky Flowers
Being A Good Neighbor To Black Communities: Episode 2, With Marlon James
Education, Real Estate, And Equity: Episode 1, With Dave Jones
---
Our next episode on February 10th will feature astrologer Stephanie Gailing. Watch the latest episode of the Roy and Kim Show on YouTube.