2021 is a great time to buy a condo, and this spacious condo in Renton is a fantastic example. Its spacious, smart layout alleviates concerns about the scale that many condo buyers have. Its smart, elegant updates make it move-in ready, alleviating the stress of renovation that many home buyers in general fear, especially during a pandemic. And this spacious condo also has something that is always at a premium, but downright necessary during a pandemic: Its own outdoor space.
Let's take a quick tour of this wonderful and affordable condo in Renton's Molasses Creek, which also has amazing amenities and a wonderful community.
Five Reasons Why This Spacious Renton Condo Rocks Our World
Reason #1: Open Design for Easy Living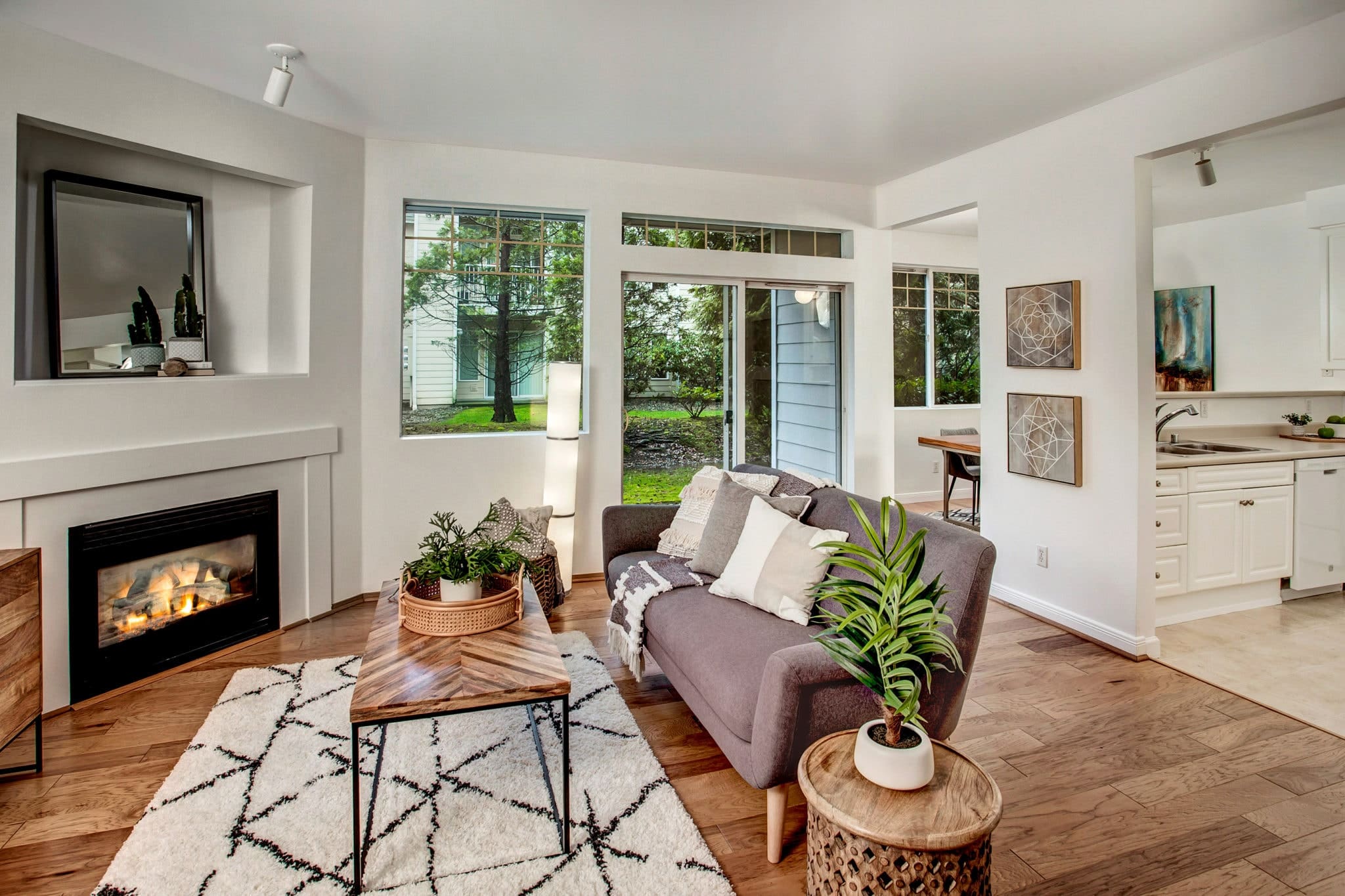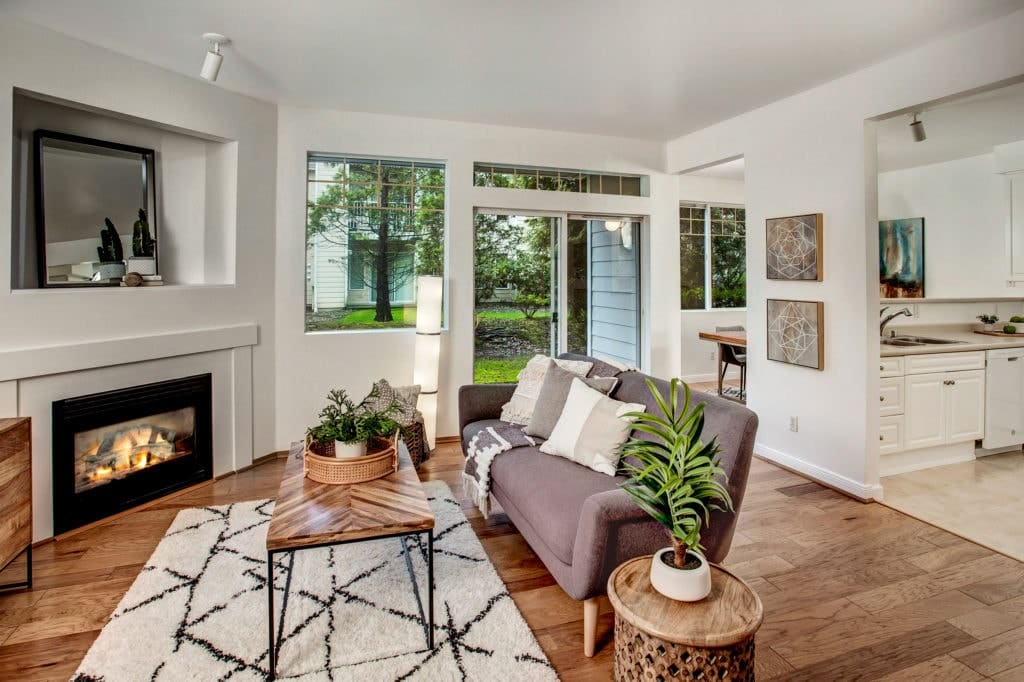 One of the constant battles with condo living is finding a home that provides equal spaces for living and dining. When it was time for our sweet Diva Dweller, Lyle, to downsize from his home to a smaller, easier to maintain space, he was immediately drawn to this layout. A large living area, separate dining area, and kitchen with all the room you need to keep your gadgets and make a feast… This spacious condo has it all!
The open layout works well whether you are entertaining a few folks for dinner, or enjoying a small Superbowl get together. There is plenty of room for two butts in this kitchen. Even if you prefer to cook solo, you can chat with your guests or family while you whip up a fabulous meal. And in colder months, everyone stays extra cozy, thanks to the gas fireplace in the living room.
Reason #2: Updated and Move-In Ready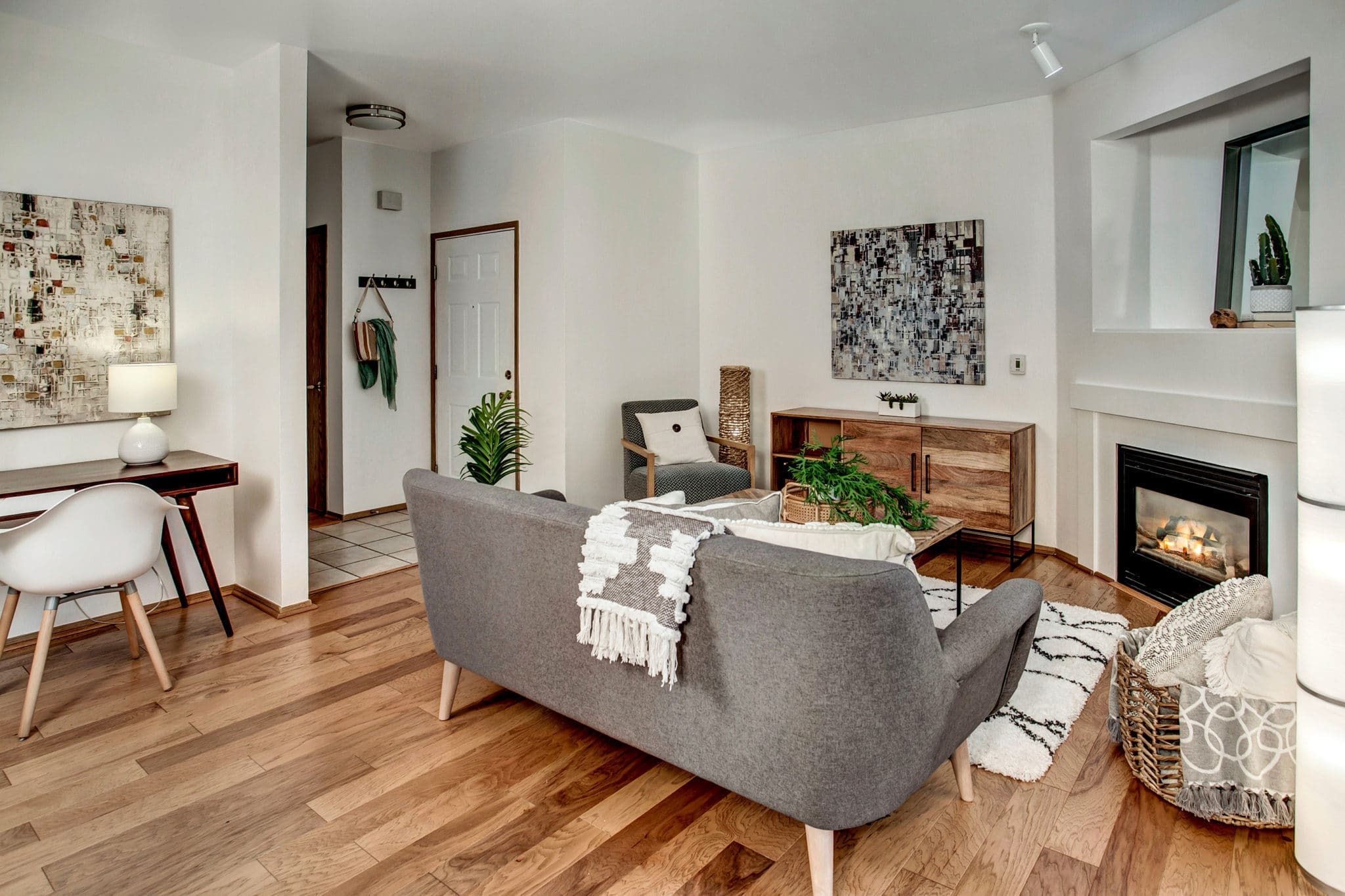 Nowadays, everyone wants a move-in ready space. Trying to juggle updating a home while managing a move is a lot of stress and during a pandemic? No thanks.
Our fabulous Diva Dwellers are super savvy, which means they have already done the spiffing up for you. This spacious Renton condo has been hardwood floors throughout the main living areas, and recently got new carpeting in both bedrooms. (Those bedrooms are super comfy and roomy, too.) Light fixtures have been updated, and the walls have fresh paint. That means all you need to do is move in and decorate!
Reason #3: Secluded Covered Patio Space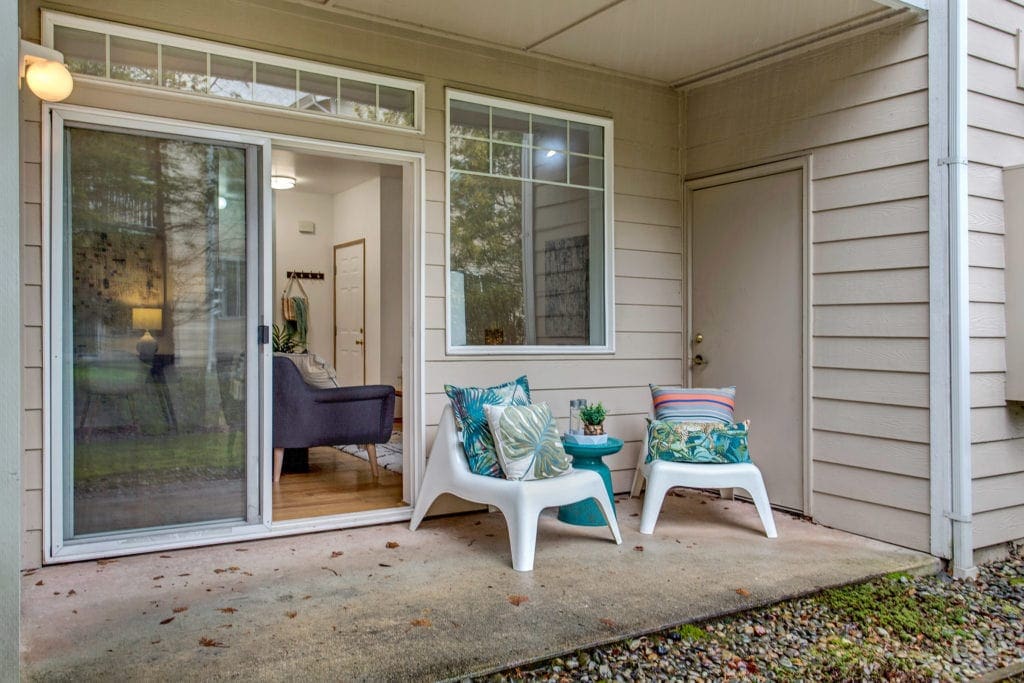 Global pandemic or not, everyone needs a little outdoor space to call their own. Whether you want to enjoy a COVID-safe lunch date with a friend, or just relax with a cup of coffee in the morning air, outdoor space is always at a premium.
In this spacious condo, you have your own little covered patio right off the living room, complete with outdoor storage. You'll be surprised how much you can fit in this unit and delighted at how easy to access it is without it being centralized in the home.
But really, it's all about the patio. It's a perfect spot for a small grill if you love to BBQ or a little bistro table for some al fresco dining. if you are the lounge chair type, and just want a space to chill outside and sip your evening cocktail, it's ideal.
Reason #4: Amenities Galore At Molasses Creek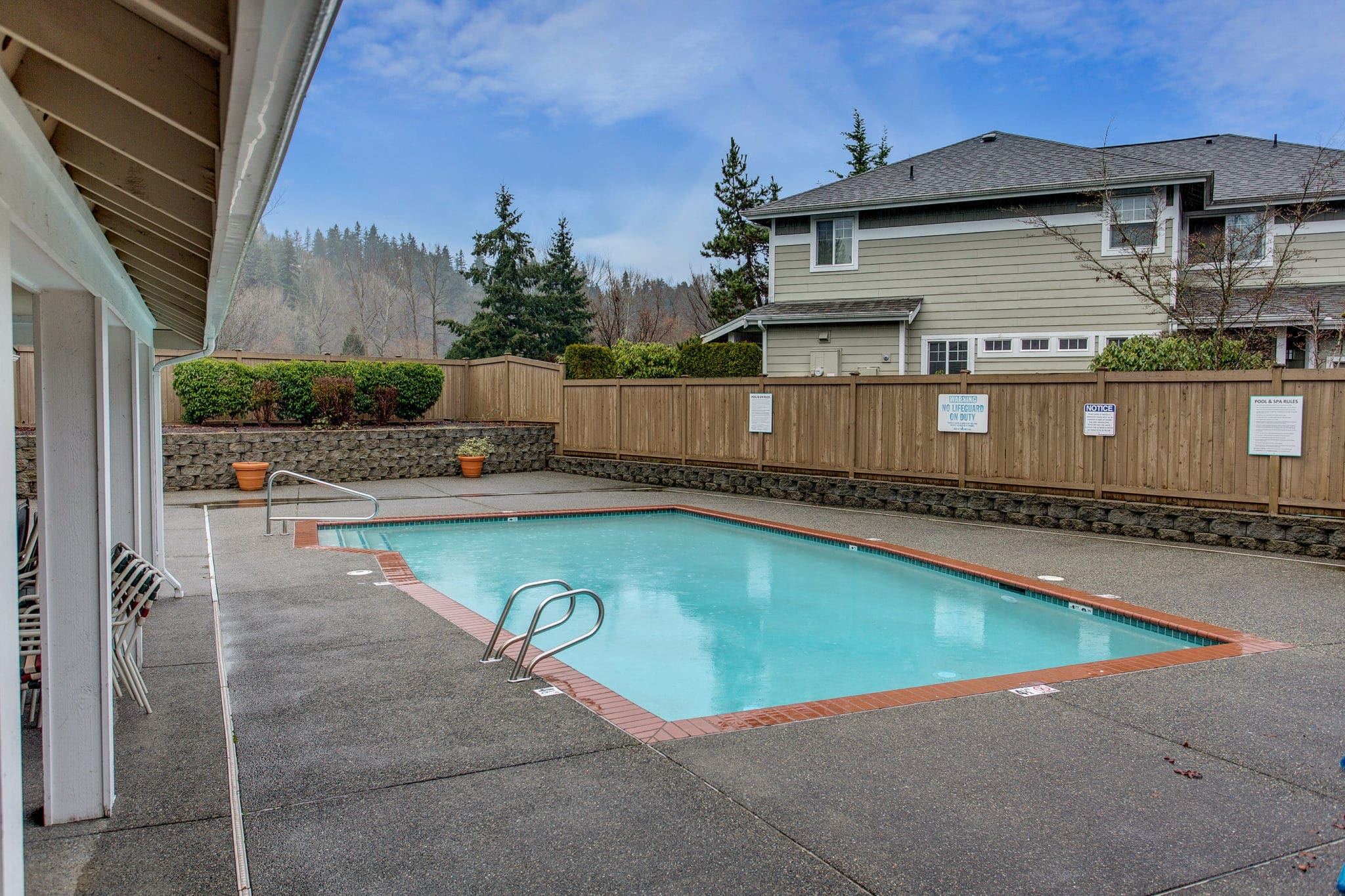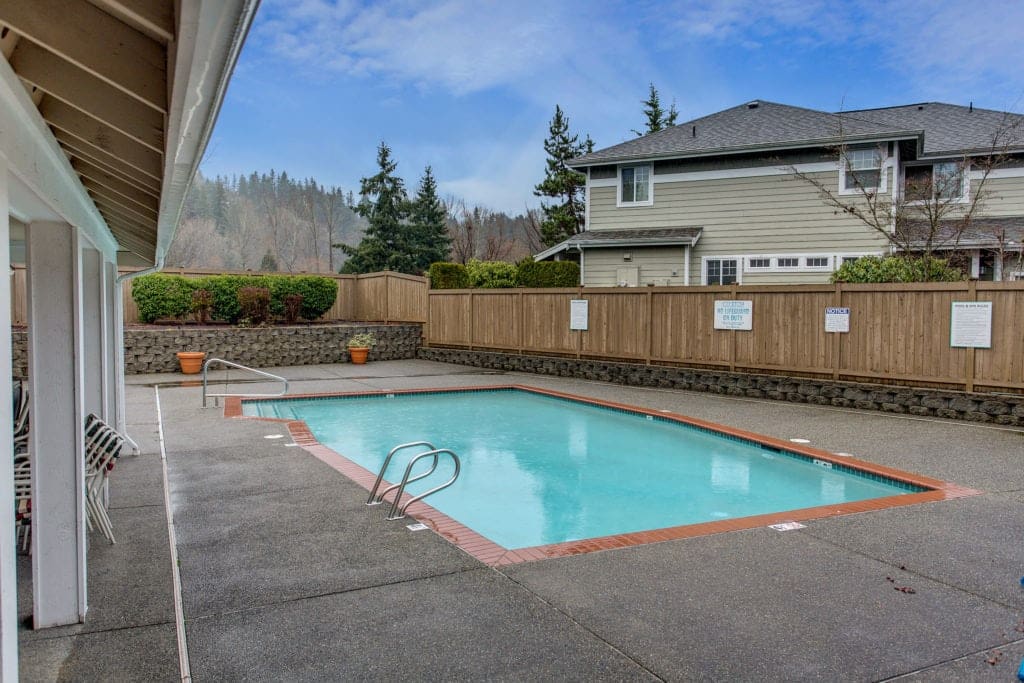 Condo owners love amenities. Why pay extra for a gym membership when you can walk to the exercise room right in your own complex? Well, at Molasses Creek you can do that and more. Not only is there an exercise room, but there is also a recently renovated spa area, complete with a hot tub to warm your bones in the damp Seattle winters.
So let's see: hot tub, exercise room, spa area. What did I forget? Oh right. The pool!
The cabana at Molasses Creek boasts an outdoor pool for your summertime fun. Now you can soak up some sun by the pool without having to book a flight to Palm Springs. While some of these spaces might be temporarily closed or have restricted use, rest assured they will be ready for you and your guests to enjoy when COVID times are over.
Reason #5: Quiet, Convenient Renton Location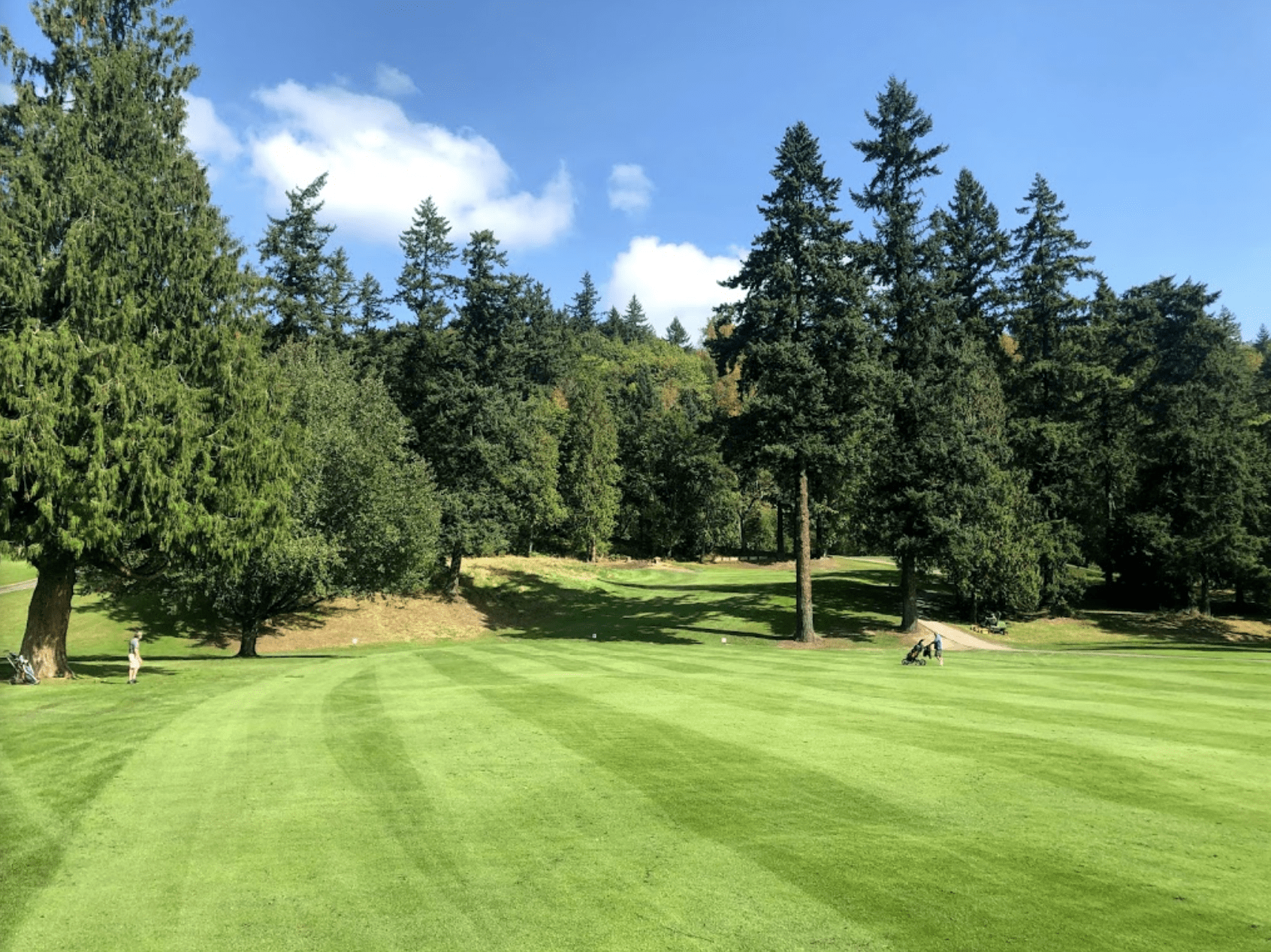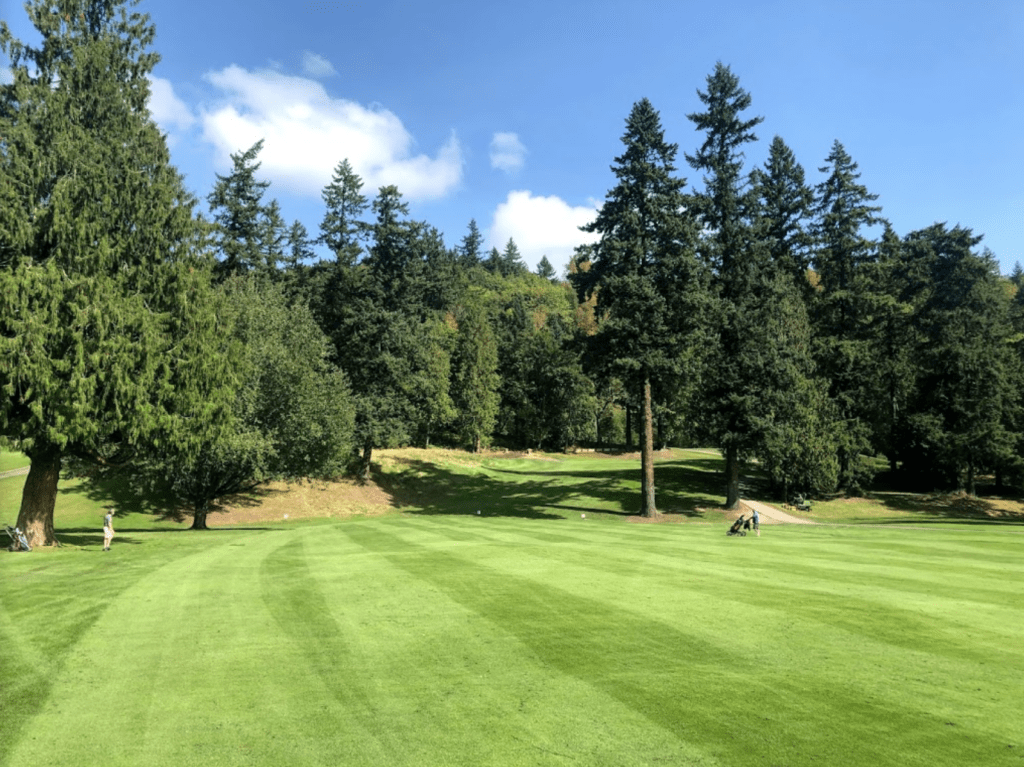 The Molasses Creek complex is located just east of Renton in the Maplewood-Fairwood area. It's just minutes to downtown Renton, and to 405, so access to Bellevue is also a breeze.
Just across the main road from Molasses Creek is the Maplewood Golf Course, rated one the best public golf courses in the area. Here you will find not only a beautiful course, right along the Cedar River, but a driving range, classes, and a pro shop.
If biking or hiking with your four-legged friends is more your speed, just down the road is the Cedar River Trailhead and Dog Park. There are trails for hikers and bikers to enjoy and a four-acre dog park where you and your furry friend can romp year-round.
Our Diva Dwellers have loved this home and the community at Molasses Creek. The neighbors are diverse and lovely, so you'll really enjoy getting to know them when the time is right. In the meantime, you can get settled in easily at this spacious, move-in ready condo.
---
More About The Neighborhood: Renton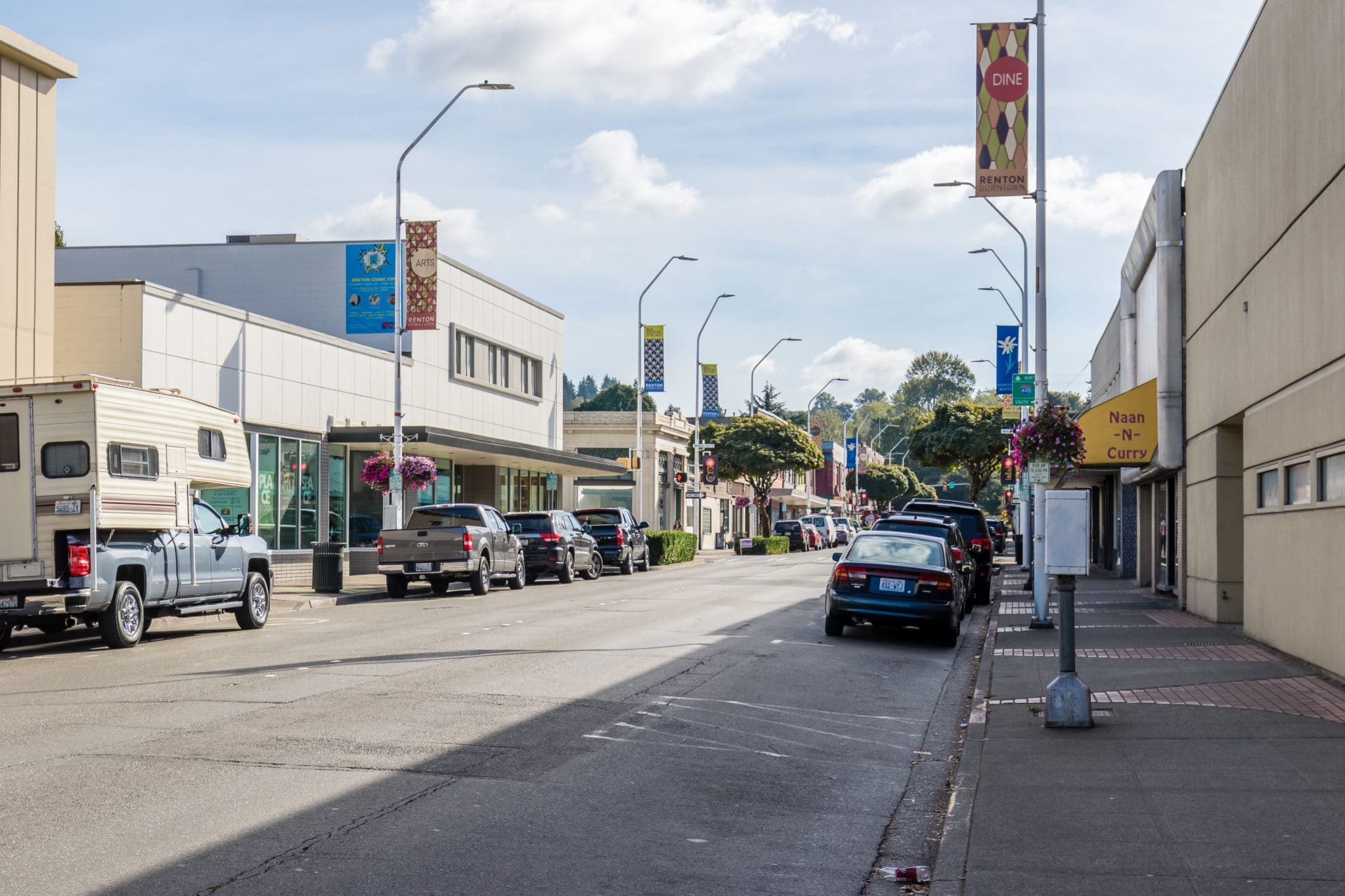 This location is so convenient, and not just commuters who love being just two miles from the 405. Shopping is a snap, with major shopping centers a short drive away. Everyone can't wait for a more normal summer, so activities can resume at the Renton Community Center, Carco Theatre, and Henry Moses Aquatic Center. In the meantime, there is also an abundance of good dining options, for take-out and outdoor dining. We especially recommend the River Rock Grill, where you can enjoy a lovely dining experience on their scenic patio.

Explore more of Renton via our Seattle Neighborhood page. And then, take a look at some of the other great homes we've sold in Renton.
Beautiful Single-Family Home In Renton Highlands
---
How to Buy a Condo?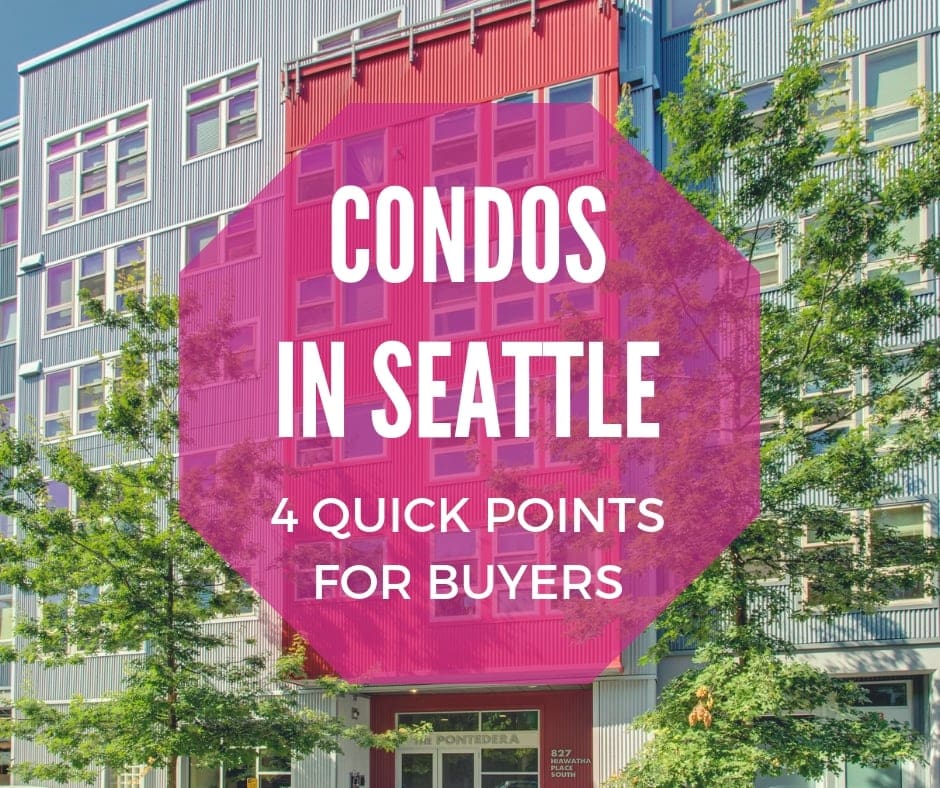 Are you a first-time condo buyer? If so, you should know that the process is not entirely the same as for a detached home. Read our blog on the subject, highlighting four key points to consider when buying a condo.
We have also written blogs that dive deep on every part of home buying. When you want a more comprehensive look at the home buying process, browse our Home Buyer page.
---
Take A Virtual Tour Of  Spacious Renton Condo
Additional Information
Address: 15150 140th Way SE M102
Square Footage: 887
Bedrooms: 2
Bathrooms: 1
Offering Price: $249,000

We hope you have enjoyed our quick tour of this Spacious Renton Condo at Molasses Creek. We think you'll love the open design and updates that make it so comfy and move-in ready, and of course the wonderful patio. It provides a wonderful place to relax and take in some fresh air while we wait for more outdoor and group activities to return (along with all the wonderful amenities at Molasses Creek). Come see this home and its great community for yourself.