Fair Fight was founded by Stacey Abrams and is dedicated to protecting voters' rights in the upcoming election. In times like these, it's easy to give up on our democracy. It feels corrupt. It feels like it doesn't serve the people. But the bottom line is that this is our Democracy. Women died for the right to vote. Black people died to gain access to the voting booths. Countless people have been left out of the process. In their name, we have to continue to fight for fair access to cast your vote.
Join Team Diva in supporting Fair Fight this year and the years to come.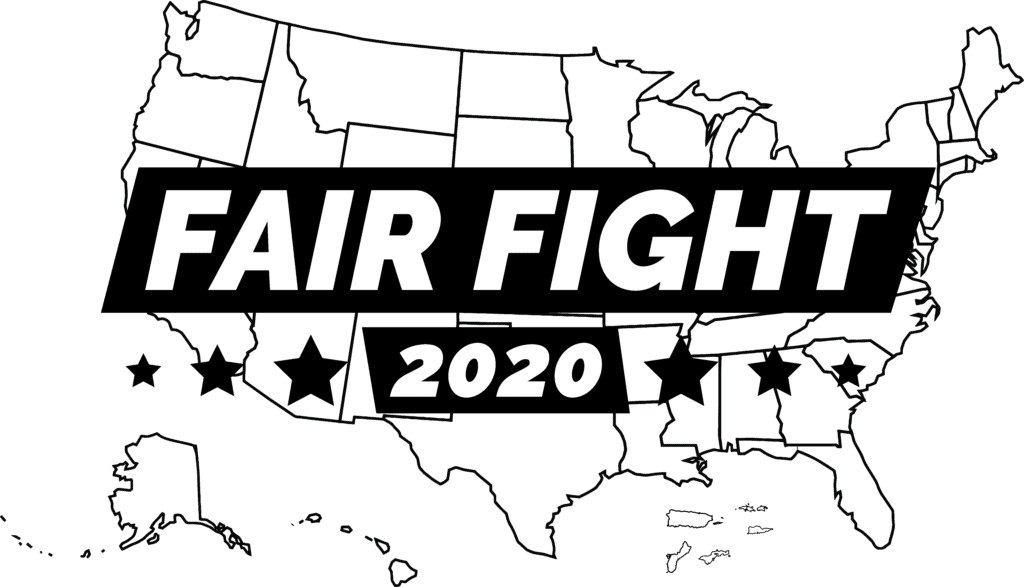 How did Fair Fight 2020 Come About?

The naked corruption of Brian Kemp and the GOP during that 2018 election in Georgia was devastating. Hands down Stacey Abrams had the votes to win Georgia. But because of some nefarious purge of voter rolls and closing of voting stations, she was not the winner in Georgia in 2018. Hands down this reinforced the feeling for many that their votes don't count…that they waited in line for hours to vote, all for nothing. But candidate Stacey Abrams saw a different lesson: It was time to fight back against the GOP's assault on votes nationwide.
Our ability to participate in government, to elect our leaders and to improve our lives is contingent upon our ability to access the ballot. We know in our heart of hearts that voting is a sacred right – the fount from which all other rights flow. – Stacey Abrams
After witnessing the gross mismanagement of the 2018 election by the Secretary of State's office, Abrams launched Fair Fight to ensure every Georgian has a voice in our election system. Over the course of her career, Abrams has founded multiple organizations devoted to voting rights, training and hiring young people of color, and tackling social issues at both the state and national levels including Fair Count— to ensure that the 2020 Census is fair, accurate, and counts everyone.
Saving The Vote: Beyond Gerrymandering
Our electoral system is baffling to (and ridiculed by) other countries. The fact that a presidential candidate can lose the popular vote by 3 MILLION VOTES and still win the presidency is—well, it has been a nightmare. Massive reforms need to take place, but before we can even consider that, the most fundamental right to vote must be preserved.
The GOP knows it can never win a national election fair and square. We can rightly question if it actually ever has even once in the last 50 years. In the last decade, it has been revealed that Nixon and Reagan both worked against US interests to extend wars (Vietnam) and hostage crises (in Iran) to gain an advantage at the polls. Both parties can rightly be accused of gerrymandering, but the GOP has taken this practice to nefariously absurd lengths in southern and Midwestern states.
Their only goal seems to be to secure power for themselves, even if it means destroying our democracy. They have blocked and pushed back against basic election security, putting in easily hacked systems in states they control. They have falsely accused Democrats of voter fraud, while their own operatives face prison for actual voter fraud convictions. And worst of all, they have deprived millions of people of the right to vote by quietly purging them from voter rolls.
Fighting Back With Fair Fight 2020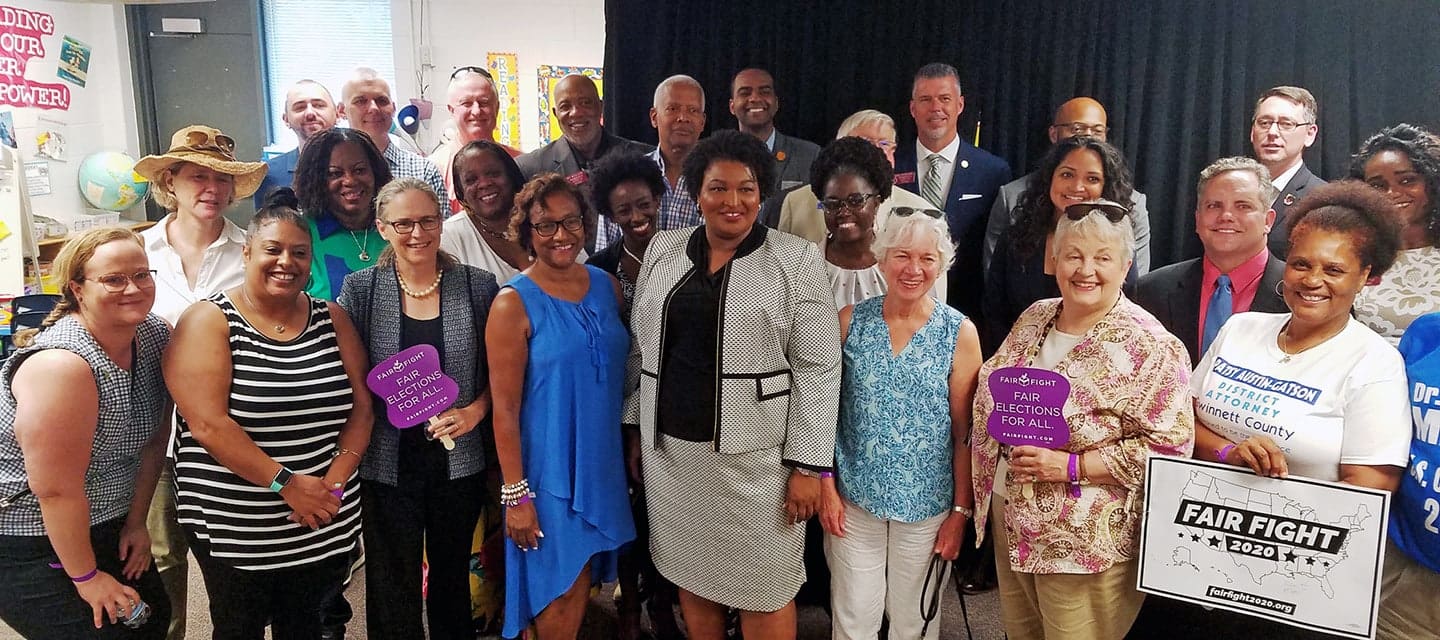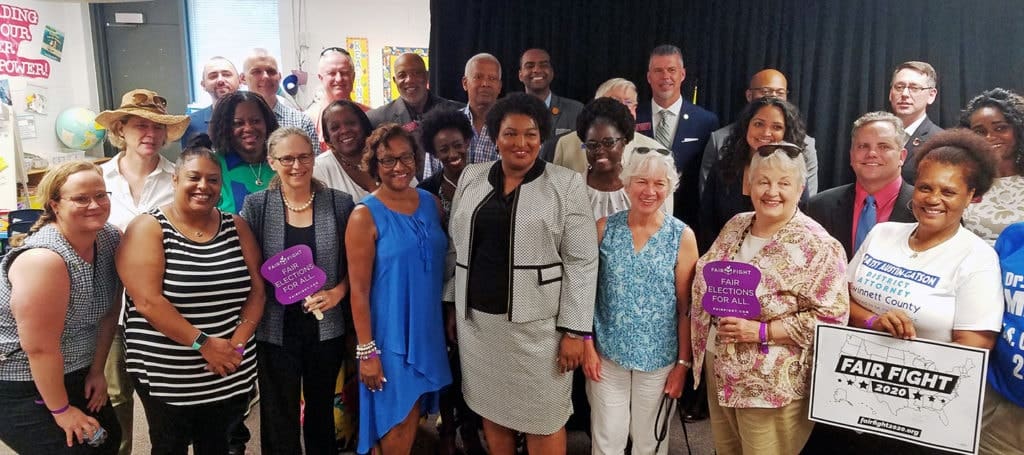 Voter suppression has already swayed elections to benefit conservatives in sinister, disastrous ways. It takes a multi-pronged approach to fight back, and that is just what Abrams' organization, Fair Fight, does. Fair Fight has focused on civil rights litigation, fighting anti-voter legislation, and empowering grassroots networks of activists. In 2020, Fair Fight is building voter protection teams in every state they can, each with strategies determined by state laws and the unique needs of progressive campaigns.
Teams will do everything from helping voters register (especially in states where voter rolls have been aggressively purged by the GOP), help provide access to ballots and polling stations, and demand accountability from officials, to guarantee that every vote is counted accurately. They are always in need of volunteers and donations, so get involved TODAY.
Commit To Supporting Fair Fight 2020: Donate Now!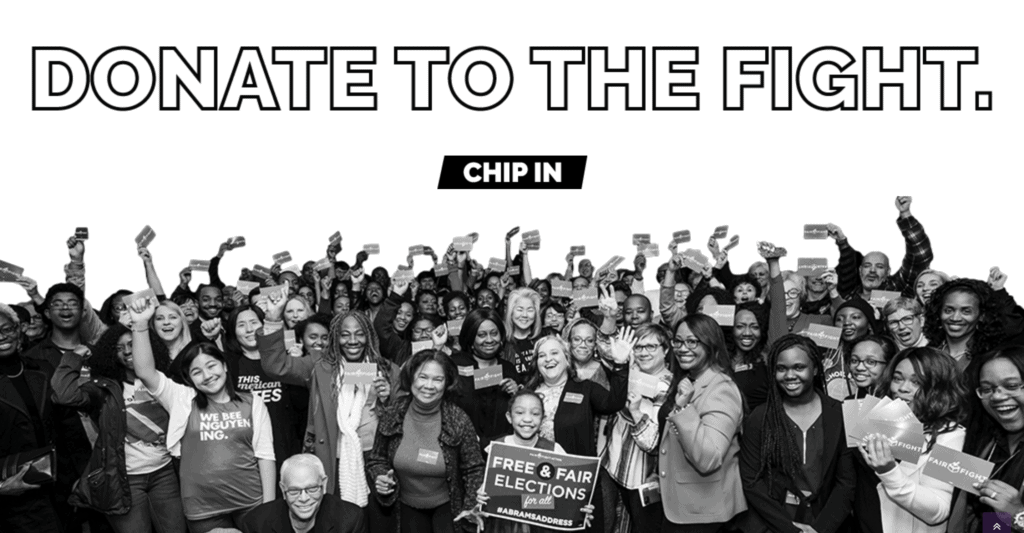 Help Fair Fight 2020 support their boots-on-the-ground networks in battleground states and their legal challenges to anti-voter laws. Learn more at fairfight.com and sign up for their newsletter to keep in the loop. Donate here.
---
Sixty Days of Activism Start On September 3rd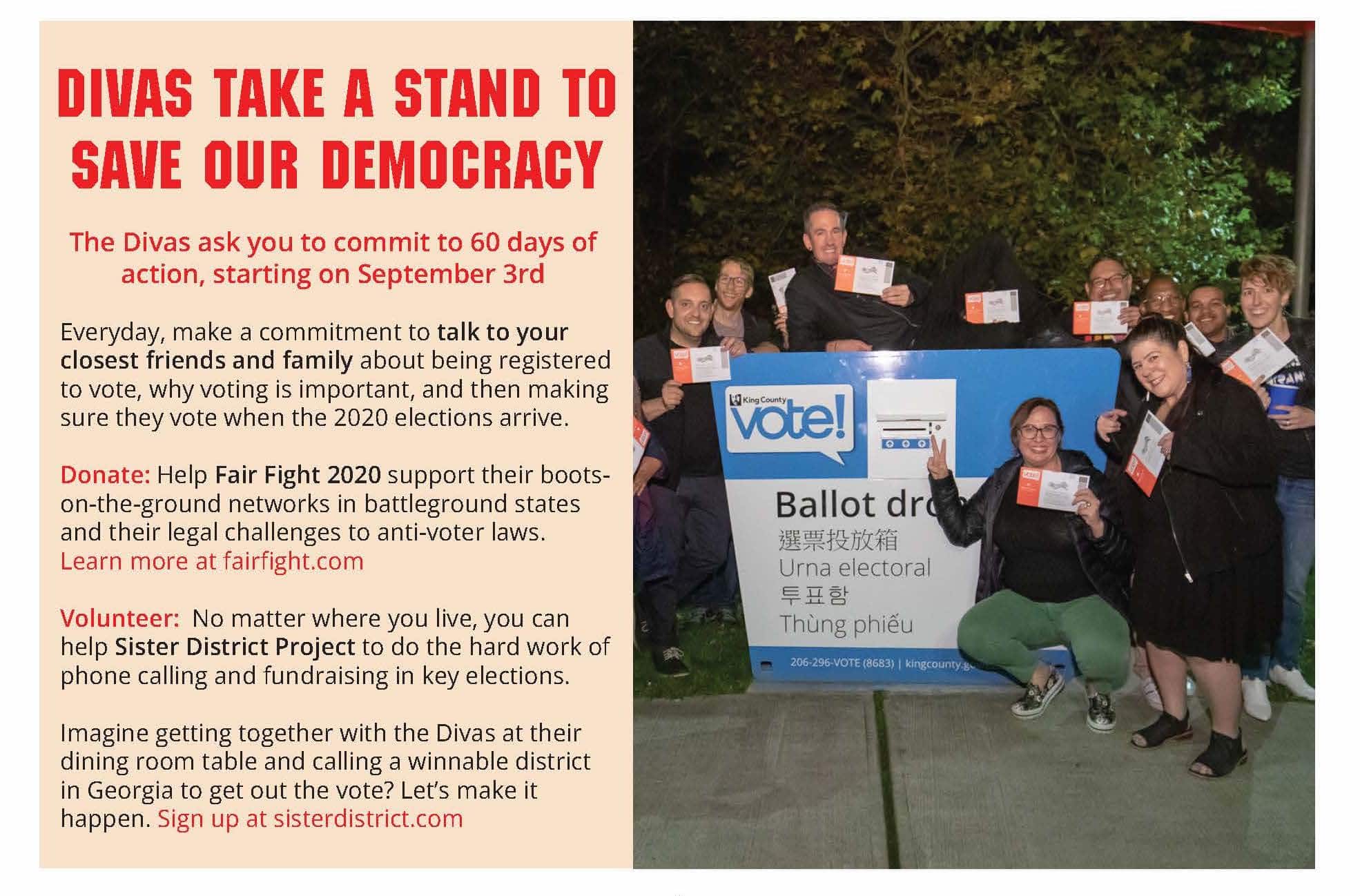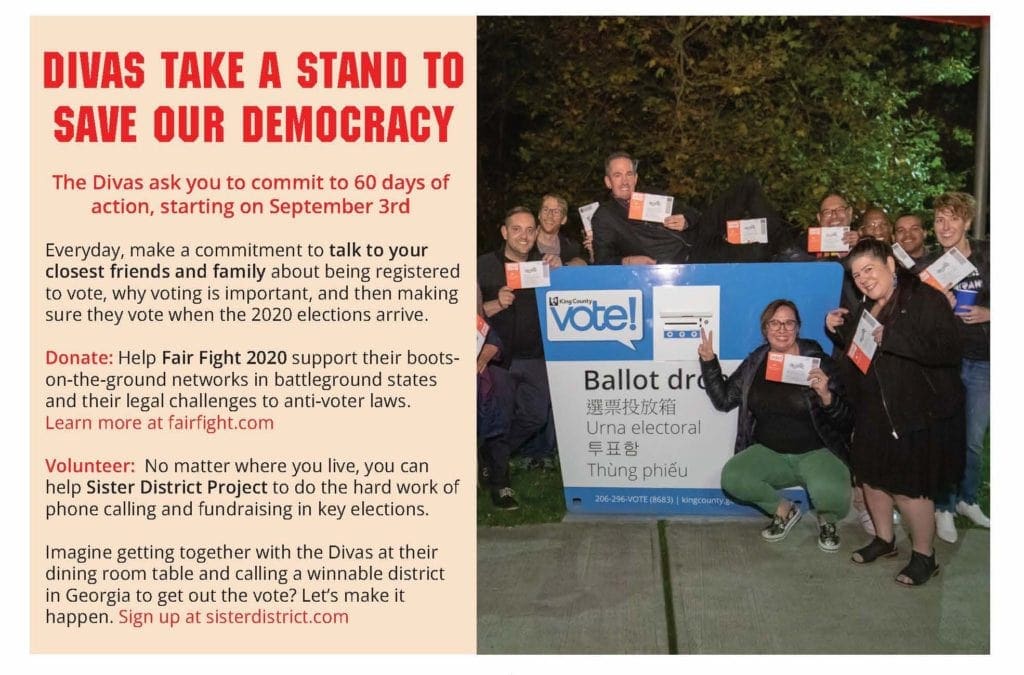 Stay tuned. As you know Team Diva is fully committed to making this world a better place for all of us. Starting on September 3rd we will be doing daily actions to get people registered to vote, inform them about their voting rights, and turn out the vote on election day. You are part of this big movement. Sign up now and support Fair Fight 2020!