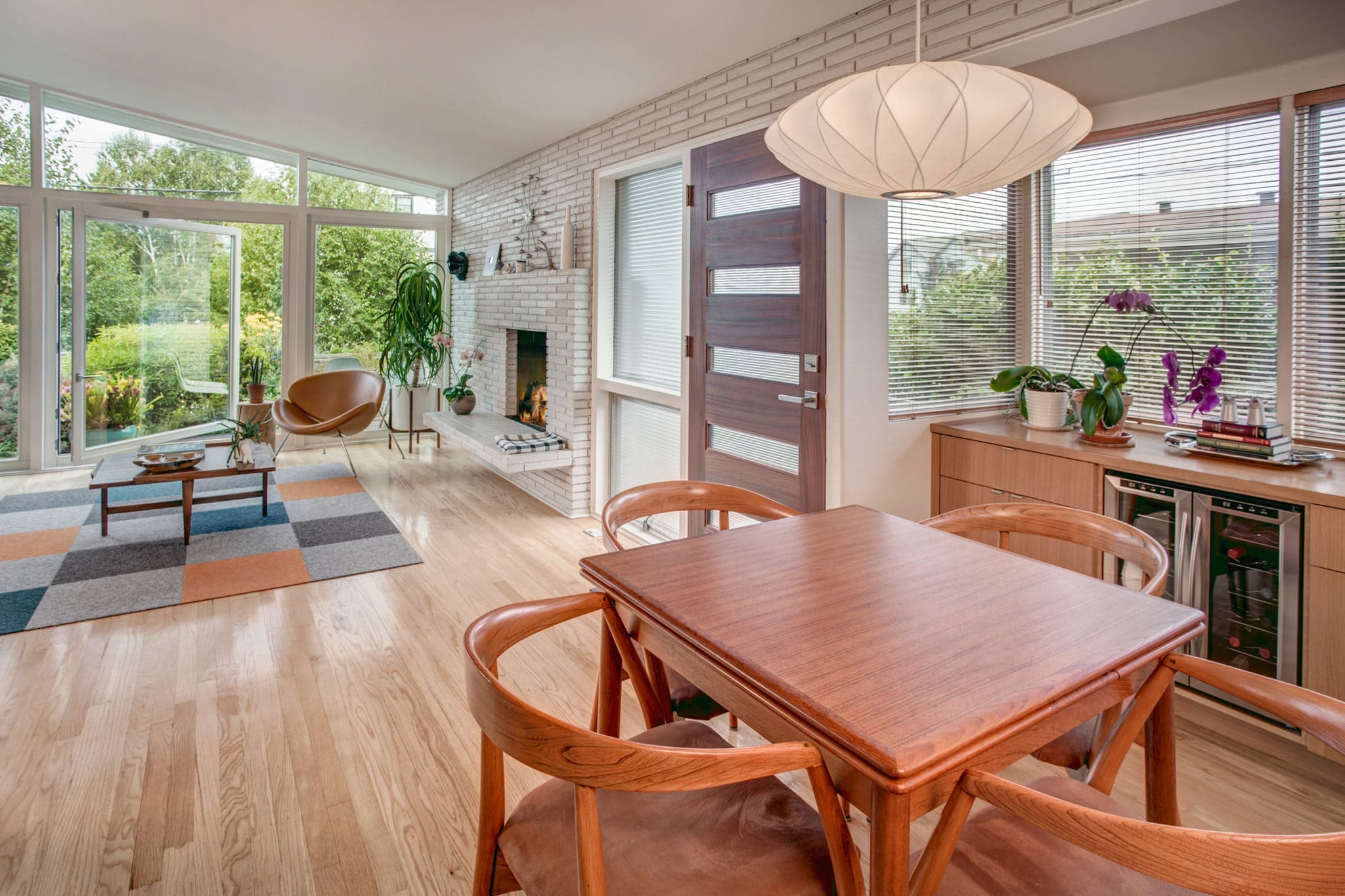 The art of being a Mid-Century Modern Homeowner means more than an Eames chair. It is all about mixing art, with a sense of southern hospitality to create a truly special home. When Diva Dwellers Ron and Paul moved into this mid-century modern gem, it was still in vintage condition. It had great bones and a wonderful location. Just blocks from Alki Beach, but it needed a lot of updates. The kitchen and living area needed special attention, and they had the perfect vision. By the time they were done, it was featured in Atomic Ranch magazine. Thanks to the duo's amazing work inside and out.
We decided to showcase Ron and Paul's mid-century modern home in Alki in our Art of the Diva Dweller portion of the Divas Take the City Magazine. We want this piece to inspire others to break out of their ho-hum mid-century modern home decor and think about architecture in a broader sense. How dan it inspire? How can it help you be an amazing host?
In this blog, we will explore a little deeper the Art of Being a Diva Dweller in a mid-century home.
Transforming a Mid-Century Home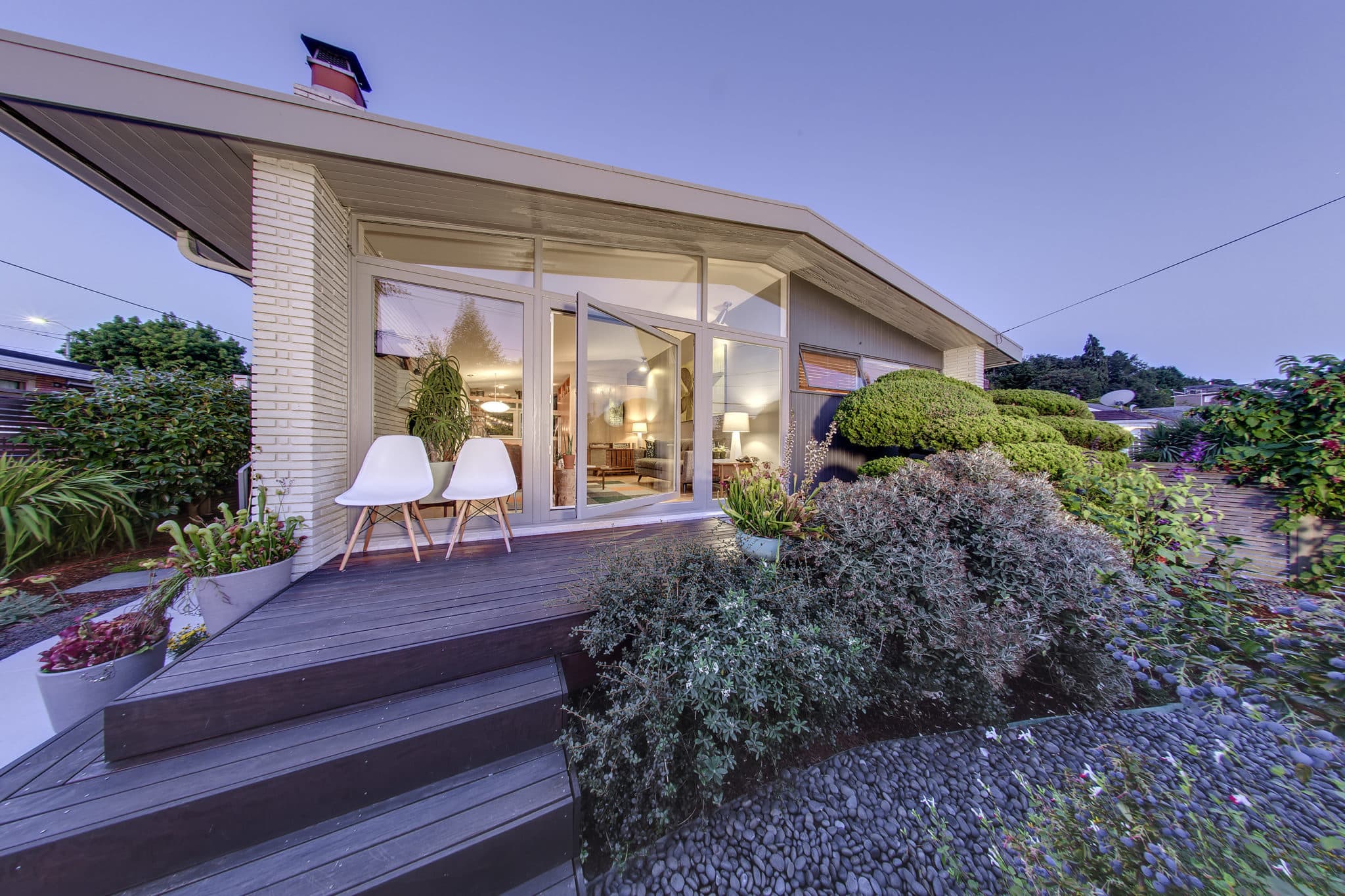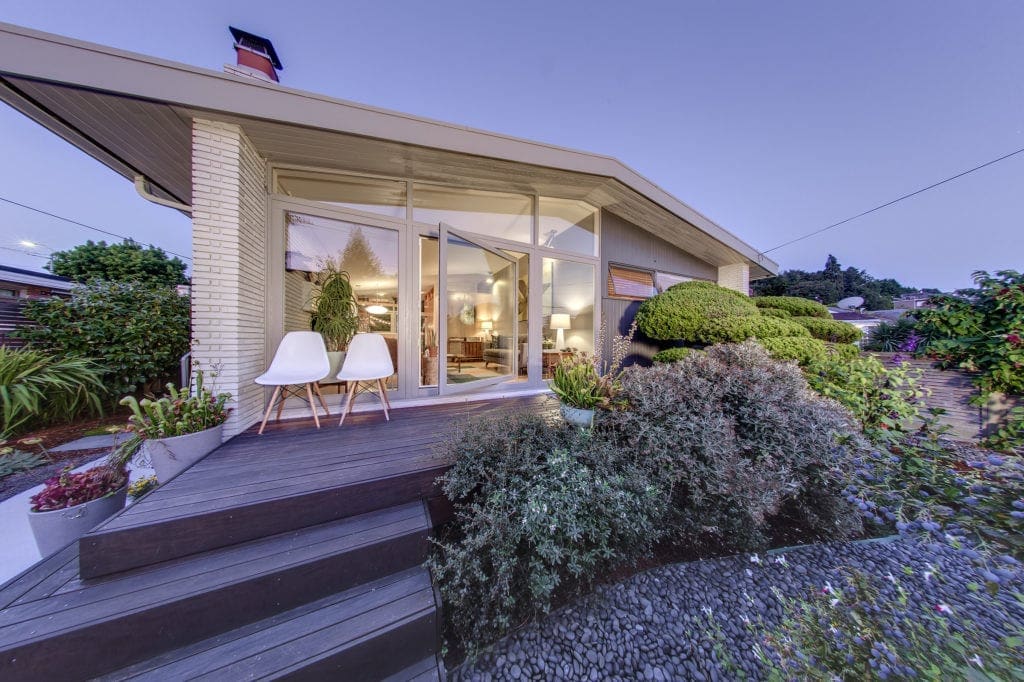 The kitchen was utterly transformed by custom cabinetry whose streamlined design fits perfectly with the clean, crisp aesthetic of mid-century architecture. The ample sunlight from the front window heated up the living area a lot in summer. So they gave it a breath of fresh air with a HUGE pivot window. It opens onto the front patio and gardens. Upgrading the flow of the space as well as its function. Read all about the transformation of this home on the Team Diva Blog
Most Mid-Century Modern Homes Do Not Think About their Garden Spaces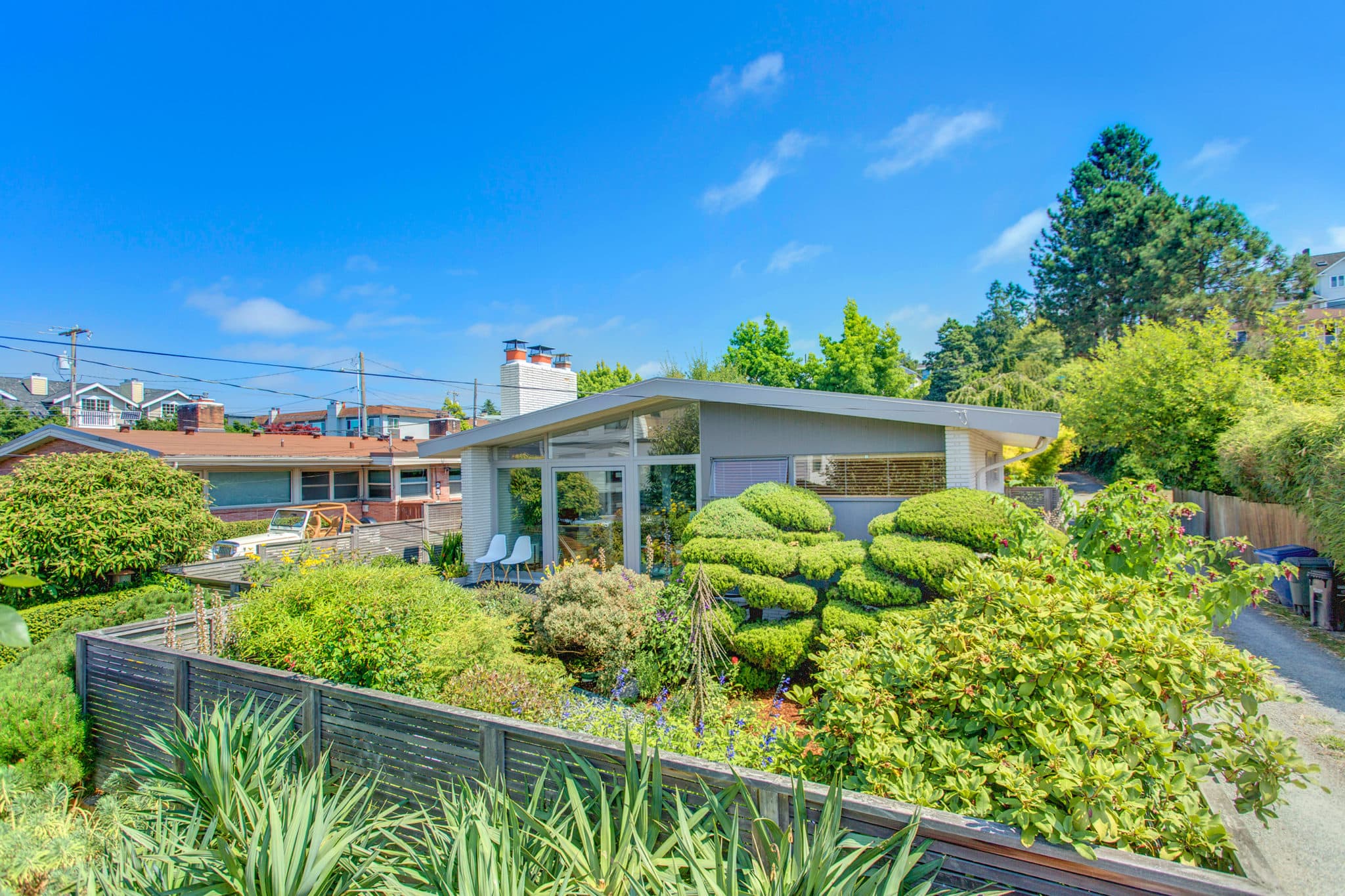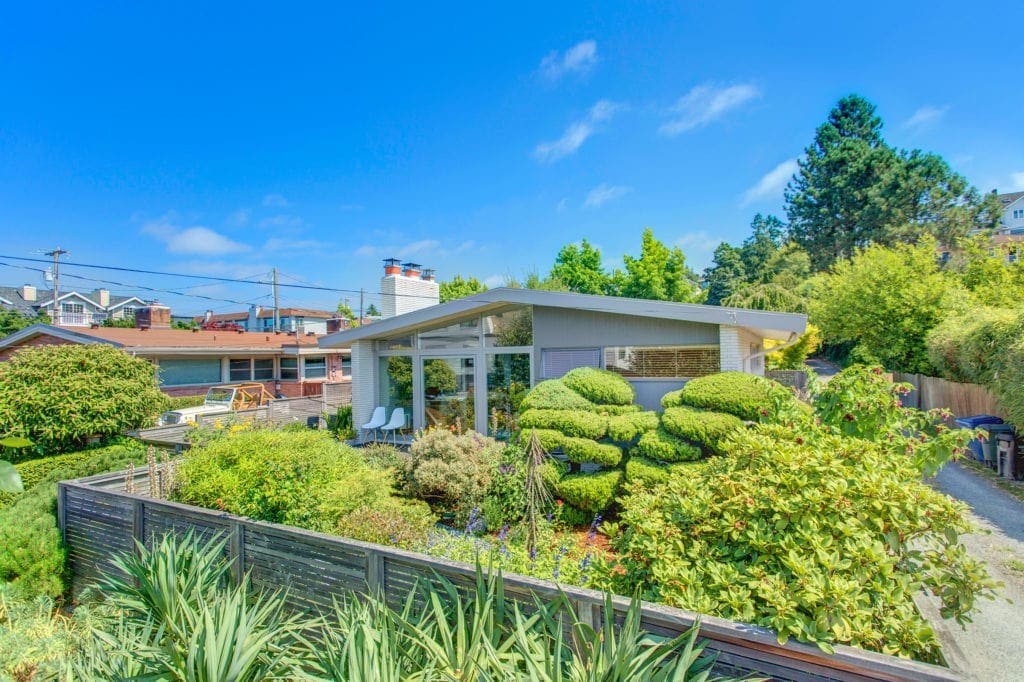 Mid-Century Modern home dwellers rarely really think through their garden spaces. How do they incorporate that sculpted mid-century look with an aesthetic that feels provocative and intentional? Let's get right to it. Ron is a world-class horticulturist, and he filled the garden with unique plants. Including pots full of bug-munching nepenthes. It's quite the change of pace from the coniferous evergreens for which our state is known. Pitcher plants and foliage feature prominently in the home's decor. Adding to the fluid sense of movement and unity between the indoors and outdoors.
The Outdoor Entertaining Space of This Mid-Century Home Captures That Southern Hospitality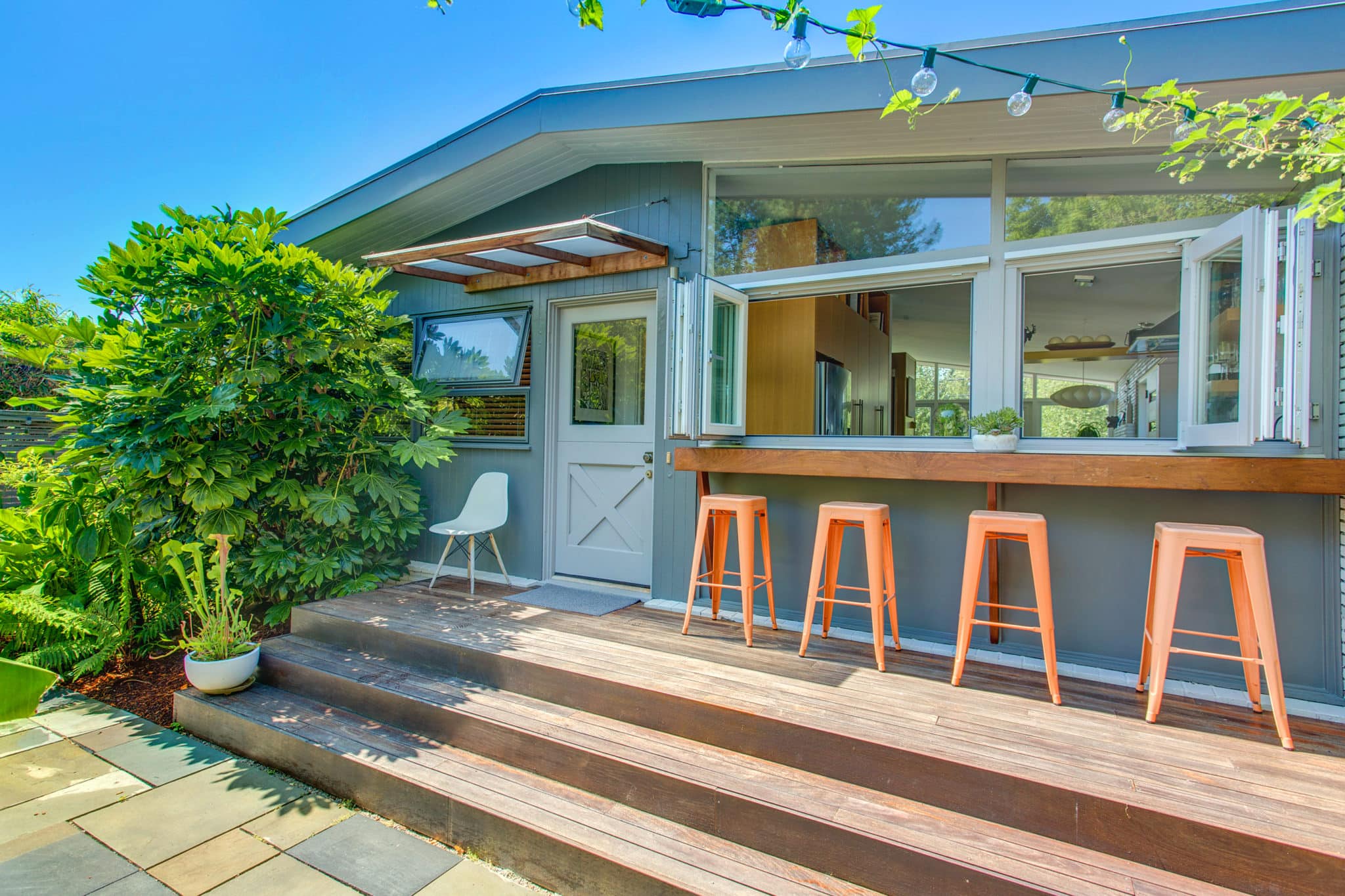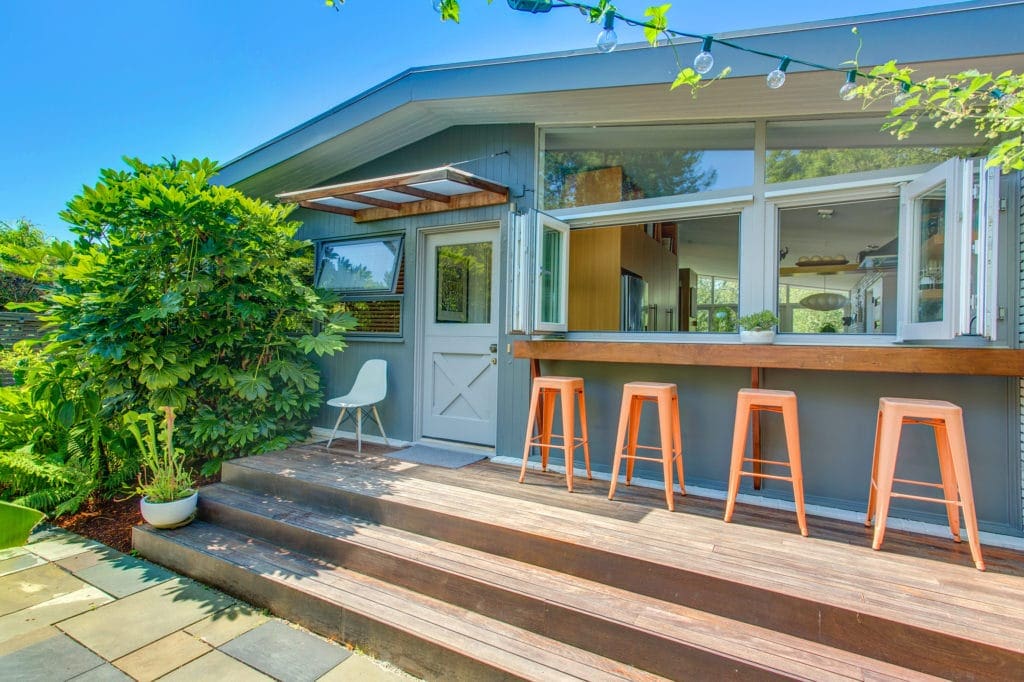 The outdoor oasis is completed with the flagstone patio at back. Guests can eat at a table beneath vines or string lights, or step up and sit right at the window bar by the kitchen. Truly, an entertainer's dream home. These little but big elements is what transforms this Diva Dwelling into something truly magical.
---
The Art of Being a mid-century modern home Diva Dweller is truly treating one's home as a creative expression of your own life. It is about how you entertain, how you garden, and how you decorate. Small home details grow into a fabulous expression of you as a human in Seattle. For more information about our own experience listing and selling this home jump on over to the blog.