I can't wait to tour you through this home just south of my White Center stomping grounds! It's July, the housing market is still hot, and we've all got A/C on the brain thanks to all of the sunshine we've been getting. Of course, I'm excited that this Diva Dwelling comes with A/C—not all homes in Seattle have air conditioning thanks to our typically more mild climate, but that is changing!
I also can't wait to show off this rare Seattle home's smart and easy living floor plan, the fabulous windows that face west, and the big entertaining deck. And of course, I'm looking forward to telling you all about the Seola Gardens neighborhood in South Seattle. 
Let's Tour This Rare Seattle Home with Air Conditioning
I'm Roy Powell with Team Diva Real Estate at Coldwell Banker Bain. I'm your Southwest Seattle specialist and I'm here to show you exactly what I love about this rare Seattle home with air conditioning in the Seola Gardens neighborhood in South Seattle. 
When our Diva Dwellers bought this home a few years ago, they were moving here from the east coast. We honed in on this home for them for the very same reasons I'm excited to be sharing this home with you today: It's easy to maintain, it's close to everything, and it's part of an awesome community. Now, let's get into the top five and show this place off a little! 
---
5 Highlights of a Rare Seattle Home with Air Conditioning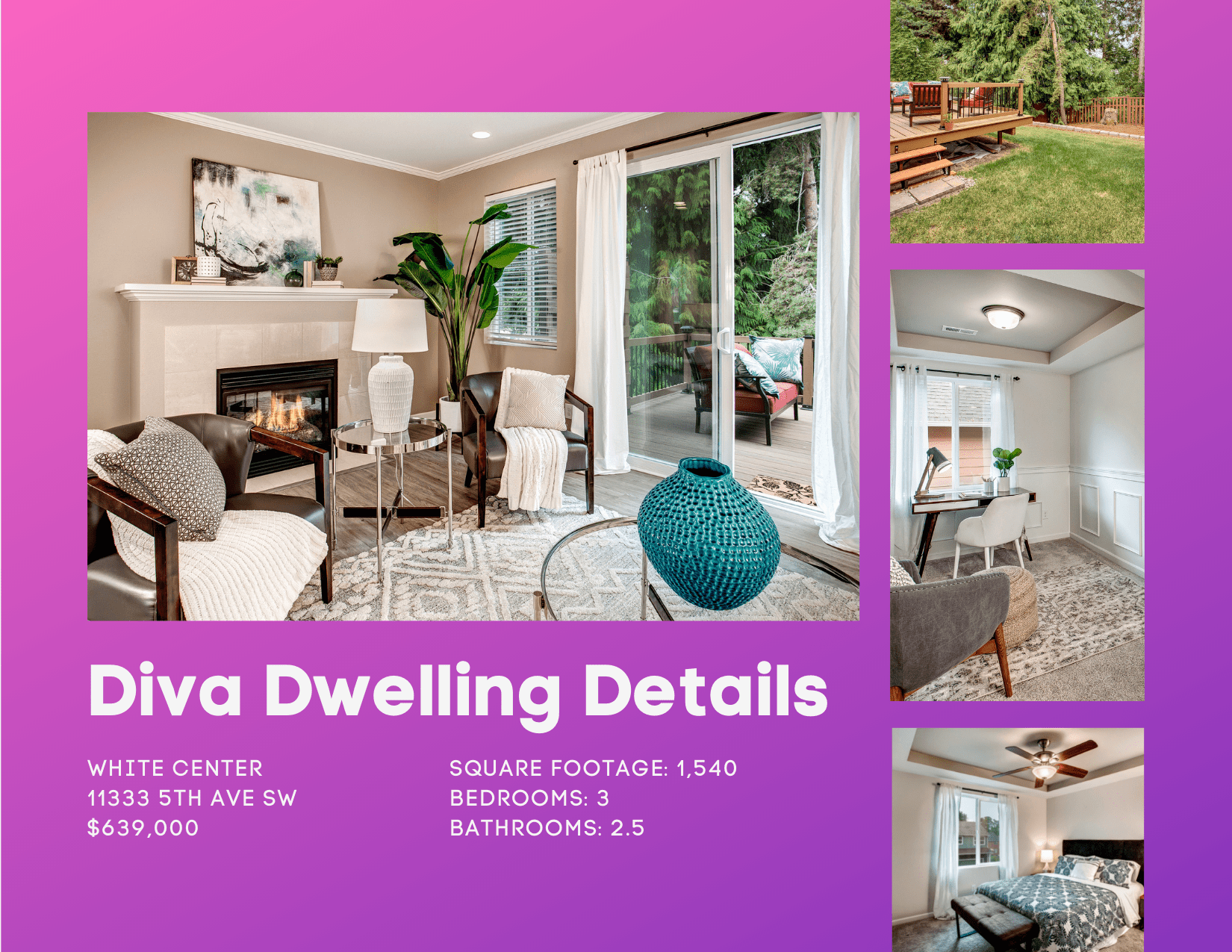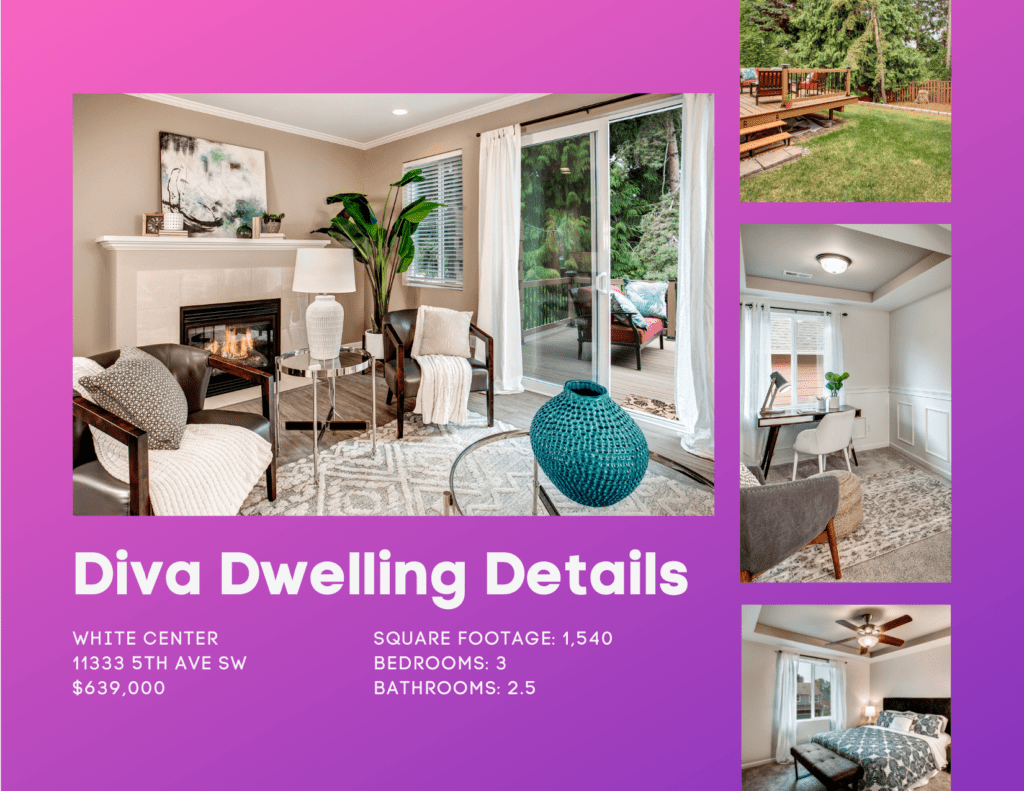 Thank you for joining me on a tour of this rare Seattle home with air conditioning! Keep scrolling to see what makes this Diva Dwelling so special from the inside out. 
Rare Seattle Home with Air Conditioning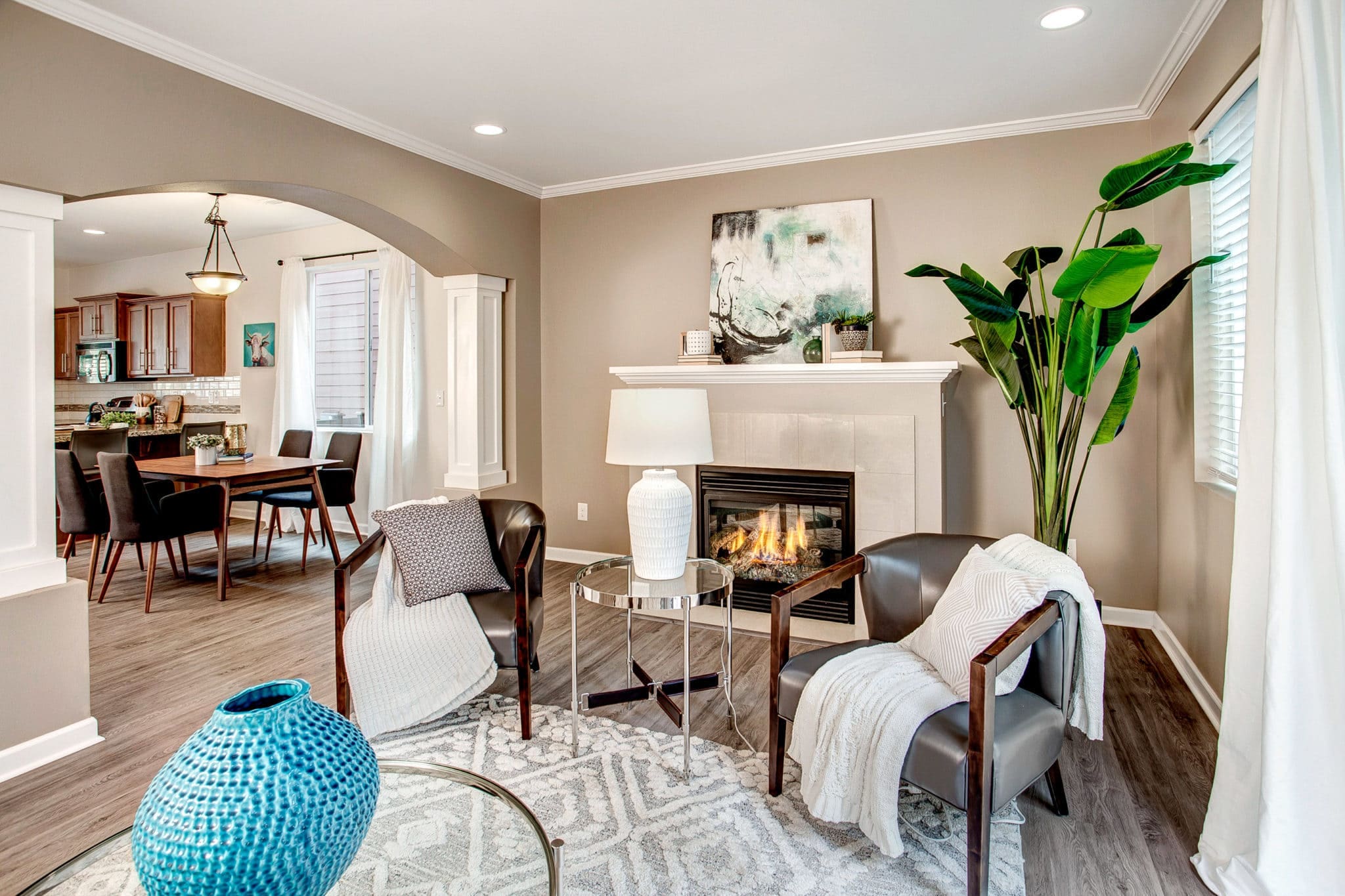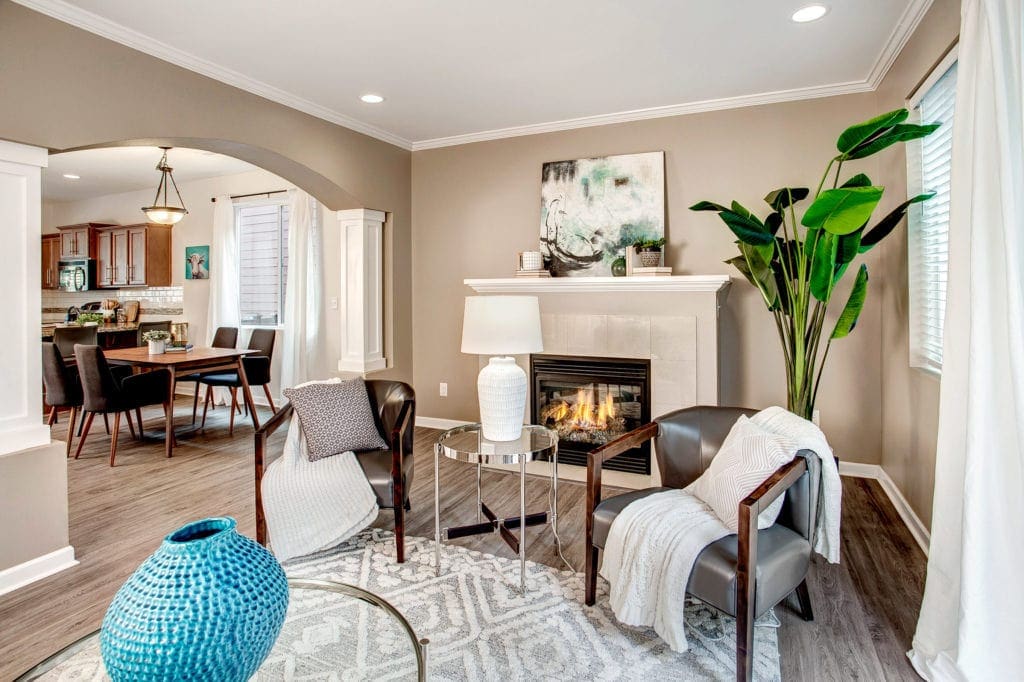 Finding air conditioning in Seattle is like trying to find that one designer dress in Goodwill that was only priced at $5. In other words, it can happen but it is extremely rare. The Diva Dwellers of this Seattle home were super smart and immediately installed air conditioning as soon as they bought the home. Old school Seattlites like me typically laugh at the idea of getting air conditioning for those two days over 90 degrees. Well guess I was wrong this summer—thank goodness there is air conditioning in Seattle in this home. Come and explore all of the areas we can "CHILL" in this home. Ok, that was a bad dad joke. But you get it. 
Smart and Easy Living Floor Plan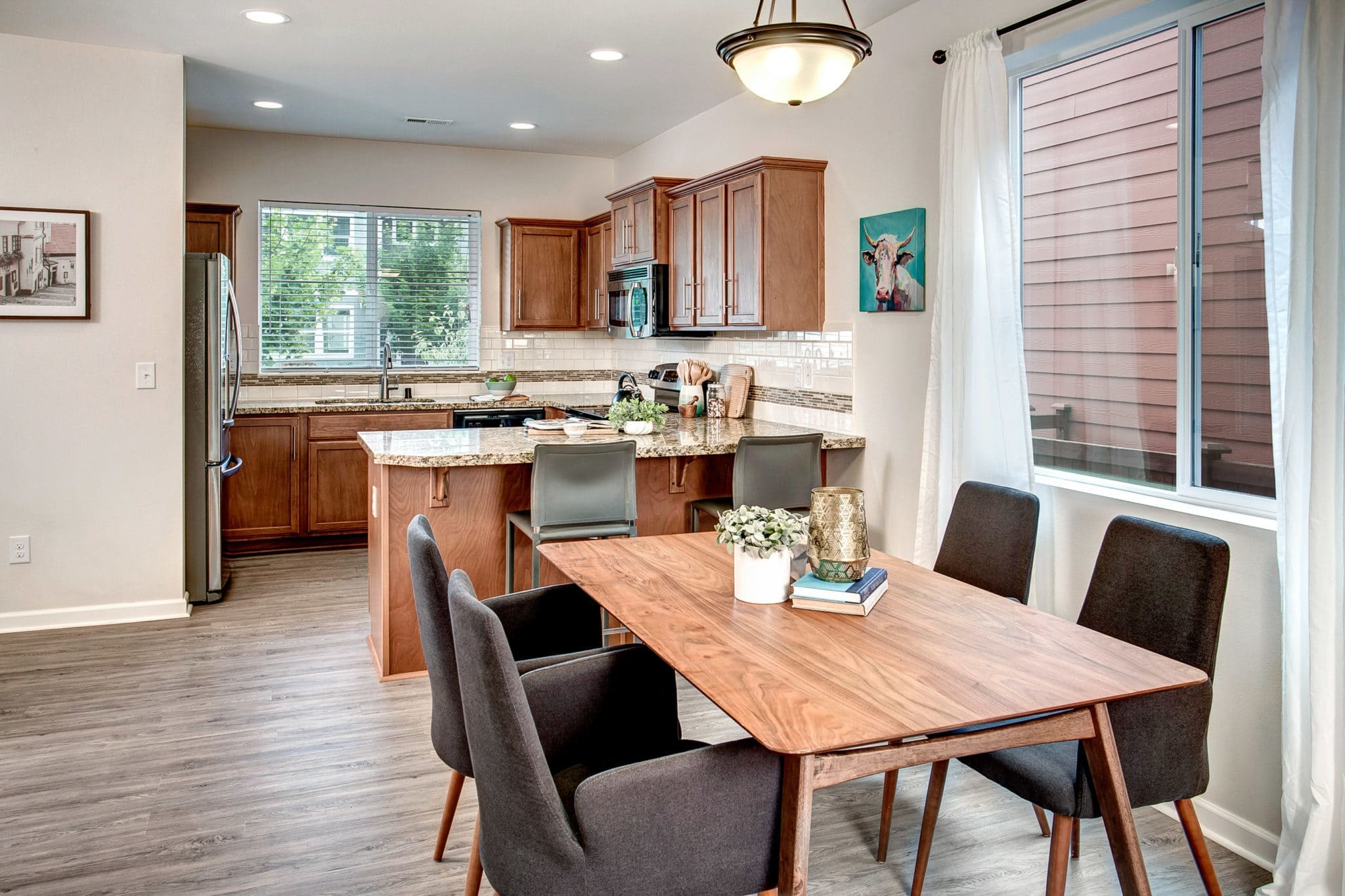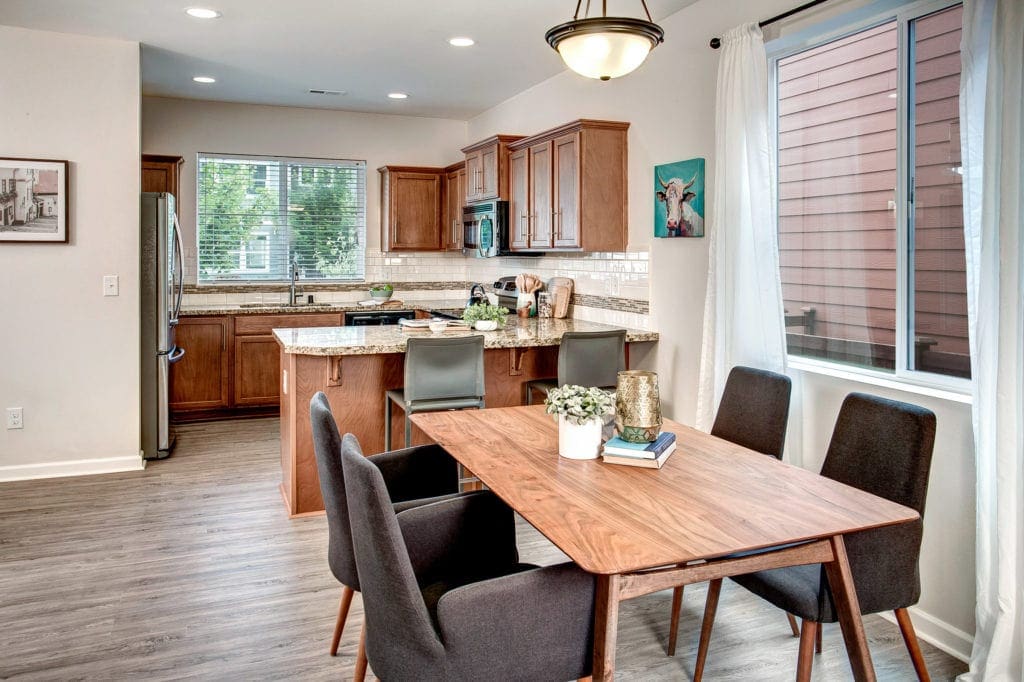 I know when our Diva Dwellers were searching for a home it was really tough to find a place that had a decent kitchen, lots of storage, and the capacity for everyone in the family to work from home. Yes, some of us were looking for work-from-home spaces before the Pandemic. Thankfully the thoughtful floor plan of this specific home was perfect. It has a ton of storage and openness throughout. It is perfect for entertaining aka showing off how CHILL you are this summer in a home in Seattle with air conditions. I mean who doesn't want to flex air conditioning with your fellow fully vaxxed friends. I swear this is my last joke. 
Big and Bright Windows Facing West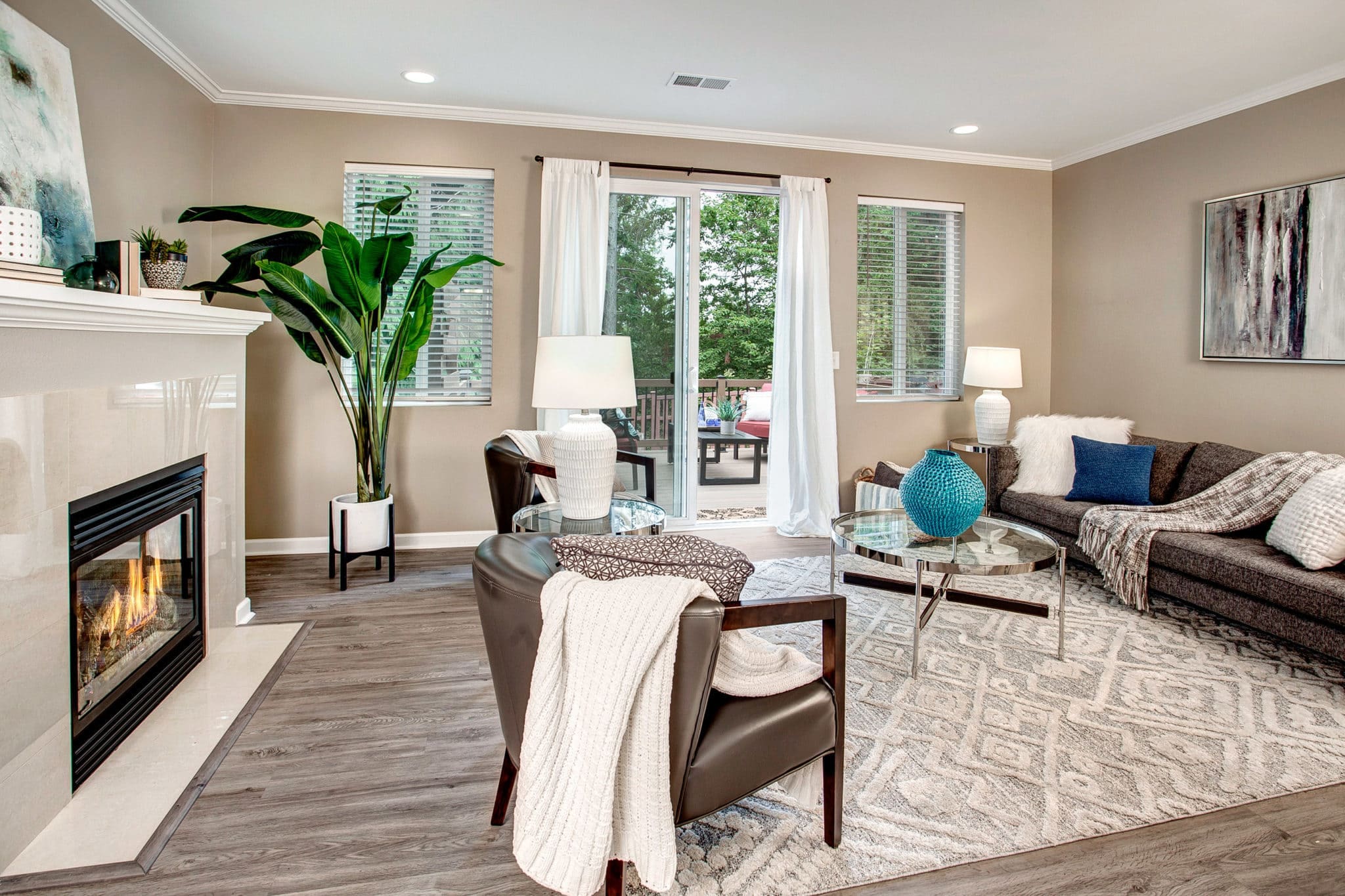 The abundance of light and cross breeze from the large windows is pretty rad. In the winter you get way more light than most folx in the neighborhood. And because this is one of those rare homes in Seattle with air conditioning, you also get to chill during this exceptionally hot summer. Come and CHILL with this view. (I lied, I will never stop making bad jokes.) It also stays private and quiet with this backyard that overlooks the fields at Evergreen High School. One of my favorite walking parks is just steps away. Peppercorn and I love to stroll over and watch competitive disc golf on the weekends. 
Sprawling Entertaining Deck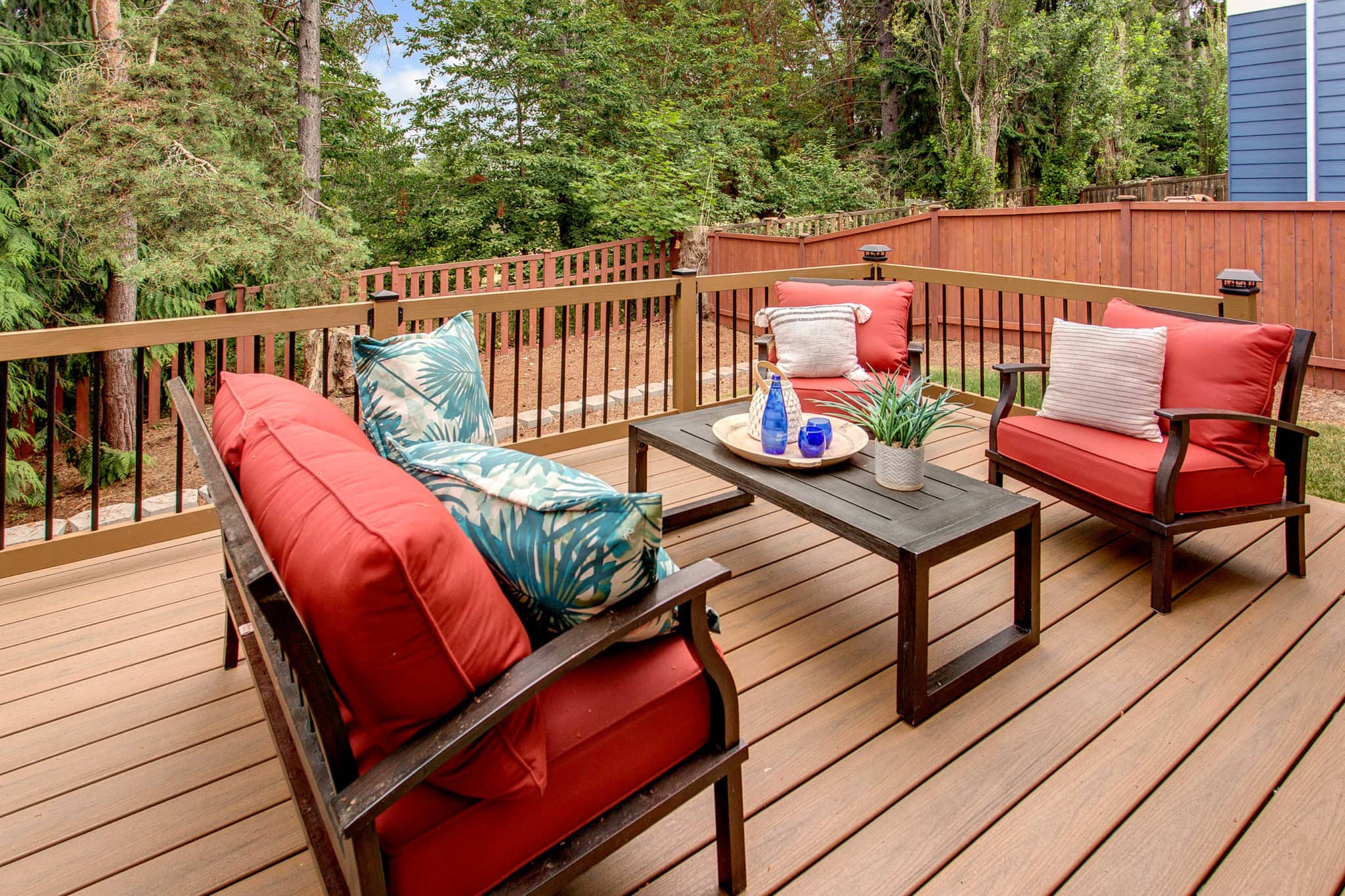 Seriously, our Diva Dwellers did all the right updates to this home. They had a huge backyard and an undersized deck. They took the opportunity to expand the deck into this stunning area. Which of course is perfect for CHILLING outside with your crew once the sunsets. By my calculation, that'll be happening sometime just before 9 pm tonight. If saying "howdy" to the neighbors is more your style then you can hang out on the front porch among all the beautiful plants. 
---
Let's Take a 3D Tour, Too, So You Can Immerse Yourself in this Rare Seattle Home with Air Conditioning
Team Diva takes every precaution, and then some, to make sure all of our homes are listed following all COVID precautions. Even though many people are getting vaccinated, we know that not everyone is ready to venture out just yet. It's is our duty to ensure everyone's safety as you enter one of our listings, but feel free to take a virtual tour from the comfort of your couch.
---
Seola Gardens Neighborhood in South Seattle Neighborhood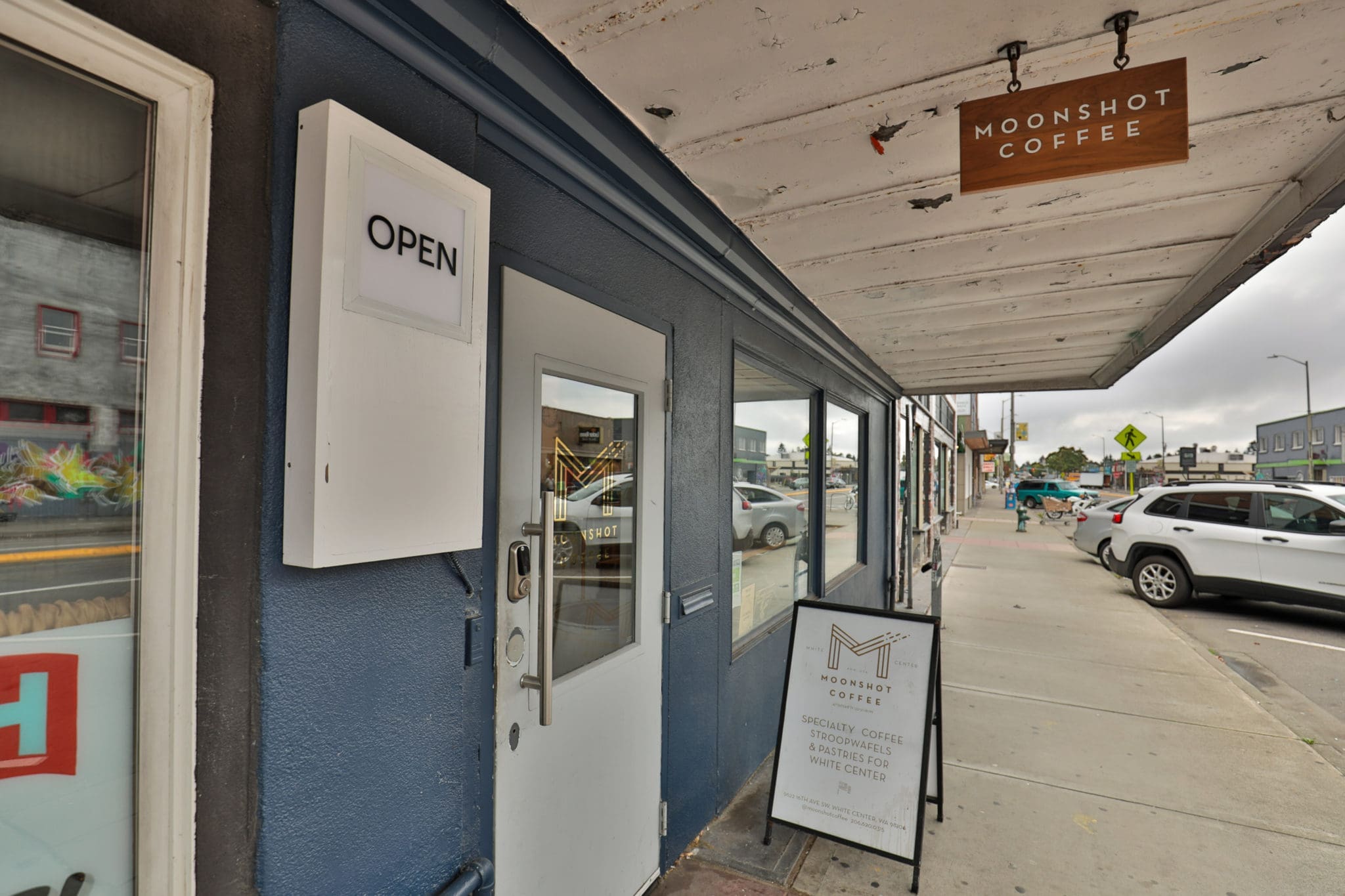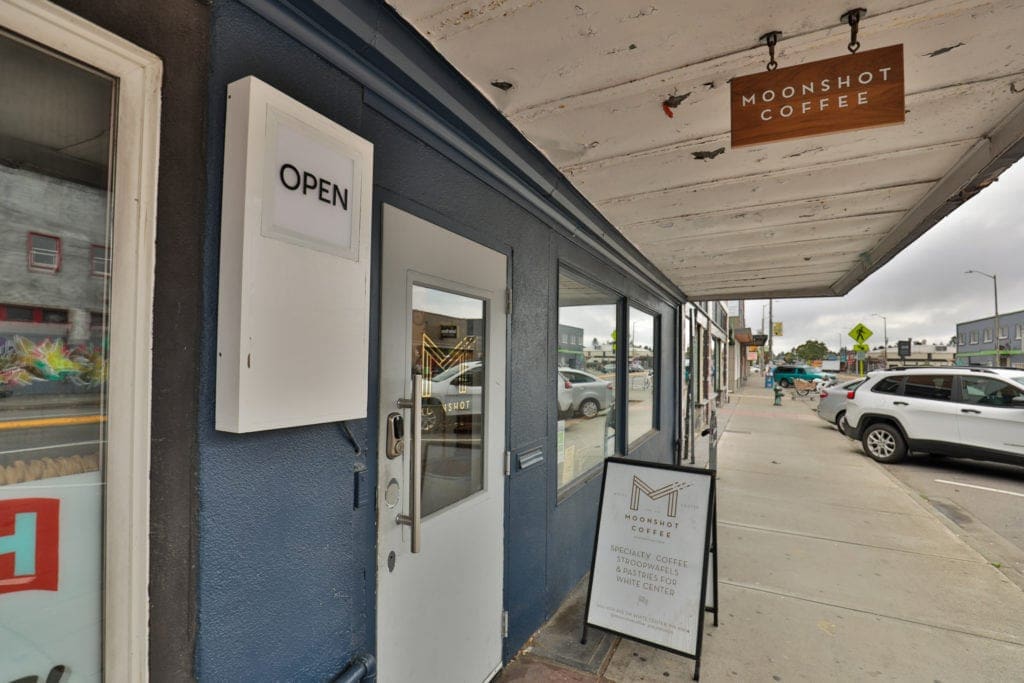 Seola Gardens is right in my backyard. I live a couple of blocks away and can personally attest that this is where you want to be right now. We are literally in the center of everything and just 15 minutes from anything you could want. Finally, flying to see your friends for a fully vaxxed pal weekend? Guess what, the airport is only 15 minutes away. Want to go shopping in Burien, Downtown, or Southcenter? Want to pop over to the Tukwila light rail station? You guessed it—all of these destinations are only 15 minutes away. You couldn't be more centrally located if you tried. 
Check out some of the other great South Seattle homes we've sold:
---
How to Buy a Home in Seattle: The Entire Process in Brief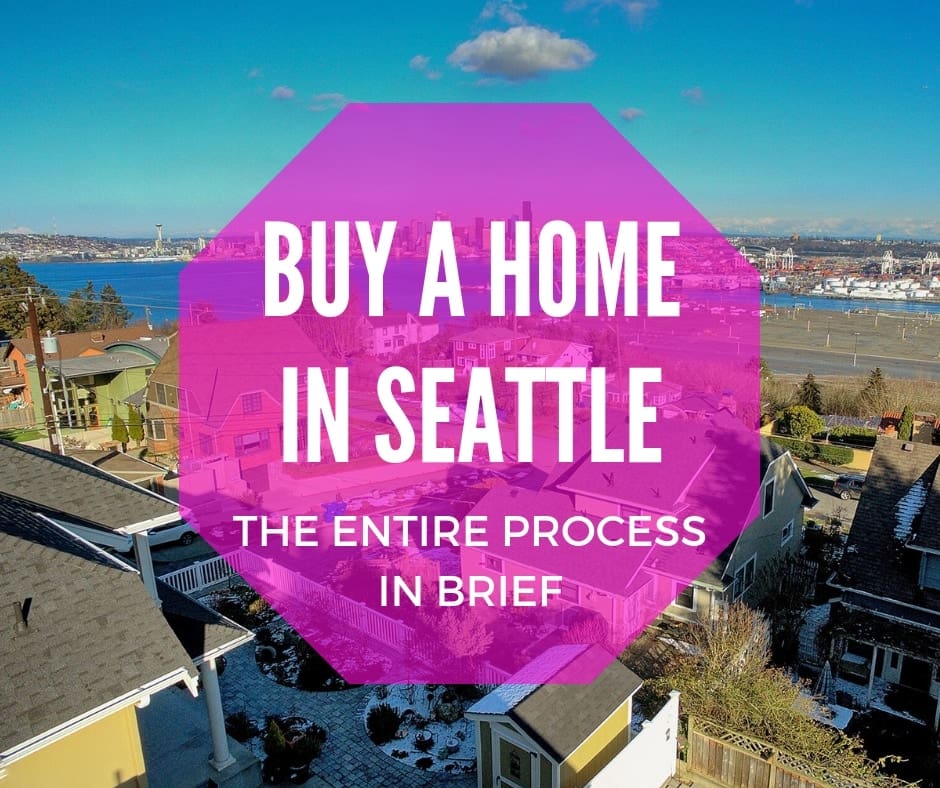 Let's get down and dirty. Owning a home in Seattle is an amazing experience and it can be fun. Do not listen to all of those cranky folks who think Seattle is not what it used to be and a middle-income owner cannot afford to buy a home in Seattle. Strap in, get yourself some strong Seattle coffee and learn how to be a smart and savvy home buyer in Seattle.
Steps For Buying a Home in Seattle
Find Your Guide: Find an agent that is super savvy and will be your ultimate navigator.
Choose Your Priorities: Size, Condition, Or Location?
Home Buyer Intake Process: Schedule a sit-down meeting with you and your real estate team to dive into what you want in a home.
Financing: Get your financial house in order.
Big Search: The big home search in Seattle
Making an Offer: Know what you need and how to prepare yourself to make an offer.
You Are In Contract: You've signed on the dotted line. Now… the hard work really starts.
Inspecting Your Home: What to look for, how to hire an inspector, and how to respond to the inspection.
Reviewing The Title Report: The title report is often the most overlooked portion of the buyer's review.
Reviewing the HOA/Resale Certificate (for Condos): …Also an overlooked portion of the buyer's review process.
Appraisal Process: Most homes are purchased with a home loan. The appraisal determines the final value by your lender for your home.
Final Loan Approval: All kinds of things can come up during the final loan approval process, so be prepared.
Final Two Weeks of the Process: Walkthrough, inspection resolution, and (for god's sake) do not make a huge purchase on a credit card.
Signing Your Final Homeowner Documents: You made it!
Closing Day: You get the keys and access to your home.
This is just a starting point, and we have so much more to share about the home buying process. Browse our Home Buyer page for a comprehensive home buying education.
---
Thank You For Touring Our Rare Seattle Home with Air Conditioning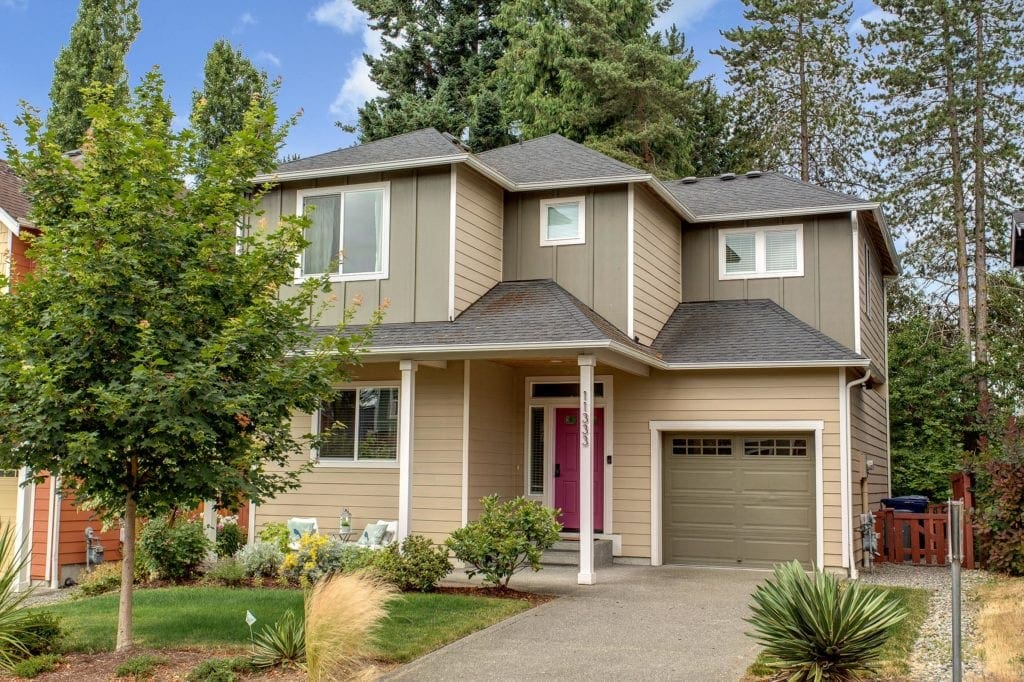 Thank you for taking the time to learn all about this rare Seattle home with air conditioning! In addition to the A/C (which is a *must* these days!) I am so excited to share the many other perks of this home. There's a smart and easy floor plan, big and bright windows that face west, and a sprawling outdoor deck. This Diva Dwelling is also in the Seola Gardens neighborhood, which is wonderfully surrounded by city amenities. 
All the Good Details
Address: 11333 5th Ave SW Seattle, WA 98146 

MLS# 1812480

Square Footage: 1,540

Bedrooms: 3 

Bathrooms: 2.5 

Offering Price: $639,000
Ready to tour this Rare Seattle Home with Air Conditioning in person? Contact us today so I can show you this home with A/C, a smart floor plan, big bright windows, and a fabulous outdoor deck in the South Seattle neighborhood of Seola Gardens.