Wondering how to Vote in Seattle King County and get involved in your community? As many of you may know we are extremely involved in our local elections. What happens locally has long-lasting impacts on our transit system, housing affordability, and healthcare community. Surprisingly we have always made the assumption you know how to vote in Seattle King County. But the reality is that a lot of you are brand new to our community. So let's help you get registered to vote and voting in the next election.
In this guide we will give you some super helpful information on how to register to vote in Seattle and in King County, where to drop your ballot off, and how to troubleshoot issues as they might come up in your voting process. You know like your dog ate your ballot.
Let's dive in on how to make this happen.
How to Vote in Divaland aka Seattle and King County | A Comprehensive Guide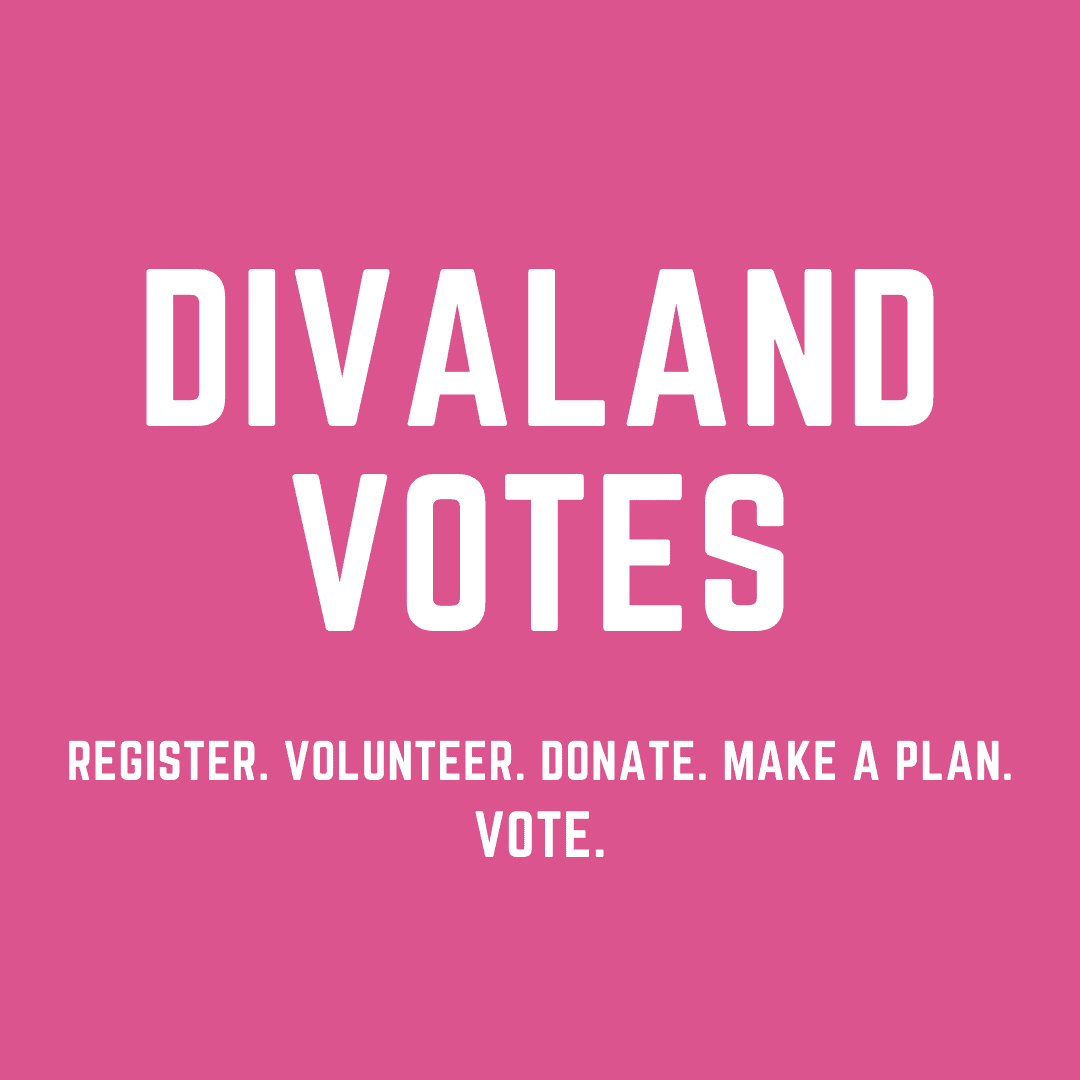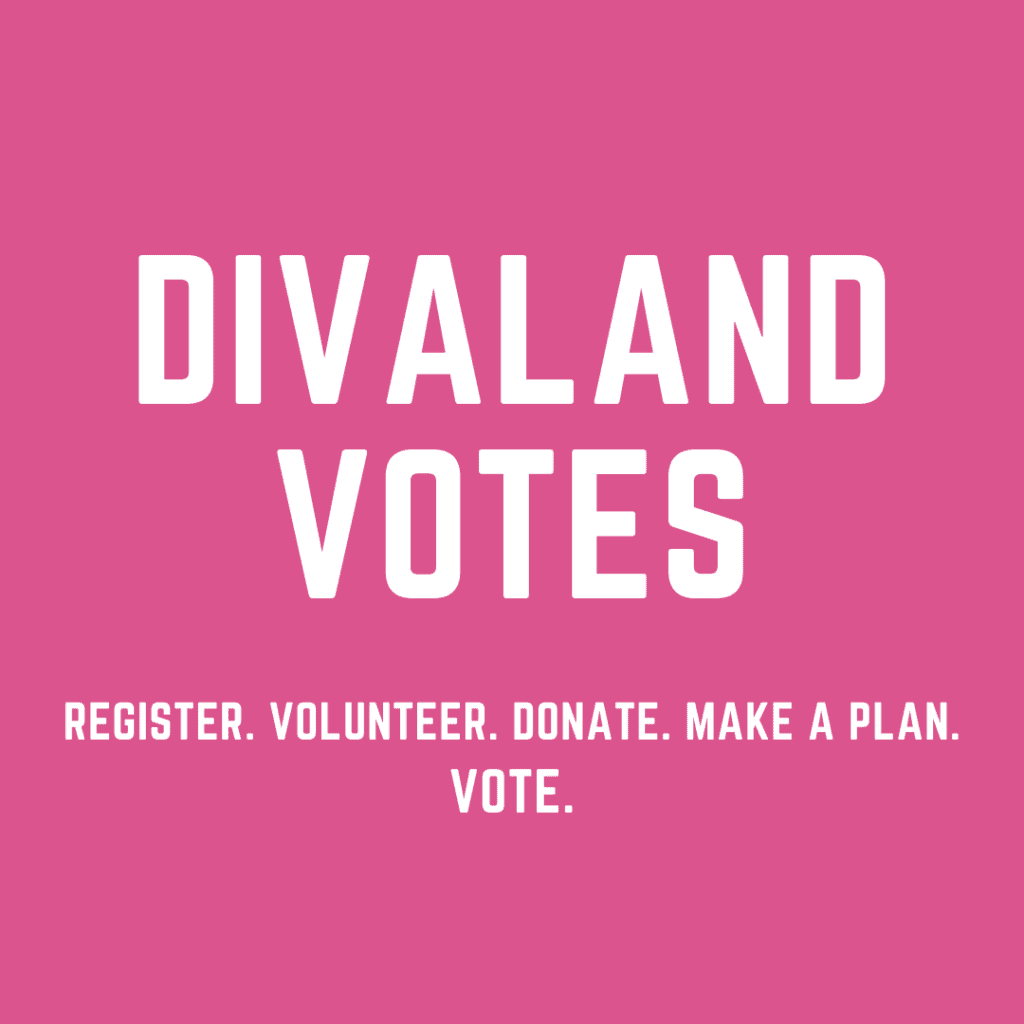 Seattle elections are managed by King county. WE have one of the more progressive voting systems in the country. We are a 100% vote-by-mail system. And even if you forget to register you can register and vote in person on election day. Trust me I had people in my social circle who I was taking to the polls on election day.
How Do You Register to Vote in Seattle and King County?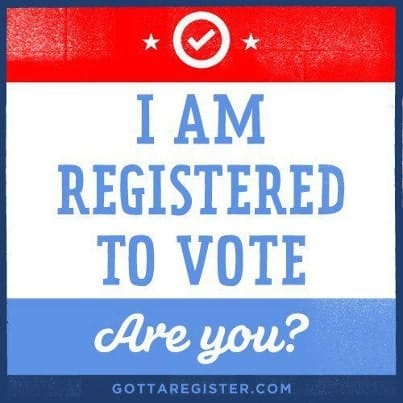 Thank goodness King County Elections office makes the process of voting so freaking easy. The content was taken directly from their website. 
Three ways to register
1. Online
You can register online, 24 hours a day, at the Washington Secretary of State's website.
To register online, you will need:
A current Washington State driver license, or
A current Washington State ID card
If you do not have either of these, you can still register by mail or in person.
2. By mail
Download and print a voter registration form and mail it to King County Elections. Forms are available in many languages.
3. In-person
You can register to vote in person at the King County Elections Office in Renton or at a Vote Center.
You can also register to vote at one of our community events.
Now Let's Get Those Ballots Filled Out and Turned In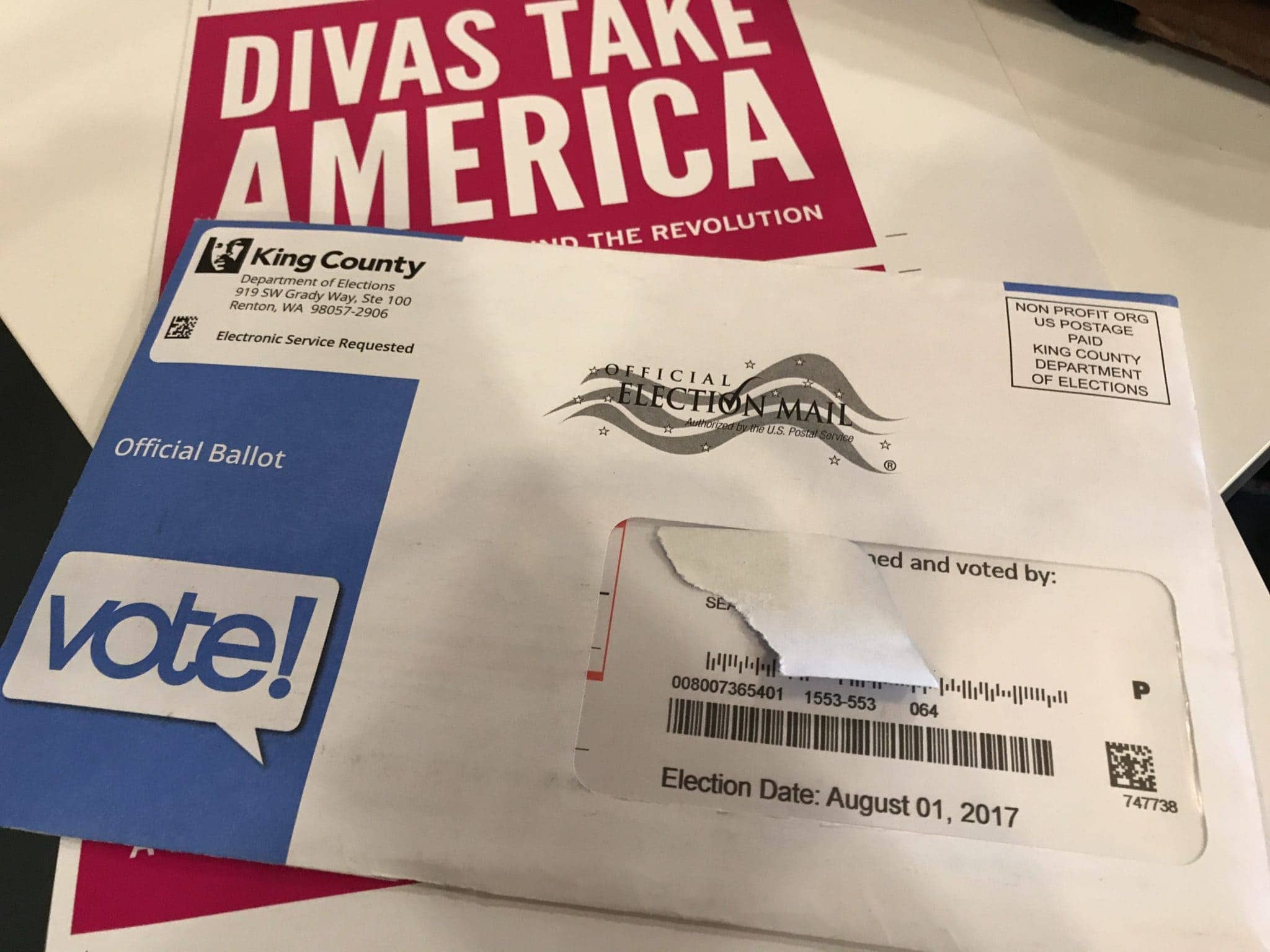 Team Diva loves putting together election guides. Randomly we have a lot of very politically active friends. And we ourselves love getting involved. I mean if real estate is local nothing is more local than an election. Your ballot will be mailed to you so you can take a ton of time looking over the candidates and seeing which ones best align with your views. 
Here is a sample of a few of our election guides:
Where Do I Turn In My Ballot?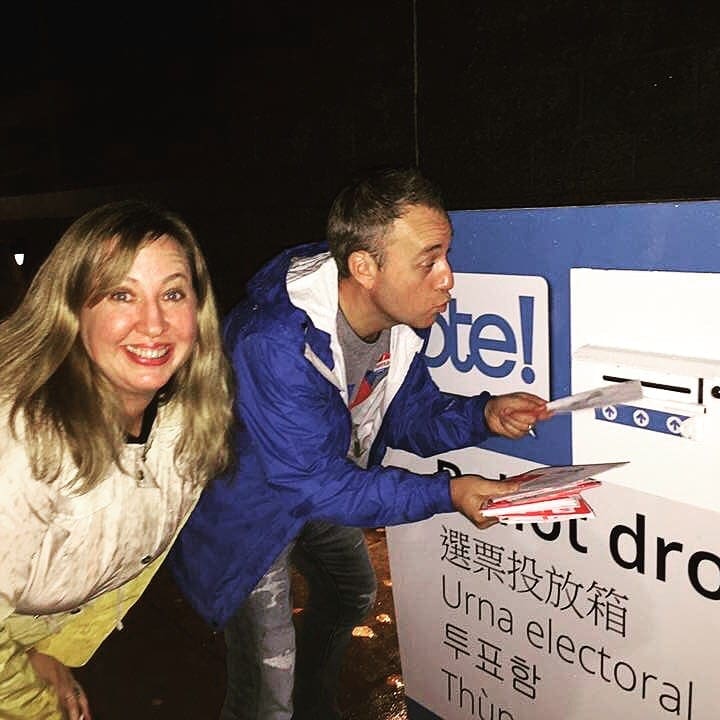 You can put your ballot in the mail. And for super nerdy people like myself who want my vote counted early I like to drop the ballot off into a Ballot Drop Box a week before election day. Please note if you are going to mail in your ballot they must be postmarked by Election Day.
Alternatively, if you are near a ballot dropbox, you can go that route. This helps if you can't get to the mailbox in time. You have until 8 PM on election day to drop your ballot off. Check out a list of ballot drop boxes around town.
If you or someone you know needs further assistance, there are also King County accessible voting centers (AVCs).
You Didn't Lose Your Ballot, Did You?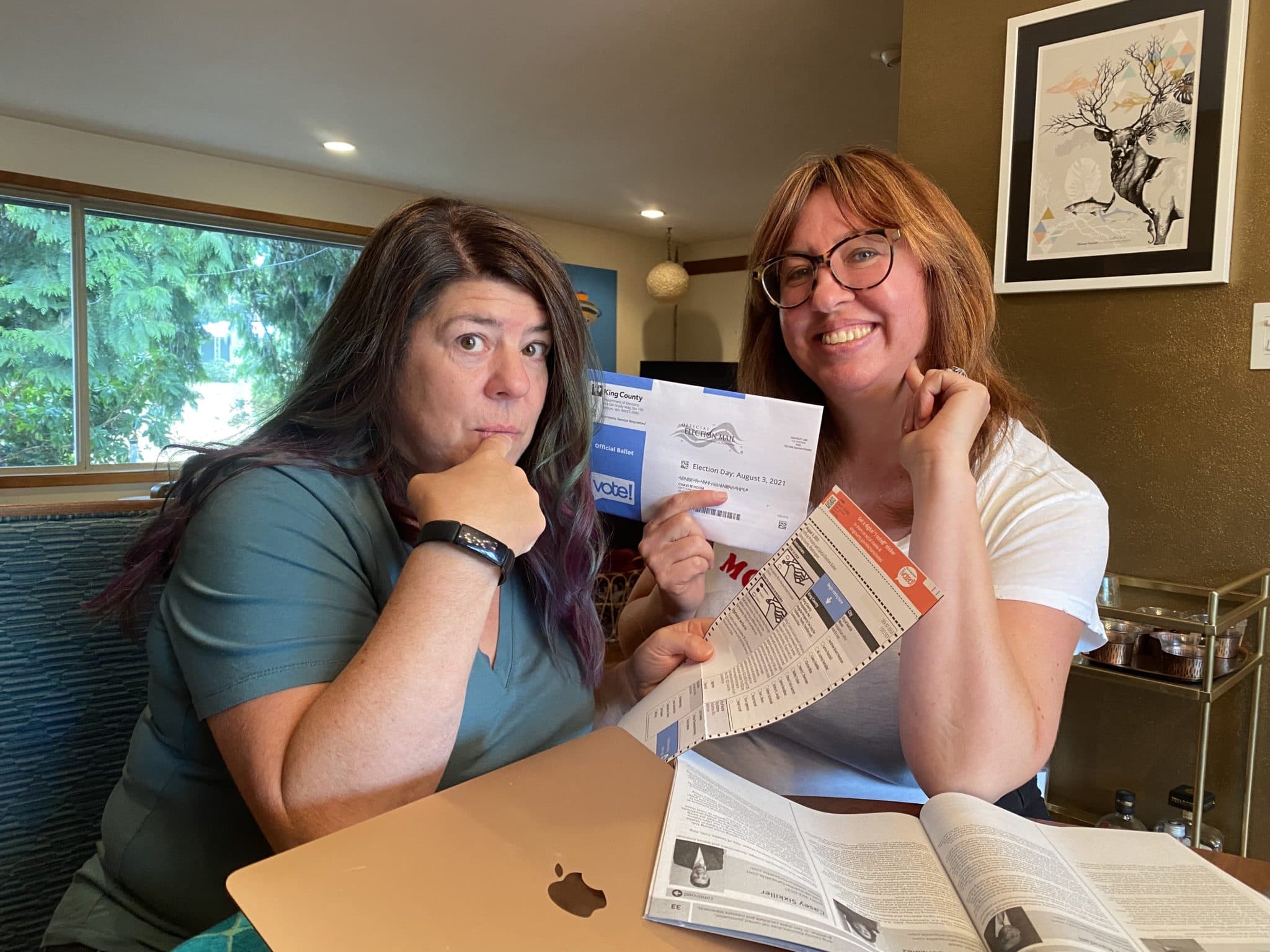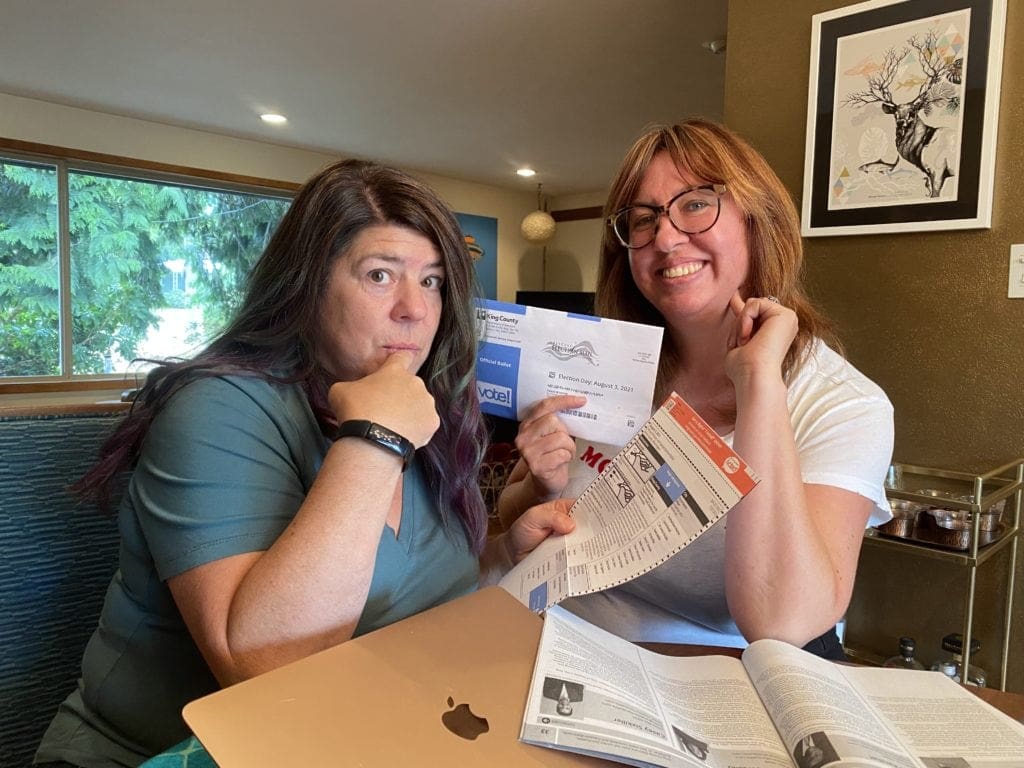 It doesn't mean you can't vote if your ballot disappeared or the dog ate it. You can print out ballots and official envelope packets (some assembly required). Just see the official site for those files. You'll need to verify your identity, but the process is relatively easy.
Want To Be Sure Your Ballot Was Counted?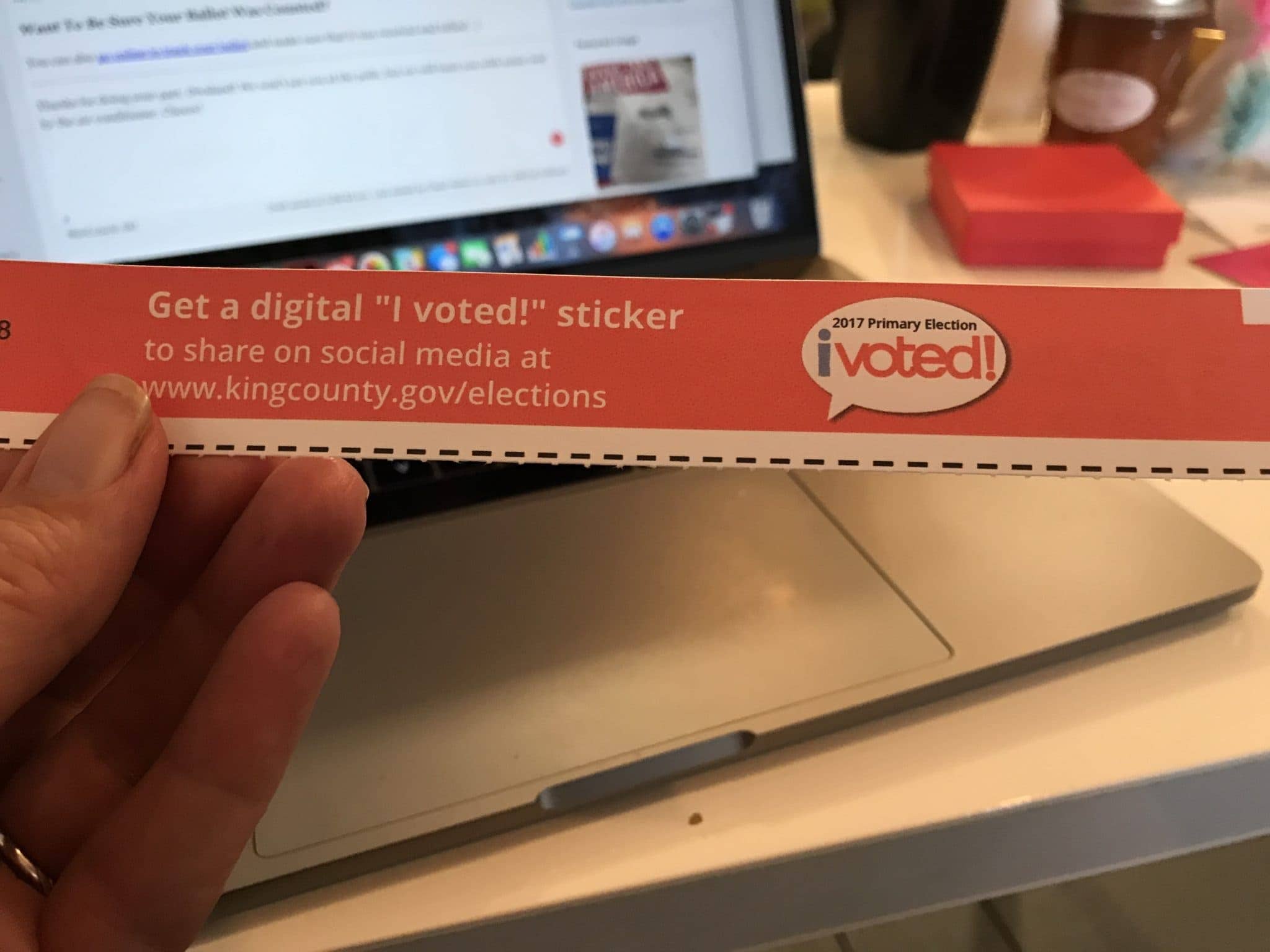 You can also go online to track your ballot and make sure that it was received and tallied. Voter suppression of minorities HAPPENS in our Blue state.  Specifically, in communities where English is a second language. Last year the state had an incorrect translation of the voters guide in Spanish. Double-check that your ballot was counted. Keep the tab. Check on your ballot. Make sure you, your neighbor, your lover, and your best friend's ballot is counted as well. 
---
Elections Are Important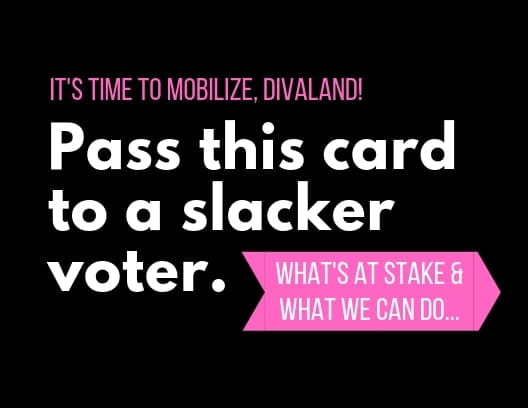 Want to be able to afford a home in King County as a recent college graduate? You need to mobilize and vote. Want to do something about school education funding? You need to vote.
The majority of crap anti-trans and voter suppression laws are passed at the county and state levels. It requires citizens like us to mobilize, organize, and get shit done to make sure we have a healthy society for all of us.
Thanks, Divaland for registering, organizing, and voting!