Rowhome, Townhome, Townhouse. Whatever you choose to call this style of build, these homes range from the traditional to the modern to the industrial in their design. Seattle's real estate market has a wealth of architectural styles to fit almost any buyer's aesthetic. And this Green Built Queen Anne Townhouse, is sure to please, with its sleek modern feel and mountain views.
Let's Tour This Green Built Queen Anne Townhouse 
I love listing modern townhomes, and this Green Built Queen Anne Townhouse is no exception. In this video, I'll tour you through the highlights of what makes this like-new Seattle residence so extraordinary.
Come get a quick sneak peek behind the scenes at the Diva HQ and enjoy a tour of this sleek modern home. See how this townhome is perfectly appointed to offer open spaces and privacy and designed with great flow in mind (not always given in a townhome!). Don't miss the lower level bonus room and the incredible roof with (with a view!). And of course, I'll share exactly why I adore the Queen Anne neighborhood and this location in particular. 
---
Top 5 Features of this Green Built Queen Anne Townhouse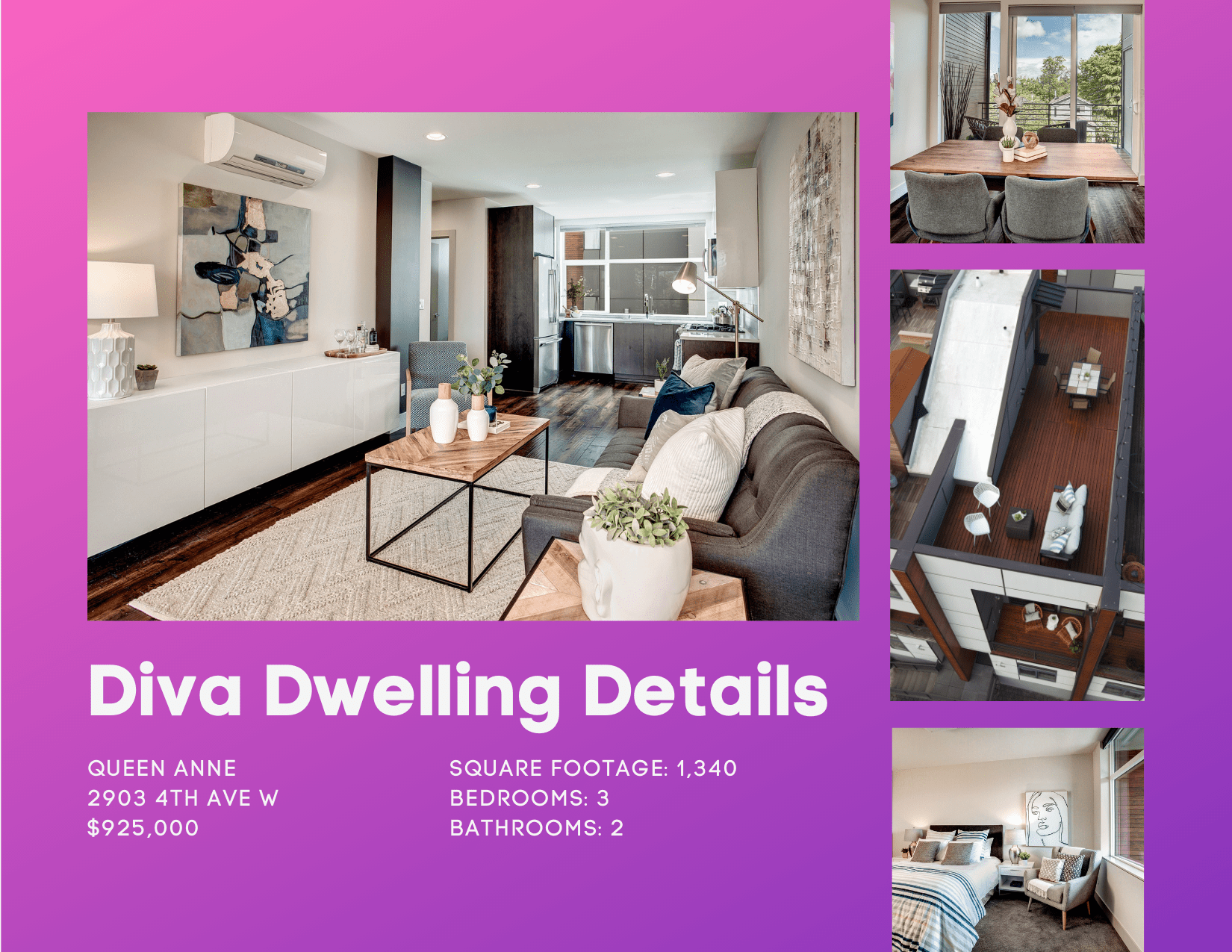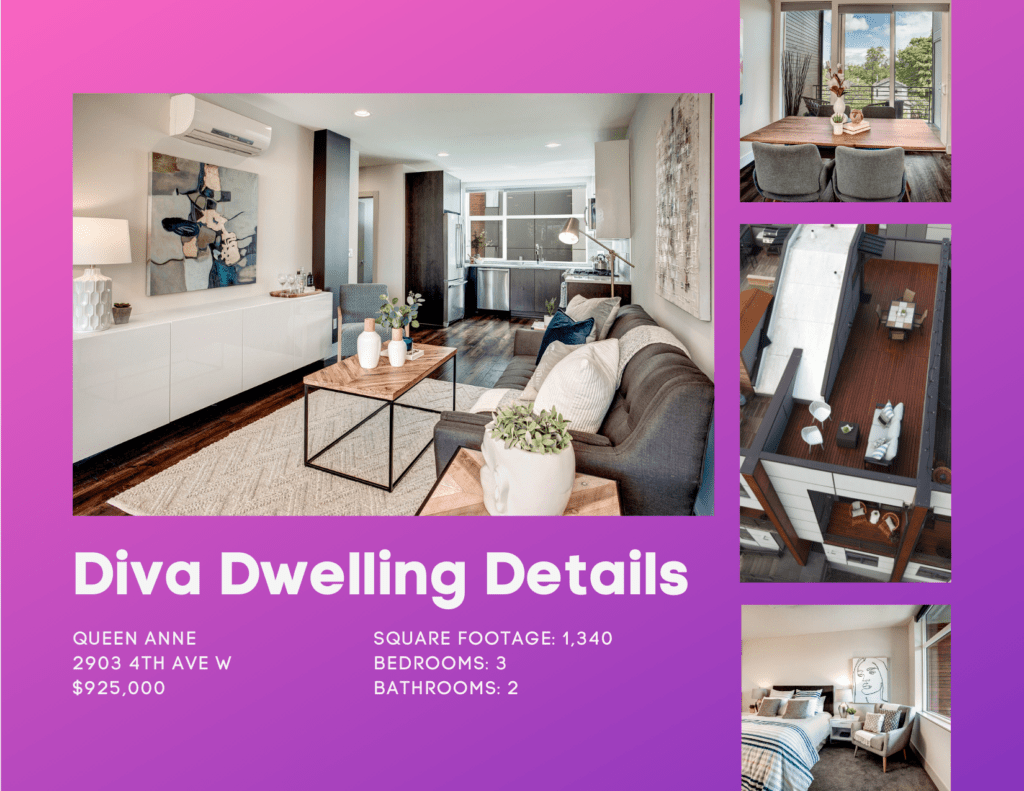 This Green Built Queen Anne Townhouse offers the opportunity for low-maintenance living, all while promising privacy right in the midst of excellent city convenience. And because this is a certified Green Built 4 Star home, it provides the new owner with the best in energy-efficient living. Before we dive into this home's top 5 features, it's also worth noting that this city retreat has one of Seattle's most coveted home features in abundance: natural light! The whole house is filled with natural light all year long. Even when it's cloudy. The big windows let in so much light while the high ceilings let the space feel bright and airy. Plus you can open up the windows on both sides of the house and get a refreshing cross breeze on warm days! 
Here are the top 5 features of this Green Built Queen Anne Townhouse: 
Uniquely Situated Green Built Queen Anne Townhouse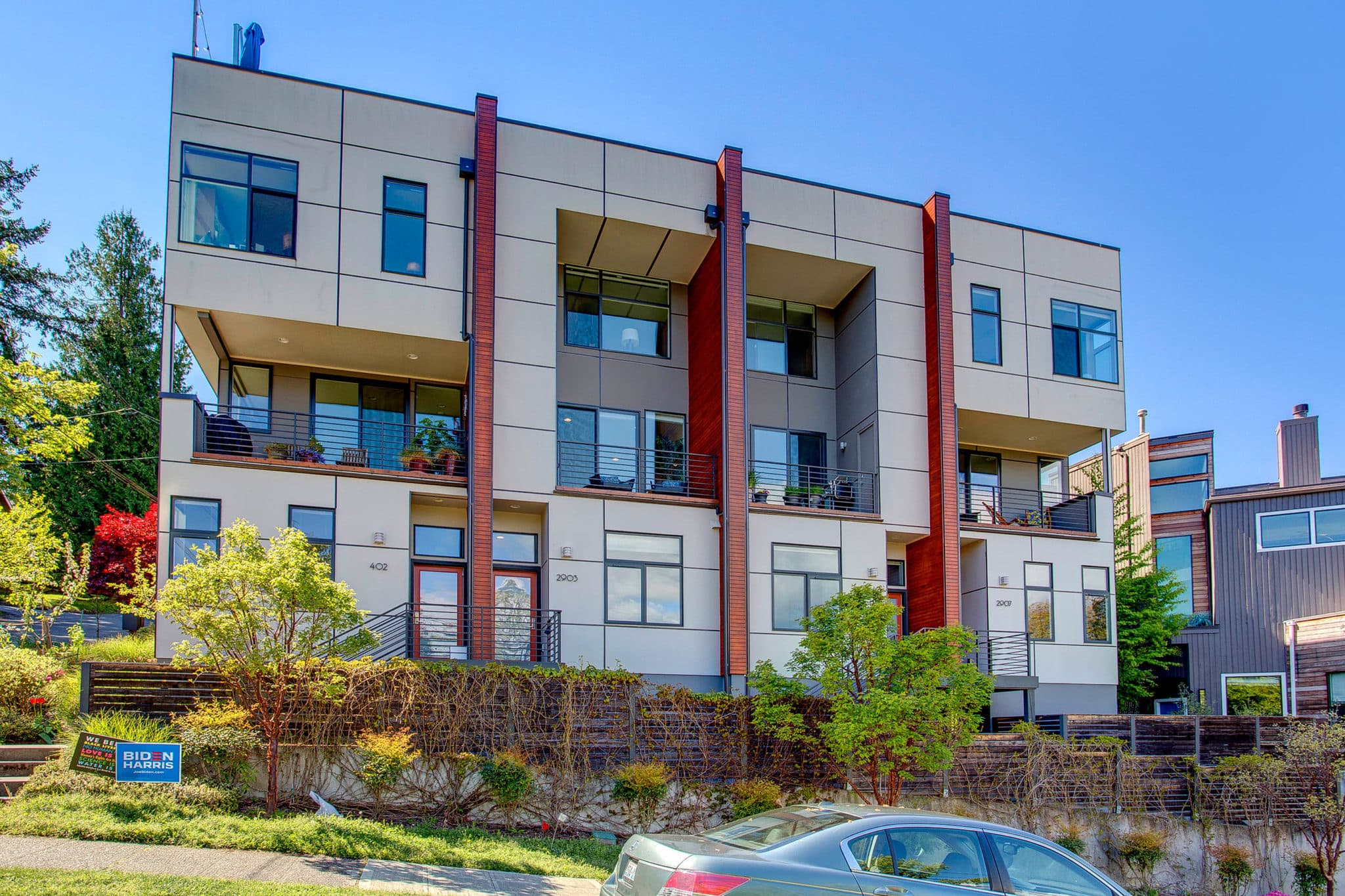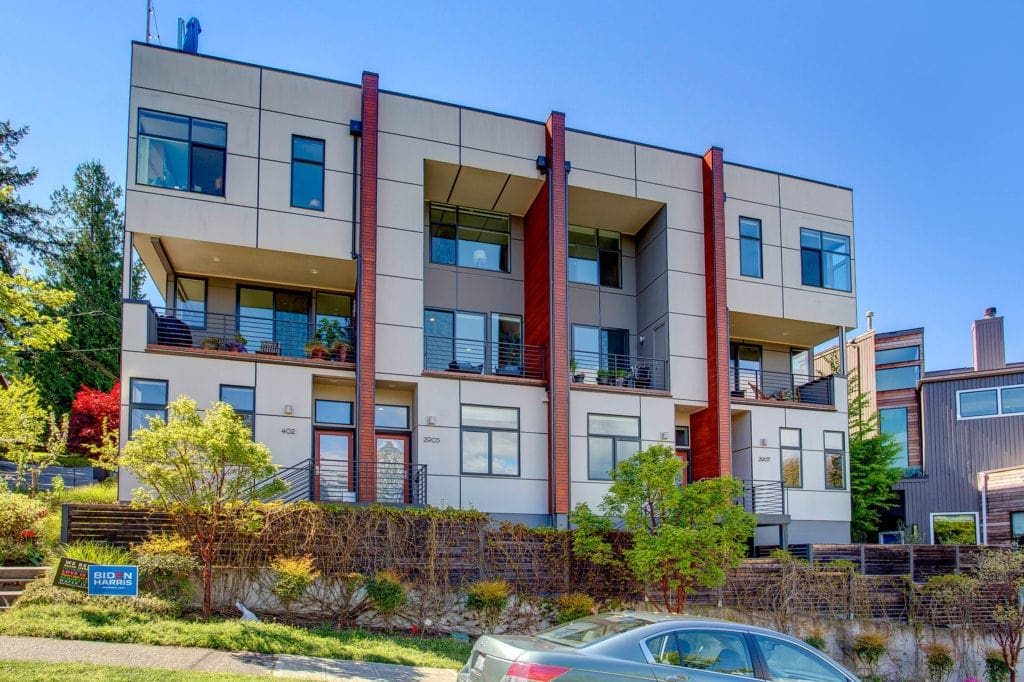 When I sold this townhouse back when it was brand new in 2016. I immediately noticed how much more open the spaces felt on every floor. This feature alone made this Green Built Queen Anne Townhouse stand out from all of the other homes we had toured. Having the home set above the street also means more light and better views. Yes, you can see the snow-capped Cascade Mountains right from your bedroom window! There's no need to hang out on the roof just to enjoy the wonderful views.
Thanks to this townhome's smart layout and design, you also never feel exposed no matter which level you're hanging out on. One other great design feature is the extra-wide driveway behind these townhomes. This not only means you can actually drive and park your SUV in your garage, but there is also some extra breathing room between you and your neighbors. That is why you feel an incredible sense of privacy in this home even though you are in one of Seattle's most popular urban neighborhoods.
Get into the Flow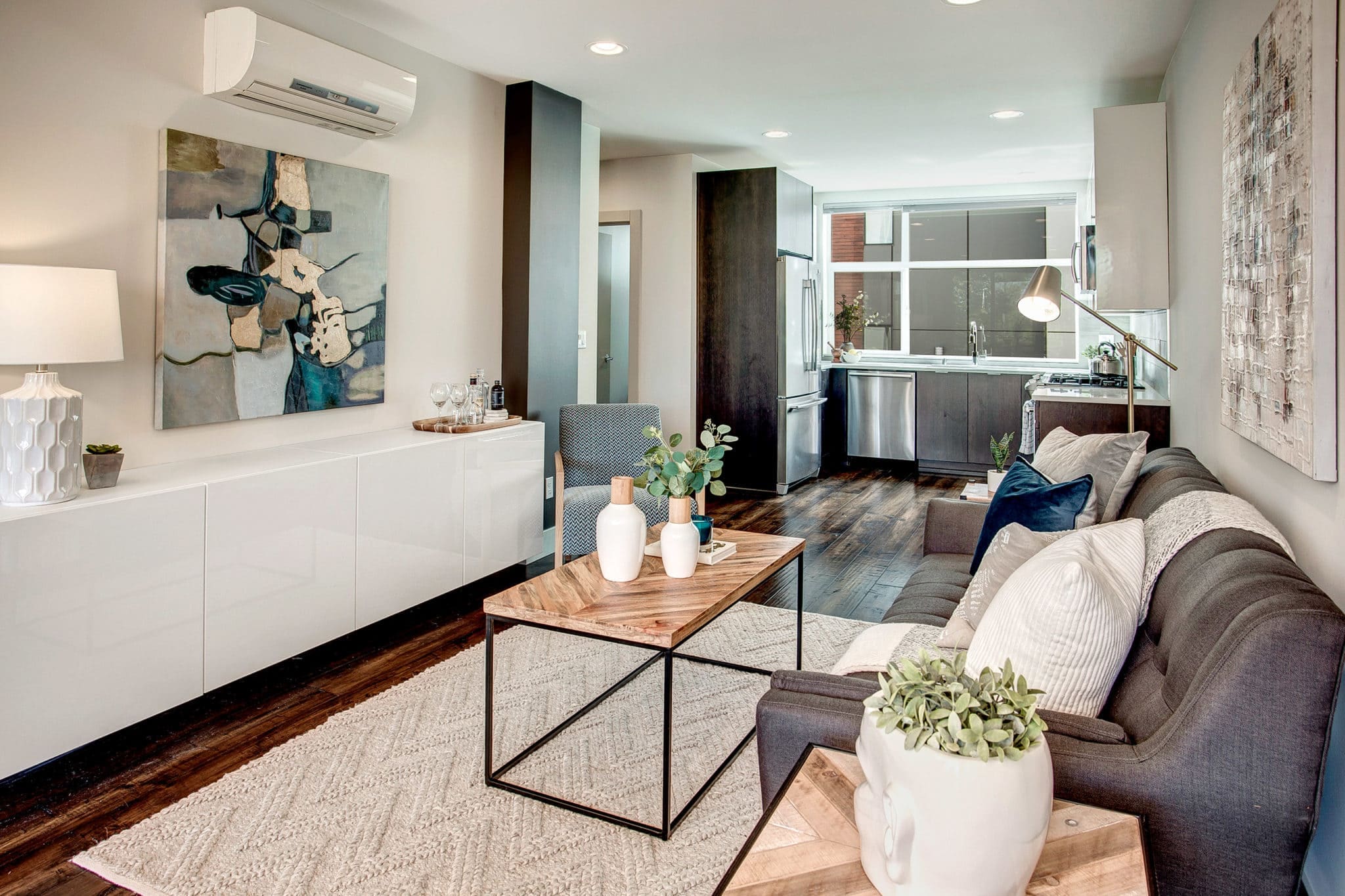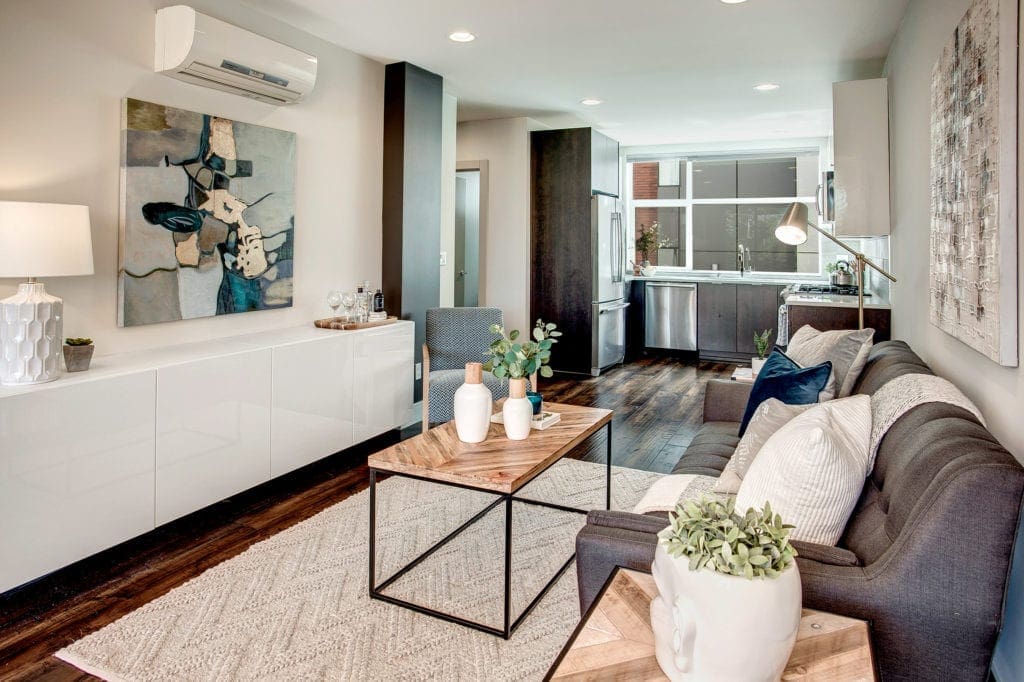 Real estate agents talk about open layouts and "good flow" pretty regularly when we describe a home. This is mostly because that is a feature so many buyers crave right now. This Green Built Queen Anne Townhouse townhouse really embraces that feature. The main floor offers prime efficiency of space and the perfect flow for everyday living or entertaining. Someone can be in the kitchen cooking. While folks are watching a movie in the living room. Working at the dining table, or chilling with a cocktail on the deck. And to make your life extra convenient, the sellers installed a stylish storage cabinet in the living room. Use this cabinet to hold a bevy of accouterments from bar items to special serving dishes, to your rotating collection of glassy babies. There is also a perfect place above to install your TV or to spotlight a favorite piece of art.
So I briefly mentioned chilling on the deck, but I want to really show this beauty off. I absolutely love that this deck is legit big enough for comfy lounge chairs or a small table and chairs, and you can even fit a small gas grill out here. Tiny unusable balconies are a small pet peeve of this Diva. If you are going to provide a deck off of the main living area, making it big enough for folks to enjoy is probably a worthy design choice. I love when a simple feature is executed well, and this deck is just lovely. You even have an extra little storage closet for those items you don't want to have to run down to the garage to dig for when you really need them.
Lower Level Bonus Room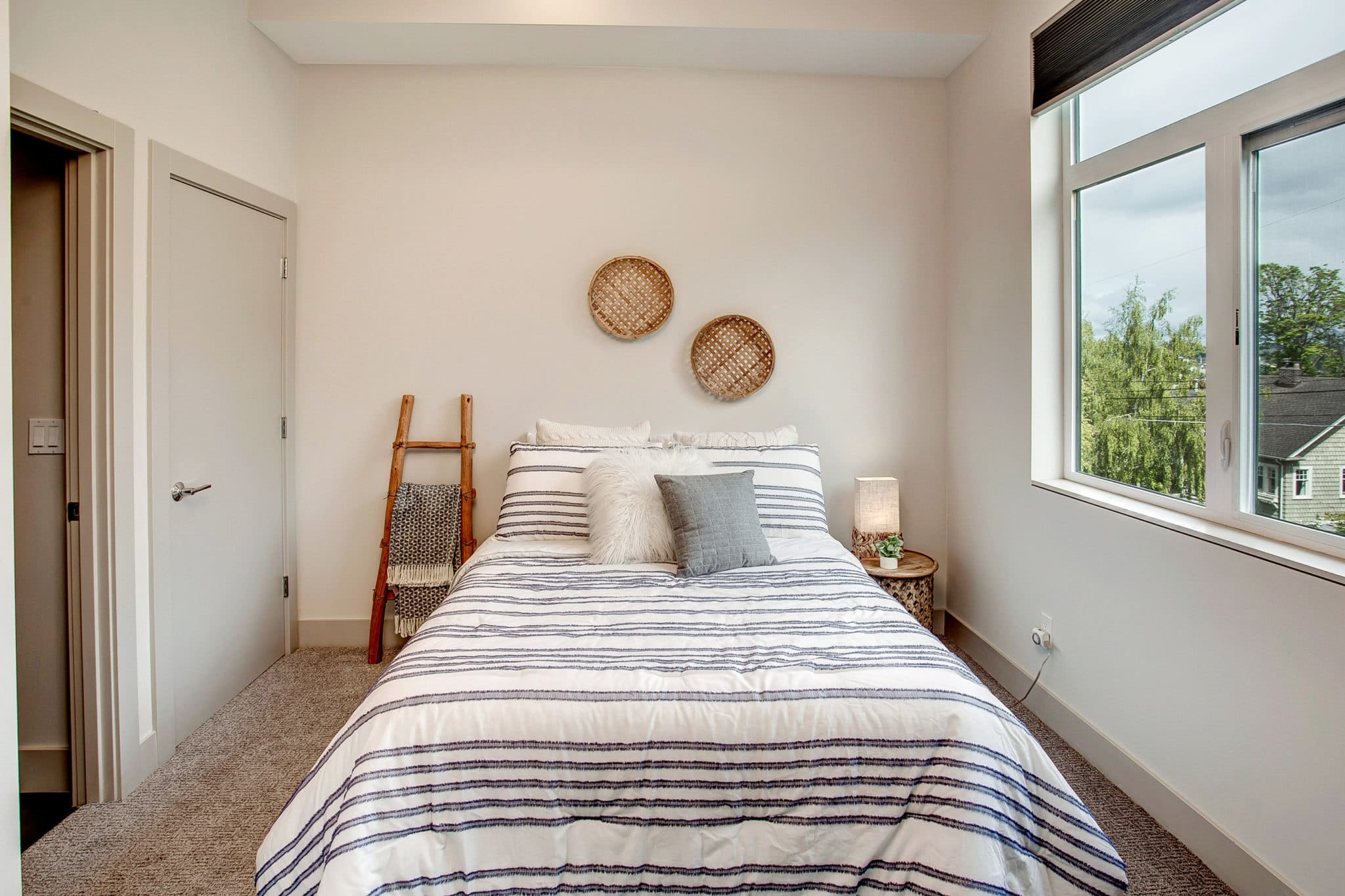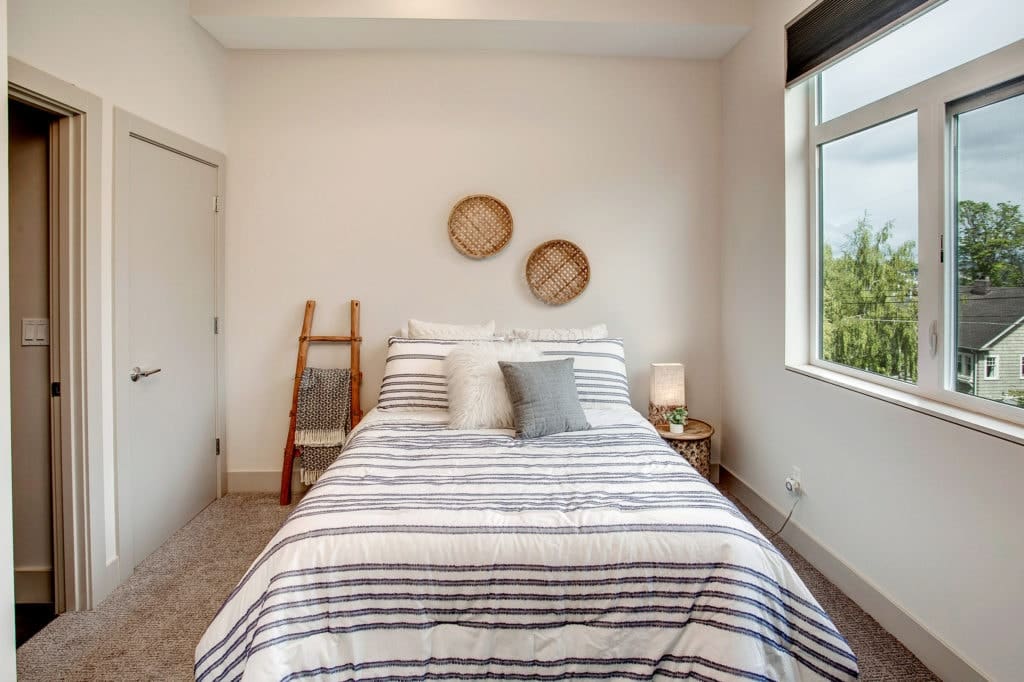 When my sellers first bought this home, the lower level was just an open space. Although our Diva Dwellers made great use of this space for an office, it always seemed to be a bit awkward. Since then, this area has been redesigned as an enclosed bedroom, complete with an ensuite three-quarter bath. Now, it is an excellent office space, private and secure, so you don't have to worry about your dog barking at the neighbors and interrupting your virtual presentations. Or someone busting in from the garage loaded down with Whole Food bags while you are on an important Zoom call.  And, of course, it makes a very cozy guest room. Your guests have their own bathroom and their own floor. You no longer have to give up privacy or personal space when your parents come to visit – for a week. Or TWO!
This Modern Green Built Queen Anne Townhouse Offers A Roof Deck with A View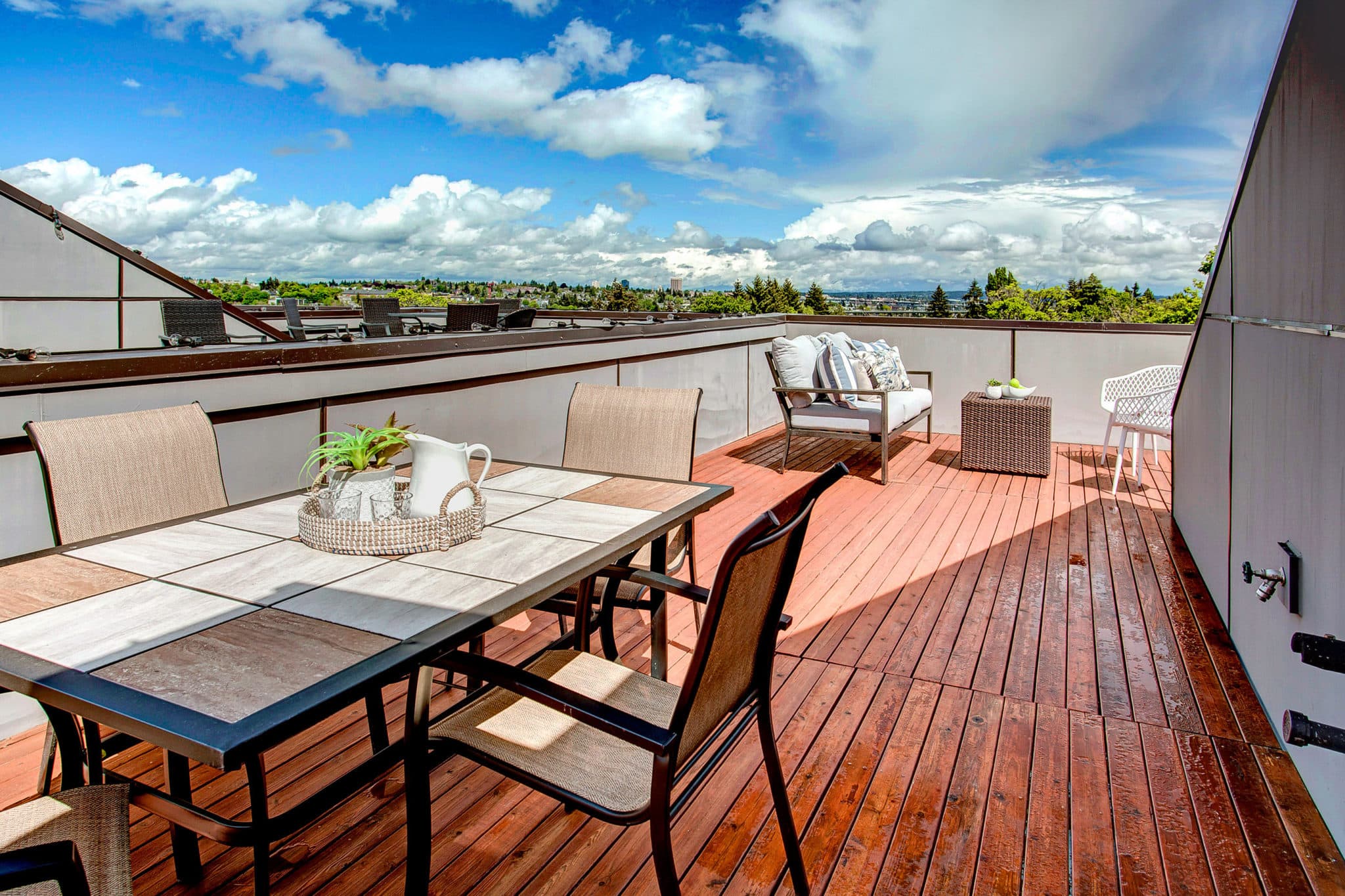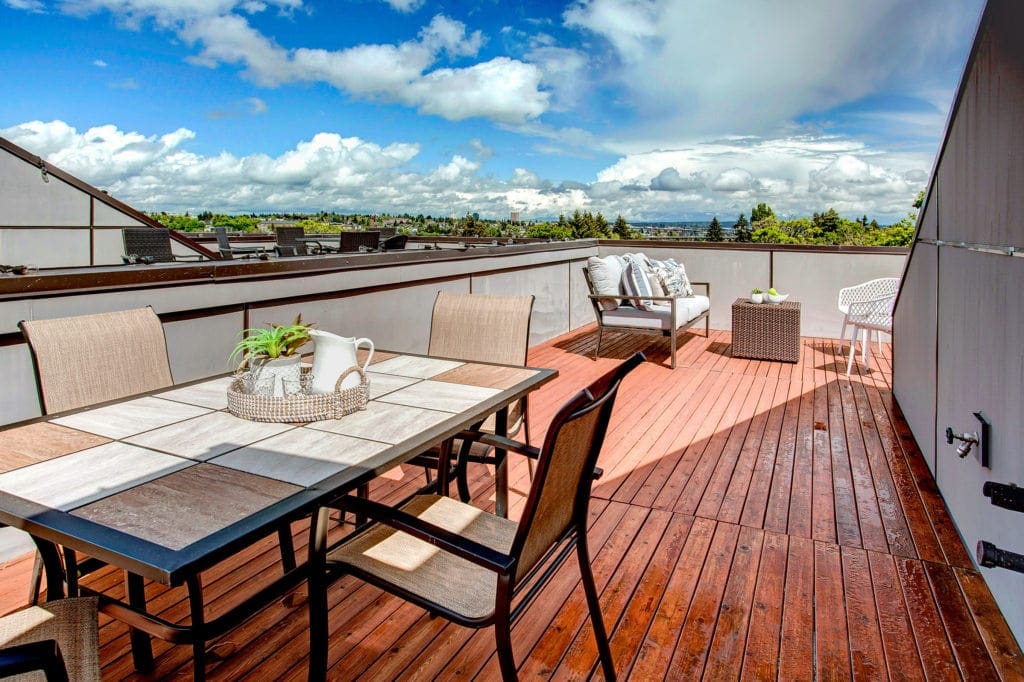 Roof decks are all the rage and we can certainly see why. As we increase the need for density in our city, we still all desire access to outdoor space, especially during COVID times. Having private open outdoor space is life-saving for many of us. With this Modern Green Built Queen Anne Townhouse, you have an expansive roof deck with views of the Cascade Mountains, the Fremont Cut, and Lake Union. 
This deck is made for parties! With folks are getting vaccinated and people finally feeling ready to see their friends again, you can be the first in your pod to throw an amazing summer soirée on this grand roof deck. Get yourself a swank gas grill, a minibar, and string up the lights! There is room aplenty on this deck for Saturday afternoon BBQs, al fresco dinners, post-work happy hours, or Sunday brunch. 
Team Diva takes every precaution, and then some, to make sure all of our homes are listed following all COVID precautions. It is our duty to ensure everyone's safety as you enter one of our listings, but feel free to take a virtual tour from the comfort of your couch.
---
Enjoy Queen Anne Living with Fremont Amenities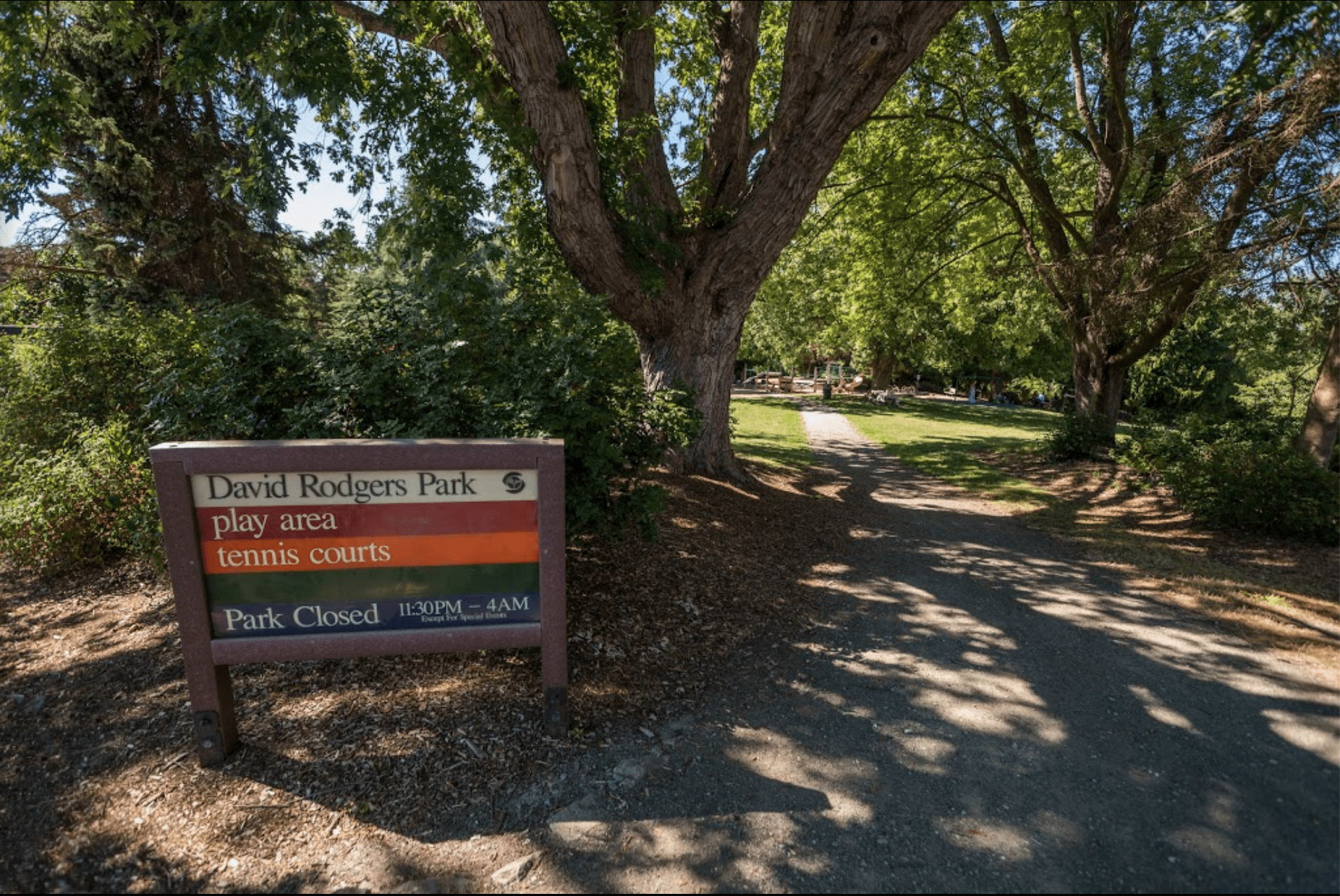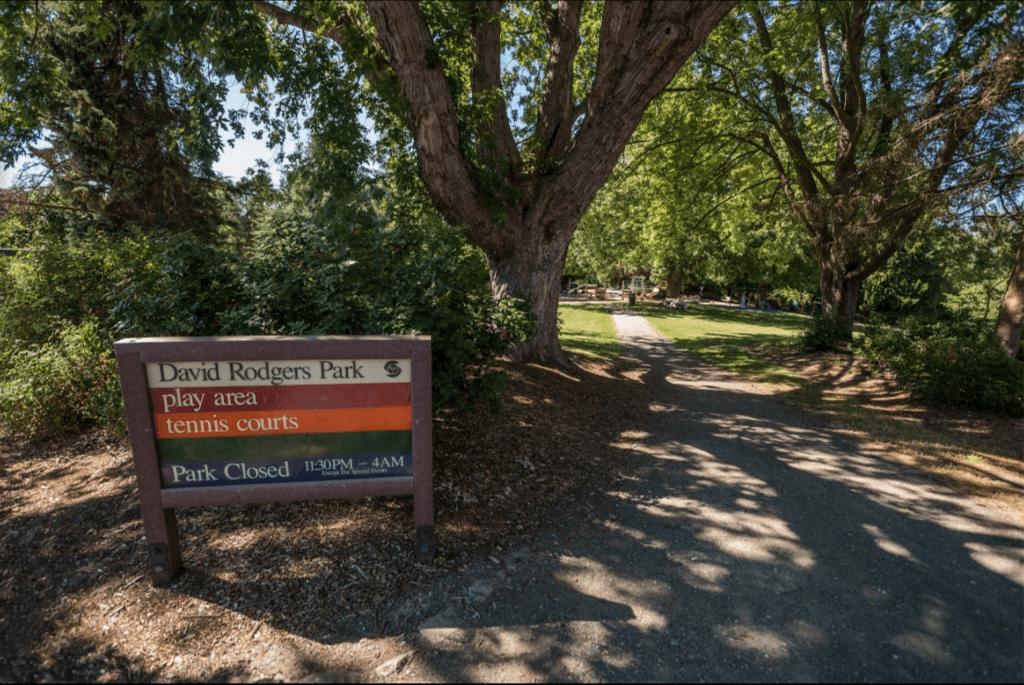 This quiet quadrant of Seattle's Queen Anne neighborhood is somewhat less traveled, but not any less desirable. You are still strolling distance to the upper end of Queen Anne Ave where you will find fabulous restaurants like Eden Hill. Head a little more west, and find Ken's Market and the iconic Macrina Bakery. Just a block or two away is David Rodgers Park with its open grassy area, playground, and tennis courts. You are also just a few blocks away from Seattle Pacific University. 
From this side of Queen Anne, you also have quick access to Ballard, Magnolia, and Fremont by car or bike. You've also got easy access to Westlake and Downtown Seattle. Jaunt over the Fremont Bridge on a Sunday afternoon to the Fremont Market for some retro or local artist finds, stop by and say hello to the Fremont Troll, and then have a lovely lunch at one of my, Diva Kim's, favorite spots, Cafe Turko. There are so many great spots accessible to you from this wonderful Queen Anne location.
Check out some of the other great Queen Anne homes we've sold:
---
Learn More About Buying a Townhouse in Seattle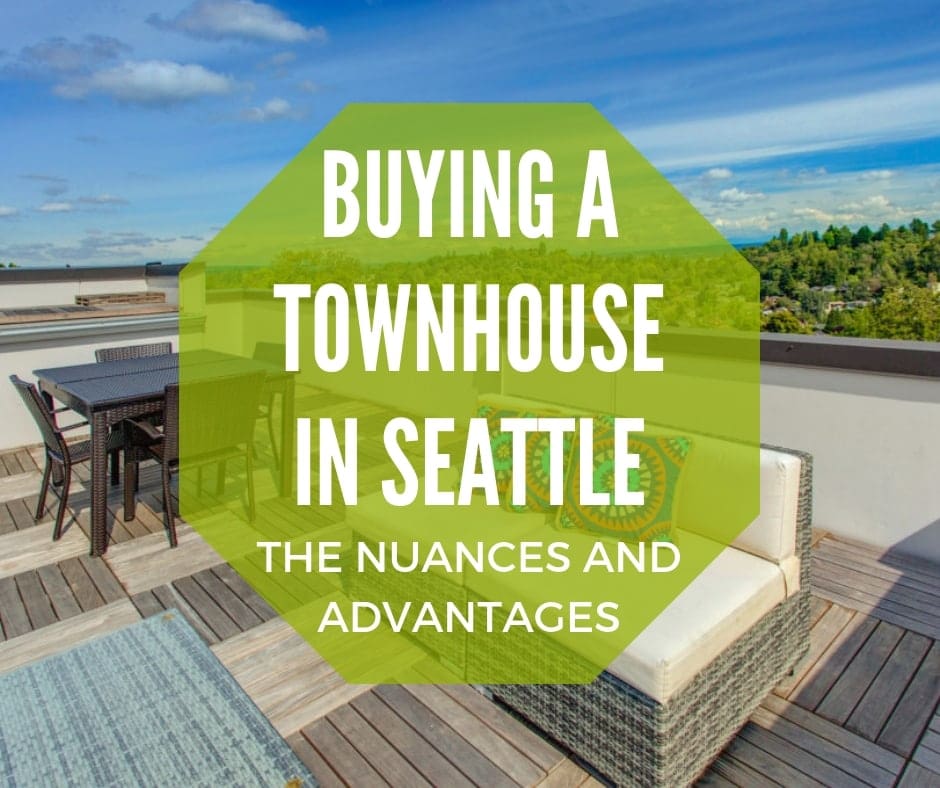 Neither a condo nor a detached home, a townhouse is its own animal in the world of real estate. And to win when it comes to buying a townhouse in Seattle, you need to know the particulars.
Fortunately, buying a townhouse is no more complicated than a condo or detached home. In some ways, it can be less complicated than either. That may be one reason why they are becoming more common in Seattle, as one answer to our need for greater density. They are especially prominent in Seattle's more walkable neighborhoods, which we love, of course
We have a blog that breaks down the ins and outs of buying a townhouse. Check it out, as well as our massive How To Buy A Home in Seattle Guide, which covers the process for all sorts of properties.
---
Thank You For Touring Our Modern Green Built Queen Anne Townhouse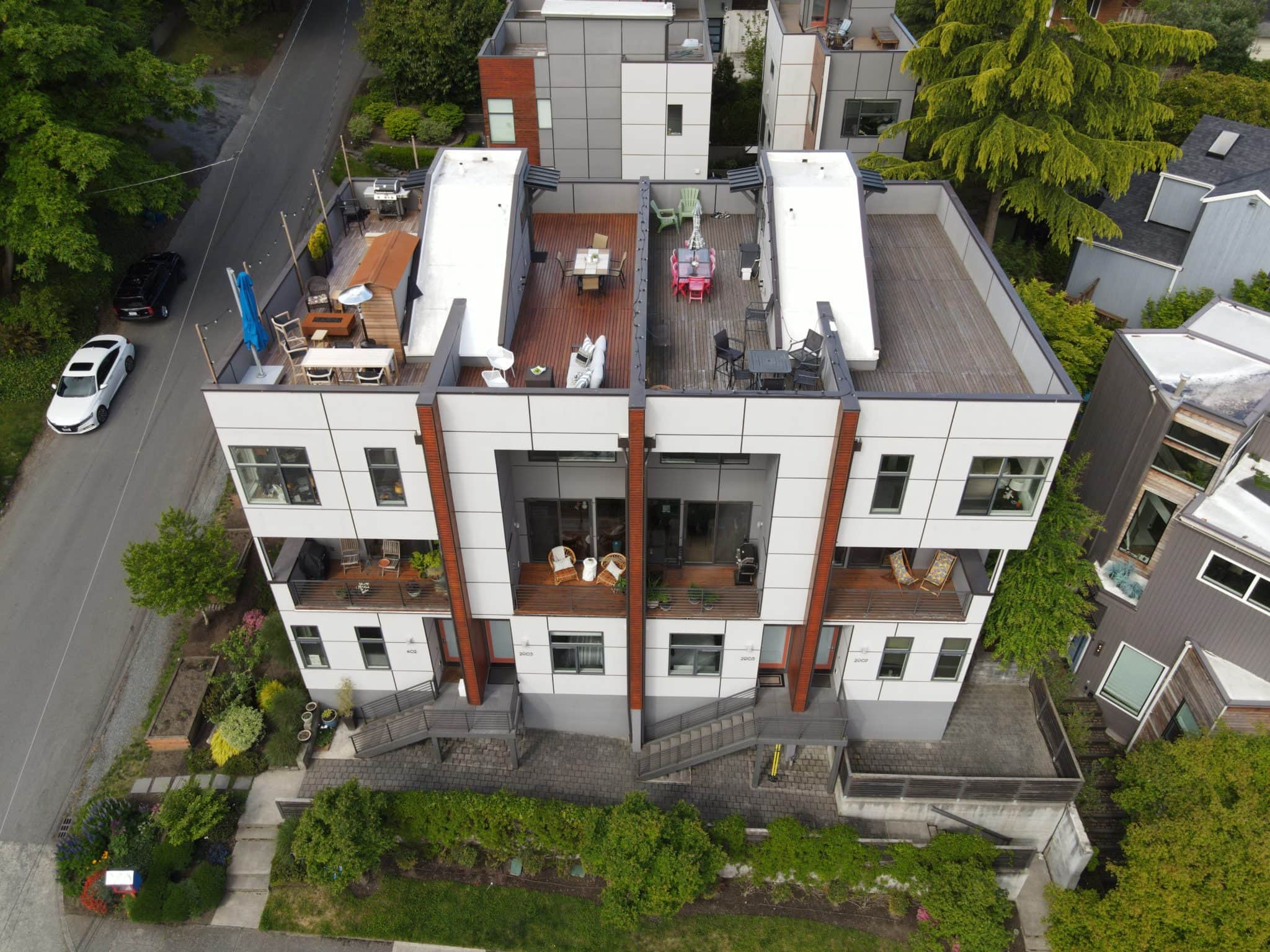 Thank you for taking the time to learn all about our Modern Green Built Queen Anne Townhouse! We are absolutely loving this townhome's positioning that offers privacy, the great flow of its spacious layout, the flexibility on the lower level, the roof deck with a view, and the fantastic location. 
All the Good Details
Address:  2903 4th Ave W

Square Footage:  1,340

Bedrooms:   3

Bathrooms: 2

Offering Price: $925,000
Ready to tour this Green Built Queen Anne Townhouse in person? Contact us today so we can show you the open yet private spaces, the flowing layout, the lower level bonus room potential, the roof deck with a view, and the prime Seattle location.