Portage Bay floating homes are unique and require the full breadth of Team Diva's marketing to sell at top price. In this blog, we are going to expand on what it takes to Sell a Portage Bay Floating Home. We will go over our preparation process, the marketing approach we took, and that extra effort we made to support a seller who was out of the country. 
How to Sell a Portage Bay Floating Home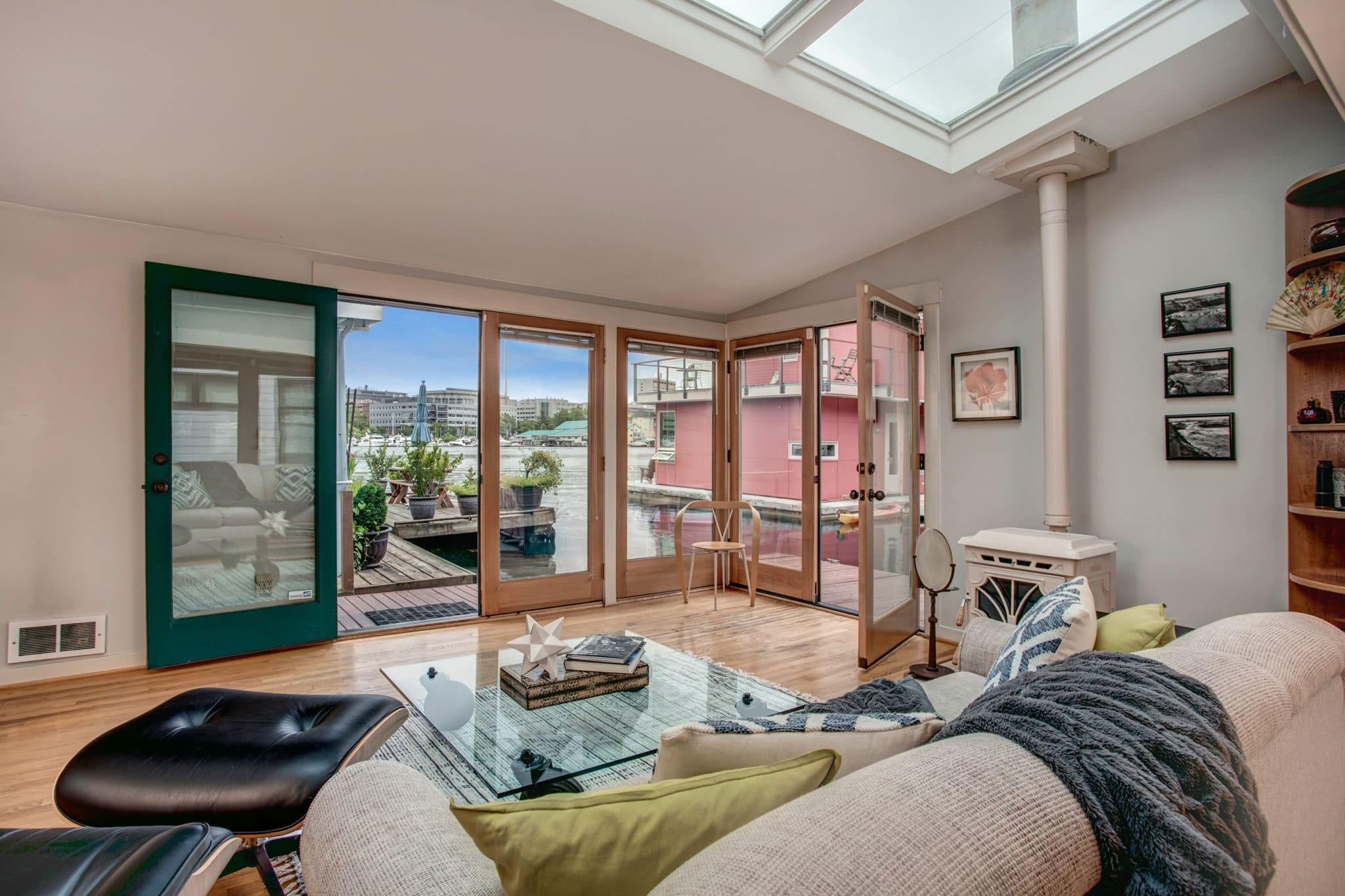 A couple of summers ago we successfully sold this unique Portage Bay Place Floating Home. This home is in a highly desired location on Lake Union close to the Montlake Cut. Diva Dude Remington and Diva Kim's knowledge of floating homes and Team Diva's marketing prowess made the difference. Let's dive in and go through the process of selling a Portage Bay floating home.  
Your Listing Team Needs to Know the Difference Between a Floating Home vs. a Houseboat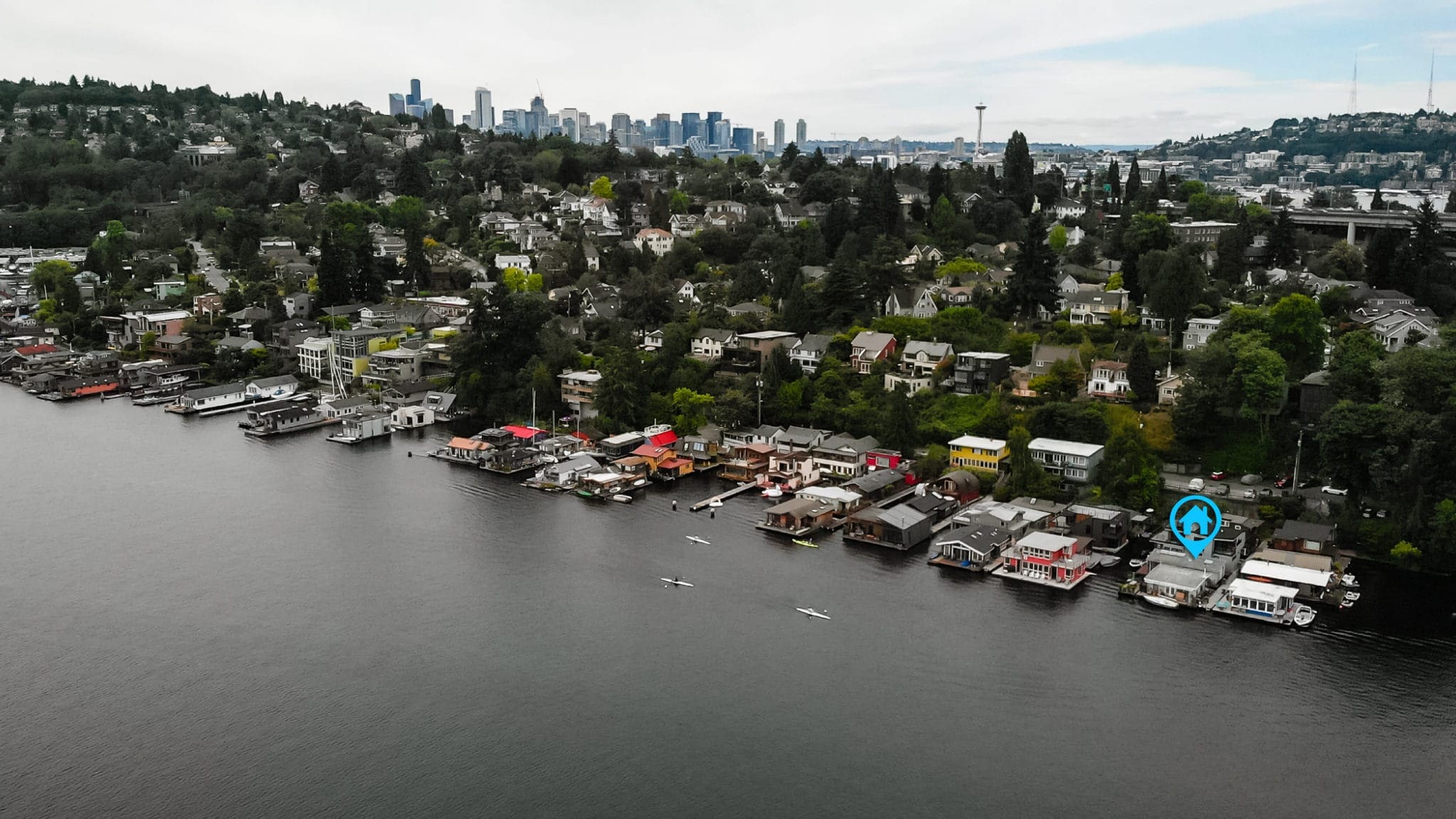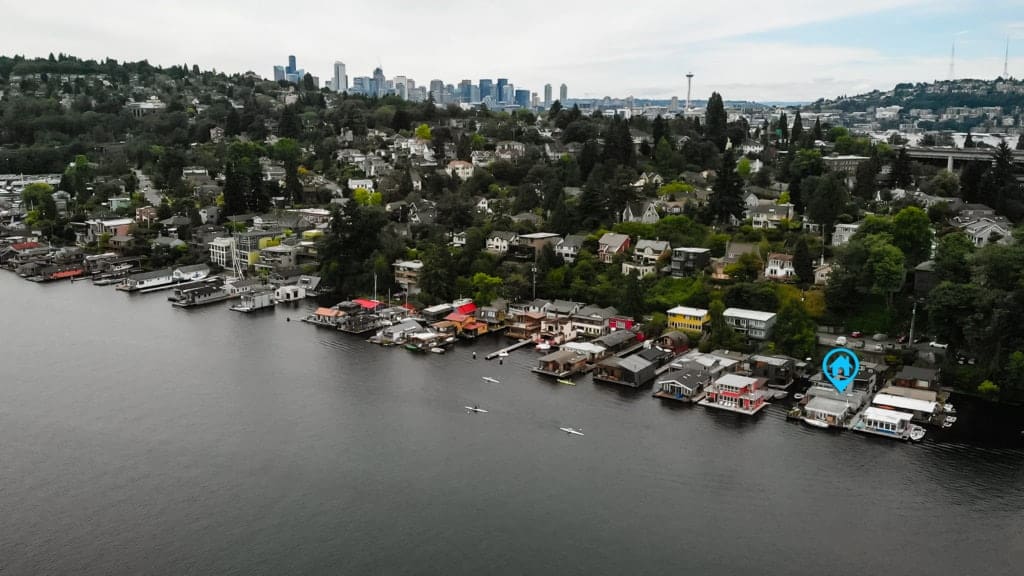 Before you can market and sell a Portage Bay Floating home, one needs to really understand the intricacies of owning a floating home. Owning a floating home in Seattle comes with its own set of specific challenges. And it is also different than owning a houseboat. Team Diva and the lead listing agent Remington are well-versed on the differences of a floating home vs. a houseboat (and we even have an entire blog post on the topic in case you are curious). We also know about the difference between owning in a floating house co-op vs. a floating house condo community. Yes, there are differences.
With this floating home, however, the owners also owned the water rights. 
This deep knowledge allowed us to market and communicate the unique aspects of this floating home to potential buyers. This particular Portage Bay Place Floating Home is a condo, meaning that owners have more control. It is also located in a dock community. A dock community is where the home could be either completely taken away and a whole new house could be put in its place. This is important because, with some floating homes, you get access to space. But you don't own from the dock into the water. 
There are also floating home areas that have height limits. This particular home did not have these restrictions. It's a fantastic location and the ownership terms give owners the ability to expand or completely redo the property if they want, and all of this is crucial information to convey to potential buyers. 
Portage Bay Place Floating Home Preparation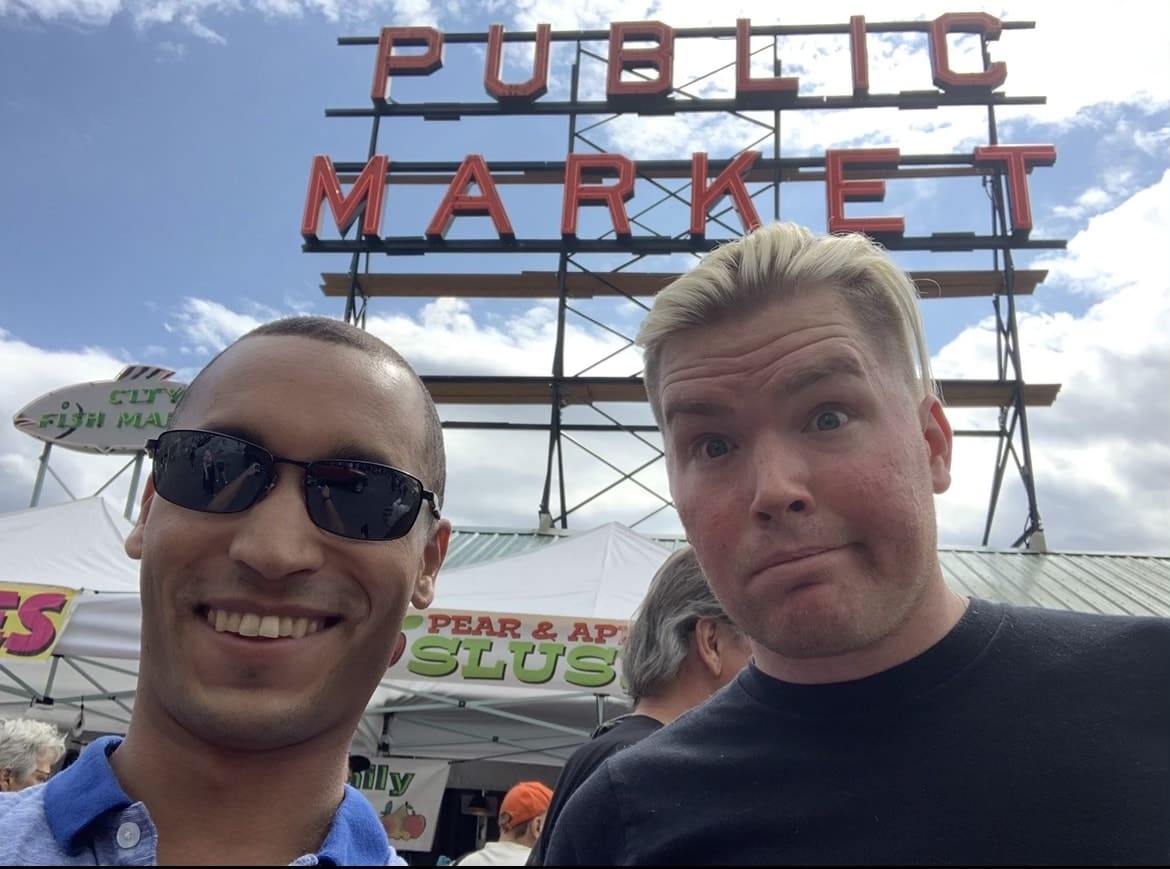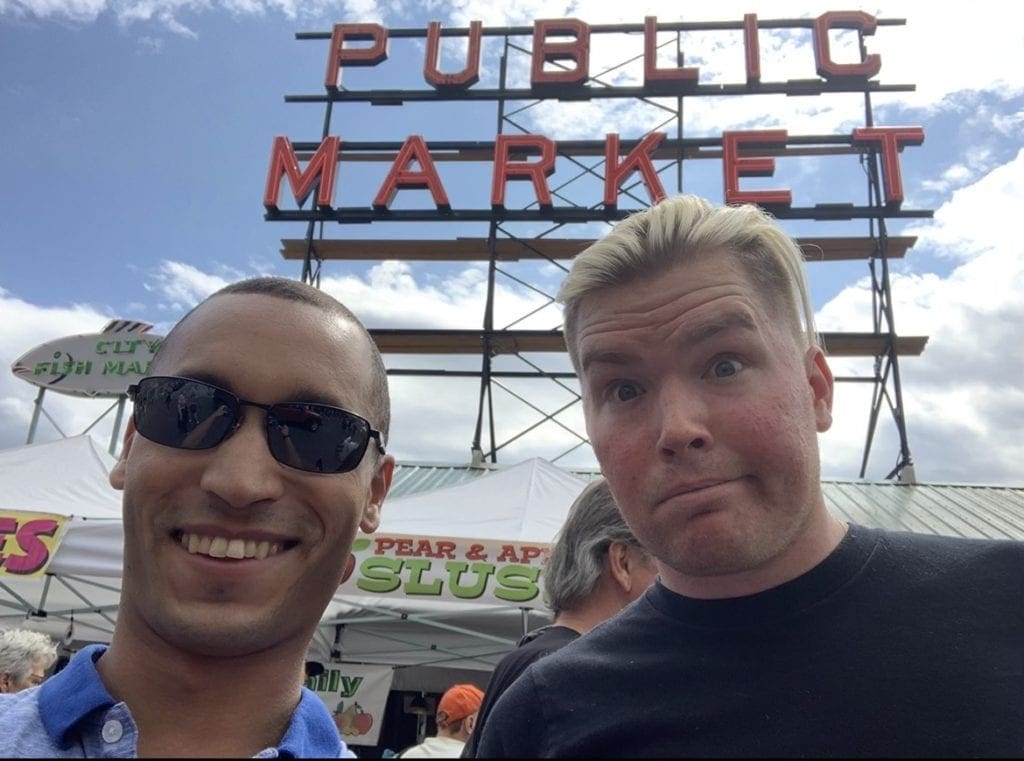 This home's seller was planning to move back to Greece so they were unavailable for the majority of the preparation process. Diva Dude Remington and Michael had to step in and do a ton of work to make this home Diva ready. Remington was the lead listing agent, and he did an excellent job making sure that this floating home was ready for market. The team went to work to get the water damage fixed (aka Fix What's Broken) Michael worked with the painters to get it to that Diva finish (aka Make it Pretty). The deck received fresh flowers and was show-ready. Remington specifically helped the seller declutter each space so the home could be re-staged. The preparation was a true team effort!
Team Diva Marketing Made the Difference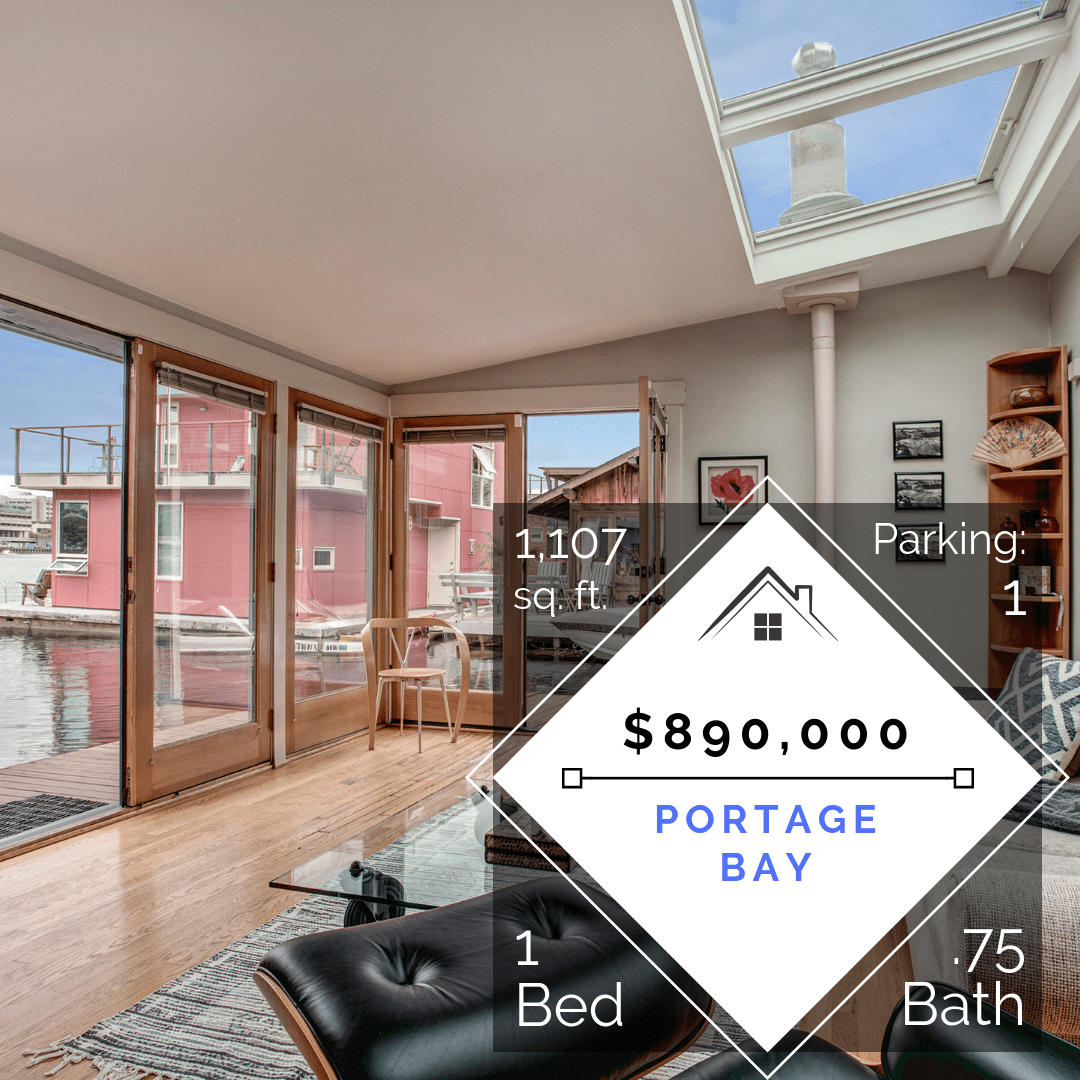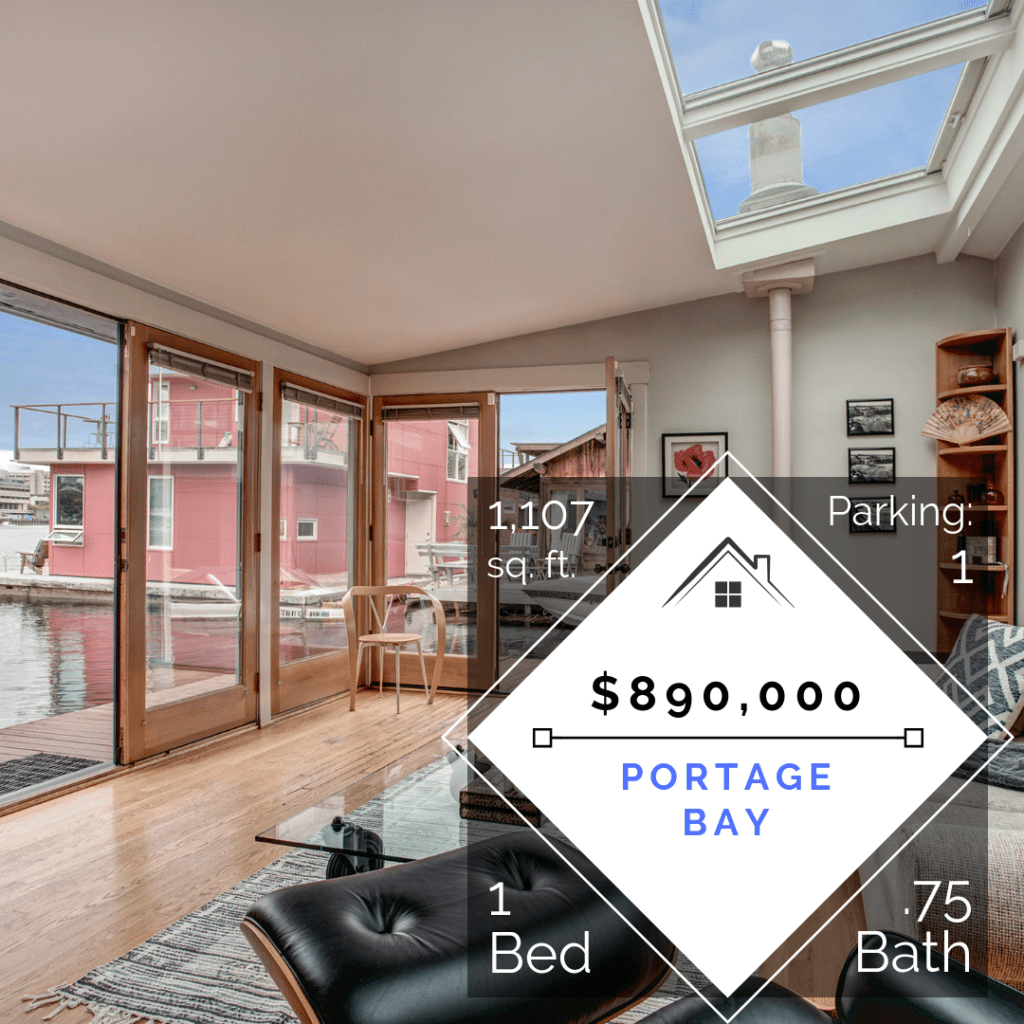 Generally, floating homes also take a very long time to sell because it's a niche type of property. In our marketing for this listing, we not only highlighted ownership rights and we featured the location. We also did a ton of content on how and why to buy a houseboat and/or floating home. And of course we utilized every part of our marketing prowess to bring buyers to the home. 
Location is Everything – Portage Bay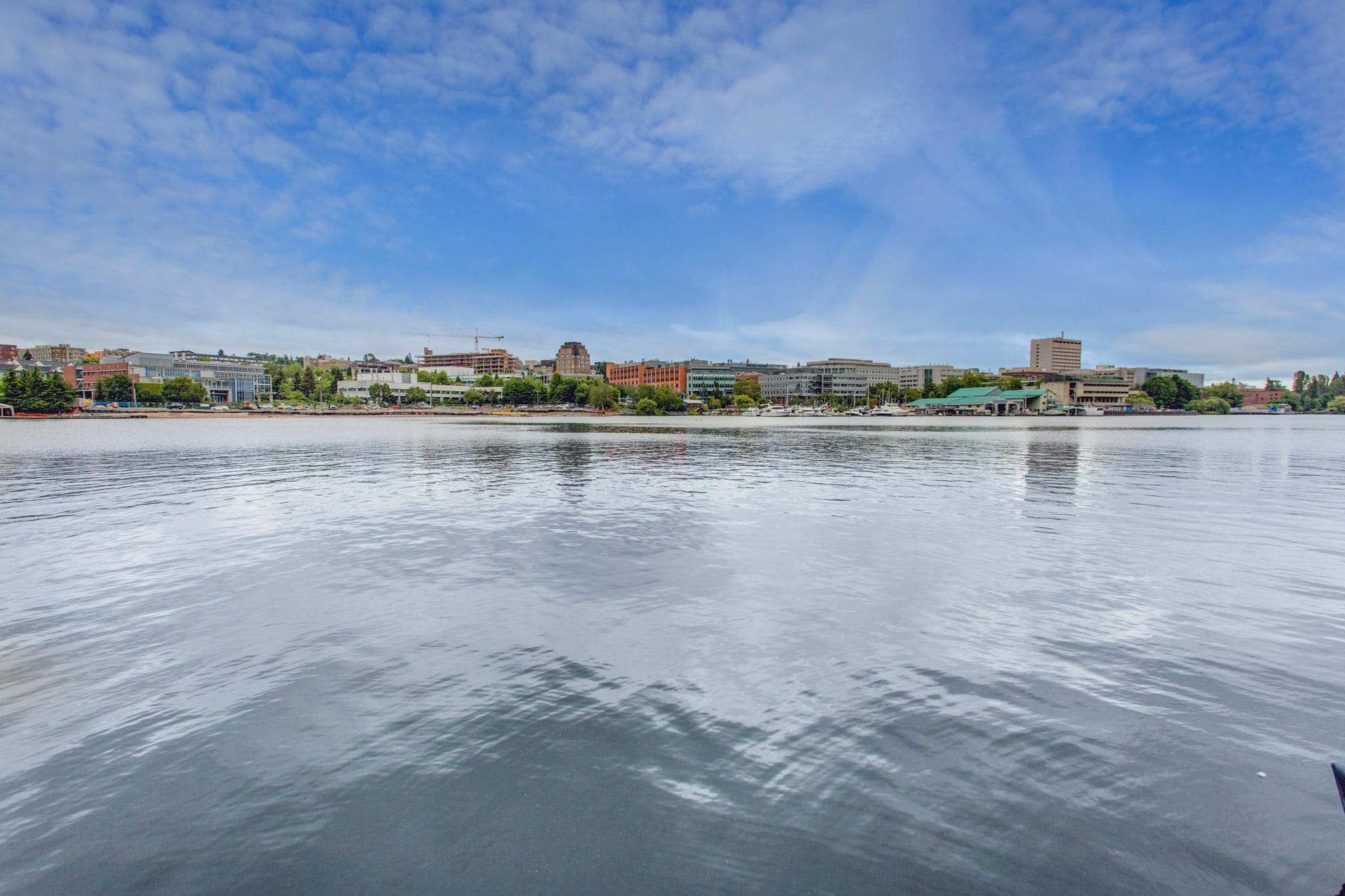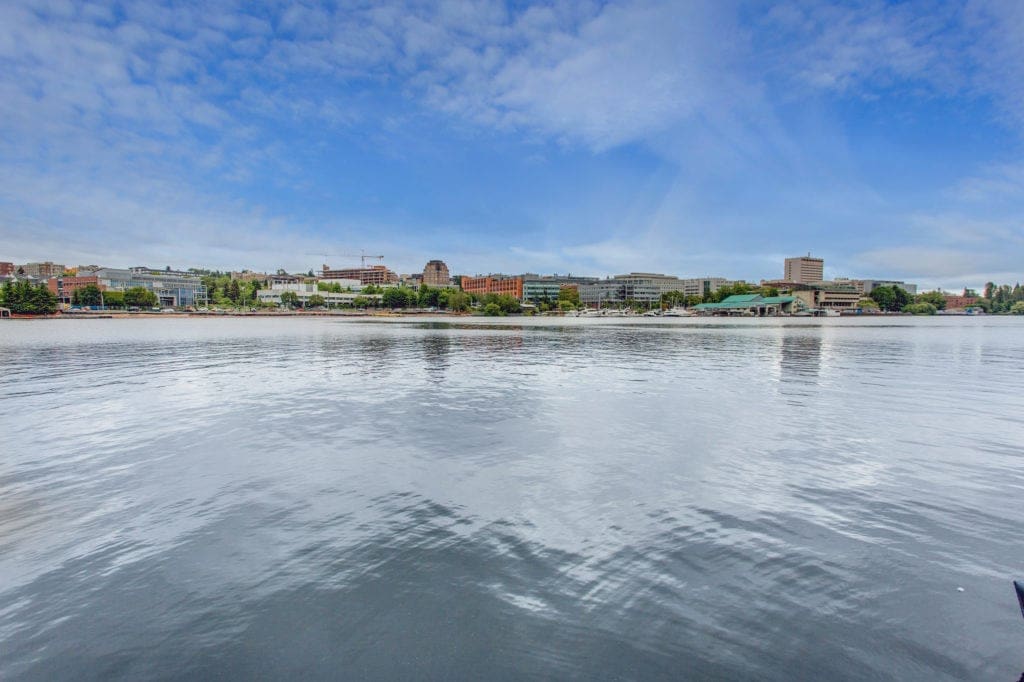 Portage Bay is especially ideal for floating houses because it is slightly more protected than other floating house locations like Westlake. Portage Bay is also close to Capitol Hill. Hence it is super easy to get anywhere in the city from this prime floating community location. We specifically highlighted the benefits of the Portage Bay neighborhood in this spotlight neighborhood tour.
Using the SEO Rich Blog to Highlight How to Buy a Houseboat and a Floating Home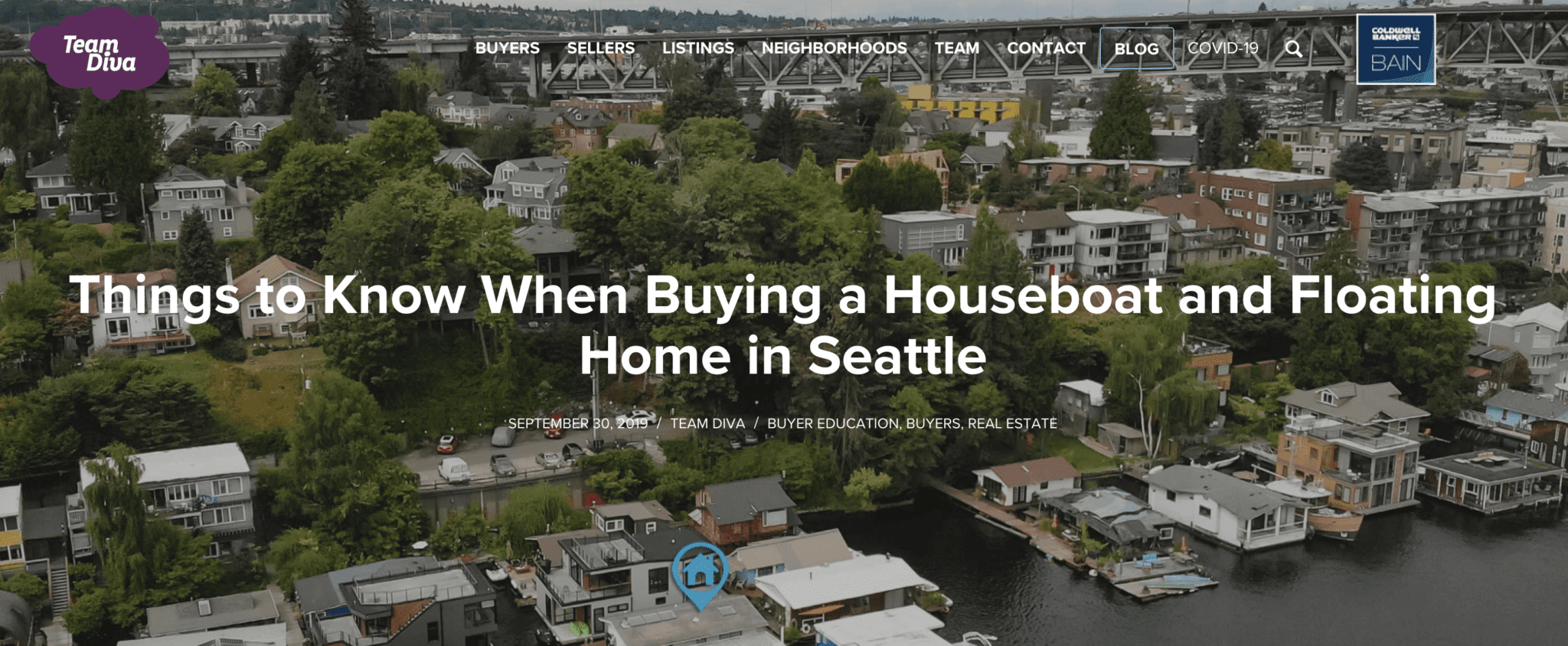 Sometimes the buyers are out there for unique homes. And sometimes you have to bring the buyers to you. In order for us to sell this Portage Bay Floating home we knew we were looking at a four-month market. We needed to bring the buyers to us. Or more specifically, to the floating home. We went into detail to explain the details of owning and how to buy a floating home in an in-depth blog post "Things to Know When Buying a Houseboat and Floating Home in Seattle."
Using that Magical Drone for the Video
No one does videos better than Team Diva. Our team created a dynamic and visually engaging video tour. In addition to showing the interior of the floating home, we included several gorgeous drone shots that captured the breathtaking setting. We also highlighted the surrounding neighborhood. And of course, Team Diva's professional photographer took gorgeous photos of the floating home. 
---
Team Diva Successfully Sold This Portage Bay Floating Home in Record Time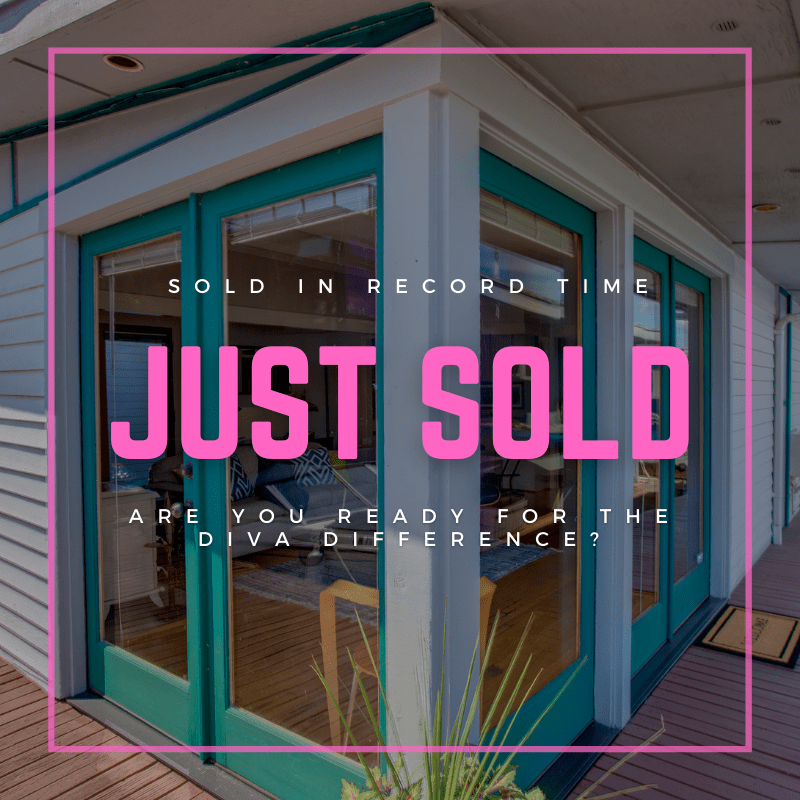 The majority of floating homes take a ton of time to sell. Check out our blog "How Long Will It Take To Sell a Home in Seattle."  But the team sold the Portage Bay Floating home in record time. We did this as a result of our smart and savvy marketing, our in-depth knowledge of Seattle's floating house market, and our robust digital marketing strategy.  
Is it time for you to have the Diva Difference on your Portage Bay Floating Home? Call or text the Divas and let's get the process started for you.