Married real estate duo Towanna and LaShawn Peterson-Jackson from Detroit are the founders of Team Peterson-Jackson. In this special Team Diva Live Event, we got to sit down and have a dynamic, fascinating conversation with Towanna. The event was filmed Team Diva live stream on Facebook, and a shorter version was later rebroadcast Genuine Hustle "Luck & Hustle" event that took place on March 17, 2021.
These two Detroit Black lesbian real estate agents  and leaders are creating generational wealth for their team by empowering young Black folx to get into the real estate business. Many people will talk about equity in this industry, but Towanna and LaShawn are making it a reality. 
Let's dig into this really important conversation.
Meet Married Lesbian Duo Towanna and LaShawn Peterson-Jackson from Detroit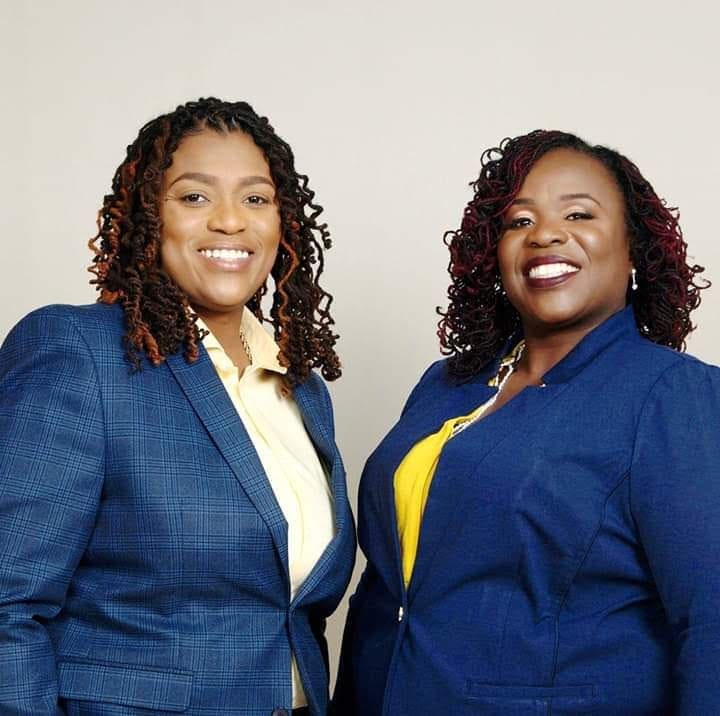 Towanna Jackson and LaShawn Peterson are Realtors with exp Realty. They specialize in all phases of real estate and investment properties in the Detroit area. As both are lifelong residents of southeast Michigan, they bring the expertise necessary to navigate the challenging Metro Detroit real estate market. 
Towanna, Chavi, and Kim start out their conversation by learning about how Towanna and LaShawn first met (Facebook is involved!). Towanna also shared how they both ended up finding a career in real estate together. 
Team Peterson-Jackson Takes Lessons from Seattle & Portland Home to Detroit 
On a trip to Portland and Seattle, Towanna and LaShawn observed people living in tents. They were confused at first about what was going on. Towanna quickly learned about the impact that gentrification has on the cities and how it affected people. She told LaShawn that they couldn't let this happen in Detroit.  
"That's something we strive for everyday—building wealth and generational wealth and doing that through home ownership." – Towanna Peterson-Jackson
Towanna could already tell that areas of Detroit were gentrifying. It seemed like they were on a path that followed Seattle and Portland. There is also a big racial gap in homeownership in Detroit—a huge percentage of Black people here do not own homes. There is a significant wealth gap between races in America in general, and this is especially true in Detroit. In fact, there are generations of Black families there that have never owned homes. They've always rented, and that's been fine. But when cities gentrify, everything becomes more expensive. This inevitably pushes renters out of neighborhoods as rent prices increase. 
Prioritizing Collaboration & Building Team Peterson-Jackson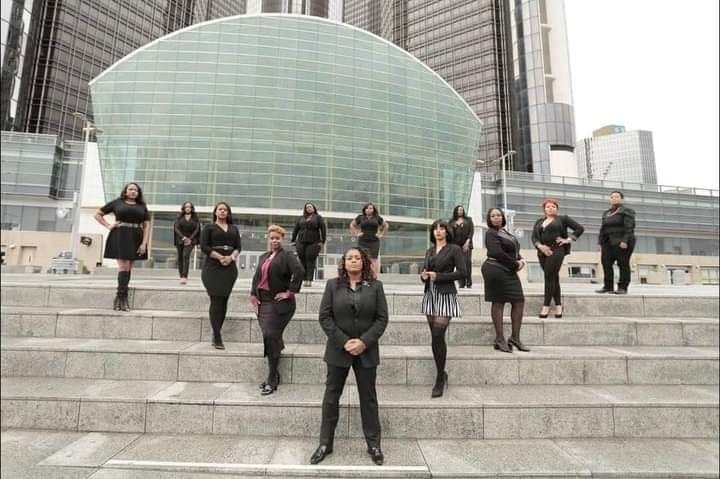 Team Peterson-Jackson started in October 2019, and now there are 47 people working together. It's important to point out the emphasis that Towanna makes about the structure of the team. Their business is not about someone being at the top and making the most money. It's not about becoming rich all by yourself. It's about a collaborative effort, and she really believes in lifting everyone up together. 
"We all have to be rich together or it's not going to work." – Towanna Peterson-Jackson
Many of the agents are Black women. As real estate professionals, they're not only able to create wealth for themselves, but for their families. Towanna promised them that if you come to be a part of Team Peterson-Jackson and work with their coach, come to their classes—they only need one year. One year to equip you with the knowledge and tools you need to have a successful real estate career. And Towanna finds that most people come to her after one month with their minds blown about how well they're doing. 
Coming From an Abundant Mindset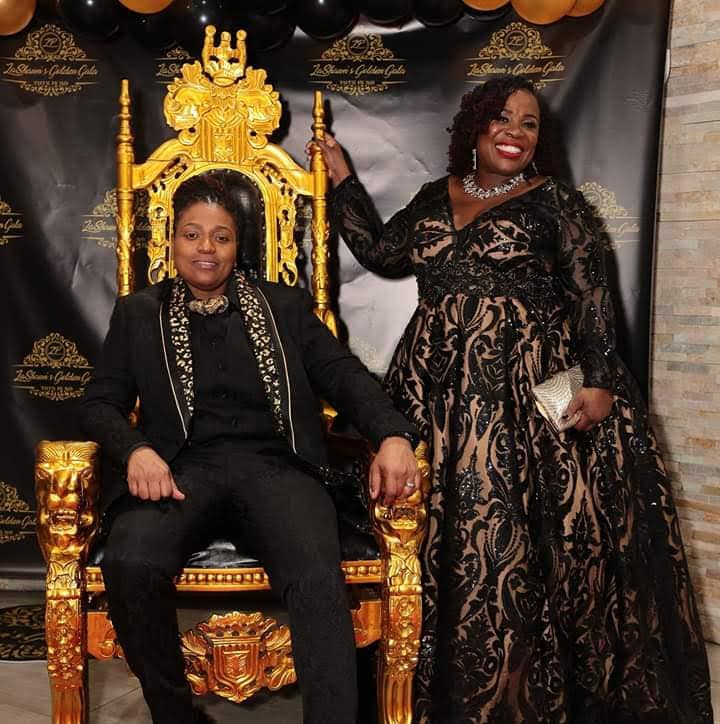 Team Peterson-Jackson has not even scratched the surface of what they'll be able to do in Detroit. A large part of their success thus far has been their abundance mindset. They WANT everyone to be successful, and they really truly—deep down—believe that working together is essential. 
"We cannot bridge that wealth gap divided." – Towanna Peterson-Jackson
All too often, people in real estate approach it like it's this lone wolf thing and you have to step on people on your way up. But Team Diva shares the same idea with Towanna that it's about doing it together and lifting everyone up. Why do you want to be a millionaire by yourself? 
Getting into the Community: Going to Churches & Elementary Schools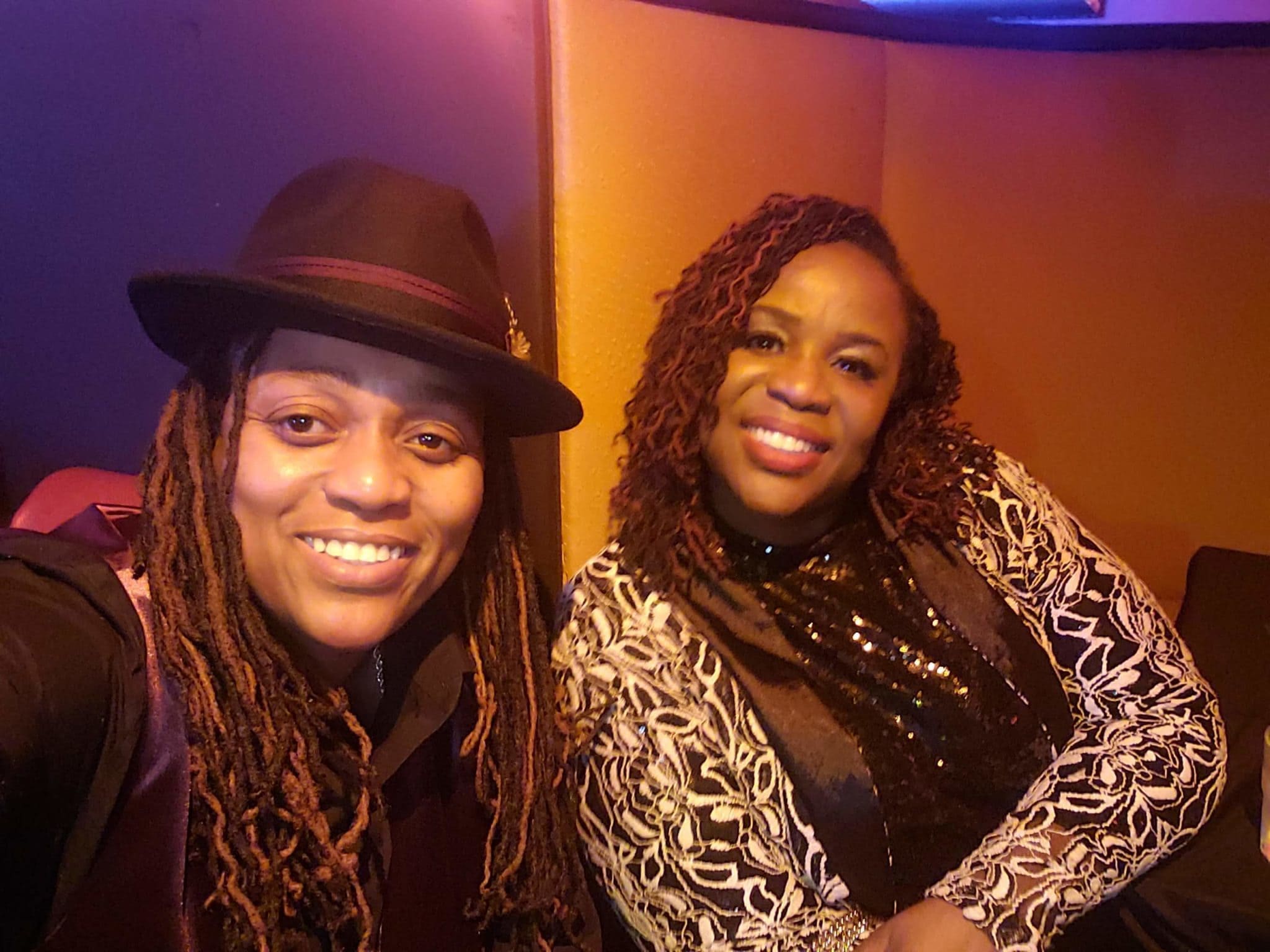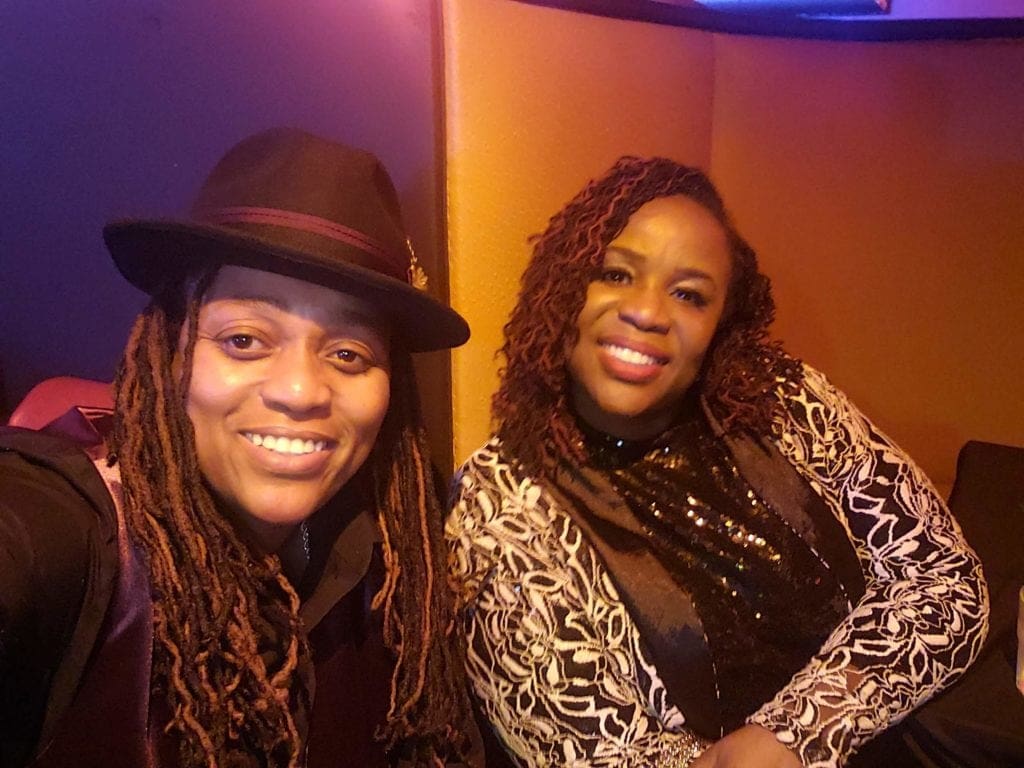 Towanna and LaShawn never set out to do real estate in any specific way, but things evolved over time. They realized that it was very important to them to make sure that other Black people were able to buy homes. In order to do this, you need to get into the community. You need to find people who haven't historically known about buying a home and teach them. 
Towanna's dad was a pastor (he recently retired), and she had the idea to go to his church and hold a seminar about how to buy a home. Her father was very encouraging of the idea and spread the word. So they opened up the church on a Saturday and it was packed with people ready to learn about the home buying process. 
After that, so many people kept in contact with the team. But this is not a quick way to get buyer clients. Team Peterson-Jackson did the seminar back in 2016, and Towanna is just now closing on one of the clients today. It's a community journey, and it takes people a while to plan, prepare, and work through the home buying process. 
Team Peterson-Jackson has brought their home buying seminar to other churches, and it's been a huge success. The team also goes to an elementary school every year for career day! They talk about being a real estate agent, an investor, or a builder. Towanna believes that you need to help kids learn about buying homes young, and the steps they need to take in their lives to make it happen. It's about generational change, after all. 
Towanna's Shares Her Tips for Diversifying the Real Estate Industry 
It's pretty simple:
Towanna says to make sure you have Black people in your brokerage.
Put Black people on local boards and in other important positions. If you want more representation and diversity, you need to be explicit about this. Say you want to hire a Black person. Admit that you have a problem with a lack of representation. Only then can you actually work on fixing the problem! 
Divas Interviews Team Peterson-Jackson Wrap-Up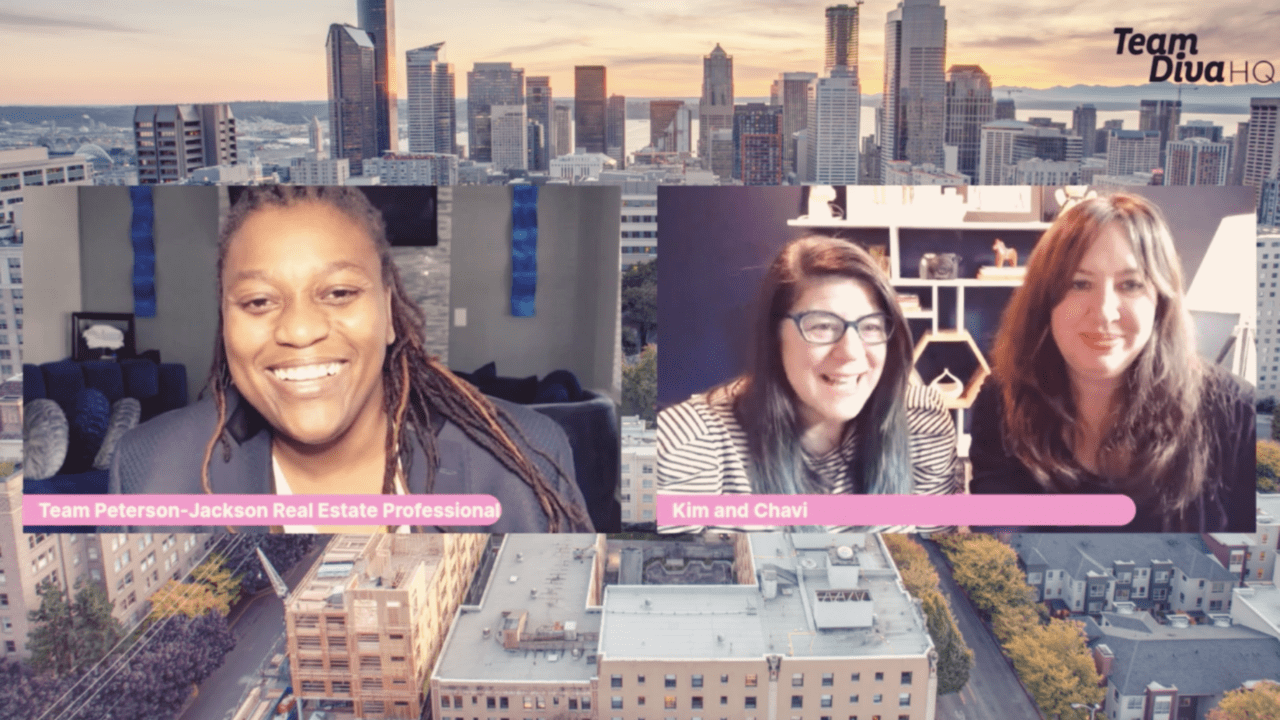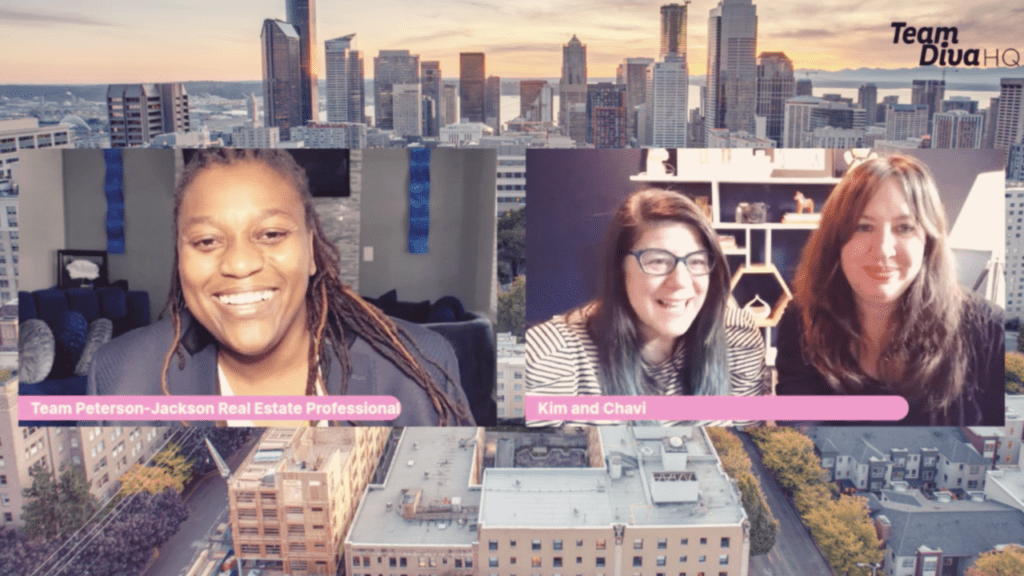 At the end of the live stream, we received some great input and questions from our audience. One person asked if there is a role for real estate professionals to advocate for homelessness policy. Towanna answers yes and shares a bit about what this looks like in Detroit and how they're addressing it. It begins with addressing poverty and the causes of poverty (including things like lack of education opportunities). But the real thing that agents can do is give money to the organizations working on these issues. Fund the revolution! 
As far as what to do next, Towanna recommends reading "The Color of Law." This book is all about how America's government systematically segregated America through redlining and other practices. This deeply rooted system has created a huge impact on generational wealth that is still felt by communities of color today. 
We also love organizations like Taking Ownership PDX. Our friend Portland Real Estate Agent Lauren Goché has contributed to Taking Ownership PDX, and she shared this incredible organization with us. They renovate and revive Black-owned homes and have an emphasis on enabling Black homeowners to stay in their homes, helping them to generate wealth and deflect the gentrification process. 
We end this incredible conversation with Towanna Peterson-Jackson by talking about several different strategies for helping our clients who might not normally have access to homeownership. This includes things like getting grants for clients, finding lenders who have access to money for closing costs, and several different programs that might be available if you take the time to look! 
---
Thank You Team Peterson-Jackson For Joining Team Diva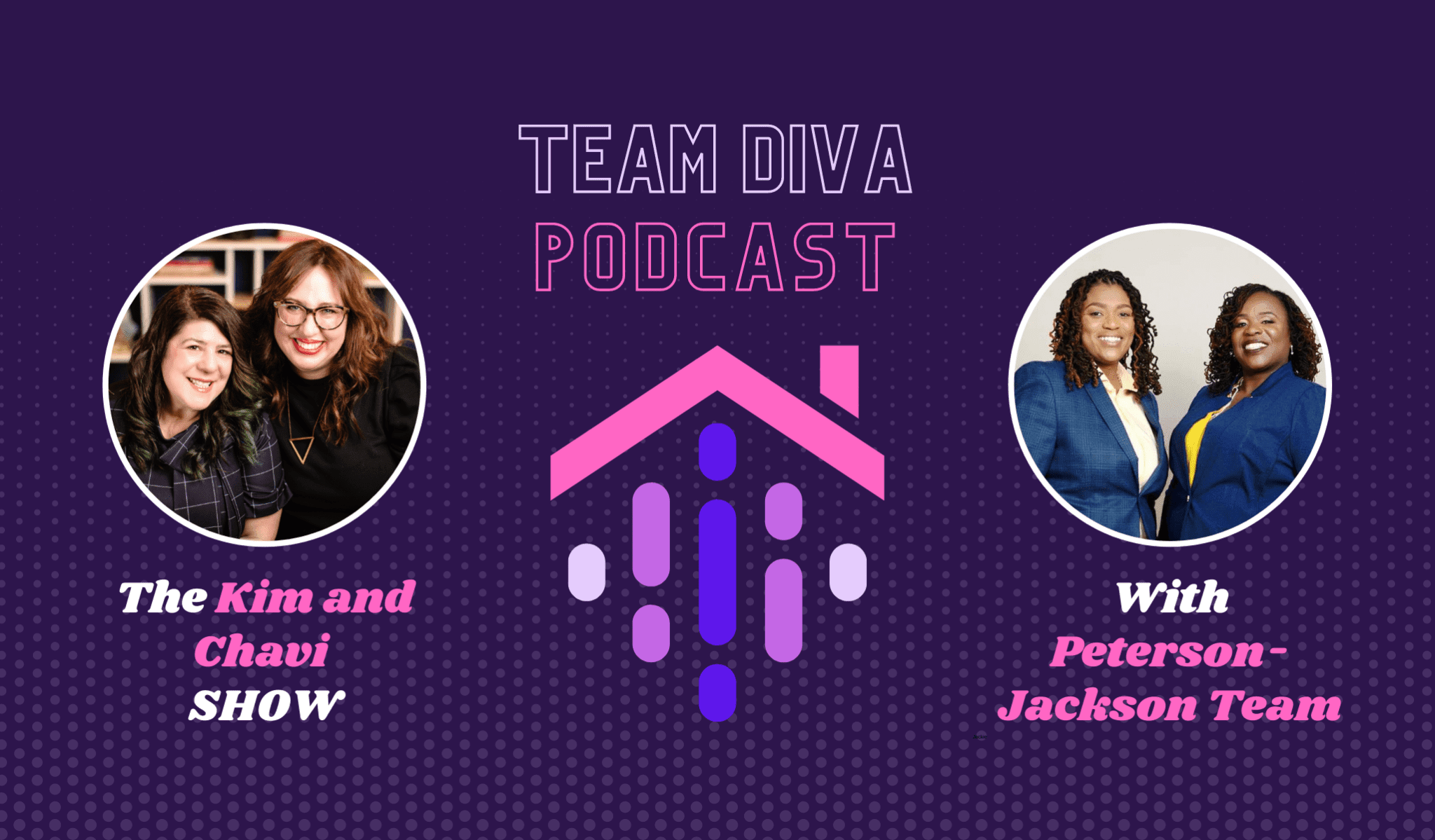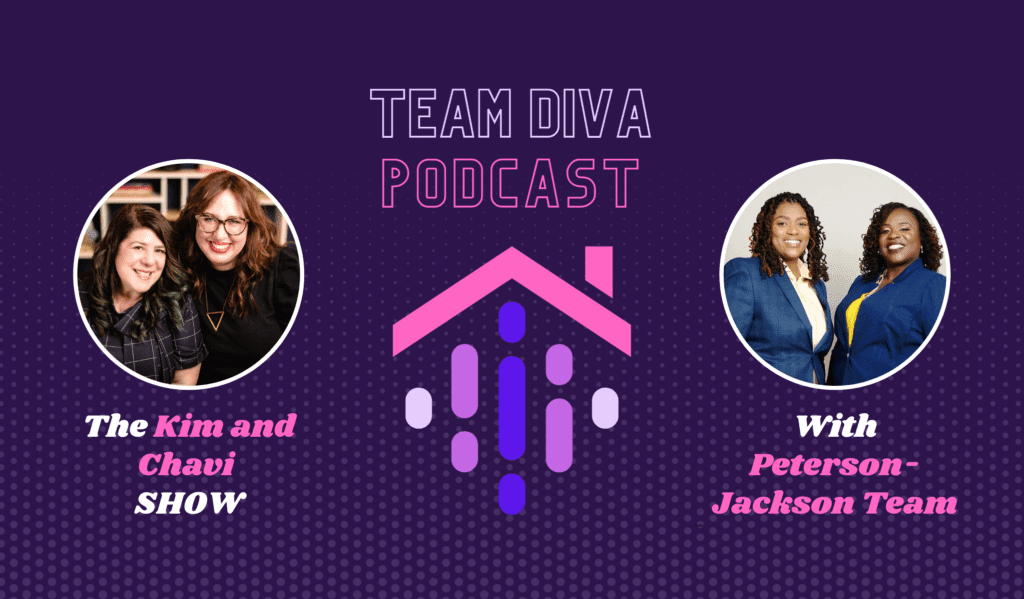 It was an honor to have this extremely important conversation about Race and Real Estate with Towanna Peterson-Jackson of Team Peterson-Jackson from Detroit. The full conversation was on Team Diva live stream on Facebook, on YouTube, and part of the conversation was featured in the Genuine Hustle "Luck & Hustle" event that took place on March 17, 2021.
Let's Continue to Bring Racial Equity to the Real Estate Industry
The conversation about race and real estate is an important one that our industry needs to keep having. Unfortunately very few people are willing to take risks and really dig into the issues that impact Black homeownership and what it takes to be successful as a Black real estate professional. Want to learn more about these issues. Dig into the other podcasts and articles we have written about this really important subject.
Thank you for being with us to have this important conversation. You can Tune into the complete live stream here!