Take some notes, because our Seattle real estate market outlook for 2020 is going to be one for the ages. It is only January and every single person on our team has been in a multiple offer situation this month for a detached single-family home. This is not typical.
Unfortunately, condos and townhouses are still lagging a little behind the market. This is good news for first time home buyers who are looking to live in one of Seattle's more walkable neighborhoods. And it's really good news for homebuyers who want to buy up to their next larger home in Seattle.
Over the last twenty years in the real estate market, the divas have seen two peak markets, two major recessions, and now we are in the midst of another market shift. We've seen a lot, so we know what we're looking at now. We are seeing new construction townhouses and condos saturating the market with more inventory than there are buyers. Unlike past housing cycles, there has been ZERO construction for mid-size new construction single-family homes. This is putting a lot of pressure on those who want the quintessential Seattle neighborhood lifestyle.
Our 2020 Seattle Real Estate Market Prediction Is As Follows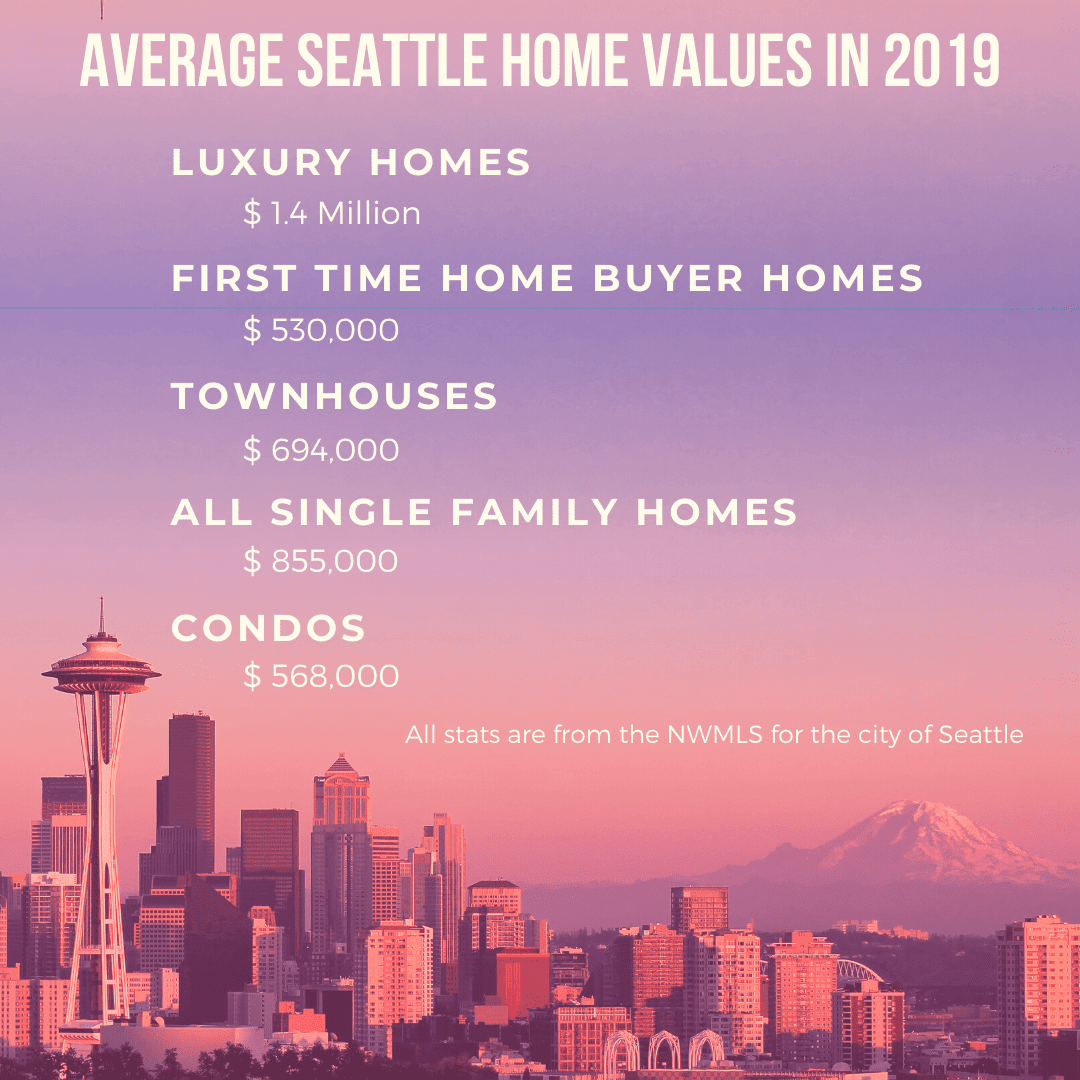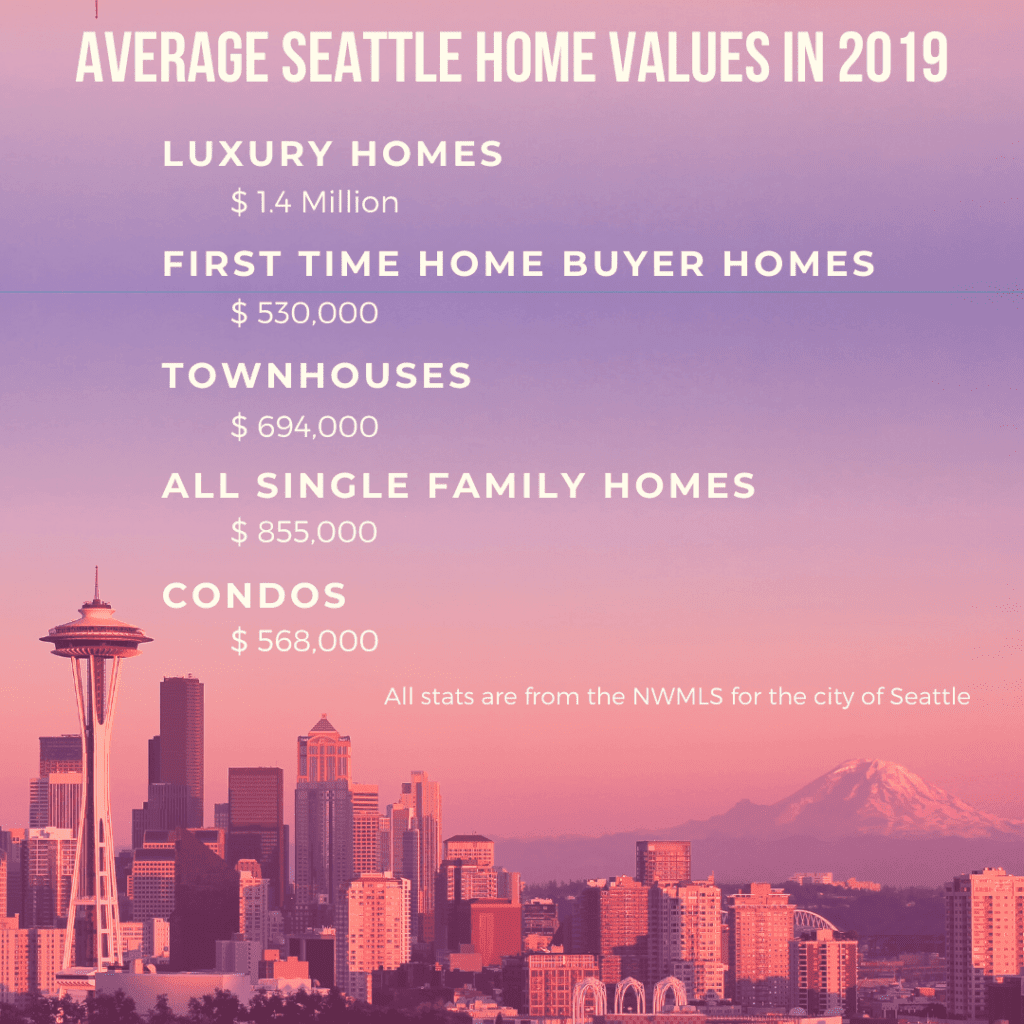 The first half of the year will provide one of the best Seattle real estate market conditions for detached single-family home sellers. Between January through the end of June we will see one of the best markets we have had for home sellers in a long time.
We are expecting roughly 8% growth in the value of detached single-family homes in 2020.
However, as soon as the election starts to heat up, expect Seattle homebuyers to put their whole life on hold. Consistently, every election year the market comes to a grinding halt. What can I say? We are election sensitive around here. And we are expecting the 2020 elections to carry a lot of anxiety for many residents in this city. This is good news for savvy buyers who are willing to buy while others wait on the sidelines.
The Seattle Real Estate Market is in the Midst of a Single Family Home Hot Market (aka Multiple Offers Are Back)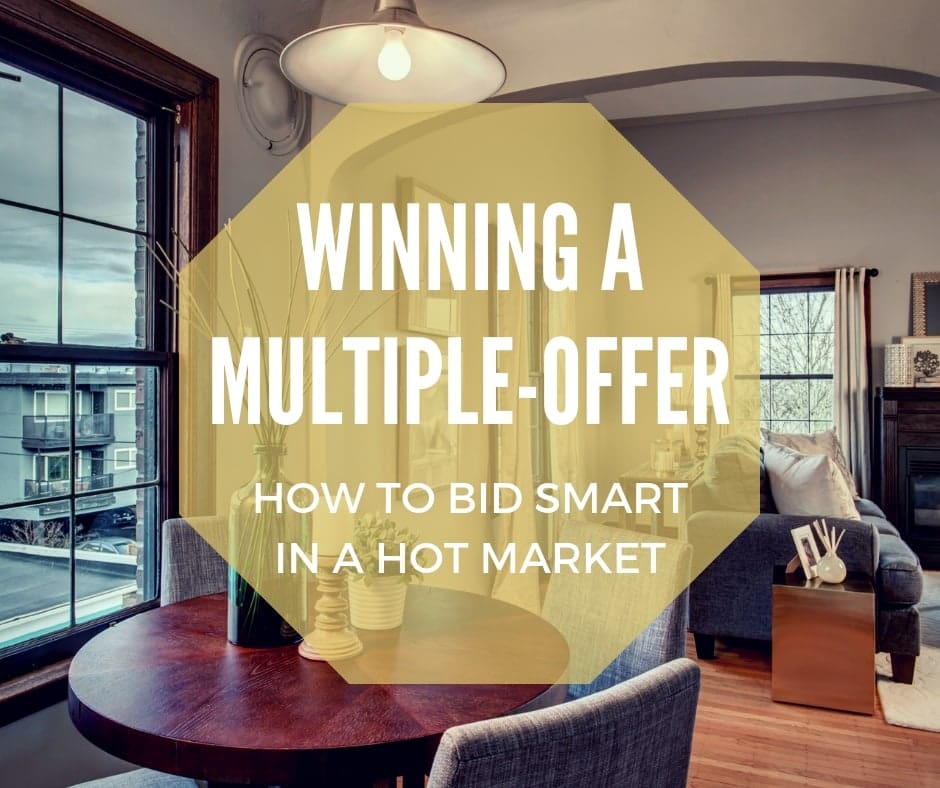 The 2020 Seattle Real Estate Market is in the middle of a sweet spot that typically ignites a very intense bidding war market. A lot of Seattle homebuyers are reading the articles about the soft market. And hands down, last Fall was a buyers market for Condos. They are seeing their friends get deals. And then boom they have all come back into the market this January.
Here is the "We Are Back Into Bidding Wars" Trifecta:
Super Low-Interest Rates
High Employment and Incomes
A Dramatic Drop In Single Family Home Inventory
For home sellers who can get their homes on the market before Fathers Day, you need to hustle! You need to take advantage of this market. Make those money moves.
Where is this sudden market pressure on single-family homes coming from?
The Pressure In The Seattle Real Estate Market is Coming From New Tech Money Relocating From the Bay Area
Seattle has long been undervalued compared to other tech hubs on the West Coast. We share some similarities with our southern west coast cousins. And many have asked if we are becoming the next San Francisco, or lament preemptively that we already are. (We are not.) The bottom line is that the cost of living is 36% higher in San Francisco than Seattle. The median home price is $1.378M in San Francisco versus $855K in Seattle. Many of the larger tech hubs like Google, Apple, Facebook, etc.. are opening up headquarters in Seattle knowing that it is a more affordable market. Many of these jobs have high salaries and are fairly stable.
Seattle is just catching up with other cities with similar demographics.
For those of you who are relocating to Seattle here is a quick guide to help get you started.
What About The Condo and Townhouse Market in Seattle for 2020?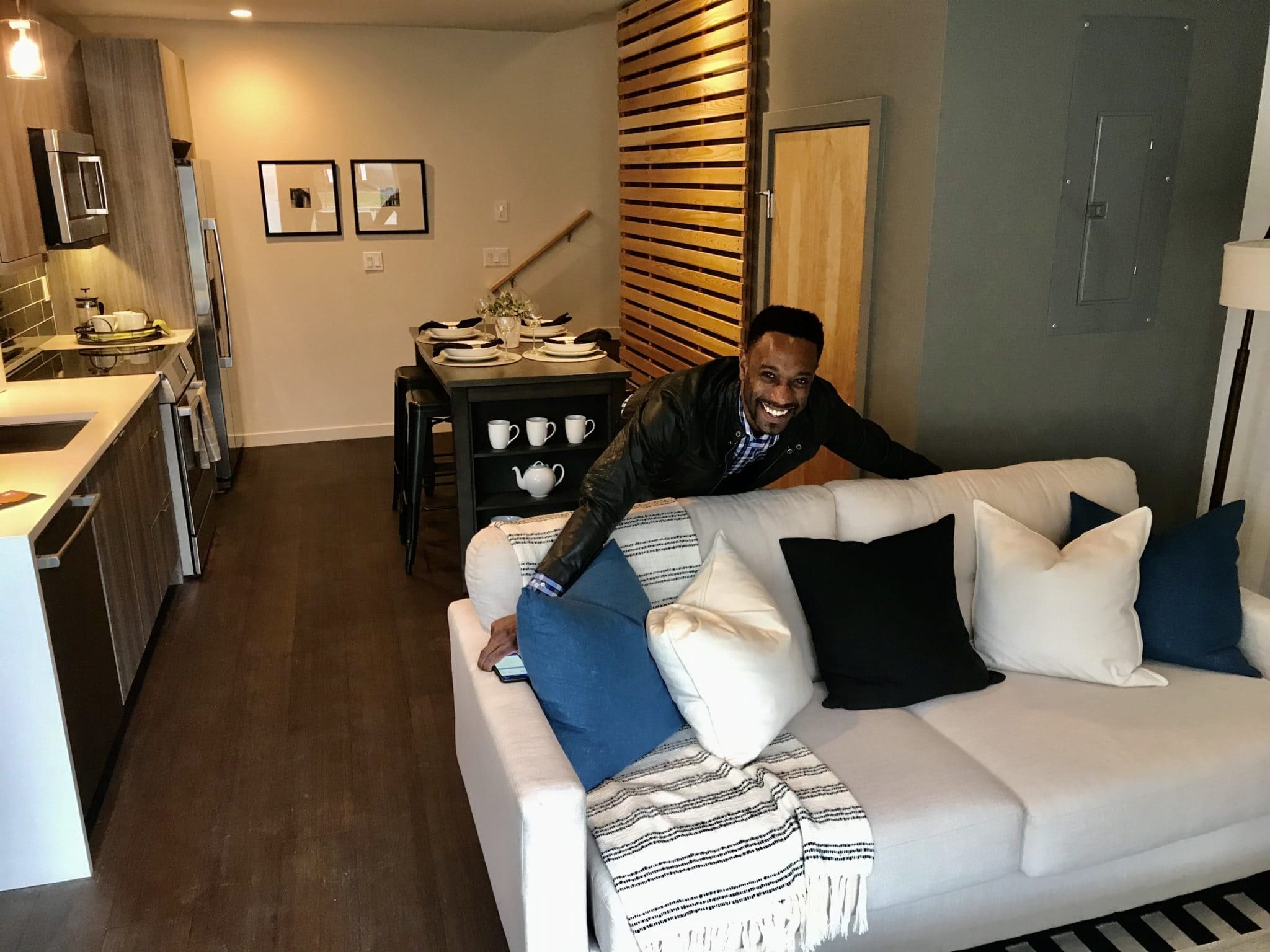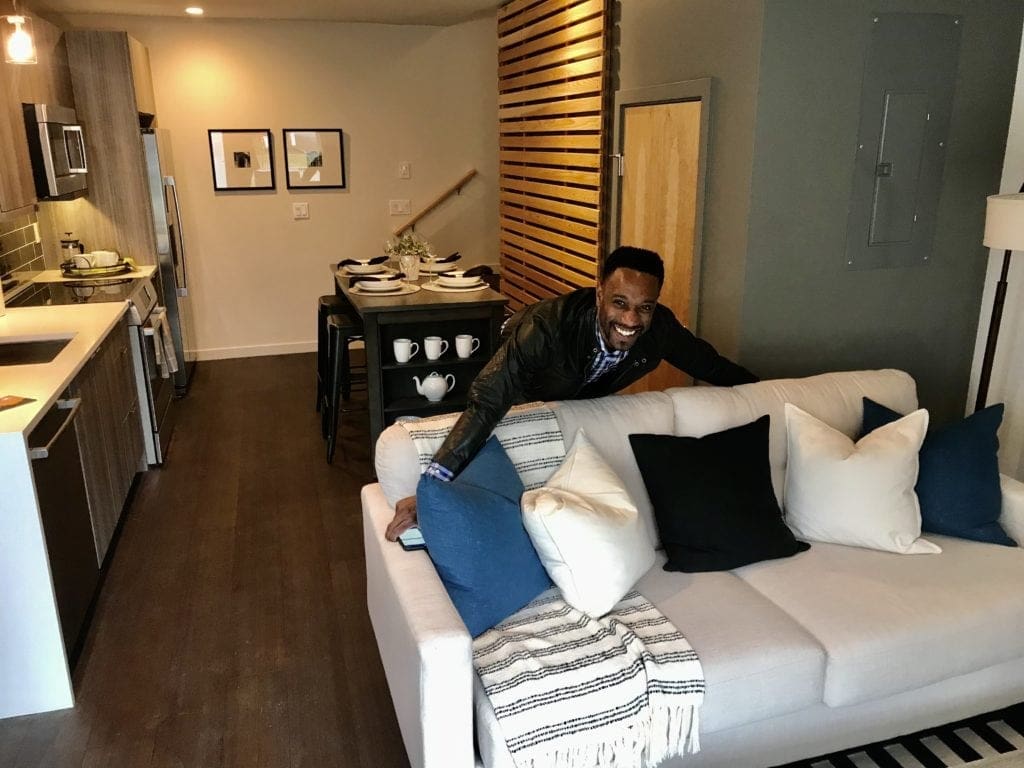 2020 is going to be an even market for Condos and Townhomes. However one of our team members was just in a multiple offer scenario for a condo on Capitol Hill. So who knows!
Here is the deal: New construction builders are out there building townhomes without parking and living rooms that cannot fit a couch. Hence the photo above. They are all coming on the market for $750,000 or more. And these new townhomes are sitting on the market because of the ridiculous layouts.
Older townhouses are impacted by this increase in inventory. Team Diva predicts that a savvy condo home seller can take advantage of this opportunity and buy up to a bigger townhome in their neighborhood with minimal effort.
Who Will Win in Seattle's 2020 Real Estate Market?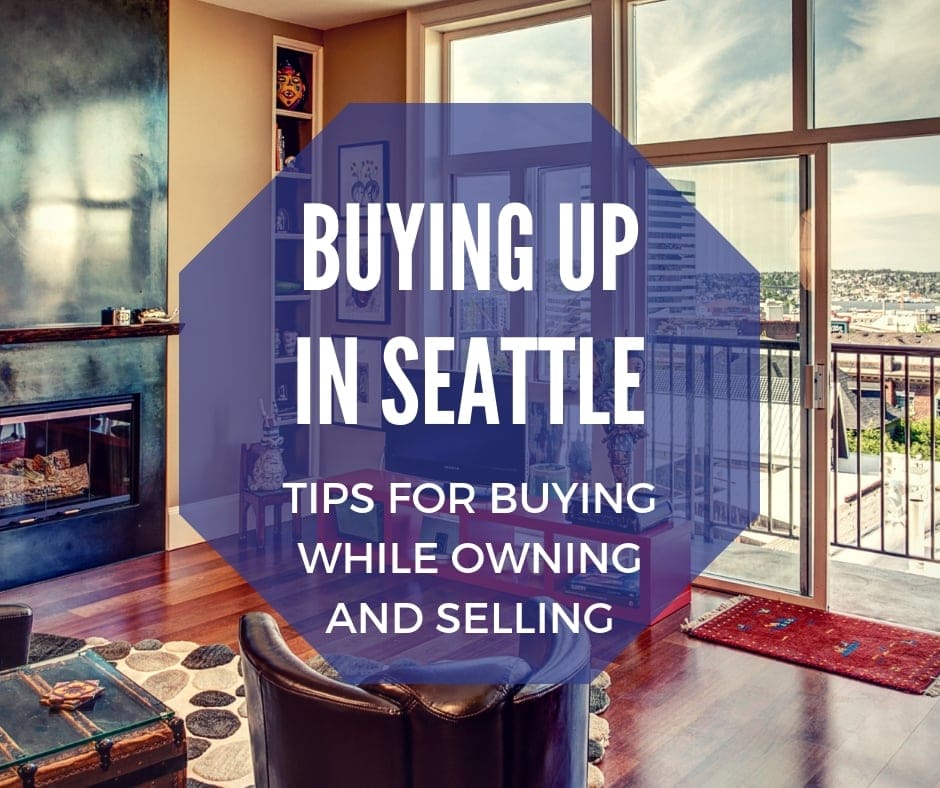 Savvy home sellers who sell their homes this Spring and wait until this Summer to buy will win. Hands down. The rates are going to stay low because it is an election year. Seattle home sellers consistently wait too long to get their homes on the market and miss the bulk of the buyers. Which is always good news for buyers who are around during June, July, and August. You will soak up a good deal! So take the normal summer lull we have and combine it with election season this equals BUYERS Season.
Want to learn more about how to buy your next home in Seattle when you own a home? Check out our buy up blog below.
Moving Up: How to Buy Another House While Owning a Home in Seattle
Buying Your Next Home in Seattle Is The Winning Combination for 2020?
A lot of Seattle homebuyers who want to move to a bigger home have been stuck. 2020 is a beautiful year to make the big move from your smaller home to a significantly larger home in the Seattle area. Need some inspiration? Check out the blog we did with Jared and Reese's family.
How to Buy a House While Selling Your Own? Jared and Reese Tell All
---
Got it? Here's the quick recap: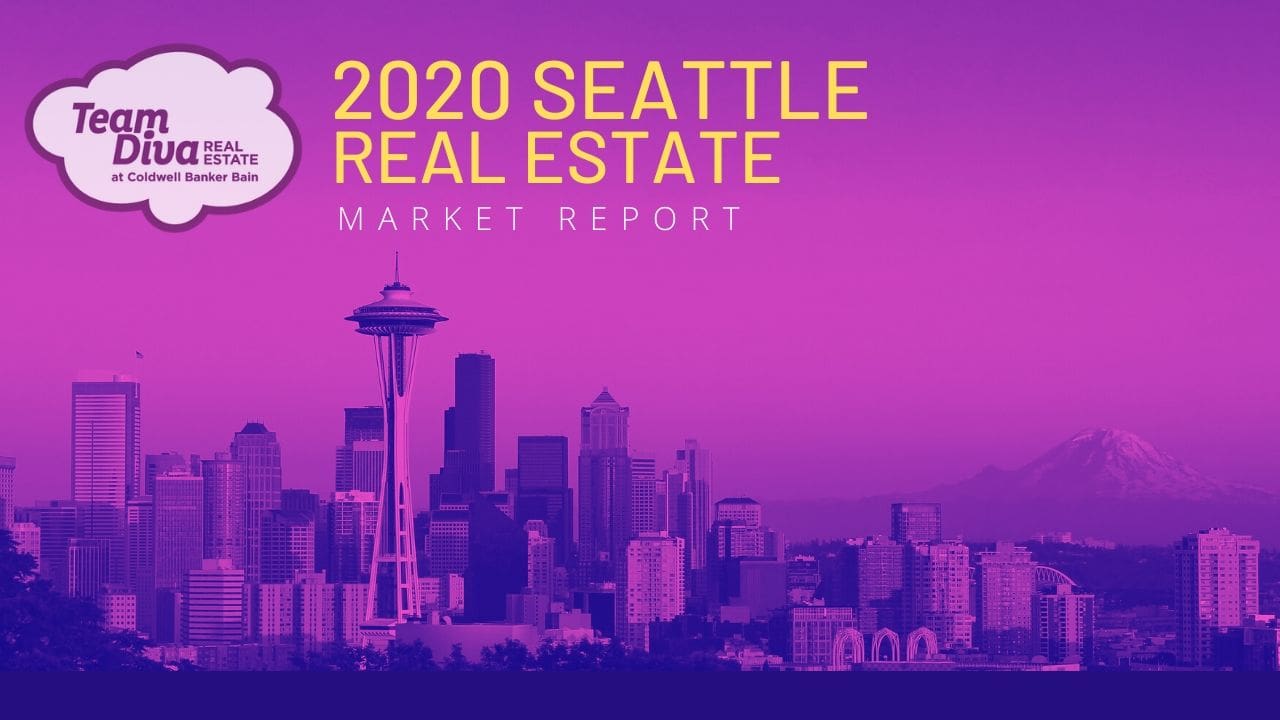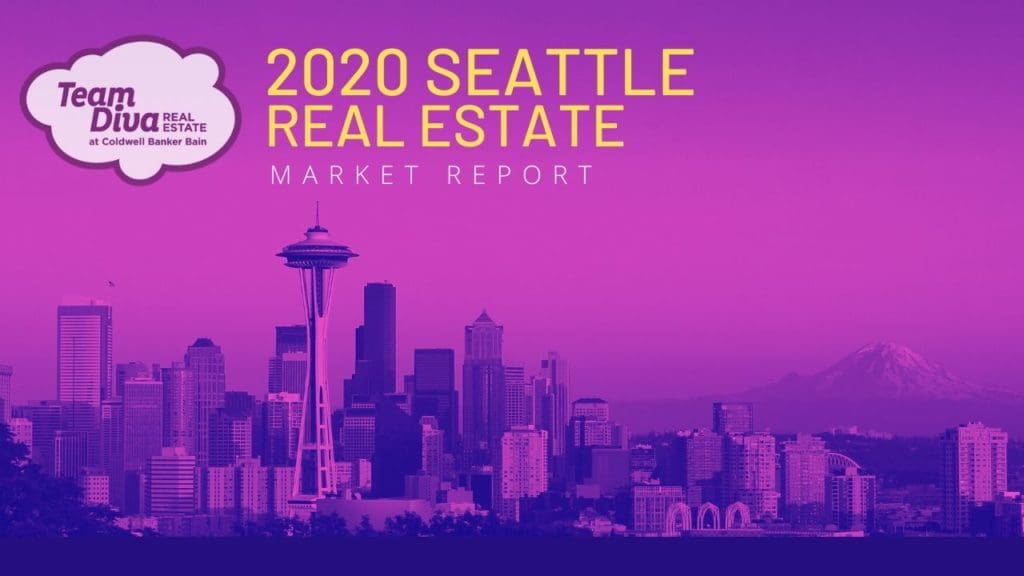 The 2020 Seattle Real Estate Market will be awesome for move-up buyers. Specifically, those who want to sell their condos and buy a townhouse.
It is also a great market for single-family homes. We expect an 8% increase in values between now and June.
After June it is a "who knows what the hell is going to happen" market.
We could continue to see pressure from people relocating to Seattle from the Bay Area. Or the market could level out as a result of the election.
As usual, if you need any assistance or have questions about your specific home we are here to help.
Below is a quick note about how to find a top-rated real estate agent to sell your home. And it has some rad information about our process. Happy 2020!
How To Choose Top Rated Listing Agents to Sell Your Home in Seattle