Lots of our Diva Dwellers ask us Divas "Where are the Seattle loft homes?" They are easy to picture: spacious, airy, distinctly modern, whether they are in newer buildings or hidden in former warehouses with exposed brick. No matter what you have in mind, that Seattle loft home probably exists here.
Seattle's loft homes are found in the most interesting places: older buildings that have been turned converted into condos, and brand new condo buildings with a loft concept. Some creative home owners have started to build lofts in unclaimed attic spaces.
Seattle Loft Homes Are Found In The Most Interesting Places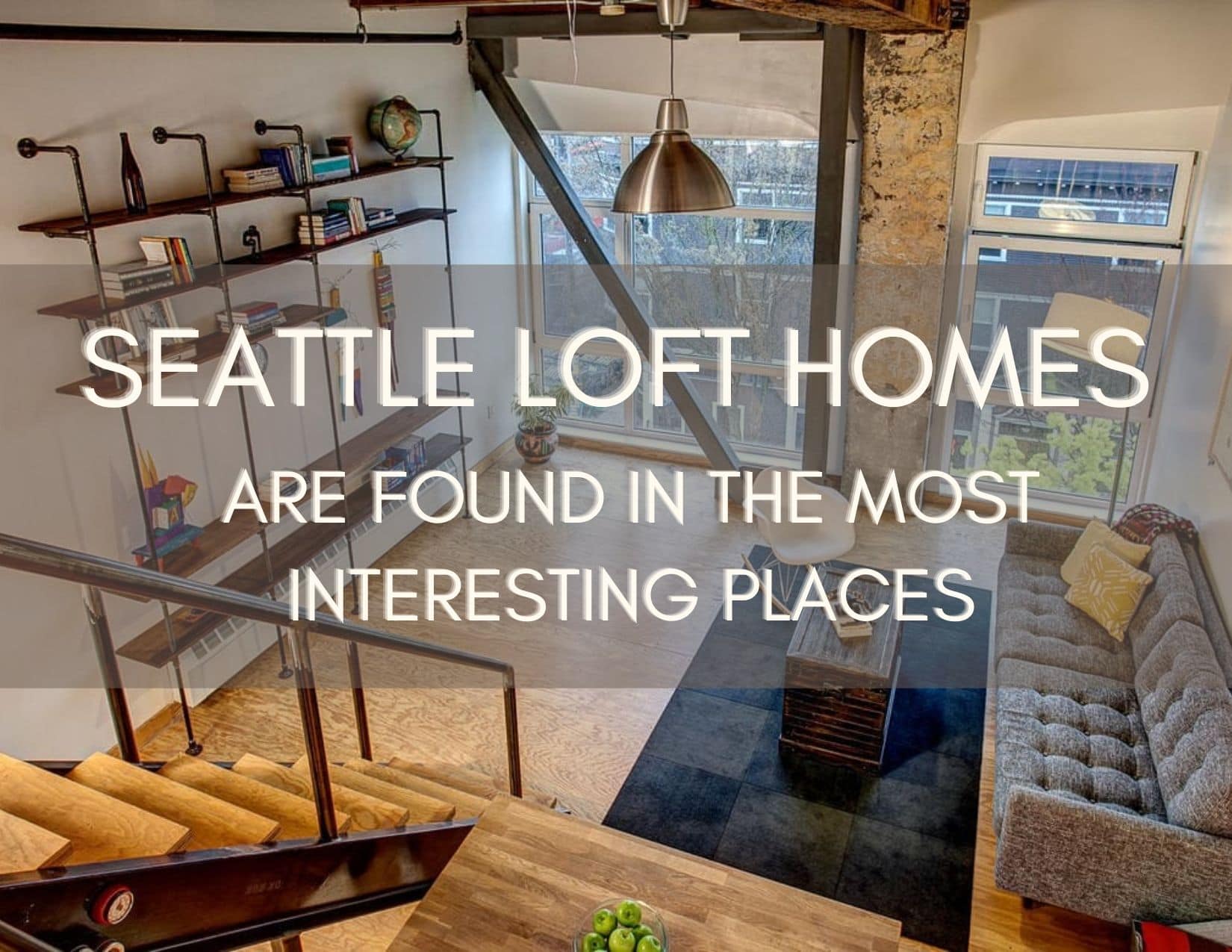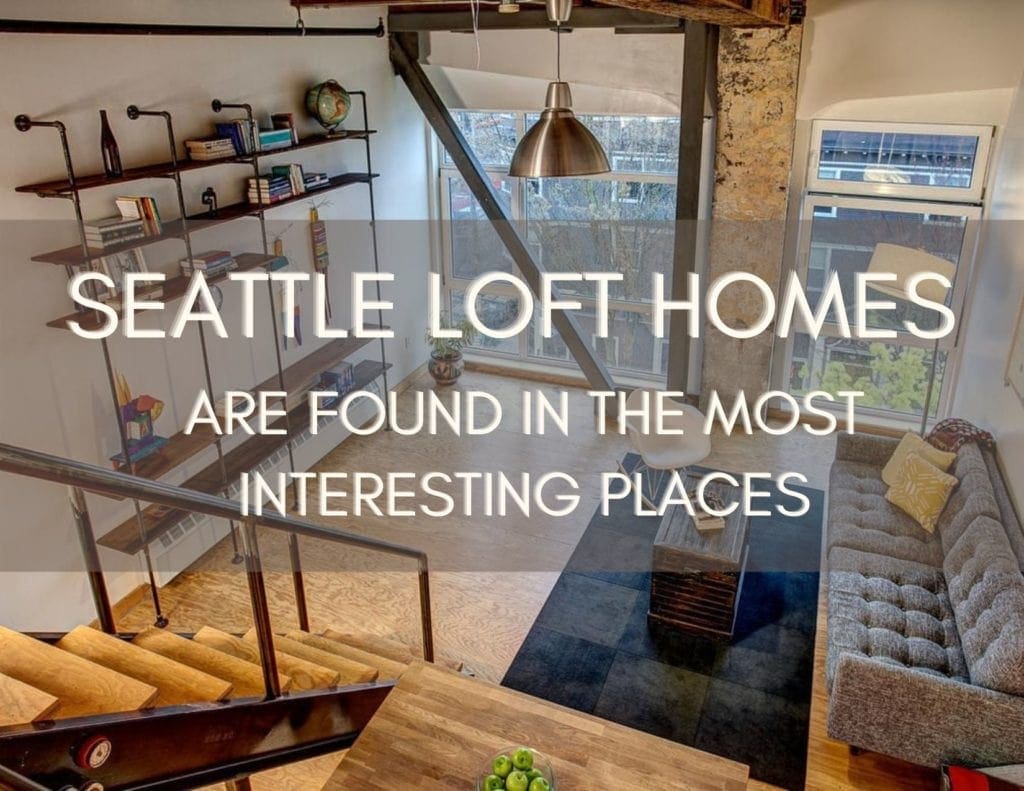 We've put together a collection of our favorite Seattle Loft Homes that we've helped buy and sell over the years. You'll see that they are found all around central Seattle, though they remain rare overall.
Built-Green Townhome in Judkins Park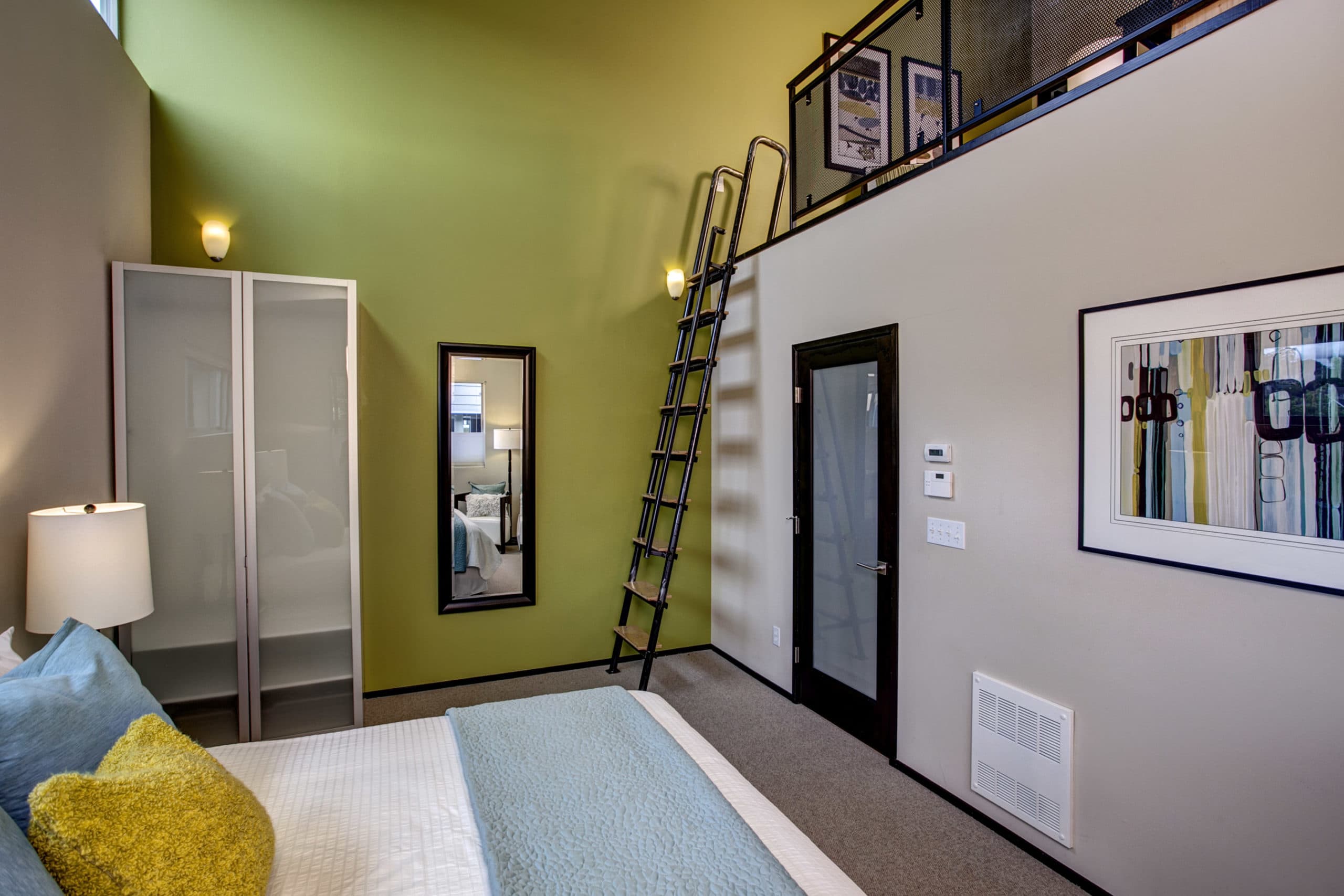 This Built Green Loft Townhome in Judkins Park is an example of creative development, using underutilized attic space. The original builder of this Seattle loft home built three developments, each with the attic space reclaimed as a live/work/play loft space. The remodels weren't just more efficient in their use of space, but energy-efficient, too.
This is a major advantage of going with newer lofts. We love the classic look of historic loft buildings, and they can also be retrofitted to improve energy efficiency. But they do require more work in this regard, and often require every stake holder in the building to be on board. These newer loft homes take out that hassle, and often have less upkeep overall.
Take a closer look at this home.
---
The Pike Lofts In Capitol Hill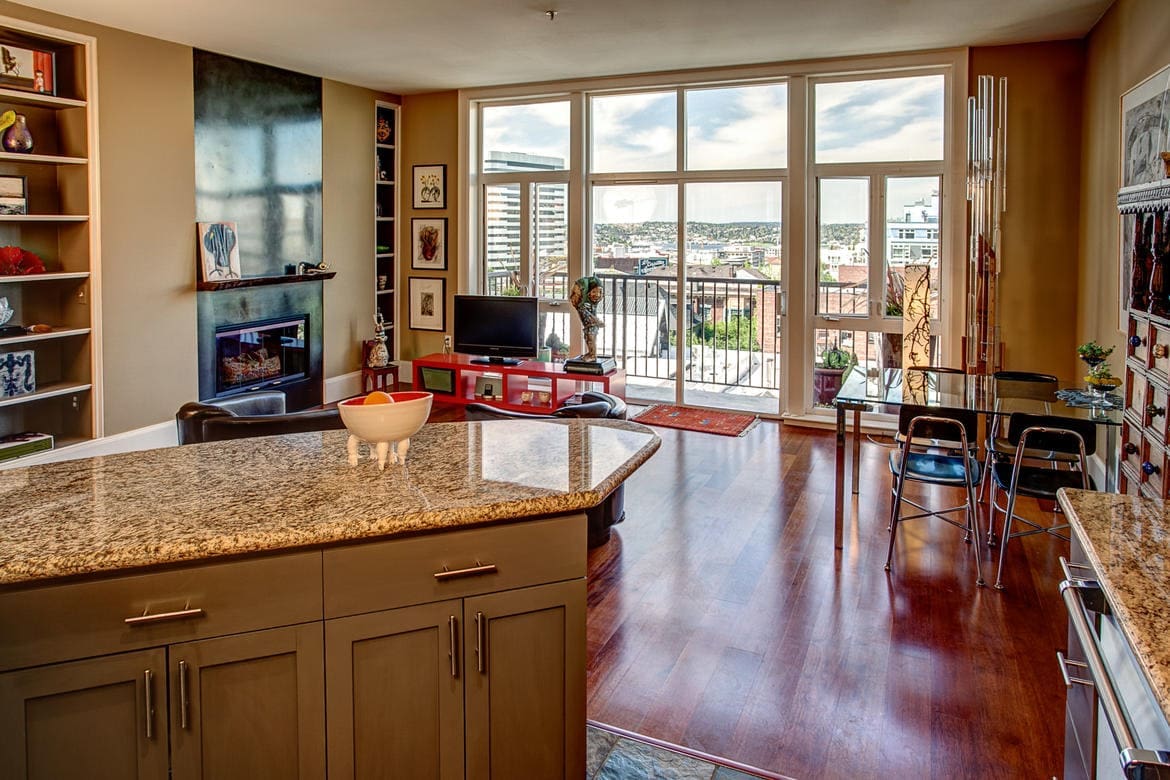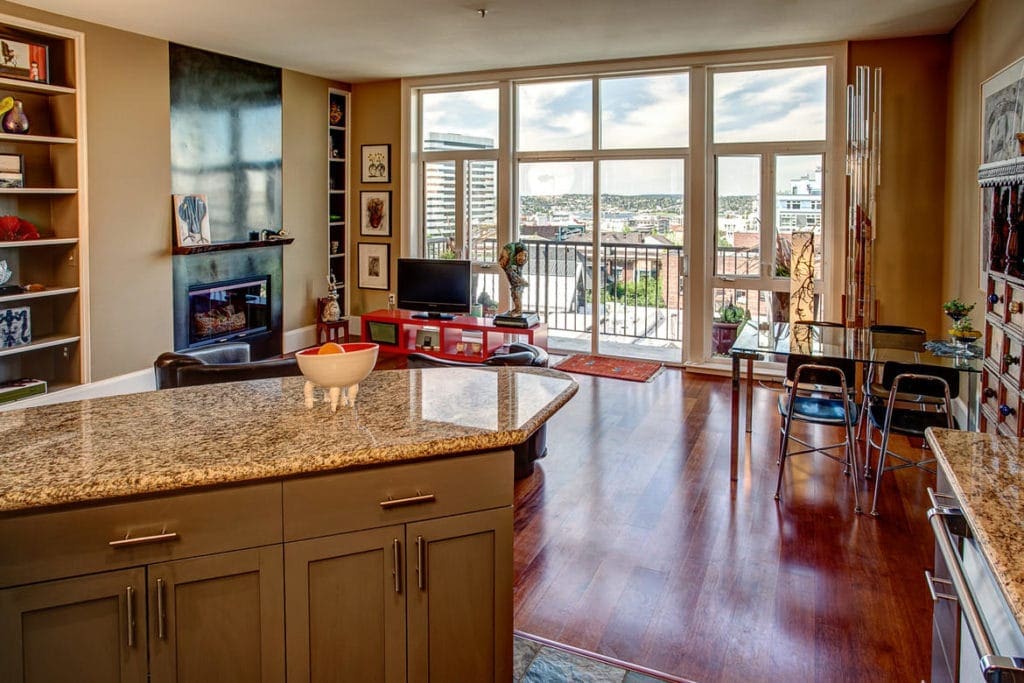 The Pike Lofts on Capitol Hill were originally built as a loft condo community. The Divas were lucky enough to sell a stunning view loft open one bedroom in this building in 2014. The space was perfect for our sellers' extensive art collection. What Seattle loft would be complete without lots of art on the walls, after all?
Take a closer look at this home.
---
The Perfect Artist Loft In Pioneer Square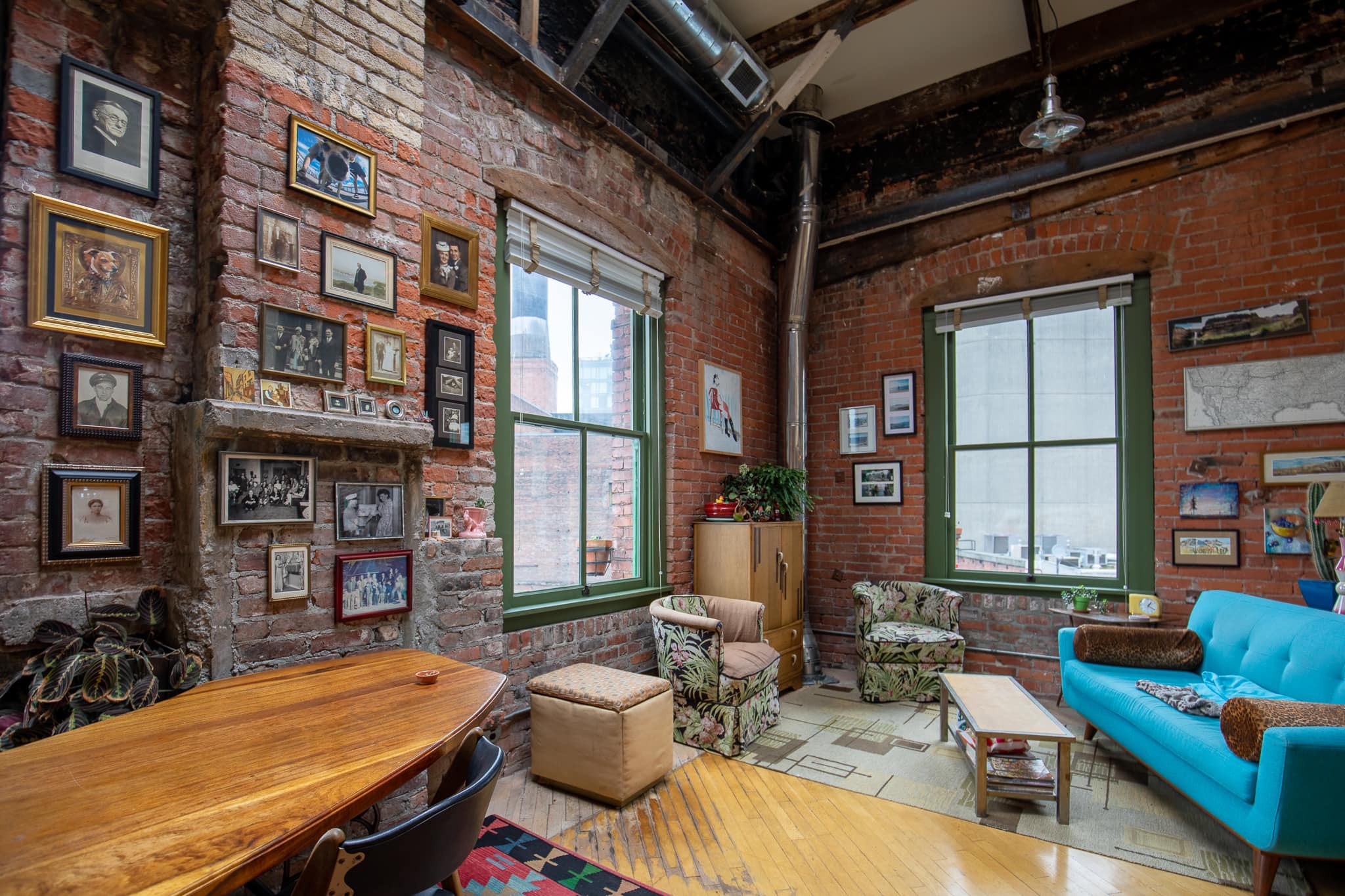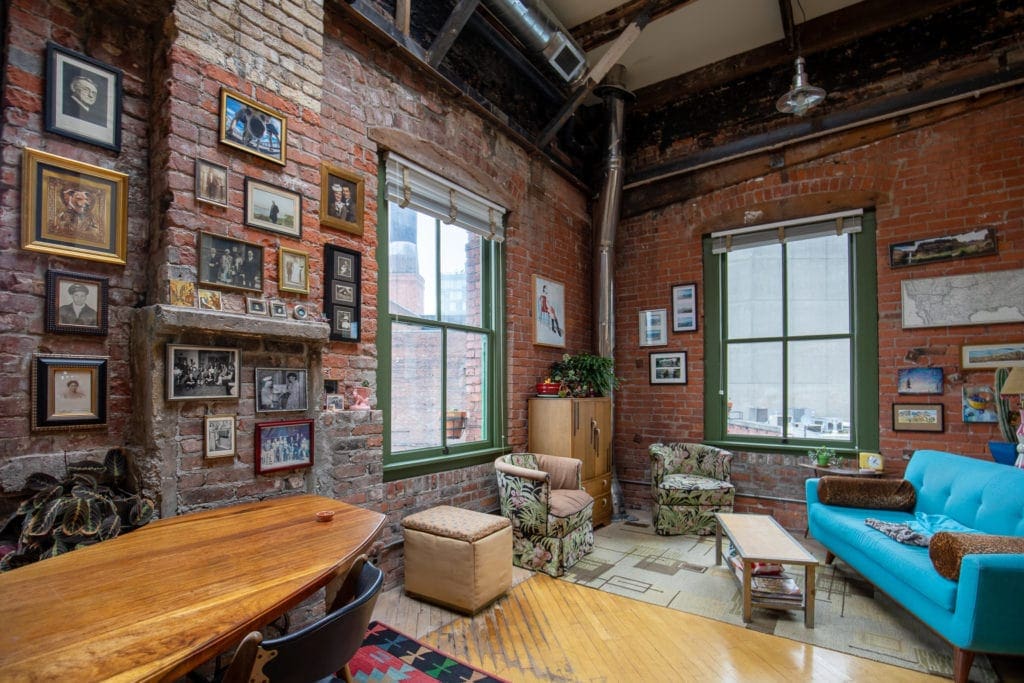 Pioneer Square is Seattle's oldest neighborhood, and still the heart of the city's art gallery scene. (Did you know that the Pioneer Square Art Walk was one of the first in the nation?) It's also home to many artist studios, and many artists dwellings, too.
This artist loft in Pioneer Square is one of those quintessential urban gems, and owned by two artists (and Diva Dwellers) Jane and Steve. Everything in it is crafted to accommodate the perfect bohemian lifestyle, and so inviting, too.
Take a closer look at this home.
---
Bonus: Another Chic Loft In The Same Building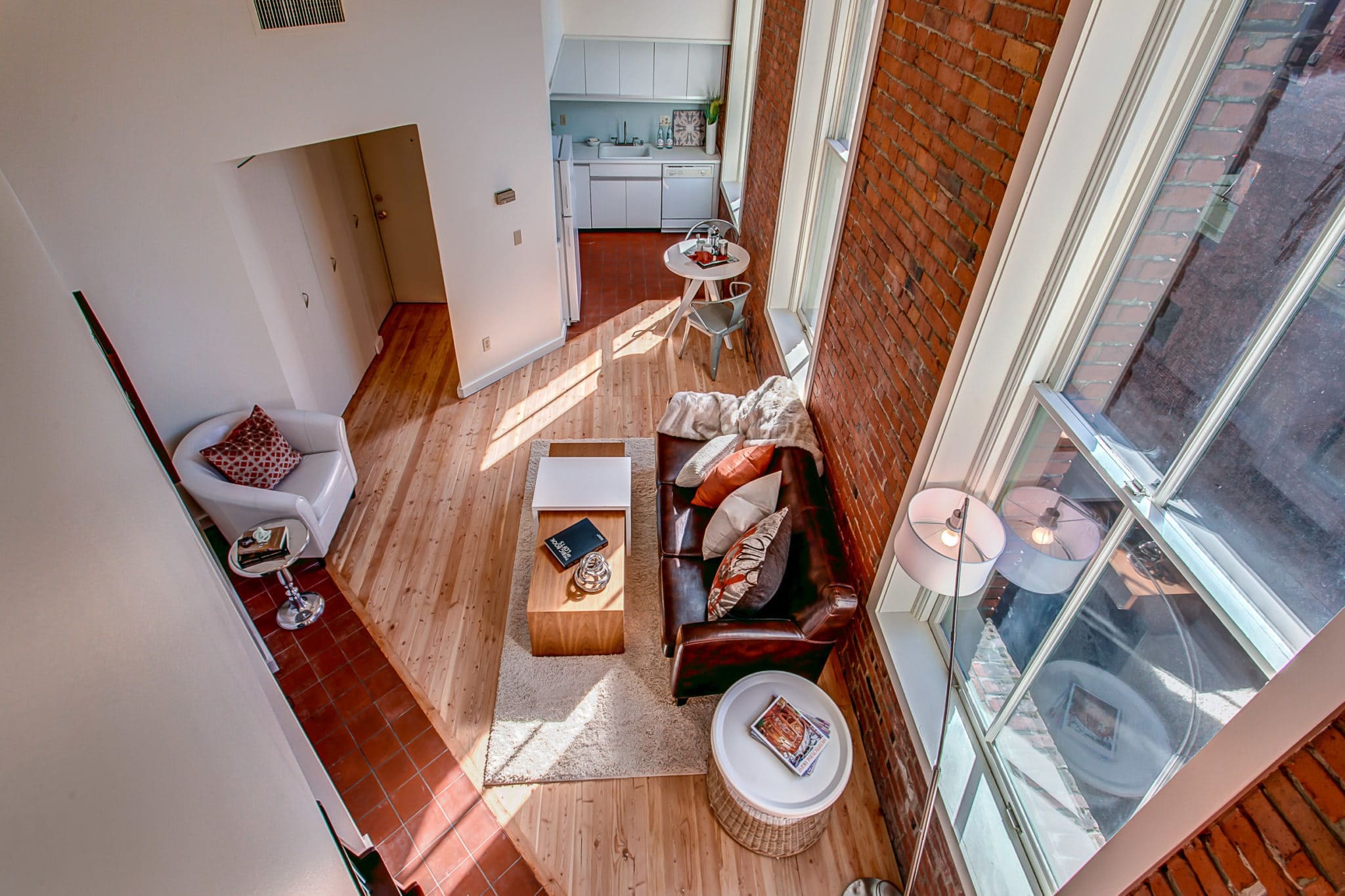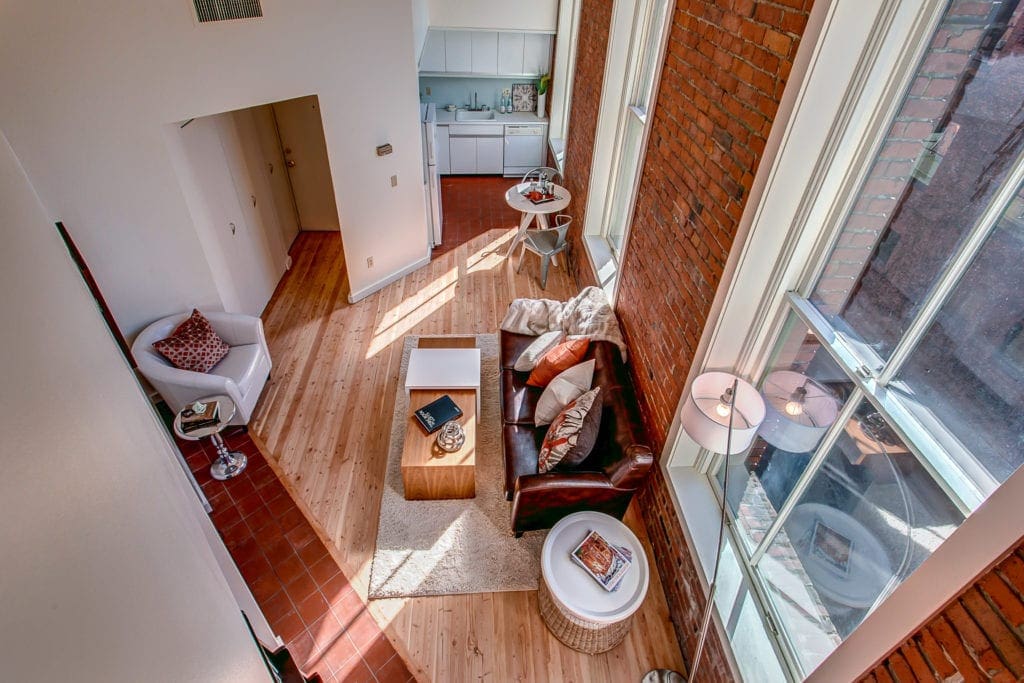 When Team Diva sold this Seattle loft home in 2016, it went for 16 percent over asking. It was no surprise to us, as it was just so irresistibly chic. The hourglass layout was thoroughly modern, and maximized the use of space. And of course, one of the key features of a loft home is the high ceilings, and this loft condo also had large Western facing windows. Light just pours into the space.
Take a closer look at this home.
---
Monique Lofts In Capitol Hill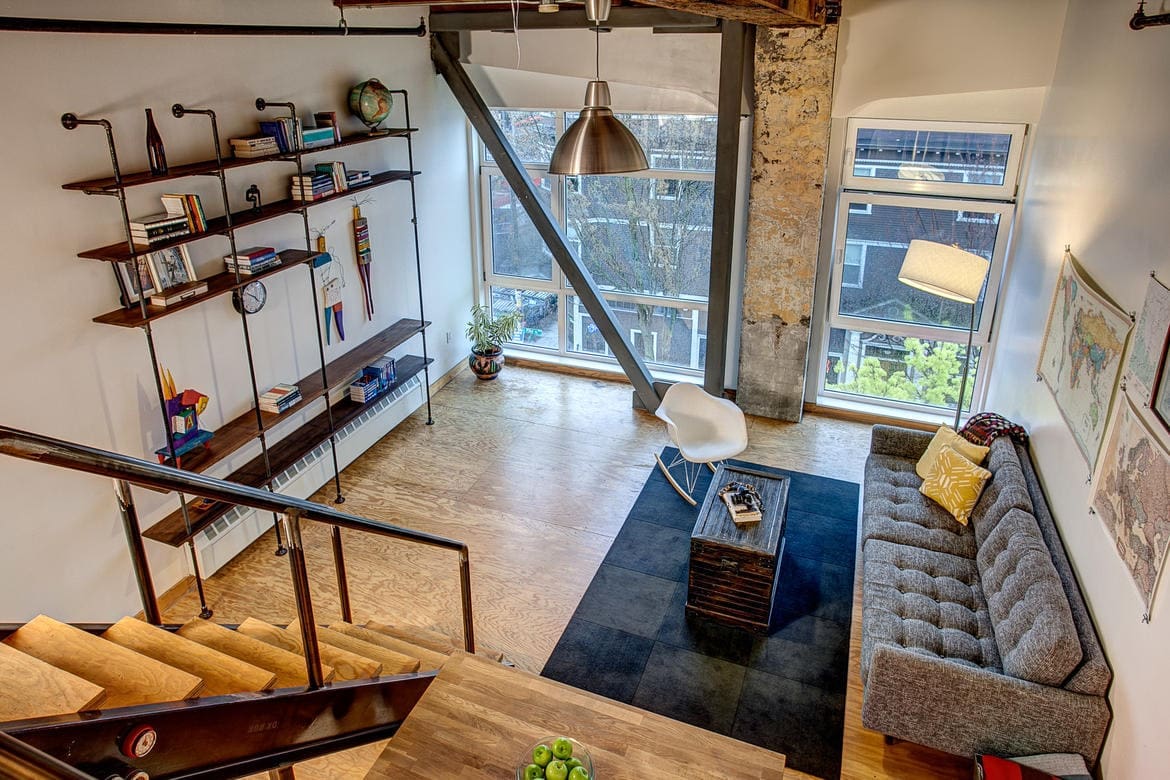 Capitol Hill was once known as Auto Row, with factories and mechanics dominating the center of the neighborhood. Hence, it also has more true loft buildings, which are actually rather rare in Seattle. The Monique Lofts on Capitol Hill are one those rarities. The building was originally a warehouse that was converted to living spaces in the early 2000s. The original wood beams, exposed brick, and other details are exactly everyone's idea of cool kid loft living.
Take a closer look at this home.
---
The Trace Lofts In Capitol Hill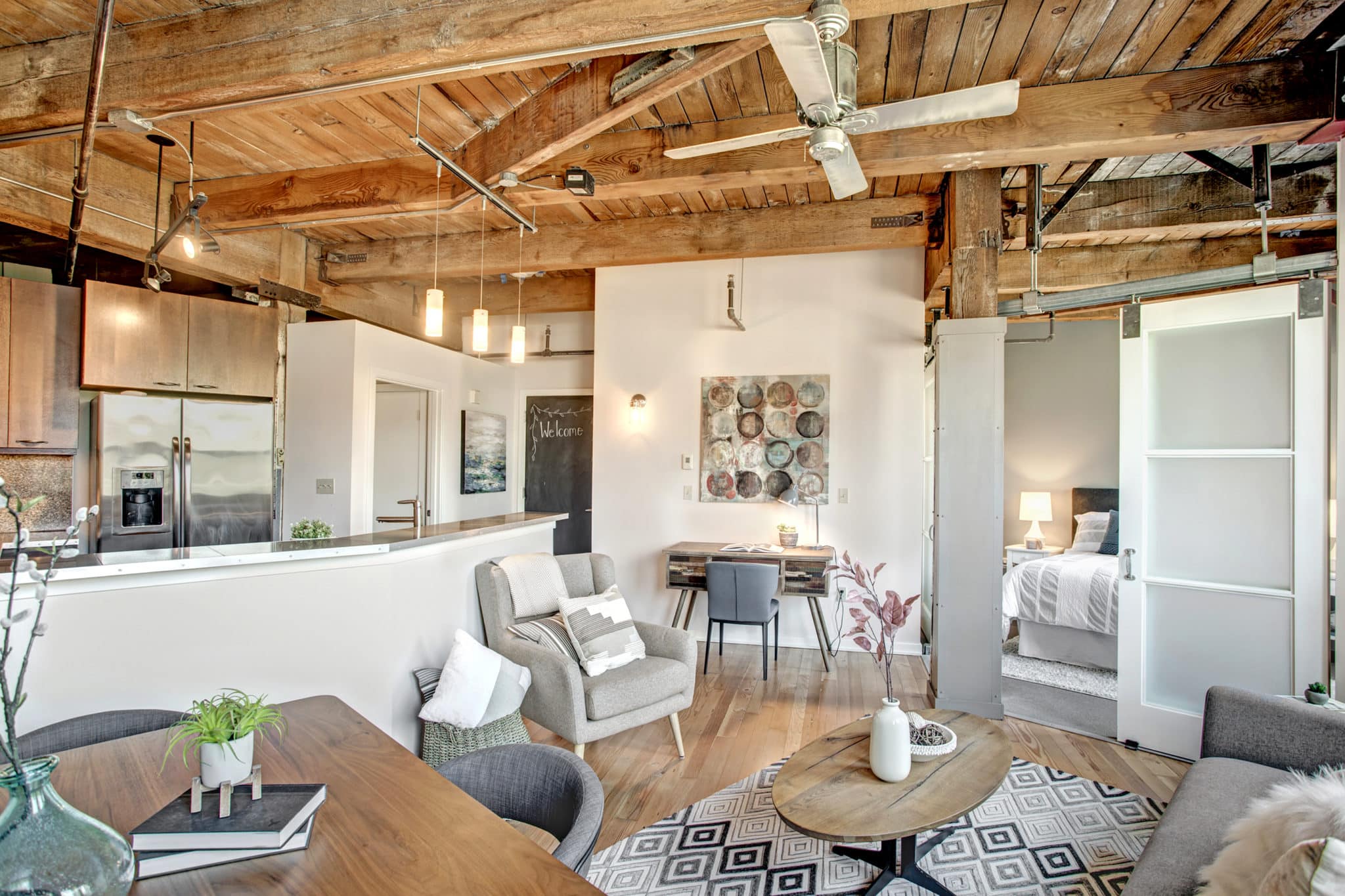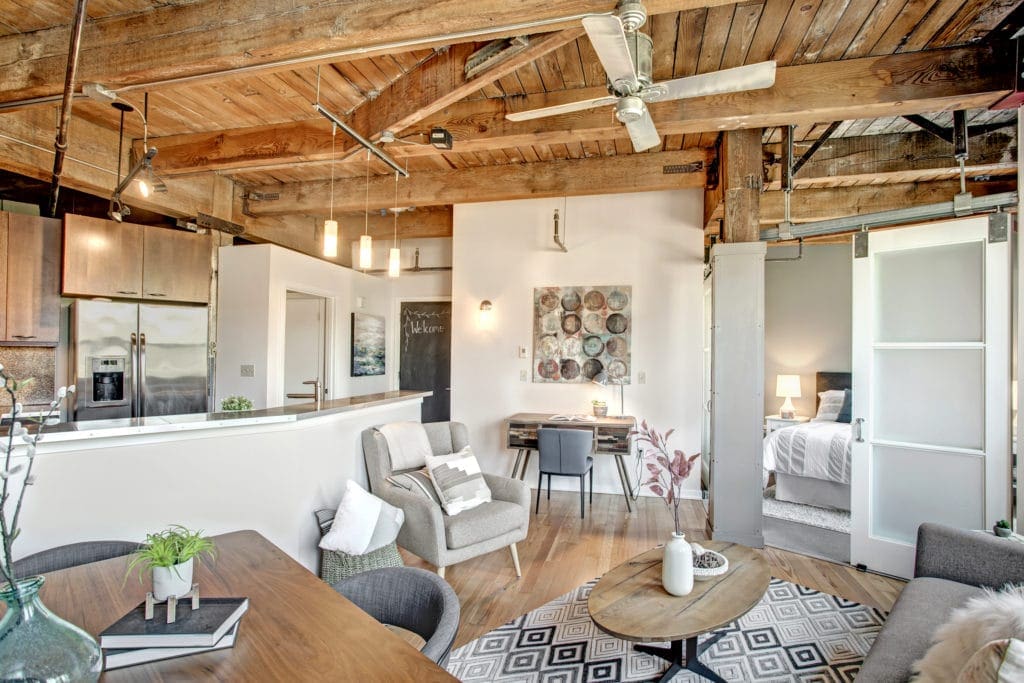 The Trace Lofts are just a few blocks from the Monique Lofts, and have had a storied history of their own. Built in 1919, it was also part of Auto Row, housed a textile factory, and even an order of Tibetan monks. The distinguished facade and dramatic entryway of the Trace Lofts speak to its Beaux-Arts origins, and the unit numbers are posted on old sewing machine pedals, referring to its textile factory days. It's truly refreshing to see the careful preservation of details mingled with top-notch modern design.
Take a closer look at this Capitol Hill loft.
---
The Essential Seattle Loft Home In Pike Place Market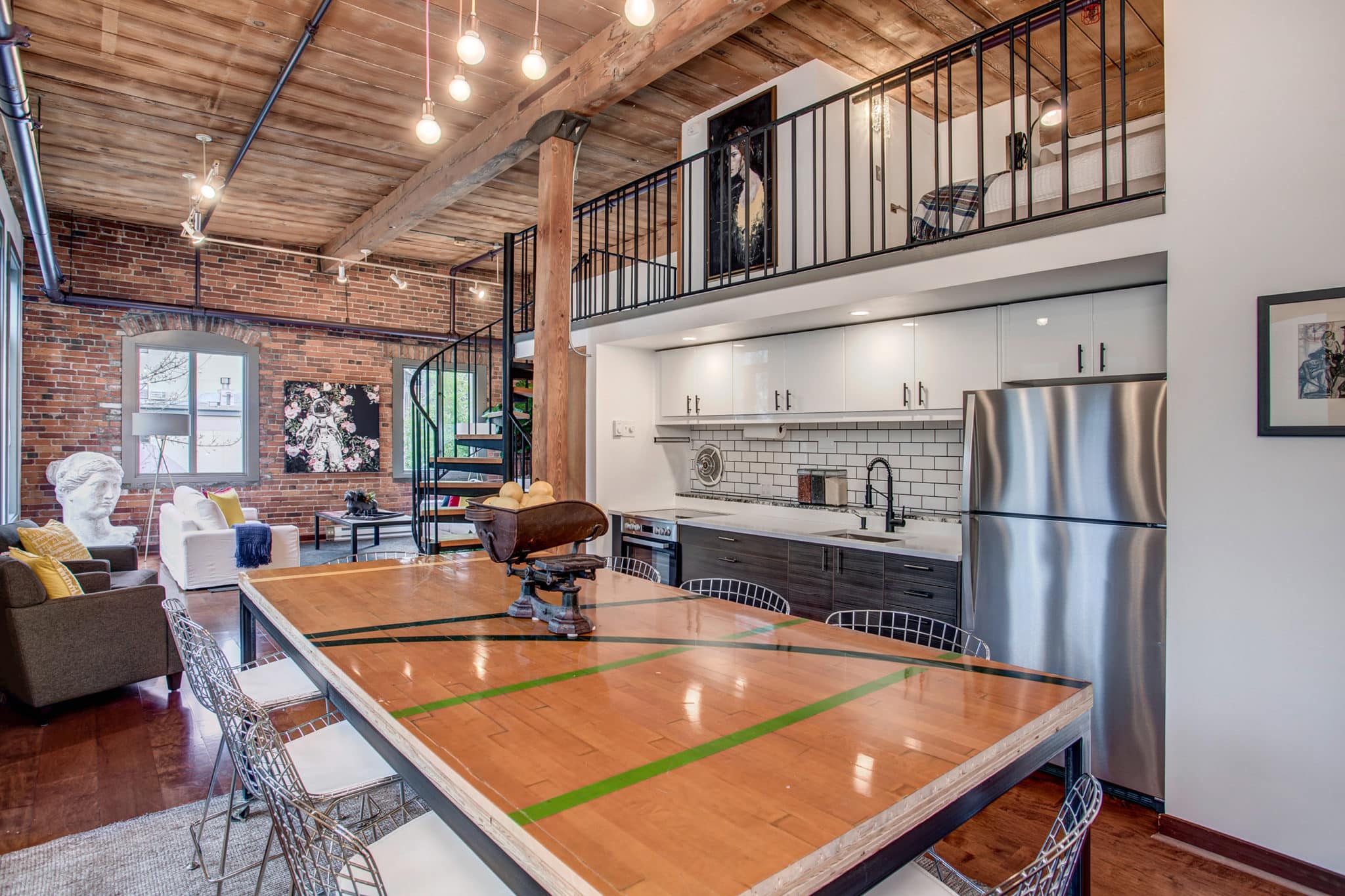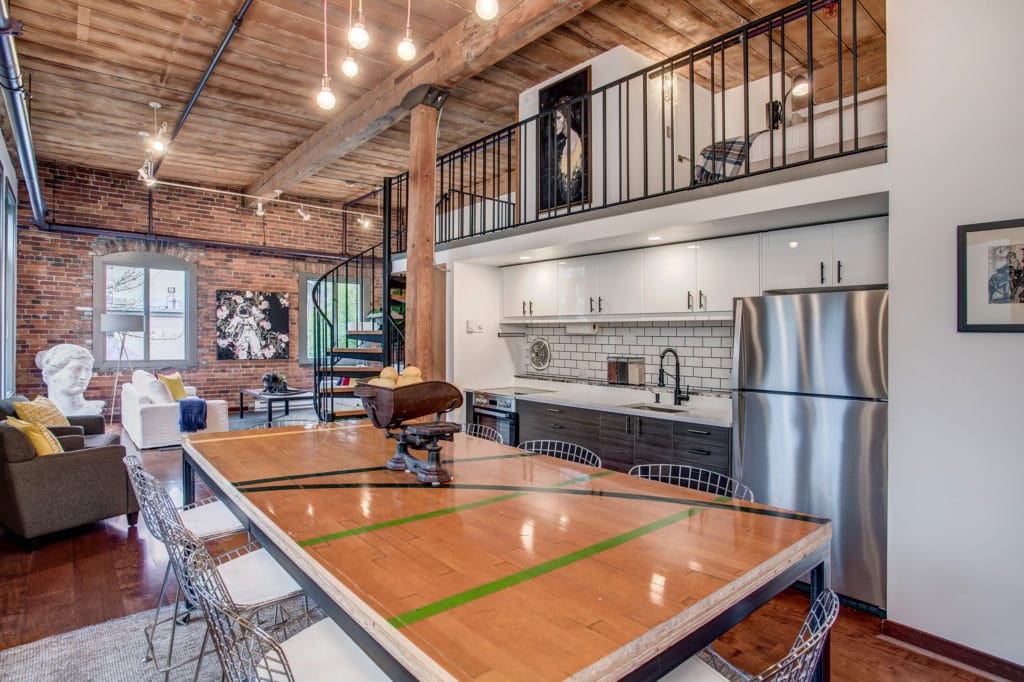 What could be more quintessentially Seattle than a Pike Place Loft Home? The waterfront, downtown Seattle, and of course the market itself are right at your doorstep. This true, historic Seattle loft home at The Fix even has its own rooftop deck. , the tall built-in shelves with a perfect work from home space, a lofted bedroom, and the oversize kitchen with the custom made island/dining room table. Oh and did we mention that you can have your very own rooftop deck?
Take a closer look at this Pike Place loft.
---
Want Some Advice About Buying A Condo In Seattle? Start Here.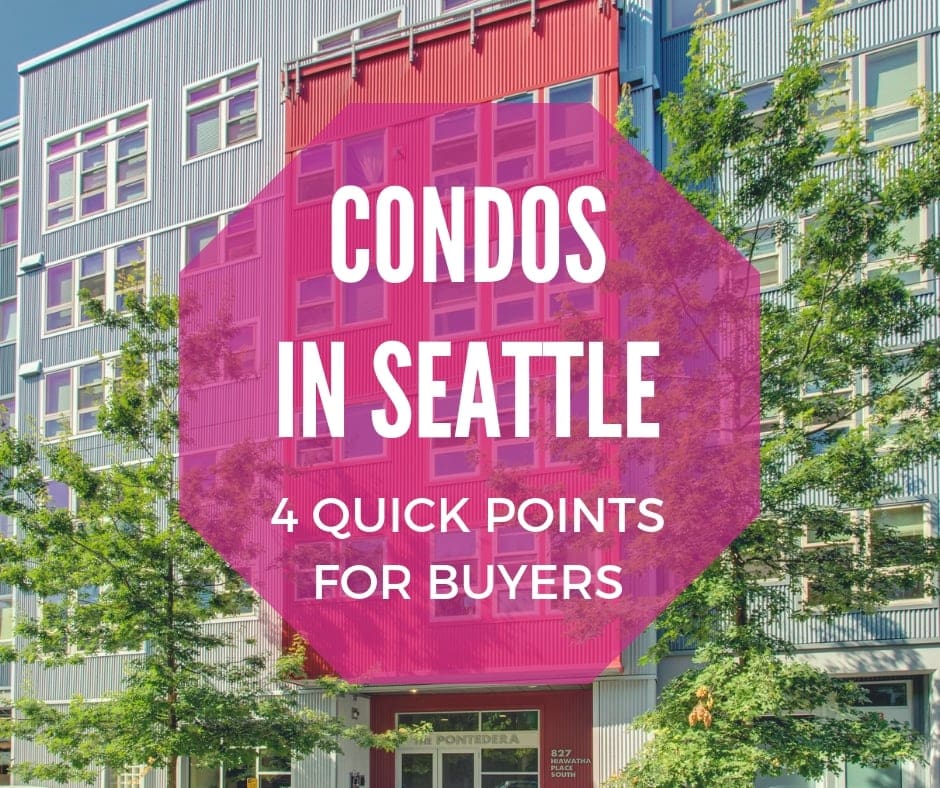 Most loft homes in Seattle are condos, and buying a condo has its own rules. Our Seattle Home Buying page is packed with home buying lessons of all types, but we also have written a quick, comprehensive guide to buying a condo in Seattle. It covers four distinctions worth noting, contrasted with buying a detached home.
---
We Hope You Enjoyed Touring These Fabulous Seattle Loft Homes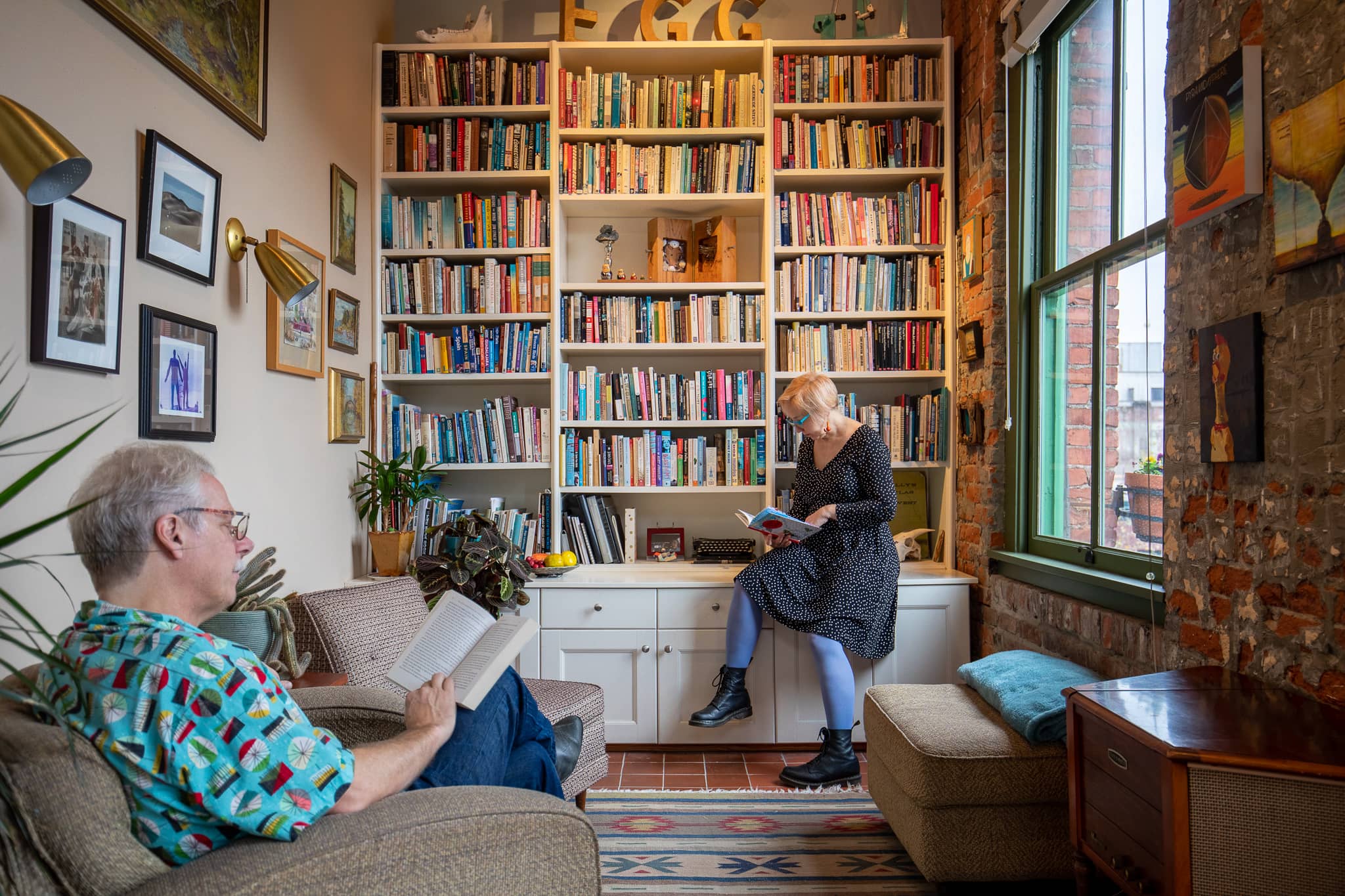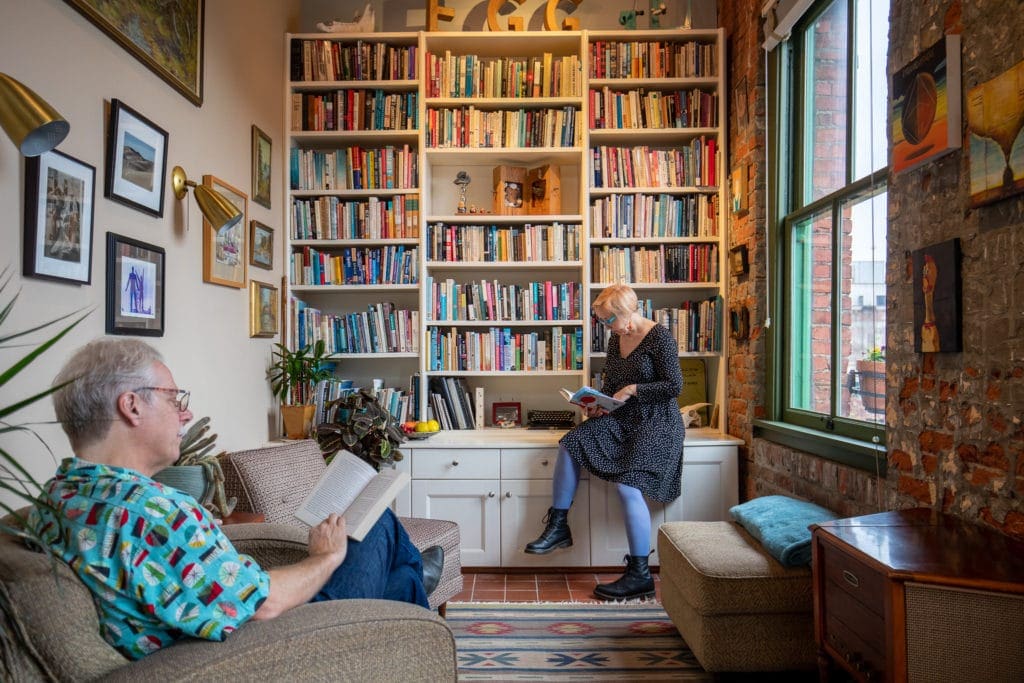 True, classic lofts in converted buildings will always be a rarity in Seattle, as we just don't have many older buildings left to be converted. Fortunately, we're still seeing new construction embracing loft layouts. Again, these are the exception, not the rule. Chasing that perfect Seattle loft home can be tricky, but that perfect urban abode is out there for determined buyers.
There is so much more to explore in each of the great lofts in this blog. Check out the listing pages and blogs for these Seattle loft homes for more photos and information. They are each so different, and sure to inspire you as you dream of your own Seattle loft home… if you aren't already living the dream.
Ready to go on the hunt for your own loft home in Seattle? Contact Team Diva to help you on your home buying journey.