Original Diva Kim Colaprete talked to Benjamin Cassidy last month for his article about how to sell a home during quarantine in Seattle Met. You know that we love to share our expertise, and this was a very timely opportunity.
With spiking infection rates in some areas, stricter measures are being enforced again. Team Diva was always committed to protecting our clients, so it wasn't a big change for us. However, late adopters of virtual open houses are scrambling again. We're sharing our expertise not just to help other agents, but also protect buyers and sellers. We all need to do our part, after all, even as we continue selling homes.
If you follow Team Diva, then you know we're digital home marketing wiz kids, and word gets around, it seems. Big thanks to Benjamin Cassidy and Seattle Met for giving us the chance to share our tips and help #flattenthecurve. Kim has tips for agents, buyers and sellers, with some visual aids. For the agents, we can sum it up this way:
Don't hog the screen
Schedule your tours creatively
Keep talking
Follow up
Divas In The News: Kim Explains How To Sell A Home During Quarantine In Seattle Met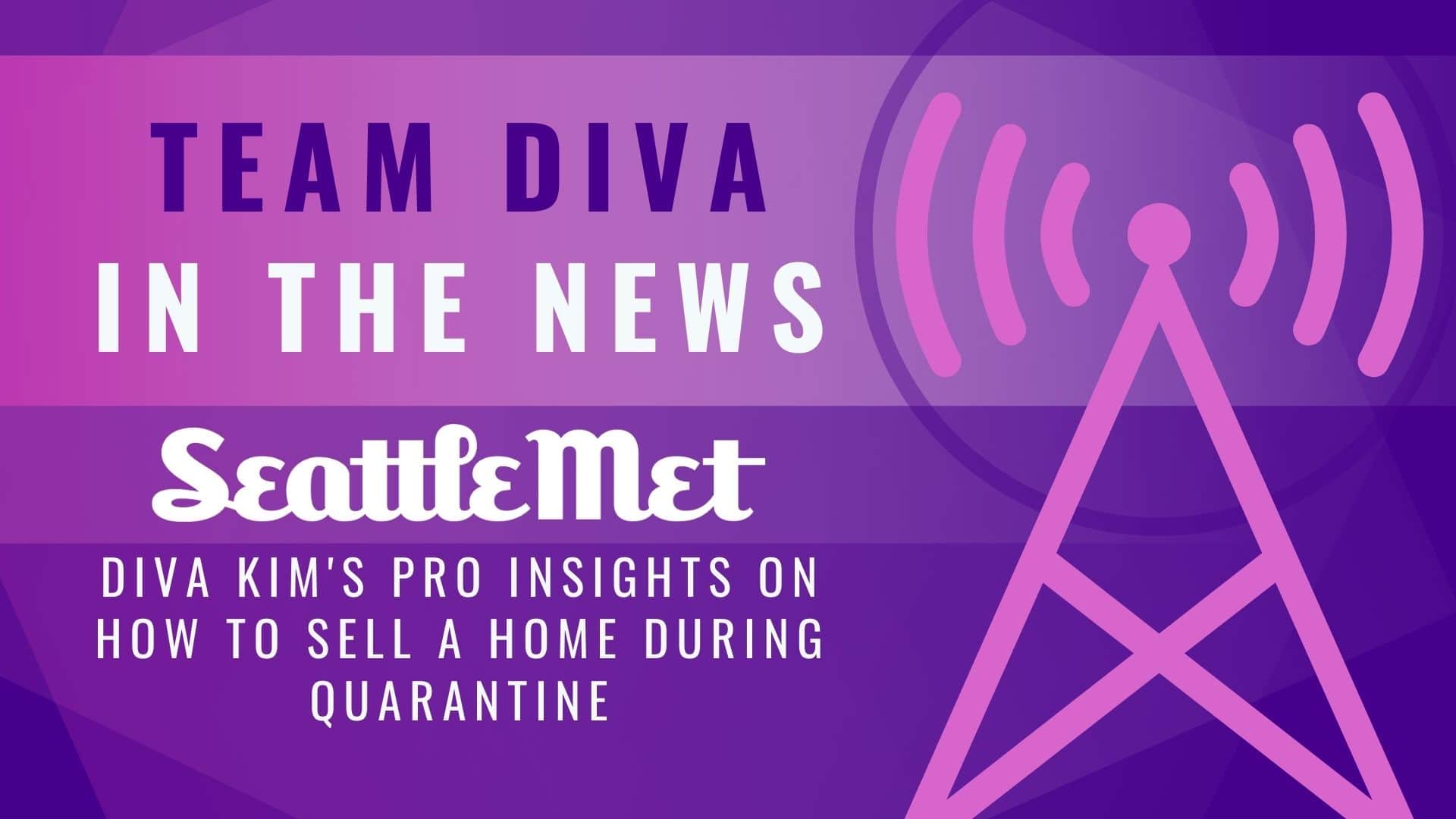 Before the Thanksgiving holidays, Governor Jay Inslee announced new restrictions to curb the spread of Covid-19. That included a ban of in-person open houses, which had briefly returned in early October. We were avoiding those anyways, because it just was never going to feel safe for everyone involved.
We stuck to smaller, scheduled tours, and those can continue. Agents who have held out in hopes that business will go back to normal sooner than later need to wake up. This isn't just about COVID, as Kim explained in the Seattle Met srticle:
"COVID or not, there's a ton of people who are still in denial about the fact that having a strong online marketing plan for your listing is something we need to be doing more and more," says Colaprete, citing the amount of people moving to Seattle from distant lands.
Cassidy also shares some of Team Diva's stock-in-trade: unmatched marketing magic:
Digital marketing has long been Team Diva's game. Colaprete's Seattle-based squad offers some forms of online content that buyers have come to expect—copious amounts of interior photos, drone shots of the property, three-dimensional tours—and some, maybe, they haven't, such as blogs for every listing and lifestyle videos.
The article points out how no one piece of virtual content can replace in-person tours, so you need to have a comprehensive approach. 3D tours can beautifully display a home's layout and proportions, but are still a little clunky to move through. Lifestyle videos allow an agent to feature the home's highlights, but aren't interactive. Virtual open houses can be interactive, but are never truly comprehensive.
You need a comprehensive plan to do it right. Here are our tips for selling a home during quarantine.
---
Sell A Home In Seattle During Quarantine: Tips For Agents
Don't Dominate The Screen

You are the narrator, not the star of this show. Don't make it a haunted house tour by remaining a disembodied voice, but don't dominate your videos and virtual tours either. Introduce yourself, make cameos, be professional, but stay out of the way.
Take a look at Kim's lifestyle video tour for our North Admiral view home. The home and the views are always the center of attention, but Kim gets to entertain and offer a glimmer of what it is like to live (and entertain) in this home. We have a running gag in our videos, where she brings goodies out of the oven that…really don't necessarily belong in it. The joke may have hit a new peak this time. Bon apetit!
Prime Time Showings

In days before COVID, open houses were generally weekend affairs. Today's prospective buyers attending a virtual open house don't need to travel or find sitters. We have held well-attended virtual open houses on Thursday nights. And unlike old open houses that run for 4-hour windows, these only take an hour or so, and then live on as recordings.
This makes things really flexible, and it can catch buyers' attention earlier in the week. That way, if they want to schedule an in-person tour, they have the weekend to do it.
Silence Is Not Golden

In traditional open houses, agents can stay out of the way and let buyers explore. On video, you are dictating what people see, and they will never see it in the detail they would in person. Hence, keep narrating, because without putting it in context, the video can be more disorienting than informative.
As the Seattle Met article mentions, our guinea pig for video tours was at a Wallingford home, listed by Roy. This was in the spring, right as things started getting locked down, but before the strictest mandates came in. We did this virtual open house to stay ahead of the curve, and it was a huge success.This home sold 12 percent over the listing price.
Follow Up With Virtual Open House Visitors
If you are running the show alone via social media,you may not be able to answer questions on the fly. Let watchers now that you will follow up to questions in comments after the tour. Of course, if you are working with a team, having one person leading the tour and one person answering questions is even better.
Sell A Home In Seattle During Quarantine: Tips For Buyers
Audience Participation Should Be Welcome

Hopefully, you are attending tours where the agents are responsive to visitor queries. Trust us, the agent is doing their best to cover all angles, but it's impossible to know just what you want to see. So don't be shy: Ask for an odd camera angle to get a proper look at a feature, or go ahead and inquire about that mystery cabinet.
Rewind And Revisit
The great thing about these virtual tours is the ability to go back and view them again wherever they are hosted. And because the agent may not have been able to answer things on the fly, if you ask questions, they may have answers in the comments afterwards. It just takes time for people working without team support. And if they didn't answer but you are still curious, follow up. The agent ought to be happy to answer your questions.
A Very Important Note For Sellers
If you are selling your home during quarantine, you need to be out of the house. However, if your agent is doing virtual tours (and they REALLY need to), then keep your Wi-Fi connected once you've moved out. Cellula service can be spotty, and you should not rely on your realtor's carrier to be faithful when they do a tour. Make sure they have access to reliable WiFi, unless you want a patchy feed to instantly age your home ten years, or lose an audience because of blackouts.
Bonus: Staging Is Critical
As long as we're diving a little deeper in this article, let's talk about staging.
Sellers and agents who want to cut corners when trying to sell a home during quarantine may think, "If it's virtual, staging is less important, right?" Nothing could be further from the truth. To get buyers to commit to seeing a home in person when it's no small commitment to do so, they have to be charmed. Photography and 3d tours must capture your home in its absolute best light.
Check out our Matterport tour of a recent listing in North Admiral. This home is beautifully designed, and having decor that is complementary but uncluttered is vital to having a tour that really captures its essence.
---
We Have Lots More Advice For Sellers, Agents And Buyers During The COVID Pandemic
This isn't the first time we have dispensed advice on how to sell a home during quarantine. Not by a long shot. We launched a whole bevy of guides at the very beginning of lockdown, and we've been featured in other media since then. Here's some of the key content collected in one place.
Kim and Chavi Talk About Adapting In The Time Of COVID On The Pursuing Freedom Podcast: We were just hotting our stride with virtual content, and teaching others how to manage, when Kim and Chavi were invited by Erin Bradley to speak on Pursuing Freedom. Get the recap of the podcast here.
Buying In A Hot Market During A Pandemic In Seattle Met: Our team has also been helping buyers navigate this intense market, and Seattle Met featured a Diva Dweller duo in a July article. Read the recap here.
Managing a Real Estate Organization During COVID-19 On West+Main Podcast: Kim and Chavi chatted with fellow real estate pros Stacie Staub, Vanessa Bergmark, and Anne Jones on the West + Main Podcast. The crew delved into numerous topics selling a home during quarantine. From layered marketing and extra seller prep, to managing showings and leading one's team through a crisis, this was one powerful podcast. Read the recap here.
More Guides For Home Buyers And Sellers During COVID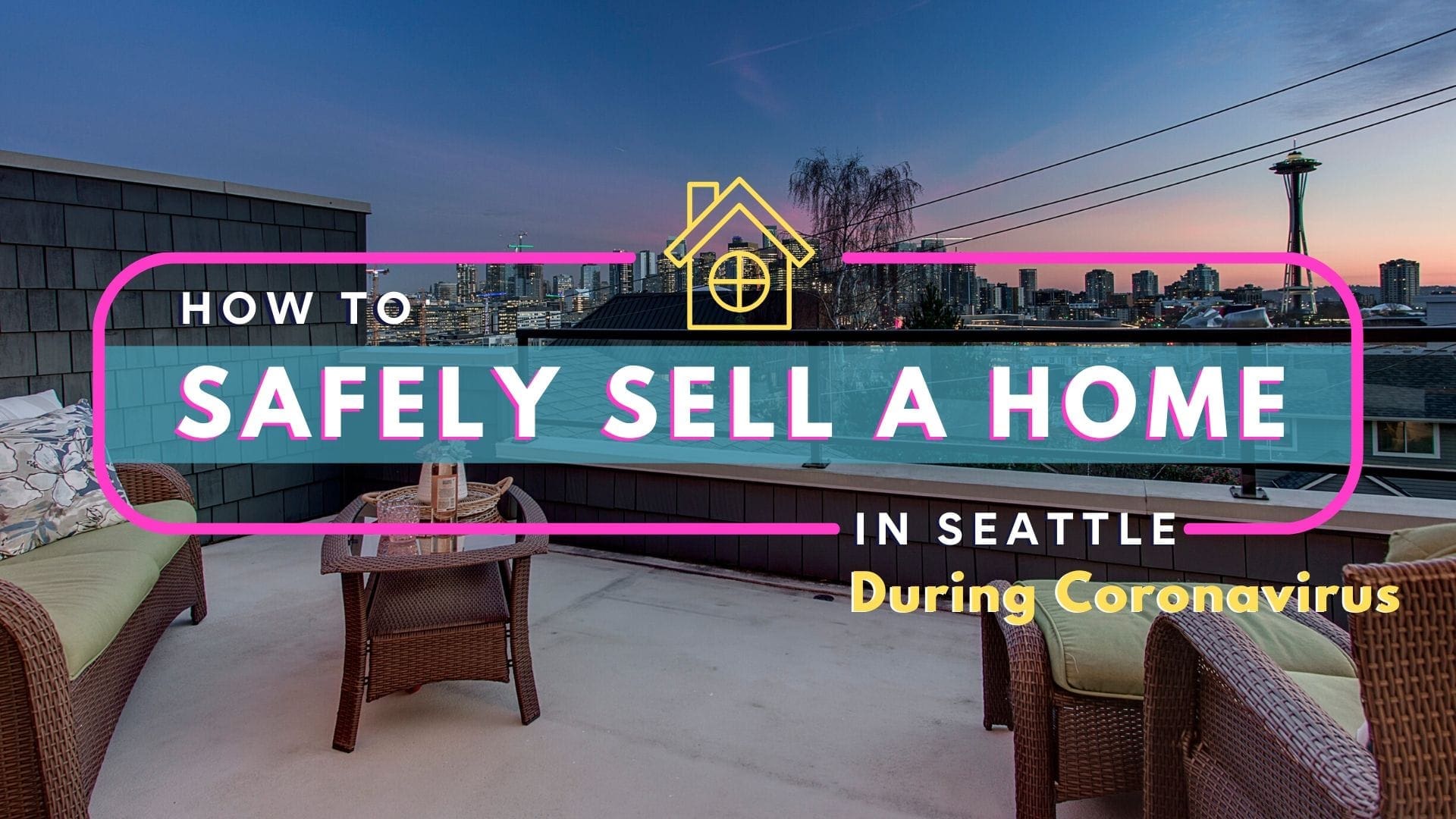 Check out our original guide on how to sell a home during quarantine safely, from back in May. We were taking extra precautions even before they were mandated by the state, and we're so glad that we did. We were always prepared for new rules, and more importantly we kept our buyers and sellers and fellow agents safe.
This guide is like a redux of our complete home sellers guide, with extra info about COVID-era precautions. Selling a home is stressful as it is, and this will help give you peace of mind.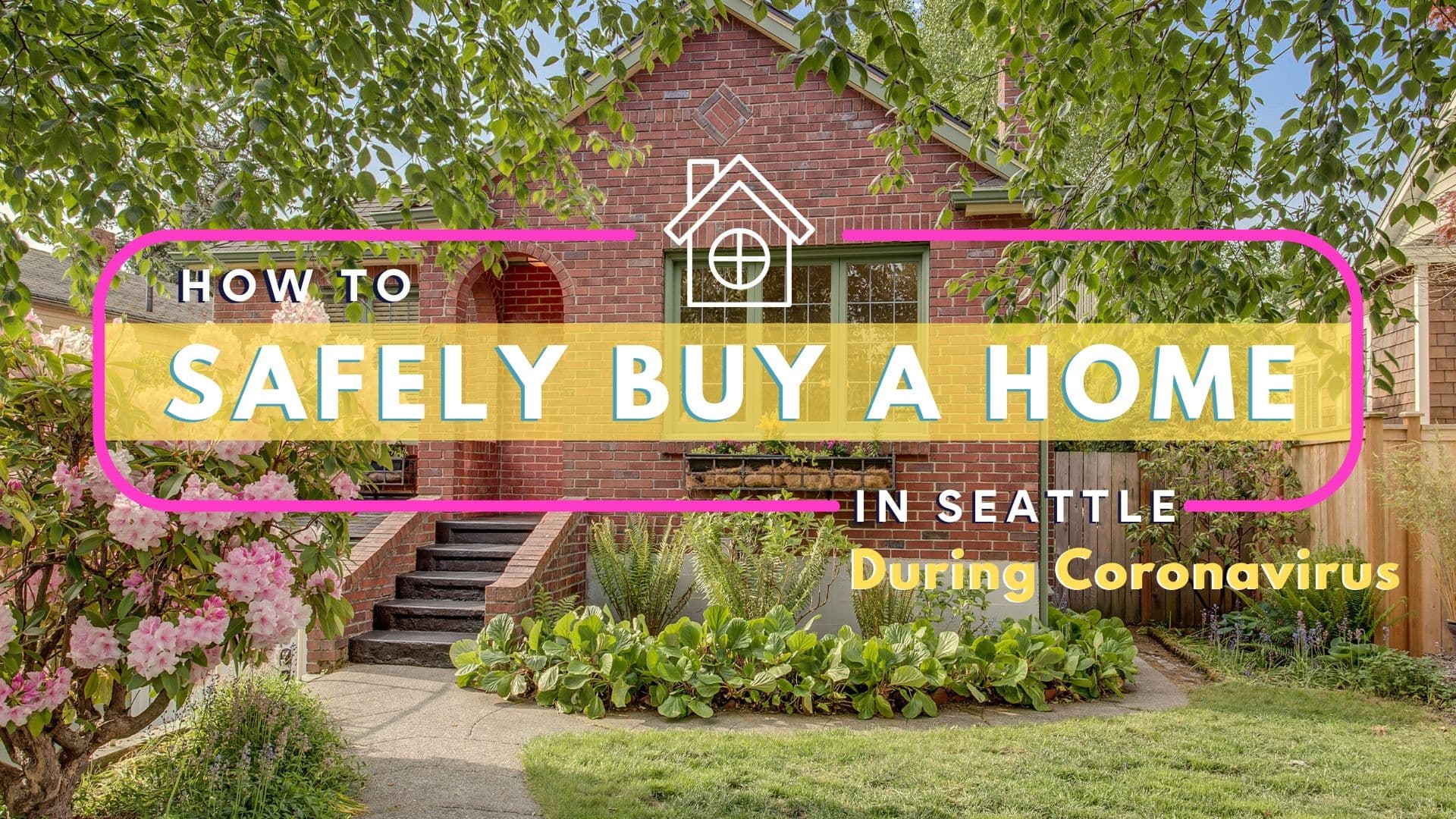 Home buying is already stressful, we know, but we're here to help. This crisis has drastically affected inventory for single family homes, so buyers looking for that are under even more pressure. Making sure you start your search fully prepared and informed is key to success. Read our full guide about safely buying a home during quarantine.
---
Thanks again to Seattle Met and Benjamin Cassidy. We truly appreciate the opportunity to share advice on how to sell a home during quarantine in Seattle, especially as we enter the critical winter months ahead. Be safe, Divaland!
And remember, fellow agents: Don't hog the screen, schedule creatively, keep talking and follow up if you want to make an effective tour to sell a home during quarantine.