Every year, Seattle has amazing holiday markets around town that allow you to truly shop local. (And we loooove when Divaland shops local.) You can see a calendar of Seattle Holiday Marlets at www.seattlepopupmarkets.com, but…it's a lot to take in and it isn't even a complete list. We have picked a lucky seven this holiday season for finding the perfect gifts. They range from BIG fairs to smaller community affairs.
Urban Craft Uprising at Seattle Center, December 6-8
The premiere Seattle holiday market for local vendors is hosted by Urban Craft Uprising. Opening night is a ticketed event, which feels like a swank shopping party…and less crowded than the weekend. Seattle Center Exhibition Hall will be packed with dozens and dozens of local vendors and artisans. No tickets necessary on Saturday, December 7 and Sunday, December 8. Come and explore so much PNW creative goodness. (FYI: The Exhibition Hall is below Pacific Northwest Ballet's HQ at 301 Mercer St.)
BONUS: Winter Market in South Lake Union, December 11 and 12
UCU will also host a two-day outdoor Winter Market at Van Vorst Plaza (426 Terry Ave. N, Seattle, WA 98109). There will be different vendors each day, so if you can make it to both, expect new goodies on day two.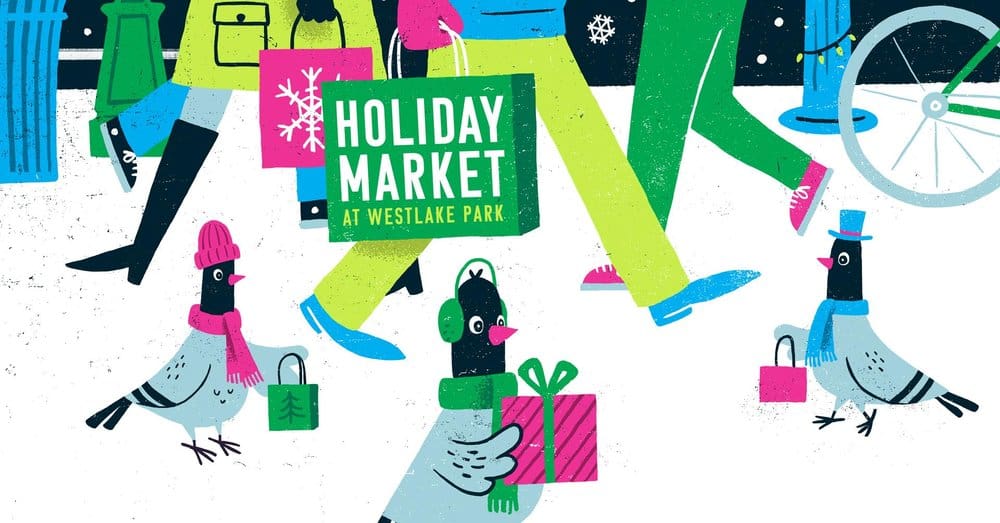 DOUBLE Bonus: The Westlake Holiday Market, Every Weekend!
UCU and the Downtown Seattle Association are partnering again to curate holiday markets each weekend in Westlake Park. Each weekend brings new vendors. For transit riders, it's an ideal, centrally located place to shop local. And for those driving in to shop at Pacific Place, an escape from the mall to locally produced treasures is just a block away. The Westlake Holiday Market runs noon to 7pm every Friday through Sunday. The last day is December 22.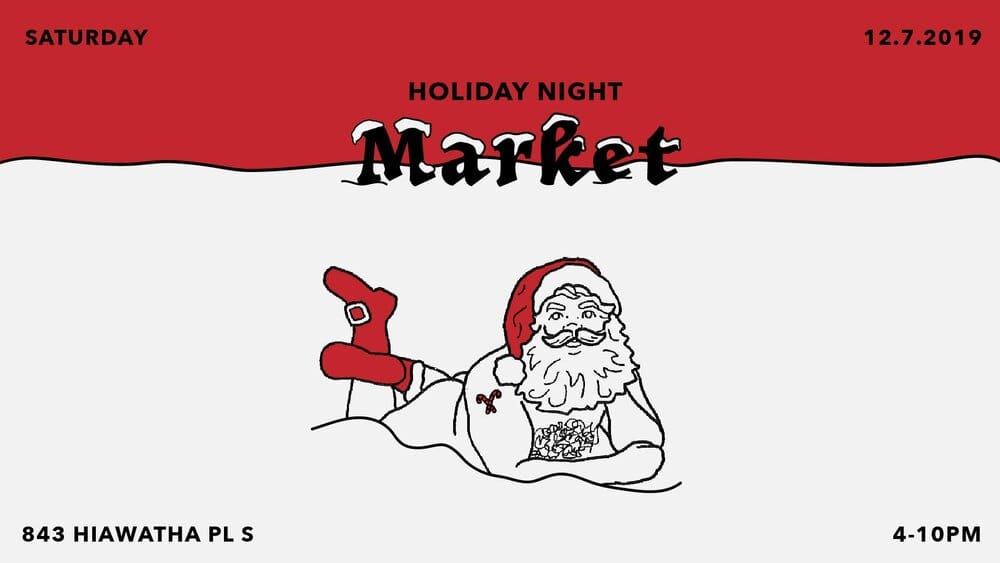 Holiday Night Market at Hiawatha Lofts, December 7
This one-day-only pop-up market doubles as an LGBT-friendly winter soirée. It's a co-production by Market Pop Up and Hiawatha Art Club at The Hiawatha Lofts in Atlantic. You'll find a little of everything, ceramics, plants, jewelry and of course art objects! And as the production teams puts it, the market "focuses on supporting makers, curators, and artists, especially those within the LGBTQIA+ community."
The holiday market runs from 4pm to 10pm. After the booths close up, there will be an after party. It's gonna be a fun, full night.
Witches' Night Out Yule Market, December 13
This one-night-only market is specially curated for the metaphysically minded. It is also a fundraiser for local performance troupe, The Cabiri. There will be artisans and mystic merch galore. The event is free, but suggested donations ($1-$5 dollars) will get you some raffle tickets. Among the frenzy of holiday shopping, it promises to be a chill night celebrating the approaching solstice. The event is 5pm to 10pm at Arcadia in Ballard (943 NW 50th Street).
Annual Duwamish Native Art Market, December 13-15
Some Seattle Holiday Markets are about more than shopping. They are about connecting with local history and heritage.
If you want that, get over to the Duwamish Longhouse and Cultural Center in West Seattle for their annual Native art market and gift fair. It's free and family-friendly, and very focused on gorgeous Duwamish handicraft. Be sure to get some delicious fry bread to nosh while you peruse the art, bead work, wood carvings and more, from 10am to 5pm. The Longhouse is at 4705 West Marginal Way SW.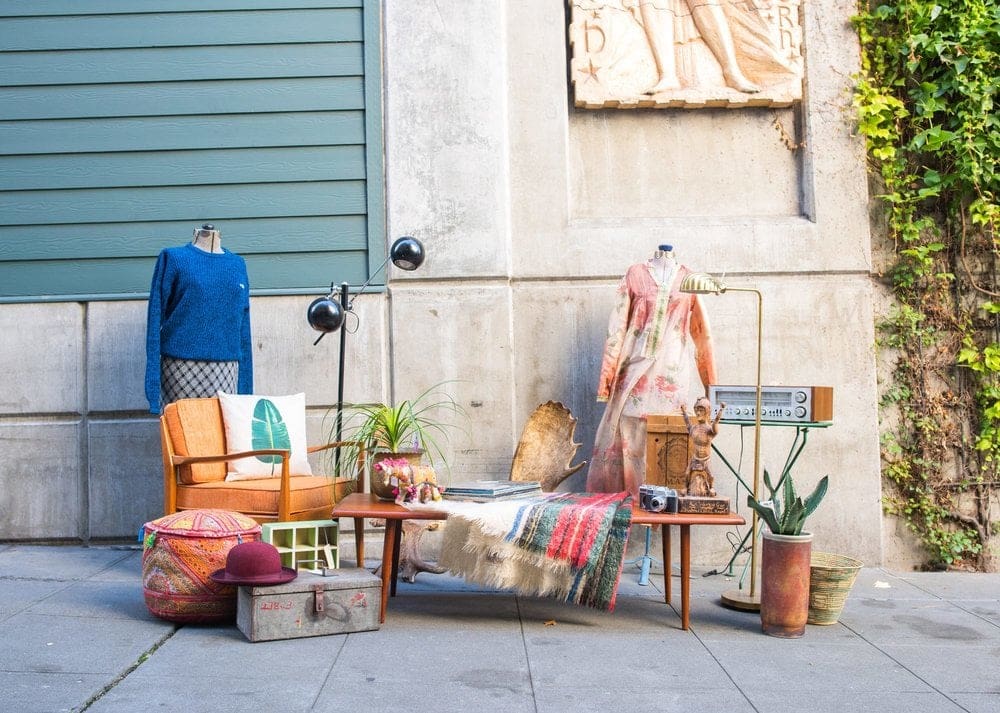 SODO Flea Market at Epic Antique, December 14
The second weekend of December brings a smaller pop-up market in SoDo. The SODO Flea Market from 10am to 4pm gathers 50 local artisans and boutiques. They'll be offering vintage threads, handmade goods, antique treasures and more. In addition to the edible treats made by some vendors for you to take home, there will be food trucks. And this is another pet-and-family-friendly event, so bring the whole gang. (Epic Antique is at 3701 7th Avenue S)
Renegade Craft Fair at Hangar 30, December 14-15
The second weekend of December also brings the massive Renegade Craft Fair in Magnuson Park, from 11am to 5pm. Over 200 vendors will fill Hangar 30 in beautiful Magnuson Park. It will be an ecelecic mix of national brands and lots of locals, too. It's family friendly (and pet-friendly) but adults can sip warm seasonal cocktails. (And if you imbibe, don't worry. There will be food trucks to keep you on your best shopping game.) See the Facebook event page for more deets.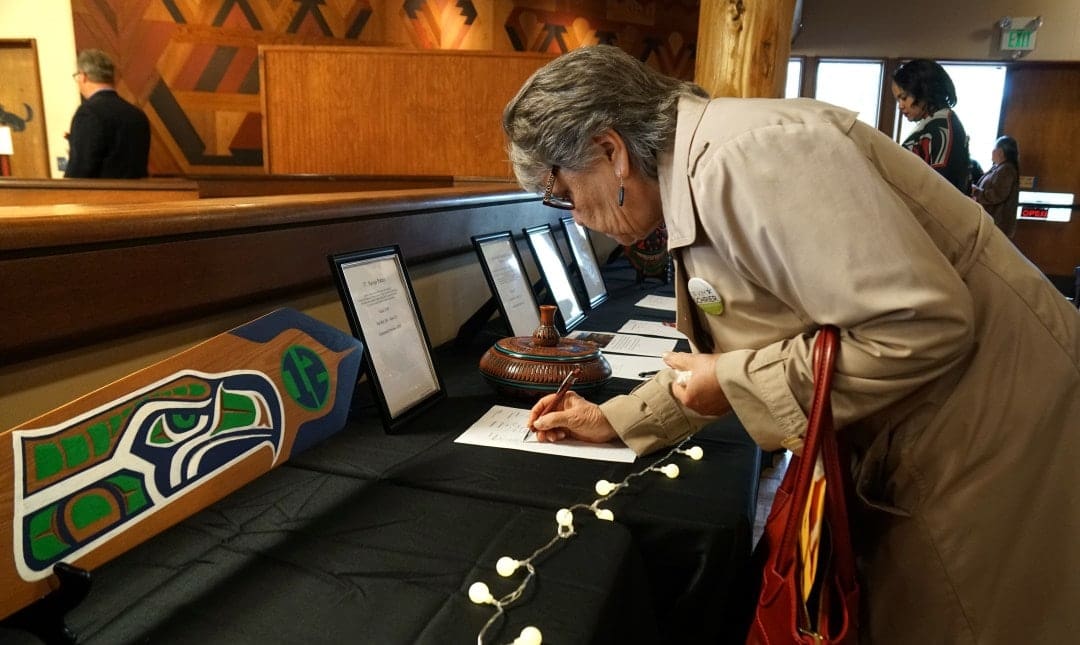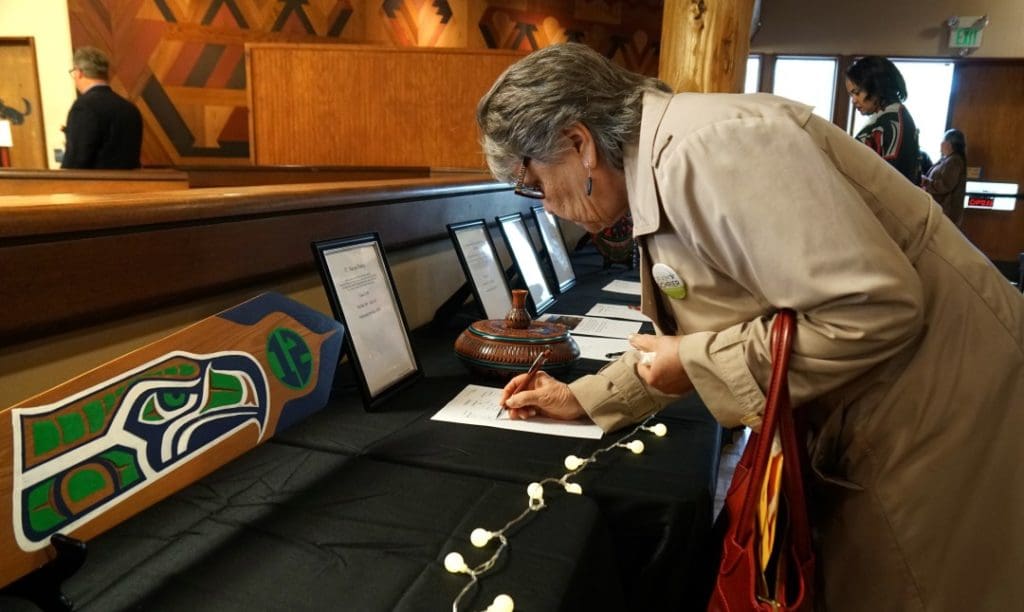 Holiday Art Market at Daybreak Star Center, December 20-22
Daybreak Star Center is a treasure. It is one of the only institutions we have to celebrate and preserve the history and culture of indigenous peoples of the Pacific Northwest. And it is in Discovery Park in Magnolia, one of the most naturally gorgeous places in Seattle.
On the last weekend before Christmas, visit the annual Holiday Art Market. There's something for every price point, with clothing, jewelry, sculpture, art prints and more from creatives of many tribes. There will also be wood-fired salmon lunches and Indian tacos available for purchase, and free entertainment by Native performing artists at 1pm. As far as Seattle Holiday Markets go, this one feels most like a total outing, thanks to the beauty of nature, art and performance in one place.