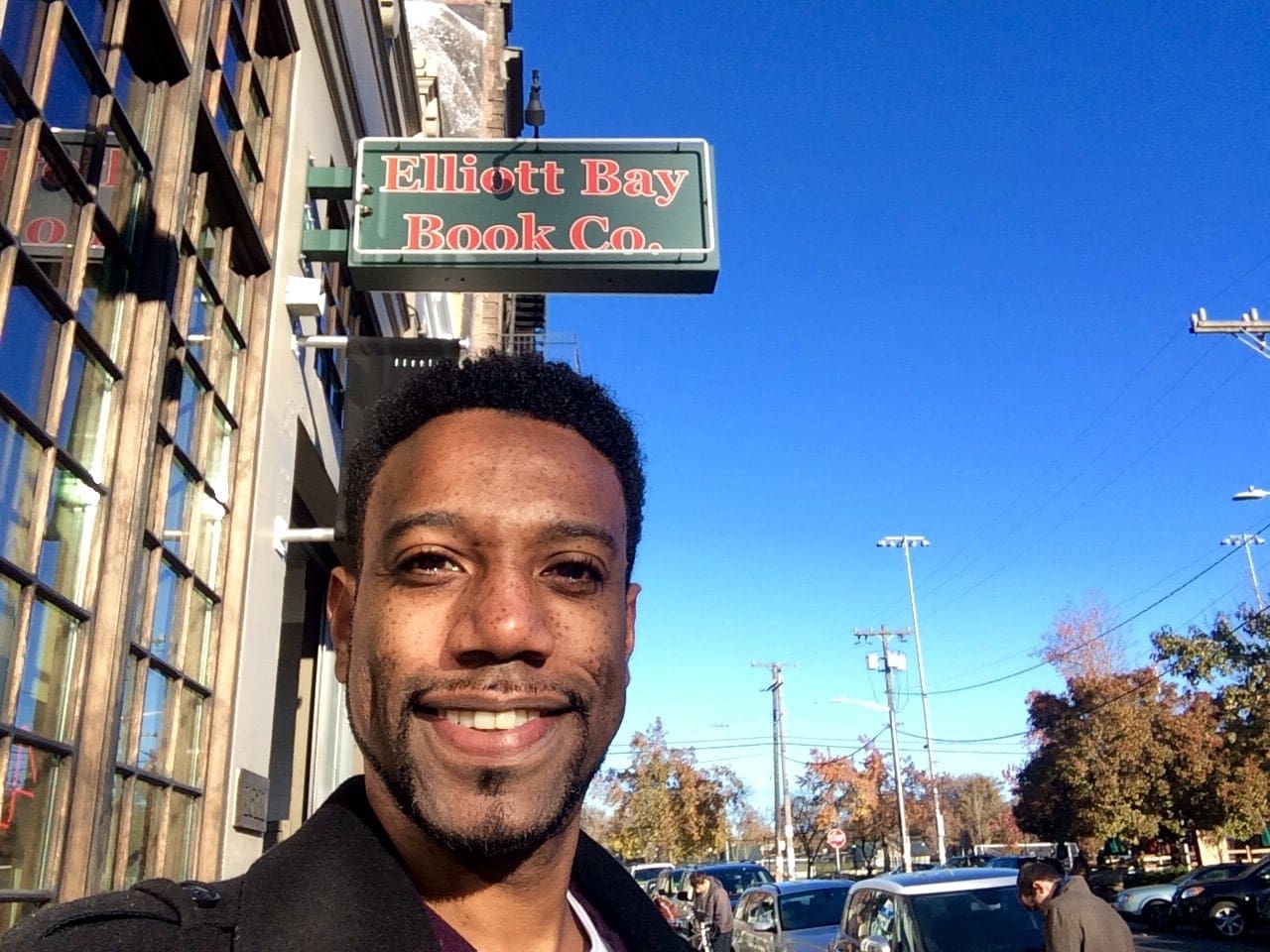 Small Business Saturday is coming to a hood near you, so it's really time to shop local. Dollars spent in these local businesses stay more in our community. These small shops are often some of the biggest and most consistent supporters of their communities. They donate to the local schools, the social clubs and local programs that directly impact the people of their communities.
Show your support and take a break from the big box retailers to spend your money with the people right in your backyard. Since I live and work on Capitol Hill, I have made a list of local businesses that we should all get out and support this holiday season. But no matter what neighborhood you live in, I encourage you to walk your block, and show the people building up your neighborhood some love.
Clothing And A Little More…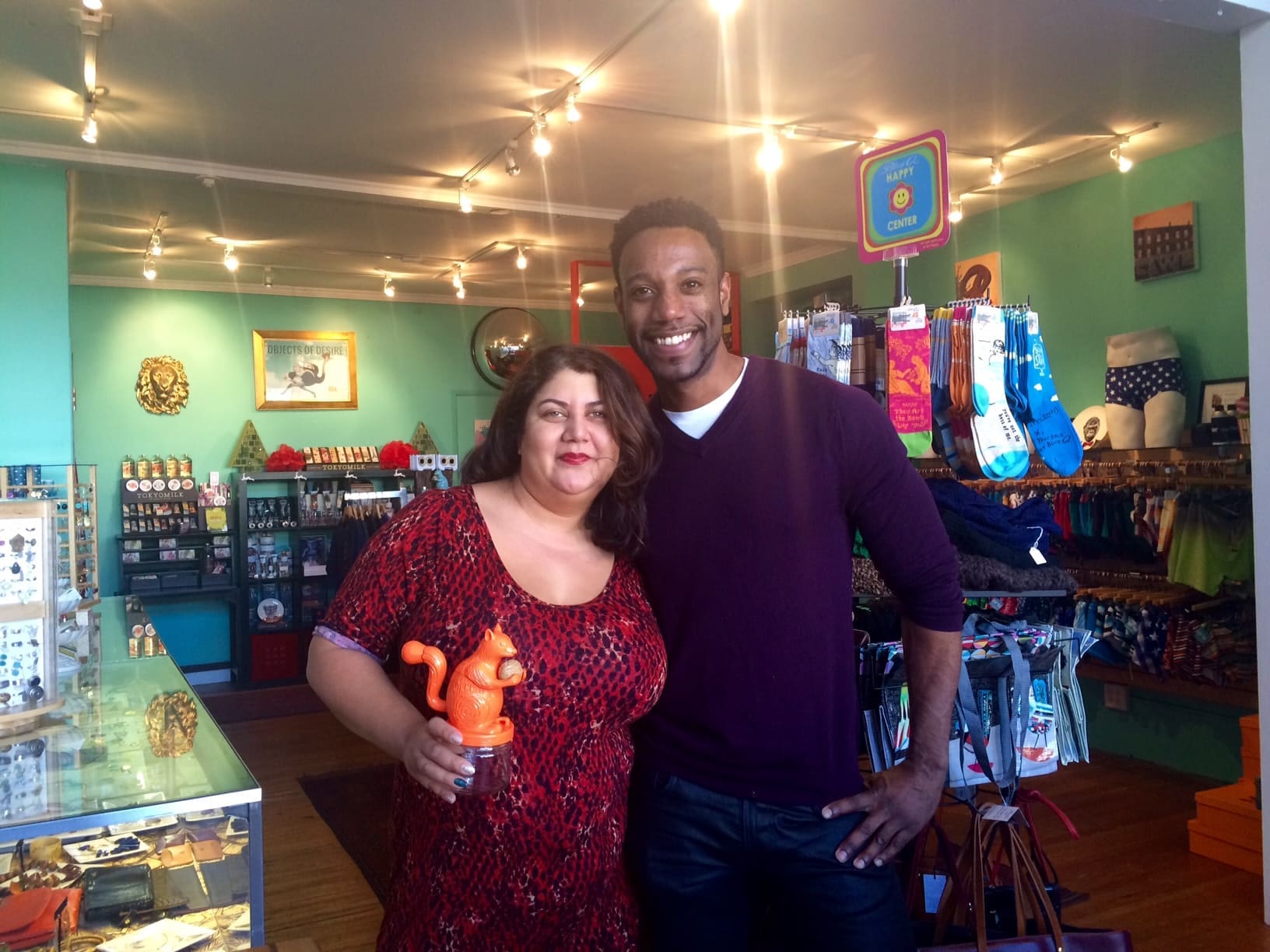 Retail Therapy– 905 East Pike St
They have it all clothing, cards, gifts, jewelry and art. Wazhma and her staff are always ready to help you choose the perfect item no matter what the occasion.
Le Frock – 613 E Pike St
Wow, over 2o years on Capitol Hill.  Vintage and modern designer clothing to keep you looking like a million dollars.  One of the things I love about this store is that they have clothing for all types of people.
Throwbacks NW– 1205 E Pike St
Home to The Hill since 2008 they are THE place to get hooked up with streetwear and vintage/deadstock apparel & headwear.
Veridis– 1205 E Pike St
Veridis has been supporting and featuring local independent designers in men and women's fashion on the hill since 2008.
Revival– 233 Broadway E
Clothing, art and home goods for a one stop shopping experience.
Take 2– 430 15th Ave E
A long time business on the hill selling new and recycled clothing, jewelry and accessories since 1984.
Fleet Feet Sports– 911 E Pine St
Selling excellent gear for all types of runners and walkers. A community pillar, they also have resources available for people interested in joining or supporting the the running/walking community.
Furniture And Home Goods
Homestead Seattle – 501 E Pike St
You are going to need to make an appointment to see the rare pieces and vintage/antique finds in this store. But it's worth a look.
Retrofit Home – 1103 E Pike
Couches rugs and just about everything else under the sun. It's a small local version of Bed Bath and Beyond but a lot more fun.
More Fun Shops…
Sugarpill– 900 E Pine St
Where else can you go have a cold medicine made just for you and your symptoms while you wait? Sea salts, bitters, and specialty items you will only find in a store like this. Karyn works hard to procure fun and interesting items to melt your heart and promote wellness.
Vajra– 518 Broadway E
This is another longtime Capitol Hill Shop. For 26 years they have been on The Hill providing us with incense, singing bowls and essential oils to awaken your spirit and calm your soul.
Elliott Bay Books– 1521 10th Ave
They have made themselves right at home since moving from Pioneer Square to Capitol Hill.  I must say I am beside myself with glee when I walk in there to see people reading and buying books and not staring at their devices… well not that much.
Wall of Sound 1205 E Pike
New, used, and hard to find cds and lps.  For you young ones just google record player and compact disc then come hear authentic sound.
Gamma Ray Games– 501 E Pine St
Buy games, play games, or make up a game.  One of the best spots in the city to buy tabletop and role playing games. You can also get a group together and play in the lounge, better yet meet some new people and join a group of strangers.
Gifts For The Naughty …
Babeland– 707 E Pike St
Cute and colorful are the ladies that run this store. They give back to the community when called upon. Always the the first to donate time, money, and goods to a good cause, so go and get your goodies from them this weekend.
Doghouse Leather  715 E Pike St
This is probably the only business on the list that started in a closet in a bar. They grew from a coat closet at The Cuff Complex in 2006 to opening their own thriving store around the corner in 2010. Check them out because sometimes you don't know what you want until you take a walk on the wild side.
Keep it up!
I know this is not an all inclusive list of all of the fantastic businesses that make up Capitol Hill, so if I left something off that you would like to see let me know and I see about having it added to the list. Have fun out there and enjoy meeting the people in your neighborhood. And don't forget its not just for today but show your support all year round.
Cheers,
Rocky