The Holiday season is crazed, absurd, full of contradictions and over-stimulation. Amidst it all, we need world-class performances that leave us in tears of laughter, joy and catharsis. The Holiday Season brings out the best and worst in us, and these must-see Seattle Holiday Shows explore it all.
We are set to see four stage-acts, including the Seattle holiday institution herself, Dina Martina—but not at Re-Bar! We round out this list with some other spectacles, which we especially recommend if you are new to town or to Divaland.
The Diva's Must-See Stage Acts


When we saw that Dina Martina would not be at Re-Bar this year, we gasped. (Or, as Dina would say, "We jasped.") She began her holiday show tradition there over twenty years ago. This year, however, Ms. Martina (a.k.a. "The Second Lady of Entertainment") will be coming to the ACTLab at ACT Theatre.
You'd think after all this time, one person's Christmas act would get stale, but not Dina's. EVERY YEAR, she finds new ways to break your heart and split your sides, and the crowds come running. Who but Dina could keep this holiday so evergreen fresh, year after year? As far as Seattle Holiday Shows go, this one is absolutely essential. Read more and get tickets online.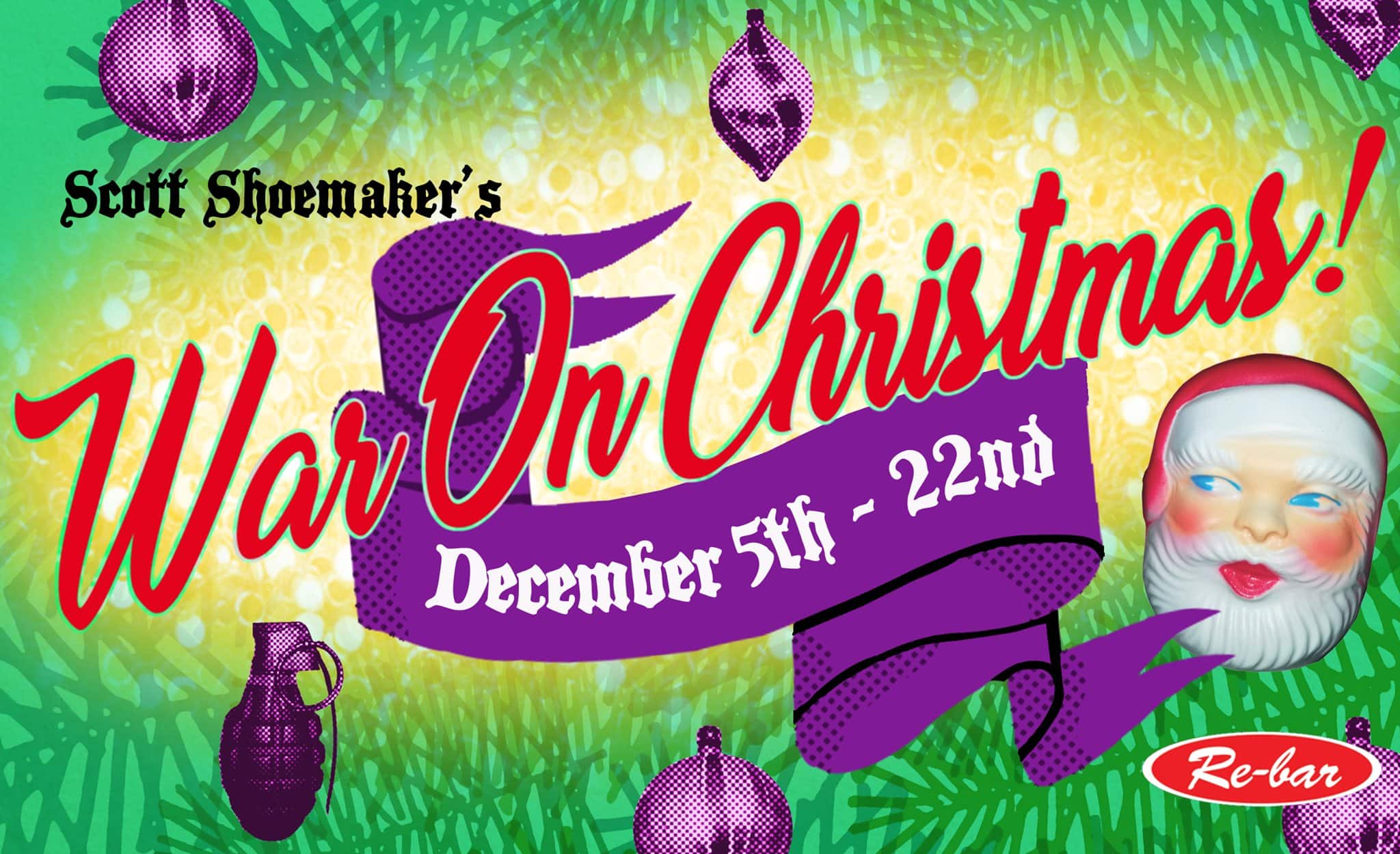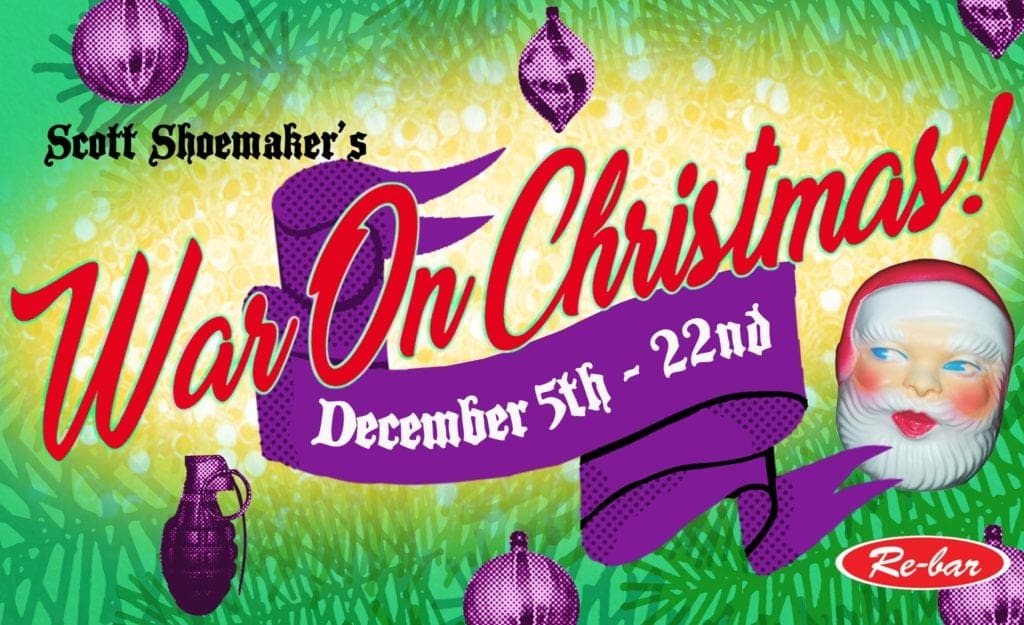 The future of Re-Bar is uncertain right now, (*jasp*) and Dina has moved on to ACT. But never fear! A new holiday tradition has emerged at this bastion of old Seattle weirdness. Last year, comedian Scott Shoemaker premiered his War on Christmas, and it's back by popular demand.
Shoemaker may be just emerging in recent years, but his comedic cabaret chops are major league stuff. Devotees of the queer theatrical and comedic scene may know him best as Ms. Pak-Man. For the War on Christmas, he'll be joined by other favorite Seattle icons, such as Ade A Connere and Waxie Moon. You'll laugh. You'll cry. And you'll be glad that Re-Bar stopped being cash only. Read more on the Facebook page.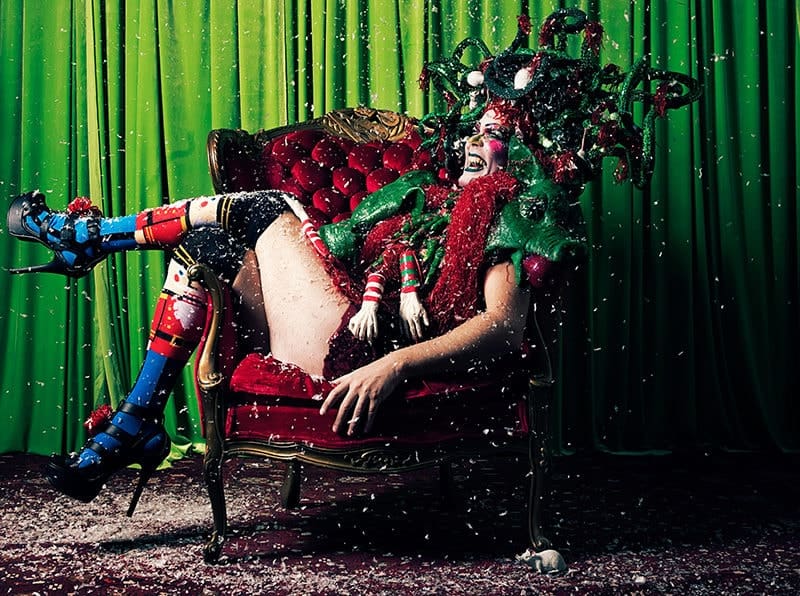 This special night was featured on our Sweater Weather Arts Guide, but you better believe we're plugging it again. Taylor Mac is an incredible, truly original artist. Like the other performers on this list, Judy (that's Mac's preferred pronoun) is able to take the cliches of Christmas (or just about anything) and give them new life.
Holiday Sauce is a two-night-only engagement at The Moore Theatre. In the words of co-sponsor STG, it's "Christmas as calamity," with design by Machine Dazzle and a live band to "reframe the songs you love and the holidays you hate." Read more and get tickets.
Hometown hero queens Jinkx Monsoon and BenDeLaCreme have charmed the whole world. Fortunately for us, they keep coming back and sharing the love. Last year, they teamed up to add to the roster of Seattle Holiday Shows with To Jesus, Thanks for Everything. They are back with a totally new show this holiday season "in a high-spirited scramble to maintain your interest!"
All I Want For Christmas is Attention is being toured internationally through December, but the queens are home for Christmas. Give them a big, warm welcome at The Neptune. Read more on STG's official page.
Other Seattle Holiday Events Around Town
For years, Homo For the Holidays has been bringing together drag and burlesque performers for an irreverent take on the holiday special. (DeLa and Jinkx were part of the founding cast.) This year, the troupe carries on the tradition under a slightly different banner, Jingle All The Gay. They're also bringing in some out-of-town talent, including Reuben Kaye (UK) and Lola Van Ella (New Orleans). Read more and get a full cast list on the official page.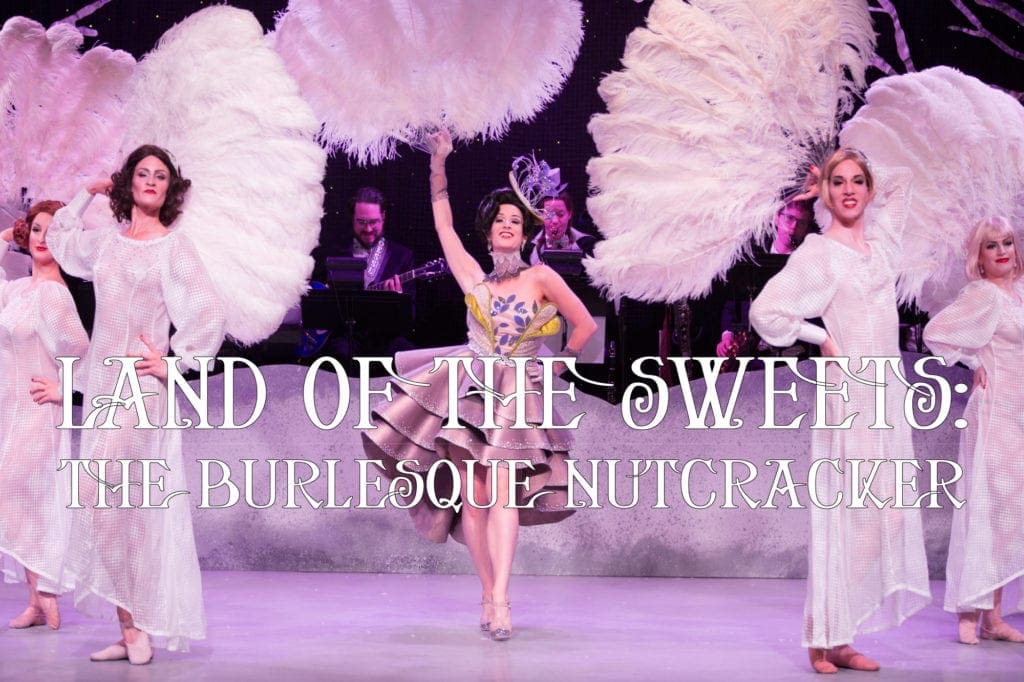 Want more burlesque to sweeten the season? Burlesque luminaries Lily Verlaine and Jasper McCann present the annual Land of the Sweets at The Triple Door. It's a bawdy makeover of Tchaikovsky's perennial spectacle (which, bless it, helps keep the lights on at Pacific Northwest Ballet year-round). The music gets a jazz twist, and the dancing…well, it ain't Balanchine. In their words:
"All your favorite characters will be back, including Lily Verlaine's steamy Sugar Plum Fairy, Tory Peil's vivacious "toreadora" Hot Chocolate, the light-juggling magic of Babette La Fave, and the ever-loveable Snowflakes… not to mention our 9-piece jazz orchestra, The Nutcracker Nonette!"
It's the steamiest of Seattle Holiday Shows, sure to keep you warmer than a Hot Toddy. Get tickets and read more on the Triple Door's website.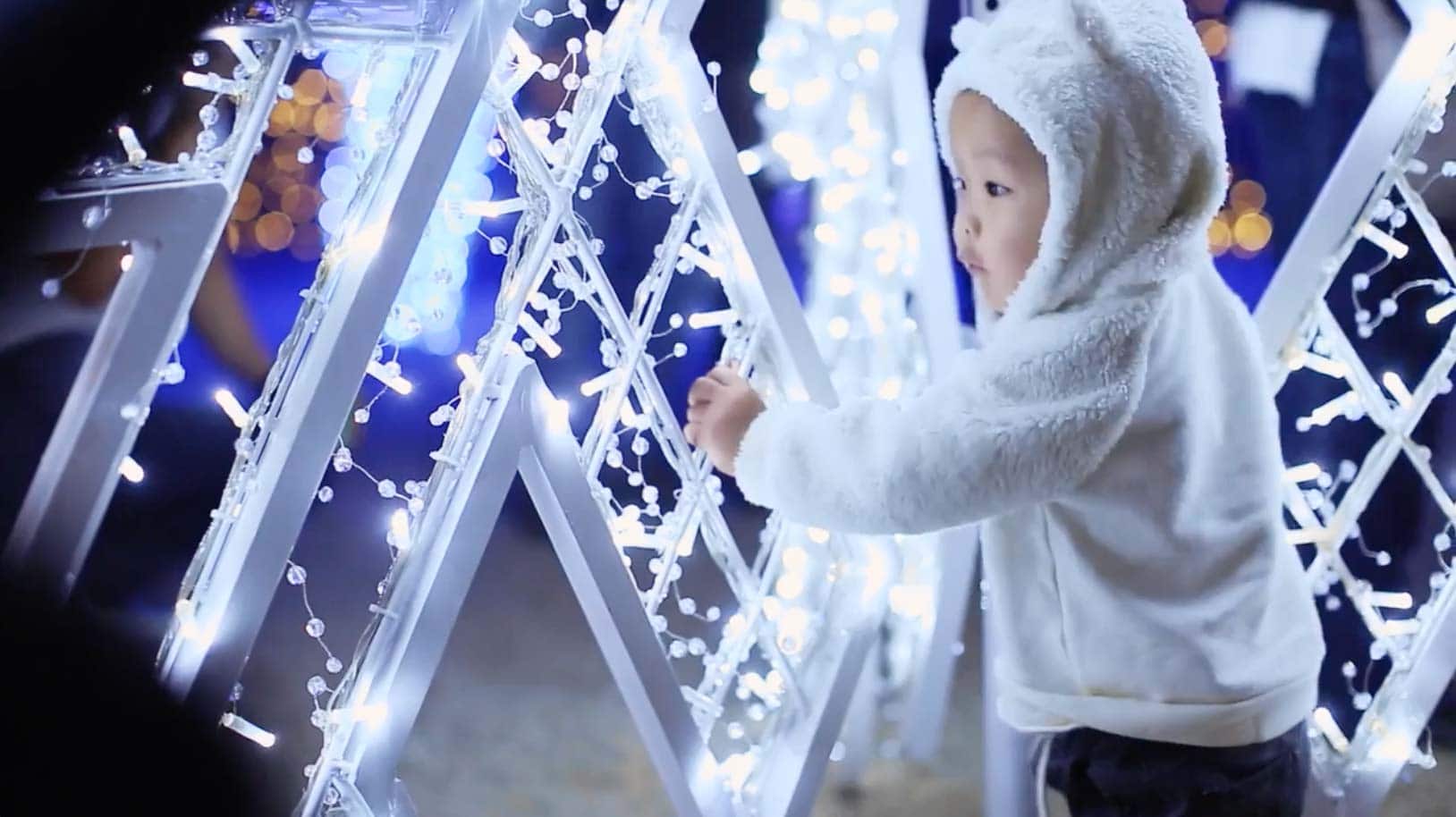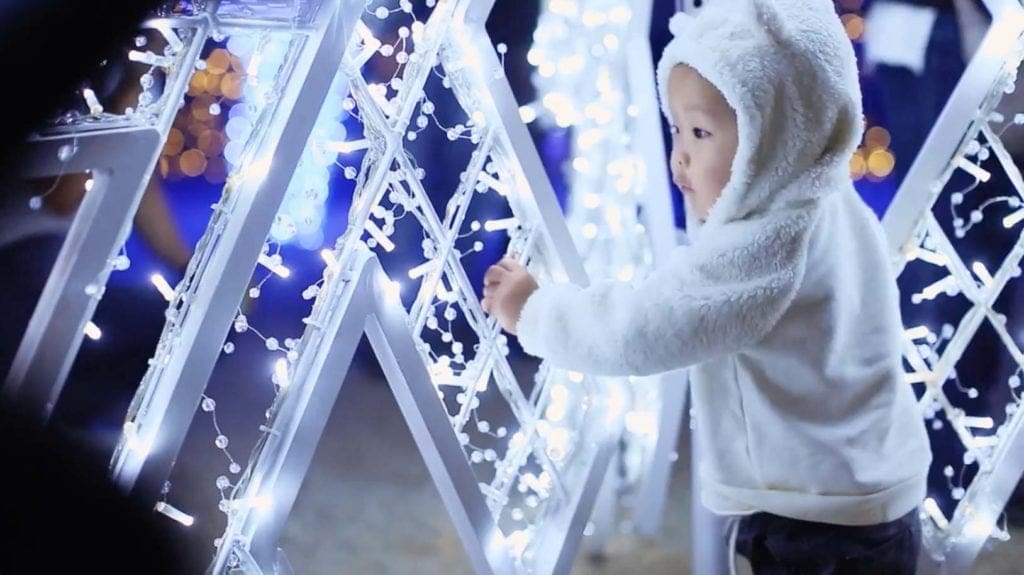 If it is PURE spectacle you are after, Enchant Christmas is the place to be. You can probably see T-Mobile Park from low-earth-orbit at night because of all the lights they use to create an "enchanted" maze and more. This event is definitely designed for families with kids, but all ages will be dazzled by the artistry. (Just try to not think of what the electric bill must be.)
Enchant Christmas is especially magical for those who love to ice skate. The skating trail is a stream of ice winding among towering displays and glowing arches. After making the loops, you can shop at the Christmas Market and get a picture with Santa. Read and see more online.


Last but not least, there is the ultimate Seattle Holiday tradition: The annual Christmas Cruises, now over 70 years running!
Throughout the month, Argosy Cruises will be lighting up Lake Union and Lake Washington with their light-decked Christmas cruises. Maritime merrymakers of all ages love it. And the Follow Boat (paired with the main Christmas Ship) is ages 21+ for those who want to make it a festive booze cruise.
"But Divas," you might ask, "does this really belong among Seattle Holiday Shows if it's just a cruise?"
Ah, but there will be shows as well. In fact, the different departures and destinations for the cruises bring merriment around the lakes, with live performances by Chorus of the Sound. The ships park by waterfront communities and stage free concerts for folks on shore. Read more and see the schedule for the festival on the official page.
---
In addition to Seattle Holiday Shows, we also have our list of seven Seattle Holiday Markets this year. Celebrate local, and shop local, too. Happy holidays, Divaland.