We at Team Diva love getting cozy over the fall and winter, but we're also cultural omnivores. And Divaland is full of arts lovers, too, who love to get excited about upcoming cultural events, especially during sweater weather. This year, instead of our annual Fall Seattle Arts Guide, we're looking ALL the way through winter. Get your calendars out and start saving dates, Divaland, because there is so much to see.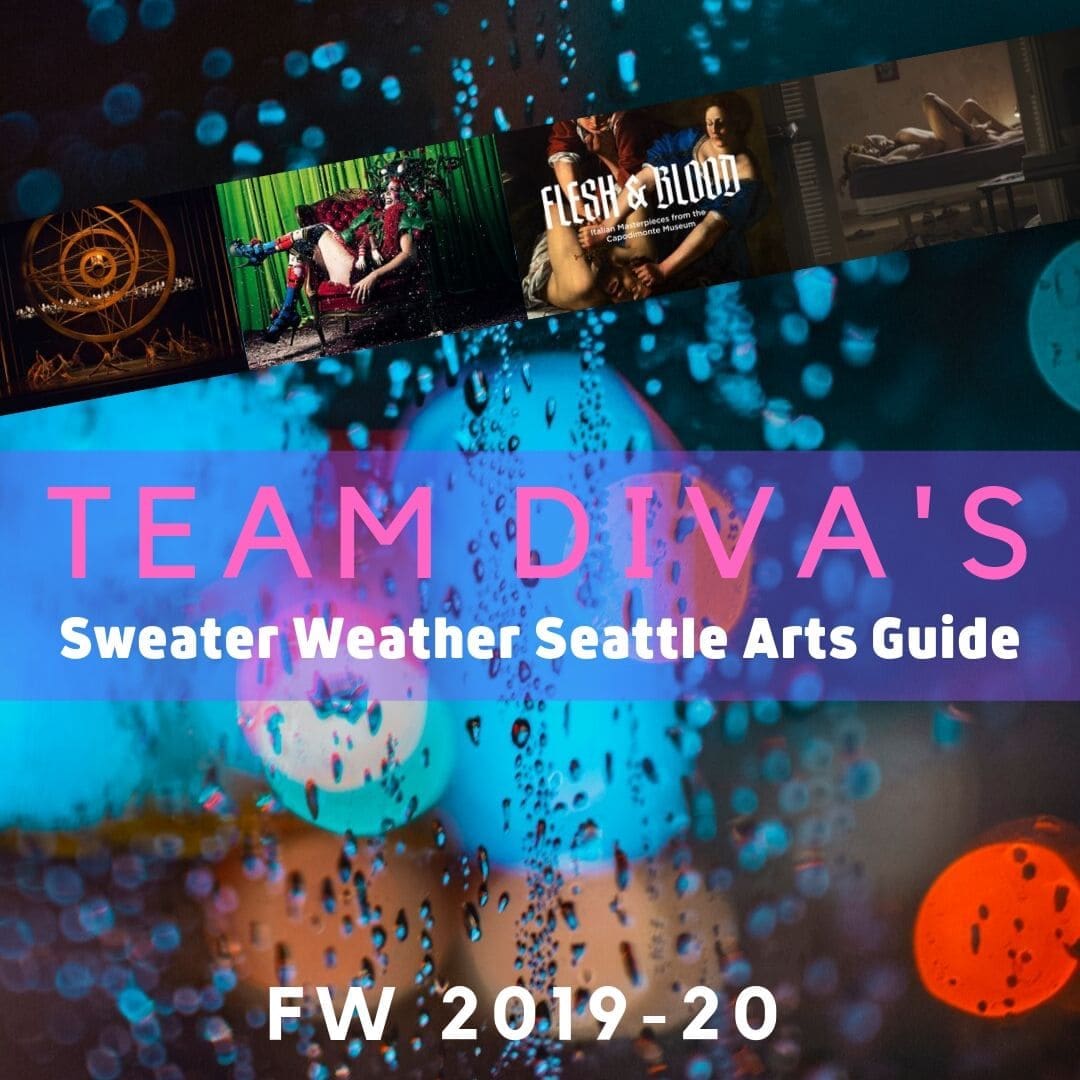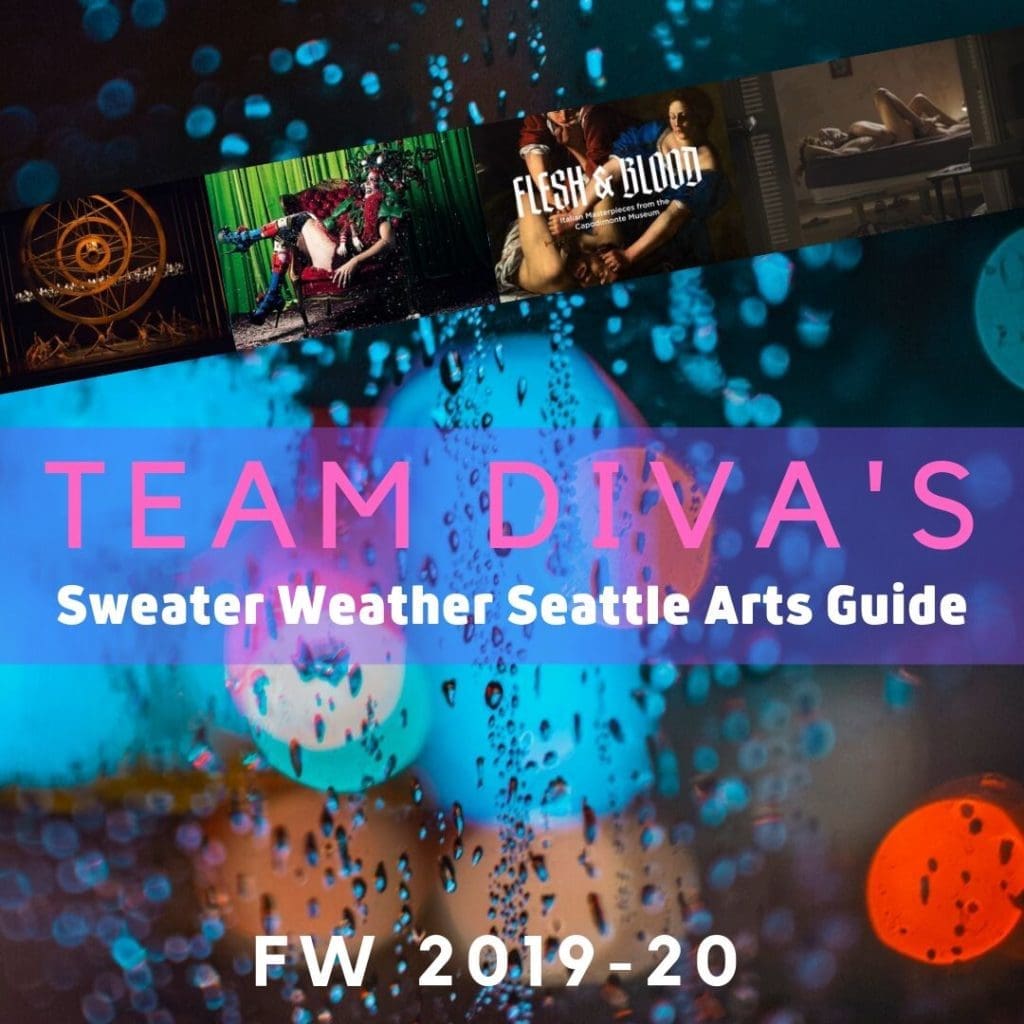 Ongoing
The Concentration Camp at Nepantla Cultural Arts Center: Through Oct 9
The ongoing crisis at the border and the expansion of Trump's concentration camp project has inspired all sorts of artistic response amid the outcry. This interactive installation at Nepantla Cultural Arts Center is a wake up call for everyone, but especially for those who find the issue to be to abstract, too remote to inspire action. It's the fruit of a collaboration between writer Juan Carlos Reyes, audio engineer Camellia Jade and artist Tatiana Garmendia. Read more.
Sunset Baby at ArtsWest: Through October 20
"Is it possible to be a good revolutionary and a good parent? Why are the gains made by one generation so often casually thrown away by the next? And what are the things we do for love?" These are the questions raised by Dominique Morisseau's Sunset Baby in the glowing review by The Guardian in response to a 2012 staging in London. Seven years later, those questions are as pressing as ever in the face of resurging authoritarianism, climate denial and racism. It's a timely play with a fab local director, Valerie Curtis Newton. Read more.
Mary Ann Peters: traveler at James Harris Gallery: Through October 26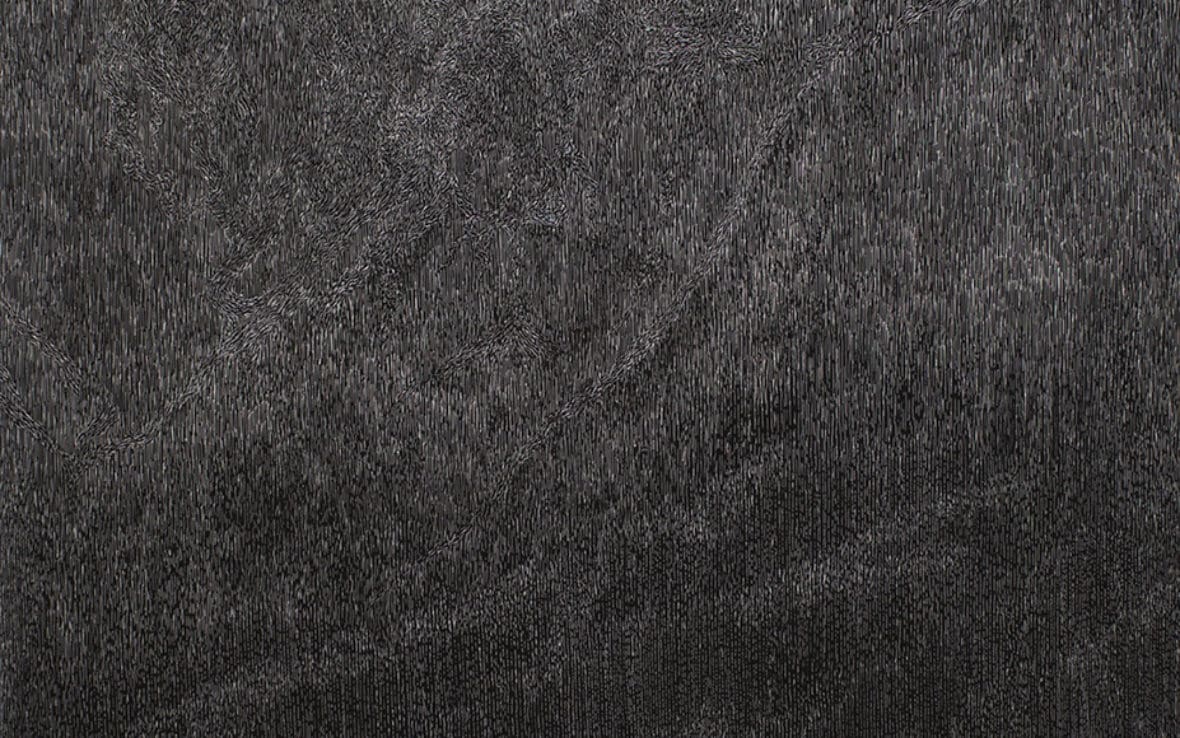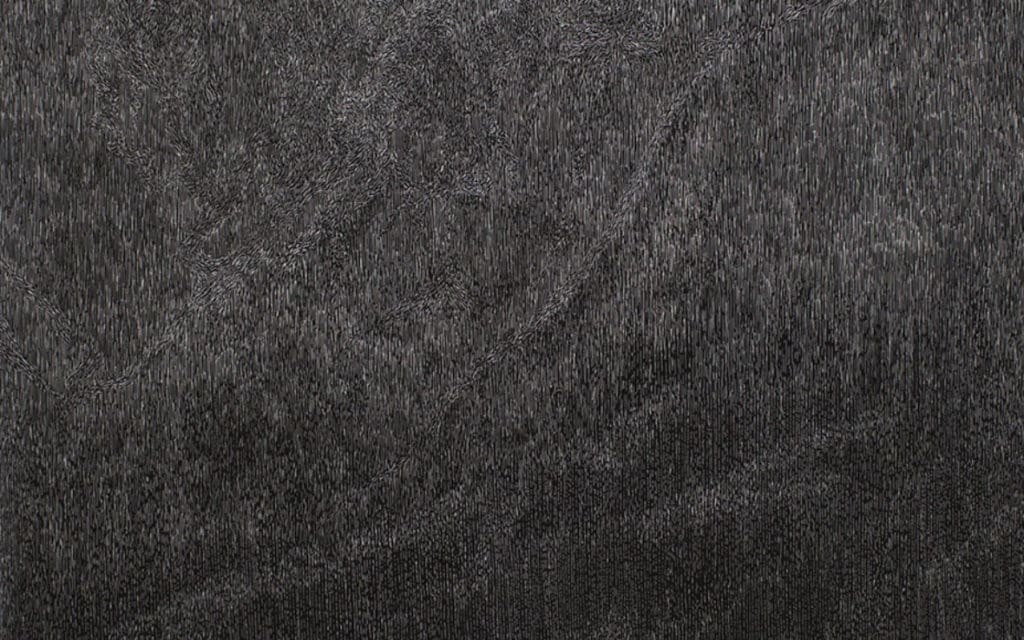 For decades, artist Mary Ann Peters has been looking at the fragmented history (personal and cultural) of diaspora. As a second-generation Lebanese American, Levantine peoples have been of a special interest, but in recent years her large scale installations have looked to refugee crises around the Mediterranean. Her latest solo show at James Harris Gallery, traveler, seems quiet and pensive at first. But look more closely and you see tremors of personal tragedy, reduced to faded memories and crashing waves of darkness. See more.
SPACEFILLER at Glass Box: Through November 2
Local digital art duo SPACEFILLER have been producing ultra cool interactive pop ups at gallery spaces and art festivals in Seattle for a while. Fantasy Parameter Spaces at Glass Box is their first solo show and it is awesome. Six totally different interactive installations allow you to play with sound and light with dials, buttons and kinetic motions. Bring the kids for this one, for sure. Read more.
Zanele Muholi at Seattle Art Museum: Through November 3
The self-portraiture of South Africa-based artist Zanele Muholi will leave you breathless. Words like "stunning," "arresting" and "powerful" are all accurate, but fail to convey the presence you feel under Muholi's gaze. This body of work came after vandals targeted her studio to destroy her documentation of the queer communities in Johannesburg. They succeeded in erasing years of work, but they unleashed "The Dark Lioness." Read more.
Seattle Arts Events Opening this Month
Pacific Northwest Ballet present Carmina Burana and Agon: September 27 – October 6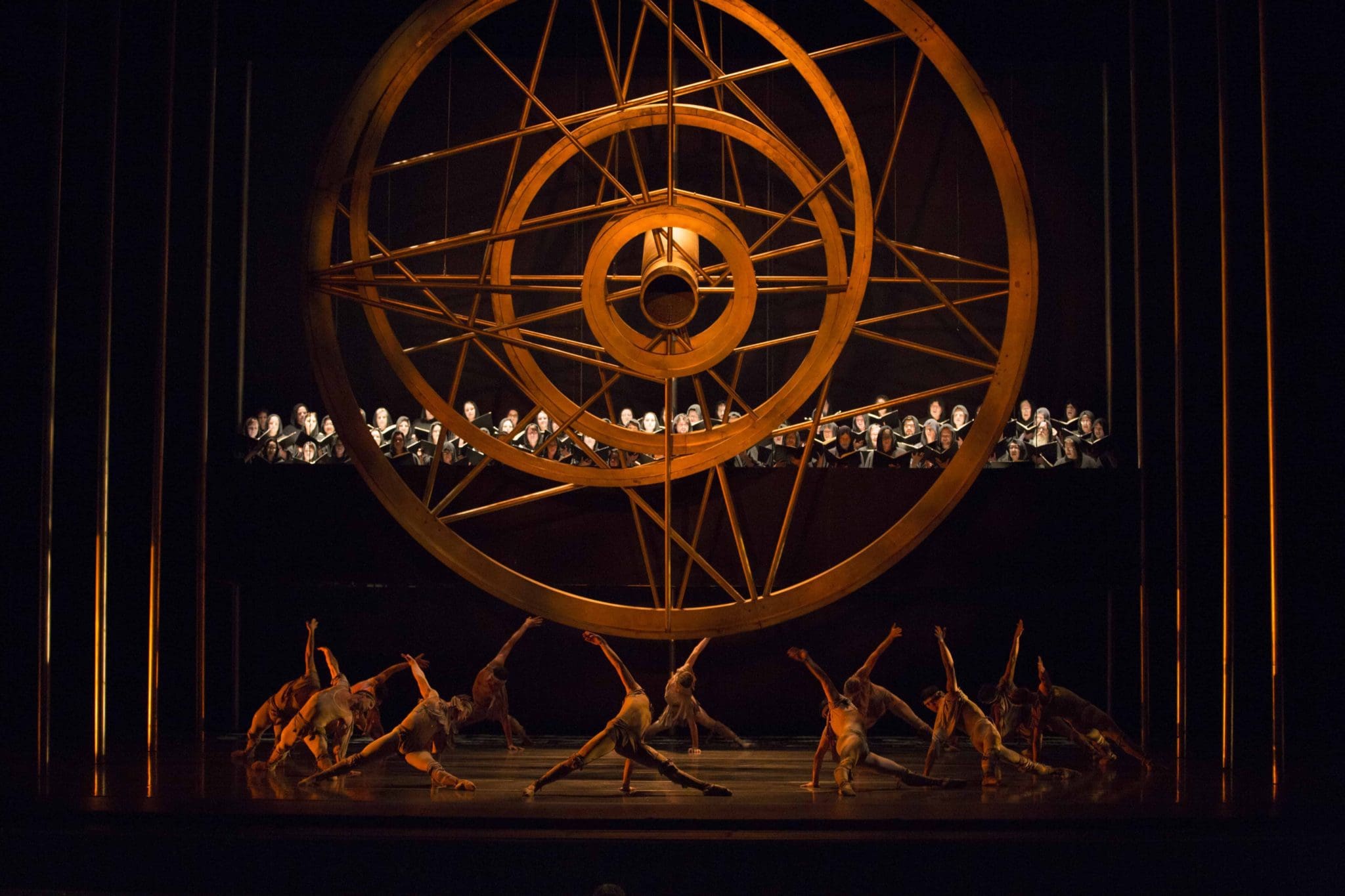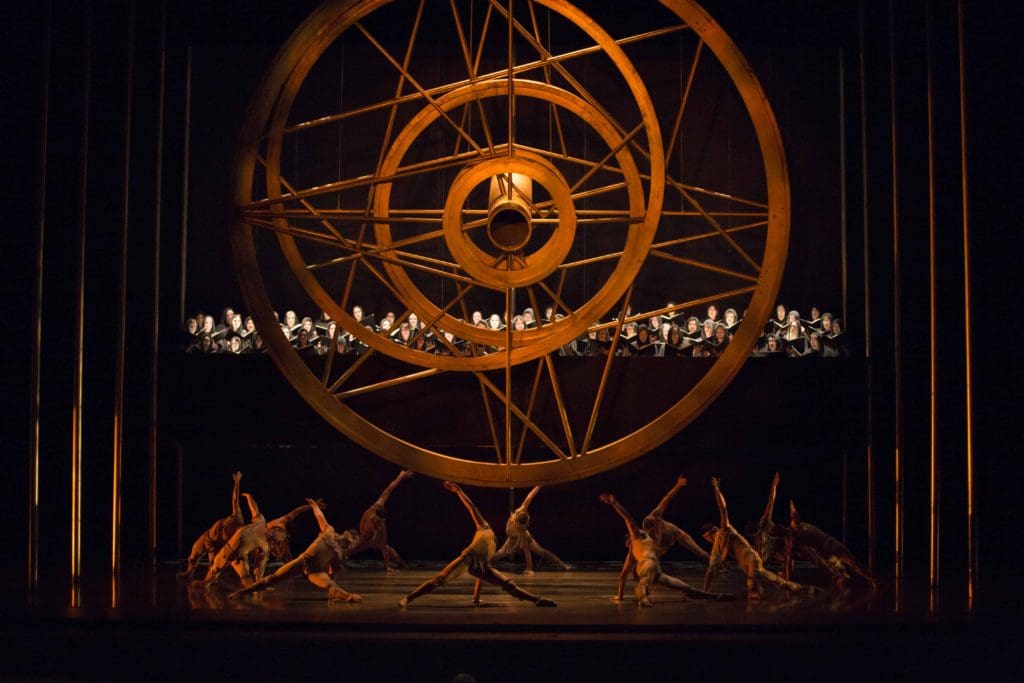 The 2019-20 season at Pacific Northwest Ballet gets a dramatic start. And we mean DRAMA. Their production of Carmina Burana is staged beneath a massive, 1.25 ton cosmic wheel. It's a double feature with Agon, "the pinnacle of the legendary collaboration between George Balanchine and Igor Stravinsky." Buckle up. Get tickets.
Christopher Shaw, Algorithm : Archetype at NAAM:
September 27 – April
5, 2020
The work of Seattle ceramicist Christopher Shaw are inspired by tradition (such as the tea ceremony) and contemporary issues (political violence). He's also an engineer with an exacting sense of proportion and line. You can expect that the objects at this solo show Algorithm : Archetype will be enigmatic and gorgeous. Read more online.
C. Davida Ingram's The Deeps & Unknown Senders at WaNaWari: Sept 28 – Oct 12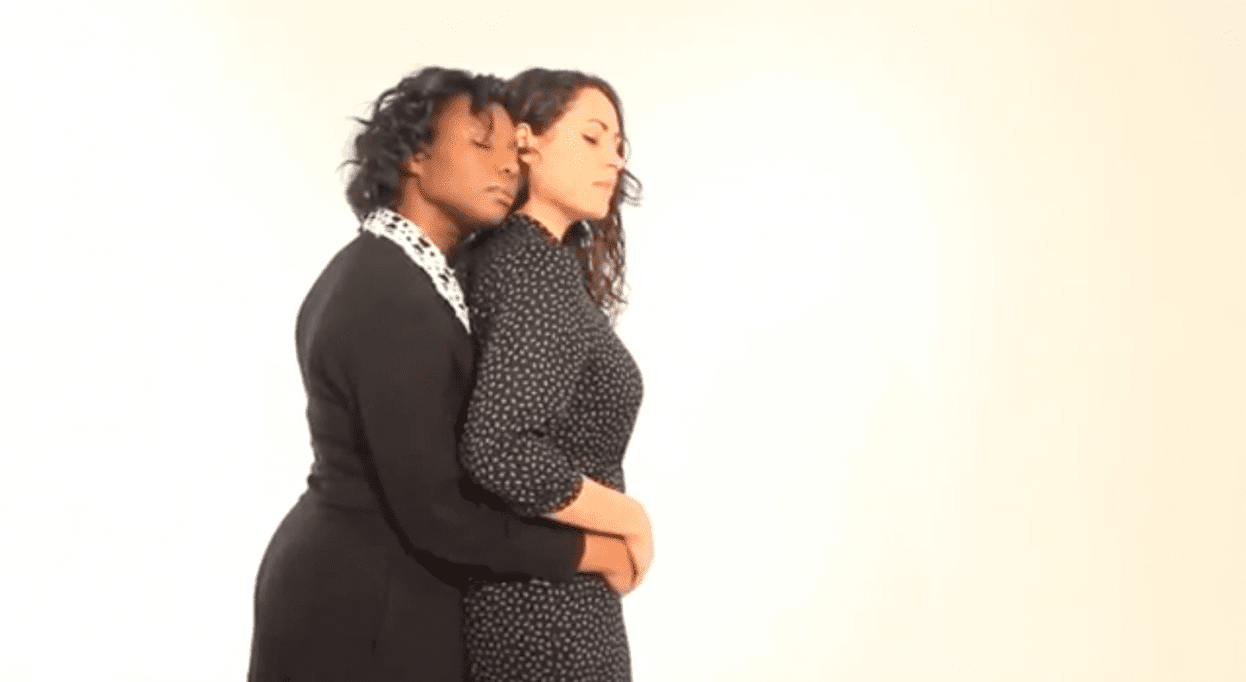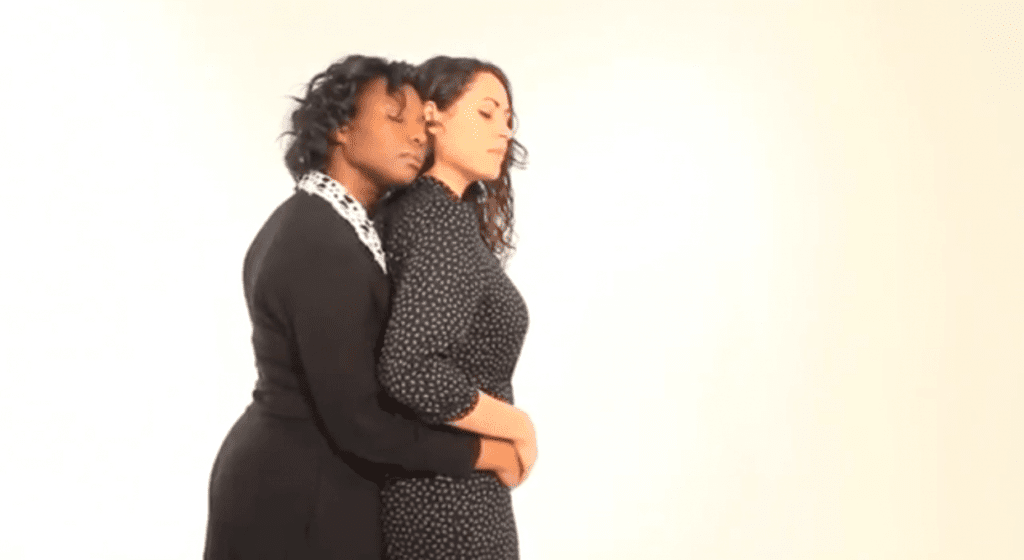 Artist C. Davida Ingram has been working across media for years to tell the untold stories of black women. Expect dramatic and evocative images a and heartfelt prose at her solo exhibit and immersive installation at WaNaWari. (Don't know WaNaWari yet? It's a new exhibition space devoted to artists of color in the Central District, and this is a perfect time to get acquainted.)
Also, don't miss a special reception and performance on October 17 with Ingram and composer and singer Hanna Benn, who created the music for The Deeps. Read more.
Seattle Arts Events Coming in October
Seattle Queer Film Festival: October 10-20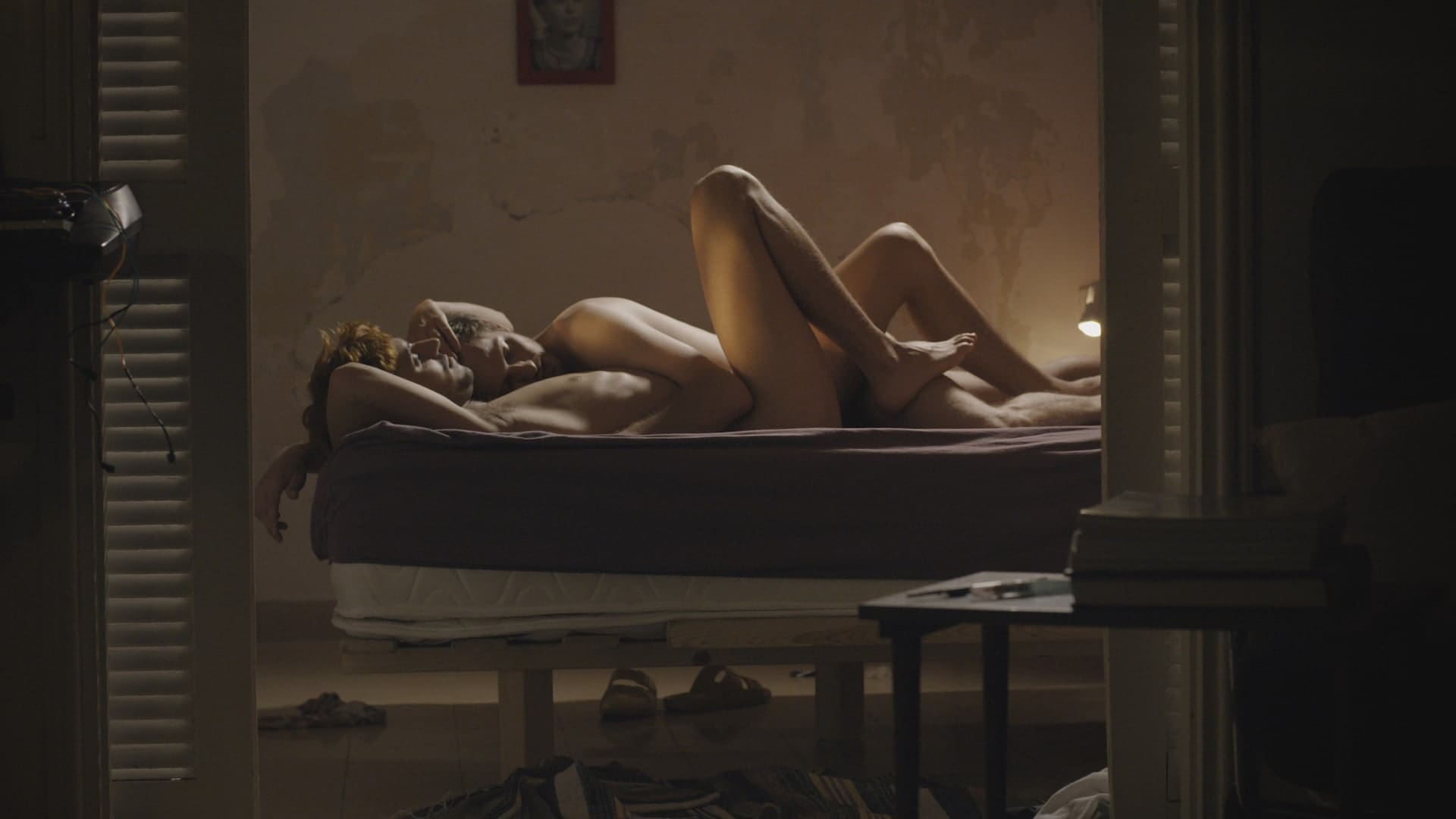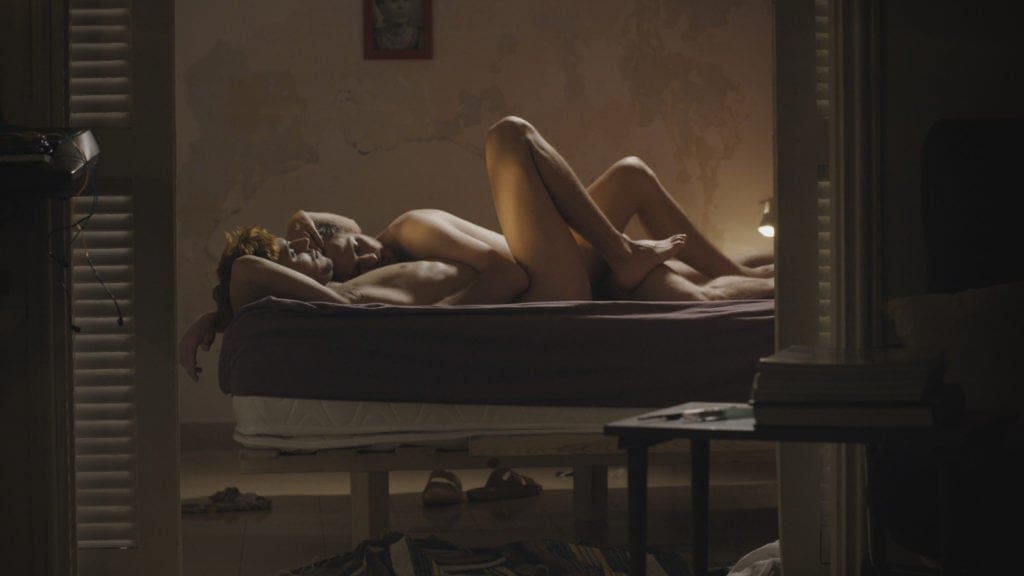 Check out some queer, candid and kinky kino at various venues in October. Three Dollar Bill Cinema presents their annual Seattle Queer Film Festival. It's hard picking priorities from the dozens of short and feature films telling LGBT+ stories, but don't miss out. Read more.
Donald Byrd: The America That is to Be at The Frye Art Museum: October 12-January 26
Choreographer and dancer Donald Byrd is a bit of a legend, especially here in Seattle, home to him and his dance company, Spectrum. The Frye Art Museum will be using one of its galleries to present documentation from Byrd's career and the lingering questions in his work—of justice, equity, reconciliation, beauty. Read more.
Welcome Back Burke! New Museum Opening: October 12-14
The brand spanking new building for the Burke Museum opens with a big festival in mid-October. The Burke is the University of Washington's dedicated museum of natural history and archeology. We're excited to see the layout, installations and exhibition spaces in the new digs, designed by Tom Kundig of Olson Kundig. Read more about the opening festivities.
Sankai Juku present Meguri: Teeming Sea, Tranquil Land at Meany Hall: October 17-19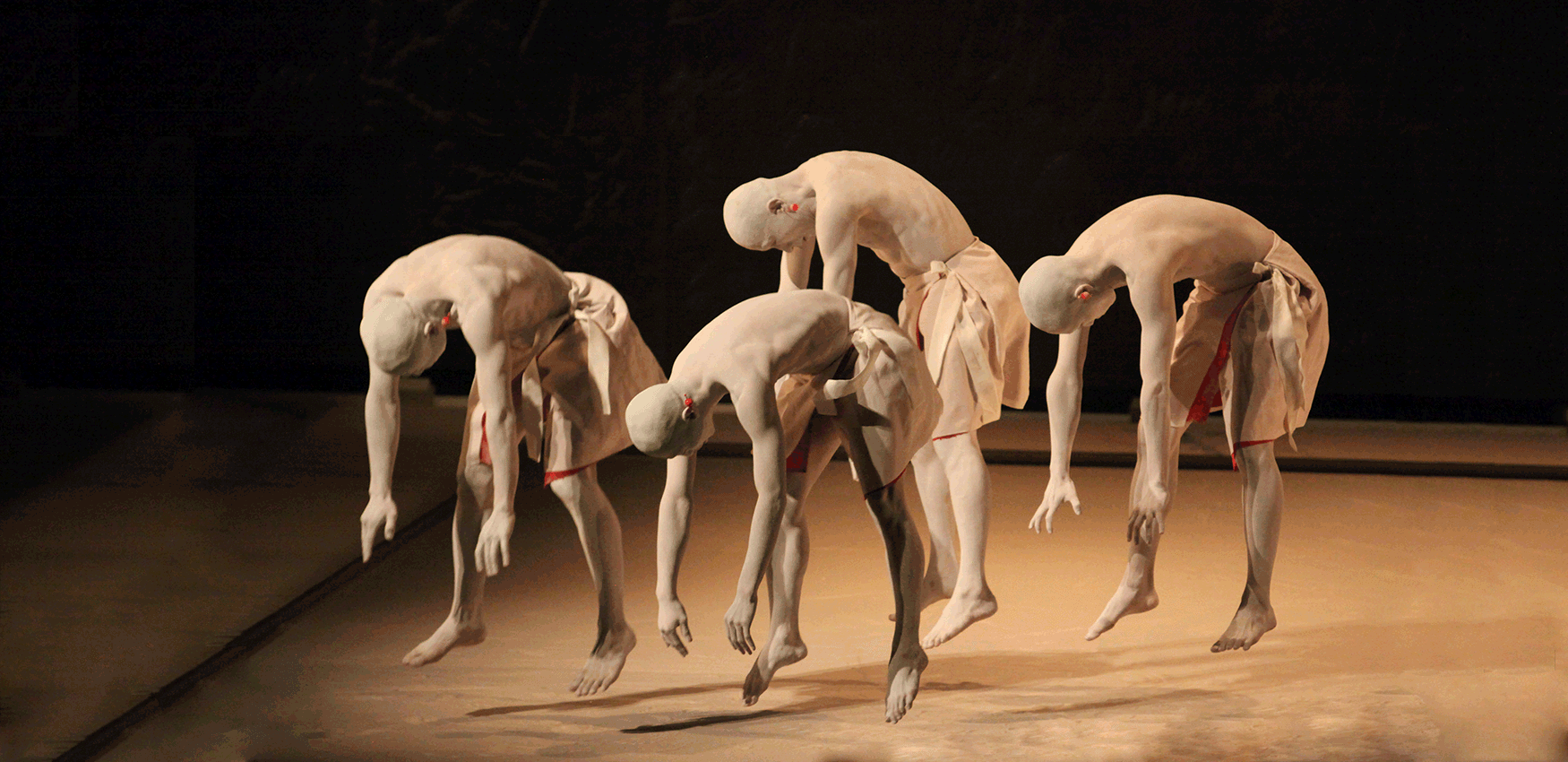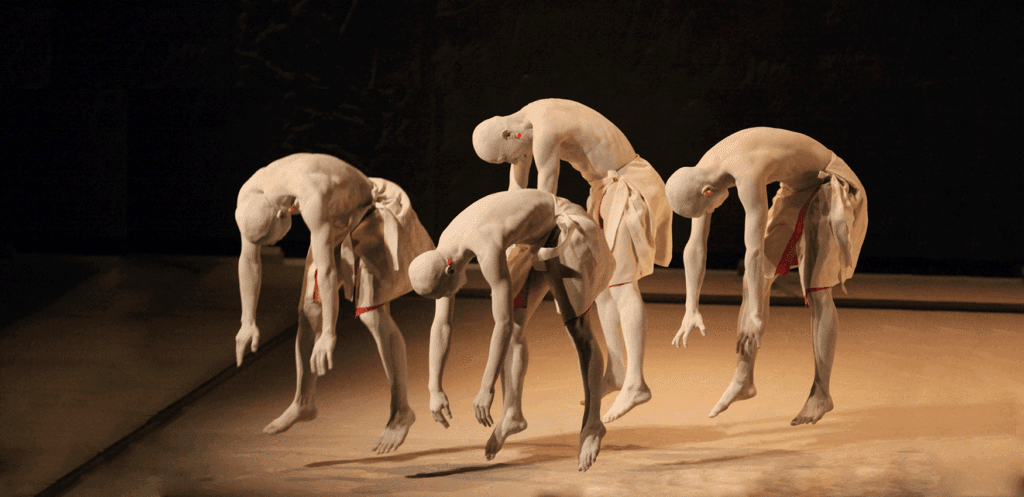 Japan's most famous Butoh troupe Sankai Juku return to Seattle for a three night engagement at Meany Hall. This is part of their North American Tour of their production Meguri, which premiered in 2015 at Fukuoka's Kitakyushu Performing Arts Center. For a surreal and haunting performance that "achieves almost pure metaphor" (to borrow a phrase from Time) do not miss this one. Read more.
Flesh & Blood at Seattle Art Museum: October 17 – January 26, 2020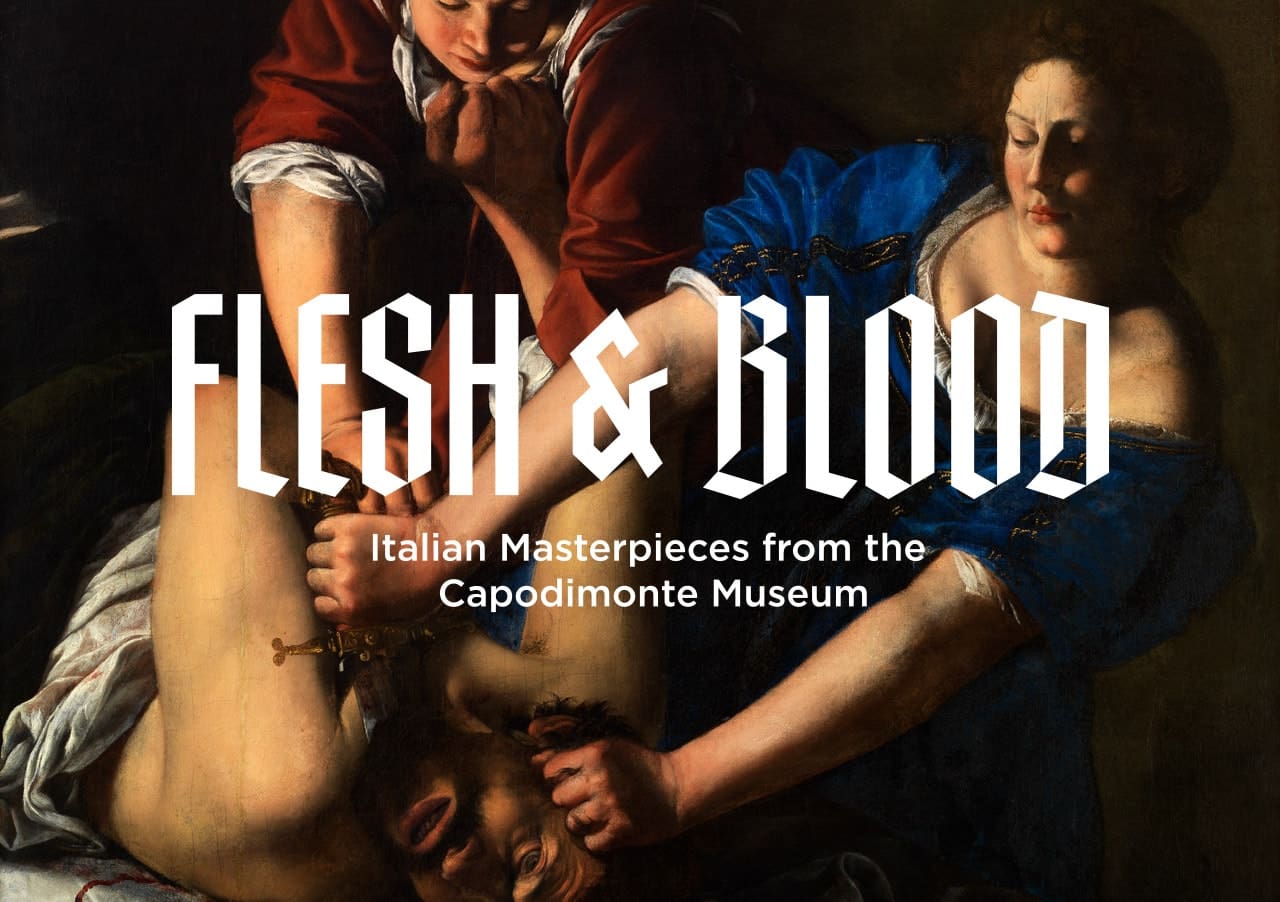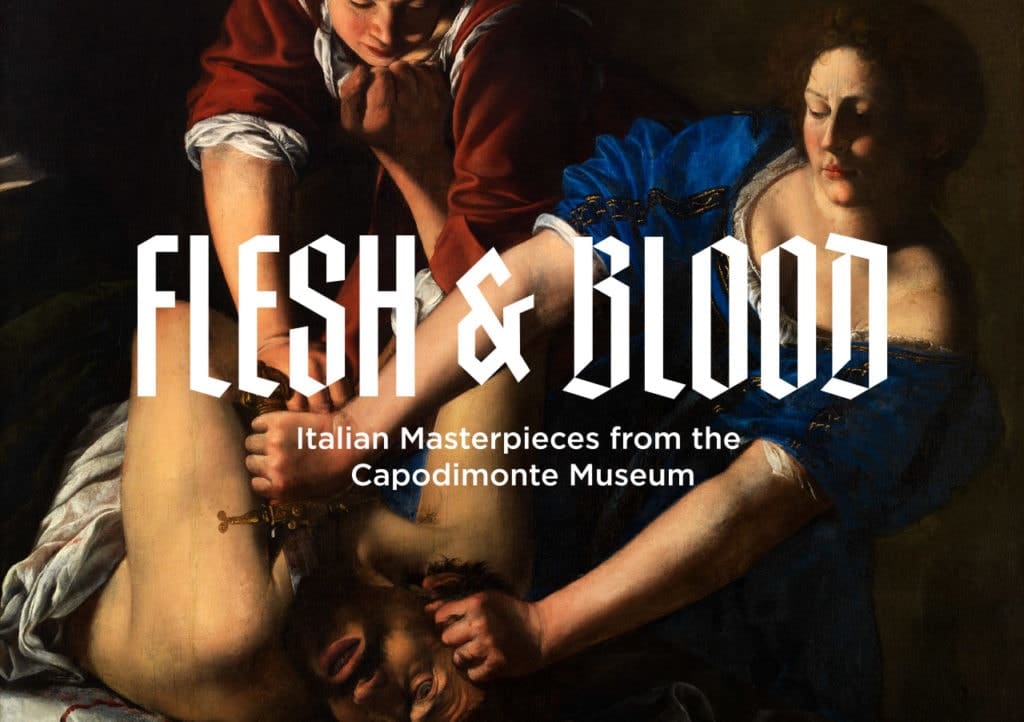 It's time to get your fix of Baroque beauty and Renaissance raciness. Flesh and Blood: Italian Masterpieces from the Capodimonte Museum features works you know and love in the flesh. (Well…in the canvas, really.) But those decadent and luscious paintings by Titian, Raphael, Gentileschi, Reni and more seem to breathe agelessly. November 15 is a date to remember, as that night the museum will host its popular cocktail and dance party, ReMix. Read more.
Seattle Art Events Coming in November and December
Casa Patas Flamenco at Benaroya Hall: November 22 and 23
Now for a completely different kind of dance… International Flamenco sensation Casa Patas return to Benaroya Hall with their newest show, Raíz de 4. Created by and starring Rafael Peral and Marisa Adame, Raíz de 4 delves into Flamenco's folkloric roots in moorish Andalusia. This is the art of Flamenco in its purest form. Read more.
In Plain Sight at The Henry Art Gallery: November 23 – April 26, 2020
The upcoming group show
In Plain Sight
will take over the entire
Henry Art Gallery
…and some external sites, too! The title of the show references its subject: "narratives, communities, and histories that are typically hidden or invisible in our public space." Race, gender, sexuality, ethnicity, class—it all intersects in works by over a dozen international artists.
Read more.
Second Saturday Art Walk in Georgetown: December 14
We love the brilliant bohemian energy of Georgetown. It's packed with artist studios, DIY exhibition spaces, gorgeous gallery spaces, and—of course—the fabulous Palace Theater and Art Bar. Naturally, we'll be there on the first Saturday of the month for Bacon Strip's holiday special. But on the Second Saturday, we'll be back for the biggest Georgetown Art Attack of the year.
This is not your usual art walk. You'll find pop up shops in industrial spaces, and the VERY Open House at Equinox Studios. Equinox is the largest arts complex west of the Mississippi River, with countless artist studios and hot shops in multiple buildings. Every December, it really comes alive for the Art Attack. It's a fantastic place to find new art for your home and truly unique gifts. Check the Art Attack blog for details.
Taylor Mac's Holiday Sauce at The Moore Theatre: December 19 and 20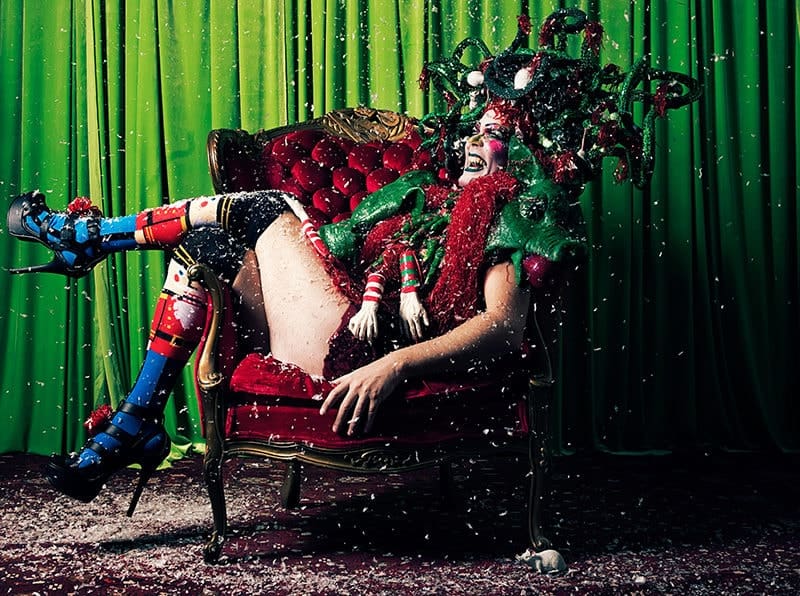 Cabaret queen and performance artist Taylor Mac has been wowing audiences for years. But Judy—"Judy" is Mac's preferred pronoun—really took the national stage in recent years with an epic 24-hour show that looked at 24 decades of American history through music. We're tired just thinking about it.
Mac will bring all that energy and wit to bear in a fabulous night of music and mayhem at The Moore Theatre. Holiday Sauce is "Christmas as calamity," with design by Machine Dazzle and a live band to "reframe the songs you love and the holidays you hate." Read more.
Seattle Arts Coming in 2020
Eugene Onegin at Seattle Opera: January 11-25
December is unofficially Tchaikovsky month, thanks to the omnipresent Nutcracker. But in January, Seattle Opera brings a different Tchai piece to the fore. Eugene Onegin is his operatic masterpiece, and this production looks to be every bit as sumptuous as one could hope. If the Sugarplum Fairy is too sweet for you, this bitter tale of ruinous romance may be just what you need. Read more.
Body of Work: Tattoo Culture at MoPOP : Opening Feb 1
Seattle is a very inked up town, and tattoos as a whole have gotten new regard in the 21st century. It's probably about time that we had an exhibit that looks at this novel art form. The exhibit Body of Work at Museum of Pop Culture does just that. (We're personally excited for this one, and not because we are ink addicts ourselves. Our good friend and culture maven Jackie Peterson worked on this one. Yay!) Read more.
The Children at The Rep: February 7 – March 15
Seattle Repertory Theatre has a lot of acclaimed plays on their roster this season. The Children is a timely drama that was a hit on Broadway (and got a Tony nod for Best Play in 2018). The play's events center around a nuclear incident, inspired by the Fukushima nuclear explosion in 2011. It takes place in a secluded coastal cottage, the home of two retired nuclear physicists. But then an old friend comes knocking. They couldn't escape the outside world forever… Read more.
Dani Tirrell's Black Bois at The Moore: February 20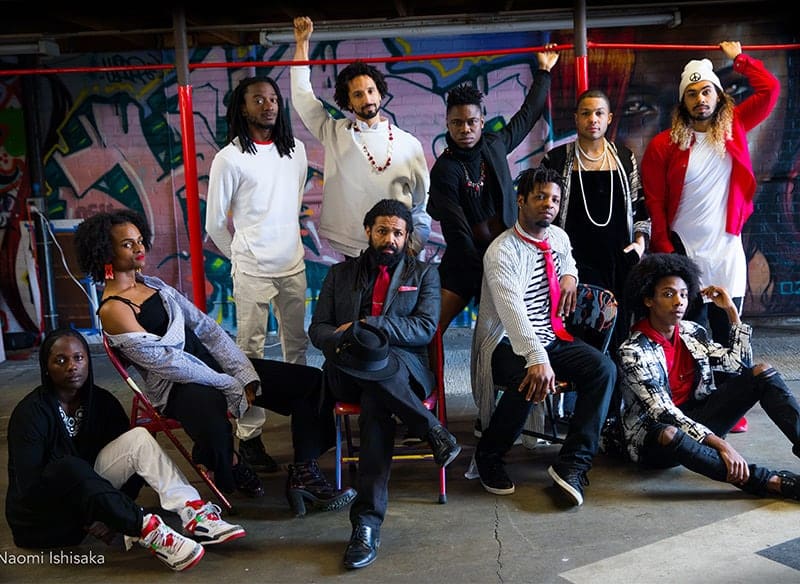 Divaland readers know we LOVE Dani Tirrell (as a person and a choreographer). So you KNOW we are excited for Seattle Theatre Group's presentation of his groundbreaking Black Bois at The Moore. It was hands down one of the best things we saw last year, and we can't wait to see it again. In fact, this is "a love letter to Black bodies, minds, and spirits" that we want to read over and over. Read more.
Raja Feather Kelly at WET: March 5 – 16
We could not be happier to cap this list with another one of our favorite artists. We first met Raja Feather Kelly while he was collaborating with hometown dance heroes zoe | juniper. Since then, Raja has been kicking ASS and winning accolades in New York City. Washington Ensemble Theatre is staging the west coast premiere of UGLY (Black Queer Zoo).
"Part dance theater and part pop culture collage, Kelly's dynamic piece is about black queer subjectivity in the mainstream, and how to dismantle social erasure." You do not want to miss this one from a rising star (and all around amazing human being). Read more.