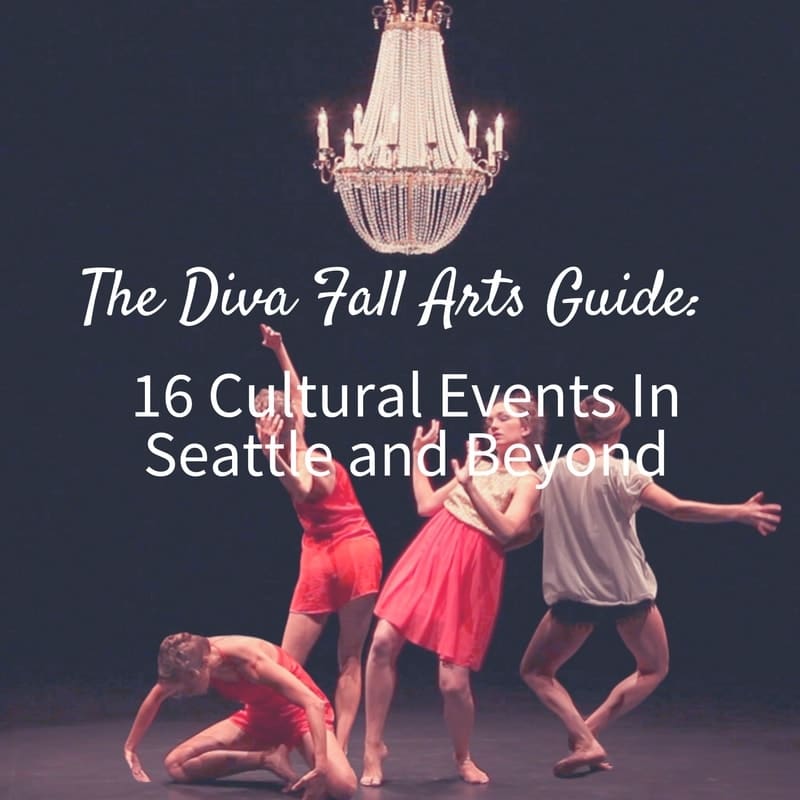 Seattle Design Festival Block Party, September 10 – 11
The Seattle Design Festival is a two-week celebration of designs of all kinds: architecture, software, city planning, engineering. This year, the festival takes on the theme of Design Change, and as always the program begins with a fun block party in Occidental Park in Pioneer Square. The all-ages event showcases installations, interactive activities and informational booths from some of the city's top design firms. Read more on the official website.


PARK(ing) Day +, September 16 – 17
PARK(ing) Day is a national event that takes place in multiple cities including Seattle, during the Seattle Design Festival.  Over a hundred mini-parks will pop up in parking spaces around the city on Friday, September 16. They will be designed and hosted by professional designers and artists, as well as other creative residents who had an idea and applied for a spot earlier this year. SDOT will publish the full map of parklets a few days before the event happens. Because of the overwhelming success of the event, our city is making it PARK(ing) Day Plus, which means that anyone who wants to keep their parklet up to two days can do so. That's great news for 9-to-5ers who have missed the event in past years. Learn more on SDOT's website.
Intiman Theatre Presents Wedding Band, Through October 2
Intiman Theatre is winding down its 2016 festival with a performance of Alice Childress' Wedding Band, a touching and fraught tale of love and hate set in 1918;
Wedding Band: A Love Hate Story In Black and White tells the story of two lovers—Julia, a black seamstress, and Herman, a white baker—who want to marry in the Jim Crow South. The play poses the question: Can we be strong enough to tell the truth to each other and still love?
Get performance dates and buy tickets on the Intiman website.
Black Box 3.0, Arts and Tech Festival, September 17 – October 2
Technology is the chosen medium of the artists featured in the two-week arts festival, Black Box 3.0. Cutting-edge techniques, outdated technology is given new uses and context, panels discussing the future of specific technologies and how they will affect our world—this and more can be found around the city through the festival's official and partner programs. We're especially curious about the collaborative film project 13 chambers, which was made by 13 different female directors and premieres on September 30. Read all about the various events on the Black Box website.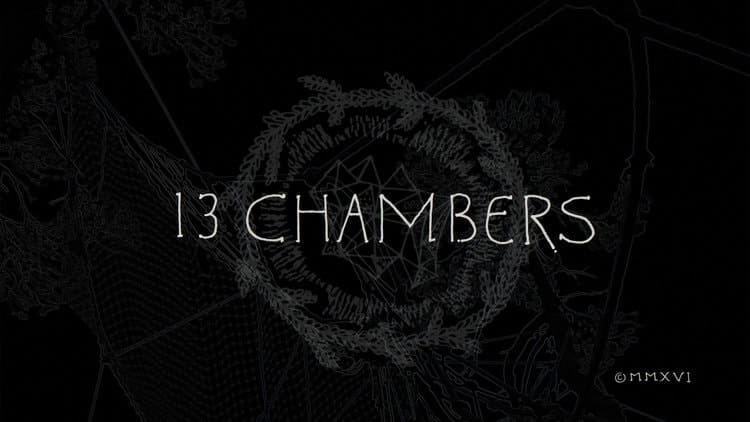 Local Sightings 2016 at Northwest Film Forum, September 22 – October 1
PNW film showcase Local Sightings returns for its 19th year, produced by Northwest Film Forum. The annual festival connects filmmakers from around the region and introduces them to local audiences with film premieres, parties, panels, performances and juried prizes. This year, the fun begins with a party/game show. Get the scoop on the official website.
Hotel Nordo, September 22 – November 20
Delightfully innovative cuisine and clever performances come together at Cafe Nordo. Their new show, Hotel Nordo, premieres on September 22 and plays through November 20. Don your jazz-age attire and take in the tale of a hotel whose dark past will not stay buried, all while being wined and dined. Learn more on the Cafe Nordo website.
Fernanda D'Agostino, "Generativity" at Suyama Space, September 23 – December 16
Suyama Space has its final installation this fall: Fernanda D'Agostino's "Generativity." The multimedia installation will render a performance by dancer-choreographer Isabelle Choinière as a "technological echo," using sculpture, projections, and code. It looks to be a ghostly installation fitting for a finale and the darkening harvest season. See more about the opening reception on the evening of September 23 on the official website.
30 Americans at Tacoma Art Museum, September 24, 2016 – January 15, 2017
The acclaimed touring exhibition 30 Americans makes its West Coast debut at Tacoma Art Museum this autumn. It features more than 50 artworks from the Rubell collection by prominent African American artists on subjects of race, history, and gender. Exhibiting artists include Jean-Michel Basquiat, Nick Cave, Kara Walker, Kehinde Wiley and Kerry James Marshall. See more on TAM's website.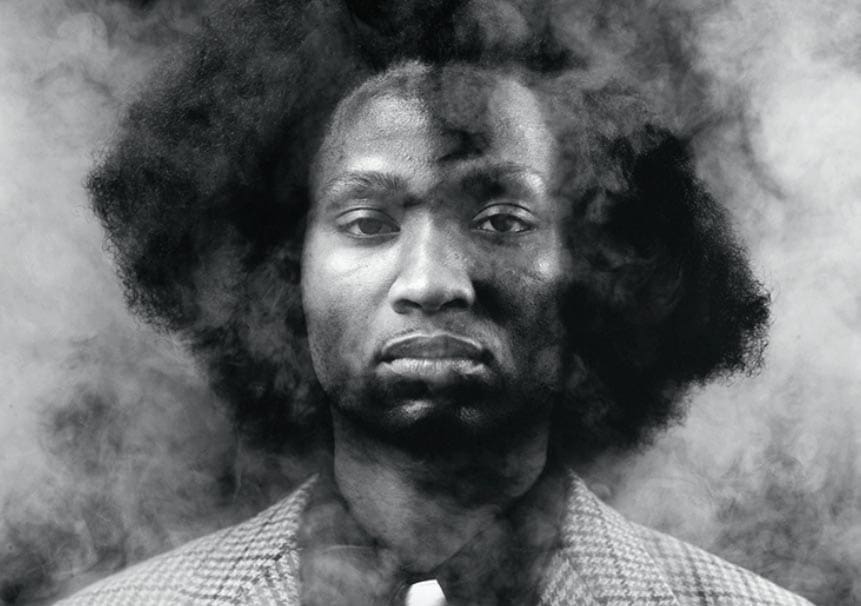 Mood Indigo at Seattle Asian Art Museum, through October 9
Go deep into blue at Seattle Asian Art Museum's lush, historical exhibition of textiles from around the world and across history, united by their use of the coveted and mysterious dye, indigo. Mood Indigo pulls from international collections to present: Tapestries from Flanders; elegant kimonos and an antique firefighter suit from Japan; batiks and ikats from Indonesia and Africa; courtly attire from China; ancient fragments from Peru and Egypt. There's also an immersive installation by Rowland Ricketts and sound artist Norbert Herber. See more on the slick, official website.
Twist: Seattle Queer Film Festival, October 13 – 23
Founded in 1996, Twist is the largest queer film festival in the region and this year it is expanding even more by incorporating live performances into its programming. The full schedule will be announced in mid-September, but early bird passes are available now. The opening night party (which is always a blast!) will feature the film Torrey Pines by Clyde Petersen. This special screening will include live musical accompaniment and foley artists. See more and get your tickets on the official website.
Seattle South Asian Film Festival, October 14 – 23
Mid-October is packed with cinematic delights. As if Twist weren't enough, we also have the Seattle South Asian Film Festival. The theme for the festival this year is #LoveWins. The 2016 SSAFF films will showcase love in all its forms: "romantic love, parental love, love for music, love for mankind, love for life and much more!" See more of the schedule and buy passes on the official website.
zoe | juniper's Clear and Sweet at On The Boards, October 20 – 23
A Team Diva favorite! Zoe Scofield and Juniper Shuey return to Seattle's On The Boards with a new passionate piece, Clear and Sweet. Scofield's intense choreography and Shuey's inventive videography are a beautiful match, and in this latest production, they incorporate traditional Shape Note Singing. We can't wait to see what this dynamic duo will accomplish with a full cast of dancers and singers.
The Cabiri Presents Ghost Game X, Late October
Exact dates haven't been announced yet, but we are looking forward to the Halloween performance series by artistic aerial troupe The Cabiri. This will be the tenth year of their dessert cabaret, Ghost Game, which always takes place around Halloween and includes a costume contest on the final night. Learn more about the troupe and see images from past performances on their website.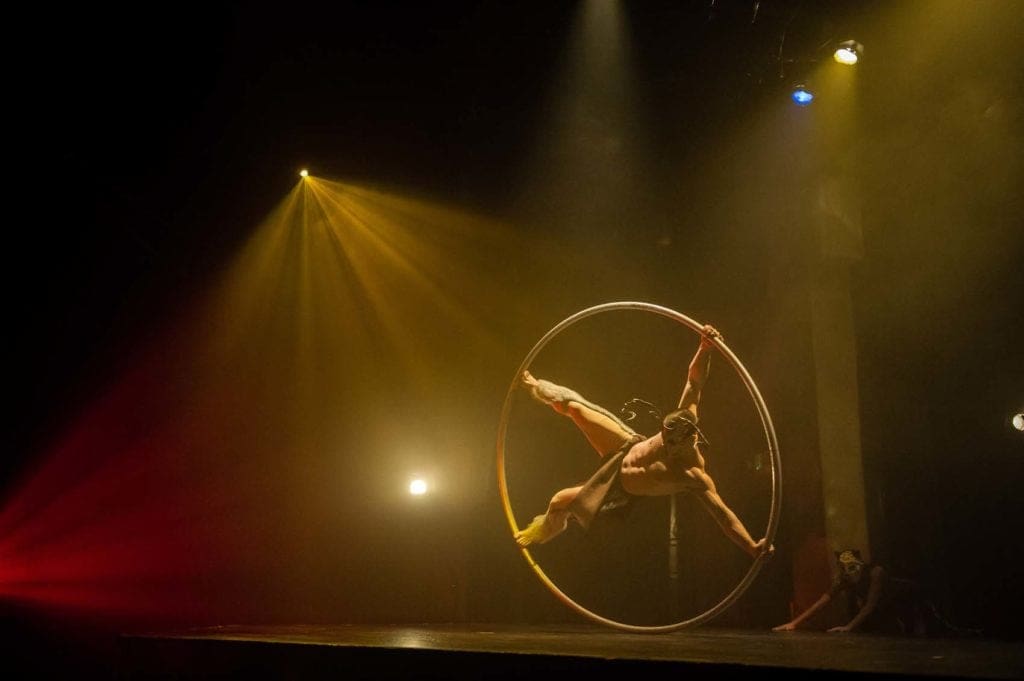 YSL: The Perfection of Style at Seattle Art Museum, October 11, 2016 – January 8, 2017
Yves Saint Laurent is one of the foremost names in fashion to this day, thanks to the timeless appeal of his iconic womenswear. Yves Saint Laurent: The Perfection of Style will give new insight into his life and process through over 100 objects, including haute couture garments, sketches and personal effects from the archive of Fondation Pierre Bergé. For fashion-lovers, it's a can't miss event.
Metalmorphosis at Bellevue Arts Museum, through February 5, 2017
Bellevue Arts Museum's biennial has chosen metal as its featured material this year, and its versatility as an artistic medium is fully explored by 49 artists from the Pacific Northwest. You'll see everything from geometric refinement and delicate filigree, to experimental, whimsical (and even slightly grotesque) sculptures. Pratt Fine Arts Center is offering a workshop series in connection with Metalmorphosis as well. Learn more on the official website.
Museum of Trans History at Henry Art Gallery, through June 4, 2017
You have plenty of time to see the small exhibition of objects, documentation, and artwork presented by the Museum of Trans History at Henry Art Gallery…but why wait? MOTHA is the evolving project of curator, artist, and scholar Chris Vargas. This is the second iteration of MOTHA in a physical space, and it features multiple objects from Seattle's own history and trans community. It's a touching, timely and revealing show worth seeing. See more on the Henry Art Gallery website.