How does Diva Kim decorate for Thanksgiving? For me, it all starts with making your front door and entryway beautiful, and a wreath is one simple way to add instant holiday charm. This Renton townhouse condo also has an inviting living room, with a fireplace mantel ready to be adorned with autumnal decor. There is even a wet bar ready for entertaining! Of course, you'll also find a dining area ready for gathering and feasting. Two bedrooms mean that you can have a guest room for out-of-towners (or for that cousin who indulges just a little too much!). And make sure your 2 bathrooms are well-stocked with essentials!
Check out Kim's video and get that Fall inspiration!!!!
Keep reading for all of my tips on how to decorate for Thanksgiving!
---
How Does A Diva Decorate for Thanksgiving?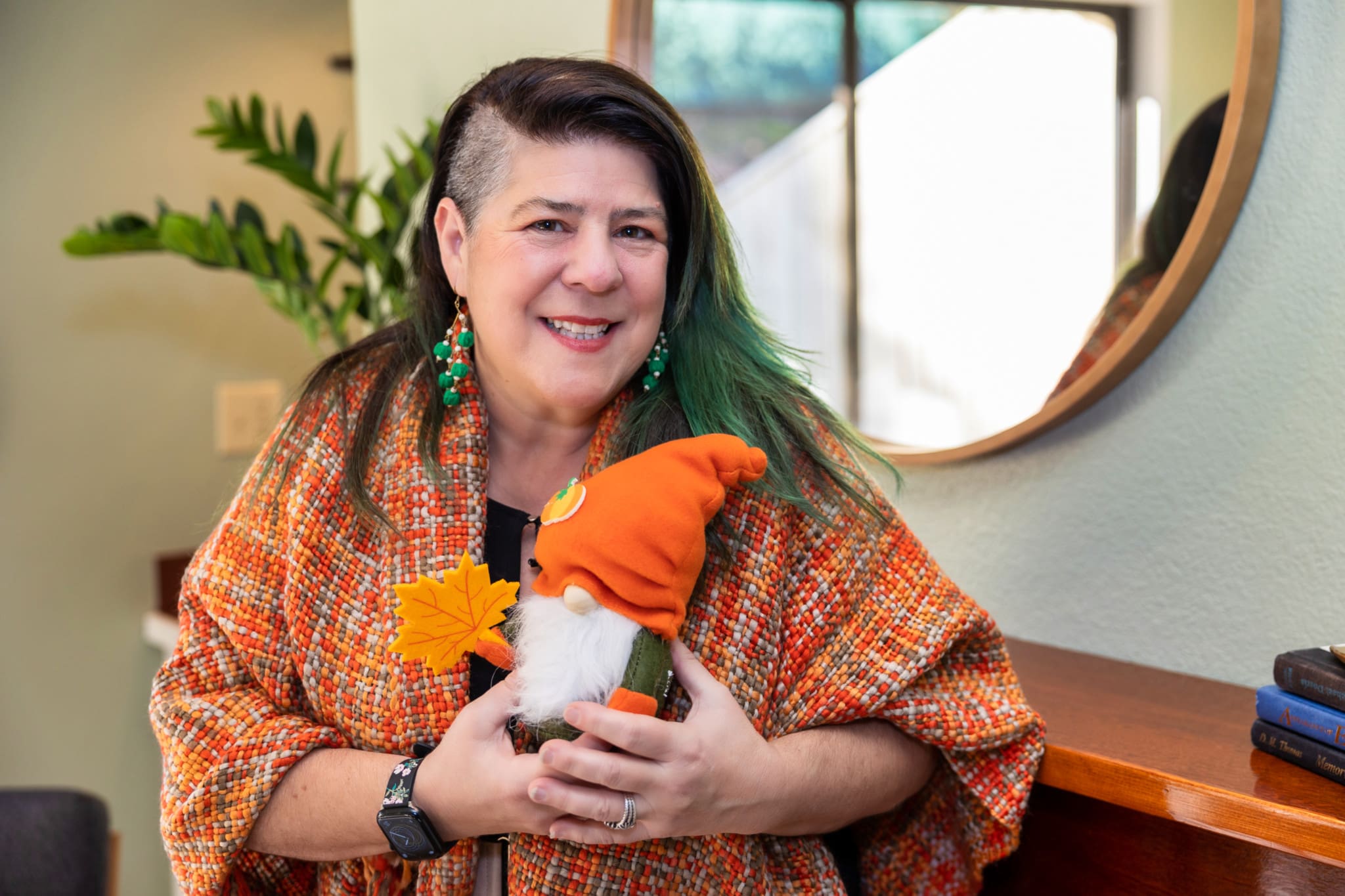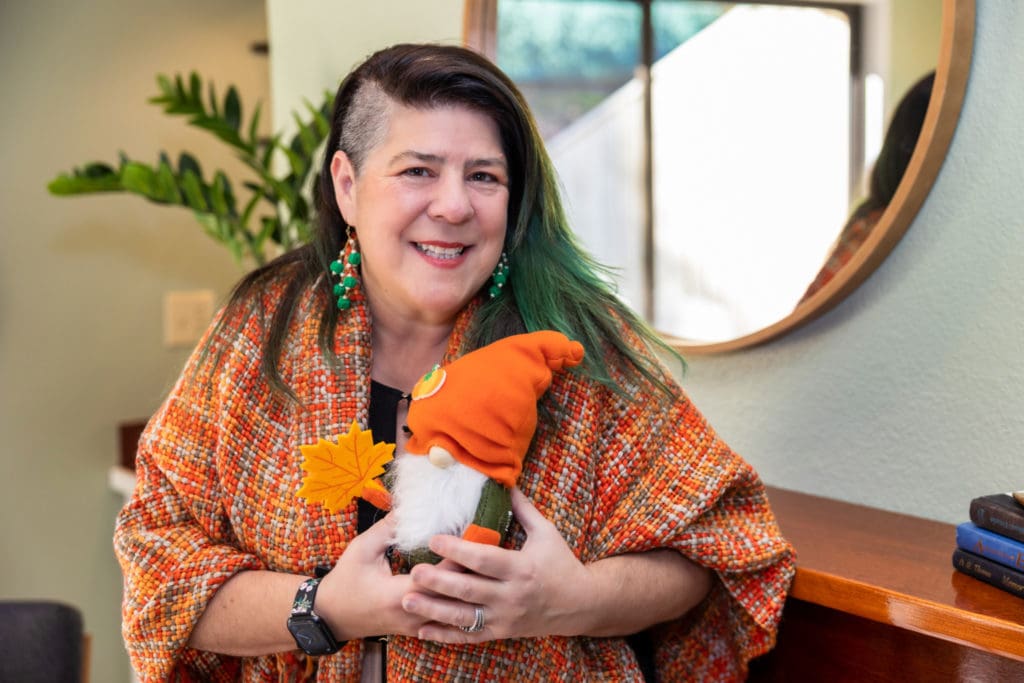 It's damp, it's cold, and it's bloody dark at 4:30 pm! Well, that just means it's November in Seattle. That also means Turkey Day is just around the corner. I'm Kim V. Colaprete with Team Diva at Coldwell Banker Bain and I am giving you all of my top Thanksgiving decorating tips! We're here at my new listing in Renton, and holiday decor makes such a huge difference— and not just to show off a new listing. Keeping your guests focused on your stunning holiday decor is also a great way to avoid talking politics at the dinner table—a topic we all may want to avoid after this midterm election season!
This sweet townhouse condo makes the perfect foil for showing off some fun holiday decorating ideas:
Decorating for Thanksgiving by First Creating a Festive Entryway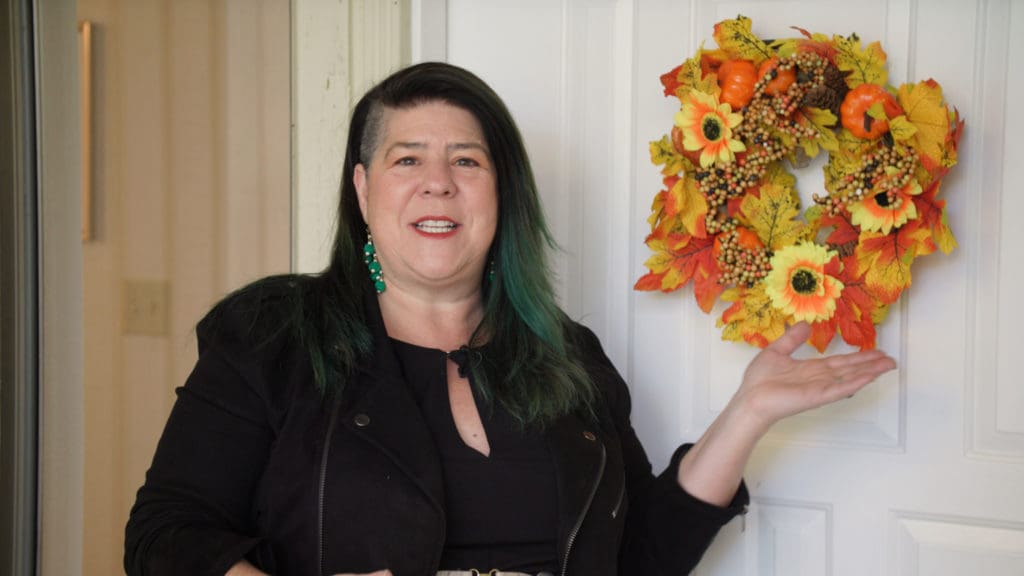 Now, not all of us have a huge yard that we can deck out with lights and inflatable pilgrims. But, we all have a front door! And nothing is easier or more festive than a holiday wreath. Snag a cool wreath hanger for $7 bucks on Amazon and boom. You have a decorative entry without damaging your freshly painted front door. There are plenty of ways to decorate the exterior of your home, even if you live in a wonderfully low-maintenance condo!
Host in Style in Your Living Room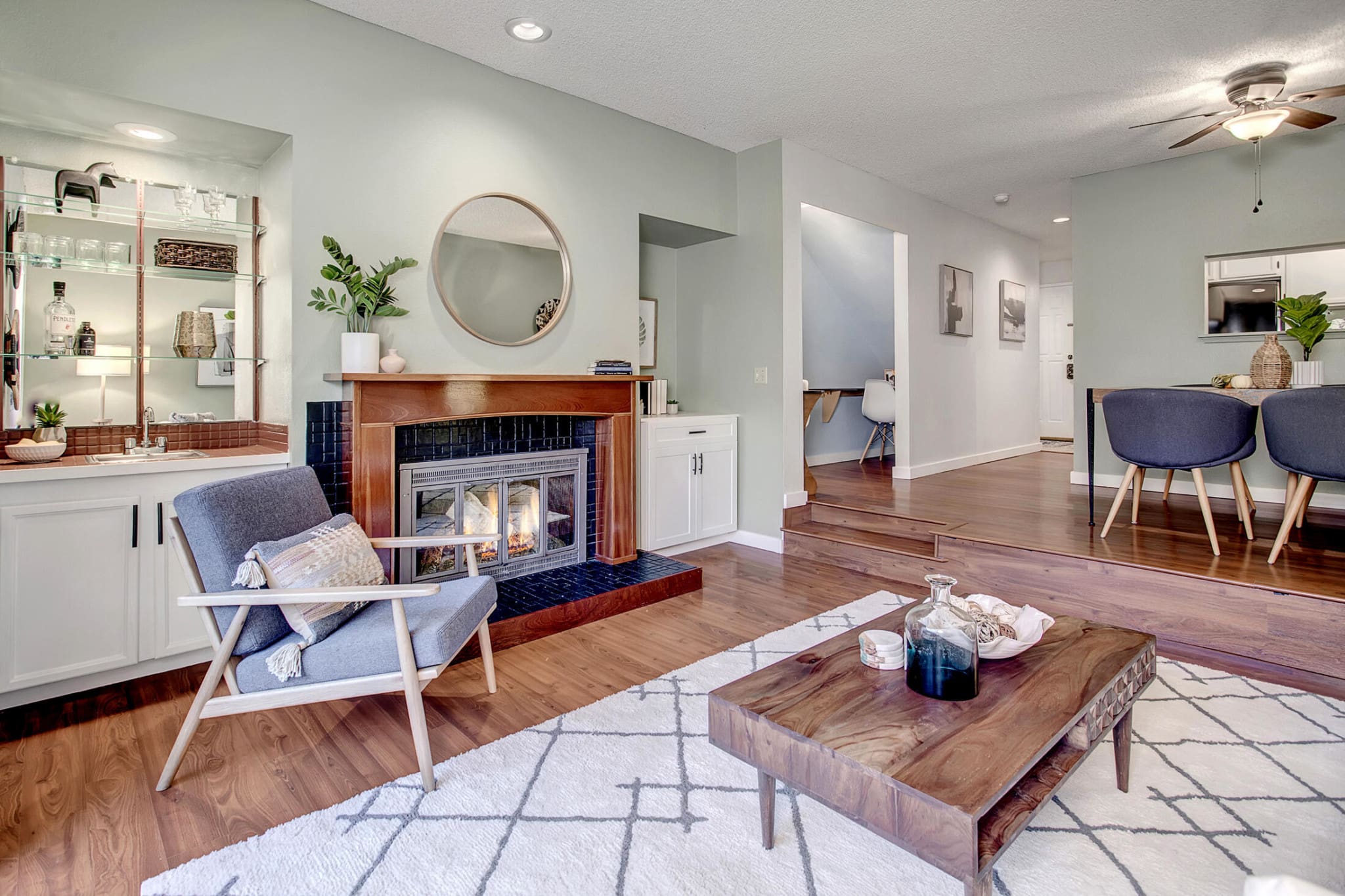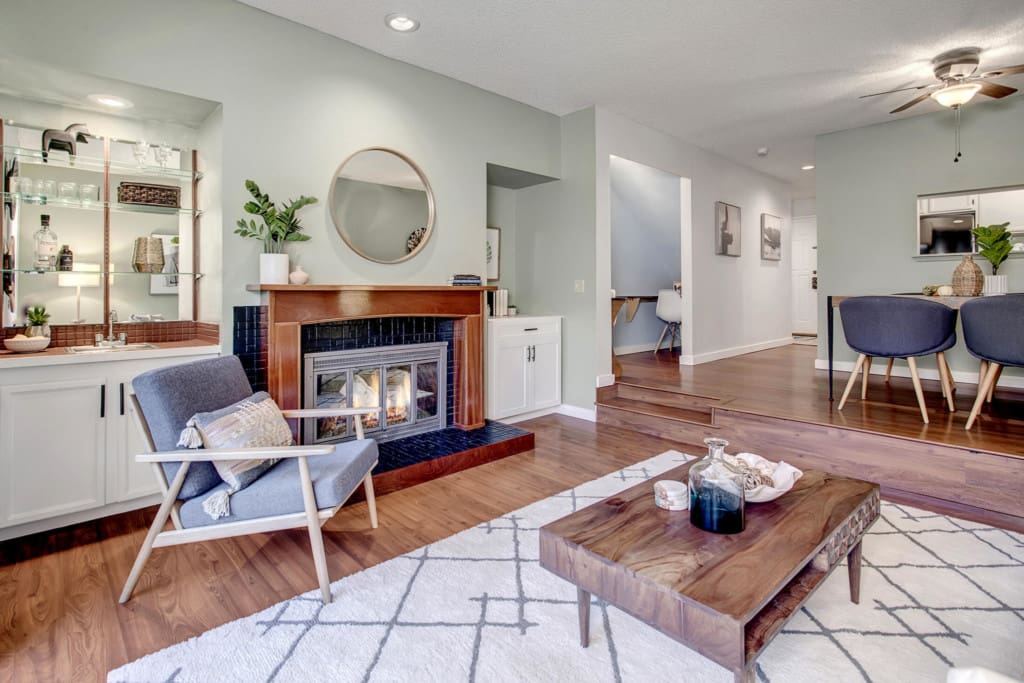 Your guests are probably going to spend most of their time in your living room waiting three or four hours for that turkey to be done. And then they'll be hanging out here again after they're stuffed with dinner! While they are watching a boring football game, you of course want your guests to be surrounded by cozy festive offerings. Add a warm fall themed throw to your couch or lazy boy recliner for your guest to cuddle up with. Or some decorative pillows for an extra bit of comfort during the waiting times.
There is even a wet bar here so you can keep the libations flowing. And, next up is the fireplace mantel! This is a wonderful place to spruce up with a few small pumpkins or interesting gourds or some adorable Gnomes. I have to admit, I'm a huge sucker for Swedish Holiday Gnomes!
Decorate For Thanksgiving by Decking Out Your Dining Table!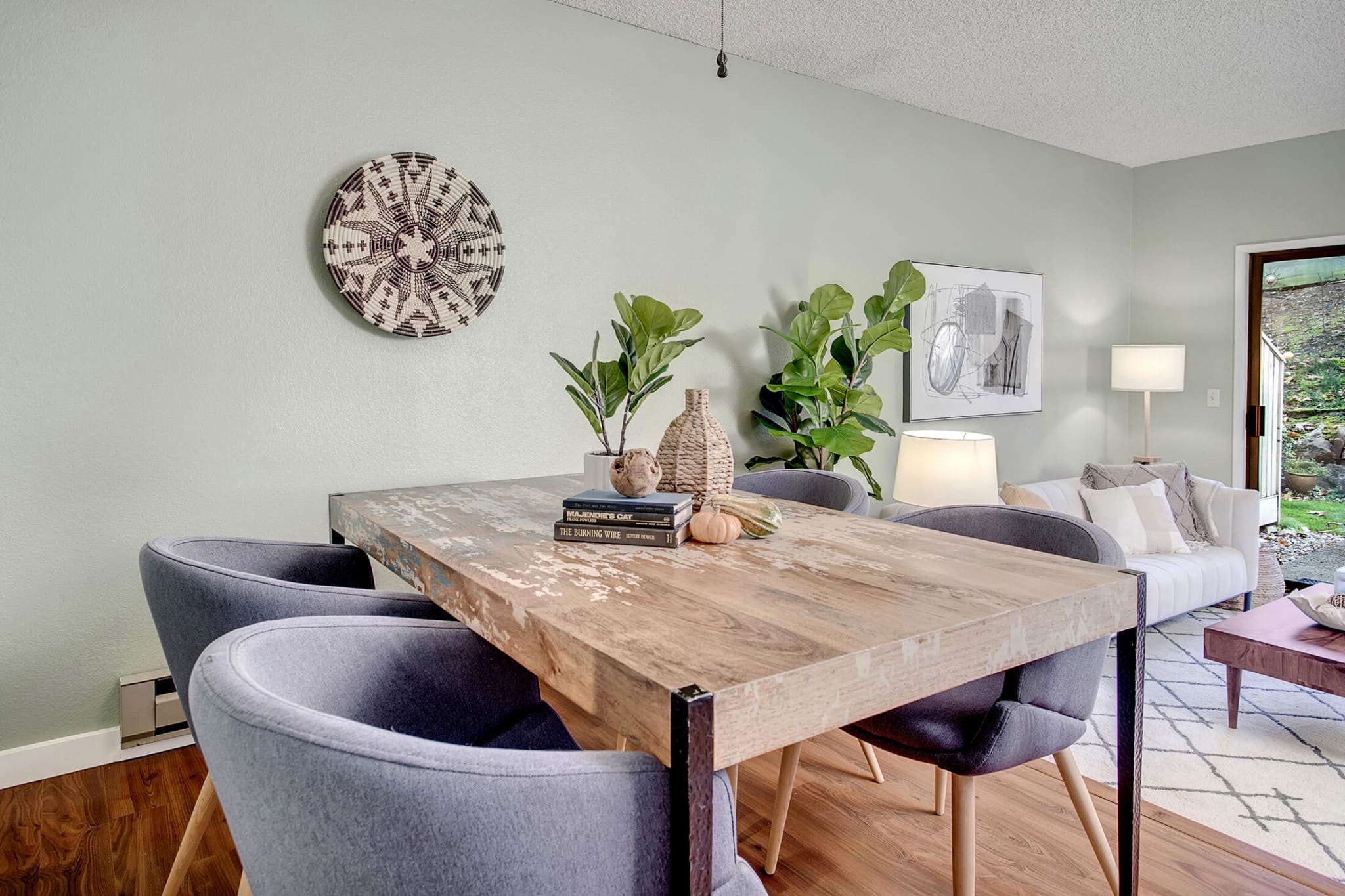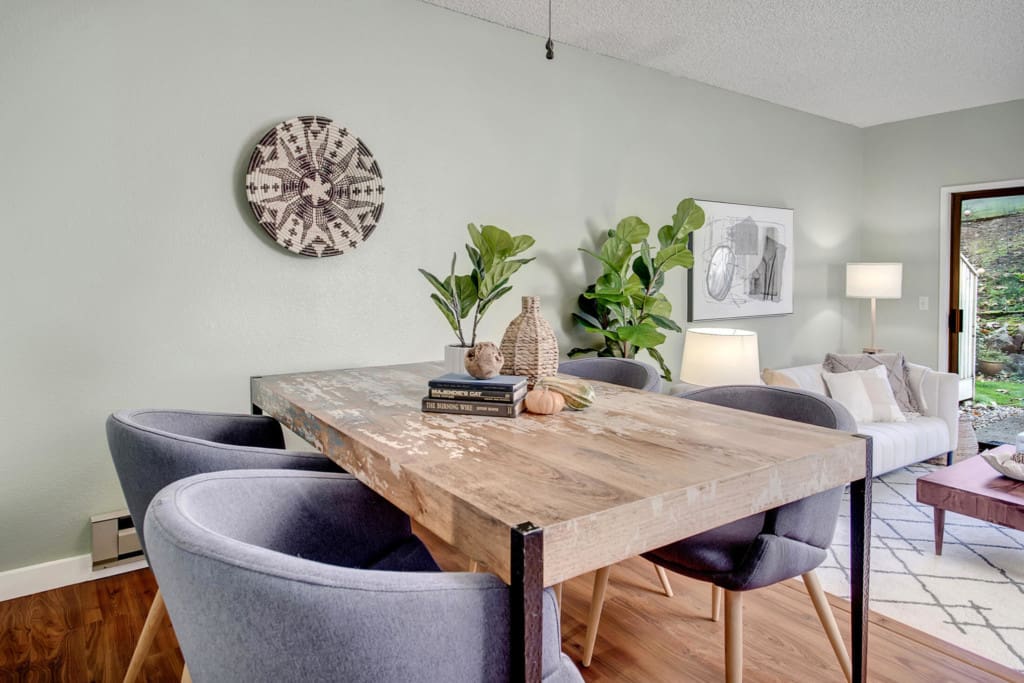 Thanksgiving is all about sharing an amazing meal with friends and family. This Renton townhouse condo has a lovely space for gathering for mealtime. And since we are going to spend most of our time at the dining table, you want it to be wonderfully adorned. Beyond a well set table and tons of candles, I love adding freshly gathered fall leaves to my holiday table. This is such an easy and inexpensive way to decorate.
A Practical Tip for the Bathrooms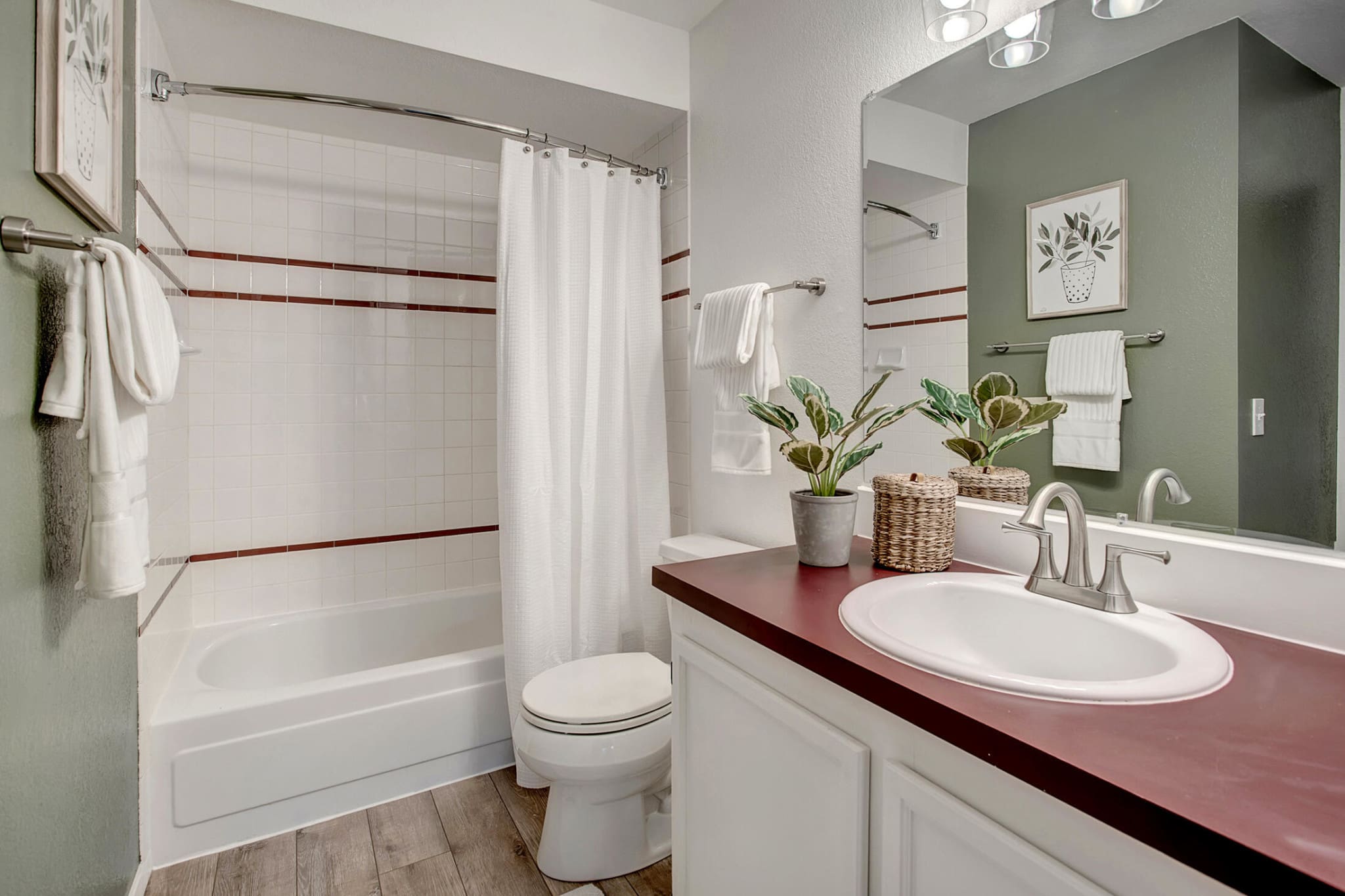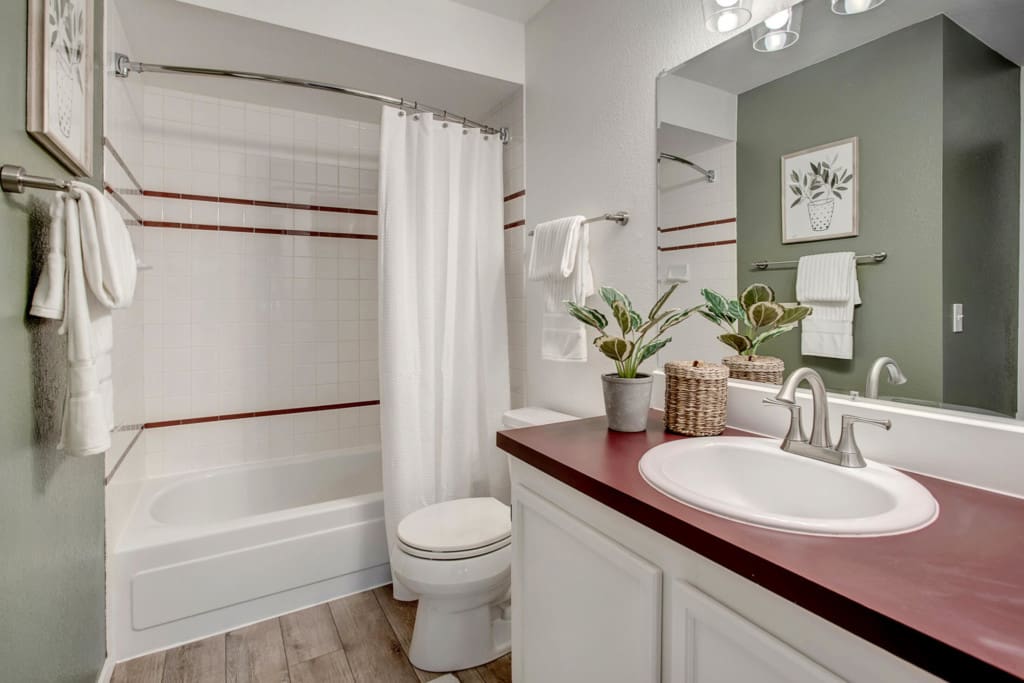 This condo has 2 bathrooms, which include a roomy guest bathroom ideal for hosting a house filled with guests. And do keep in mind, at Thanksgiving, guests are probably going to be at your home for HOURS. Eating and drinking and eating and drinking some more. This is less of a decorating tip and more of a practical tip: Make sure you are well stocked on toilet paper. This is not the holiday when you want to run out y'all. I also always have a lovely scented candle burning in each bathroom of the house. That's also a decorative and practical idea!
Bedrooms Ready for Rest After Turkey Time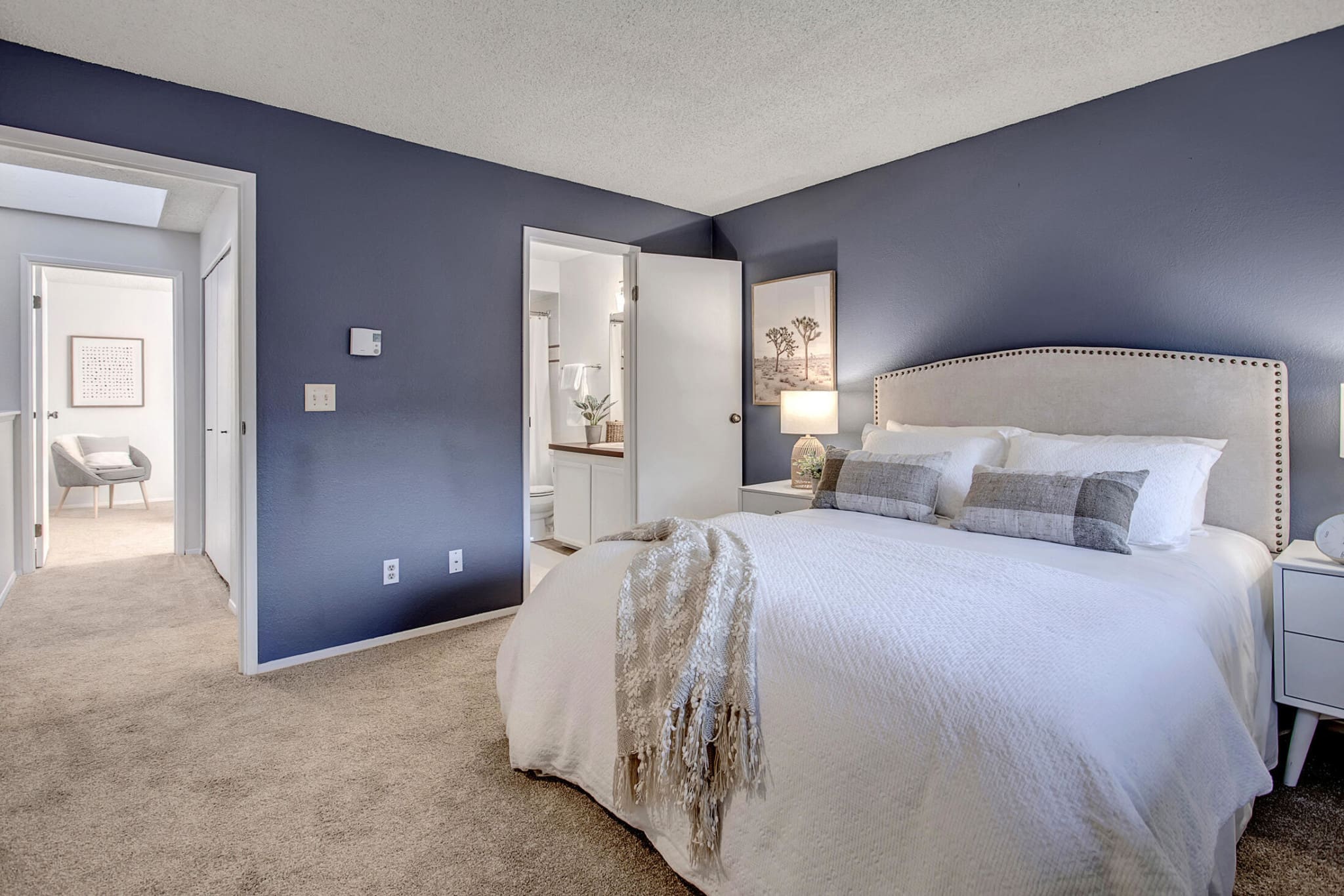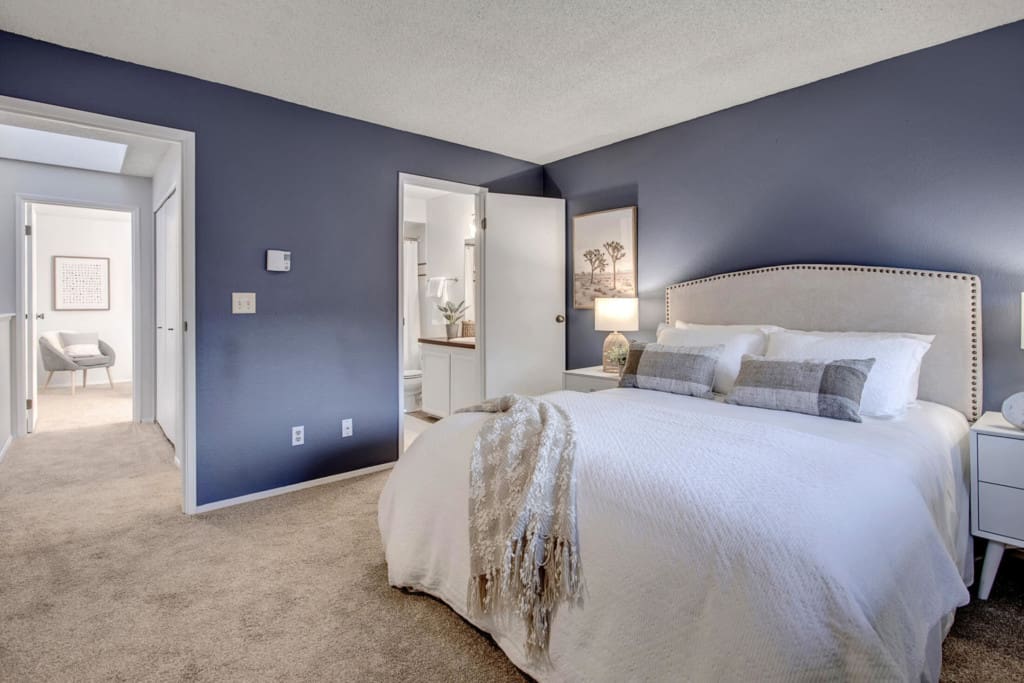 So, admittedly this is not specifically about decorating. But this home is ready for Thanksgiving hosting, in part because it has two bedrooms. This means that you can easily host overnight guests who have made the trek to your home for Turkey Day from out of town. The quaint guest room is also ready for that cousin that indulges just a little too much at dinner and needs a place to crash for the night.
---
Now You Know How to Decorate for Thanksgiving Like a Diva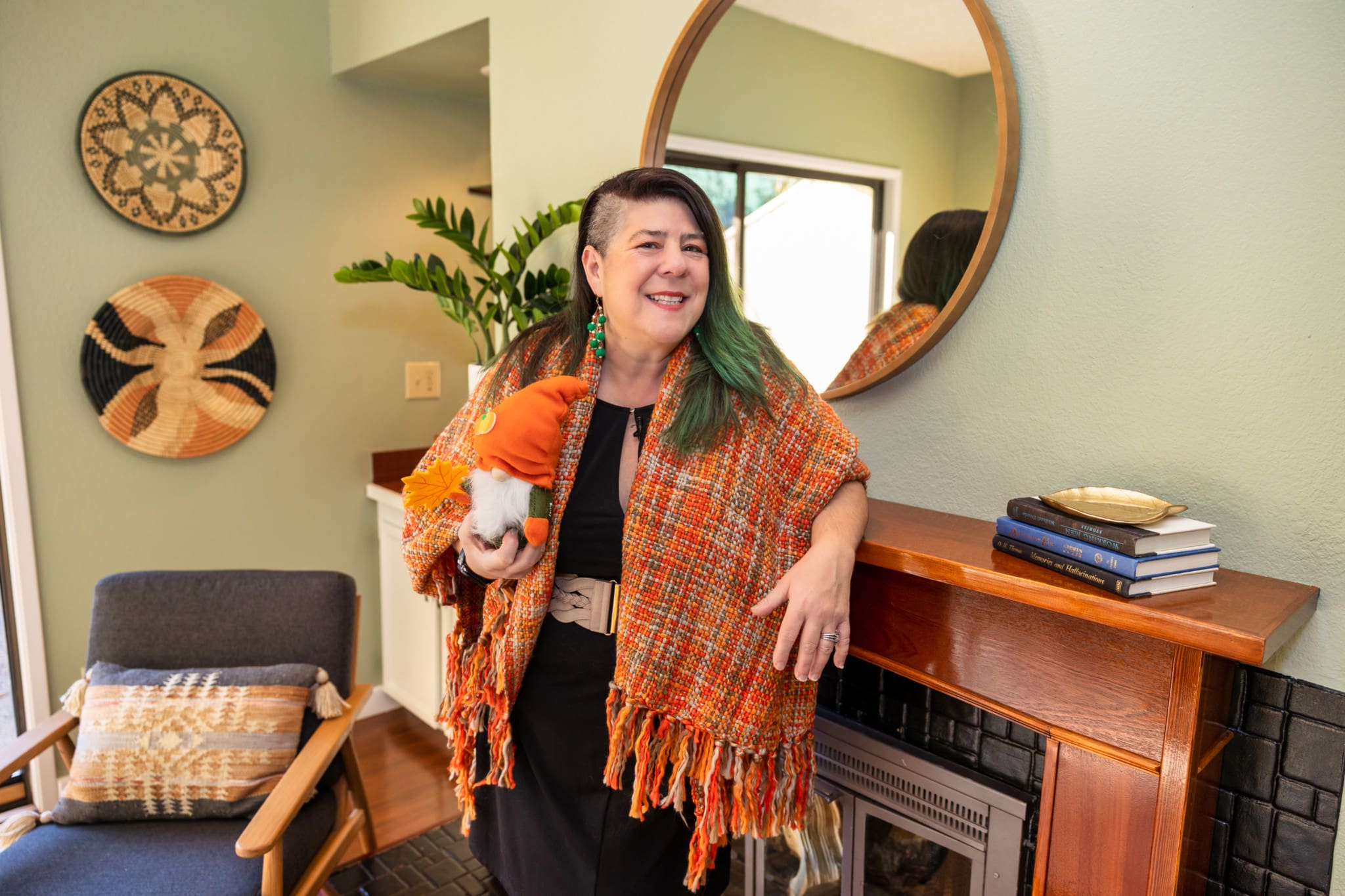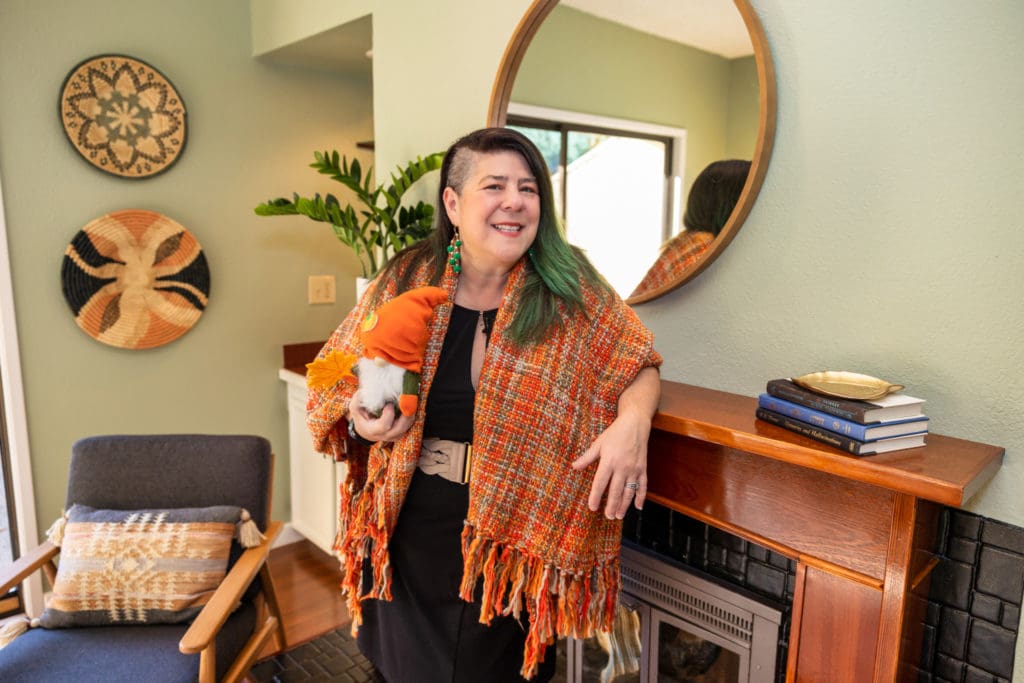 How does Diva Kim decorate for Thanksgiving? I love making sure the front entryway is adorned with festive charm, and a wreath is an easy way to do that! This Renton townhouse condo also has an inviting living room, complete with a fireplace mantel perfect for showing off pumpkin accents and other autumn-themed knick knacks. There is even a wet bar ready for entertaining! When it's time to serve up your delicious Thanksgiving meal, you'll also find a dining area ready for gathering and feasting. If you have out-of-town guests (or that cousin who always indulges too much…), there's even a guest room you can have at the ready. And make sure you've got plenty of essentials in your guest bathroom!
Catch up on a few of our advice on how to live the holidays like a Diva:
We are here to help. Our team understands that this process can take a year or two. And we are more than willing to give you a personalized plan to get the ball rolling. Feel free to contact us directly at thediva@teamedivarealestate.com or call/text 206-271-0264.