Today is National Wine Drinking Day, and I am excited to shine the spotlight on my fave Seattle wine spots. Before I get into my top wine shops and wineries though, a little background! I love wine, but I am not a huge drinker in general. (Me and hydration have a tenuous relationship!) This means that when I do drink wine, I'm all about quality over quantity. A lovely glass of Italian white wine with dinner and a hearty red to wind down my evening is usually enough for me. Which is why the wine I drink better be DELICIOUS! If I'm not loving it, I'd rather not bother. 
That being said, I'm also not a total wine snob. I will never buy a bottle of Yellow Tail, for example, but I have imbibed enough wine in my days to know that price and quality are not mutually exclusive. And let's be honest. When you buy a bottle of Opus One you are paying that high price, yes, because the wine is amazing. But it also comes with a price tag because it is produced by highly renowned winemakers. 
Unless you are sourcing vintage, cellared, or rare collectible wines, price isn't always an indicator of deliciousness. I mean sure, Opus One can be insanely delish. But at $365 a bottle, I'm sure most of us wine-loving non-sommeliers in the world could easily find a yummy bottle of red wine to enjoy that's well under that price tag.
So there's a bit of where I'm coming from when I talk about loving wine!
---
Team Diva Celebrates National Wine Drinking Day in Seattle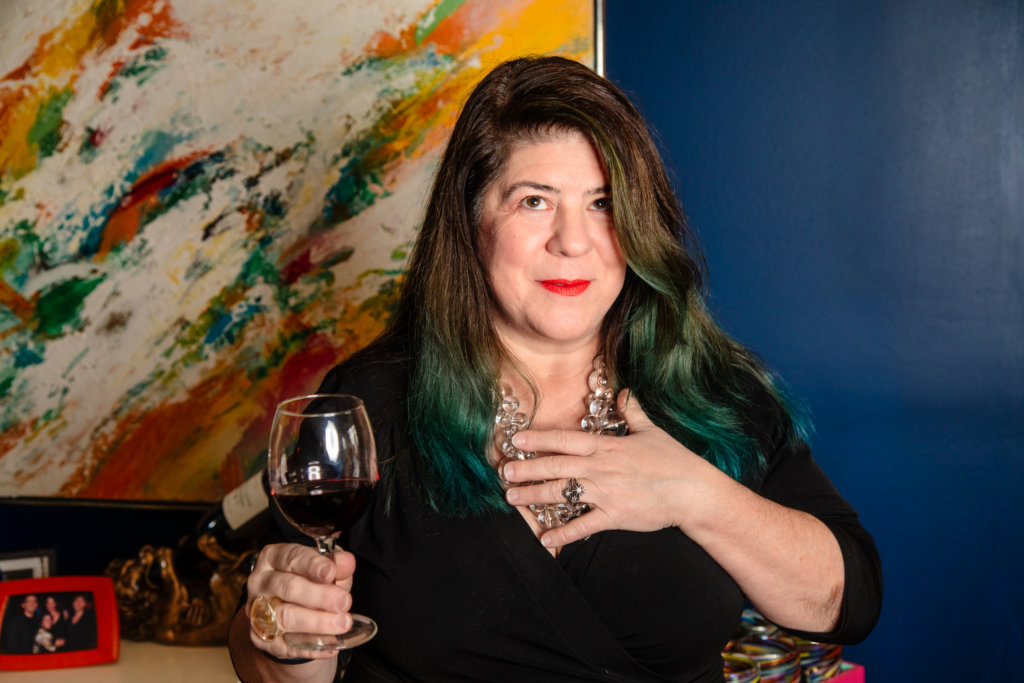 Ok, so this blog is not just about my drinking habits! If you want to know more about that, well, I'm happy to chat over a lovely glass of Chablis. But I am writing this mainly because it's National Wine Drinking Day! And the first step to enjoying a lovely glass of vino is knowing where to BUY it! Seattle is rife with amazing wine shops and small wineries but there are a few that really pop my cork.
Here are my favorite wine shops and small wineries in Seattle: 
Fave Local Winery: Locus Wines in Pioneer Square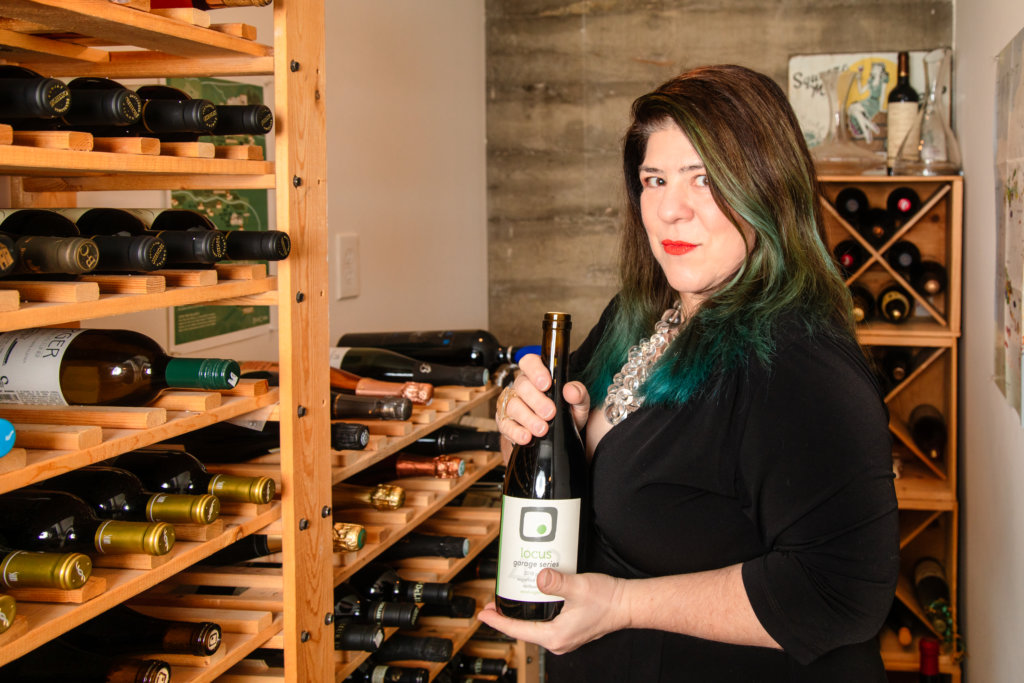 If you have never been to Locus Wines on Occidental in Pioneer Square, you are definitely missing out. Owners Ton and Rich source their grapes from around Washington State and make a lovely selection of reds and white wines, all of which are deeply satisfying to drink. Oh, and their rosè is divine! Go for a flight and a nibble on a chill Friday night. Or, sign up for one of their amazing wine dinners. Ton is a master chef and crafts the most interesting dishes to pair with their wines. You will leave satiated and happy, maybe with some new friends, and definitely with some bottles to take home. Locus Wines also has a wine club membership you can sign up for. The membership also gets you discounts on their events throughout the year.
Fave Neighborhood Wine Shop to Visit on National Wine Drinking Day: Vino Verite in Columbia City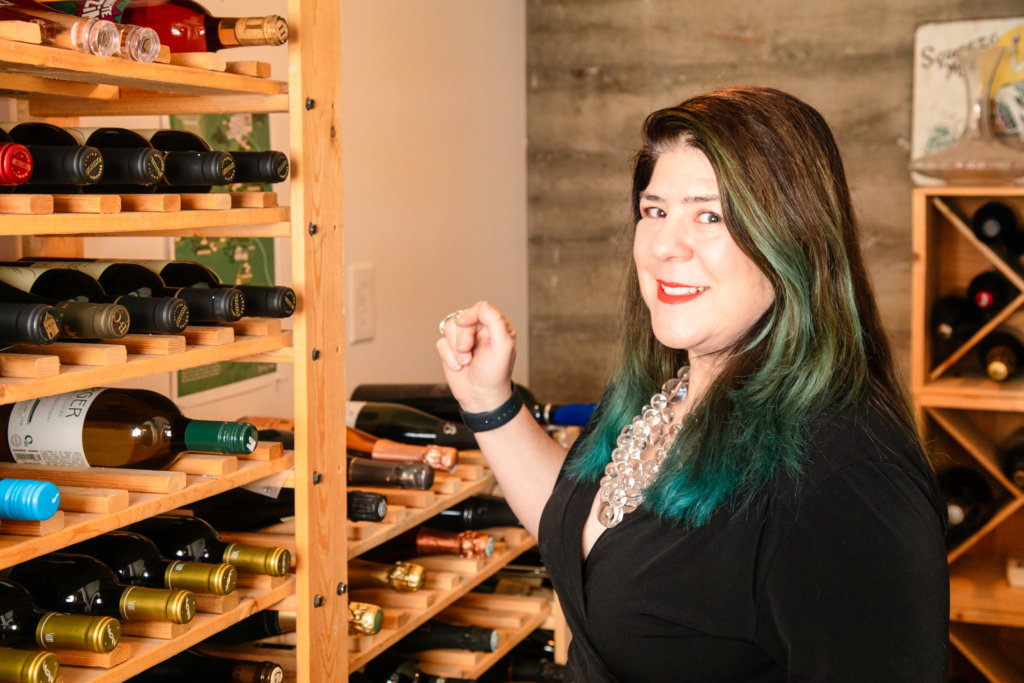 I love a small local wine shop where the owner seems to live and breathe wine and really knows their stuff. This is why we love shopping at Vino Verite in Columbia City. Dave, the owner, has crafted a wonderful selection of wines from around the world and the region. He is also always willing to offer a suggestion or two. It's our go-to stop when we need a few bottles of wine for an event or if we are heading out to a dinner party and need to snag something special that I just don't have saved in the basement.
Fave All-Inclusive Wine Shop: Esquin Wine & Spirits in SODO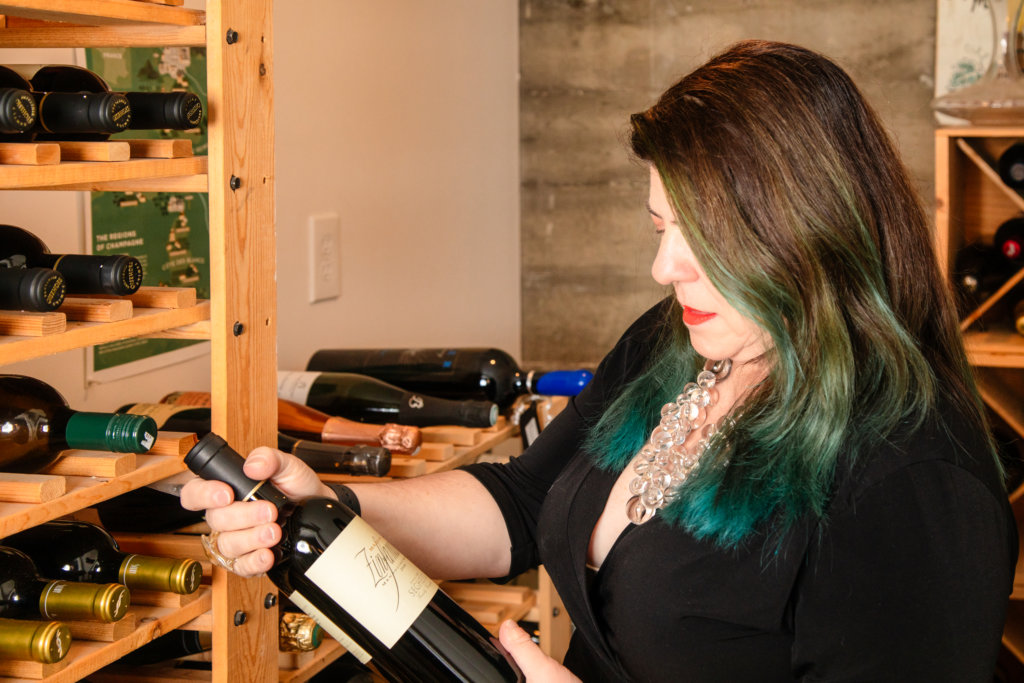 Hands down my number one go-to spot for all things wine (and booze) is Esquin Wine & Spirits. As far as extensive selections go, Esquin has one of the most impressive. Their collection of local wines is one of the best I have found in Seattle, as well as having a great selection of wines from California, France, Italy, Spain, Germany, Chile, and Portugal. Plus, if you are looking for Champagne, Beer, or Cider, there's no need to go someplace else. They have it. 
If you are looking for some less expensive wines but still want to be amused by what you put in your mouth. check out Esquin's back room. Here you can find a fun selection of everyday drinking wines at decent prices. And last but never least, there is booze. Lots of booze. I mean, if you are throwing a party and need a bit of everything, Esquin is the place! Sure you could also go to Total Wine and BevMo, but why? The wine selection at Esquin is WAY WAY better. The staff is incredibly knowledgeable. And the vibe is way less corporate. 
Fave Wine Store Disguised as a Coffee Shop to Visit on National Wine Drinking Day: Sound & Fog in West Seattle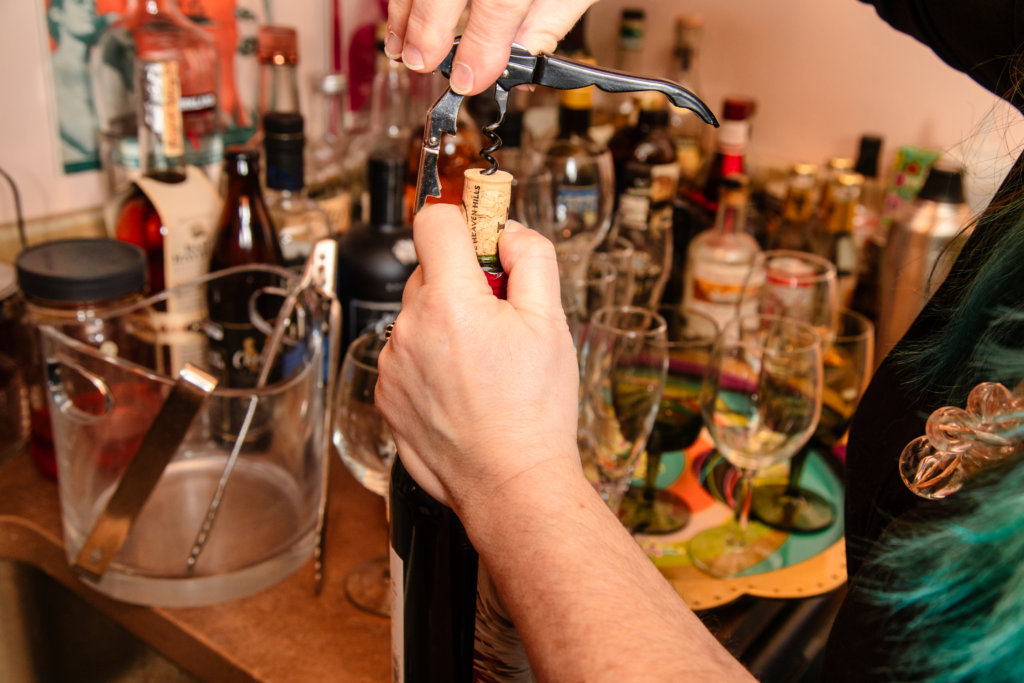 Tucked off the main drag in West Seattle's Alaska Junction you will find Sound & Fog. This coffee shop makes a hell of a great cup of joe but they also sell a lovely rotating selection of wines, beers, and ciders. I love that their wine selection is offbeat and slightly more obscure than what you would find in a bigger wine store. They also have a nice selection of biodynamic wines, which can be hard to find. 
Fave Oldest Wine Shop In Seattle: Champion Wine Cellars in Greenwood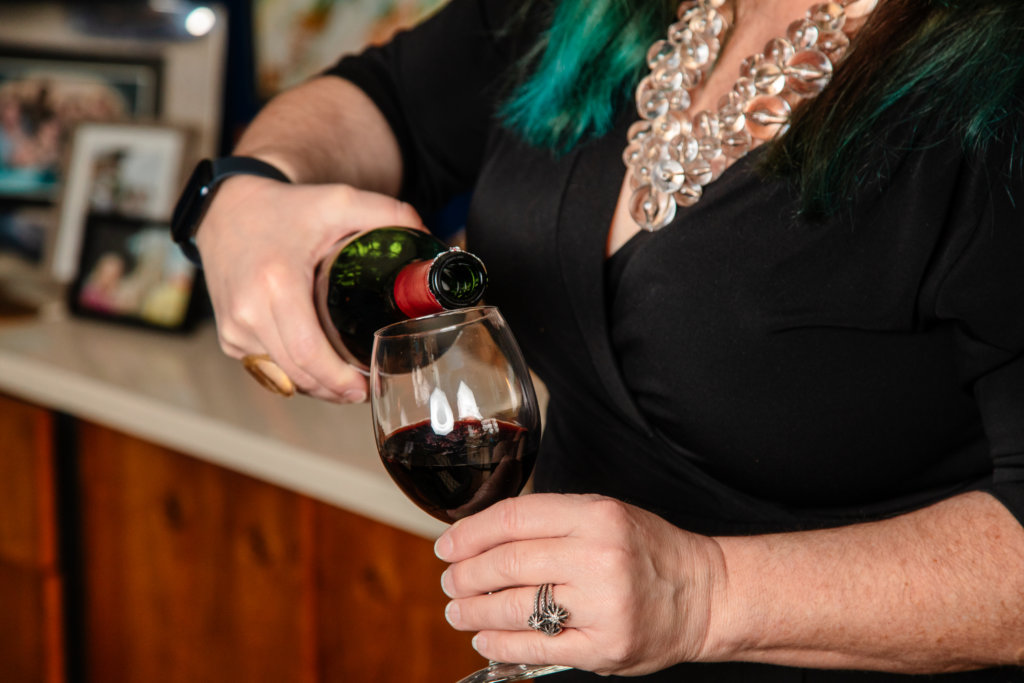 Any seasoned Seattle wine drinker will know about Champion Wine Cellars. Champion is the oldest wine shop in Seattle; it was founded in 1969 by Emile Ninaud. The original Champion spent many many years in Downtown Seattle where this young Diva first discovered their killer selection of Old World Wines. In my youth, I spent many hours exploring the wine racks at Champion on my way home from work. Today, Champion has relocated to Greenwood. This means I don't get to enjoy perusing around the shop as often as I used to. But you should. The new owner, Eryn Lyman, worked at two of my favorite Seattle spots, Cafe Campagne and Zig Zag. So you are guaranteed to still find one of the best selections of French Wines here at Champion. 
---
Happy National Wine Drinking Day!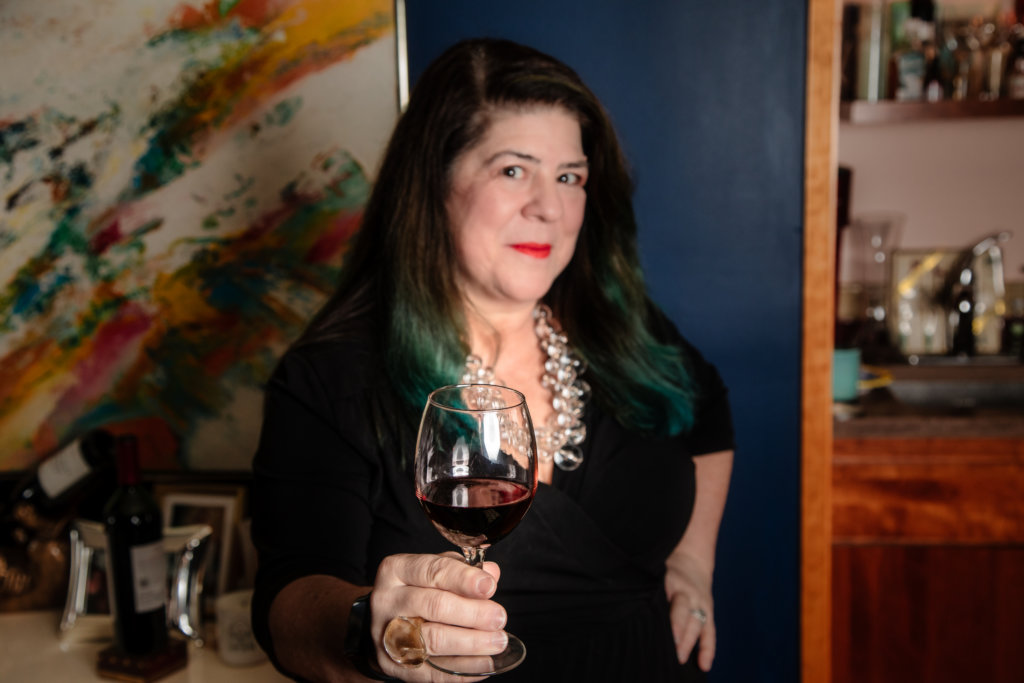 Well, there you go. I encourage you to explore all the amazing wine places there are to explore in Seattle. And of course, if you really want to celebrate National Drink Wine Day, grab a bottle or two to enjoy from one of these wonderful establishments. Then grab a friend or two to enjoy them with. 
Want to see a few videos where Kim and the Team Enjoyed Vino?
Happy Wine Drinking! And be sure to tell us what your favorite wine shops are in Seattle. We would love to know.