This year, Lunar New Year begins on February 1, 2022, and this holiday is a very important time of year for many Asian cultures. This occasion is usually celebrated for multiple days, and there are many different traditions associated with the holiday. We are so excited to be sharing how Divaland celebrates Lunar New Year!
Please meet our amazing FIUTS student Jenny and her hubby Hui. Jenny arrived at Chez Diva as an International student when she was 18. Over the years we have been with her when she graduated college, turned 21, and have celebrated several Thanksgiving together. Jenny is honestly one of our favorite students we have ever hosted. Jenny loves to travel and is fluent in several languages. She loves to meet new people and is such a joyful part of any Diva gathering. In addition, she has a huge passion for cooking. And with her partner Hui they have shared that passion for creating so many amazing feasts.
Over the weekend Jenny and Hui celebrated the New Year with friends. And we are so happy that they are chose to share their celebration with us and everyone in Divaland.
Celebrating Lunar New Year in Divaland with Jenny and Hui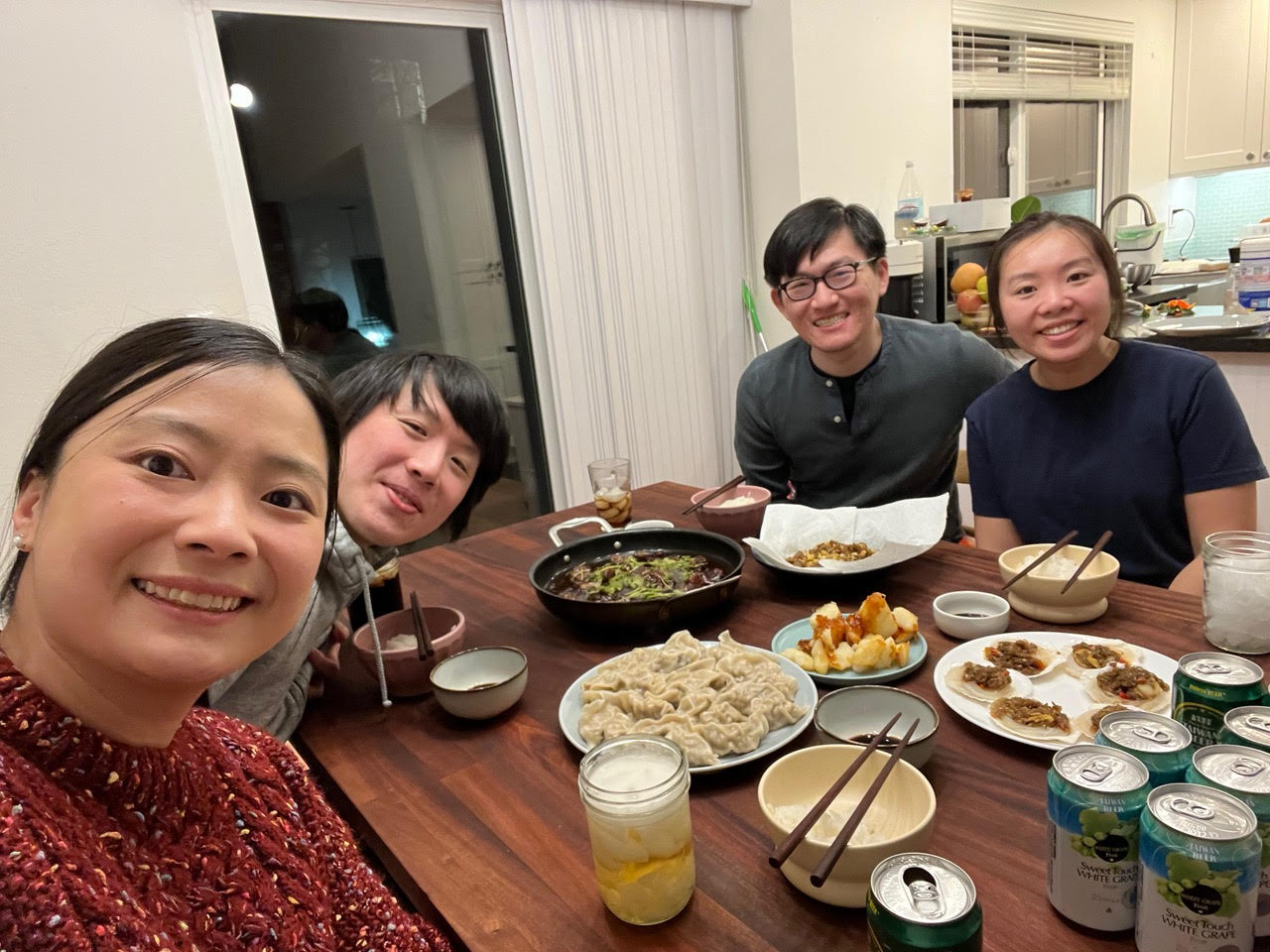 How do you know the Divas?
Kim and Chavi were my homestay family from UW's FIUTS program! I came to the U.S. in 2010 for college and they hosted me when I first arrived in the U.S. They are like my American aunts who took me to get a bank account, go to Target and move into the dorm, and everything!
How did the two of you meet?
Hui and I met through the online dating app OkCupid back in 2017 when I came back to UW for my master's degree. The funny thing is he was the first and only guy I went out to meet in person and it just worked out!
Tell us about why you are a quintessential Diva Dweller?
Hui and I love food and we are always up for adventures, let it be exploring the PNW's outdoor activities or farmers' markets or traveling domestically and internationally. I think that makes us the "quintessential Diva Dweller" because the Divas are always up for fun trips and explorations, and they host the best parties!
How do you celebrate the Lunar New Year in your family?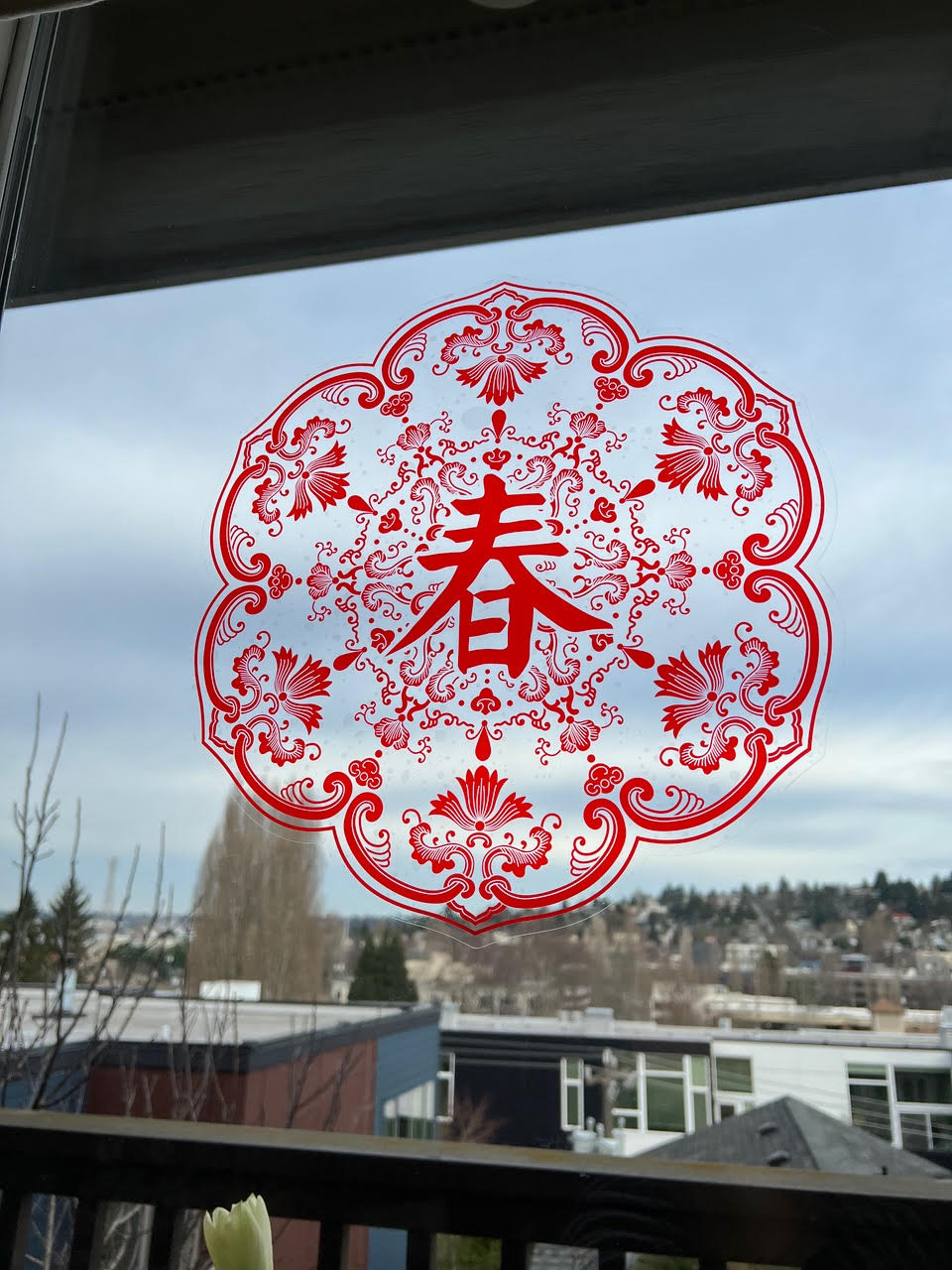 Lunar New Year in China is all about spending quality time with family. You gather to do a lot of prep and decoration for the Lunar New Year and cook all kinds of food together. Before the new year, we usually do an inside-out cleaning of the house, with the meaning of getting rid of the bad luck from the previous year to welcome exciting things that are ahead of us in the new year. We also put up couplets on our doors and stick paper-cut to the window.
Lunar New Year Eve dinner is the big feast time with the family. I am from Beijing and the Northern China food tradition is to have fried dishes and dumplings. My mom usually makes fried stuffed lotus root and eggplants (imagine eggplant parm stuffed with meat but no tomato sauce and cheese) as well as fried fish beforehand.
On New Year's Eve, the entire family gathers to make dumplings that will be boiled at midnight. Each family member will participate in the dumpling-making process: Someone will roll the dough into wrappers (handmade wrappers are the BEST), and someone will make the dumplings. I was taught how to make dumplings in 1st grade and we all gather and make the dumplings together. The process unites us as a family. The CCTV Lunar New Year Spring Gala usually starts at 8 pm and doesn't finish until 2 am and the entire family will eat and watch the gala together.
Do you have special family traditions during this season?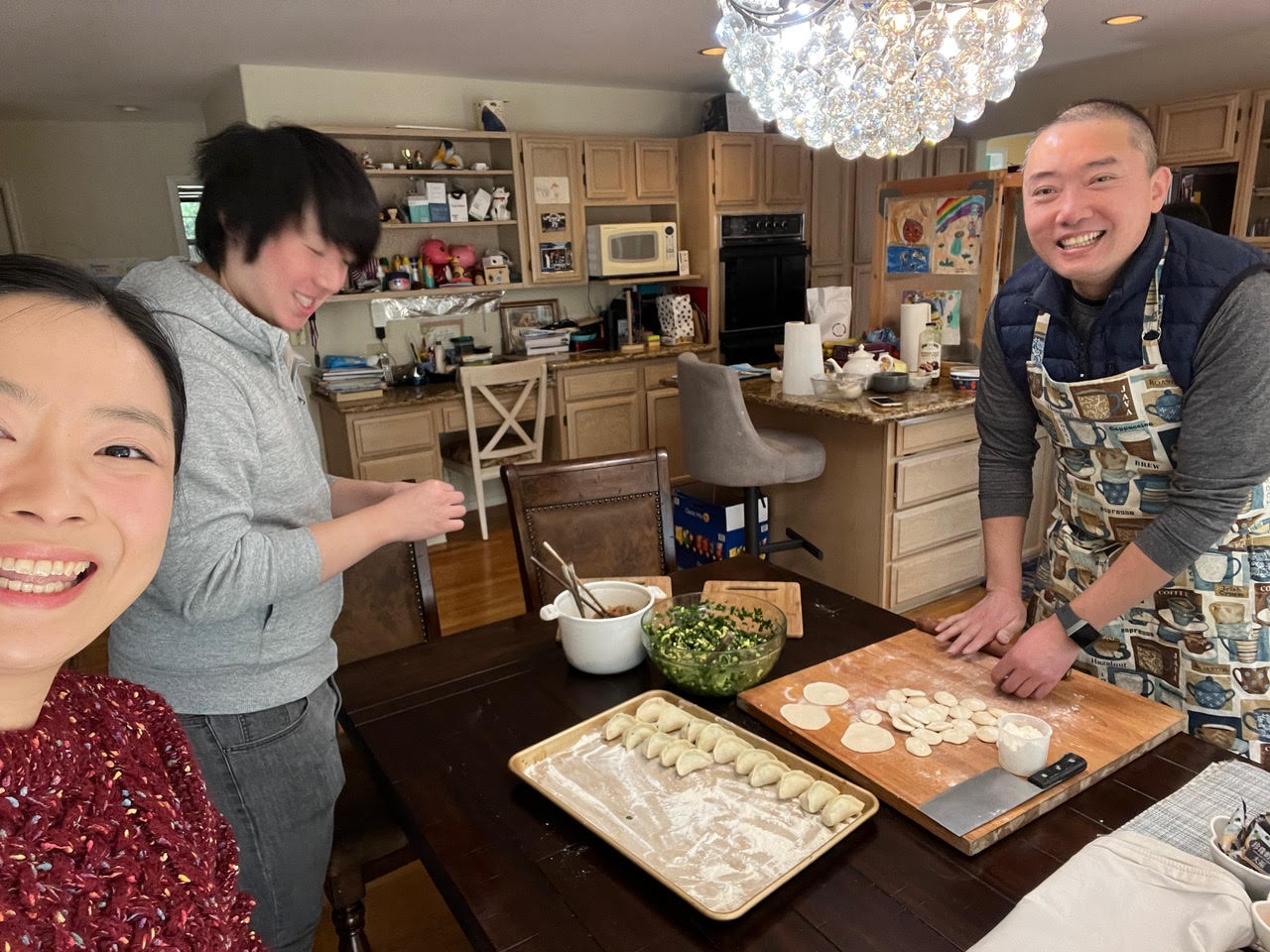 My grandpa usually hides coins in dumplings,  similar concept to the French King Cake. It means good luck and whoever gets the dumpling will make a lot of money in the new year. Kids under 18 get red pockets from the elders. It it my favorite time of the year when I was a kid and I get to have all the cash. lol
Why is this year's celebration extra special?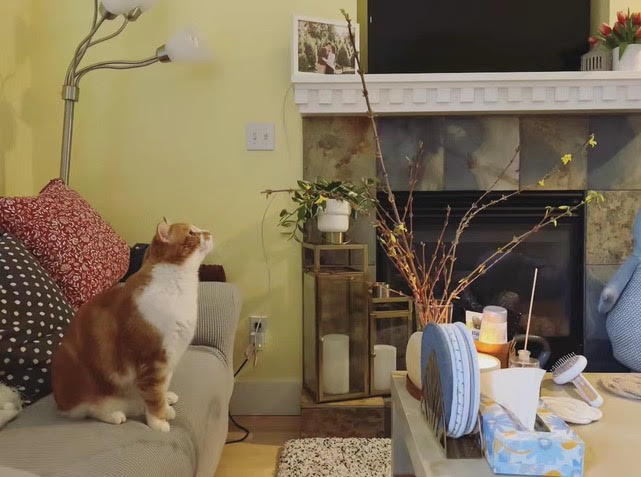 This is the first Lunar New Year since Hui and I got married. However, due to covid, I haven't been back in China for two years. This year we gathered with my aunt and uncle's family and our friends to make dumplings and celebrate together. We are also sitting with my friend's cat Ronnie so he is celebrating with us! It is the Year of Tiger so we did some creative drawing of Ronnie's photos to celebrate!
---
Thank You For Celebrating Lunar New Year in Divaland With Jenny and Hui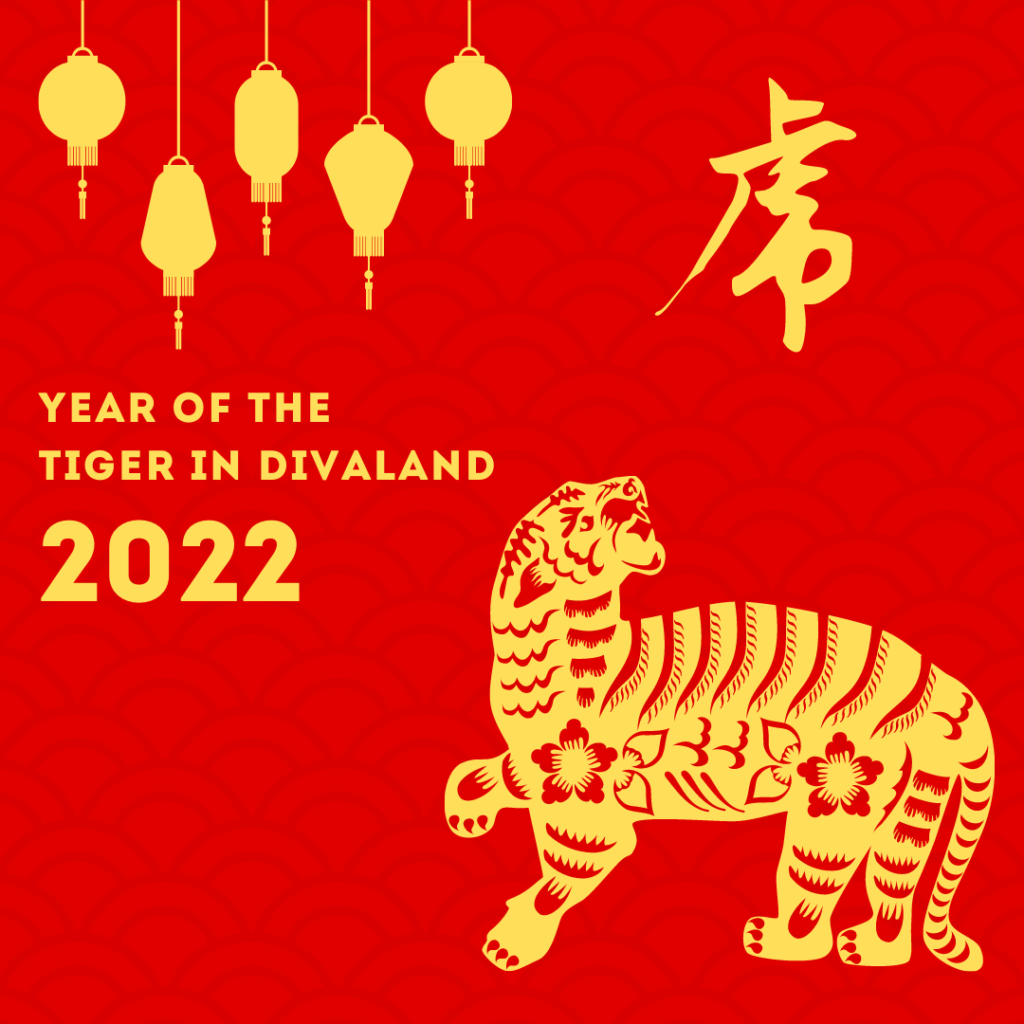 Recently we have really loved sharing how our amazing Diva Dwellers and wonderful friends celebrate all different kinds of holidays. The Lunar New Year is a cherished time of year for many people, and we wish everyone who is celebrating the Lunar New Year a happy and prosperous year ahead!
The Holidays Celebrated in Divaland
If you'd like to learn more about the holidays that are being celebrated in Divaland, you can browse our other blog posts here:
Thank you to our Diva Dwellers who have shared their holiday traditions with us. It is truly true to know people like Jenny and Hui!