The Roy and Kim Show are all about keeping Divaland up-to-date on local happenings, whether it's real estate, local politics, or the latest and greatest events. This week, we—Kim Colaprete, Managing Broker with Team Diva at Coldwell Banker and Roy Powell with Team Diva at Coldwell Banker—are diving into what's on the horizon for Seattle real estate this year. Thank you for joining us as we share our Seattle Real Estate Market Forecast for 2022.
We're always on top of the real estate market. And over the last 20 years in real estate, we really have seen it all. The Divas have seen two peak markets, two major recessions, and now we are still navigating the unique COVID-19 market. We are ready to help you plan and strategize for 2022 whether you want to buy, sell, or just keep an eye on the market.
2022 Seattle Real Estate Market Forecast Overview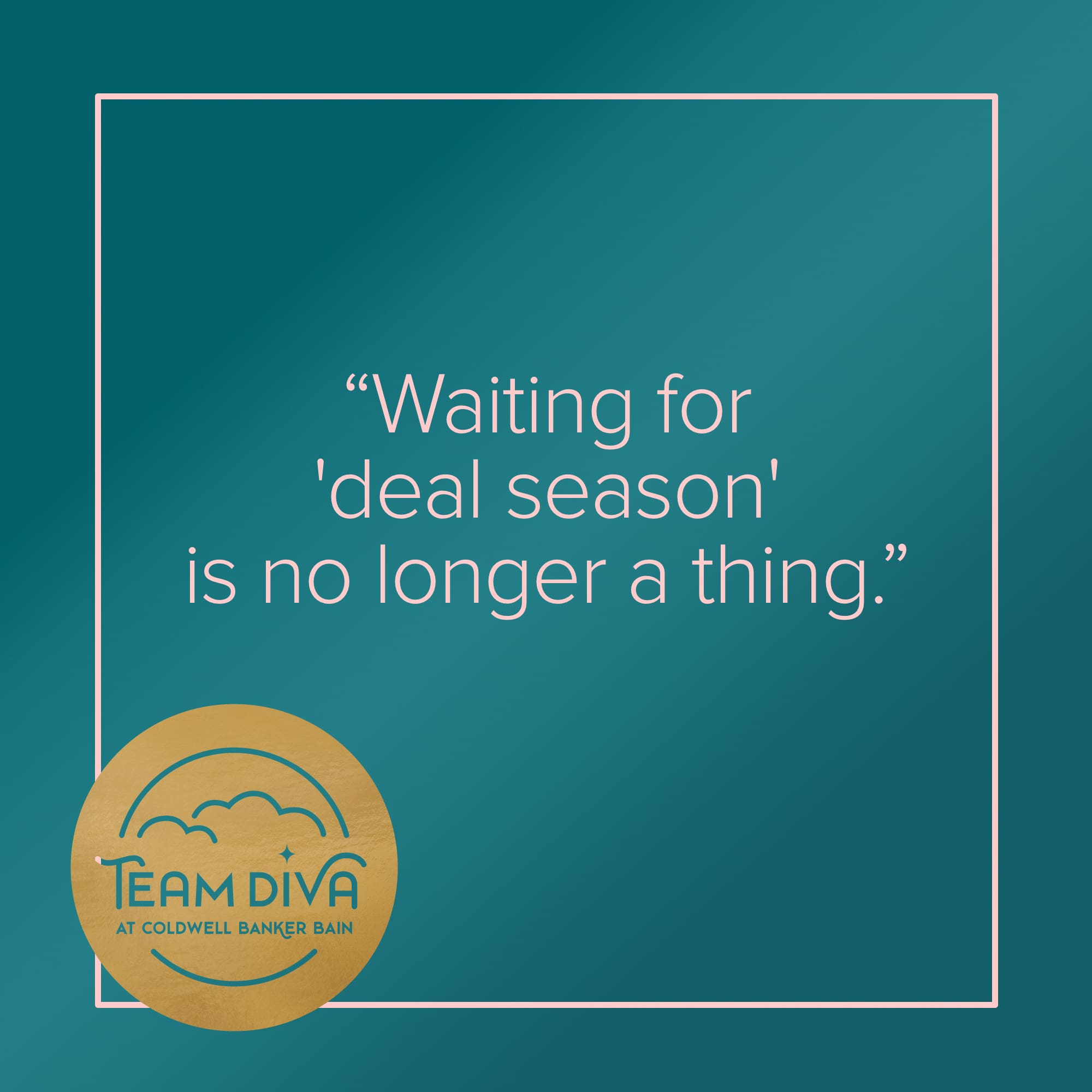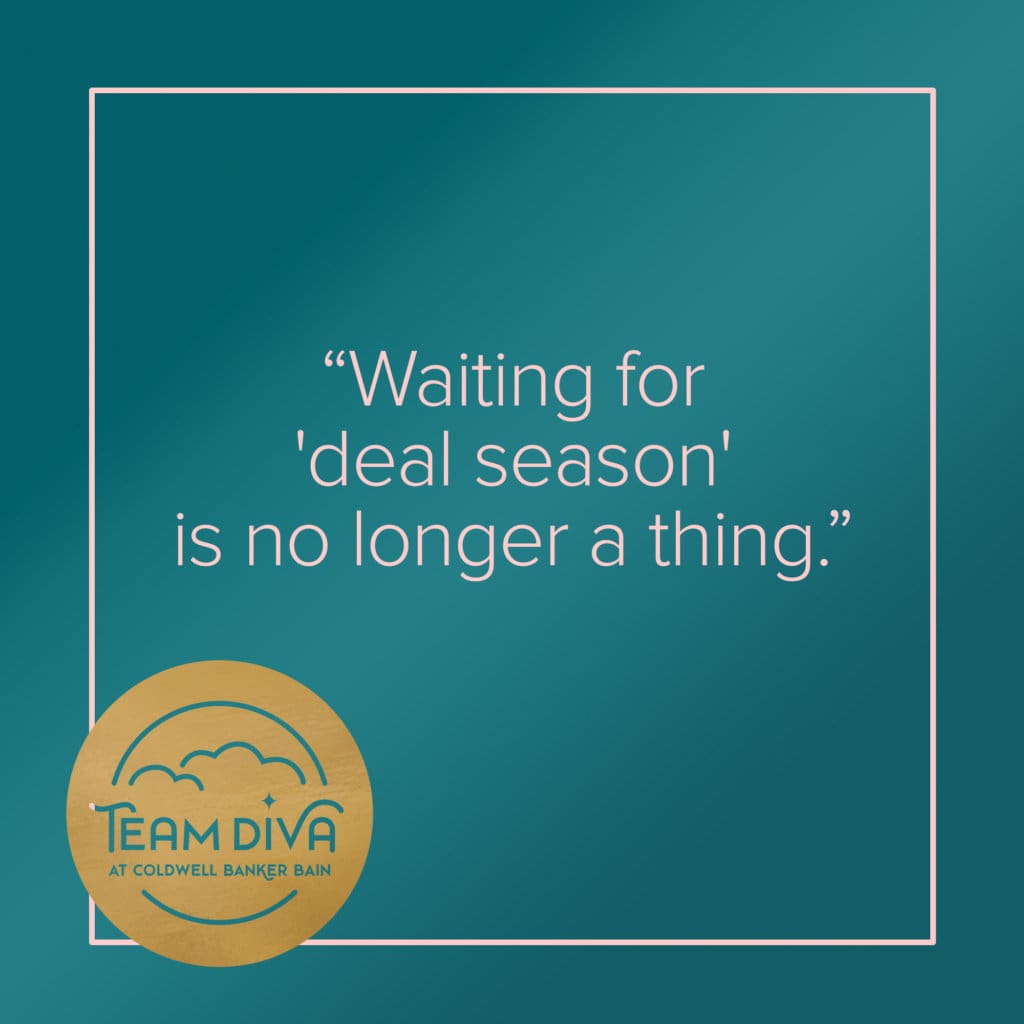 Buckle up: 2022 is going to be very similar to last year, with some exceptions. We don't anticipate seeing any huge surprises that will lead to home prices shooting way up or down. COVID will continue to affect our day-to-day, but the housing market will continue to move up. The minimum money needed for homeownership will continue to creep up, as well rent, and the cost of goods to build new homes. Buying a home will continue to be extremely expensive, but worthwhile for housing security. If you can buy a home this year, do it! If you can't then it's time to come up with a plan B. Waiting for "deal season" is no longer a thing. Getting a "deal" on a home this year means you just are able to buy a home.
We also know that 2022 is a midterm election year. Seattle is often impacted by the overall zeitgeist of the nation, and we see the potential for the market to slow down as we get closer to November. We think in general there will be a lot of dissidence in our country this year. And this could cause some stress and anxiety in the real estate market. We may see a hesitancy in the market in the fall. Depending on how things go on November 8th, that could extend into the winter. This does not mean we will see a "depreciation" of value. It might just be a plateau in the market where prices and sales are concerned.
What Will Happen With Overall Housing Inventory in Seattle?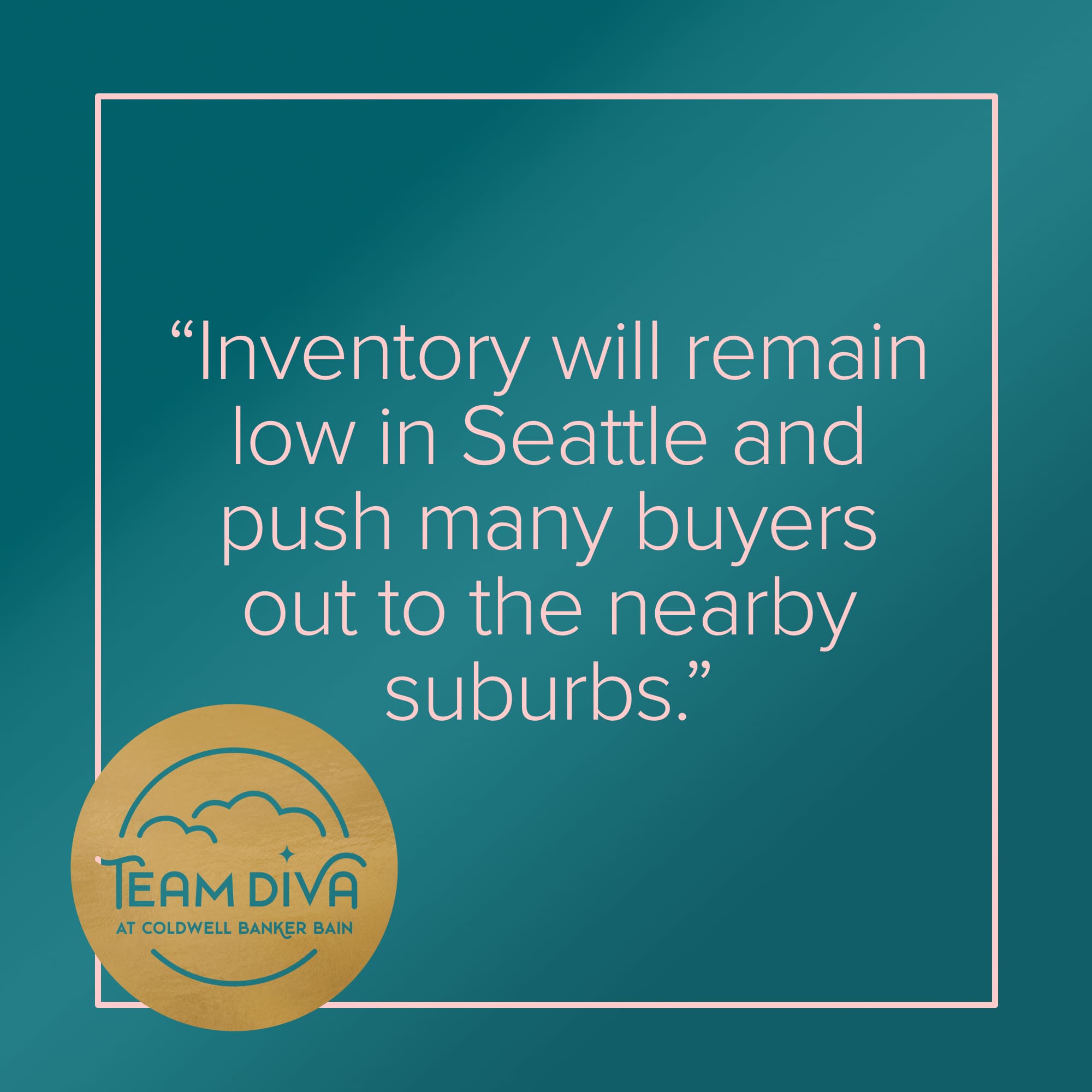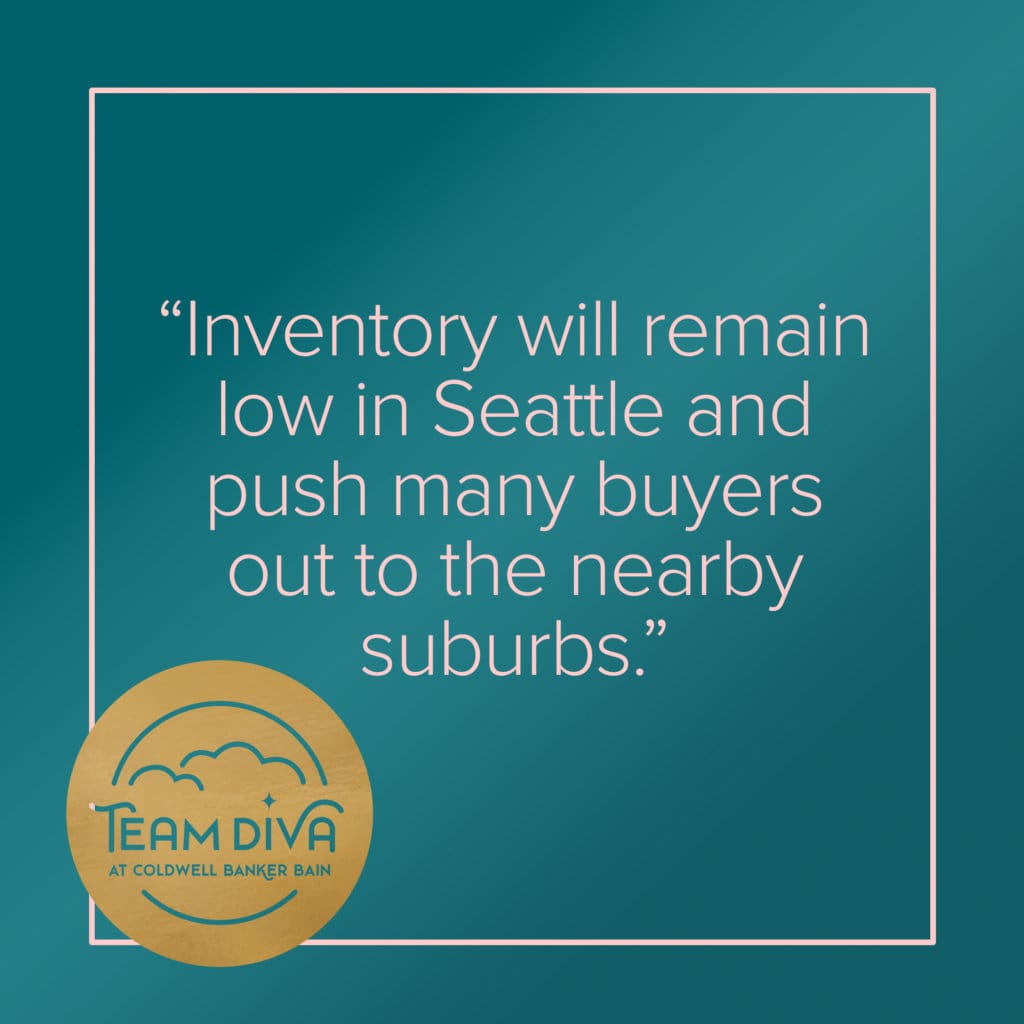 Housing inventory in Seattle is going to continue to stay tight. We are at record low numbers right now and we don't see King, Snohomish, or Pierce counties building enough inventory this year to come back from these record numbers. More and more people in their 30s are looking to put down roots, which will continue to squeeze any available inventory that does come in. Inventory and affordability are going to be the biggest inhibitors of buyers AND sellers this year. We won't be surprised if we continue to see multiple offers on most homes. However, we also don't think we are going to see as many homes selling for 20% over list price.
What Should We Expect in the Single-Family Homes to do in Seattle's 2022 Market?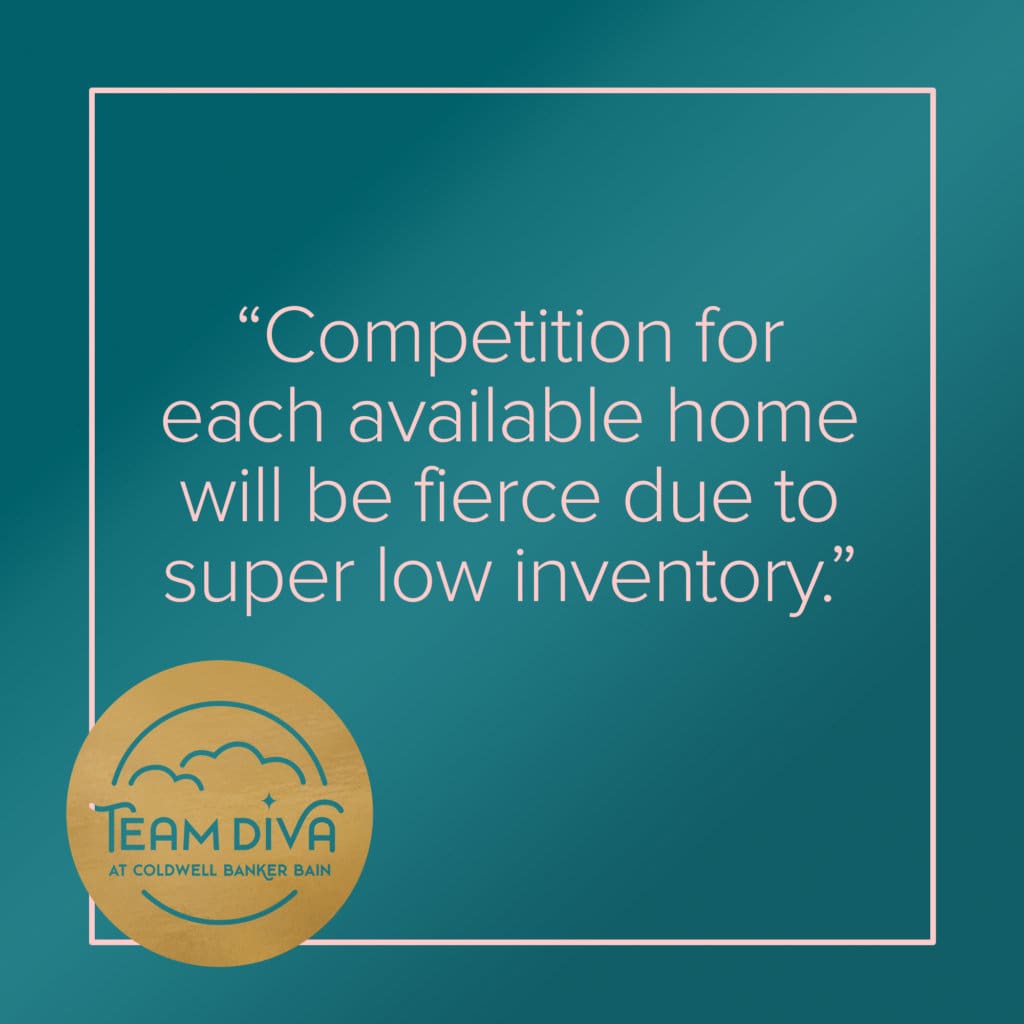 We are going to see current homeowners' equity continue to climb, which will be good and bad for the market. As the price for renovation and repairs climb as well, we think we might start to see a small market appear for people downsizing or moving toward condos. Prices may level out, but competition for each available home will stay fierce.
However, it will also be important to keep in mind the impact of rising interest rates and the potential chaos of the midterm elections. What we could see is more localized pockets of hot markets and cooler markets within Seattle and outlying metro areas, as opposed to an overall hot market across King County and beyond.
What Will Happen With Seattle's Condo Market in 2022?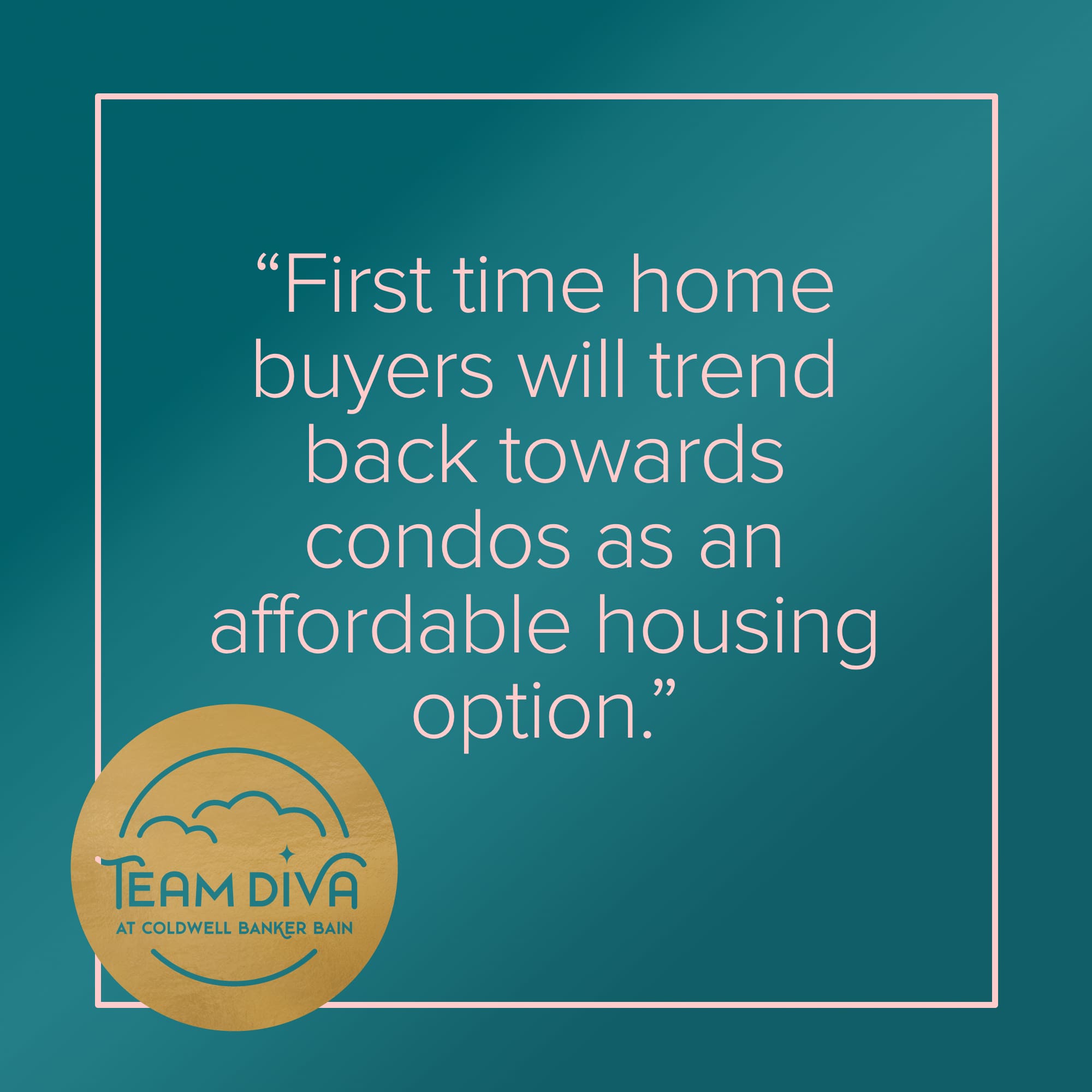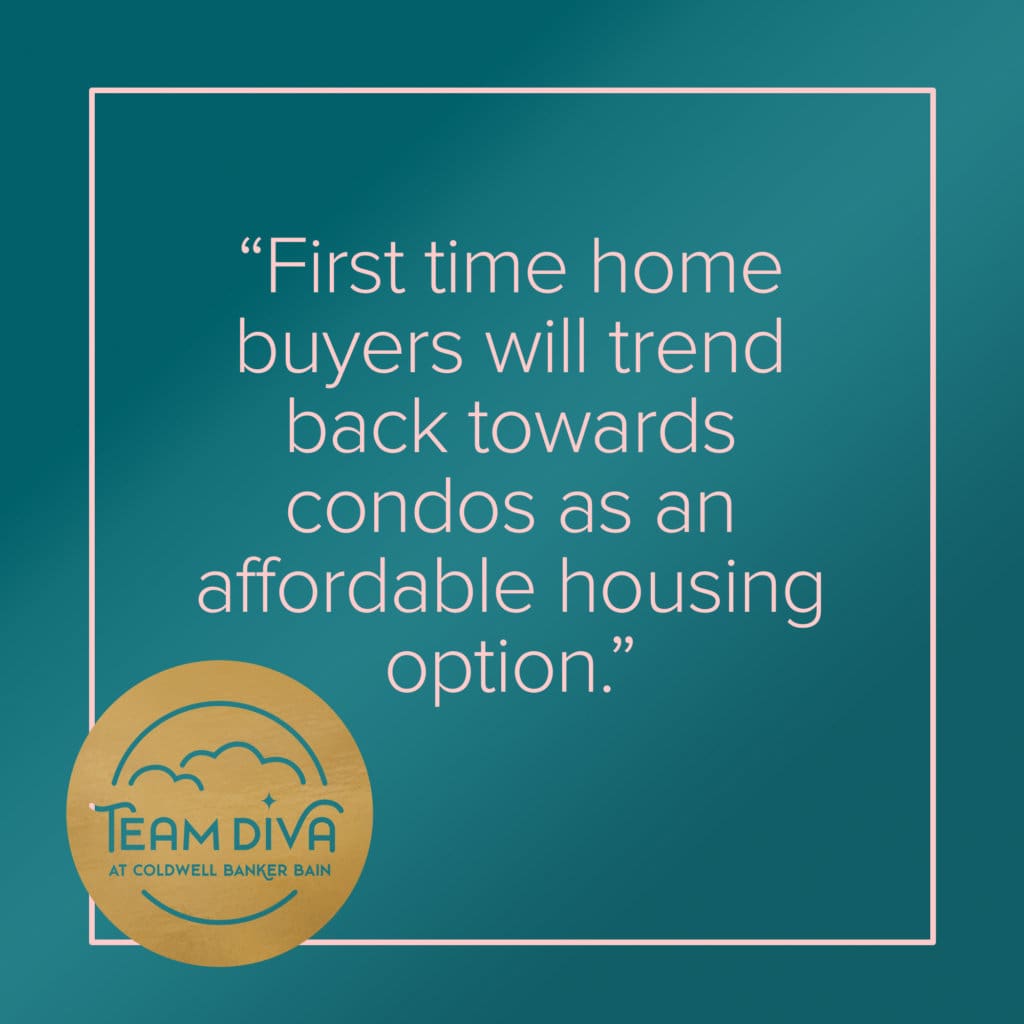 Seattle's condo market is stable. Compared to other condo markets outside of the Puget Sound area, it could even be called strong. We did see prices in Seattle's condo market go up in 2021, although the increase barely scratched the surface in making up the depreciation from 2020. This means that the average price for condos was just slightly higher last year than in 2019. Although we did not see a huge price increase for condos year over year since 2019, we did see an increase in closed sales.
We believe that we will see more first-time Millennial buyers trend back toward condos for a purchase this year than we did in 2020 and 2021. Compared to single-family homes, condos are still an affordable option in Seattle. And of course, condos are great for staying close to work. With home prices continuing to go up, we are likely to see even more bidding wars for condos this year.
How Much Will Home Prices Increase in Seattle in 2022?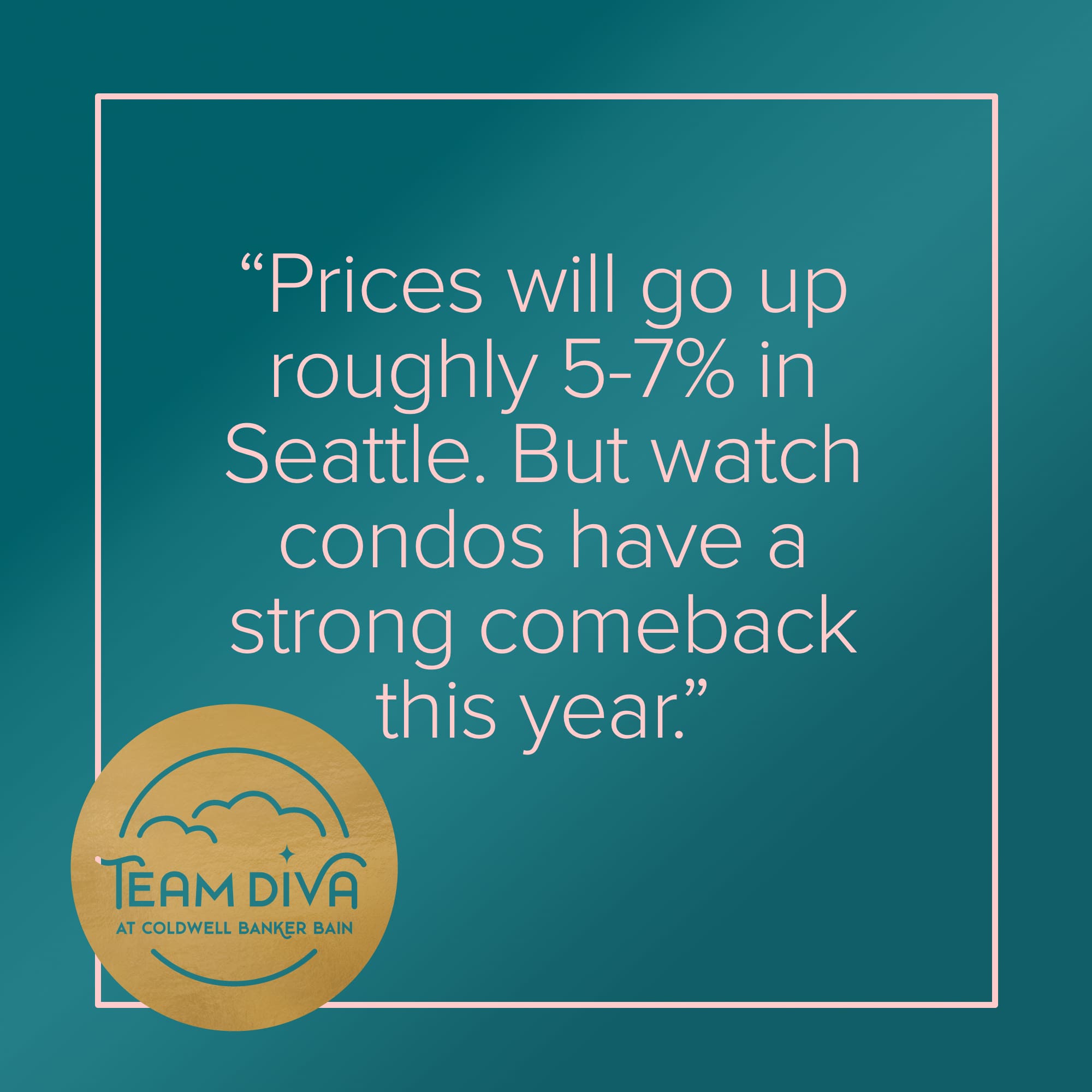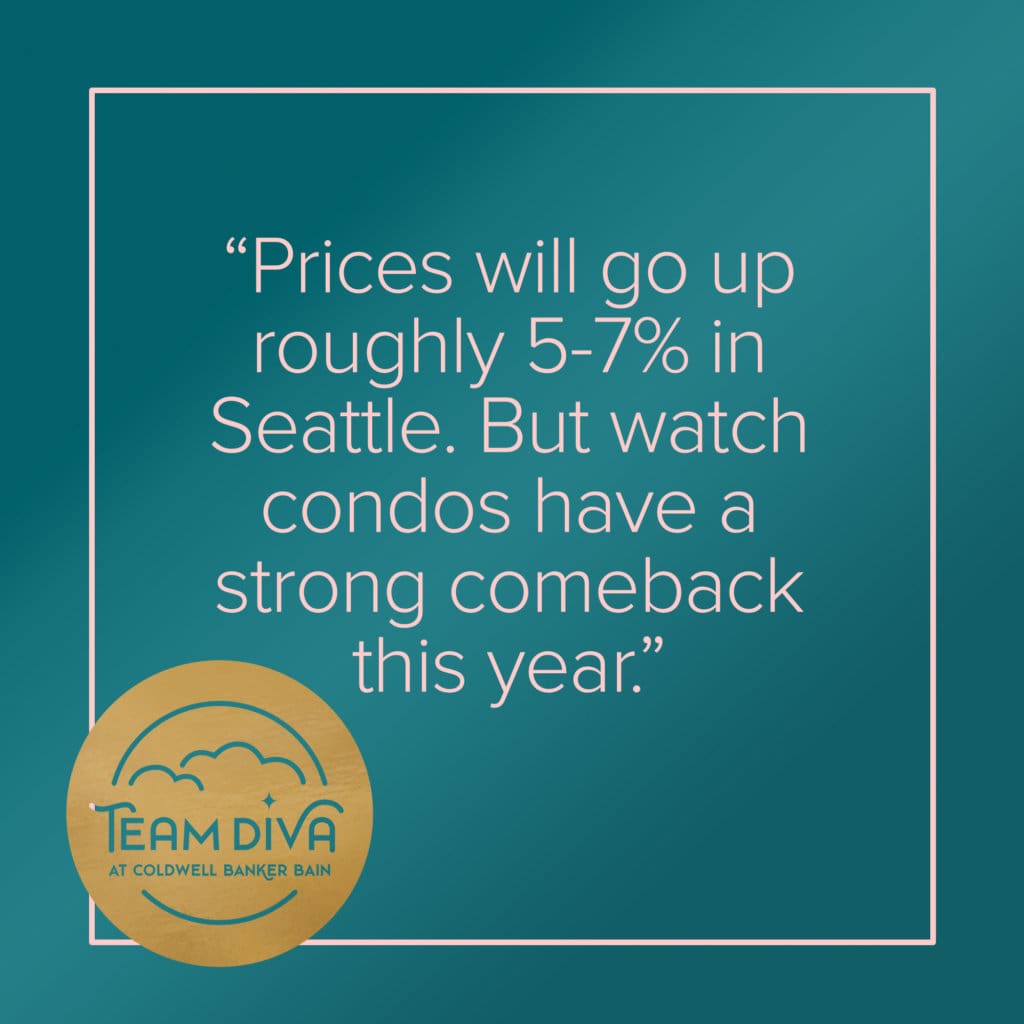 Home prices in Seattle will go up in 2022, but not as fast as they did last year. Core Seattle neighborhoods will continue to climb but we think surrounding metros are going to see even larger price gains. Gone are the days of finding a cheap house in Burien or Renton (or Kent, Auburn, etc.) with a quick commute to Downtown Seattle. Everyone is looking at the same pool of available homes as the search radius gets wider and further out.
In 2021, the median home price in Seattle went up about 8%, while the median home prices in King County overall went up about 17%. With more folks being squeezed out of the city due to lack of affordability, moving to the 'burbs will be a continued trend.
Moving into 2022 we expect the first part of the year to be fiercely competitive and back to our old multiple offer market. And as the year goes on we expect the list to sell prices to level off. Overall it will average out to about 5-7% price increases in the city.
Watch for condos to make some unexpected price increases this year.
What Will Happen to Interest Rates in 2022?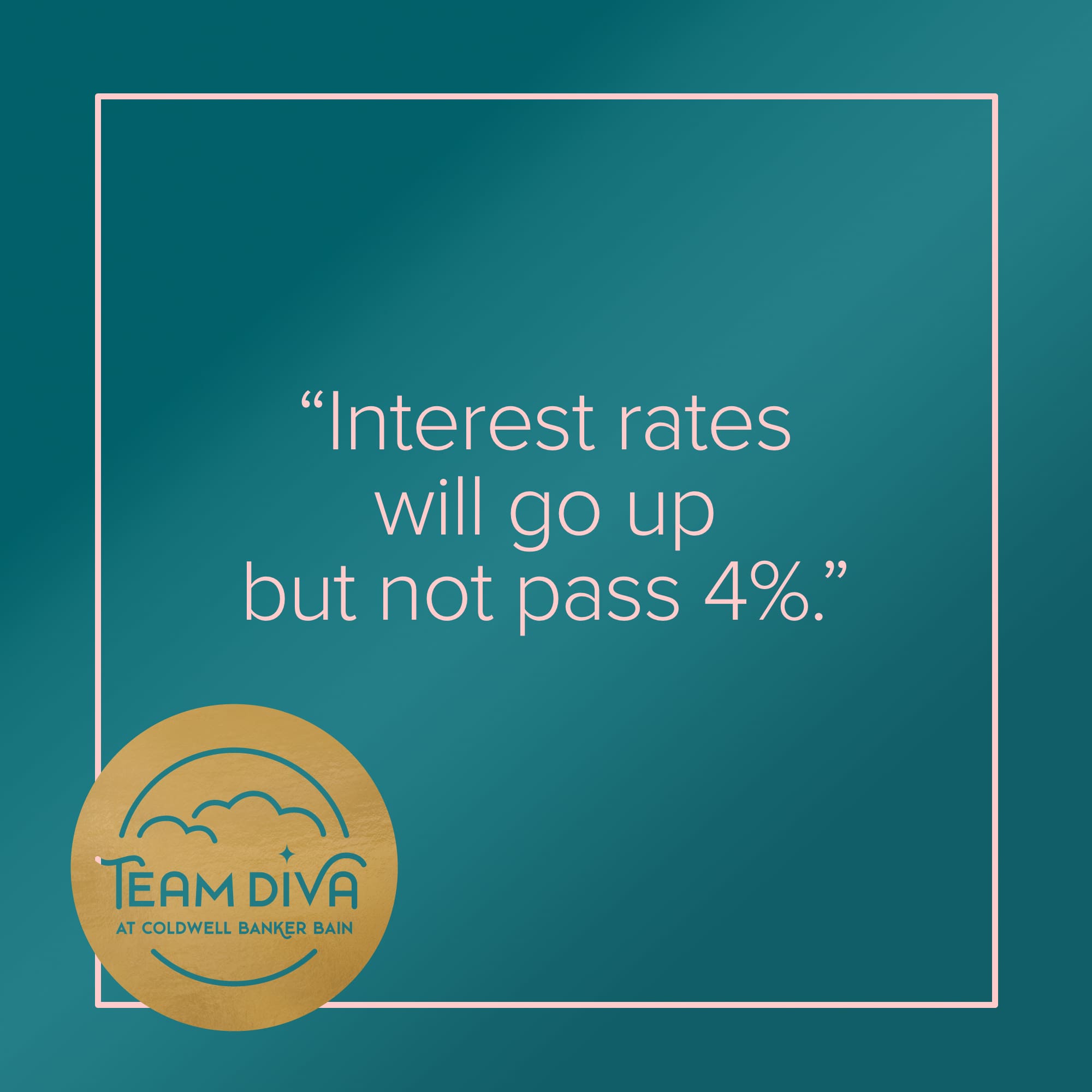 We don't think we are going to see a huge jump in interest rates this year. They won't go back below 3%, but they also won't go above 4% this year. However, a sign of a good economy means that interest rates have to go up. Do not think this will suddenly mean a bunch of deals like back in 2018. Nope. Well-qualified buyers are going to continue to buy homes. Specifically elder millennials as they are finally able to enter the market. Of all the things buyers have to contend with this year, interest rates will be the least of their worries.
Interest rates going up will put pressure on the earlier part of the year as buyers rush to get into a home. But as usual Seattle sellers take their sweet ass time.
Seattle Real Estate Market Forecast: What Do Real Estate Agents Need to Know?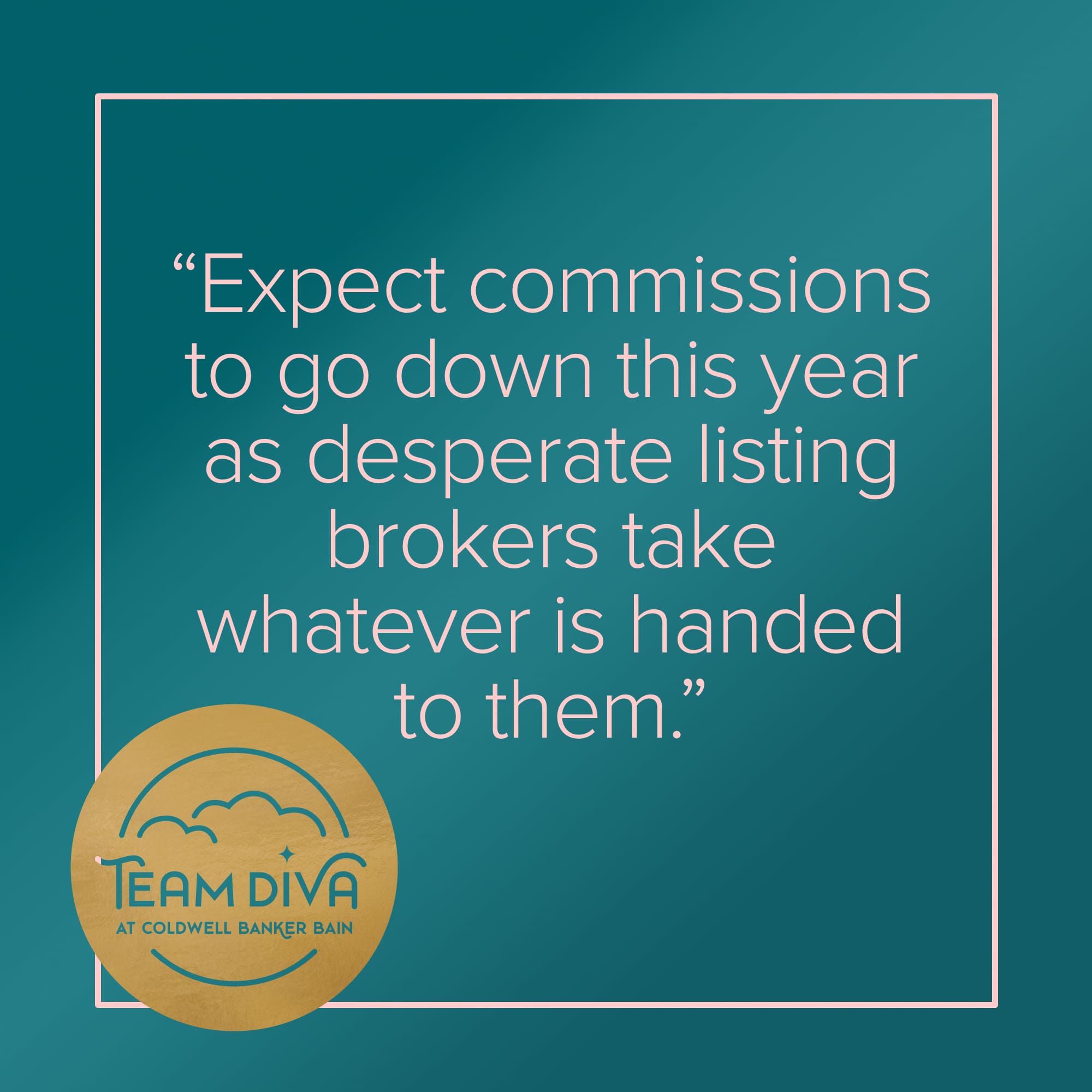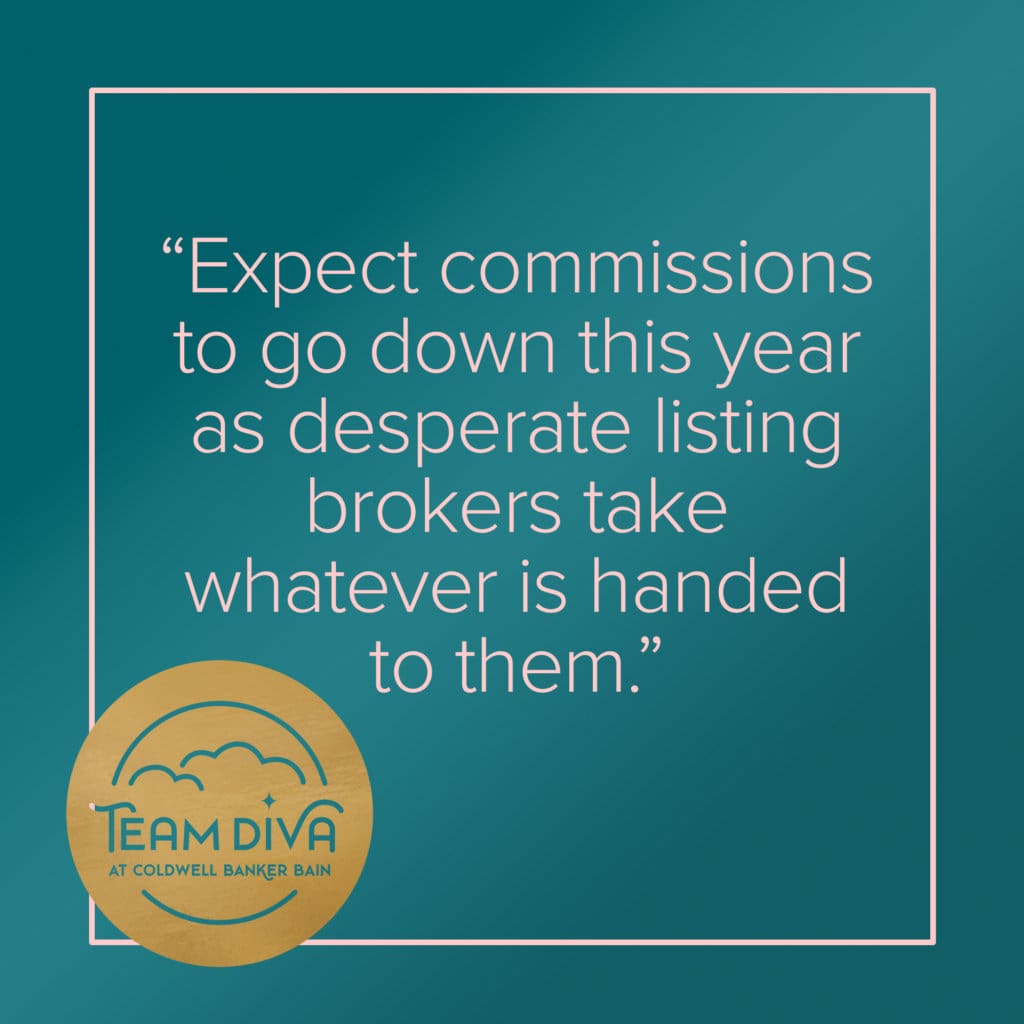 From a REALTOR's perspective, we think that we will continue to see commissions drop. Most of the homes we showed in December were offering 2.5% or less. I think we will also hear a lot about competition from iBuyers and outside investors, but we don't think we are going to see them actively competing in our market. The prices are already too high and the opportunity for bottom feeding is just not going to be available here in the same way that they are in a less expensive market. We think we will see a lot more homes that are listed too high and as a result, these listings will have to have price reductions.
Sellers who are not properly advised will continue to be emboldened and will choose to work with brokers who will take listings at all costs. And we all know they will not get that Diva boost in their final sale like our friends in Seward Park.
---
Quick Recap of 2022 Seattle Real Estate Market Forecast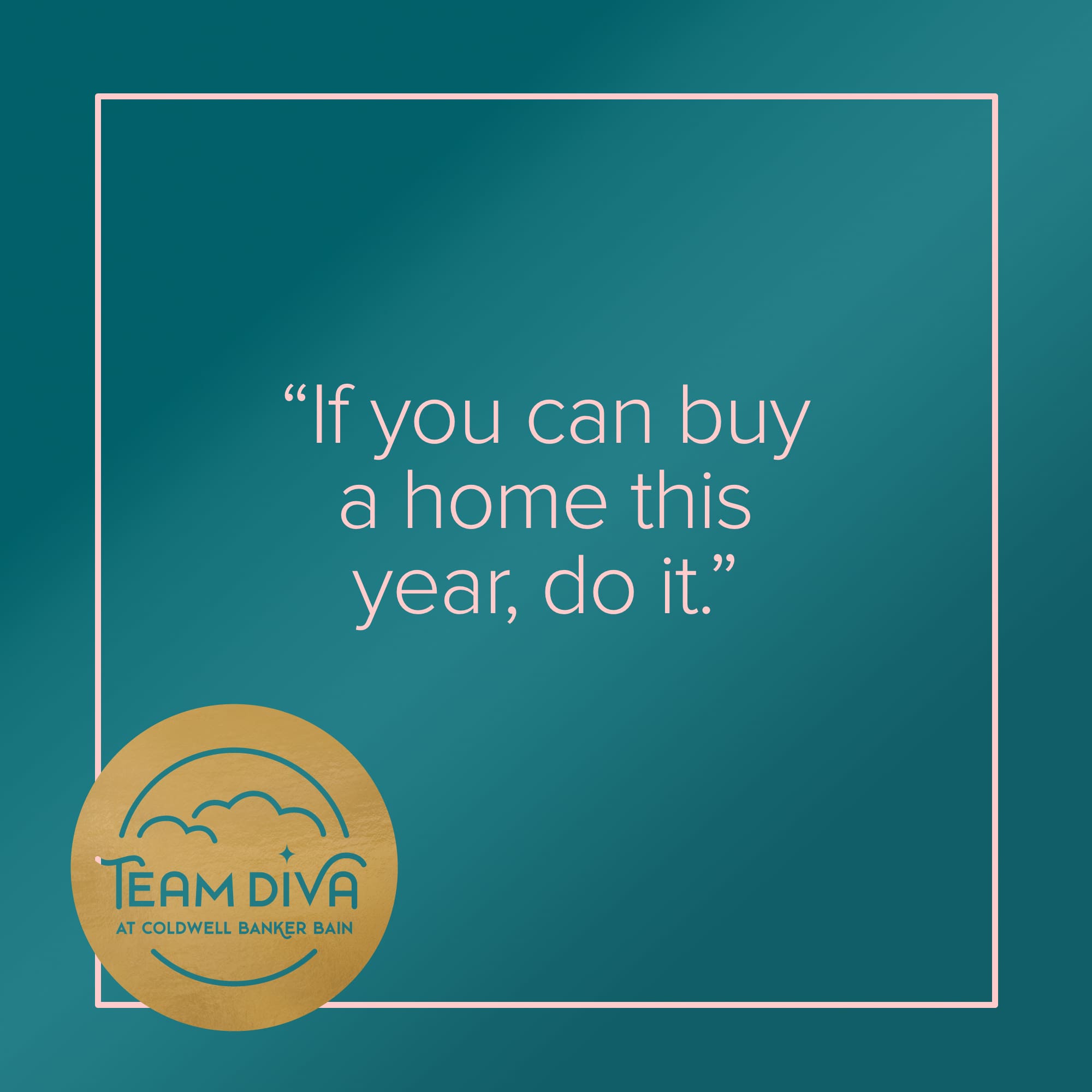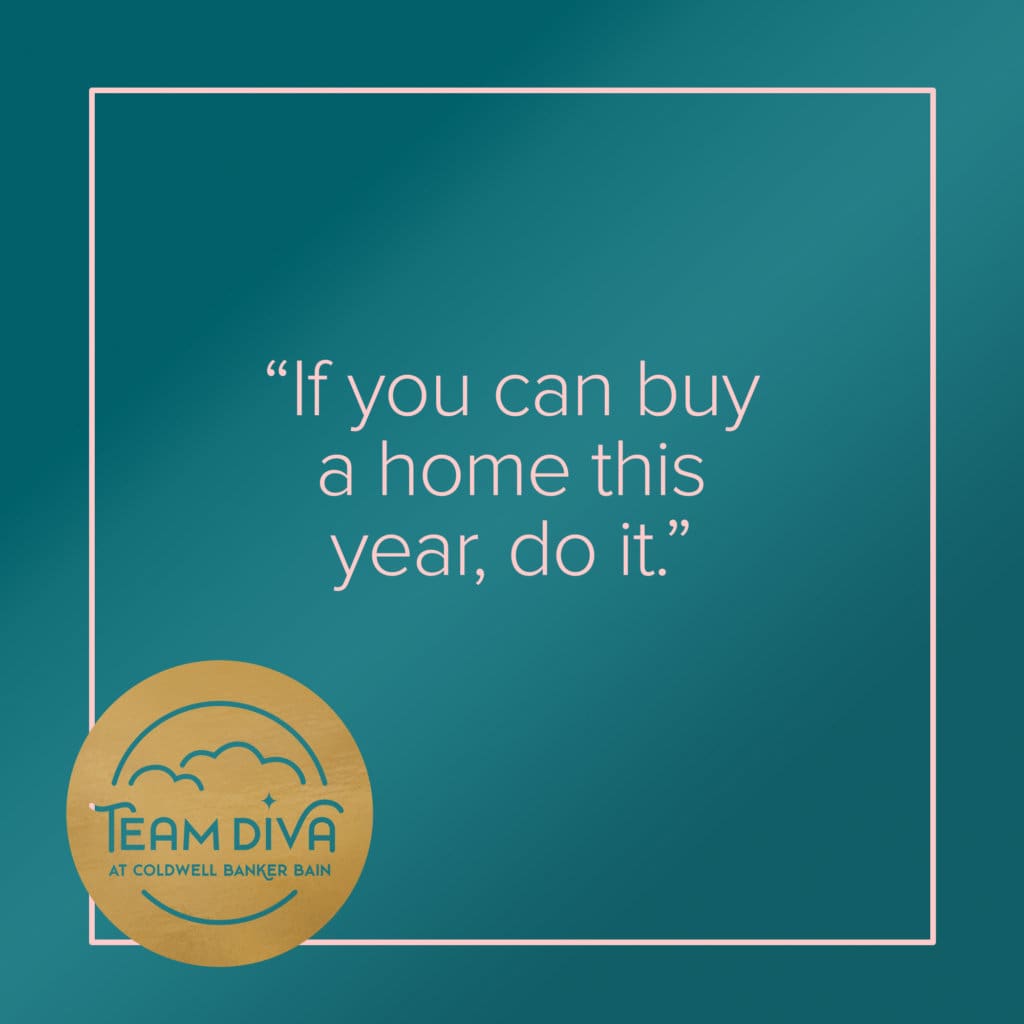 2022 is likely to be similar to last year (fierce competition), with a few exceptions (condo market rising). If you can buy a home this year… do it! Don't wait for a deal, because deals are not coming. Inventory in Seattle will continue to stay low, and you can expect multiple offer situations. Owners of single-family homes will continue to build great equity, and the condo market is the affordable option for buyers in Seattle.
And finally: Home prices in Seattle will go up this year, but not as much as they did last year. Interest rates are also going to go up which is a sign of a healthy economy. But they won't keep well-qualified buyers from being able to buy.
Advice for Sellers and Buyers
Are you thinking about buying or selling a home in 2022? We are ready to help you plan and strategize for the year ahead. Click here to get in touch!