What does producing a Seattle Election Guide for 2022 has to do with real estate? Every year we create an election guide for our Seattle Divaland folks. And the reason why elections are important is that those who are in charge create housing policy. Does anyone want to talk about the lack of urban density or affordable housing in Seattle? Then let's talk about who we have elected. And frankly, as Seattle's most diverse real estate team, we care about who is representing our community. Our team lives here. We care about the environment. And some of us are raising trans kids.
These things are all hot topics, not to mention the fact that Roe v Wade has been overturned. Who funded the races for anti-choice candidates? A lot of business groups have given money to these races.
Additionally, we are the only real estate group to produce an election guide. Elections matter. Our community matters. And your vote matters the most.
The most important thing to remember is to vote on Tuesday, November 8th!!!
Before You Start, Get Your Election Goodies Prepped
---
Team Diva's Seattle Election Guide 2022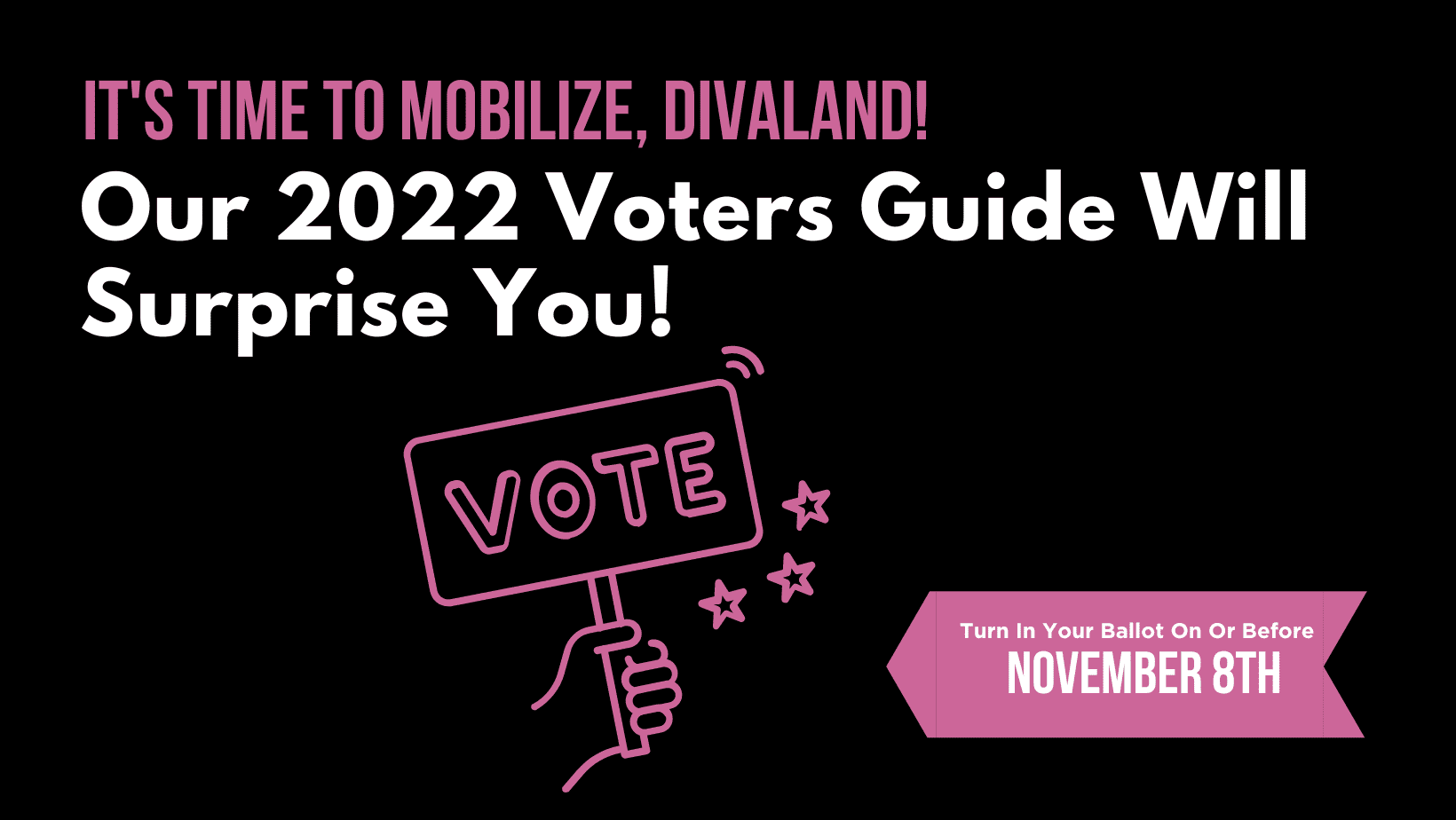 We created this Seattle Election Guide for 2022 based on candidates' positions on these specific issues:

Pro-Abortion Rights
Pro-LGBTQ Rights
Pro-Housing Affordability
This might seem simple… but it's strangely complicated. The following guide is going to be a quick list. That is, except for a few key races that are extremely important and we want you to pay attention. And donate if you can!
Local Races We Are Watching Closely and Supporting
Normally we would dive into each of the races that are local. But the following people need your vote, your donations, and for you to get out there and support them this weekend.
Federal Races
Patty Murray – US Senator
The fact that this is potentially a close race is really upsetting.
Dr. Kim Schrier – US Representative District No. 8
This is one of the most contested races in the country. Congressperson Dr. Kim Schrier was redistricted and it makes zero sense. Please donate and support this race with everything you have!
Marie Gluesenkamp Perez – US Representative District No. 3
This amazing person is running against a conspiracy-laden crazy person in the 3rd district. Let's just say he thinks January 6th was acceptable. Kim and Chavi donated money to this race and will be watching it closely.
State Races
Secretary of State – Julie Anderson
Gasp! Why are we choosing the non-partisan person for this position over the hardcore Democrat? We are even going against The Seattle Times and The Stranger endorsements. Why? Well, we reached out to several of our friends who have worked with Julie Anderson and those who are deep into wanting a functional government. This is what they had to say:
"Anderson has been around for ages and has way more experience, but in many ways, she's also more progressive than Hobbs." – Michael K.
"Julie is, in my opinion, the right person for the job in a political system with no room for nuance." – MM
26th Legislative District State Senator Emily Randall
Senator Randall won this race by only 108 votes in 2018's blue wave. She is running against someone who is an election conspiracy theorist and is against mail-in ballots. This guy can not win this district. And he is deeply anti-choice. Meanwhile, Senator Randall has actually done amazing work to bring home benefits to many working-class folx in her district. (Just as a note, the Divas also donated to her campaign.)
37th Legislative District Rep. No. 2 – Chipalo Street
The 37th district is where many of us on Team Diva live. And this one was tough. For some of us, the idea of voting for a landlord who works at Microsoft seemed like a stretch. We did a ton of research and talked to our more knowledgeable friends. And in the end, the best person for this position is Chipalo Street.
47th Legislative District State Senator Claudia Kauffman
The 47th district is one of the hottest state races. It includes parts of Kent and Auburn which have increasingly become more diverse as housing affordability remains an issue in and around Seattle. The Divas donated to Claudia's campaign and will be watching this race closely.
Seattle and Tacoma City Races and Propositions
City of Seattle Proposition #1B – Vote Yes for Ranked Choice Voting!
This one is tough. The Seattle Times endorsed a "no" vote because it upsets the system. The Stranger didn't think it was perfect enough and also urged a "no" vote. However, ranked choice voting gives people the progress they most want to see. The Urbanist and the Progressive Voters Guide encourage a "yes." And of course, we reached out to our well-informed voting friends, and they support this change. The reason we are supporting this change is that many of us want and love a specific candidate. But vote for the more "practical" candidate to make sure we get 60% of our issues addressed.
Sergio Flores, Candidate for Tacoma Municipal Court Pos. 3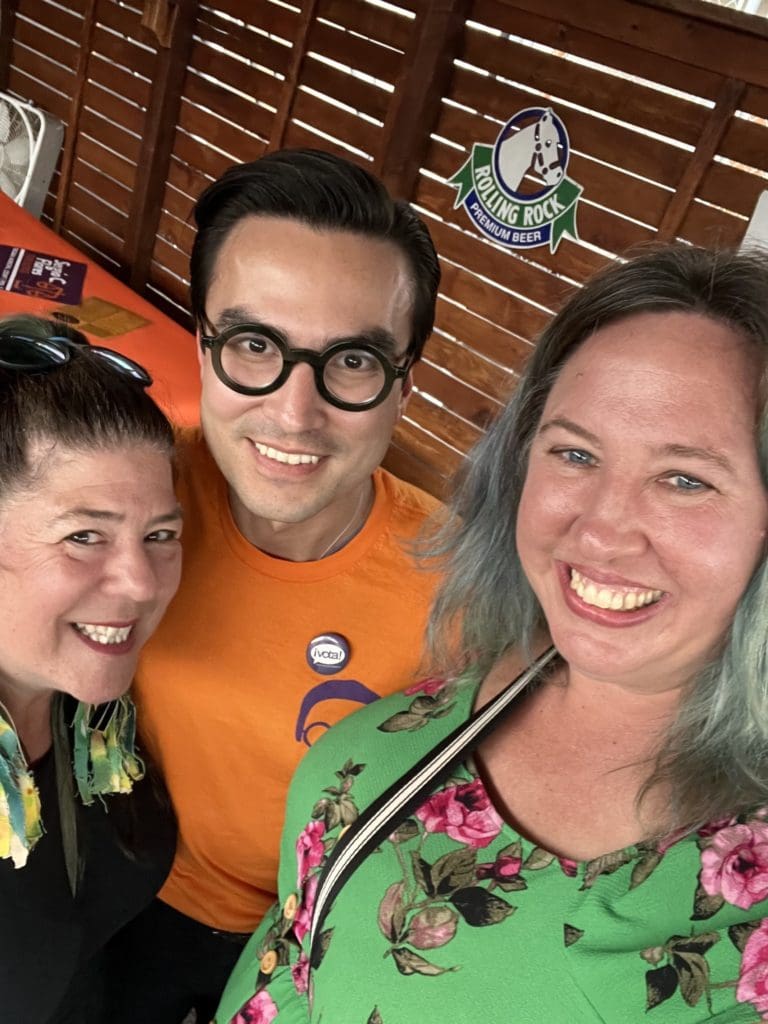 Tacoma Diva Dwellers, please vote for Sergio Flores. On a personal note, we have met Sergio and he is a deeply committed human who wants to help people. Sergio is also BIPOC and LGBTQ running for a position that will have a huge influence for years to come. Sergio wants to set up a community court in Tacoma similar to the one he created in Auburn. This approach means that those who are the most vulnerable and need treatment will get that treatment. We all know that the current system of drug addiction to jail to the streets is not doing any of our communities any good.
The Rest of the Seattle Election Guide for 2022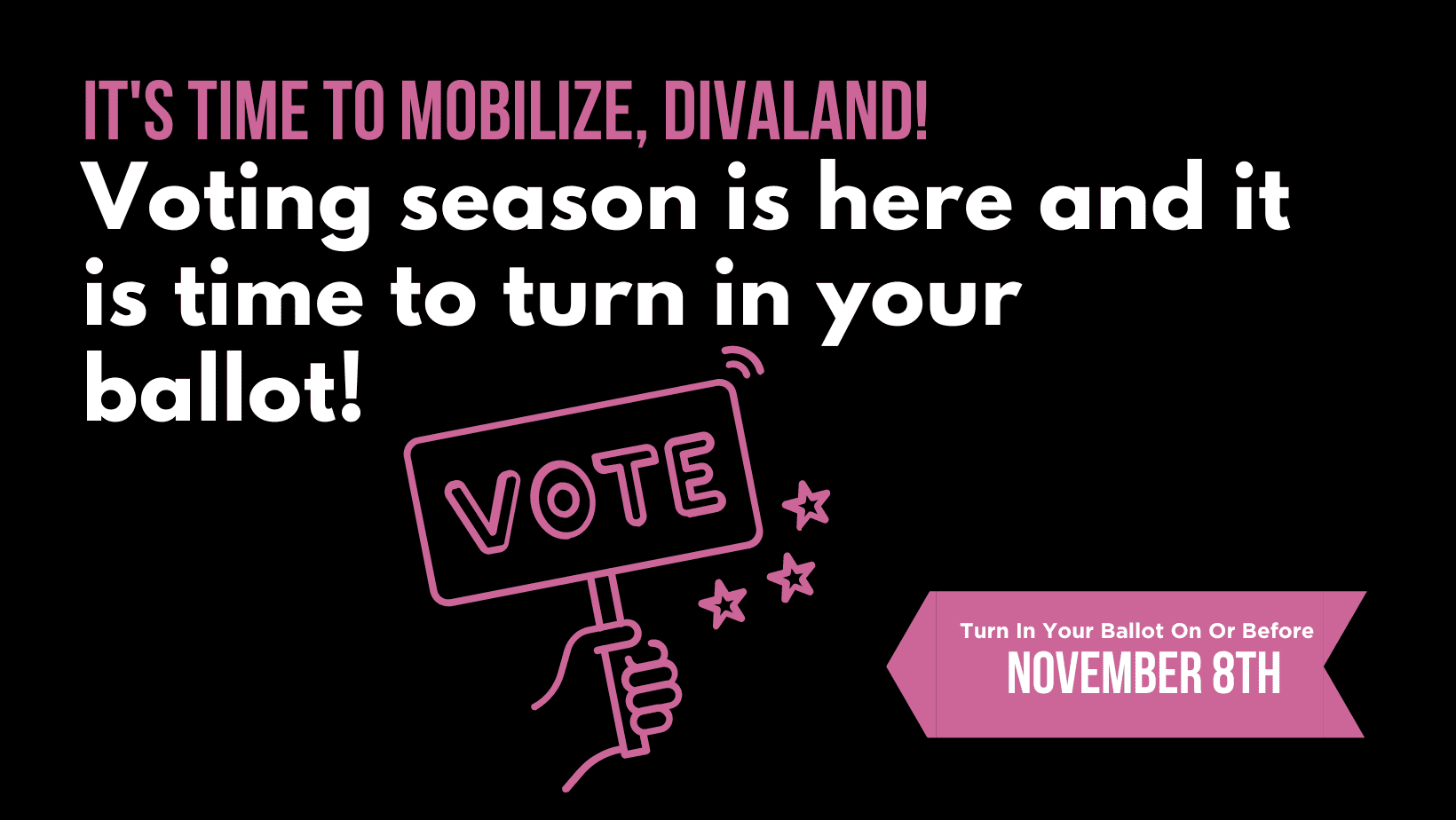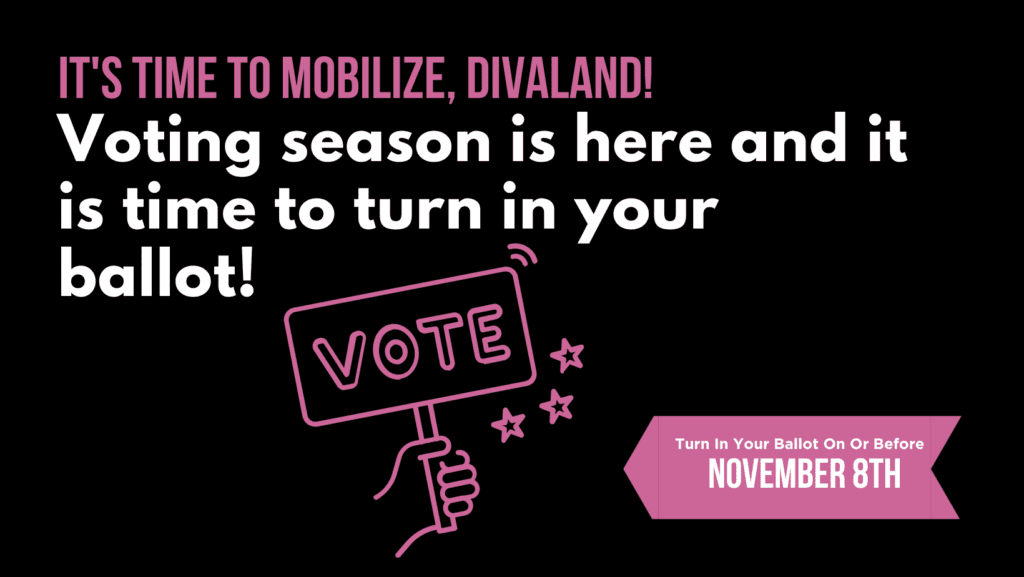 Here is the quick cheat sheet for the rest of the issues and candidates that are up on our ballots:
State
Advisory Vote 39 – Maintained
Advisory Vote 40 – Maintained
County
Charter Amendment No. 1 – Approved
Position No 1 – Approved
Federal
Patty Murray – US Senator
Susan DelBene – Congressional District No. 1
Pramila Jayapal – Congressional District No. 7
Kim Schrier – Congressional District No. 8
Adam Smith – Congressional District No. 9
State
Secretary of State – Julie Anderson
5th Legislative District
Bill Ramos – Rep No. 1
Lisa Callan – Rep No. 2
11th Legislative District
David Hackney – Rep No. 1
Steve Bergquist – Rep No. 2
30th Legislative District
Claire Wilson – State Senator
Jamila E. Taylor – Rep No. 1
Kristine Reeves – Rep No. 2
32nd Legislative District
Jesse Salomon – State Senator
Cindy Ryu – Rep No. 1
Lauren Davis – Rep No. 2
33rd Legislative District
Karen Keiser – State Senator
34th Legislative District
Joe Nguyen – State Senator
Emily Alvarado – Rep. No. 1
Joe Fitzgibbon – Rep. No. 2
36th Legislative District
Noel Frame – State Senator
Julia G. Reed – Rep. No. 1
37th Legislative District
Sharon Tomiko Santos – Rep. No. 1
Chipalo Street – Rep. No. 2
41st Legislative District
Tana Senn – Rep. Pos. No. 1
My-Linh T. Thai – Rep. Pos. No. 2
45th Legislative District
Manka Dhingra – State Senator
Roger Goodman – Rep. Pos. No. 1
Larry Springer – Rep. Pos. No. 2
46th Legislative District
Javier Valdez – State Senator
Darya Favrivar – Rep. Pos. No. 2
47th Legislative District
Claudia Kauffman – State Senator
Debra Jean Entenman – Rep. No. 1
Shukri Olow – Rep. No. 2
48th Legislative District
Patty Kuderer – State Senator
State Supreme Court
Mary Yu – Justice Position #1
Barbara Madsen – Justice Position #5
Helen Whitener – Justice Position #6
County
Leesa Manion – Prosecuting Attorney
District Court
Michael Finkle
City of Seattle Municipal Court
Pooja Vaddadi – Judge Position No. 3
Damon Shadid – Judge Position No. 7
Seattle Ballot Measures
City Proposition #1B – Vote Yes
---
Thank You For Reading Our Seattle Election Guide 2022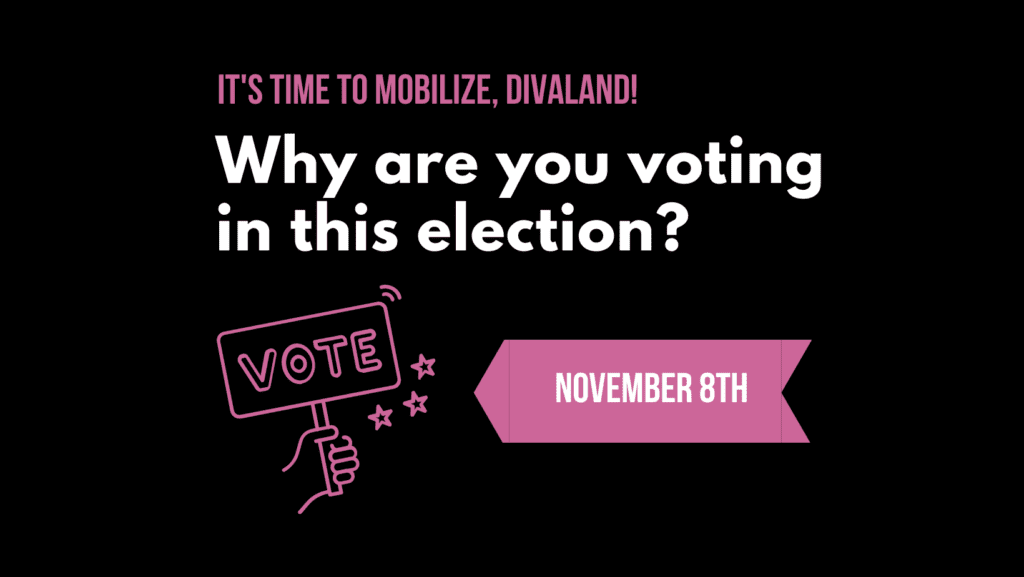 You know how important voting and local elections are to Team Diva. Who you vote for and how you vote have a huge influence on the type of resources our community receives. Your vote impacts the type of democracy we want to live in. And most importantly, it affects how we can work towards a better society for everyone. Not just those who are very wealthy.
Resources We Used to Develop This Guide
Close and Well-Connected Friends
Check out our previous election guides and political endorsements.
And remember to vote on Tuesday, November 8th, 2022!