Summer is here, and it may be an odd one, but we are loving it all the same…and this Ballard Townhouse Condo. We love any excuse to visit Ballard, one of our all-time favorite Seattle Neighborhoods. You really could not ask for a better location in this neighborhood than this home…but we'll get to that in a bit.
But first things first: Let's give you a virtual tour of this new Diva Dwelling, so you can see it here before you see it in person. (On that note, we also recommend that you read our guide on safely buying a home during the pandemic.)
Without further ado, let's get started!
A Virtual Tour Of This Ballard Townhouse Condo
The Walk Up To The Classic Facade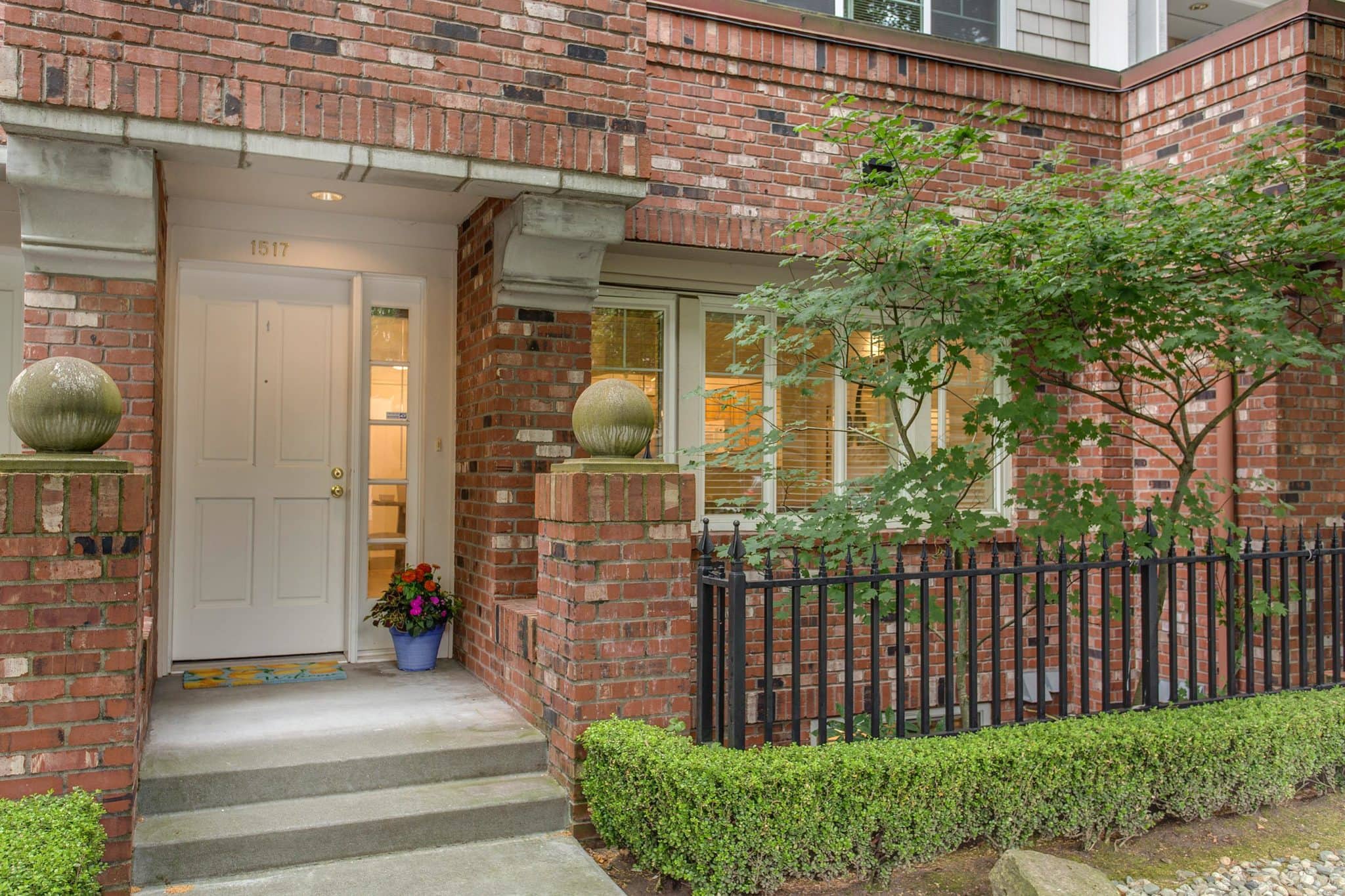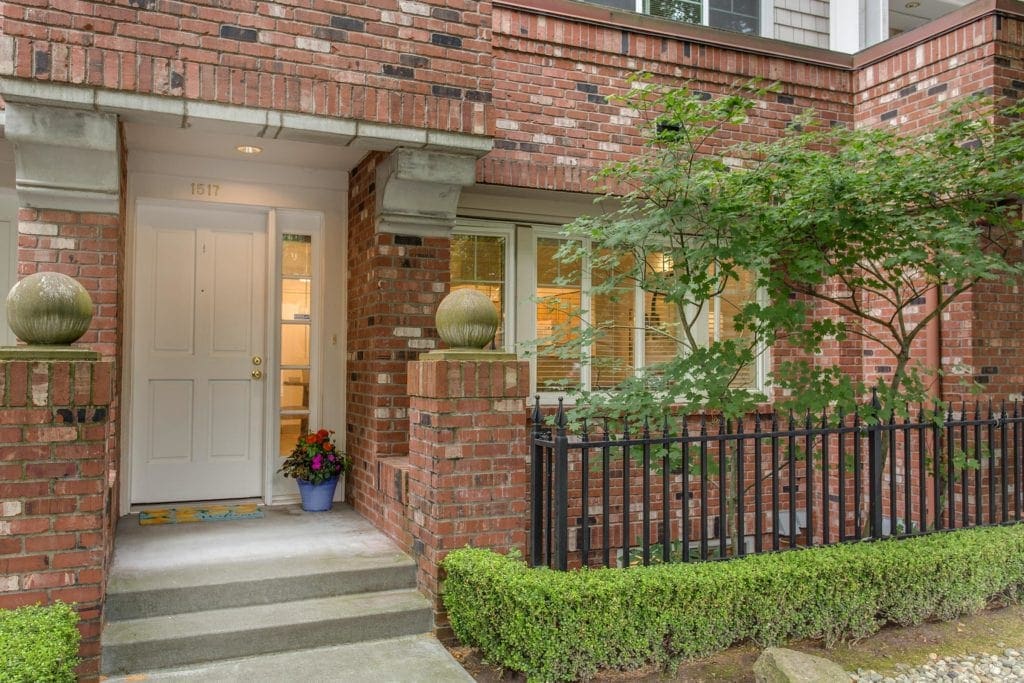 This Ballard Townhouse Condo is as close to a traditional east coast brownstone or row house as you will find here in Seattle. The main difference is—unlike a standard townhouse—you also have the amenities of a condo.
We'll discuss those amenities in a moment, including concierge at the building's main entrance. But let's start at that private entrance and check out the classic details of the interior.
Open Living And Dining With Architectural Details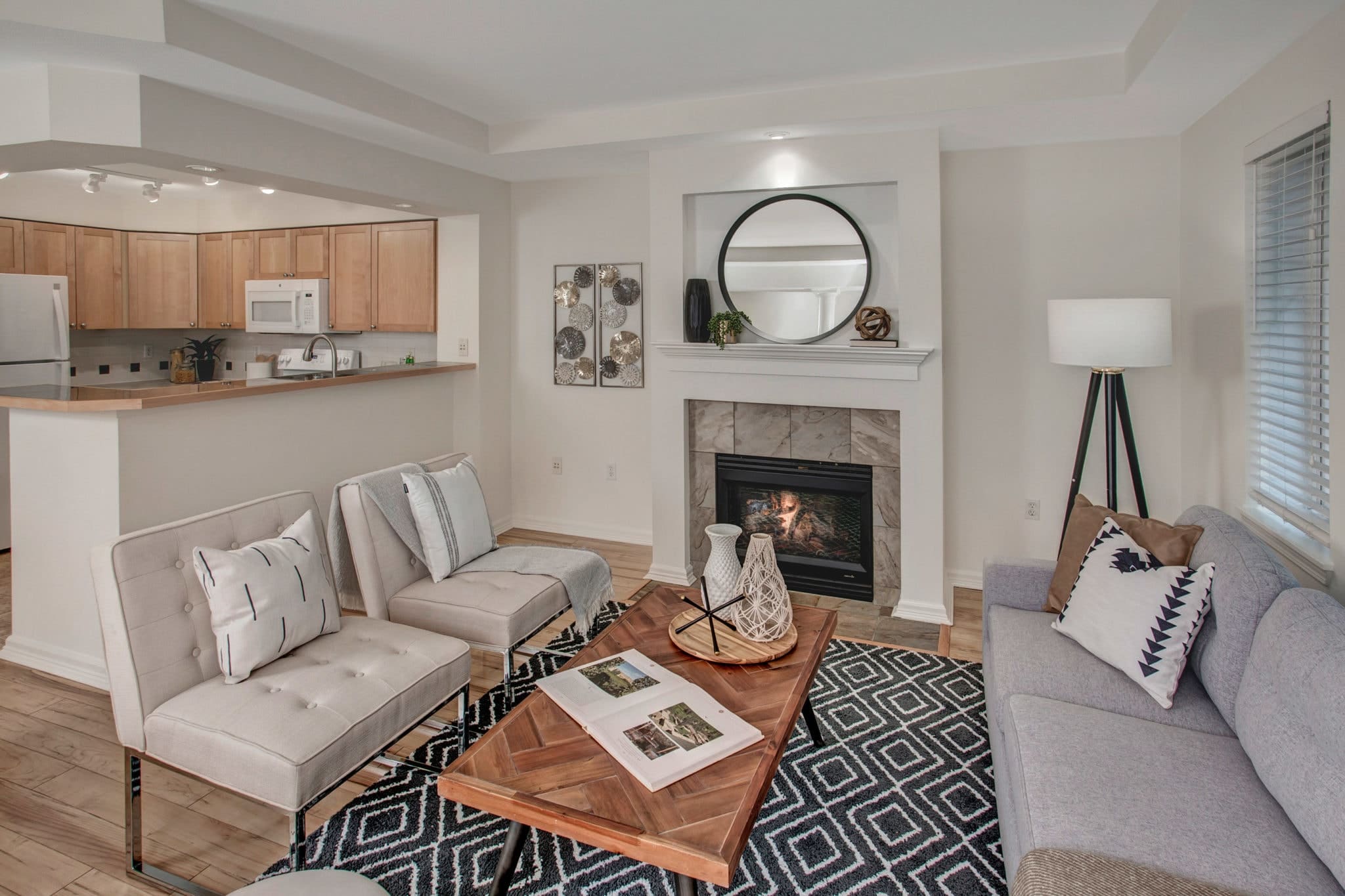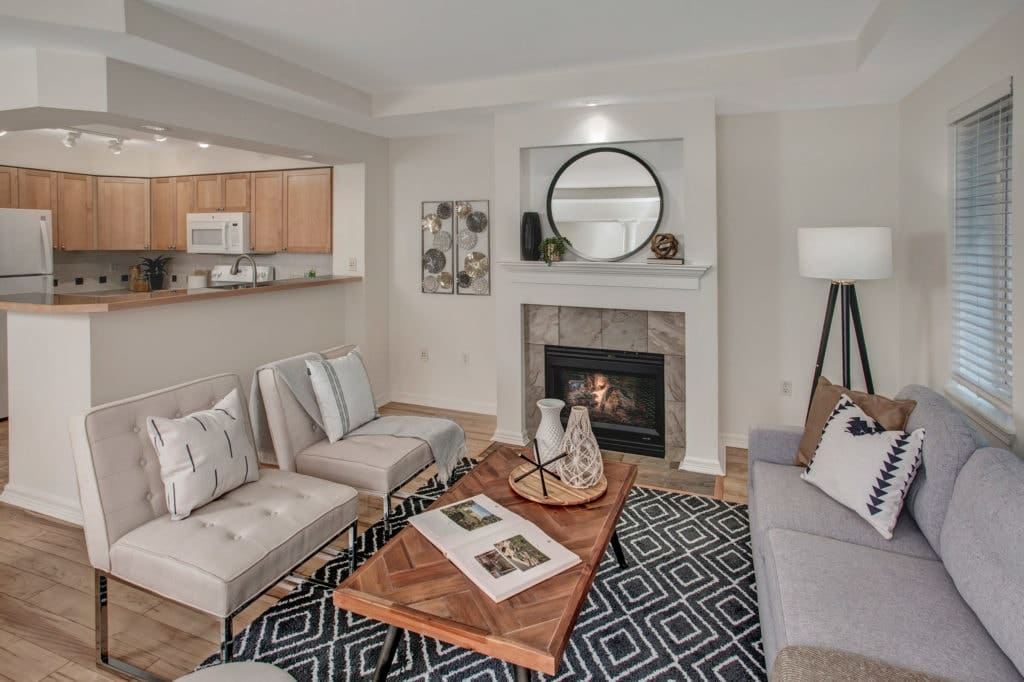 The classic, east coast vibe continues as you step into this Ballard Townhouse Condo. Traditional crown molding and large columns give this home a little gravitas that you don't see in standard two-bedroom condos.
This space is perfect for hosting small gatherings with your COVID biome or spreading out while you work from home. Natural light comes in at the front, through the living area, dining area, and kitchen at back.
Note: This home also reverses the typical layout of townhomes, with the bedrooms below the main floor living area.
The Amenities Of This Ballard Townhouse Condo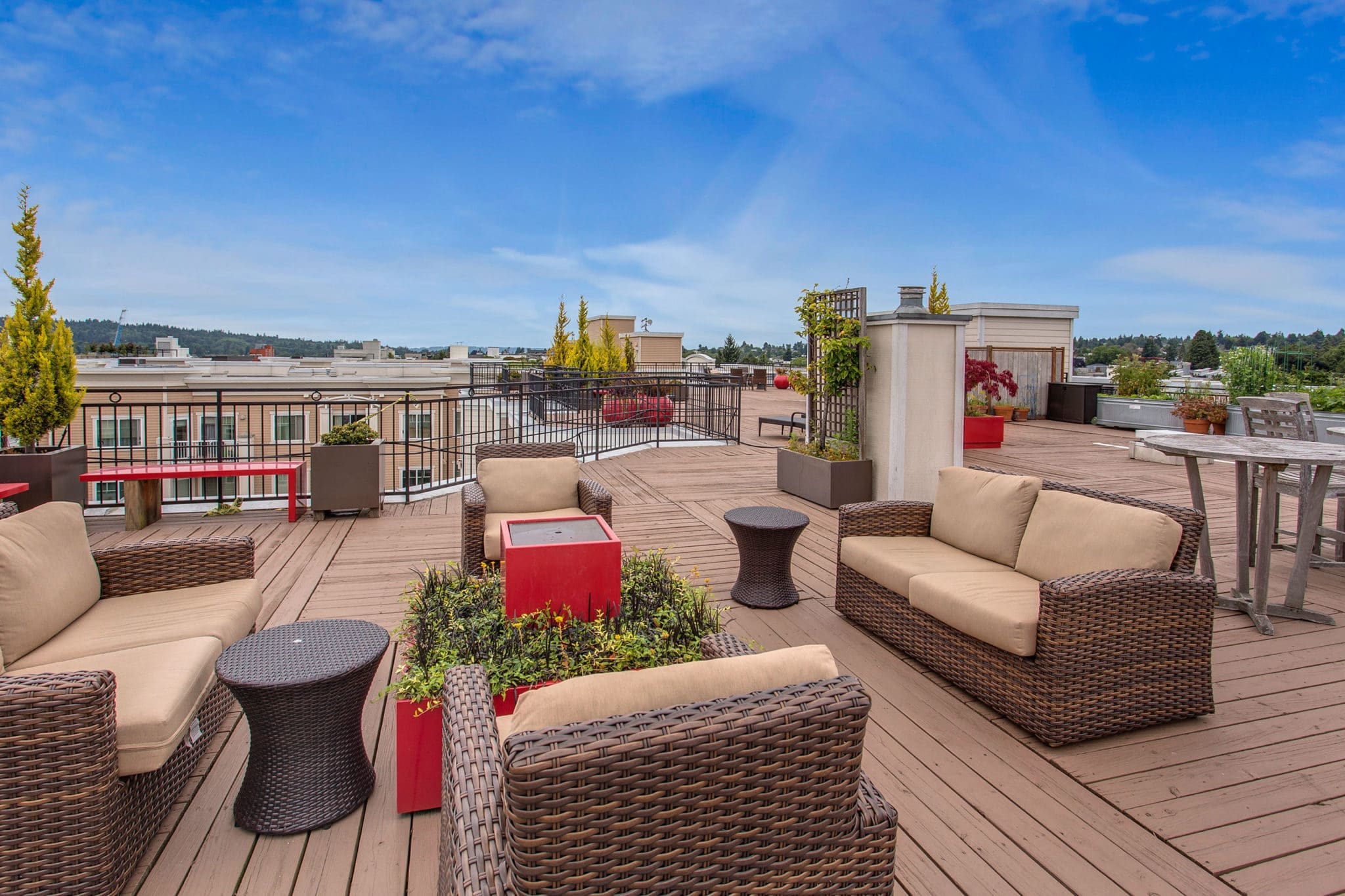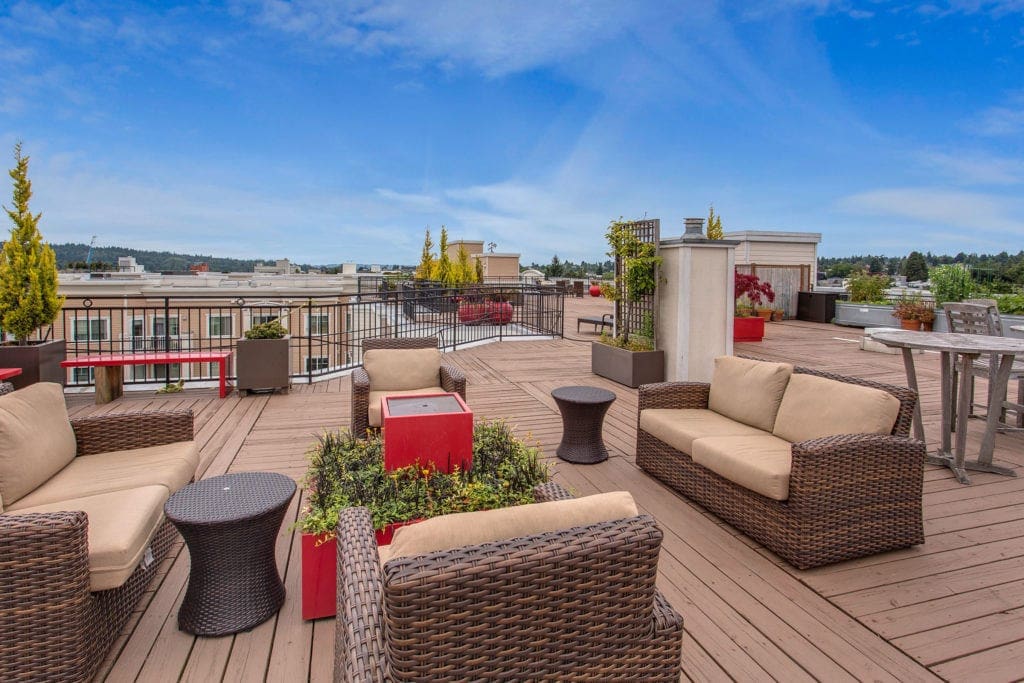 In the Summer of Corona, as public spaces stay shut along with many businesses, condo buildings are also limiting the use of the common spaces. It's a bummer that we can't show off the amenities of this Ballard Townhouse Condo in action because it has so many. And I'm sure the residents are eagerly awaiting the chance to use them again when the pandemic abates.
Starting at the top, there's the rooftop deck, perfect for grilling. There are other outdoor seating areas, too, as well as a swimming pool and hot tub. Indoors, there is a gym and sauna for active residents, and a cozy library and community rooms for gatherings. Naturally, the front desk concierge is another great service to have (and COVID hasn't stopped that).
And even when there isn't an extra need for disinfecting, this property is very well cleaned and maintained. It's hassle-free living with plenty of reasons to stay in, although you'll also love going out…
The Neighborhood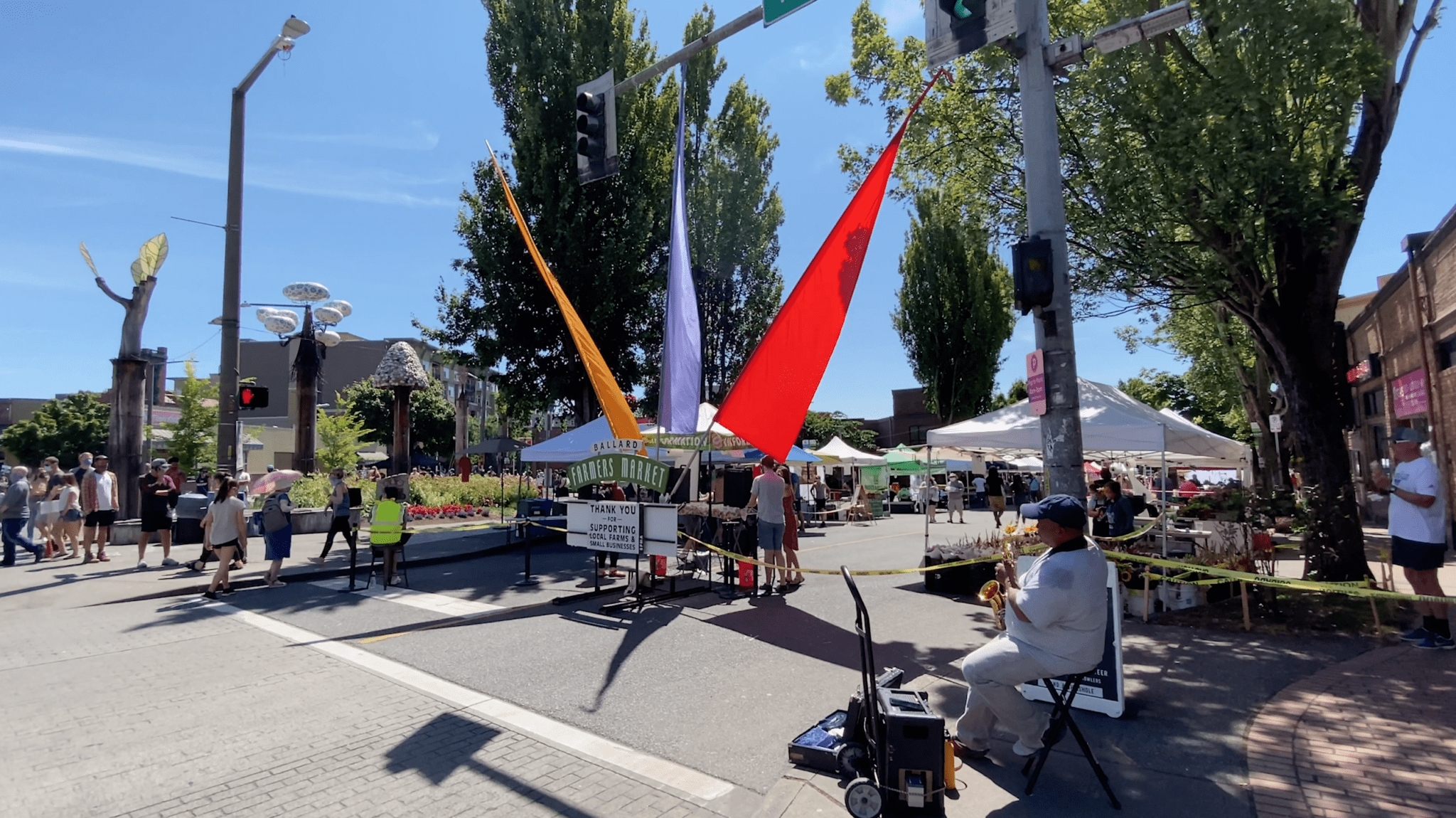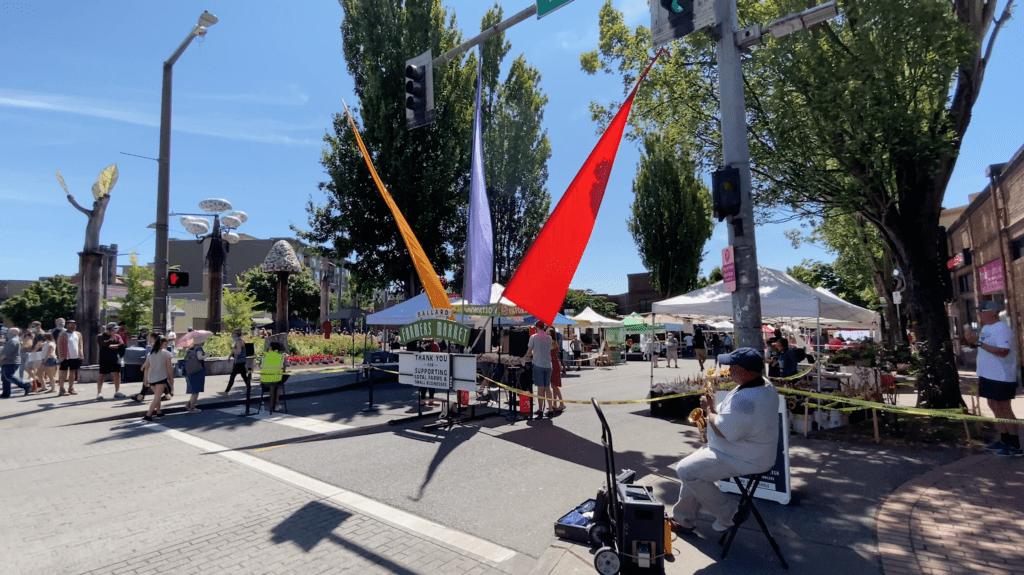 This Ballard Townhouse Condo is in the very center of Ballard, and we love this neighborhood. You can walk to the Sunday Farmer's Market or the iconic Ballard Market, which is just across 15th Ave. (15th Avenue is also where you can pick up the Rapid Ride for trips to Queen Anne and Downtown.)
It isn't just groceries that are walkable. The library is a few blocks over, as are other parks, and of course so many shops, bars and restaurants. Some of our favorite restaurants include Walrus and the Carpenter, Hotel Albatross, and Hattie's Hat. When things return to full steam, many bars will be hosting live music again: touring, intimate acts at The Tractor, a stellar open mic night at Conor Byrne, and jazz at Egan's.
It's a little longer walk to the Ballard Locks and surrounding gardens, but the sidewalks and trails make it safe to even walk all the way to Golden Gardens Park. That said…you can drive easily, and parking won't be a problem at home.
The Parking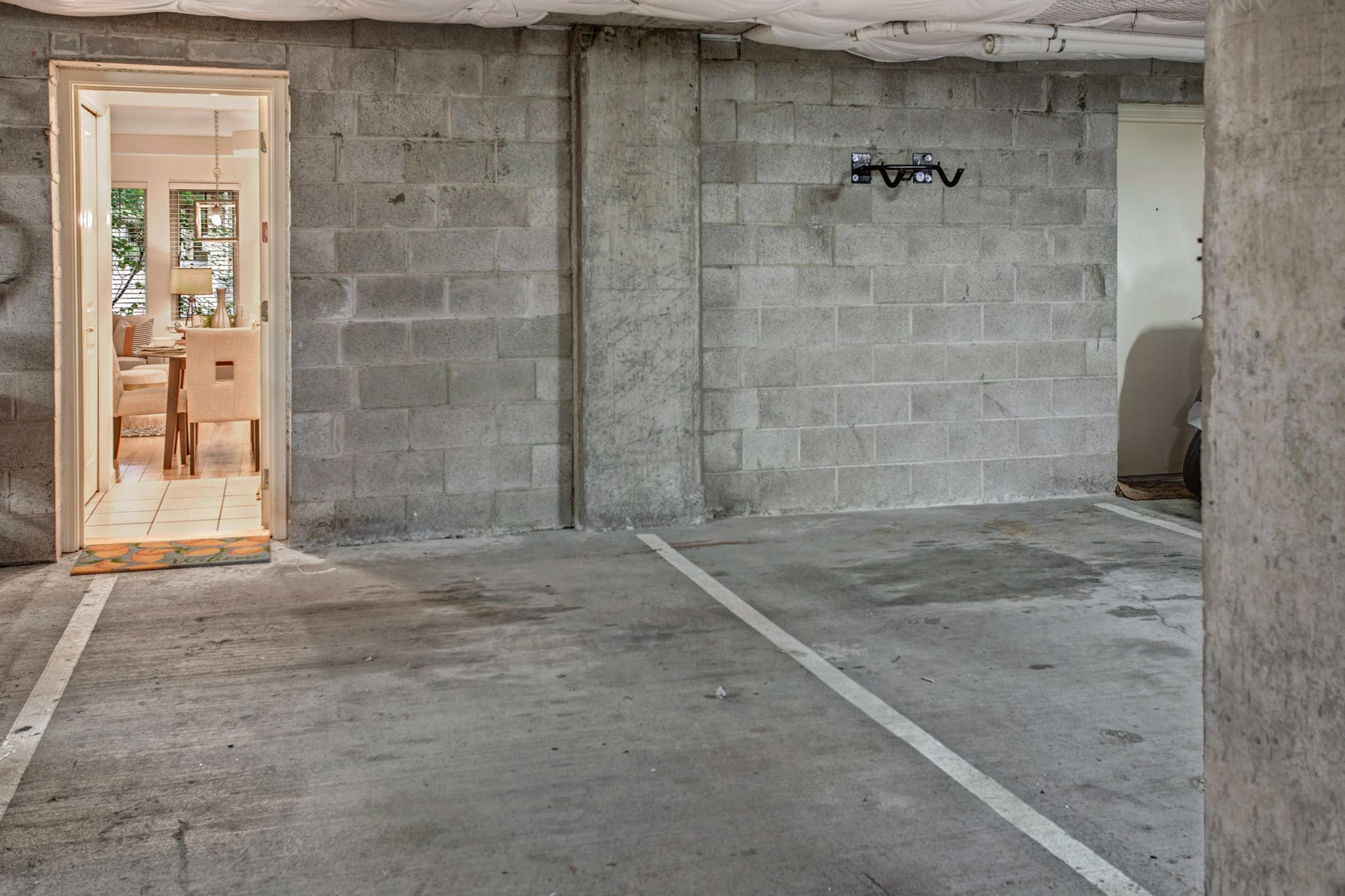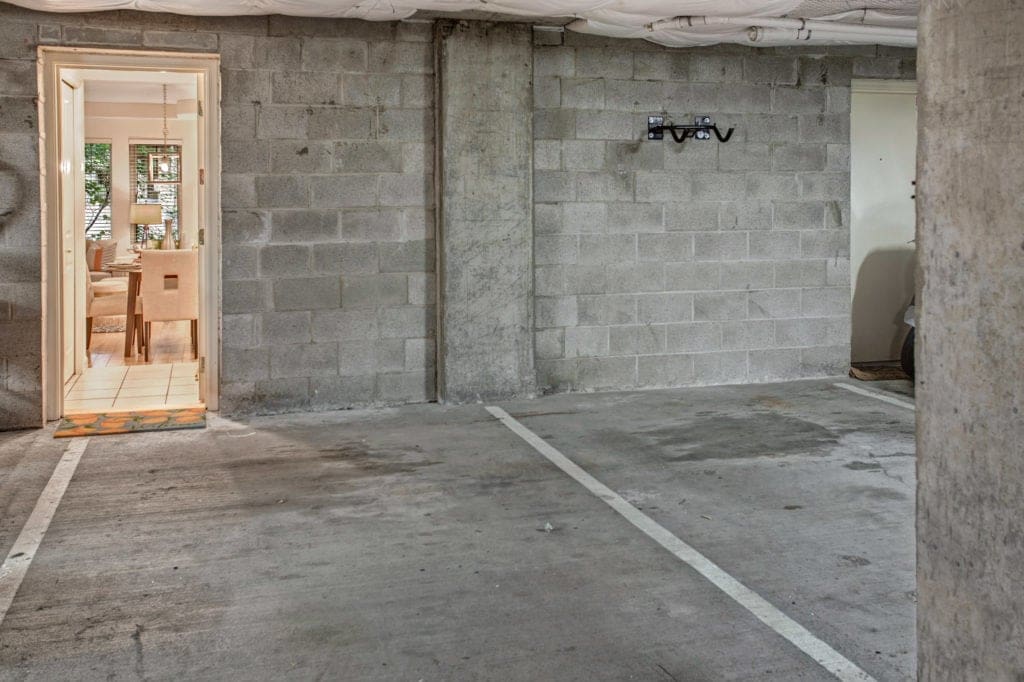 Typically, we don't make a big deal about parking on these tours. We are making an exception in this neighborhood, and it's not just because parking in Seattle's denser neighborhoods is notoriously difficult.
This Ballard Townhouse Condo has two parking spaces in the parking deck just outside the kitchen door. Groceries go from trunk to kitchen counter in 15 steps, or vice versa if you are heading out for hiking or camping, or just a day at the beach. Thanks to those beautiful sandy strands at Golden Gardens, Ballard is one of the few neighborhoods where owning a beach cruiser makes sense.
---
More About The Neighborhood: Ballard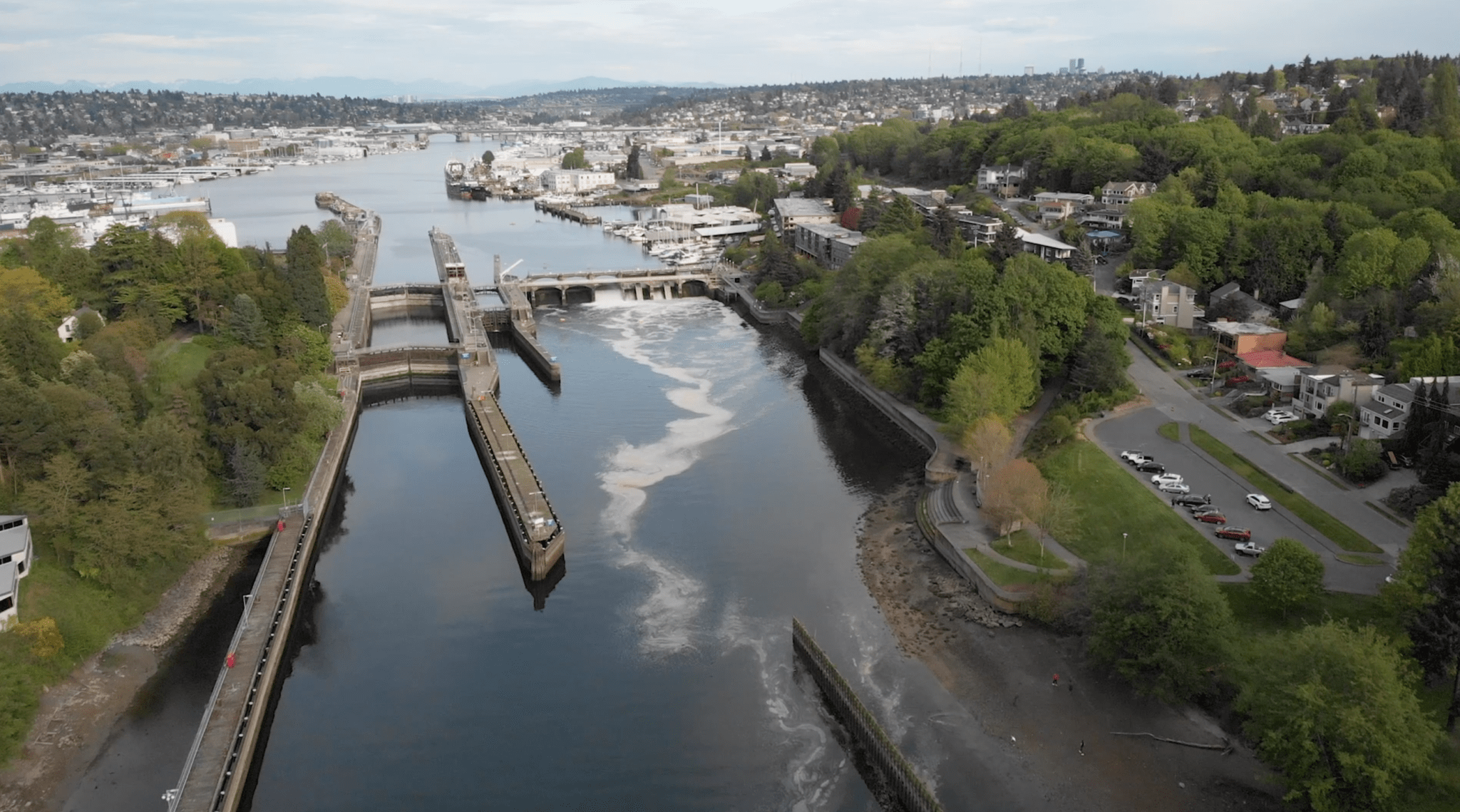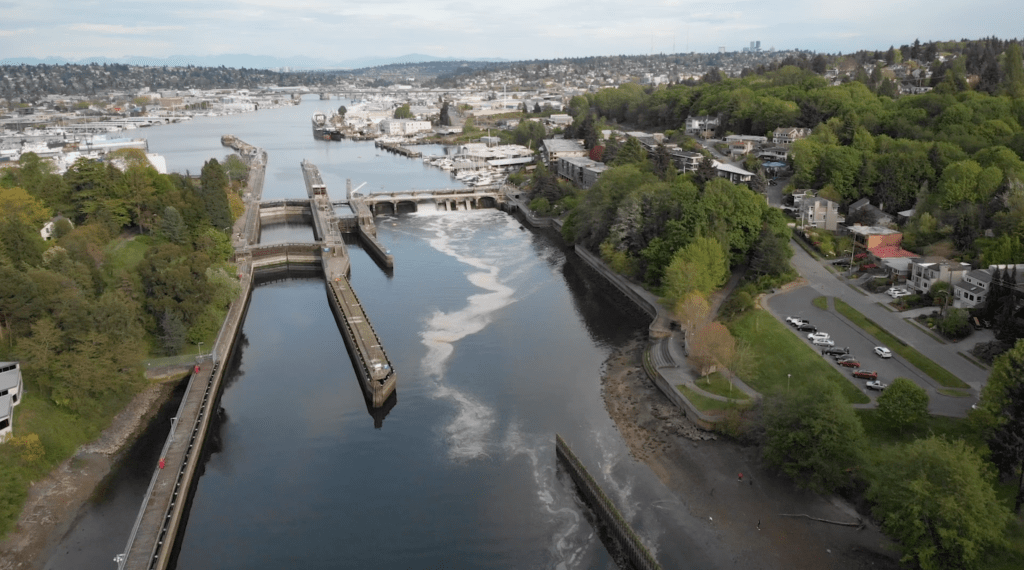 Ballard's popularity skyrocketed in the last decade. As Seattle grew, more and more people fell in love with Ballard's aesthetic of "maritime grit" meets "beachy relaxation." Its historic cobblestone main road saw a boost in swanky bars and restaurants for brunch crowds and bar nights. These are interspersed with old school shops, boutiques, and cafes.
One of the prettiest additions to the neighborhood in recent years also honors the past. The Nordic Museum is a gorgeous monument of northern European design, art and history, with permanent and temporary exhibits (and a great gift shop). For a chill weekend, you can include it in a trip to the Ballard Locks, to see all the things blooming in the gardens in spring, and the migrating salmon climbing the fish ladder in summer and early autumn.
On days when you want to get further out, you are a quick ride/drive to other fabulous main streets in Greenlake, Wallingford, Fremont, and more.
Explore more on our Seattle Neighborhood page for Ballard.
---
Dive In On The Details Of Buying A Condo In Seattle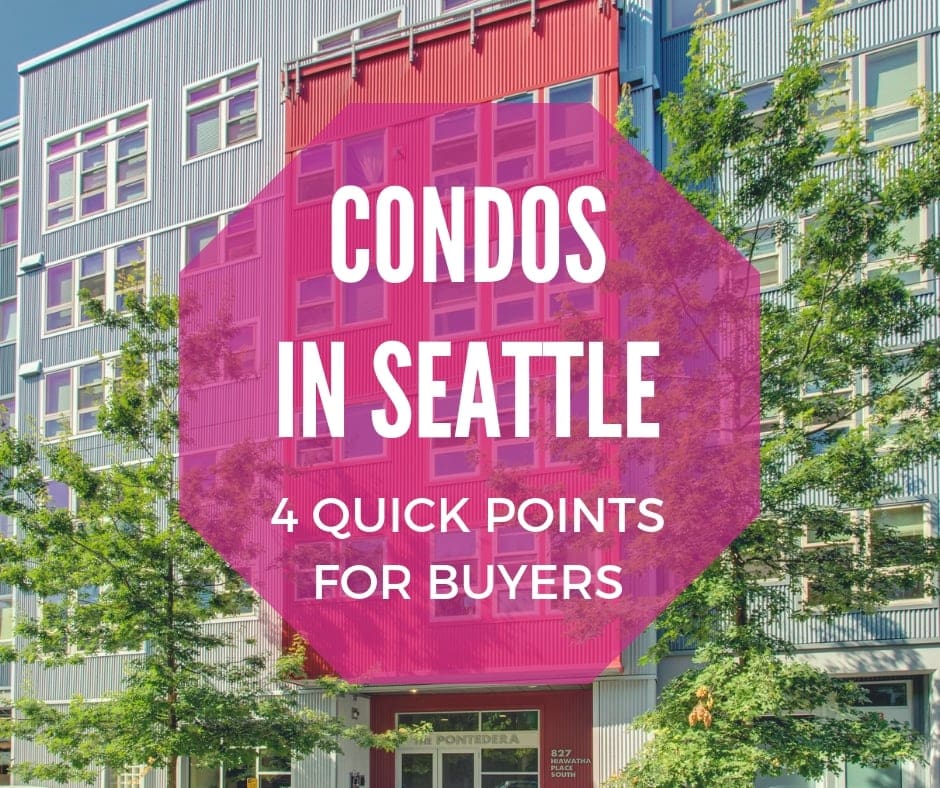 We've written a blog specific to those buying a condo in Seattle. Our Seattle Home Buying page will let you get even more details about the home buying process as a whole, but condos aren't like detached homes. Some things are simplified, and others are more complicated. Read the blog to get a quick, comprehensive guide to buying a condo in Seattle.
---
Take A Virtual Tour Of This Ballard Townhome Condo
Address: 1517 NW 57th St #107 
Square Footage: 1,042
Bedrooms: 2
Bathrooms: 1.5
Offering Price: $529,000

More Information
Take a virtual tour above, and then get in touch with us to tour this Ballard Townhome Condo yourself. You'll see for yourself how great it feels to have all the conveniences of a condo in a fabulous neighborhood, all with a private entrance, easy parking, and smart, stately design.