Team Diva's Annual Report| Bye Bye 2015 – Hello 2016
Summarizing an entire year of business, good times, new Diva Dweller pals, work/world travels and Diva events in one blog post is daunting to say the least. This was a non-stop powerhouse year for Team Diva, filled with major changes, some great accomplishments and plenty of doing what we do best – helping our Diva Dwellers. The year started a little "meh" since we were down a crucial team member, but we ended with gusto by having our most productive fourth quarter ever. We partied hard to raise beaucoup bucks at Divas Take the Hill for PSKS, helped close to 100 Diva Dwellers, buy, sell or rent a home, took on the "Windy City" for Coldwell Banker's Gen Blue Conference and finally hired a full-time Diva Desk Dude. So let's get the ball rolling, shall we, on our 2015 Diva Year in Review…
It's Business Time!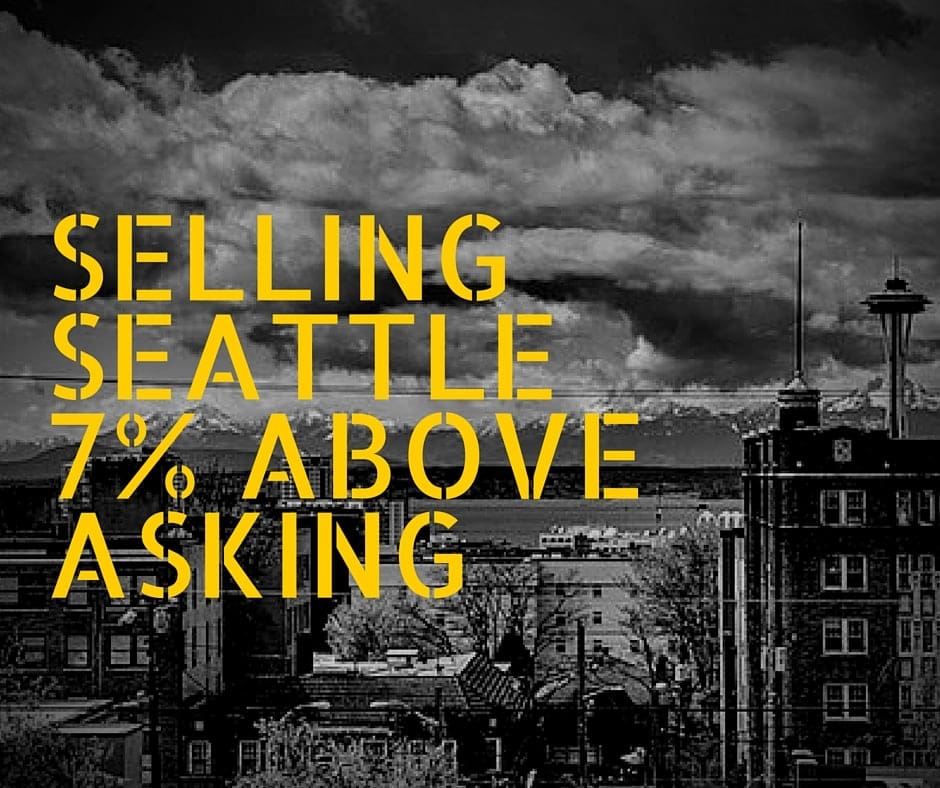 Holy Homeowner Batman! Did you say the Divas and Dudes helped over 90+ Diva Dwellers this year? Yep – that's right. Ninety-six to be exact. That includes sellers, buyers, renters, and referrals. We were hitting the pavement from Shoreline to South Seattle and from Fremont to Lake Forrest Park to get the deals done for our Buyers. It is all about finding the hidden gem in the rough and getting a smart buy in this hot market. We even popped our Snohomish County cherry and sold a "chateau" in Monroe. With all that hoofing about we were able to up our business by over 20% from last year. We also nailed our marketing this year and put our killer #DivaDifference system into full force, which resulted in us selling our listings for an average of 107% of list price! That's 5% higher than the city average for all home sales. No wonder we needed to chill out, check out and binge on oysters and chardonnay for a few days over the New Year!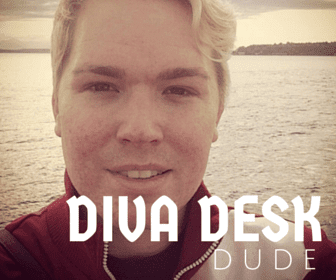 As many of you know, we jumped into the new year last January sans any team support staff. We lost our beloved Diva Wrangler, Chris Clem, to grad school in 2014 and had a tough time finding the right person to fill "Saint" Chris's shoes. We briefly hired our Diva Dweller pal, Sarah Beahan, to get us through the Spring. Sadly, she and her hubby had wilder oats to sow and by summer they had made the move out of Seattle (after we sold their home for 30% over list price, of course.) But there was a spotlight at the end of the tunnel – and in that light was none other than, Mr. Michael Jouver, aka DonnaTella Howe! Michael made the leap from his 9 to 5er job at Minor & James Medical Center to join our clan in July and it changed our world. Although his official title is Diva Desk Dude, that title doesn't begin to describe all the fabulous ways he supports Team Diva. Since he is also keeper of the Diva Bat Phone, next time you call the team you may hear Michael's warm and friendly voice on the other end.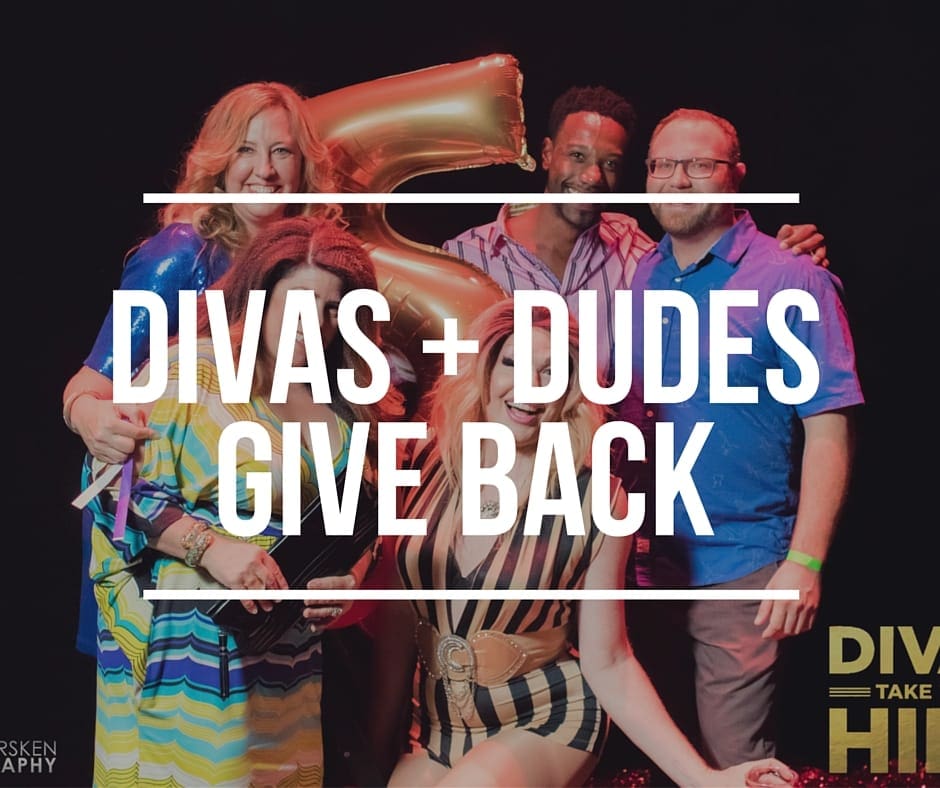 We have always believed that supporting local performing arts, business and community organizations is necessary for a more stable economy and a vibrant city. That's why giving back to the community is a cornerstone of our business.
Last year Team Diva raised over $25,000 in total for Seattle's vibrant arts and community organizations in a variety of ways.
Our primary fundraiser is our annual Pride kick-off event, Divas Take the Hill. Last year was our 5th anniversary and we blew the roof off our past events by raising $8,000 for PSKS. We also had fun gathering the Diva Posse to make the rounds and raised the paddle for three fabulous organizations, Three Dollar Bill Cinema, PSKS, and NARAL, at their annual gala auctions. On the arts front, Team Diva regularly sponsors Bacon Strip, the bawdy drag event hosted by Seattle's Drag Legend and Diva Dweller, Sylvia O'Stayformore and we were a key sponsor for the premier of Jinkx Monsoon's Drag Becomes Him, a film directed by our awesome videographer, Alex Berry, and produced by one of our Diva Dwellers, Basil Shadid. To get the complete skinny on all the fantastic performing arts and non-profits Team Diva supported this past year check out our blog post, Team Diva Gives Back to the Community.
Work and World Travels
This Diva may hate to fly, but she loves to travel. And travel we did! Last April, the Divas were asked to present at the Genuine Hustle Conference in Denver hosted by their power gal pal, Stacie Staub at Live Urban Denver. It was a world wind 48 hours full of high paced presentations, master-mind gatherings and more than a fair share of wine. Then in September, the team packed up and headed off to Chicago for Coldwell Banker's Gen Blue Conference, where Diva Kim and Diva Chavi participated on a couple of panels and the Diva Dudes made the rounds and made connections with agents from across the country. But not all our travels involved work. The Divas also hit the big jets for Sweden, Denmark, and Italy last year to reconnect with old FIUTS pals and to see Papa Francesco (unfortunately, he was called away but the house tour was lovely!) The dudes had their fair share of travel as well. Roy packed up his camping gear and hit the Washington woods over the summer, Rocky made a showing in two of his favorite cities, Puerto Vallarta and San Fransisco, and Michael made more than a few trips to Anchorage, Alaska to connect with his drag sisters.
And Now for 2016| A Look To the Future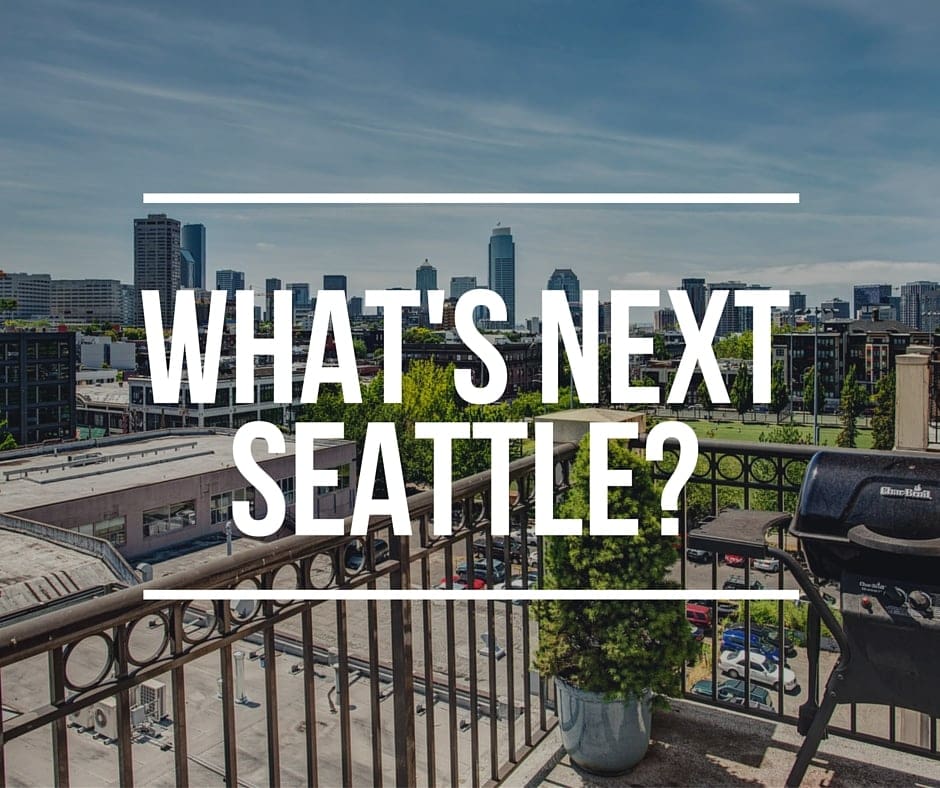 Overall 2015 was a stellar year and we were sad to say goodbye. But the team is looking ahead to all the wonderful new adventures 2016 will bring our way.
The market has been going strong now for almost 4 years so we know based on natural real estate cycles, there will be a slow-down coming round the bend sometimes in 2017/2108.
In spite of that, we feel pretty confident 2016 will be another bullish year – especially through the Spring/Summer season. We are still struggling for inventory in Seattle and that's not going to change anytime soon. With the steady economic growth we've experienced, there is a strong chance the Feds will continue to incrementally raise interest rates. We might see them kick up closer to 5% in the next 12 months but don't expect to see any sudden increases or drastic rate hikes. Although we experienced a slight increase in list to sale price in the Capitol Hill condo market this past year, we know this market tends to be more volatile than the single-family home market so there is chance this market will hit its peak in the next year. Here is our advice for all of you Diva Dwellers in the market:
Renters – Fight for good transit, create community in up and coming neighborhoods, and say no to overpriced luxury apartment buildings. See this awesome blog about why Seattle IS NOT becoming the next San Francisco.
Buyers – Make a smart move. Trust us when we say be patient in this market. The last thing Team Diva wants you to do is to make the same mistake buyers did during the pre-recession market. Be patient, find a house you like, in a neighborhood you LOVE, and go all in when you find that gem! Here is our buyer strategy for 2016 >>
Sellers – Condo sellers, this spring could be your best time to sell. Buy up Buyers – we have a system to help you make the big move so you can cash out in this market and buy something still reasonably priced. First time home sellers – no one takes care of you like a Diva. Call your favorite real estate professional and then call Team Diva to get the #DivaDifference!