Enjoy a few of Roy's favorite things this holiday season. Roy is well known for finding the best there is in Seattle. And his holiday list is something to behold. A few of Roy's favorite things include art fairs to enjoy the holiday lights in his favorite mid-century modern neighborhood.
---
Roy's Favorite Things This Holiday Season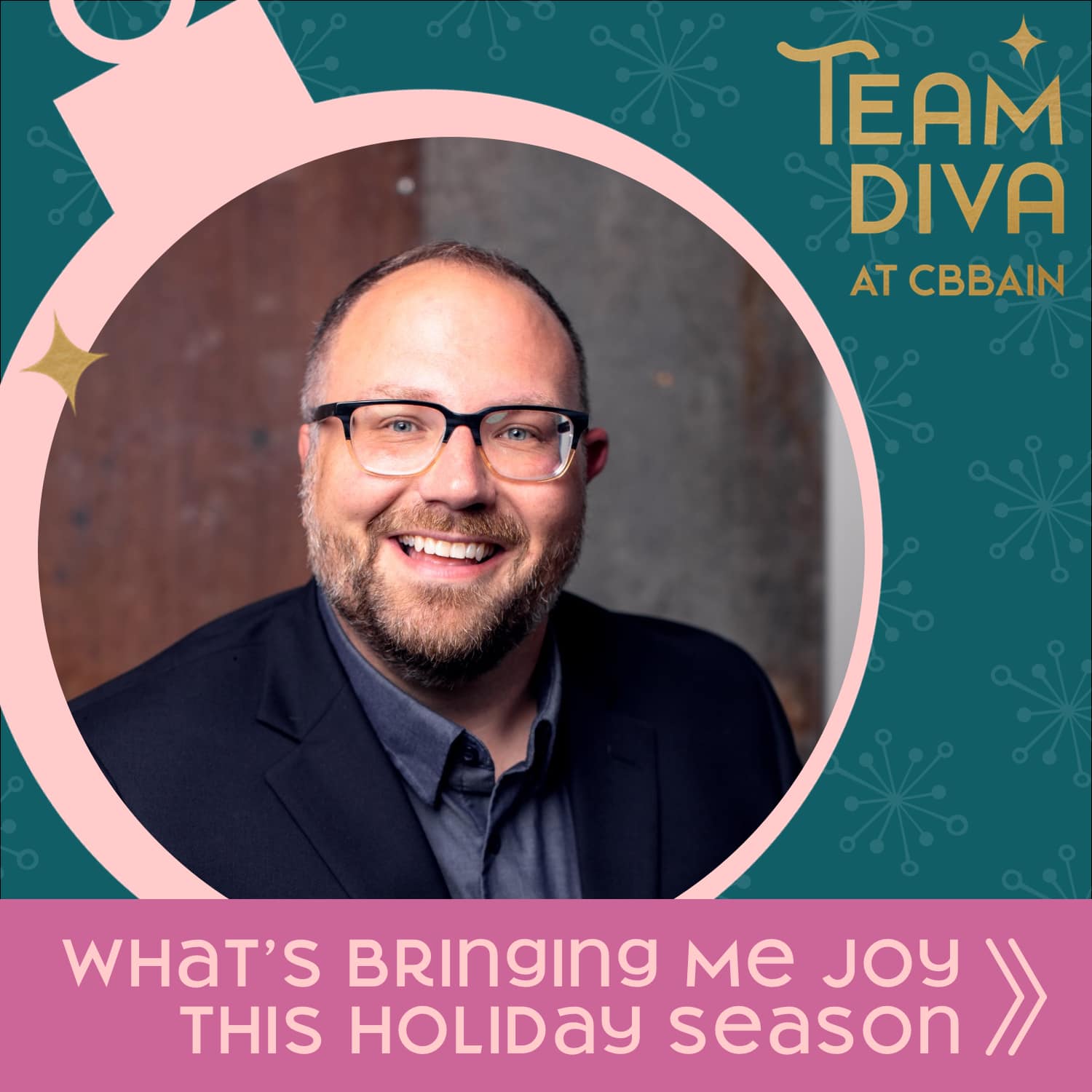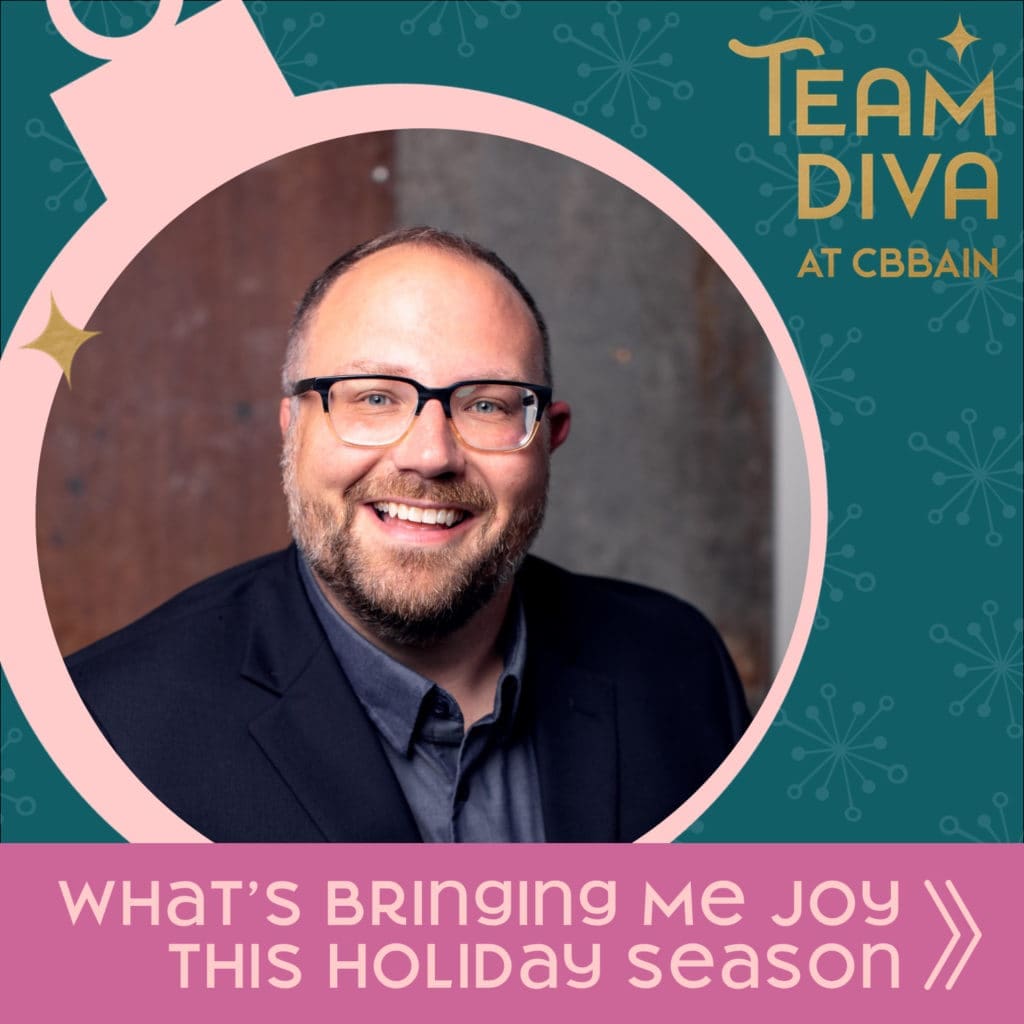 This holiday season enjoys a few of Roy's favorite things. Make a craft cocktail at home. Take a long hike. Or enjoy a drive through Olympic Manor to enjoy the holiday lights. Below is the full list of things that bring Roy joy during the holiday season here in Seattle.
Where's your favorite place to go for self-care?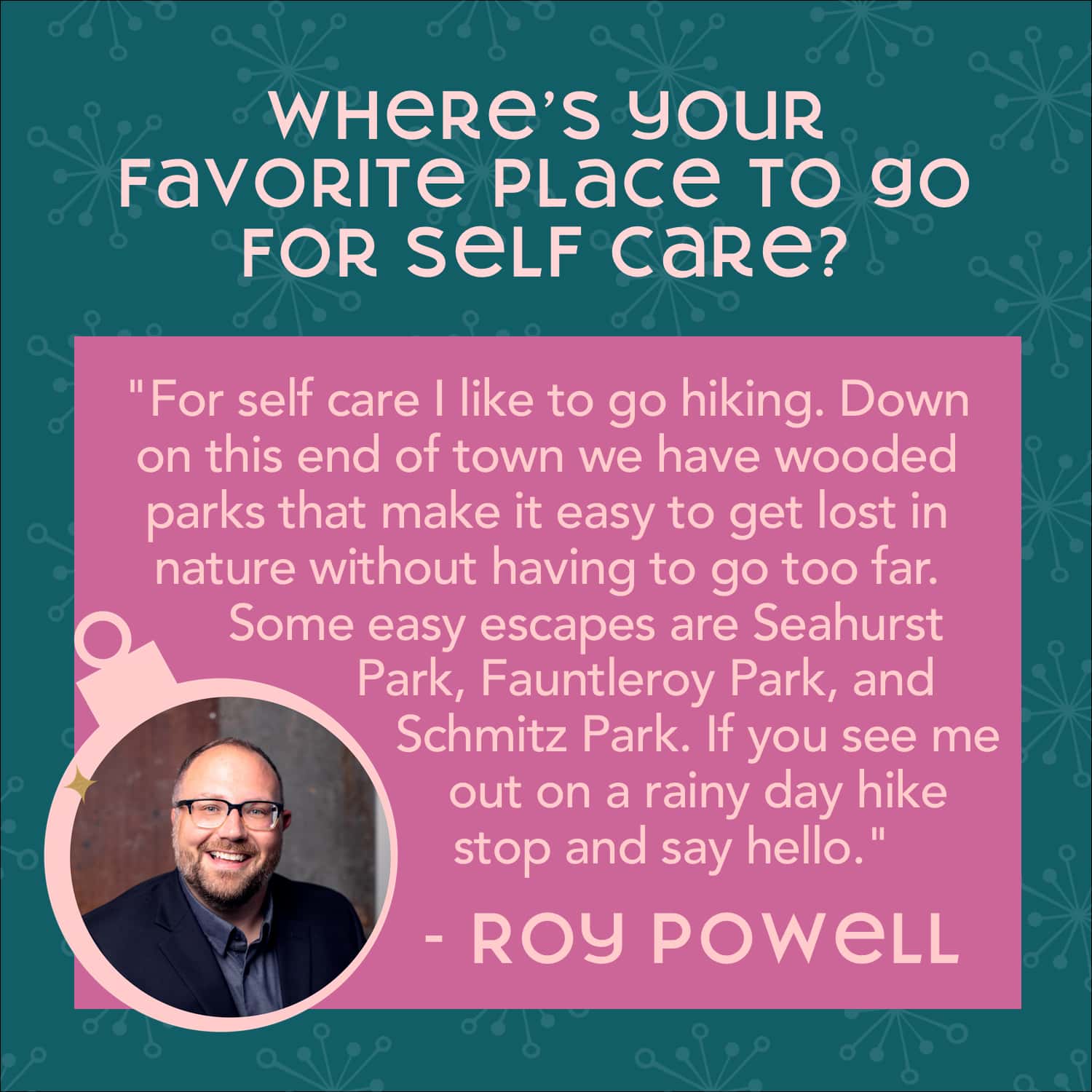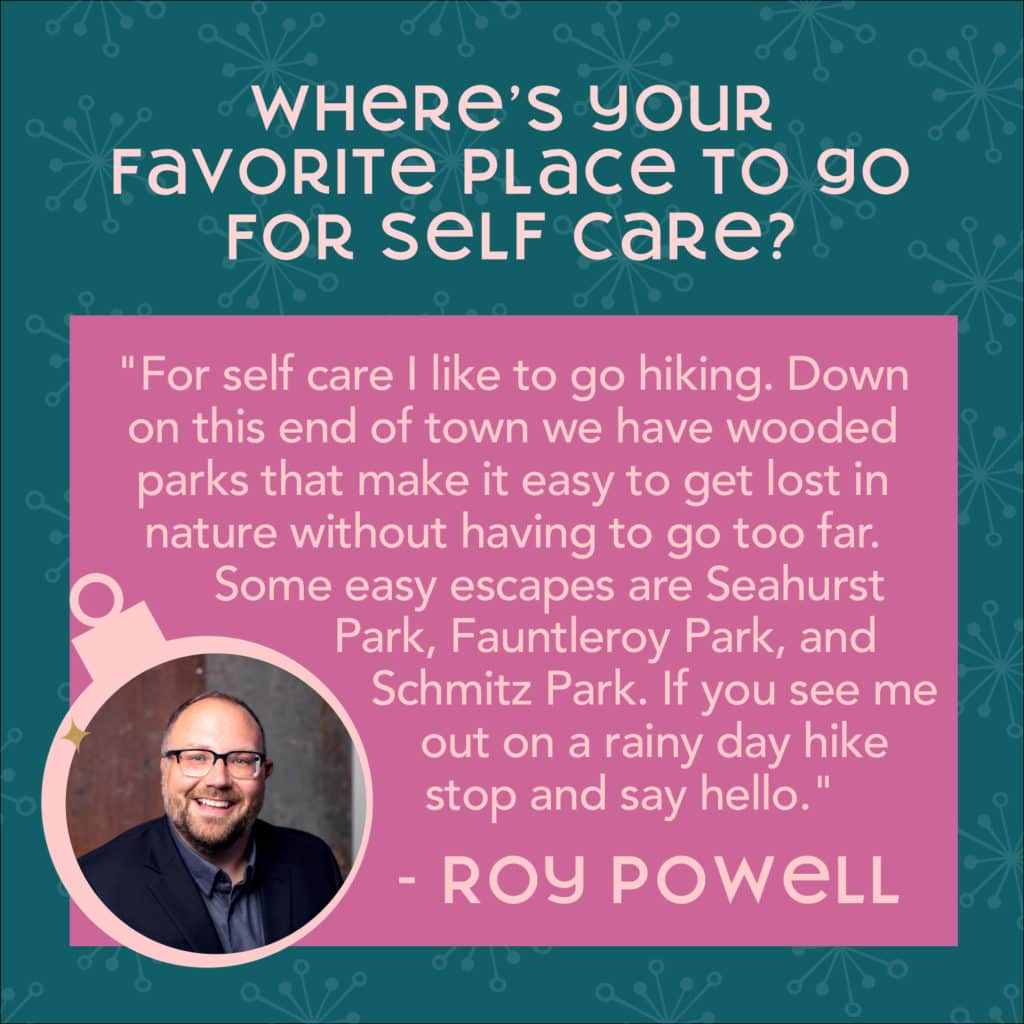 For self-care I like to go hiking. Down on this end of town, we have wooded parks that make it easy to get lost in nature without having to go too far. Some easy escapes are Seahurst Park, Fauntleroy Park, and Schmitz Park. If you see me out on a rainy day hike stop and say hello.
What's your favorite holiday show?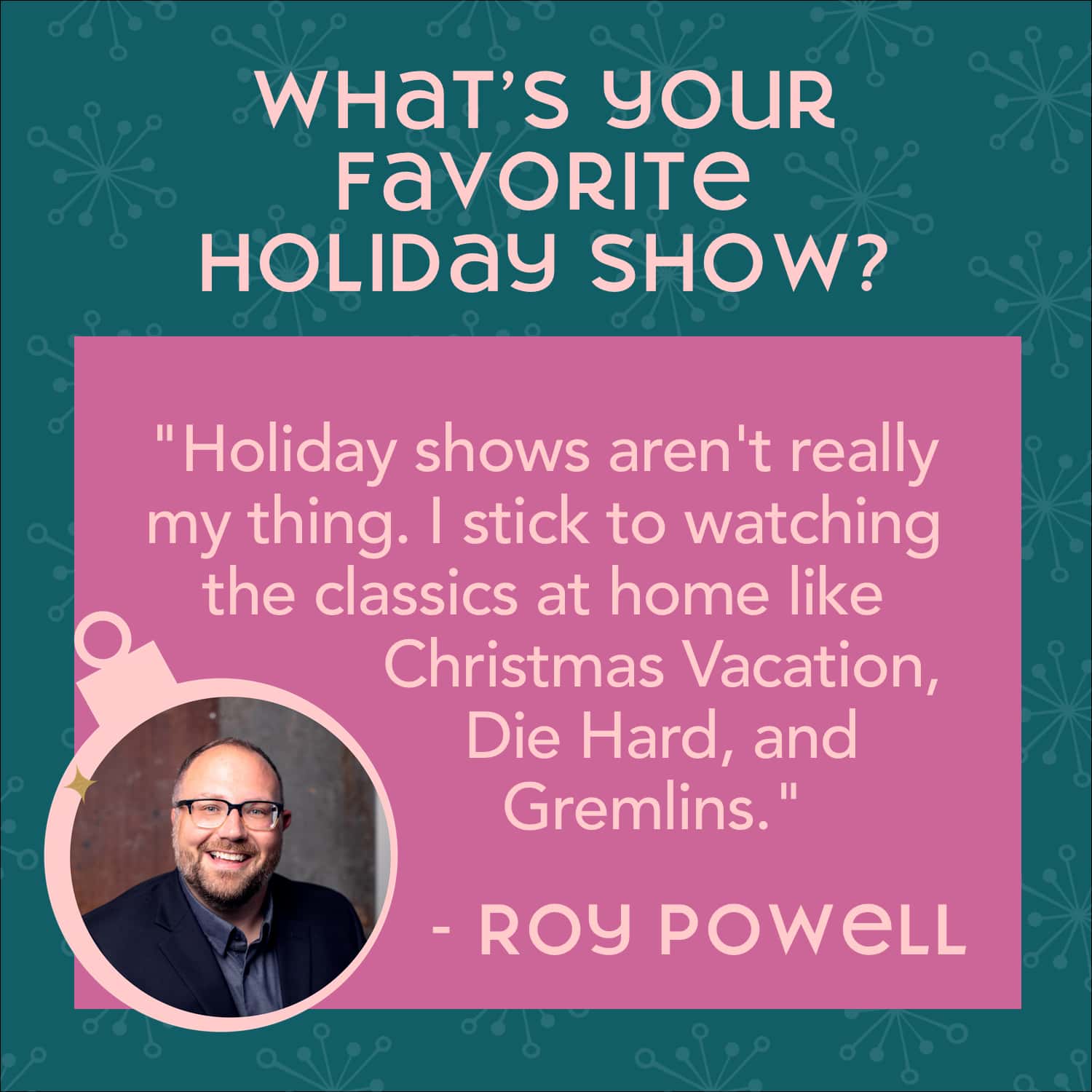 Holiday shows aren't really my thing. I stick to watching the classics at home like Christmas Vacation, Die Hard, and Gremlins.
Where Roy finds his favorite things during the holiday season?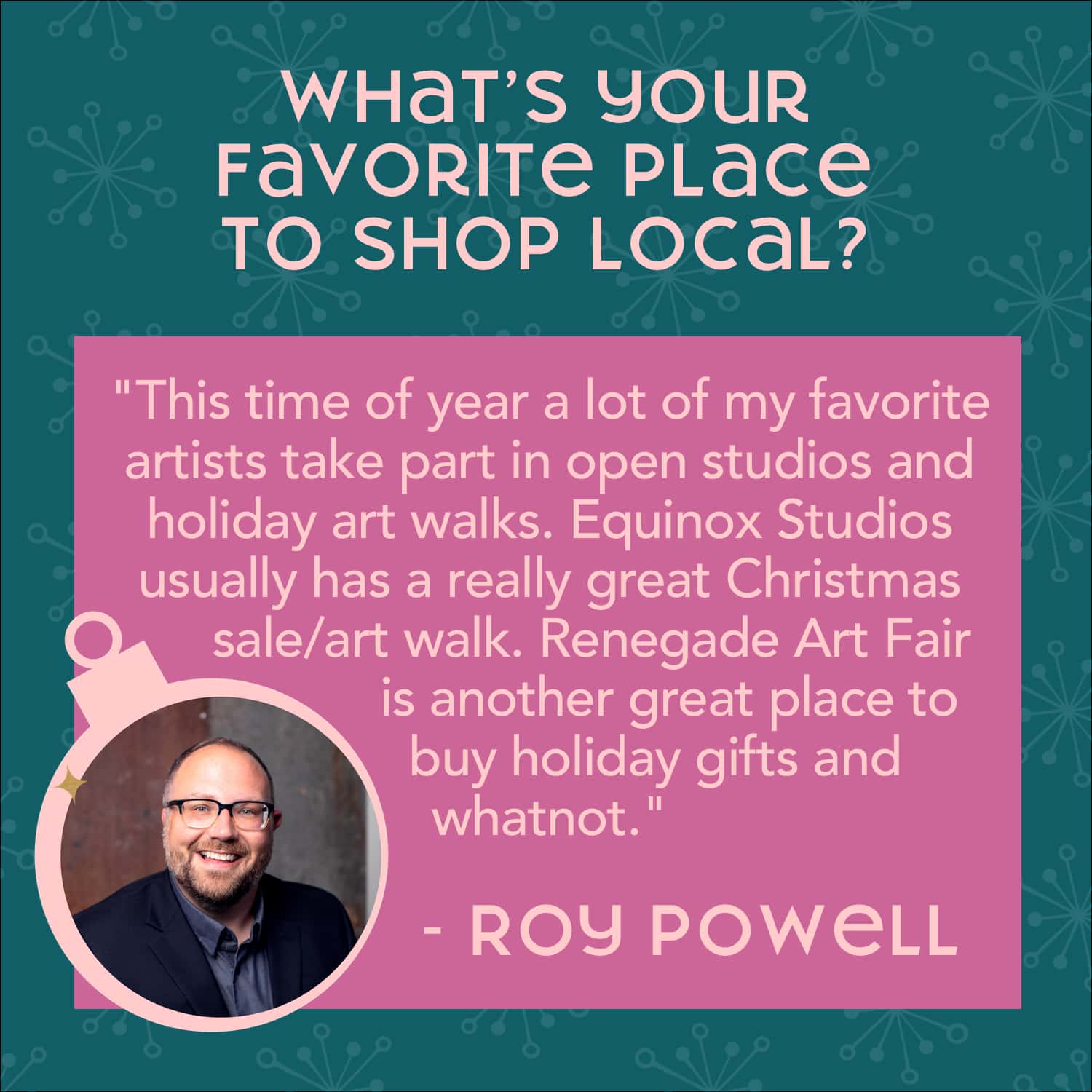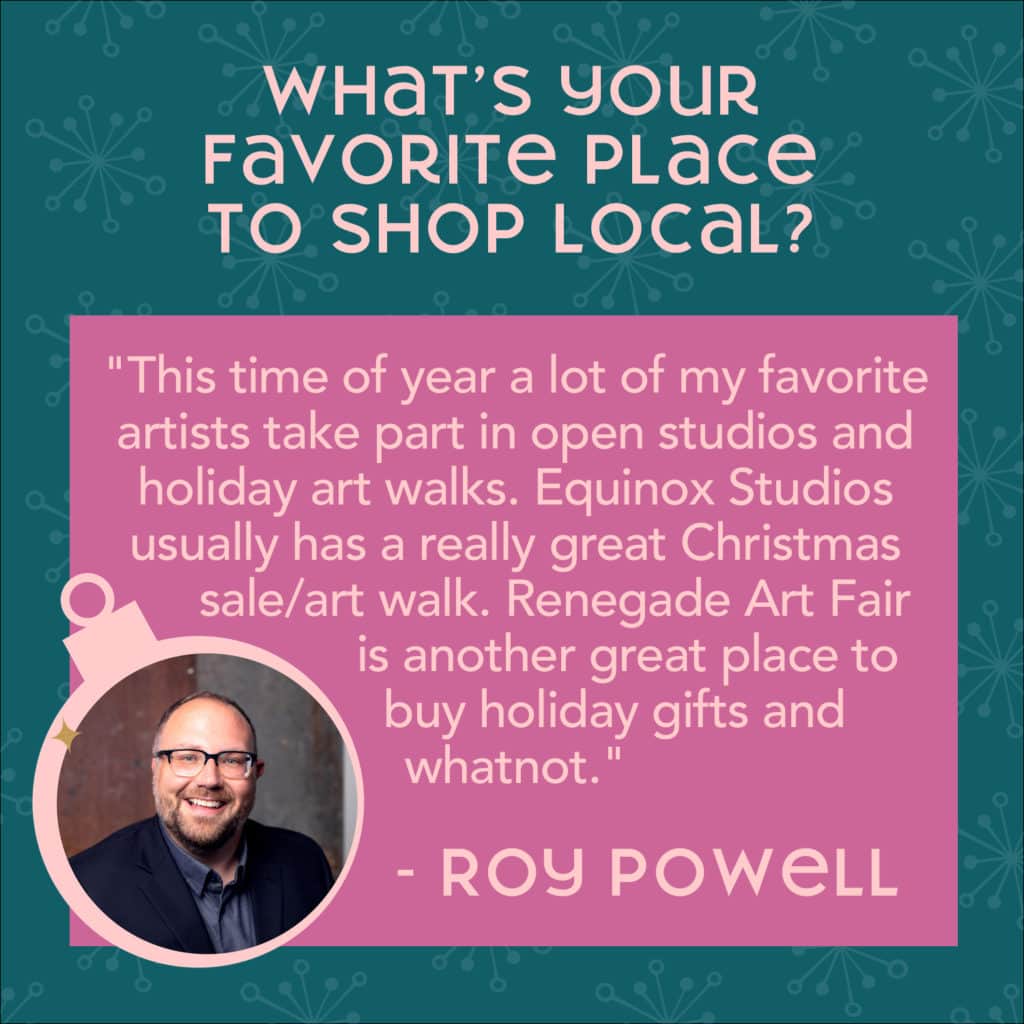 This time of year a lot of my favorite artists take part in open studios and holiday art walks. Equinox Studios usually has a really great Christmas sale/art walk. Renegade Art Fair is another great place to buy holiday gifts and whatnot.
Favorite place to go for food + drinks during the holidays?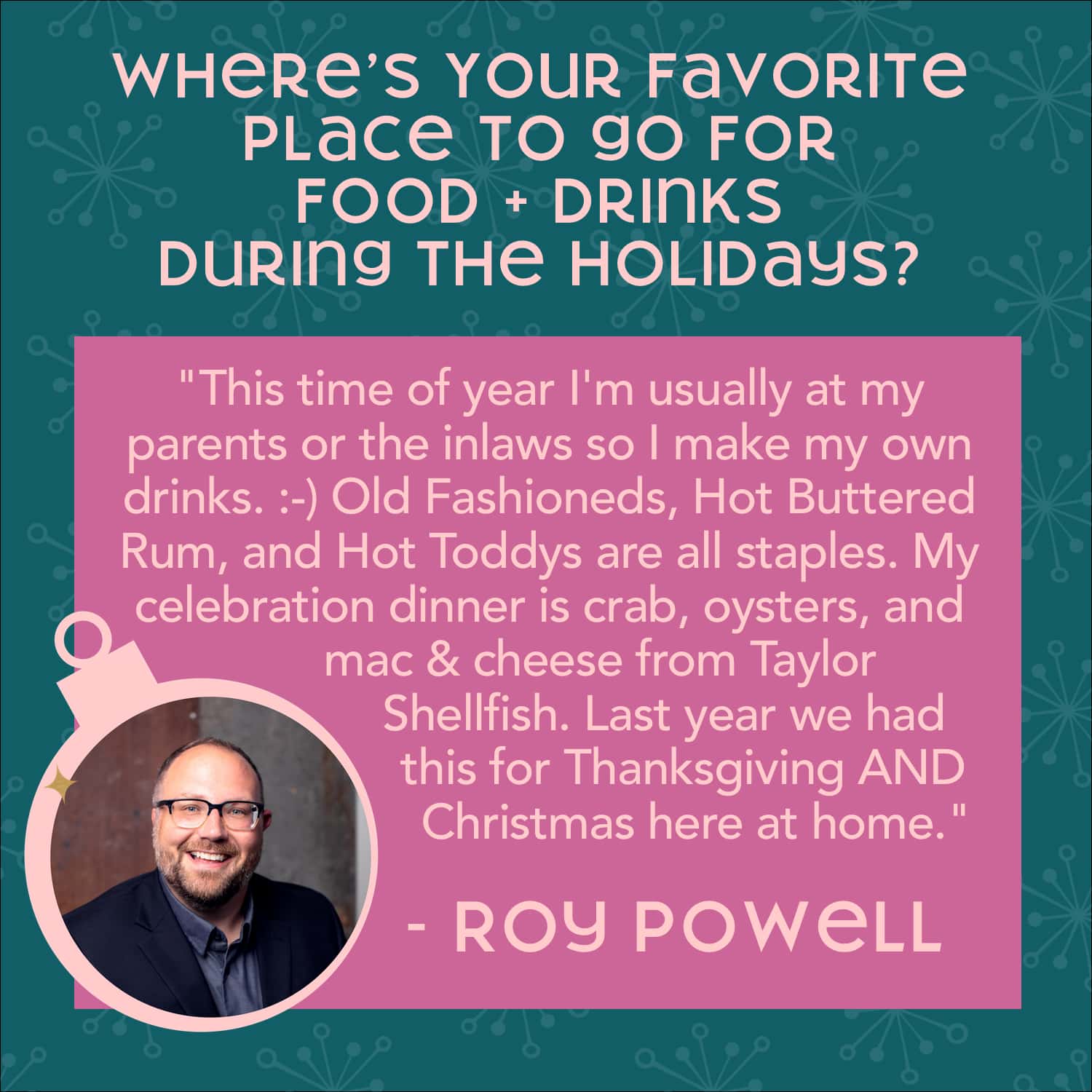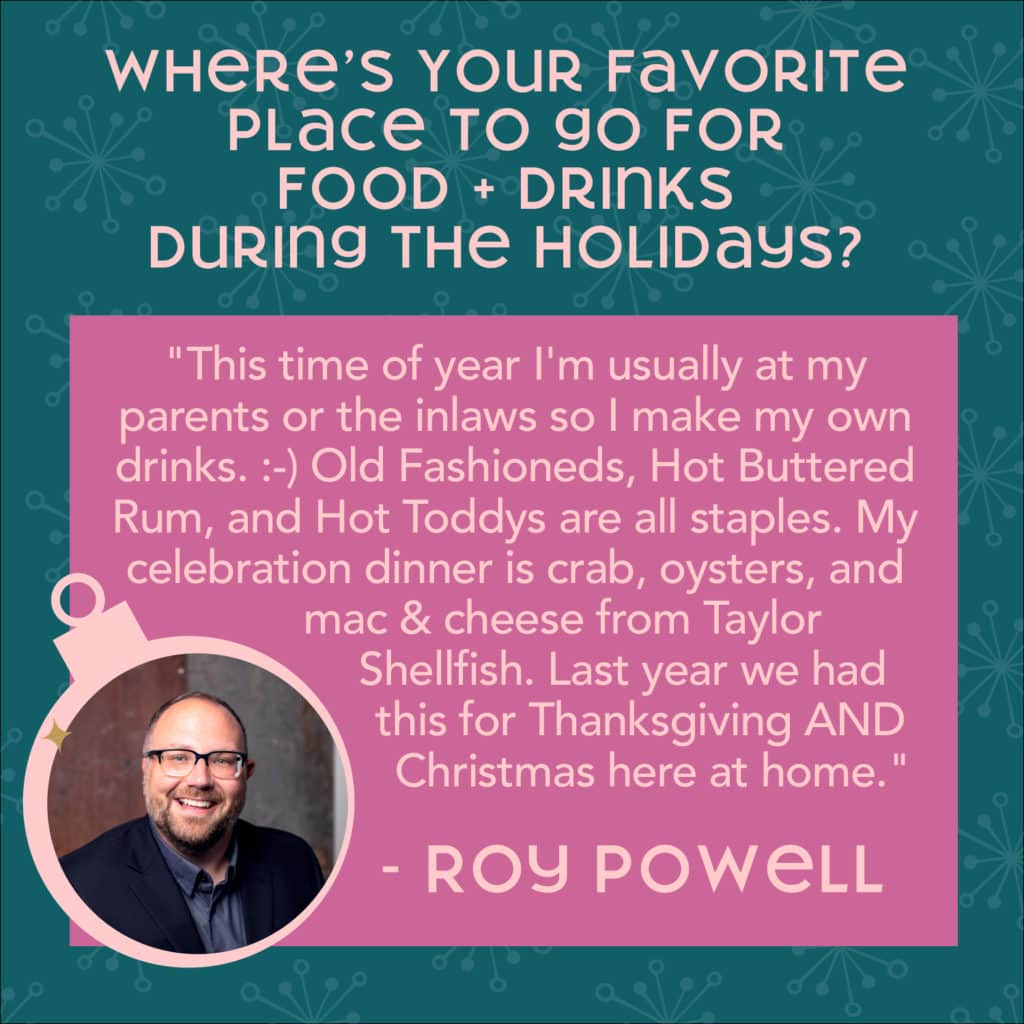 This time of year I'm usually at my parents' or the inlaws so I make my own drinks. 🙂 Old Fashioneds, Hot Buttered Rum, and Hot Toddys are all staples. My celebration dinner is crab, oysters, and mac & cheese from Taylor Shellfish. Last year we had this for Thanksgiving AND Christmas here at home.
What brings you joy in Seattle during the holidays?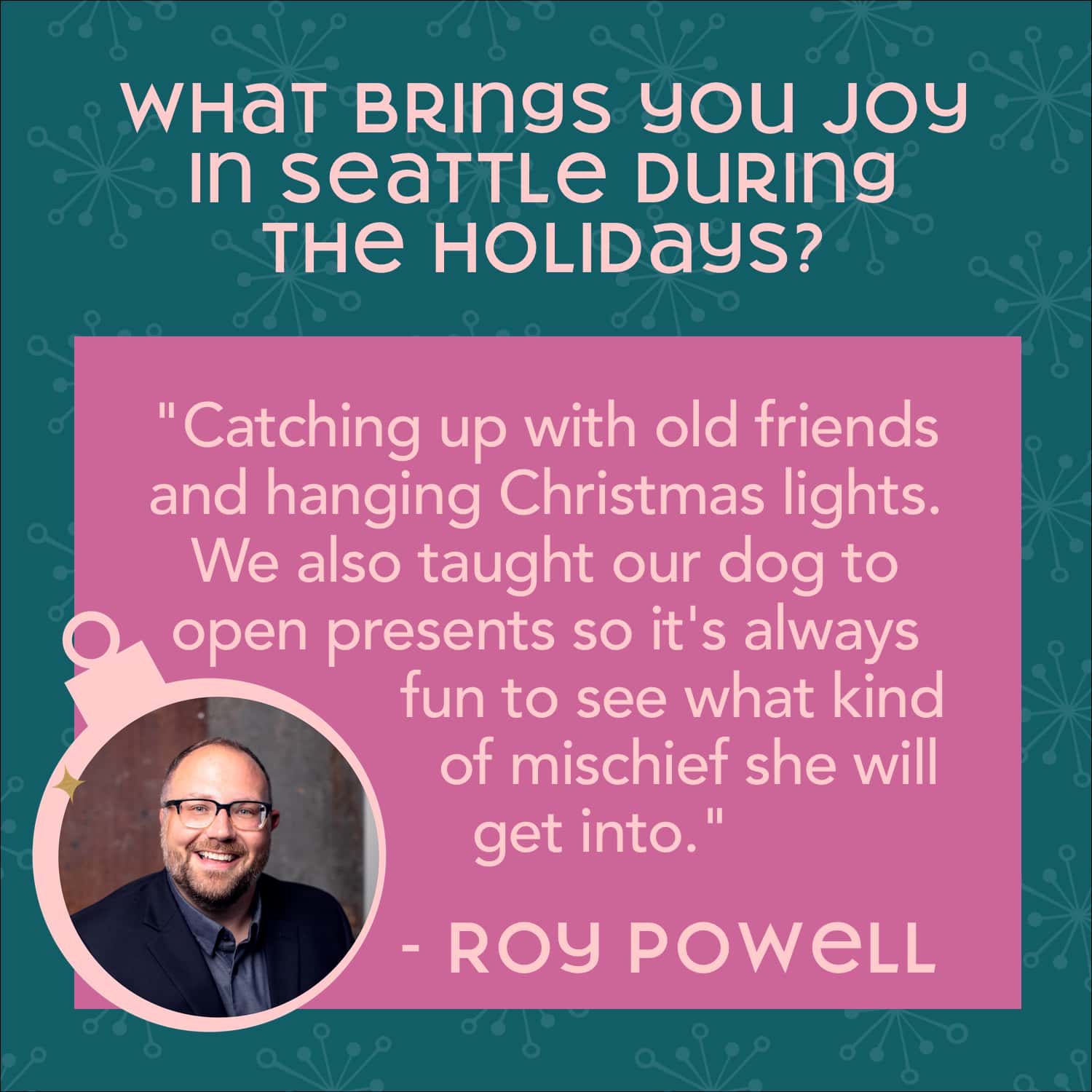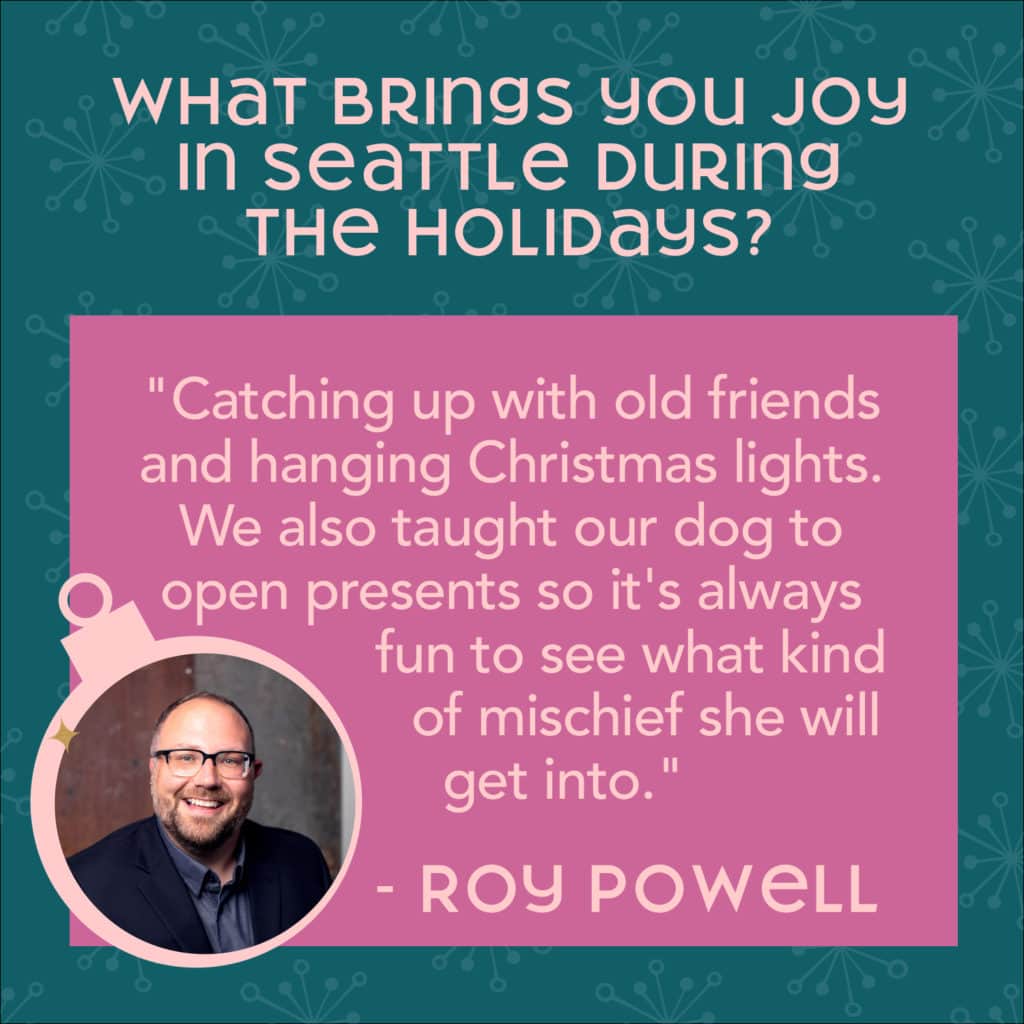 Catching up with old friends and hanging Christmas lights. We also taught our dog to open presents so it's always fun to see what kind of mischief she will get into.
A few of Roy's favorite things include the holiday lights in Olympic Manor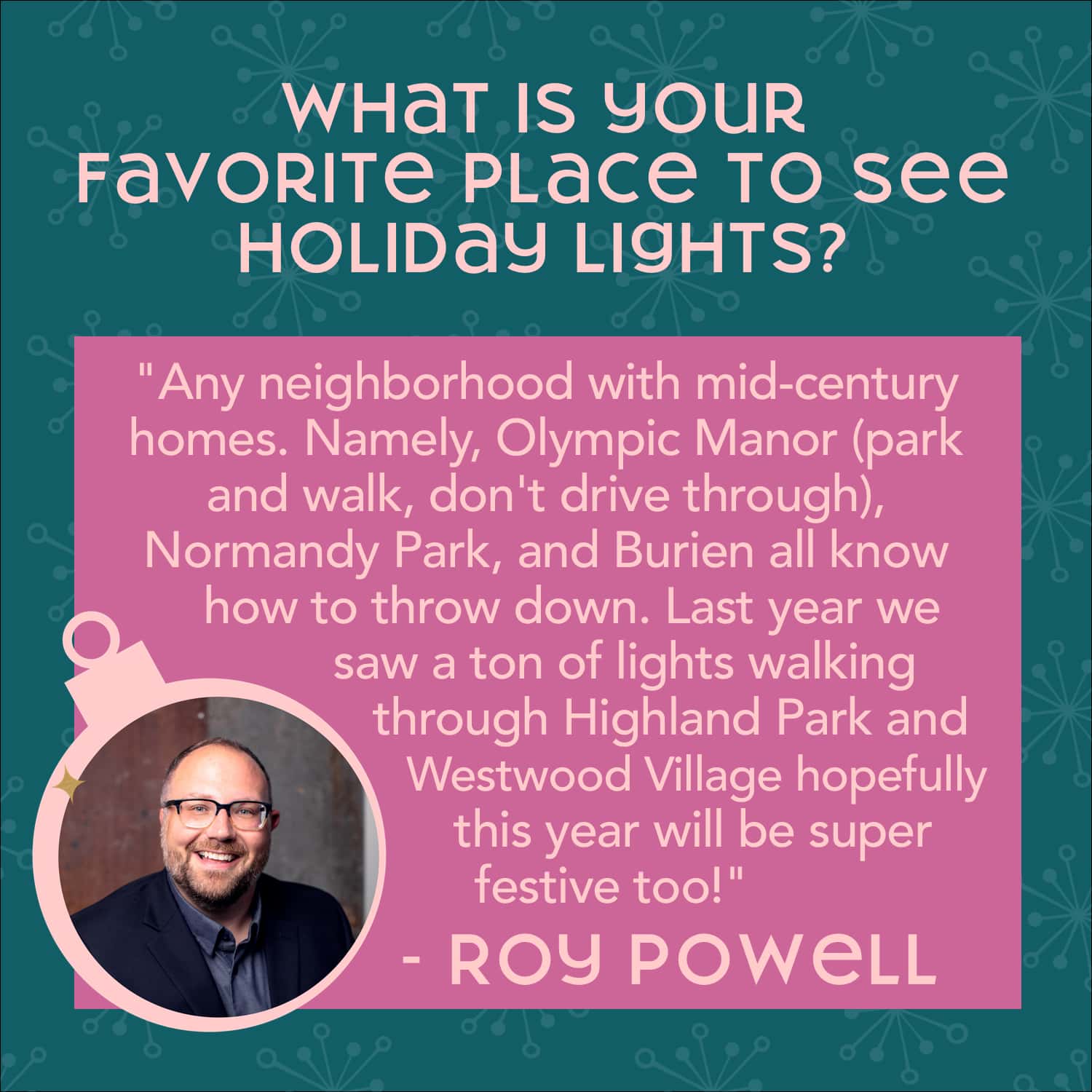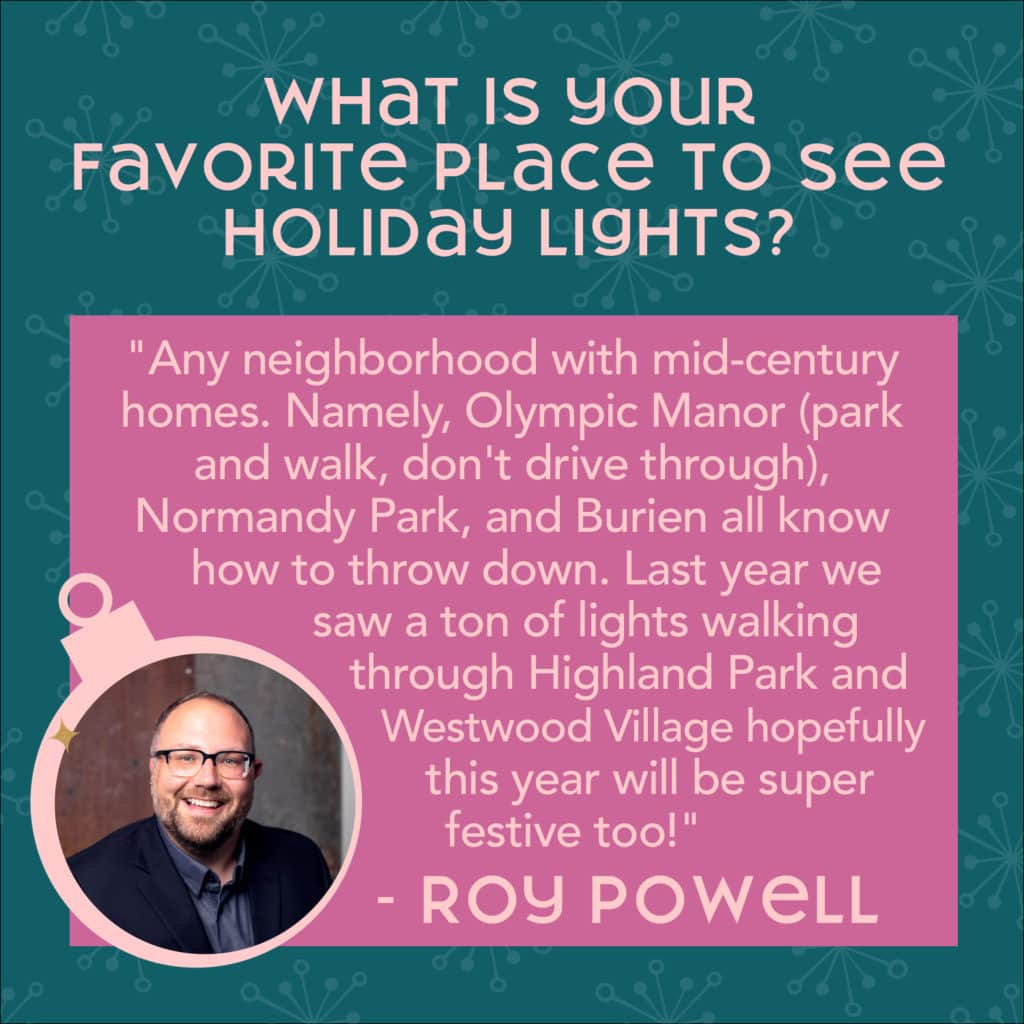 Any neighborhood with mid-century homes. Namely, Olympic Manor (park and walk, don't drive through), Normandy Park, and Burien all know how to throw down. Last year we saw a ton of lights walking through Highland Park and Westwood Village hopefully this year will be super festive too!
---
Thank You For Checking Out Our Favorite Things This Holiday Season
2021 has been challenging in so many ways, so Team Diva has decided to spend this season focusing on some of the things bringing us joy. For some of us, this means spending extra time on self-care, taking in a fun holiday show, or shopping at a local small business we love.
Want to see what's bringing other members of Team Diva joy this season? Browse our latest blogs right here:
Let us know if you also have a cool kid find in Seattle by leaving us a comment below.